ViaHero · Updated June 5, 2019
Today, the White House and OFAC officially tightened Cuba travel restrictions for the first time since November 2017. Here's everything you need to know about these changes in regulation and how they will affect travel to Cuba. And remember: even with these new restrictions, ViaHero can still help you plan a 100% legal trip to Cuba. Find out how or keep reading for more info.
Want to make the most out of your trip? Tap into our network of local travel planners—Heroes—who build unique, locally-curated trip plans, designed just for you. Get started.
Cuba Travel Policy Update June 5, 2019
As of June 5th, new regulations go into effect that limit the ways Americans can travel to Cuba. 
Yes, you can still travel to Cuba legally with a US passport:
You simply cannot travel to Cuba under the "People to People" category (which was primarily used by guided tour companies and cruise lines). You can still travel to Cuba, 100% legally, under the "Support for the Cuban People" category. 
What this changes about Cuba travel:
Existing plans will not be affected. If you planned your trip under the People to People travel category before June 5, your trip will be grandfathered in (i.e. your trip is exempted from the new regulations). If you planned your trip under the Support for the Cuban People category, your trip will not be affected in any way. Airlines are still flying to Cuba, and it is still 100% legal to travel there.
The only exception: American cruise ships are no longer able to go to Cuba as of June 5, 2019. If you booked a cruise to Cuba for June 5th or later, contact your cruise company.
What this means for the future of Cuba travel:
You can no longer book trips to Cuba under the People to People travel category. This will affect your ability to take guided tour packages and cruises to Cuba, as American cruise ships are no longer able to dock in Cuba. However, you can still travel under the Support for the Cuban People category.
These new laws could be followed by even tighter restrictions (although that is unlikely to happen for some time, if ever). If even tighter restrictions do follow these new laws, however, you're going to want to have your trip already planned so it can be grandfathered in. Don't miss out on seeing Cuba before it's too late.
Want some help planning your legal trip? We're here to help.
--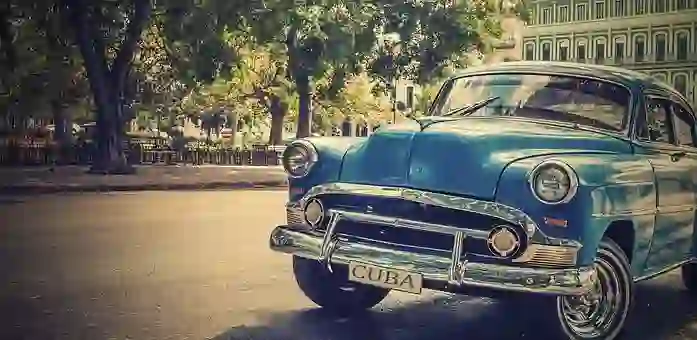 --
Cuba Travel Policy Update November 2017
Note: This policy change went into effect in November 2017. For a complete guide to Cuba travel regulations, read this article on how to travel to Cuba.
President Trump recently announced changes to the Cuba travel policy for Americans. While you can still travel to Cuba, there are a number of new rules to keep in mind. The changes were announced on June 16, 2017, but were only recently implemented on November 9, 2017. Here's the scoop on the changes. 
According to the Fact Sheet published by the Department of Treasury, here is what has changed:  
Americans will no longer be able to:
Spend money at hotels or military-run businesses, overseen by an organization named GAESA. Here's a full list of banned businesses. 
Travel independently under the People to People travel category.
However, Americans can still:
Overall, these are relatively minor changes, so don't panic! You can continue making your travel plans to go to Cuba. If you were planning to travel under the People to People category, you either need to tweak your plans a bit and travel under a different travel category or book a group educational tour.
The new Cuba travel policy increases the need to focus on traveling like a local and spending your money in local establishments run by private citizens. The more you support and engage with locals, the less likely you'll be to hit any snags related to the new policy.
Luckily, this type of local travel is what travel planners at ViaHero specialize in. Our Heroes are more than happy to help you plan your trip and abide by the new regulations for independent travel to Cuba. If you'd like to travel independently and stay in amazing casas (many of which can be quite affordable and luxurious), then get in touch with one of our Heroes.
Alternatively, if you are looking to stay in a hotel and do a formal guided tour under the People to People travel category, then ViaHero experts can recommend some great tour companies.

Do's and don't for individual travel to Cuba going forward:
Do choose one of these eleven travel categories eligible for independent travel (we recommend Support for the Cuban People for most trips):
Family visits
Official business for the US government, foreign government and certain intergovernmental organizations
Journalism
Professional research
Religious activities
Public performances
Support for the Cuban people
Humanitarian projects
Activities of private foundations or research or educational institutes
Exportation, importation or transmission of information or informational materials
Certain export transactions
Do create a detailed itinerary and have it ready to present to US Customs officers, if asked. Ask one of our travel planners for help with this—they're experts!  A few hours per day needs to fit under the guidelines for one of the categories.
Do stay in casa particulares. Don't stay in hotels associated with the Cuban military Grupo de Administración Empresarial (GAESA)—this includes many chain hotels and beach resorts.
Don't eat at restaurants associated with the Habaguanex organization. Do eat at paladares (private restaurants) and from street vendors.
Do visit museums, cinemas, theaters, historic sites, nature areas, baseball games, etc. Sightseeing is highly encouraged!
Don't book travel with Transgaviota, which is a company associated with GAESA.
What if I've already planned my trip (pre-November 2017)?
If you began planning an independent people-to-people trip to Cuba and made at least one trip-related transaction prior to President Trump's announcement on June 16, 2017, then you may still take your trip independently. If you didn't book anything before that date, you can still travel under other categories, so don't let this policy discourage you from traveling to Cuba! It's a wonderful destination with a rich culture that delights travelers who decide to plan a trip to Cuba.
--
Still have questions? Our Cuban Heroes are ready to help you plan a trip to Cuba that's both perfectly legal and fantastically fun. Our trip planners won't recommend any places to Americans where new regulations prohibit Americans to spend money. So before your trip, make sure to check out: