ViaHero · October 18, 2018
You may have heard the rumor that you're required to travel to Cuba on a group tour after Cuba travel policy changes went into effect in November 2017. But it's just not true. While group tours can provide value, independent travel is still possible.
In this article, you'll find the pros and cons of group tours and what you can do if group tour travel isn't for you.
Once you give the article a read, feel free to message us directly with any questions you still have about the pros and cons of group tours.
Want to make the most out of your trip? Tap into our network of local travel planners—Heroes—who build unique, locally-curated trip plans, designed just for you. Get started.
What is people to people Cuba travel?
"People to people" is one of twelve authorized categories of travel for Americans who wish to go to Cuba. For this category, you must travel with a tour through a US-based company. All qualifying tours for Americans will include a full-time schedule of educational activities consistent with the people to people travel requirements from the US Treasury Department. Companies like Insight Cuba offer these kinds of trips and mention that their tours fulfill Treasury Department requirements on their website.
What is it like to travel on a group tour of Cuba?
Traveling on a group tour is logistically very easy. You simply find a tour company that offers a tour that you're interested in, pay for it, and show up at the airport with your bags packed ready to join the group. You'll likely receive a few orientation materials to help you familiarize yourself with Cuba and maybe a packing list.
The best tours will include interaction with many local artists, entrepreneurs, musicians, and more. They'll also be small, around 15 people or less. You might even get a little bit of input on activities due to the small group size.
Some companies do offer tours for very small groups of five people or less while other tours can be for upwards of 30 people.
On large group tours, there's very little back and forth with the company involved because the itineraries are set in advance and travelers have little to no input on day-to-day activities. You'll be expected to stick to the itinerary, show up on time, keep up with the group, and eat wherever the tour company has planned.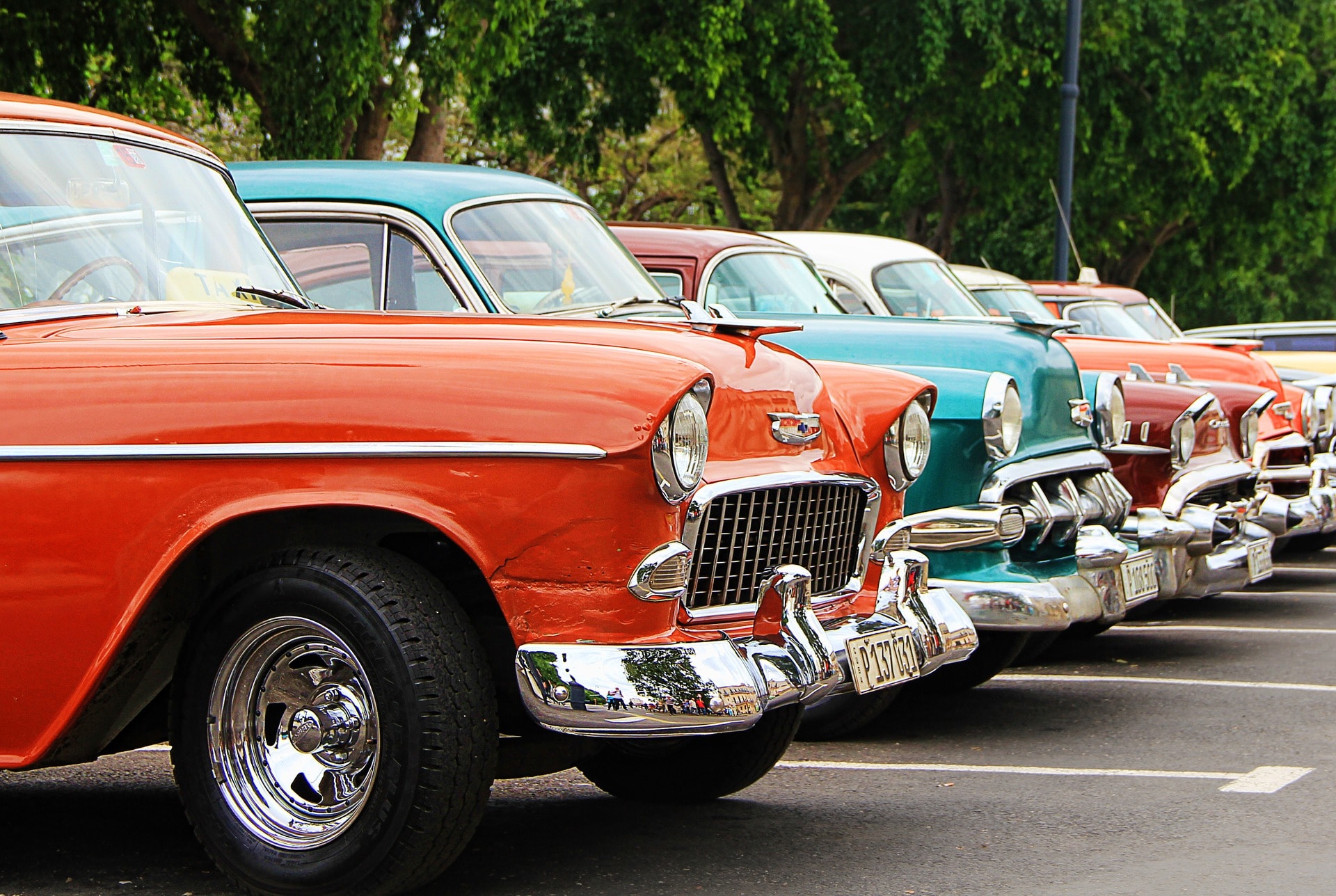 On the plus side, group tours are great if you want to make new friends with similar interests. They're also perfect if you just want to see the sights but aren't too picky about where you eat or where you stay. Having a tour guide can also be helpful because you can ask them questions any time.
However, you'll pay for the conveniences a tour provides. Tours can be very expensive, $3,000 per person or even more for just a week in Cuba.
Finding a tour that offers some free time can help you find a balance between convenience and time to explore on your own if you're set on taking a group tour.
But remember, you don't need a People to People Cuba tour. You can travel to Cuba on your own.
If you travel with ViaHero instead of a tour, you'll save money and spend more time with the local people. Our Cuban travel experts help you live the local lifestyle.
Here's how:
They'll set you up in

casa particulares

, which are rooms rented out of Cuban homes. In many, you'll have the chance to talk with your hosts at length and enjoy home-cooked

Cuban food

.

You'll get the inside scoop on restaurants and

activities

that travelers on group tours often miss.
Plus, you'll get these benefits:
You're in control. Our

travel experts

will customize your itinerary to your tastes. And if you arrive in Cuba then want to change things up a little, you're free to do so. You're not stuck with the plan.

Save money. Group tours can easily cost over $3,000 per person for a one-week trip. ViaHero is just a fraction of the cost. Heroes charge $25 per day per group and then after that, you just pay for where you stay, what you eat, and what you do. Here's more details on costs of travel in Cuba

.

Have a legal itinerary AND travel independently. People to people Cuba travel is just one legal way to get to Cuba and the only way that requires a group and a guide. There are eleven other ways to

travel to Cuba independently

and our travel experts can help you figure out which one best complements the activities you want to enjoy in Cuba.
And if you really want a tour guide, our travel planners can hook you up with tour guides for parts of your trip. Having a guide for your first day in a new city can help you get oriented and then leave you free to travel as you please throughout the rest of the trip.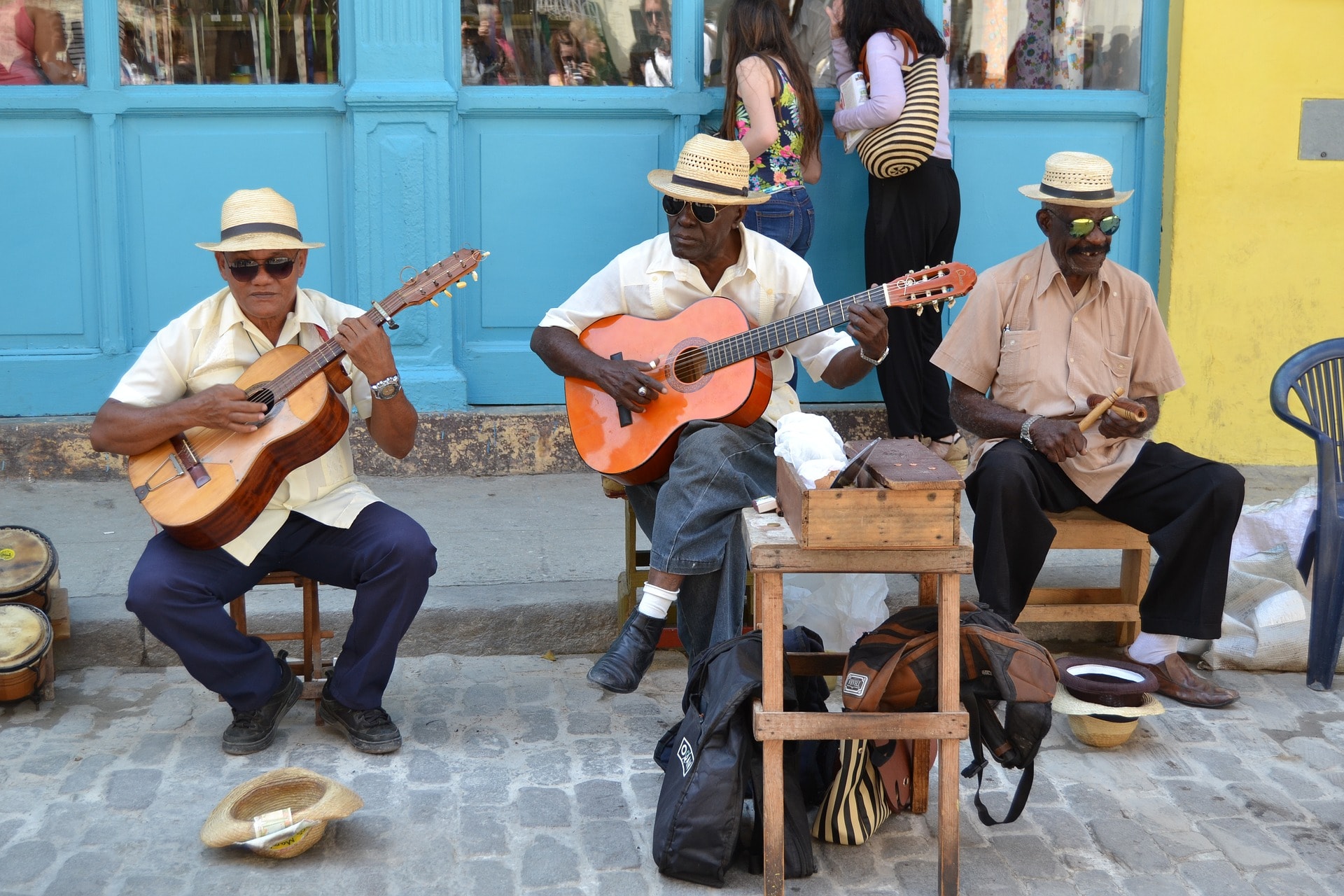 Keep in mind that most activities on a group tour can be done independently without the crowd. Our Heroes can introduce you to local artists, musicians, educators, dancers, and others who big tour companies might not know about.
ViaHero brings you the convenience of a tour without having to travel with a group of strangers. It's like a plan-it-yourself trip, but much easier because our Heroes can assist you with every detail before and during your trip.
Have more questions about travel to Cuba? Here is a list of our Cuban travel experts who can help you or you can message us any questions you have. And before your trip, make sure to check out: