Cuba is officially open for business to U.S. travelers! And that means, you need a place to stay in Cuba. Airbnb is your best bet for an authentic, local experience. Your hosts are locals who are ready to recommend their favorite hotspots and hidden gems, chat over a cup of coffee, and cook you delicious meals. From fiery Santiago to bustling Havana, here are our top picks for the best places to stay in Cuba.
Once you give the article a read feel free to contact us with any questions you have about Cuba's awesome Airbnb!
Want to explore Cuba differently? Have a local plan your trip.
Table of Contents
The new policy for travel to Cuba announced by President Trump on June 16, 2017, adds restrictions concerning where you can stay in Cuba. But it's okay because you're still allowed to stay in Airbnb (known as casa particulares) in Cuba and those are the best places to stay anyway! Here are six incredible casa particulars that you must consider when booking your trip to Cuba.
1. Santa Clara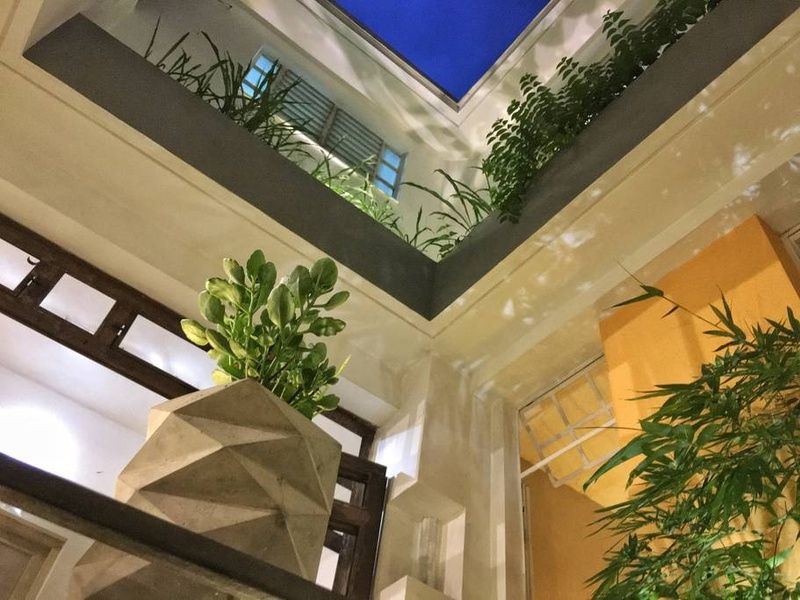 Amarillo B & B: $40/night
Home to Che Guevara's bones and the best drag show in the whole of Cuba, Santa Clara makes for a stellar stopover. Operated by the fantastic host Saily, La Amarillo B&B makes for a great base for exploring this small but vital city. The decor is bohemian modernist - like the strange lovechild of Don Draper and Timothy Leary - and the hospitality legendary. The muddled mojitos upon arrival are the cherry on top of this being one of the best places to stay in Cuba.
2. Cienfuegos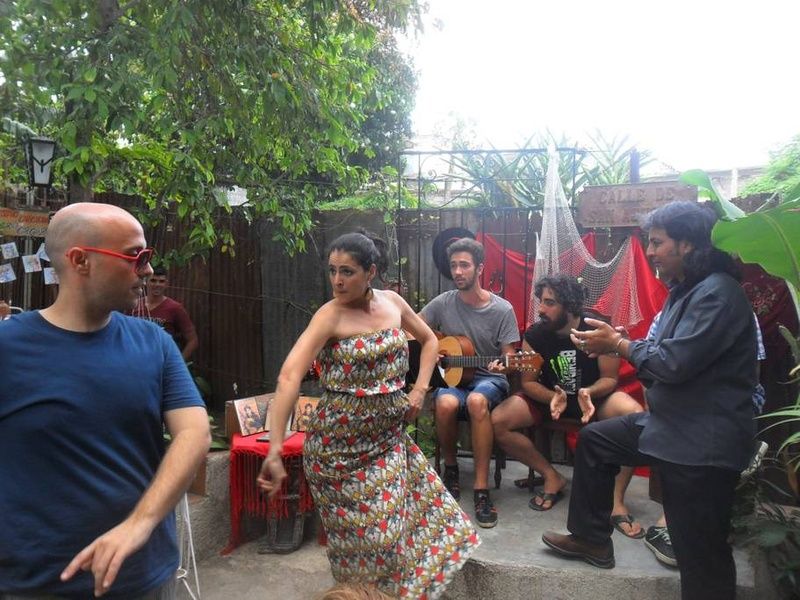 Casa El Patio Andalu: $25/night
When in the gilded French-founded UNESCO World Heritage site of Cienfuegos you'll find this rambling home - run by a chef and flamenco dancer - is the best place to stay in Cuba. With a riotous garden, ever-present guitar strumming, glass clinking and tapas passing, you'll be hard-pressed to find a finer party or faster friends anywhere.
3. La Boca/Trinidad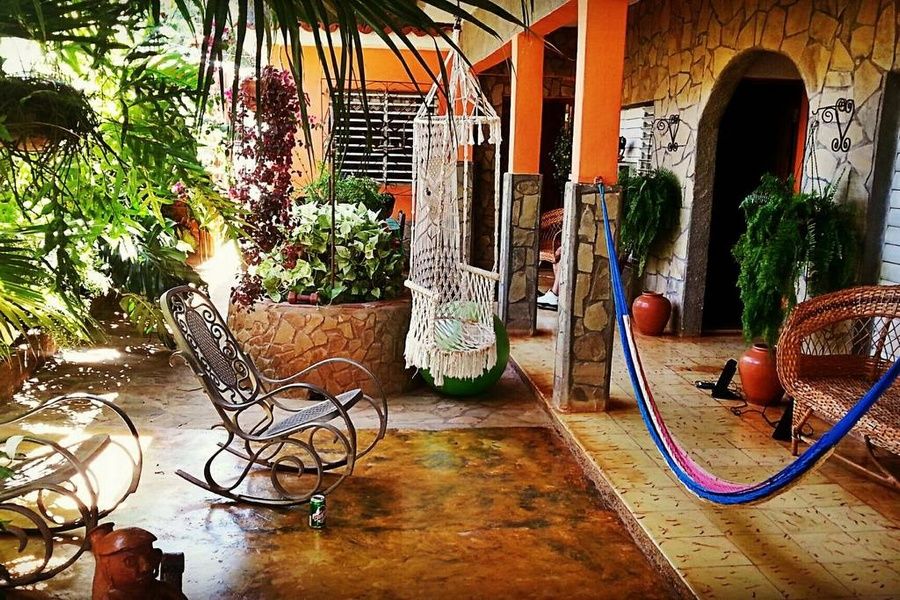 Casa Kiwi/El Jardin: $38/night
Organic breakfast, a hammock-heavy communal patio, epic beach sunsets and a hostess called Kiwi await at this family-style home a few minutes outside Trinidad. The house rules are love, joy, and respect. The space is shared with a parrot named Cookie and a dog named Champ. Bikes and horses are available for hire, but what makes this one of the best places to stay in Cuba is the feeling of coming home to the Cuban family you never knew you had.
4. Havana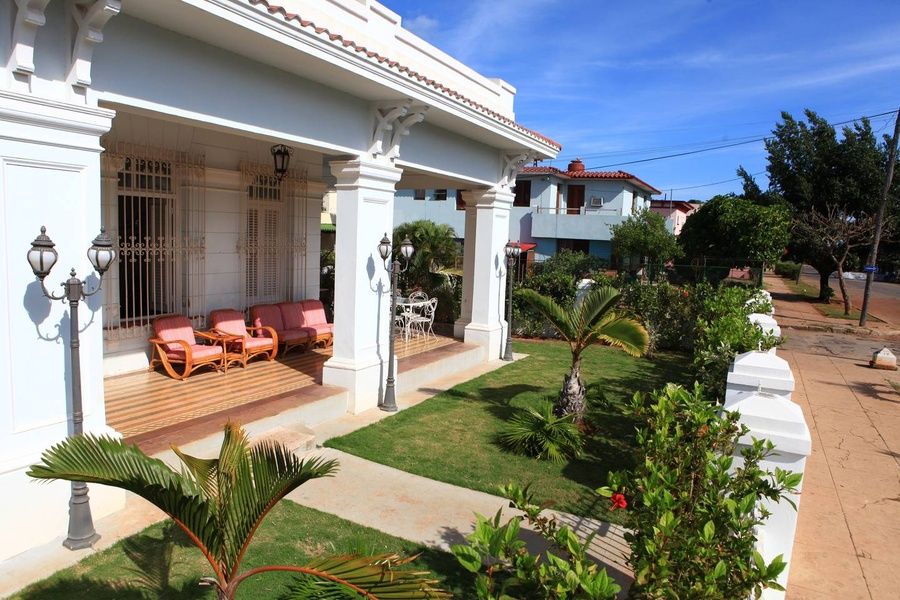 Villa Caridad: $200/night
This gem, in one of Havana's oldest and most prestigious neighborhoods, is downright opulent. Featuring a courtyard pool, outdoor bar, jellyfish chandeliers, and a pair of '55 Buick's available for chauffeuring - it's hands down one of the best places to stay in Cuba and well worth the splurge!
5.

Arcos de Canasia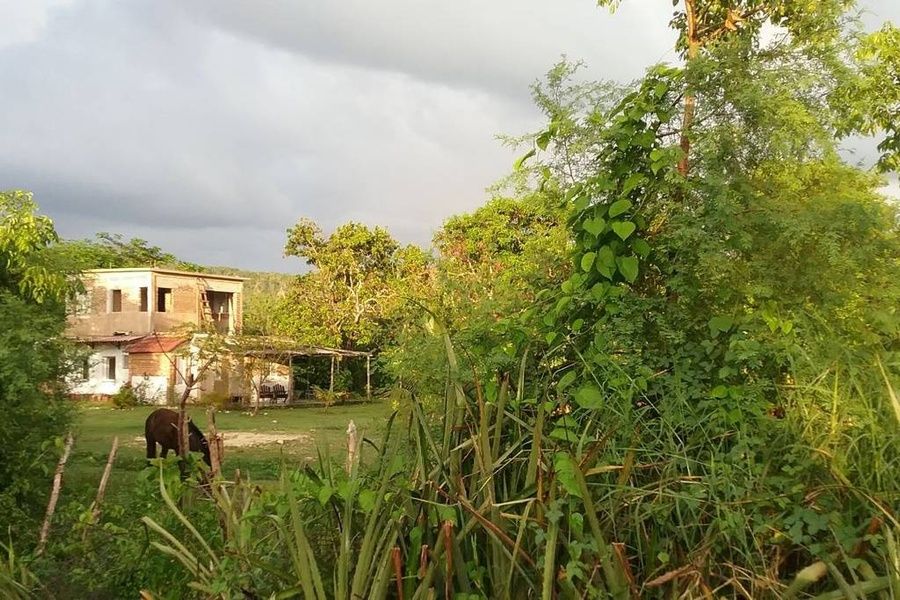 Bungalow MontECOrales, campo y mar: $60/night
The Canasi Cottage is only 45 minutes from Havana and one of the more off the beaten path places to stay in Cuba. A few hundred feet from the mouth of the river this rustic property is home to a natural stone swimming pool, a wood-fired oven, fruit trees, and farm-to-table foraging. Fish, hike, sail, eat, drink, repeat. If you're taking the Via Blanca from Havana to Arcos de Canasi make a detour to see the Hershey Gardens due south of Santa Cruz del Norte. The former property of chocolate giant Milton Hershey is gloriously overgrown and the perfect spot for a stroll, picnic, or skinny dip.
6. Santiago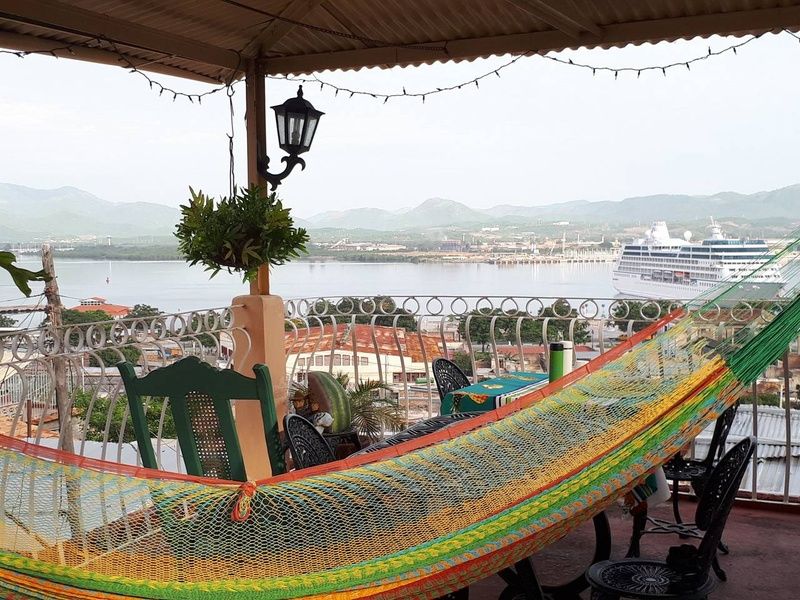 Buena Vista: $34/night
Our vote for the best balcony in Santiago goes to this apartment, lovingly maintained by Japanese expat Satomi. The birthplace of Bacardi rum and salsa, Santiago is hot, filthy, beautiful chaos, and this apartment offers a welcome respite from the madness. An ace in the kitchen, Satomi offers guests al fresco dinner served in the shadow of the city's staggering sunsets. If you're into breathtaking views, you won't find many better places to stay in Cuba.
For more on the best places to stay in Cuba, check out this post!
Still need to book your flights? You can fly directly from New York, Miami, LA, Atlanta, Orlando as well as a few other airports in the US. Use Flighthub to browse your different options and book a flight.