For adventurous travelers hoping to take their kids on an unforgettable trip, Cuba is a great choice. Culture, delicious food, and friendly locals all await visitors to this stunning island.
It is important to note that a vacation to Cuba is unlike any other trip. Because the US has restrictions for citizens visiting the country, a family trip to Cuba will differ from a 'relax at the beach' vacation.
Once you give the article a read feel free to chat with us directly with any questions you still have about planning a family vacation to Cuba!
Want to make the most out of your trip? Tap into our network of local travel planners—Heroes—who build unique, locally-curated trip plans, designed just for you. Get started.
Table of Contents
It is important to understand that your trip must be completely planned before you arrive. It is not possible to travel to Cuba and wing or spend your days wandering around and relaxing on beaches.
To fulfill government requirements, every US citizen must have a detailed itinerary filled with educational excursions and interaction with Cuban citizens. This itinerary must be available at all times, should someone ask for it.
The easiest way to obtain this itinerary is to have one of our local experts in Cuba plan your trip for you. On-the-ground trip planners will curate a personalized itinerary packed with insider tips and off-the-beaten-path recommendations. They will be able to organize local excursions that would have otherwise been impossible to arrange. Your trip plan will be delivered straight to you and is ready to show to officials, if necessary. The best part? You're also going to have a more fulfilling trip!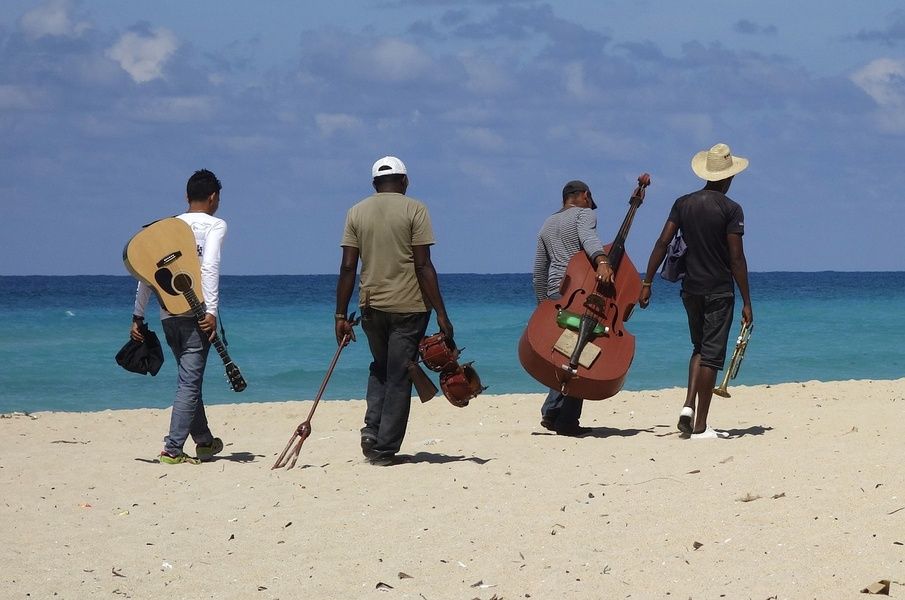 Here are some of our top tips for planning a family trip to Cuba
There is so much to see and do in Cuba, but if you're traveling as a family with children, be sure your itinerary is balanced with activities that will interest everyone.
Children can get bored with endless museums and monuments, but there are tons of other educational activities to choose from.
Plan ahead:
Spend some time understanding the geography of Cuba. This will help you discover hikes or excursions aimed at understanding Cuban topography, climate, and wildlife.
Use Instagram to find pictures of activities other families with children have done while in Cuba. This will help you discover activities that might be a good fit for your family.
Consider what areas you want to visit. Do you want to stay centered in one city? Is your family good with a lot of short flights, or do they prefer long road trips? You should have your trajectory mapped out before arriving.
Internet access will be limited. Bring a deck of cards, magazines, books, and small toys to entertain yourselves during the trip.
Understand the trip:
Because you must fulfill US government requirements to be in Cuba, your days will be very full.
This is a great thing! You will learn a ton about Cuban culture. However, be sure to prep your children for back-to-back events and tours of historical sights and museums.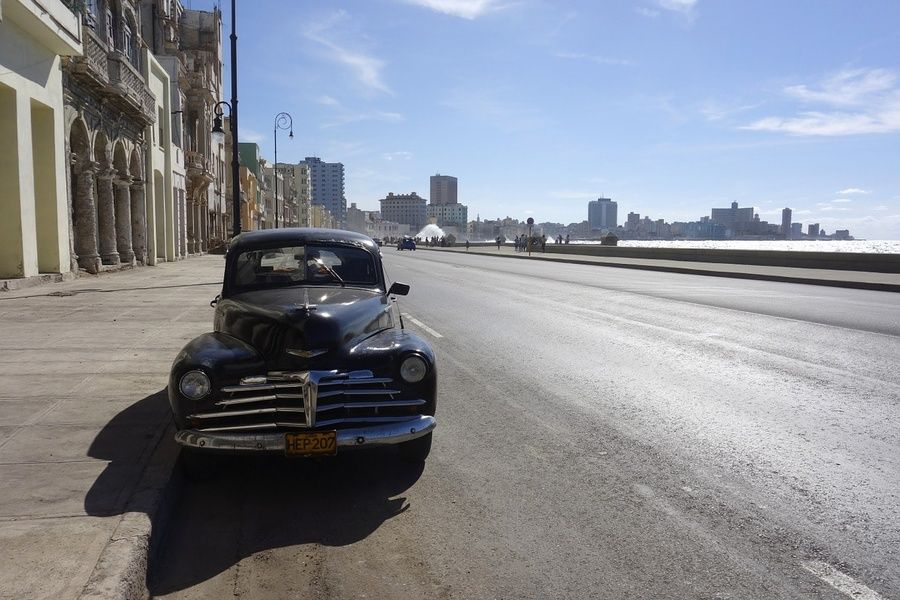 Consider Taking Lessons:
There are many interesting schools in Cuba where your family can take classes on popular Cuban activities. For example, consider starting each day with Bolero or Tango lessons, two popular forms of dance in Cuba.
These dance classes will help you fulfill the educational portion of your trip, but you will also further your dancing technique by practicing every day. Children will be very entertained by these dances and the fast-paced music!
It is also possible to arrange music lessons if you have children who are musically inclined. Many locals love to teach visitors how to play classic Cuban instruments like bongo drums, claves, or the 12-string guitar. They can also teach local songs you will have never heard before.
Another fun, educational, and child-friendly activity is painting. Everyone who visits Cuba agrees: the country is stunning. You'll be taking pictures at every turn. Why not spend some time painting one of those scenes instead? A Cuban artist can take you to a serene location and instruct you on how to use local techniques and colors.
While these activities will definitely keep your family busy, they will also create a more immersive and fulfilling trip.
Without speaking Spanish, it can be very difficult to organize certain lessons and educational activities. There is limited internet access in Cuba, and not all locals speak English. The easiest way to arrange these activities is to have one of our local travel experts plan your trip.
Fun Activities:
The following are examples of some fun activities that kids (and adults!) enjoy in Cuba.
Take a ride in a 1950s convertible. It may be the "touristy" thing to do, but there is no denying that it's a blast to cruise around Cuba while enjoying a cool breeze.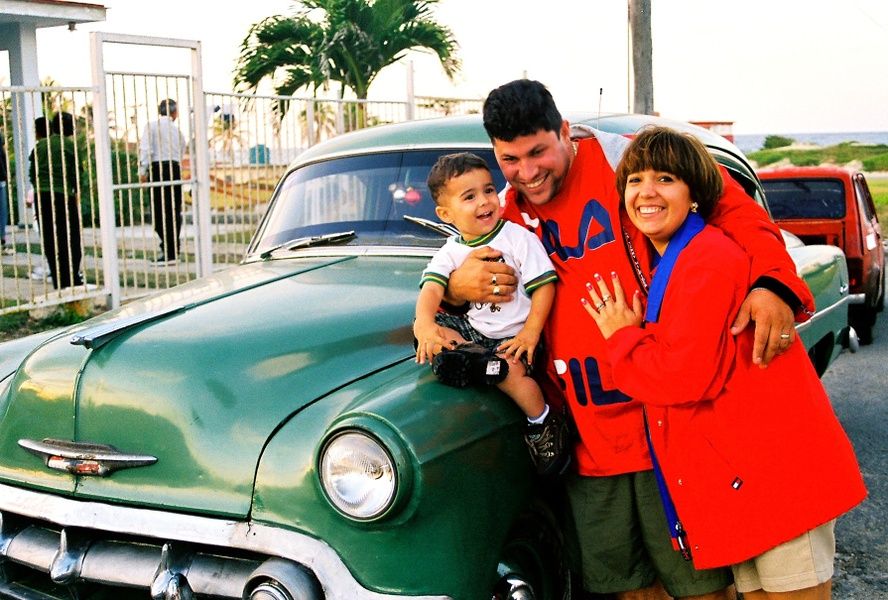 Climb the Havana Cathedral. Kids love racing to the top and seeing the view.
Take a trip to a farm outside of Havana. Children love seeing the animals and will learn about Cuban agriculture.
Check out each city's culture house, or "Casa de la Cultura." There will be plenty of fun cultural art activities that kids are welcome to participate in.
Head to the ballpark. Visit one of Cuba's many baseball stadiums and cheer on the home team.
See a show at the Cuban National Ballet, a classical ballet company based in the Alicia Alonso Great Theatre of Havana.
National Geographic suggests "doing as the locals do," and visiting places like:
Coppelia ice cream parlor
La Colmenita children's theater company
El Cinecito movie theater (which only screens films for kids)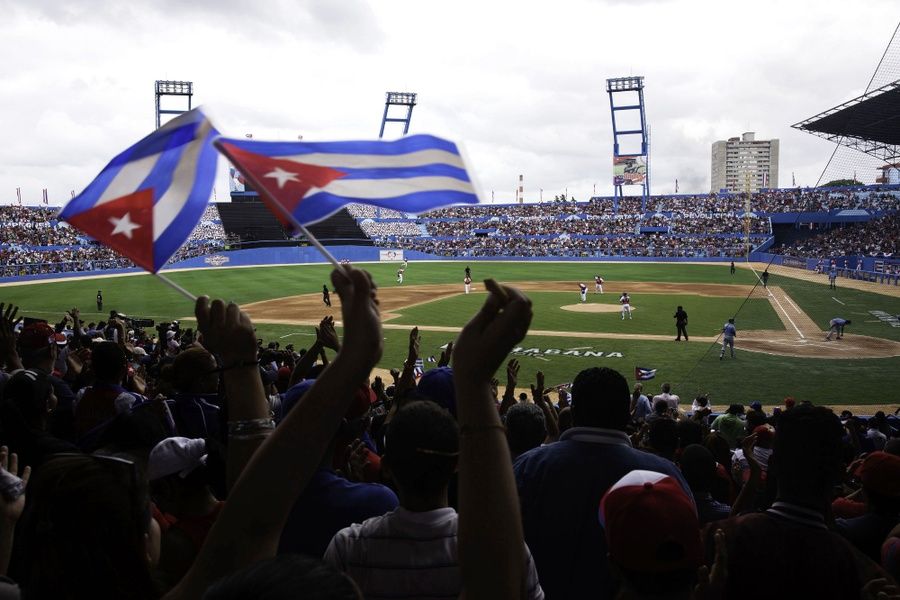 Keep in mind:
Car seats for children can be difficult to procure in Cuba. If you know you are going to be traveling long distances by car, bring your own.
Because there will be a lot of unfamiliar things in Cuba, consider bringing your favorite cups/bowls, blankets, and toys to help your kids feel comfortable.
If your kids like to snack, the snacks they are used to in the US will not be available in Cuba. Try to pack some in your bag.
Have your kids practice brushing their teeth with bottled water before they arrive if they can be finicky about those things.
Serve meals containing rice and beans before your trip, you will see A LOT of them in Cuba.
--
Have more questions about travel to Cuba? Here is a list of our Cuban travel experts who can help you plan your family trip to Cuba. Or chat with us to get answers to any questions you have about our service. And before your trip, make sure to check out: