A jaunt to sunny Cuba can be a wonderful trip from the UK. There are a few more logistics to work out than a quick trip down to Spain or a weekend in Italy, but your effort will be rewarded by the friendliness of the locals, the feisty salsa beats, and the warm Caribbean sun. Follow this guide to navigate all the red tape with ease as you plan a trip to Cuba from the UK. Once you do, don't hesitate to contact us with any questions you still have.
Want to make the most out of your trip? Tap into our network of local travel planners—Heroes—who build unique, locally-curated trip plans, designed just for you. Get started.
Table of Contents
Book Flights
Your first step should be to book your flights, which is pretty easy to do, especially if you look for the best deals on a site like Booking.com. There are many flights between London and Havana; most flights have one or two stops along the way, but Virgin Atlantic offers a direct flight. Flight time is about ten hours if you go nonstop.
If you're willing to make a stop, you'll have many more options for airlines. Eurowings, Air Canada, British Airways, Iberia, KLM, and AirFrance all fly to Cuba.
Tip: When booking flights, look carefully at where you have stopovers/change planes. If you fly from any US airport to Cuba, you will be subject to additional rules that you don't need to worry about if you travel from any other country.
Book Lodging
Next, figure out where you're going to stay on your trip to Cuba. You can choose from casa , hotels, and hostels.
You'll spend less than you would at hotels and get a more culturally enriching experience by staying at . Casas are rooms rented out in private homes by local Cuban families. Most hosts are friendly and eager to spend time chatting with guests. If you're open and friendly, you'll quickly start to feel like part of the family. Breakfast is usually offered for about 500 CUP and dinner for around 1000 CUP. Breakfasts usually consist of fruit, eggs, toast, pastries, and coffee. Dinners vary widely but expect staples like rice and beans as well as traditional favorites like ropa vieja. You can book in advance on sites like Airbnb.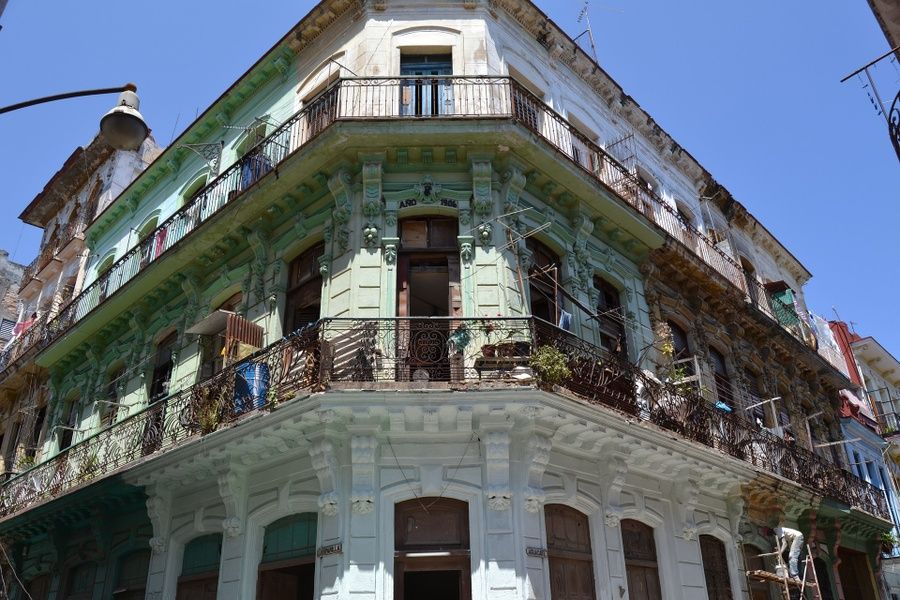 Hotels may offer more amenities like air conditioning and internet access (often on a computer in the lobby for a fee), but they're still not as luxurious as hotels you might be used to in the UK. Plus, they can feel a tad sterile compared to the streets outside. But a couple of nights at a resort can be a nice treat if you really just want to grab a few days at the beach or you're not used to staying with a host family.
Hostels are increasingly available in Cuba, but you won't find them outside of big cities. A hostel could be a good budget choice in Havana. The cheapest dorm beds are around 600 CUP per night. Some include breakfast with your bed, others offer breakfast for a fee, and a few offer no food at all. But if you need to save money, try a hostel and enjoy meeting other travelers.
Looking for recommendations for fantastic recommendations? Ask our travel planners.
Get Your Cuban Tourist Card
All British travelers visiting Cuba for tourism need a Cuban Tourist Card (sometimes called a Cuba Holiday Visa or Cuban Visa) to enter the country. The card is valid for 30 days from the date of entry into Cuba and can be renewed once while in Cuba.
Most airlines sell the Cuban tourist card at the final airport before you land in Cuba, but some do not. For this reason, it's essential that you check with the airline before departure. Alternatively, you can also purchase your Cuban Tourist Card online through sites like Online Tourist Card (the best option for pink cards) or Easy Tourist Card (for green cards). For more information on how to get your Cuban Tourist Card, check out this article.
IMPORTANT! If you've booked a flight plan that makes a last stop in the US before continuing to Cuba, you need a PINK tourist card. If you're flying direct from the UK or via any other country, then you need a GREEN tourist card. This is due to the strict travel regulations between the US and Cuba.
Prepare Your Money
Bring cash. Don't plan to swipe your debit or credit card at the cash register in Havana. Nearly every establishment is cash-only, especially privately-owned places like /private restaurants.
Cash machines are also few and far between, and sometimes don't accept foreign debit cards. Cirrus and Switch cards do not work throughout most of Cuba. No cards from American-owned banks are accepted.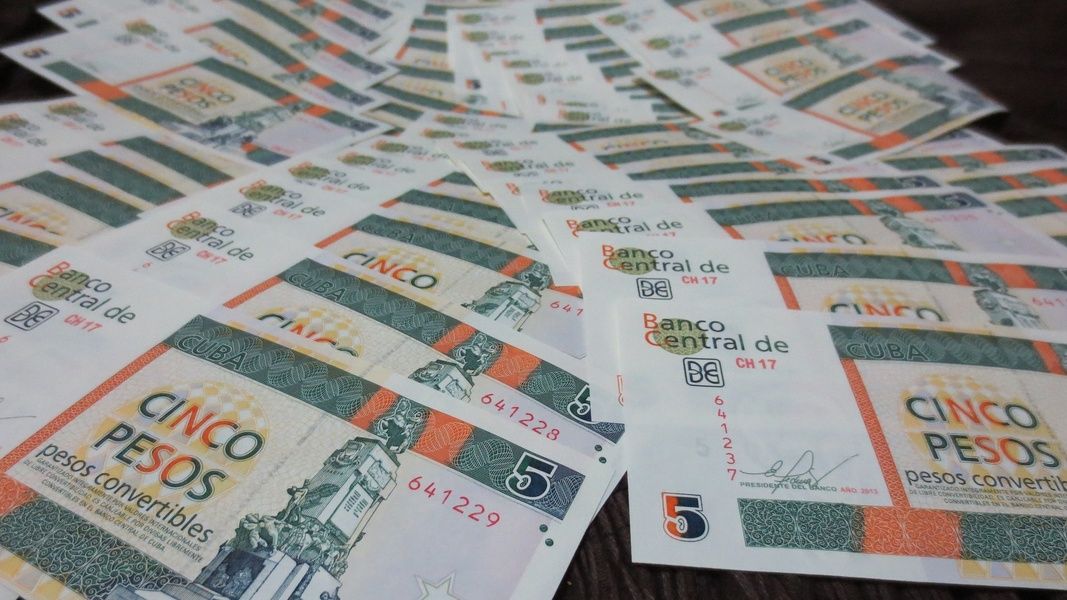 When you have the opportunity to withdraw cash, withdraw enough for several days or more. Or bring all the cash you'll need with you (in Pound Sterling) and exchange it once you arrive in Cuba. Just keep in mind that bank hours are very short. Most banks close by 3:30 pm on weekdays and don't open at all on weekends. Bank notes from Scotland and Northern Ireland cannot be exchanged in Cuba.
If you plan to use your debit or credit card even once, make sure your bank knows that you will be in Cuba. While it's always important to notify your bank when you travel, it's especially important on a trip to Cuba because it will be very difficult to get in touch with your bank back home to remove a hold on your card.
Purchase Appropriate Medical Insurance
The Cuban government requires all travelers to have medical insurance that's valid in Cuba before entering the country. Your plan must cover medical emergencies, emergency medical evacuation by air, and repatriation (return of your body to your home country in the event of your death).
You may wait and purchase insurance upon arrival in Cuba, before clearing customs. There's a booth there where you can pay a fee of about 40 CUP per day.
Don't forget: If you purchase in advance, bring proof of your travel insurance policy and all information for using your coverage with you to Cuba. If you forget it, you'll have to purchase insurance again before being allowed to enter the country.

Complete Your Itinerary
While you don't need an itinerary for Cuba, it's incredibly helpful to have your trip planned out in advance. It's difficult to get on the internet to do research while you travel you might be in other countries.
ViaHero travel planners can help you put together a full itinerary based on your travel preferences. The itinerary will even include personalized maps that work offline in Cuba, travel tips, and off-the-beaten-path recommendations.
Final Details
Don't forget to pack:
In case of emergency:
Driving:
You can drive in Cuba with your UK Driving License for up to six months after your initial arrival in Cuba.
Have more questions about how to plan a trip to Cuba from the UK? Here is a list of our Cuban travel experts who can help you or you can contact us with any questions you have. And before your trip, make sure to check out: