With white sand beaches, lively nightclubs, and breathtaking architecture, it's easy to think Cuba is just another vacation destination.
However, it would be a shame to go to Cuba and only see the island's beaches and nightclubs. Cuba is brimming with an animated culture that's waiting to be explored.
To experience the real Cuba, you must live as the Cubans do: eat like a local, stroll like a local, and even dance like a local. As it turns out, that's surprisingly easy—so once you've given the article a read, feel free to contact us with any questions you still have!
Want to make the most out of your trip? Tap into our network of local travel planners—Heroes—who build unique, locally-curated trip plans, designed just for you. Get started.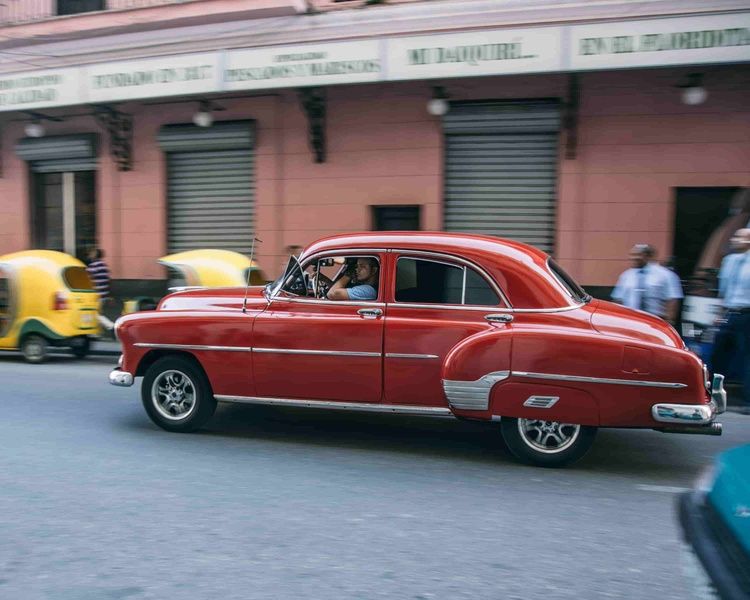 The most seamless way to have an authentic experience in Cuba is to have a local plan your trip. You'll be paired you with one of our local Heroes who will curate your personalized trip itinerary. They will take into account all of your travel preferences—hiking? museums? architecture? food?—and use their knowledge and connections to create your dream trip. Every ViaHero trip is packed with insider tips and off-the-beaten-path locations.
Our locals have suggestions and contacts that would be impossible to find otherwise. It's difficult to get online in Cuba, and very few people advertise their business online, whether it be music classes or a hidden restaurant. To find out about them you literally need to know someone.
You can know someone local in Cuba by asking one of our Cuban Heroes to plan your trip.
Other ways to experience the real Cuba include...
Stay in a Casa Particular
Hotels in Cuba are expensive and lack comfort. The best type of lodging in Cuba is a casa particular, or privately owned guest house. Guests are given an extra room in a Cuban family home, similar to an Airbnb or bed and breakfast.
Casa will give you the chance to see Cuban home life firsthand, as well as give you a point of contact on the island. Your host family can share information on fair prices and where to go in town. Our travel planners can recommend casa in great neighborhoods.
Forget Starbucks
There are no big corporations in Cuba, so don't show up expecting to be able to start your day with a caramel macchiato. This is a refreshing change for many visitors. Spend your money supporting independent Cuban businesses, just as the locals do.
Form a Connection With a Cuban
Cuban culture is very warm and inviting, with locals constantly chatting and hanging out together. To travel like a local in Cuba, you must hang out with the locals. Talk to people at a bar, listen to musicians in the street, and strike up a conversation with the person next to you in line.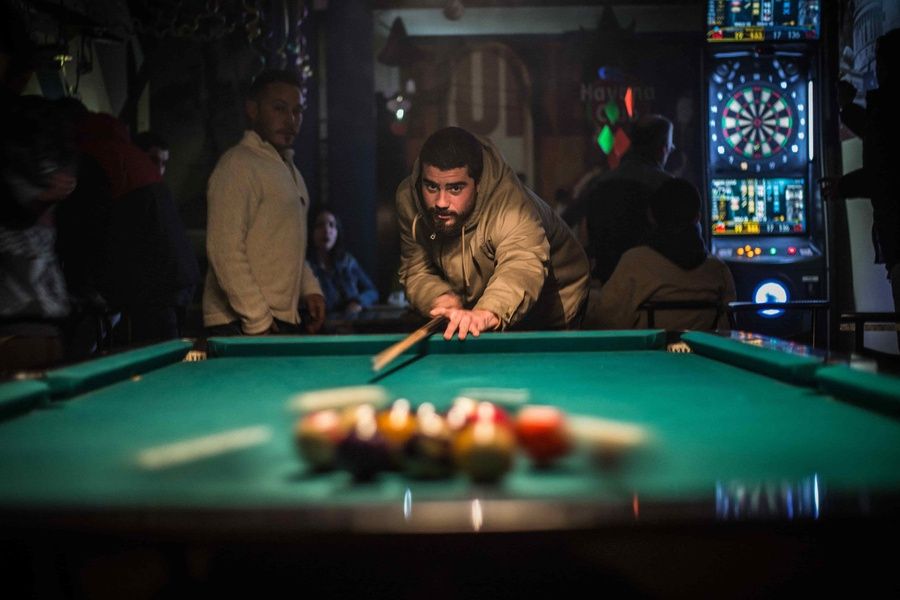 Discover Hidden Gems
There are the obvious things to do in Cuba—like ride around in a classic car—but there's also a world of hidden spots around every corner. Seek out these experiences when wandering around the island—these are the spots where locals hang out. This guide to Cuban hidden gems gives great insight into unique things to do in Cuba.
Speak Spanish
Spanish is the language of Cuba, so to travel like a local, you're obviously going to need to try to speak Spanish. Be sure to arrive with a few simple phrases under your belt. If you have more time before your trip, try to brush up on basic conversational skills. Even just attempting to speak Spanish with locals is always appreciated, and you'll definitely have an easier time getting around.
Eat Street Food
Hungry? Pick up a quick and inexpensive snack from a street cart. For a few Cuban Pesos (CUPs) you can enjoy fried chicken, pizza, rice and beans, fruit, and much more! Check out this guide to cheap food in Cuba for more info. If you see a long line of people waiting for food, assume it's delicious and hop in!
Forgo Seasoning on Your Food
Because of governmental restrictions on goods, Cuban dining typically does not include much seasoning (salt, pepper, hot sauce, etc.). Don't be surprised if your meals are lacking as much flavor as you're used to at home. If you're a picky eater, other travelers suggest bringing your own salt and hot sauce if you have room in your suitcase.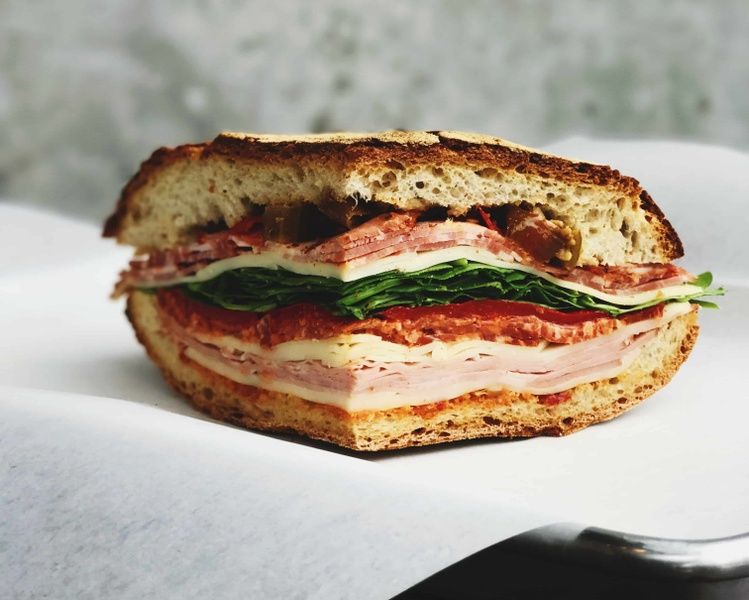 One of our local Heroes can always suggest a delicious, under-the-radar spot to eat!
Avoid Tourist Traps
A local would never fall for a tourist trap, and you shouldn't either. Check out this guide to the most common tourist traps so you can be prepared before you arrive.
Watch the Sunset
The sunset is something both tourists and locals plan their day around in Cuba. Every evening, everyone lines up on the Malecón—the seawall along the Havana coast—to see the sun go down over the city.
Drink Local Beer
Great news: the craft beer industry has begun to develop in Cuba! After a hot day of exploring the city, you'll be ready to unwind with a cold drink. The two mass-produced beers on the island are Cristal and Bucanero, and you will see many locals drinking these.
One craft brewery to check out is Cerveceria Antiguo Almacen de la Madera y El Tabaco, which is a brewery located inside of an old cigar factory. Many young Cuban locals love to hang out here. The only beers served are "light, medium, and dark." Don't walk in expecting it to be like an award-winning microbrewery back home. However, if you're looking for a unique way to take the edge off, definitely drink Cuban craft beer.
Another popular (and touristy) Cuban craft brewery is La Factoria Plaza Vieja.
Eat at Coppelia Ice Cream
If cooling down with beer isn't your style, what about ice cream? Ice Cream is a popular ice cream spot in Cuba. There are typically only two flavors available every day, but people will wait in long lines to get a taste of this famous, creamy dessert.

Visit the National Museum of Fine Arts
Travelers and locals both enjoy pursuing a history of Cuba's culture at Havana's National Museum of Fine Arts. The museum houses collections that span from the island's colonial periods to modern-day masterpieces. This is the perfect way to spend an afternoon and fulfill the educational requirements for your trip.
Detox From the Digital World
Take a break from the 21st century in Cuba. Leave your phone, laptop, and iPad behind (but don't forget your camera). You won't be needing electronics in Cuba, where internet access is scarce. Use your free time to go exploring, dancing, or just drink mojitos with locals.
Visit the University of Havana
Observe student life in Cuba at the University of Havana. Originally founded in 1728, today the University has 15 colleges, beautiful buildings, , and unique architecture. Wander around the campus to see a slice of Cuba's history, and meet gregarious locals of all ages.
Drink Rum and Smoke Cigars
It's not a trip to Cuba without these two activities. The most famous Cuban rum brand is "Havana Club," which can be found around the world (except in the US). Locals love to sip on rum, especially in a minty mojito. Pair your drink with a Cuban cigar for the real local experience!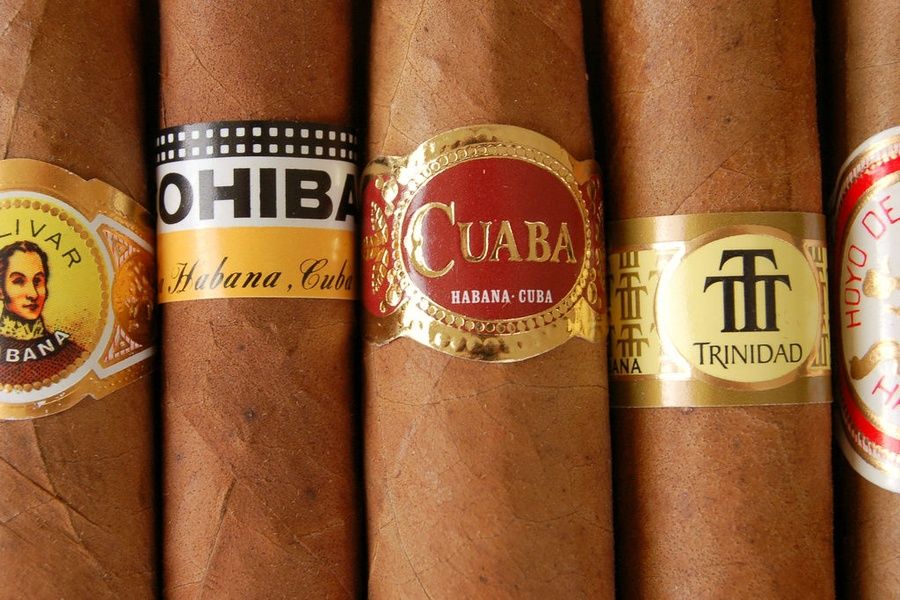 Eat Fresh Lobster
Do you need to be convinced on this one? Enjoy a freshly caught lobster (we're talking straight from the sea) grilled over an open flame. You'll be comparing all lobster for the rest of your days to this experience.
Play Street Games
See a group of locals playing chess, cards, or checkers in the street? Ask if you can join in. Especially if you know some Spanish, this is a great way to meet locals when you travel to Cuba. Many folks pass the time in Cuba with rounds of street games.
Celebrate Carnivale
Every July, Santiago transforms into a giant party for Cuban Carnivale, a special holiday which evolved from a Cuban summer festival called Mamarrachos. The city will have many "congas," a special style of music and dance in Cuba. The whole country comes together for this holiday.
--
have questions about the cost of planning a trip to Cuba? Our local Cuban travel planners are here to help. Contact us to get started. And before your trip, make sure to check out: