If you're looking to plan your first trip to Cuba, you're already on the right path.
A plan is definitely necessary to visit this special country—especially for Americans. There is no "winging" a trip to Cuba...but that is for the best. You wouldn't want to accidentally miss anything on this marvelous island!
You've probably heard that American travel restrictions to Cuba have recently changed. However, as per American law, visiting Cuba as a "tourist" is still illegal.
Huh? What? But then how are Americans visiting?
Visiting Cuba as a tourist is still illegal, but it's now legal to visit independently with one of eleven (rather vague) pre-approved reasons.
To that end, once you give the article a read feel free to contact us directly with any questions you still have about planning your first trip to Cuba.
Want to make the most out of your trip? Tap into our network of local travel planners—Heroes—who build unique, locally-curated trip plans, designed just for you. Get started.
Table of Contents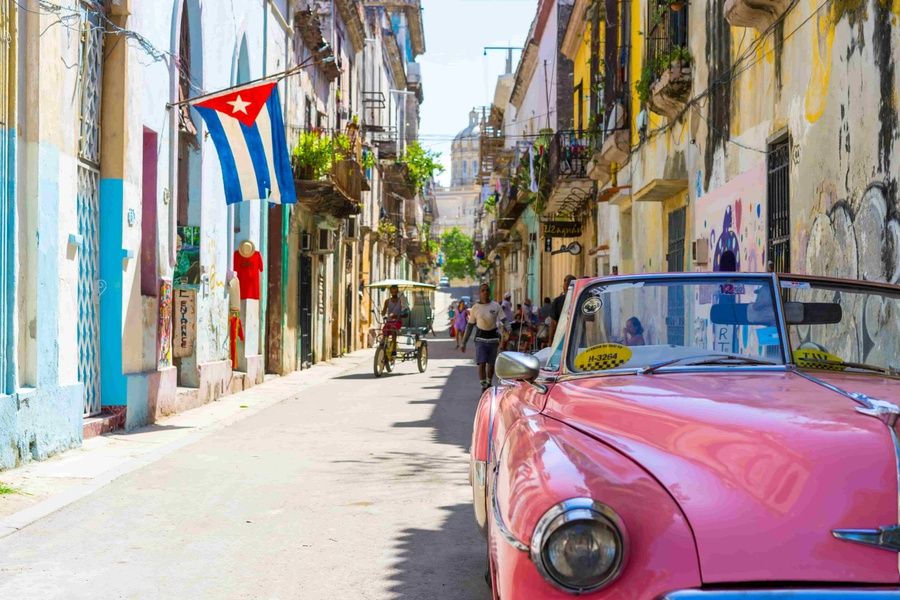 This guide to getting a general license explains all the news but simply put: it is legal to visit Cuba for educational purposes, journalistic research, and to support the Cuban people, among other reasons.
But how will they know what I am doing while I'm there?
Well, customs might just ask, especially if you are flying direct from the United States.
That is why it is important to have a structured plan arranged before you leave. But don't worry, one of our Heroes can help you with that.
Hands down, the easiest way to get a travel plan that fulfills government requirements is to have one of our local travel experts plan your trip. Locals have connections to tiny organizations, private classes, and small businesses. These connections would be impossible to find otherwise, especially because internet access is scarce in Cuba, and most people in Cuba do not advertise online.
Let one of our on-the-ground trip planners curate your Cuban adventure. Our local experts take into account your travel preferences—outdoor adventure-lover? food fanatic? museum junkie?—and create a plan for you. They also ensure you participate in enough local activities to fulfill any government requirements.
Best part? You're going to have a more fulfilling and authentic trip! Your Hero will ensure you get to see the real Cuba.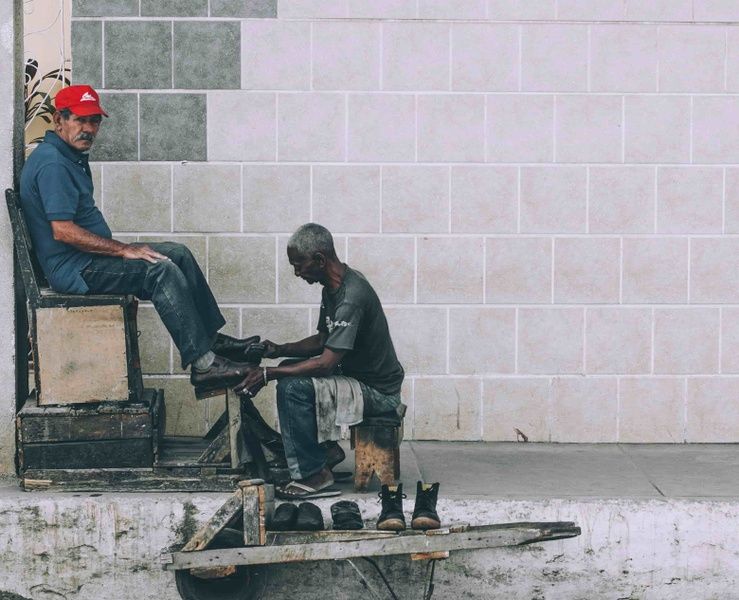 Things to know when planning your first trip to Cuba:
Before you go:
First things first: drop all pretenses and forget the myths you've heard. It is best to visit Cuba with an open mind. Cuba is an unforgettable island with a robust culture that sweeps you up the second you get off the plane.
Before arriving, consider what you want to do. Do you want to stay in Havana the entire time and soak up city life? Do you want to discover Cuba's abundant wildlife? Do you want to head on an epic road trip to other Cuban cities?
Figure out what sort of Cuban adventure you want to have ahead of time. This will help you decide what type of travel category you need to declare. All of our local Cuban travel experts can also help you figure this out.
Flights:
Travelers must figure out their "reason" to visit Cuba before booking their flight. A query will pop up before you can purchase your tickets, asking your qualifying reason (travel category) to visit.
Read this Cuban Flight Guide for more information on flying to Cuba from the USA.
Accommodations:
Accommodations can be difficult to arrange in advance because internet access is scarce in Cuba. Our Heroes are able to suggest comfortable accommodations in a wonderful neighborhood.
It is recommended that you stay with a Cuban family in a casa particular, a type of Cuban homestay that is similar to an Airbnb.
Hotels are mostly controlled by the government and very expensive, but not very nice. Staying with a family will provide a more authentic experience, and help you support Cuban locals.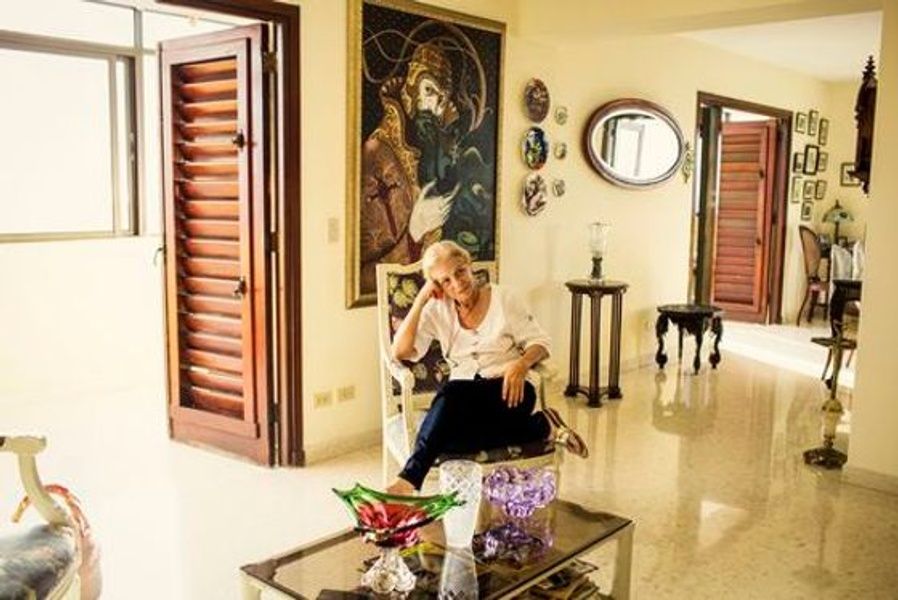 Spanish:
It's important to remember that you are the foreigner in Cuba, and you can't expect everyone to speak English. Although some people speak English, rudimentary Spanish is very helpful, especially when trying to negotiate prices.
At the very least, be sure to know how to say phrases like, "please," "thank you," "I'm sorry," "how much is…," and "where is…."
Travel Insurance:
The Cuban government requires that all travelers have valid health insurance to be permitted to enter the country. Your US insurance plan will not cover you while in Cuba, and you'll have to purchase special travel insurance.
It is unclear if they enforce this rule, but it is easy enough to purchase an inexpensive plan (from a non-US company) before arriving. Policies can also be purchased at the airport after you land.
Bring:
Sunscreen
Toilet paper
Hand sanitizer
Snacks for children (if they are picky)
A car seat if you're bringing young children
Once you arrive:
Understand before arriving that Cuban airports are stressful, chaotic places.
Things take a long time, and lines are long and limited. Remain calm, and always give yourself more time than you think you need to get through the airport.
If possible, consider bringing a carry-on bag only to make the process faster.
Expect the unexpected:
Expect to discover roadblocks throughout your journey in Cuba. Not everything operates smoothly. Sometimes cars will break down, or the power will cut out. Handle these situations with a relaxed smile, just as the locals do.
Internet:
Access to the internet is extremely limited. Luckily, trip plans from ViaHero will work in an offline app that retains all of the information you need.
In terms of answering emails and posting pictures, don't plan on doing either. If you find access to the internet, great! If not, think of your Cuban trip as a digital detox.
Money:
Cuba is a cash economy. ATMs are hard to find and American cards will not work in them. Arrive in Cuba with enough cash to pay for your entire trip.
Bring bills to exchange for Cuban Pesos when you arrive. The official exchange rate of the US Dollar is much less than the informal market rate, so you can save 75% of the value of your money by avoiding the official money exchange offices. Changing your money with an independent money changer on the informal market is perfectly safe and commonplace, but it can help to have the assistance of a trusted local person to point you to the right place.
Transportation:
The main ways of getting around Cuba are by bus, taxi, or plane. The bus system is well-organized, although it is crowded and not always comfortable.
It is also possible to pay for a taxi to take you around. If you find a taxi driver that you get along with, keep their number so you can use them throughout your trip.
Cheap flights between cities exist, but beware the airport where you can lose a lot of time.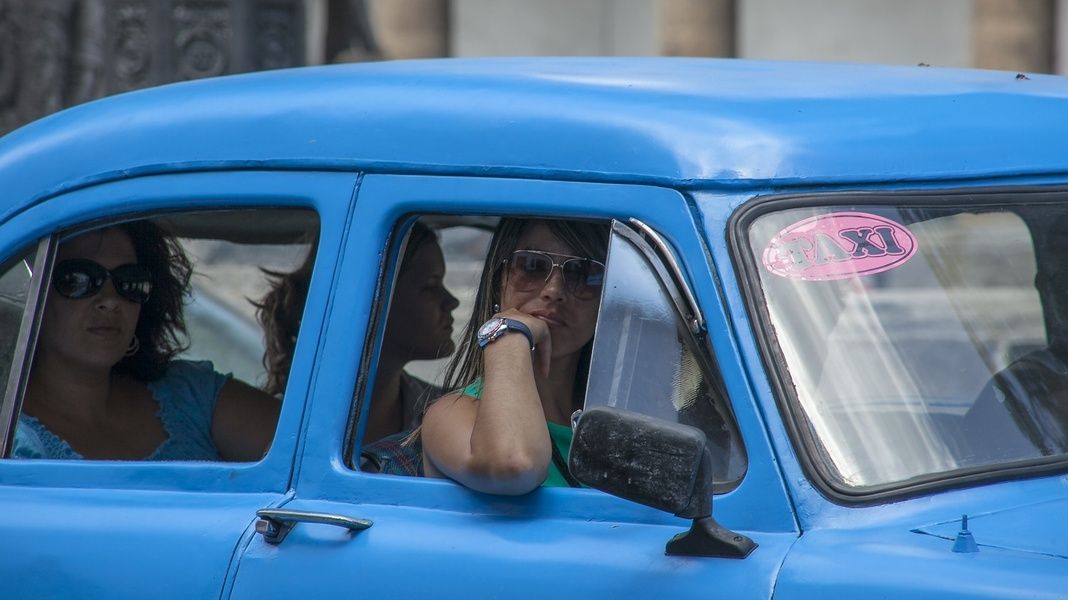 Prices:
If you don't speak Spanish well enough to haggle prices, you may find it difficult to negotiate fair rates. Ask your casa particular host about average prices for things like taxi rides and souvenirs.
Food:
You will likely find food to be one of your favorite parts of visiting Cuba. There are many private restaurants that give travelers a peek into Cuban home cooking. Expect lots of rice and beans, they are a staple in Cuban cuisine. Cuban Hero Lisa is passionate about authentic Cuban food—plan your trip with her to get amazing food recommendations!
Water:
Do not drink tap water in Cuba or use ice unless you know it comes from bottled water.
It is not easy to consistently find bottled water, so when you locate some, stock up.
Talk to the locals:
You will find the locals to be friendly and well-educated. Do not miss an opportunity to have an enlightening conversation. The arts are respected in Cuba, and it is easy to have a vibrant discussion about music, dance, or books.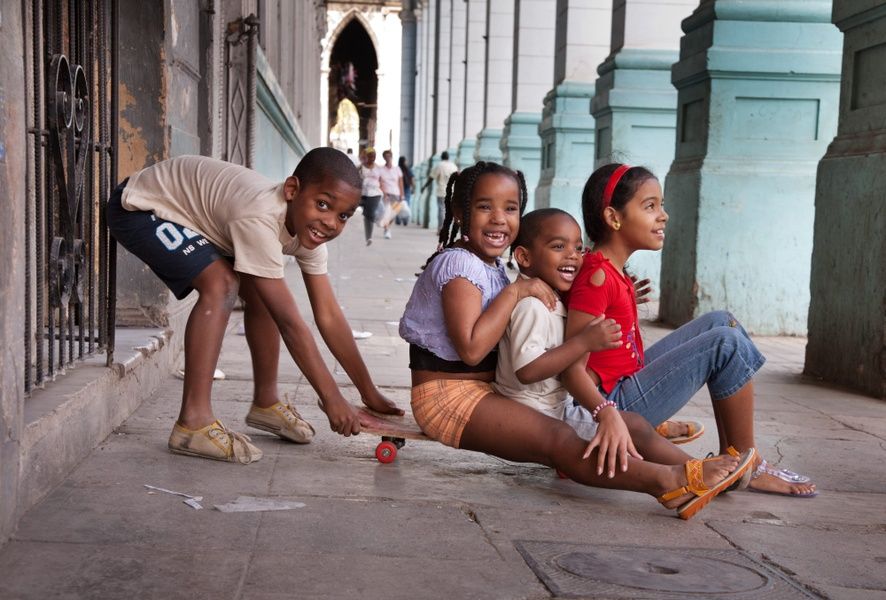 Souvenirs:
Friends and family are going to want you to bring Cuban rum and cigars back with you. Be sure to check on importation restrictions for travelers before going shopping.
Tobacco and alcohol must be transported in carry-on baggage and for personal use, and cannot be resold.
Receipts:
Visitors must keep all of their Cuban travel receipts for five years after they return from their trip.
Have more questions about Cuba? Here is a list of our local Cuban travel experts who can help you or you can chat with us to get answers to any questions you have. And before your trip, make sure to check out: