This town with a slightly Moroccan feel is one of Cuba's cultural hubs, so naturally, there are plenty of unique things to do in Camagüey! Even if you do nothing more than get lost in the labyrinthine streets of the city, you'll understand that Camagüey is like no other place on the island.
Once you give the article a read feel free to message us any questions you have about traveling to Camagüey or Cuba as a whole.
Want to explore Cuba differently? Have a local your trip.
Table of Contents
Camagüey's winding, narrow - and let's just say it, confusing - the layout was designed to defend the city against pirates, a major problem for over two centuries. The labyrinth provided easier hideouts for inhabitants and made it very difficult for foreign pirates to navigate the city. Today, you won't encounter any pirates, but you will find some of Cuba's best cultural things to do in Camagüey. The streets are teeming with churches from every architectural era - especially Baroque - as well as galleries, private restaurants, and theaters.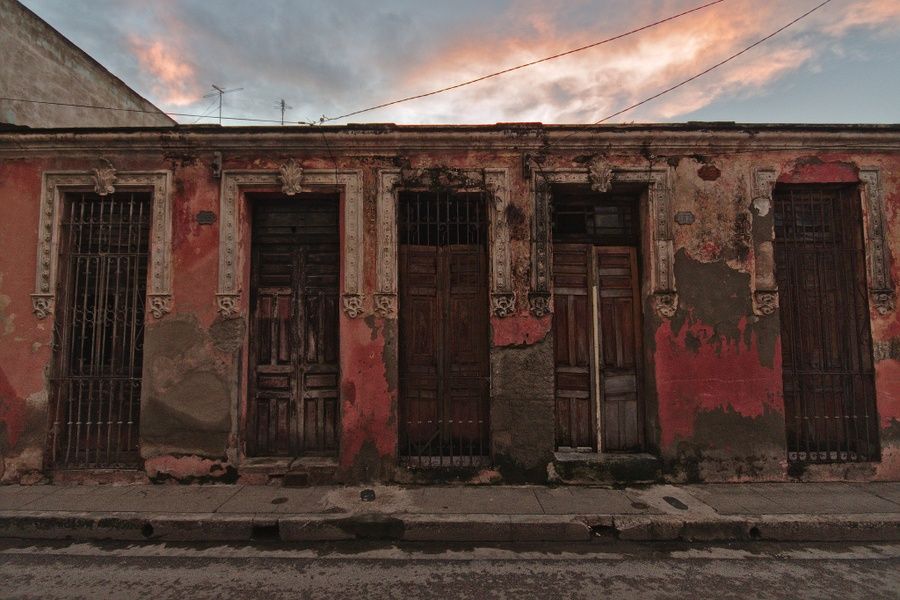 Plaza San Juan de Dios
This is the center of the city and the best-preserved area in Camagüey! The pink, blue, and yellow facades lining the square are reminiscent of Mexico. Several good restaurants line the square and just beyond you'll find the Museo de San Juan de Dios, which gives an overview of the history of the city. If you want a variety of things to do in Camagüey all in one place, this is your spot!
Martha Jimenez Perez
Camagüey is the ceramics capital of Cuba and Martha Jiminez Perez is one of the best living ceramics artists in the country. You can visit her studio/gallery for free to see her ceramics and paintings. She also sells them out of the gallery if you want to bring home a seriously meaningful souvenir.
Mercado Agropecuario Hatibonico
This lively, massive market is the best one to visit in all of Cuba and naturally one of the best things to do in Camagüey! Vendors sing out their wares, voices echoing among the stalls selling everything from fruits and vegetables to ornamental plants. The most fun section for visitors is the - here you'll find potions, secret elixirs, and the ingredients to make your own such concoctions.
Camaguey Ballet Company
If you're lucky enough to be in Camaguey during a ballet performance: don't miss it! This is one of the best things to do in Camaguey. The Camaguey Ballet Company is a world-renowned dance company and the whole city comes out to see their performances. They dance in the Teatro Principal, built in 1850, it's worth a visit just to see the dramatic chandeliers and stained glass.
Cinema Street
In honor of the 500th anniversary of the city, historic Cinema Street has been getting a major facelift. This area was home to the first ever cinema in Camaguey and many other movie theaters have graced the area since. The original movie theater is now a restaurant with a film theme; many other businesses on the street pay homage to the movie industry as well. Cine Casablanca is a brand new three-screen multiplex and Cine Encanto shows revolving documentary films. Cinema Street is the perfect place to go to be entertained and one of the best things to do in Camaguey for the arts and culture buffs, especially.
--
Have more questions about Cuba? Here is a list of local Cuban Travel Experts who can help you or you can message us any questions you have. And before your trip, make sure to check out: