A historic city, with gorgeous sprawling beaches, some of the best hiking in Cuba, and the list goes on of the amazing things to do in Trinidad. Is this paradise? We sure think so. Once you give the article a read feel free to contact us with any questions you still have about traveling to this cultural gem!
Want to explore Cuba differently? Have a local plan your trip.
Table of Contents
Trinidad, in the Sancti Spiritus province, is one of the best-preserved Spanish colonial cities in the Americas. Walking or biking along the cobbled streets amid the brightly painted buildings in every hue of blue and yellow, not only will you feel like you've stepped back in time to the mid-nineteenth century, you'll find a variety of great things to do in Trinidad. Stroll the city, stopping for coffee or watching the troubadours perform in Plaza Mayor.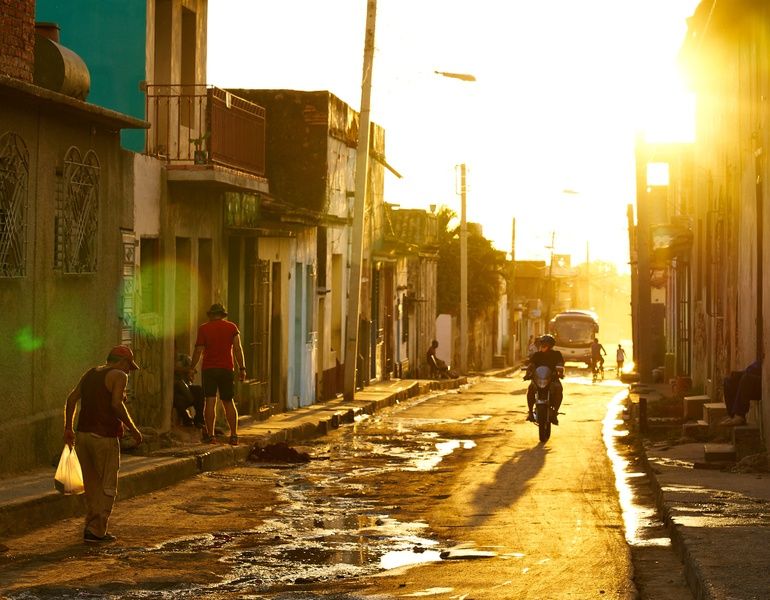 If you want to get out of the city, you're in luck. You're surrounded by some of the best natural wonders Cuba has to offer. Hiking trails, beaches, and more are easily within reach of the city that was once a huge sugar producer. In its 19th-century heyday, Trinidad produced one-third of Cuba's sugar. After the sugar industry collapsed in Trinidad, the city went through a rough patch until the tourism boom began here in the 1950s. Once you arrive, you'll see that tourists have flocked here for good reason and you'll be glad to be one of them.
No matter the time of year you choose to visit, there will always be plenty of things to do in Trinidad. Visit in May to be one of the few tourists despite the incredible, sunny weather. In January, celebrate with the locals for the anniversary of the city and Trinidad Culture Week. In July, pop by for the Fiestas Sanjuaneras - a weeklong, colorful celebration that Trinidad does better than any other city in Cuba.
Museums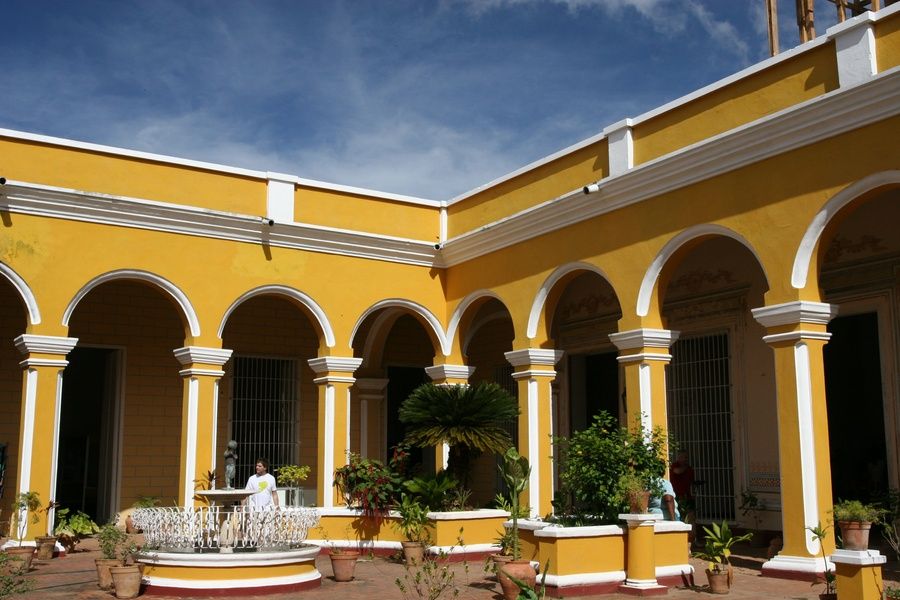 If you're looking for history, one of the best things to do in Trinidad is a museum tour. Though you're surrounded by history with every step you take in Trinidad's Old Town, popping into a few of the local museums will help you put it all in context. Stop at the Museo Historico Municipal to learn about Trinidad's wealthy legacy as you browse the rooms of the Casa Cantero mansion. Even if museums aren't your thing, the view of Trinidad from the tower is breathtaking.
The Museo Nacional de la Lucha Contra Bandidos also has a bell tower with gorgeous views of the city. The content of this museum is nothing like the Museo Historico Municipal, though. Here you'll learn all about counter-revolutionary bands in the 1960s.
Pottery making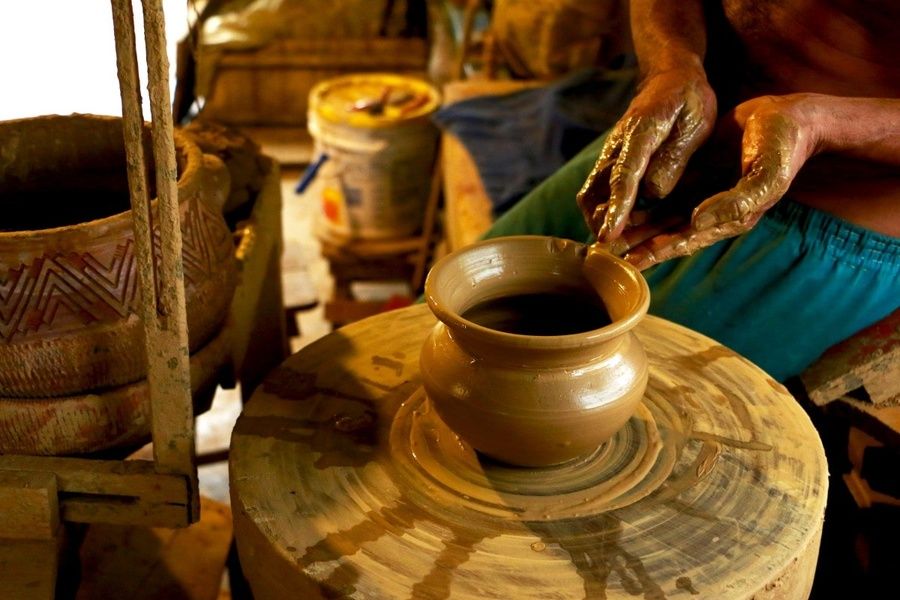 One of the best things to do in Trinidad for art and culture lovers is to visit the Taller Alfarero to watch local artisans at work. It is free to watch them throw pots, but their work is also for sale if you'd like to bring some home. You may also be able to arrange a pottery workshop here or at another ceramic shop in town so that you can learn to make your own pottery. You'll see pottery for sale all over the city, in shops and at the open-air markets.
Hiking and cycling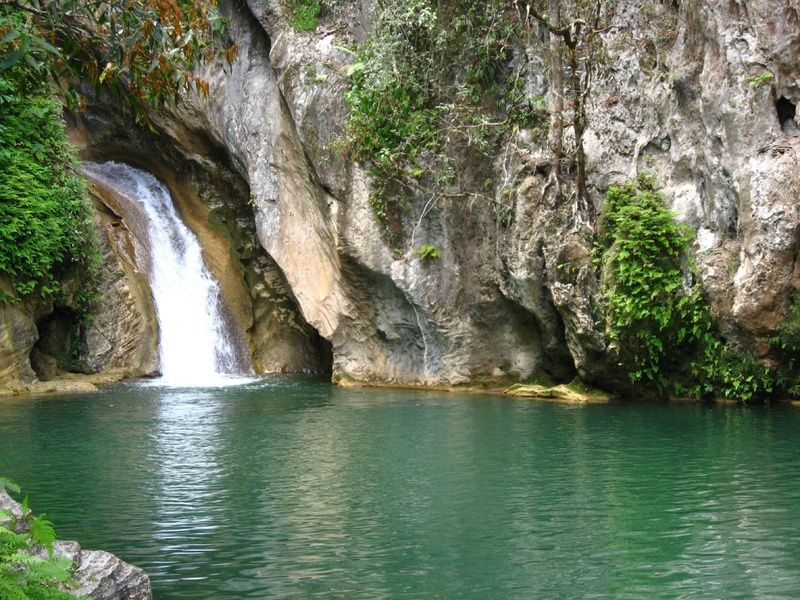 Getting outside is one of the best things to do in Trinidad. Parque el Cubano offers a lovely day trip with a hike to a waterfall and a stop for lunch at a renowned catfish farm. You could get a ride to the trailhead—or you could hike the 16 kilometers yourself (from the city center).
If you want to see the beach, but spending a day lying on the sand doesn't appeal to you, then biking to Playa Ancon might be just the perfect thing. Cycle 18 kilometers passing through the village of La Boca, spend a bit of time swimming or lounging on the beach and head home another 18 kilometers. You could bring a picnic lunch or make a stop in La Boca for some local cuisine.
Nightlife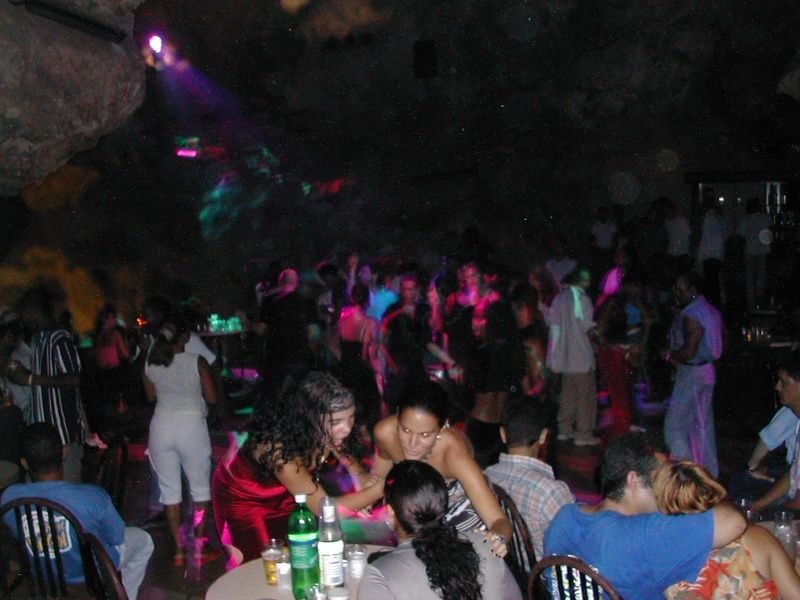 The best things to do in Trinidad for nightlife involve a drink, a live band, and maybe some dancing. At night, the streets fill with people trying to get you to stop in their bar. But ignore them. Head straight for Taberna La Botija. This place fills up every single night because the beer is cold and the house band is known as one of the best in the city. They play a blend of jazz and soul music.
If you want to catch a live salsa show, hit up Casa de la Musica. This classic Cuban venue is one of the best places in the country to enjoy salsa and other Cuban dances. Get there early because it always fills up! Historical and beautiful, you'll never run out of things to do in Trinidad.
--
Have more questions about Cuba? Here is a list of local Cuban Travel Experts who can help you or you can chat with us to get answers to any questions you have. And before your trip, make sure to check out: