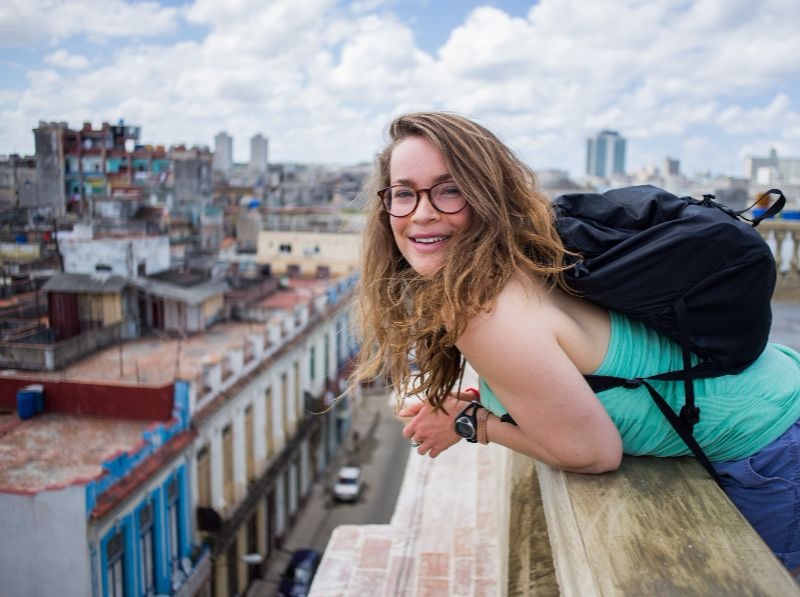 cuba
What Our Customers Think: ViaHero Reviews
ViaHero has helped hundreds of travelers plan unforgettable trips to Cuba. Our local Heroes give expert advice and insider recommendations that travelers can't get anywhere else. Find out what travelers think of our service in their own words.

Once you check out these ViaHero reviews feel free to message us any questions directly or ask a travel expert for help.

And before your trip, make sure to check out:

Travelers to Cuba Loved Off-the-Beaten-Path Recommendations and Attention to Detail

"My trip to Cuba was life changing and unforgettable and the person who made this possible was Karla." - Alex, traveler to Cuba with travel planner Karla

"The restaurants Fidel selected for us all served not only delicious food, but had unique and varied atmospheres that we just loved! And the Jazz clubs we attended were phenomenal, truly some of the best musicians we have ever seen perform." - Robert, traveler to Cuba with travel planner Fidel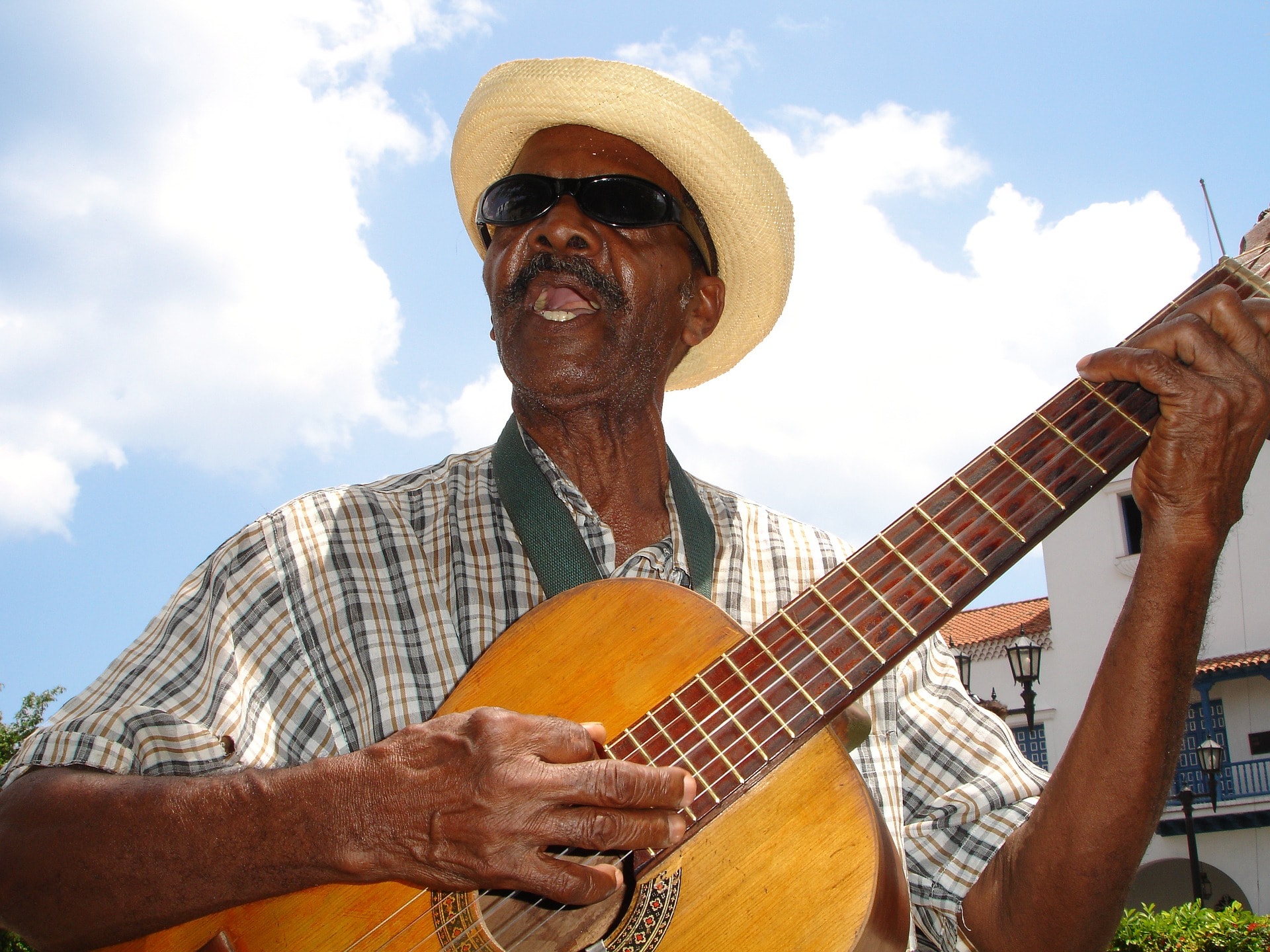 "She [Lisbet] was very informative and communicated everything on time and professionally. We also had to move our itinerary for a future date due to hurricanes and she handled the situation very well and was able to keep all of our reservations in place." - Joy, traveler to Cuba with travel planner Lisbet

"We can't say enough [about] this trip, Fidel's guidance, and the ViaHero concept. Thank you." -Jeanie, traveler to Cuba with travel planner Fidel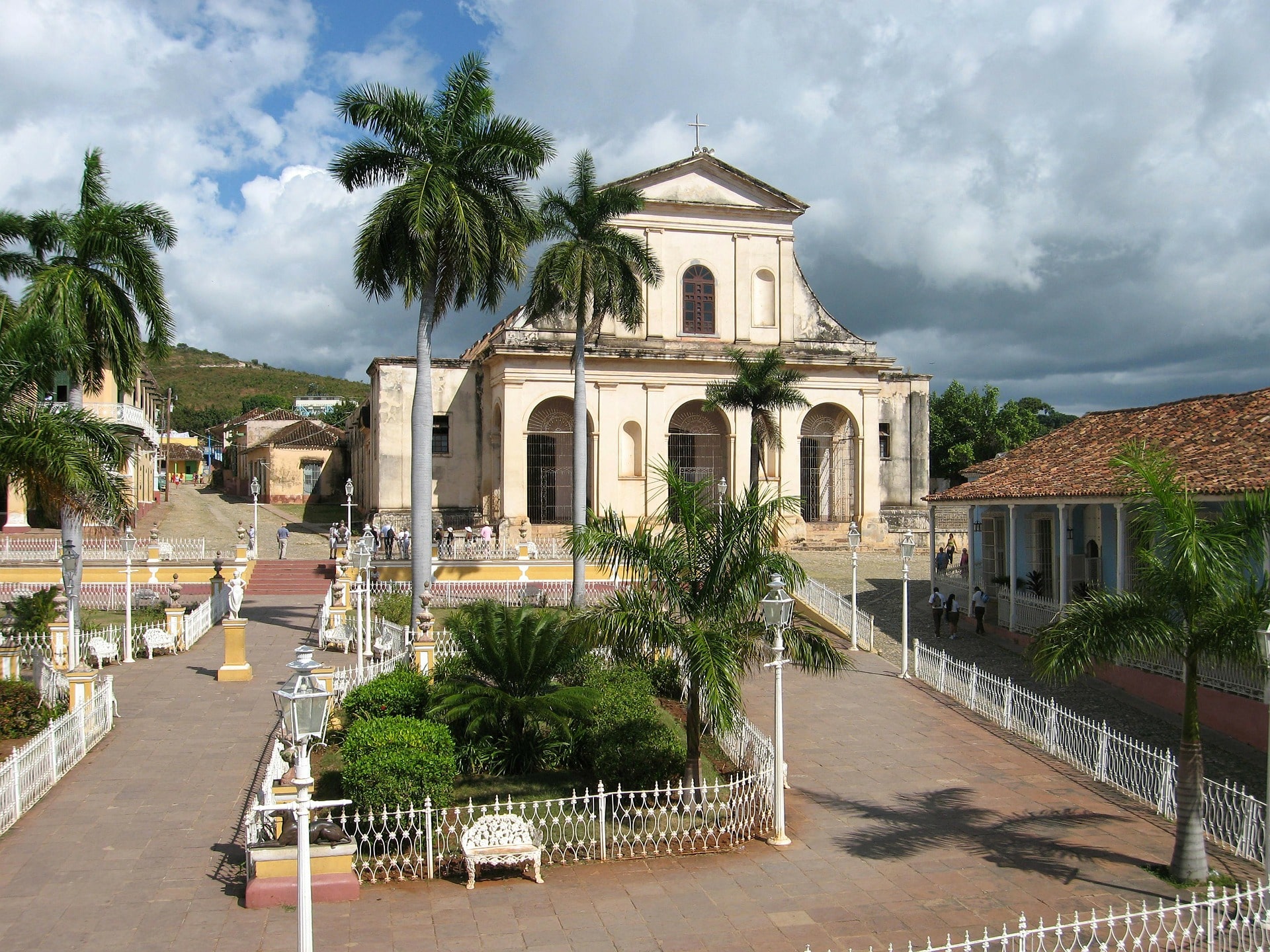 "Our trip started with missing a connection in Mexico, and arriving a day late. Saily didn't miss a beat! She contacted our casa, our guide, our driver, and rearranged everything to make up for the lost day. She was able to compress our schedule so that we were still able to do everything she recommended! If you have not traveled to Cuba, you can't appreciate what feat that was. . . . I recommend Saily highly." - Judith, traveler to Cuba with travel planner Saily

"He [Maurice] was able to listen to my preferences and diligently planned a detailed itinerary that hit all of my desires. Highly recommended - 10 golden stars for this gem!" - Jess, traveler to Cuba with travel planner Maurice

ViaHero Reviews in the Press
"Perhaps you'd like to visit an out of the way restaurant or smoke a unique cigar. Perhaps you'd like to take part in native dances or infiltrate a foreign government at a classy cocktail party. ViaHero, a new app that lets locals help plan your trips abroad, can help." - ViaHero lets locals plan your trips abroad, TechCrunch
"ViaHero's model is also affordable, as little as $400 for a week in Havana — plus a $25-a-day trip-planning fee — compared with group tours charging $5,000 for a week." - New Trump rules on Cuba travel leaves winners and losers, Associated Press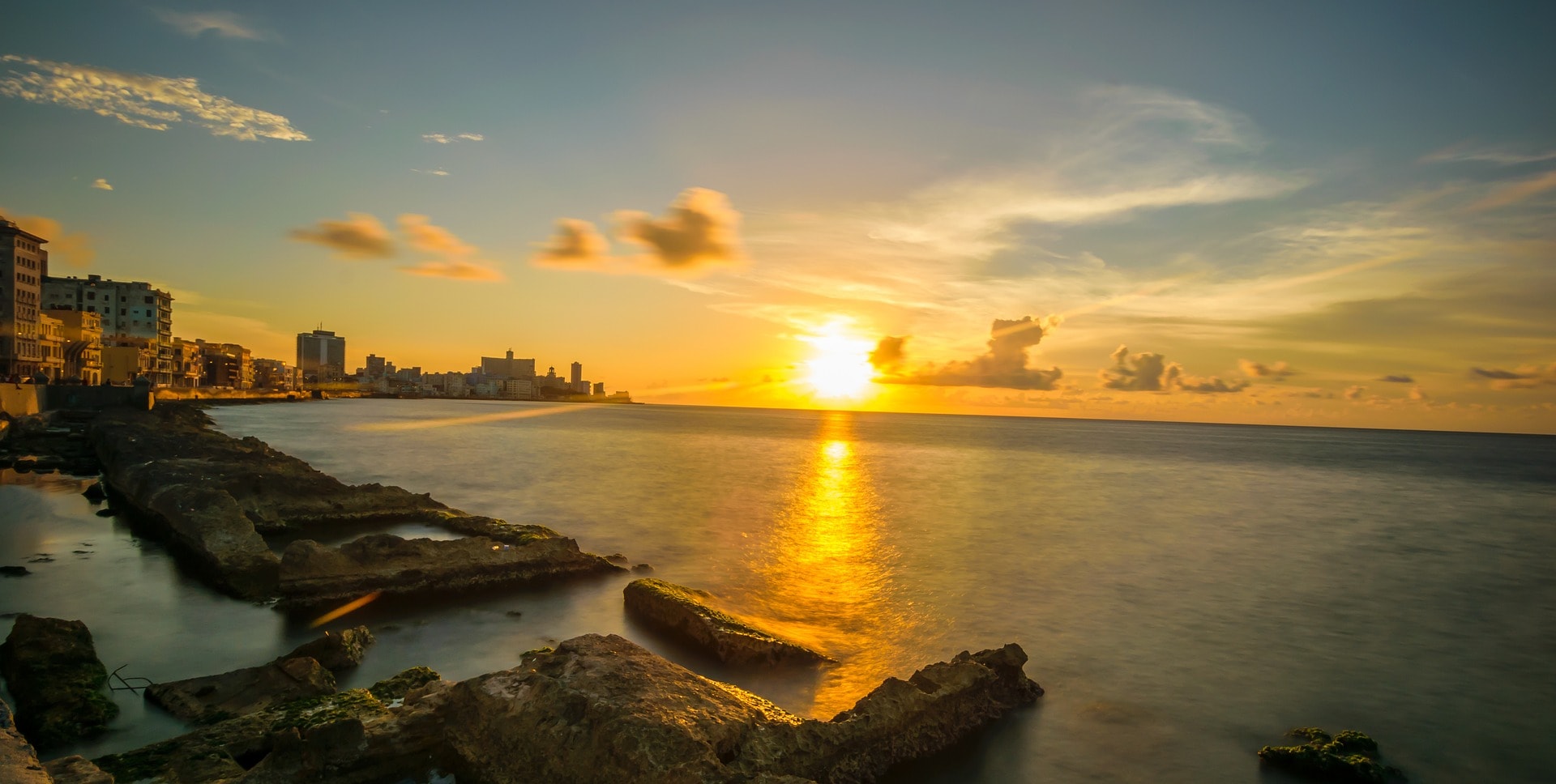 "SkiftTake: We're normally weary of trip-planning startups but in the case of Cuba it's totally necessary to plan a trip to the country this way. There are multiple moving parts involved in a Cuba trip that require expert knowledge before you even step foot on the ground and it'll be interesting to see if another entrepreneurs see opportunities in tourism to Cuba." - 5 New Travel Startups Helping Travelers Get to New and Unknown Destinations, Skift

"Your personally assigned local "Hero" will recommend an itinerary for your trip, and will tailor it upon request if you have suggestions or concerns. ViaHero says 75 percent of proceeds go directly to the locals they employ, and the company is hoping to expand soon to other destinations. The local help and low price point make it the perfect millennial travel option." - 10 Trips Millennial Travelers Will Love, SmarterTravel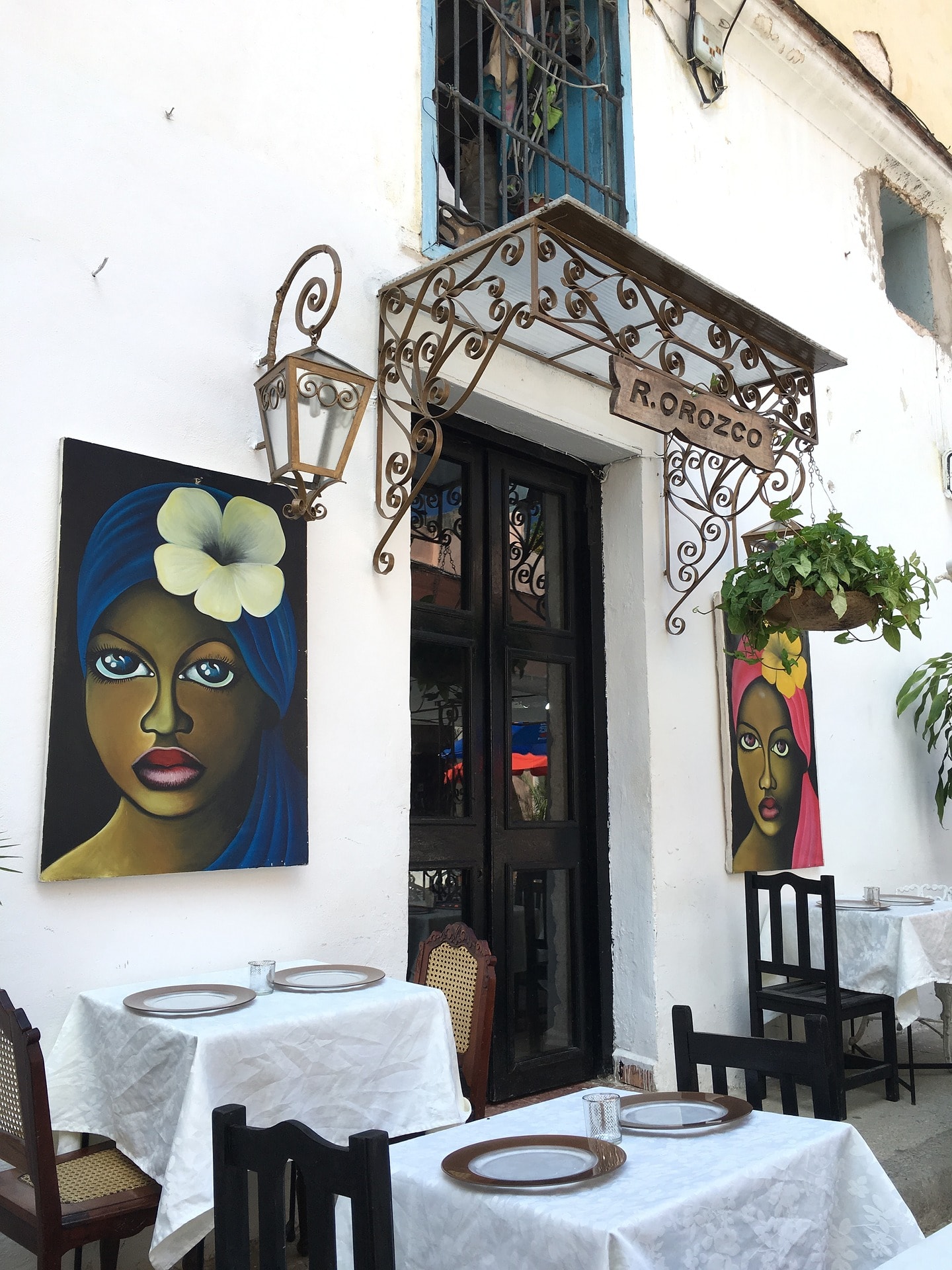 "It was amazing; we had the entire trip planned," she [Lynne Bangsund] said. Not only did they get to see sights they wouldn't otherwise have known about, Bangsund said the pair felt like they had an edge over other travelers. As they made their way around Havana, they encountered other tourists at restaurants. "They would be waiting, but we had all our reservations planned ahead of time." -Pittsburgh startup ViaHero personalizes travel, TribLIVE

Looking for even more ViaHero reviews? Check out these on TripAdvisor.

From Joy, traveler to Cuba with travel planner Lisbet: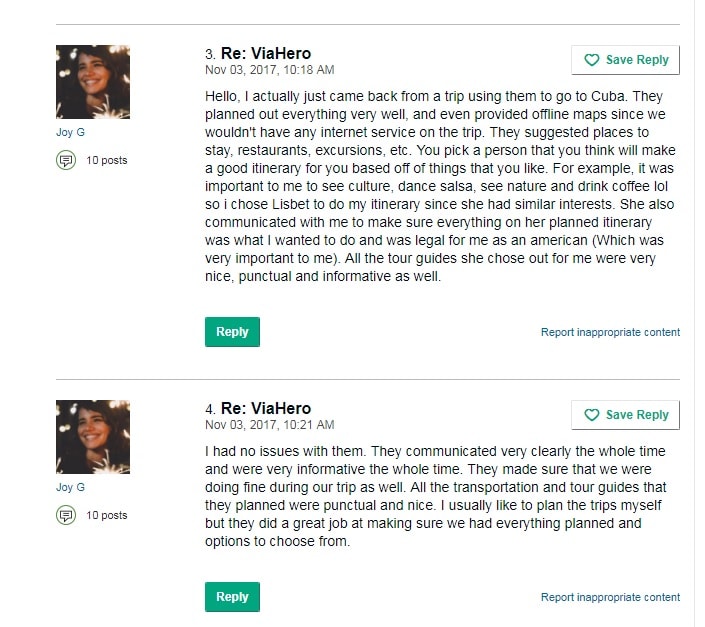 From Samantha, who is currently working with travel planner Fidel: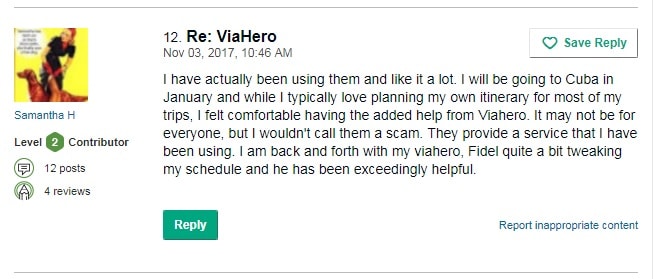 Have more questions about ViaHero? Message us any questions you have, we're happy to answer them! Or, get started planning your own trip with an expert travel planner!
-
We are passionate about unique travel experiences and finding hidden gems. That's why we started a business so the everyday traveler could get personalized advice from a local.
Learn more.