From iconic landmarks and historical sights to fantastic beaches and gourmet cuisine, France is full of charm, romance, and beauty. But if you're traveling for the first time (or even the 5th), you've probably got some questions—luckily, we have answers.
Read on for answers to all of your frequently asked questions about traveling to France, from what to tip at a restaurant to what to pack to if there's Uber in Paris. If you have still questions, connect with a French local for help planning your trip. They'll be able to tell you everything you need to know. Don't travel blindly—make sure a local's got your back.
Table of Contents
Q: Will I need to get a visa for my trip to France?
A: If you're traveling from the USA, no. American citizens may travel to France for up to 90 days without a visa.
Q: Do I need any vaccines before I travel?
A: You've likely got all the vaccines you need. The CDC recommends making sure you're up-to-date on routine vaccines and COVID boosters. The CDC has a full list of recommended vaccines on its website.
Q: Do I need to speak French to get around?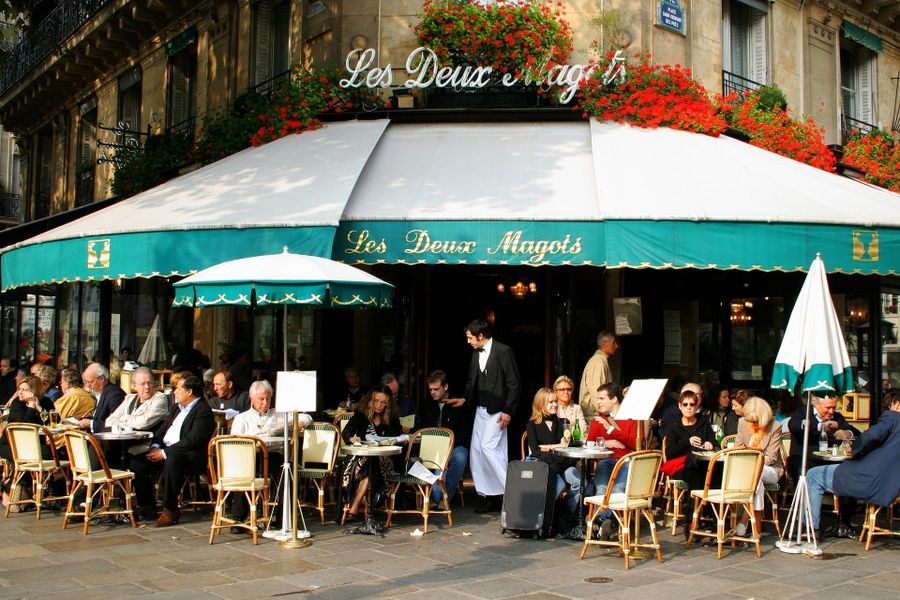 A: It depends! In Paris, many people speak at least a bit of English. If you're off-the-beaten-path, it's more hit-and-miss. Our advice: ask your local to help translate any words or phrases you'll need to have on hand, like food allergies or dietary requirements. Plus, if you run into any issues, you can always give your local a call!
Q: What plugs does France use?
A: France uses standard European round, two-pin plugs on 220 volts/50 hertz. You can buy adapters on Amazon or at any electronics store—or, in Paris, at any tourist shop along the Seine.
Q: Is there tipping in France?
A: In cafes and bistros, a service charge (service compris) is included in the final bill—but if your server was expectational, round the bill up to the nearest whole number. If service was really exceptional, leave a 5–10% tip.
At coffee shops and bars, it's common courtesy to round your bill up to the nearest whole number. You don't have to tip taxi drivers, but it is customary to leave a tip if they help you with your bags (generally €1/bag, but it's more of a gesture).
Pro tip: If you are dining at a very fancy restaurant, it is customary to leave a tip—usually 15 to 20 percent.
Q: Will my credit and debit cards work?
A: Of course! Just remember: depending on your bank or card provider, you may be charged hefty foreign transaction fees for credit, debit, or ATM services. Additionally, ATMs in Europe generally accept 4-digit PIN numbers only—so if you have a 6- or 8-digit pin, make sure to change it before you travel.
And as always, make sure to alert your bank and/or card providers before you leave for France! Otherwise, you run the risk of having your cards frozen due to suspicious international activity.
Pro tip: Make sure to have some euros with you to make small purchases or for places where they don't take credit cards, especially outside of the big cities.
Q: Do I need to get travel insurance?
A: It depends. Some US health insurance policies will not cover you outside the country, and some will. Our advice: talk to your insurance provider and see what they say. As always, if you have any issues while you're in France, you can always get in touch with your local via phone.
Q: What's the best way to get around?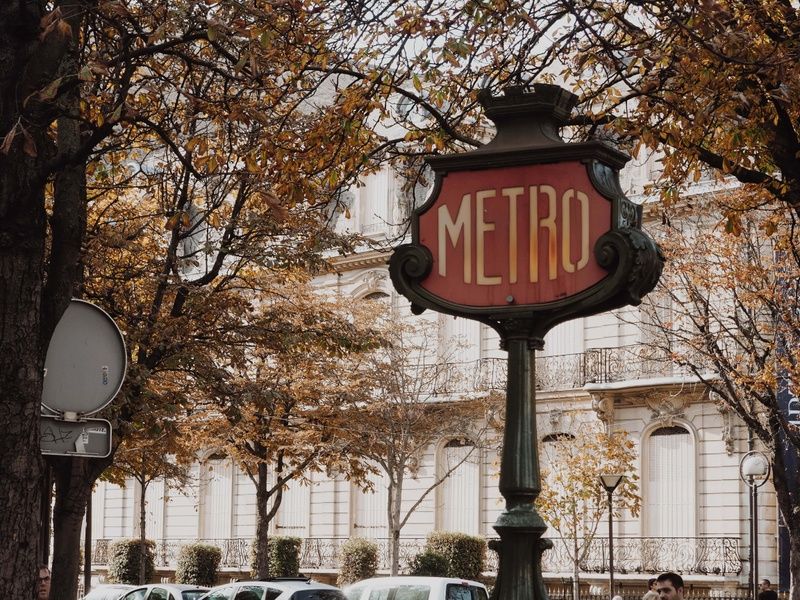 A: France has an excellent public transportation system, so there are many ways to get around the cities and countryside. To get the inside scoop, read our France Transportation article and check out these basics:
Within Cities
Many larger French cities like Paris, Lyon, and Marseille have great metro systems that cost under €2 per ride. Just beware: they don't run 24 hours/day.
Between Cities
SNCF (France's national rail system) is a fantastic way to see the country; plus, it services nearly every major city. Smaller towns nearly always have a regional rail station or intercity bus stop of some kind or another.
Pro tip: A local French trip planner can give you the best advice on how best to navigate France's transportation systems. They can even help you book your tickets!
Q: Is there Uber in Paris? And what about the rest of France?
A: Short answer: yes, there is Uber in Paris and France's other major cities. But it's frowned upon by many French locals—and given how common cabs are, it's usually easier (and cheaper) to just get a taxi. Use an app like G7 Taxi or Le Taxi (the official French government taxi app) to avoid the language issue—you'll be supporting the local economy and helping drivers earn a living wage.
Want to learn why Parisiens dislike Uber? Ask your local contact!
Q: Any tips for staying safe?
A: France is the most-visited tourist destination in the world—so as you might imagine, violent crime is quite rare but petty theft is common. The best way to stay safe is to exercise caution in large cities and popular tourist destinations. Be aware of your surroundings, and you'll be fine. Again, as with any other popular destination, petty theft and scams are a problem, but violent crime is scarce.
Q: I'm only in France for a limited time. What are the must-see cities?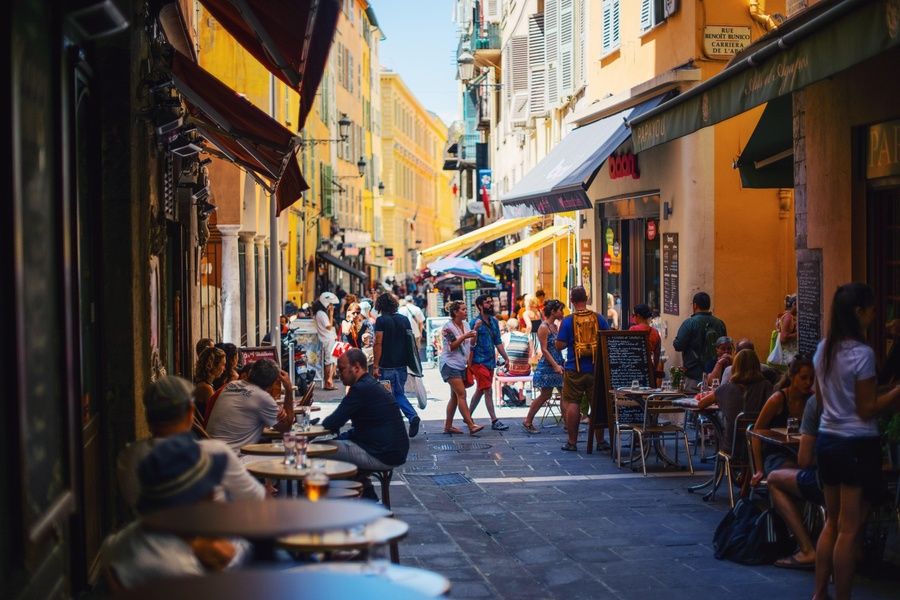 A: The best places to visit in France really depend on you. Do you have particular interests, want to try certain foods, or are you on a limited budget? Answers to those questions will help you decide which destinations best suit you. Our advice: ask a French local who shares your interests what they'd recommend. In the meanwhile, here's some quick info:
Q: Can I travel on a budget?
A: Absolutely! Traveling on a budget is more popular than ever, and we all want to get the most bang for our buck (er, euro). Here are some quick tips on seeing France on a budget:
Q: Last question. What should I eat in France?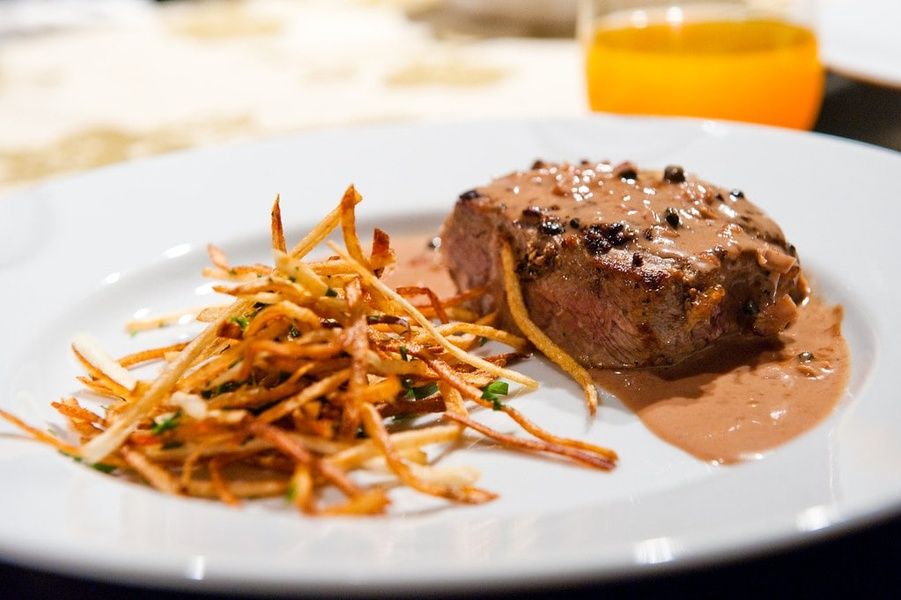 A: That's an extremely important question in France. Definitely get some local advice about it—it'll depend on the region you're visiting—but keep an eye out for:
All the Cheese

: You know how cereal aisles in the States have about two hundred options? It's the same in France but for cheese. Grab some

fromage

at the grocery store, or look for it at a farmer's market. Cheese in France is much less expensive than in the US, so taste away!

Galettes (savory crepes): Most people know about sweet crepes (which are the

bomb

) but savory crepes are delicious too. Made with buckwheat flour, they have a darker color and are filled with savory ingredients like cheese and meat.

Pastries and bread

: When you inevitably wander in a boulangerie, pick up a baguette or two—but don't limit yourself: there's a lot of amazing bread outside of the classic baguette—and definitely take a look at the pastries.

Croissants

and

pain au chocolats

are delicious, but you have

way

more choices than that.

Classic bistro fare:

You'll notice plenty of bistro food on menus across France.

Indulge

. Look out for steak frites, steamed mussels (

moules à la marinière

) and duck confit (

confit de canard

).
--
For answers to ALL your French questions connect with a local to plan your trip. No one knows France like the French, and they'll use their expertise to design a trip based on your interests and style. You could keep following those TripAdvisor tips—but you'll just end up in the same place as all the other tourists. And why see France like a tourist when you could see it like a local?