Traveling to France? Here are the 20 essential things you must do—like lingering at a café or picnicking beneath the Eiffel Tower—that will guarantee a bon voyage. Spoiler alert: nearly half of them revolve around food!
These 20 things to do in France are a great start, but there is much more to see (and eat) in this spectacular country. Connect with a French local to plan your trip if you want to make sure it's amazing. They can plan an itinerary that fits your interests while suggesting spots that only an insider would know. Learn more.
#1: People-watch at a Parisian café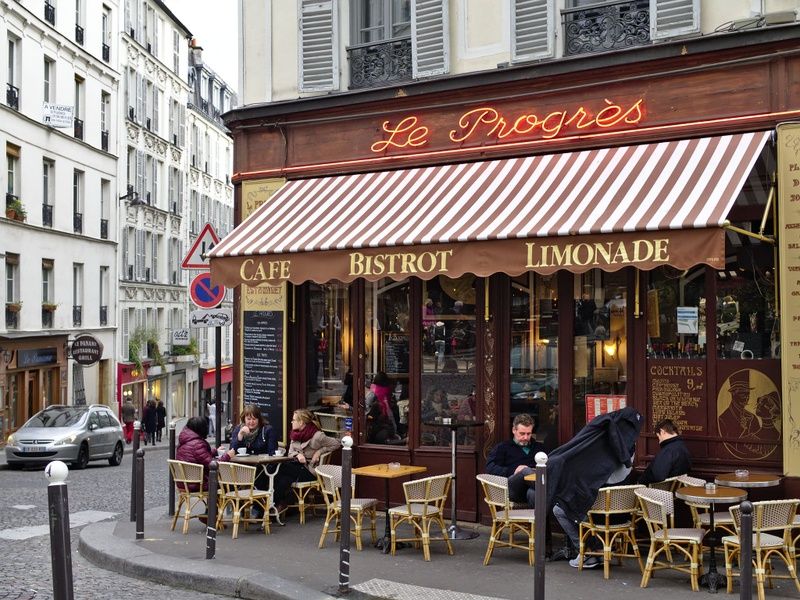 Parisian cafés are the ideal place to observe passers-by; in fact, their tables are arranged for that very purpose. Spilling out onto every sidewalk on every block, you'll find cafés with their chairs placed side-by-side looking out onto the street. Linger over your coffee or a glass of wine to partake in this national pastime.
Pro tip: Order "un café" in France and you'll get an espresso. If you want a mug of coffee, ask for a "un café américain."
#2: Eat
all
the courses at a Lyonnaise
bouchon
France is known for its food, and Lyon is the epicenter of French cuisine. The country's third-largest city is home to twenty Michelin stars, the greatest honor in gastronomy. A traditional Lyonnaise restaurant is called a bouchon. These homey establishments are known for their friendly atmosphere and rich, meat-centric dishes, like duck paté and coq au vin.
Pro tip: Splurge on the only three-Michelin-star meal in the city at The Auberge, or ask a French foodie for the best way to dine in Lyon without breaking the bank.
#3: Linger at the lavish palace of Versailles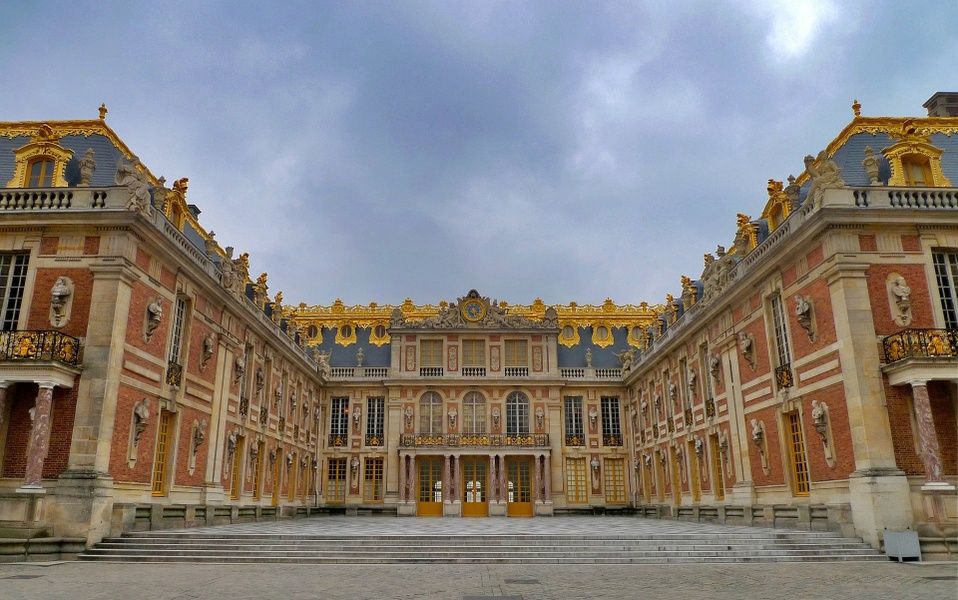 Just outside Paris is the grand gilded palace of Versailles. Built by King Louis XIV in the 17th century, this opulent residence will quickly reveal why France's lower classes became quite angry at the royal family's extravagant lifestyle (French Revolution, anyone?). Inside, the palace sparkles with gold-embossed everything, and outside, lush gardens extend as far as the eye can see.
Fun fact: Not to be missed is Marie Antoinette's hamlet—a fairytale village where the Queen was known to playact as a peasant.
#4: Picnic beneath the Eiffel Tower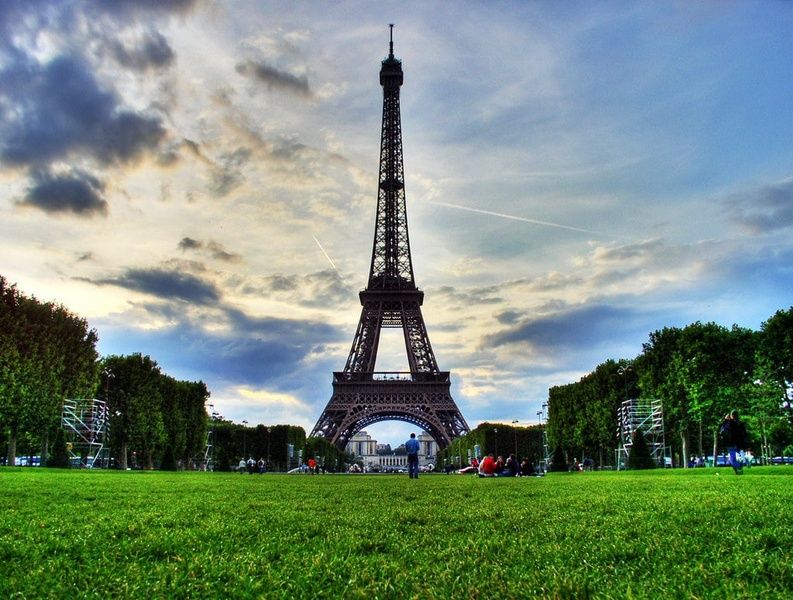 Opened for the 1889 World's Fair, the Eiffel Tower is Paris' most recognizable landmark. This wrought-iron beauty soars above the city's streets, and after sunset, it puts on a sparkling show for the City of Light. A large grassy park called the Champ de Mars stretches below the tower—and it's one of the few Paris parks where you're allowed to sit on the grass. Grab a picnic and admire the beauty of Gustave Eiffel's monumental creation.
Pro tip: Rue Cler is a nearby pedestrian-only market street, perfect for picking out picnic supplies. Ask your Paris contact for a list of locally-beloved stores to shop at.
#5: Gaze at majestic, purple lavender fields in Provence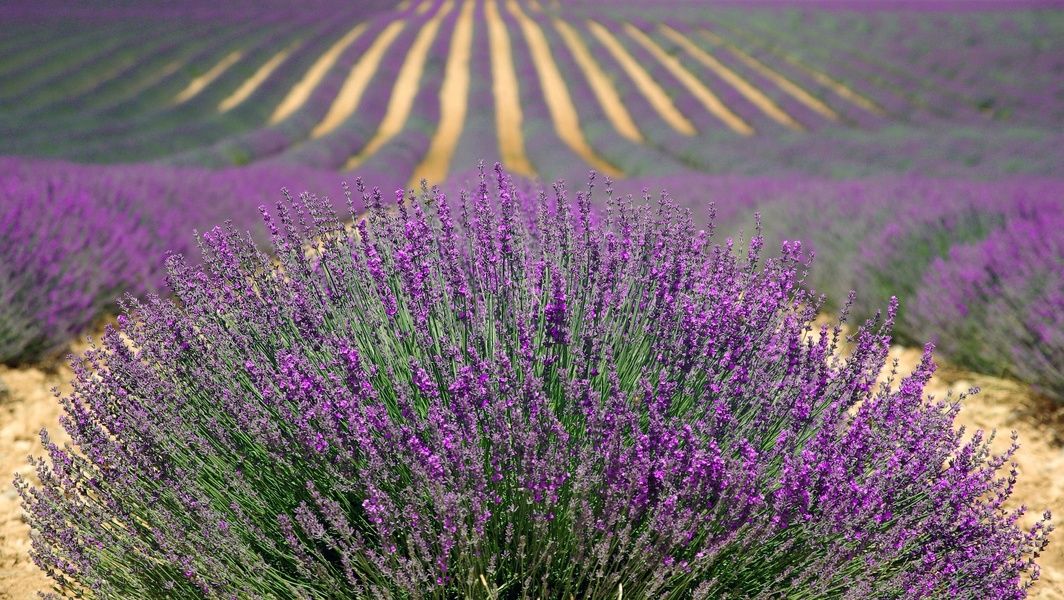 In France's southeastern corner, you can find the beloved region of Provence; and once a year, this bucolic countryside turns purple. And we mean purple. Between June and August, you can witness France's lavender bloom, when vibrant violet fields emit a heavenly fragrance not to be missed. After sniffing to your heart's content, travel to the historic port of Marseilles, France's second-largest city.
#6: Spend a day—or year—touring Paris' museums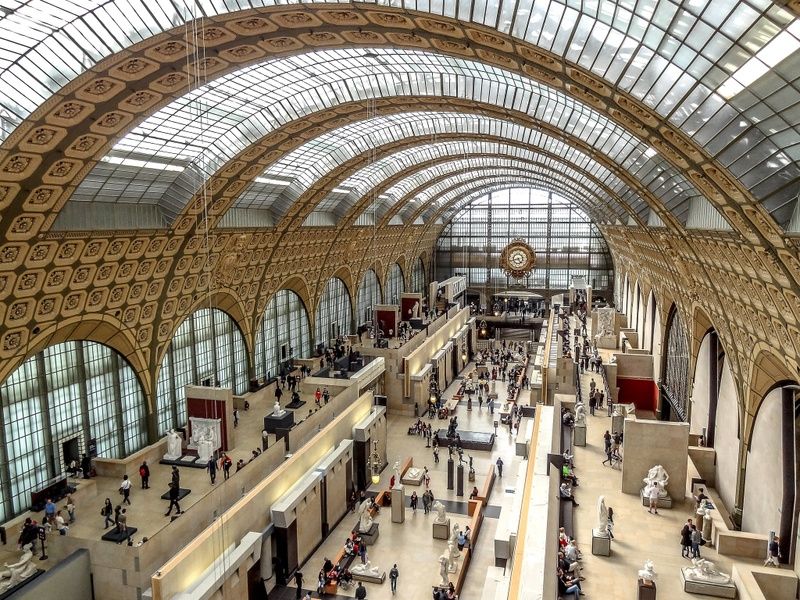 Paris' most famous museum is the Louvre—and it's so big that you'd need 64 days to see its 35,000 works of art. This grand museum contains some of the most recognizable paintings and sculptures in the world, like the Mona Lisa and the Venus de Milo. But the Louvre is just one of around 130 museums in France's capital. Centre Pompidou is popular among modern art lovers, and the Musée d'Orsay is filled with modern and impressionist masterpieces.
Pro tip: Strapped for time? Ask a Parisian to create a custom Louvre itinerary to ensure you can see the museum's highlights in a day.
#7: Cruise down the Seine on a
bateau mouche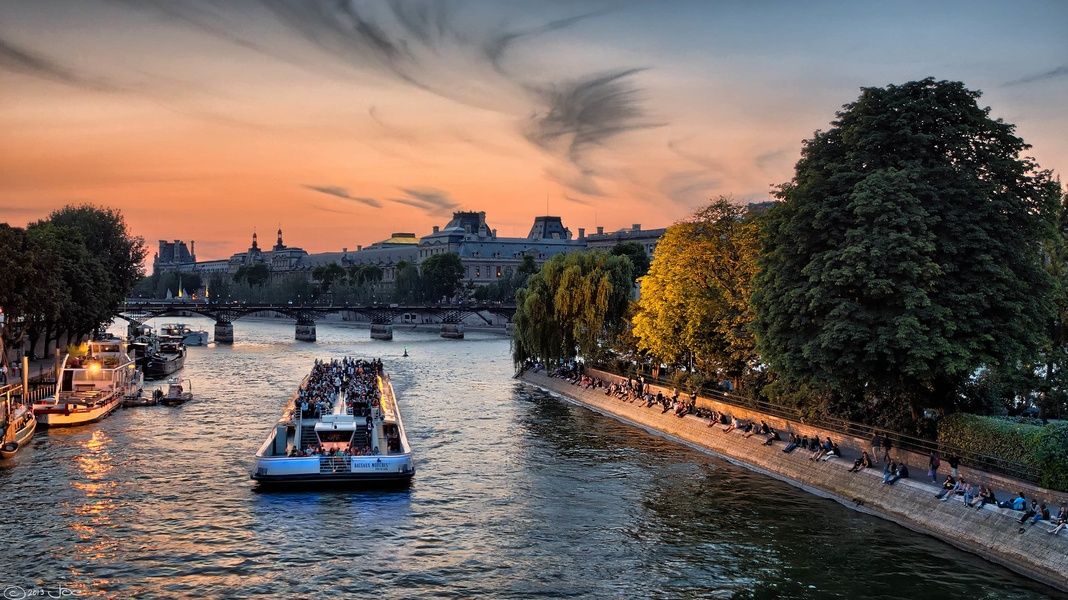 The river Seine serpentines its way through the heart of Paris, which makes its waters prime real estate. Bateaux mouches are open-air boats that meander down the waterways, providing a picturesque way to see the city's most famous landmarks (the Eiffel Tower, the Louvre and Notre Dame all lie on the banks of the Seine). Several companies cruise down the river—many offering history guides, night-time sightseeing, or even three-course dinners.
Pro tip: Navigating which bateau mouche to board can be tricky. Seek a Parisian's help for which riverboat to choose.
#8. Munch on a baguette while strolling down the street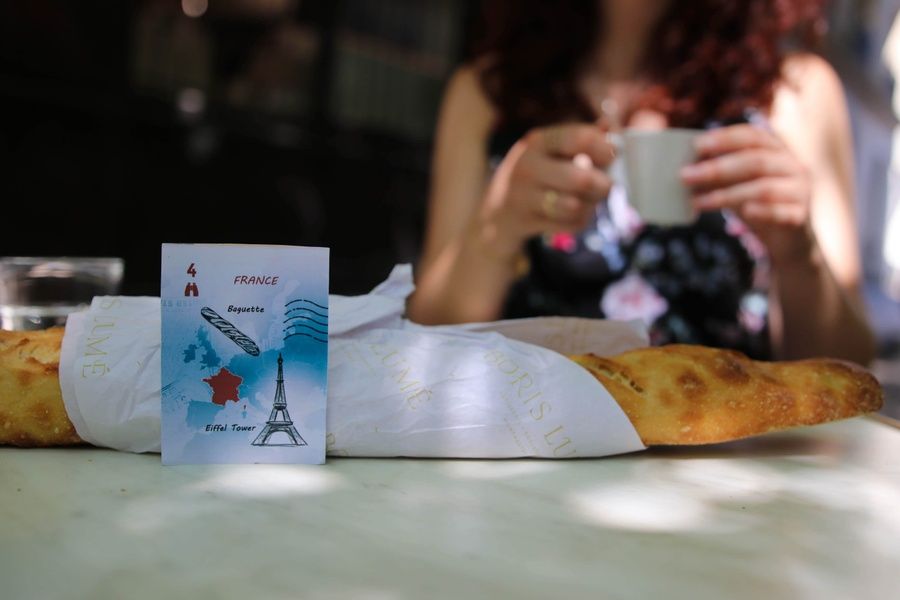 Wherever you walk in France, you're certain to spot locals with long baguettes in tow. Like eating hot french fries on the car ride home, French folks are known to snack on their baguettes while on the move. Even babies can be spotted gnawing on a hunk of baguette as they stroll. Purchasing a freshly baked baguette is a must in France and a boulangerie ( bakery) can be found on nearly every block.
Pro tip: Paris takes its baguettes seriously; in fact, there's even a city-wide competition, the Grand Prix de la Baguette. Once a boulangerie wins this honor, the lines begin—bright and early at that. Ask a local for tips on where and when to buy your baguette to avoid the carb-craving crowds.
#9: Raise a glass
in
Champagne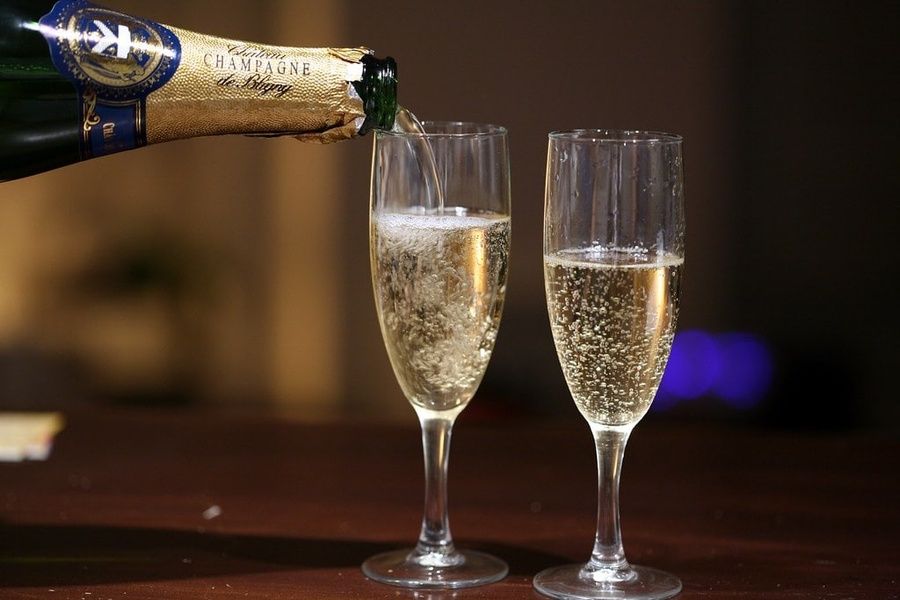 Head straight to the source for the world's favorite celebratory drink: champagne. To be called champagne, a glass of bubbly must hail from France's Champagne region. Tour this charming countryside's vineyards and find the fizz you fancy most.
Pro tip: Many Champagne wineries accept visitors by appointment only.
#10: Celebrate France's cheese culture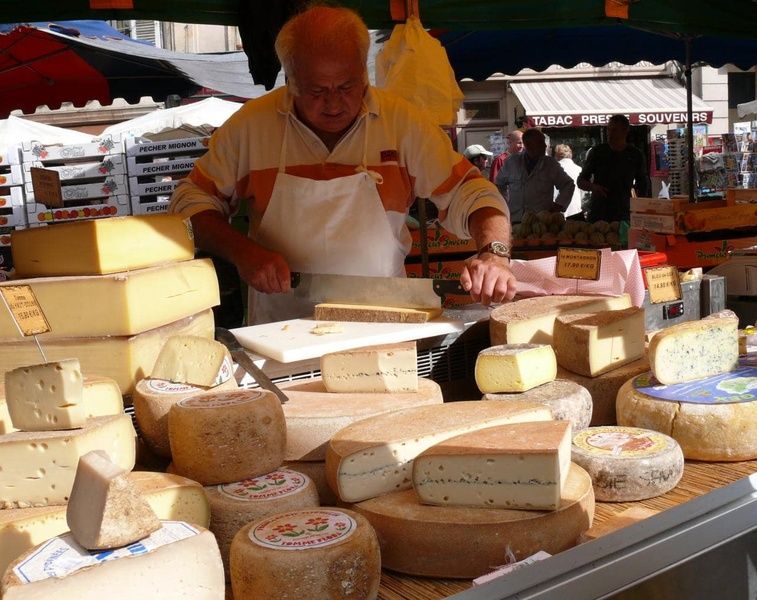 Brie, Roquefort, Camembert—these famous French cheeses are named for the regions they come from. And like champagne, they have become household names. That's just how tasty they are. Making cheese is an art form in France, one practiced for centuries by many passionate cheesemongers. Stop in any fromagerie, or cheese shop, and you are bound to find an expert willing to guide you through the complexities of a perfect cheese plate.
Pro tip: Many people speak English in France, but finding a fluent speaker can be difficult. If you're not confident chatting with a cheesemonger in French, ask your local contact for advice on what to order beforehand or request recommendations for the most English-friendly fromageries.
#11: Visit Notre Dame, the heart of Paris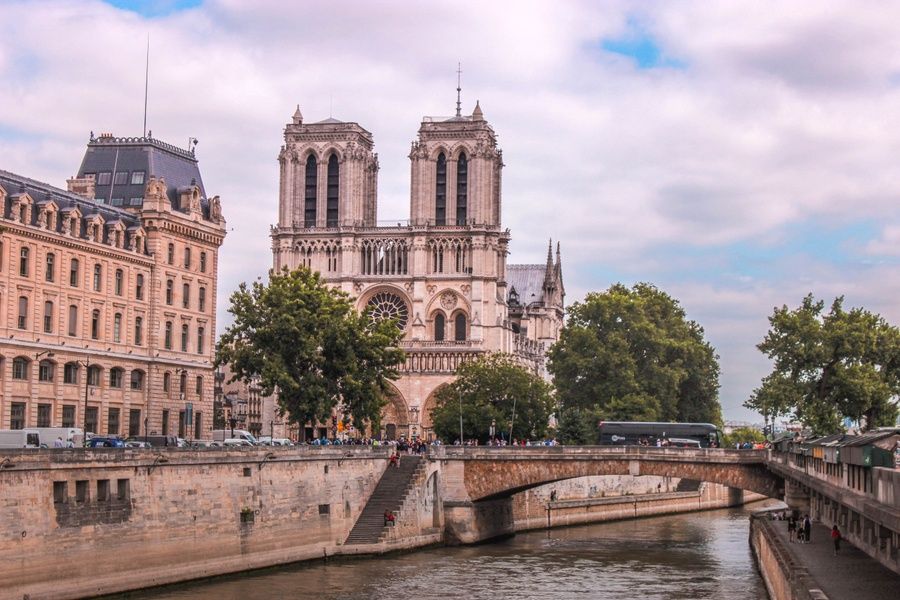 Taking around 100 years to build, Notre Dame Cathedral was completed in 1260; today it remains as one of the greatest examples of Gothic architecture in the world. Located on the Île de Cité, the island where Paris began, Notre Dame's flying buttresses and immense stained glass windows are quintessential to the city's skyline. Tragically, in 2019, Notre Dame caught fire. Though the cathedral is currently closed, construction is already underway to rebuild.
#12: Stroll through Monet's Garden in Giverny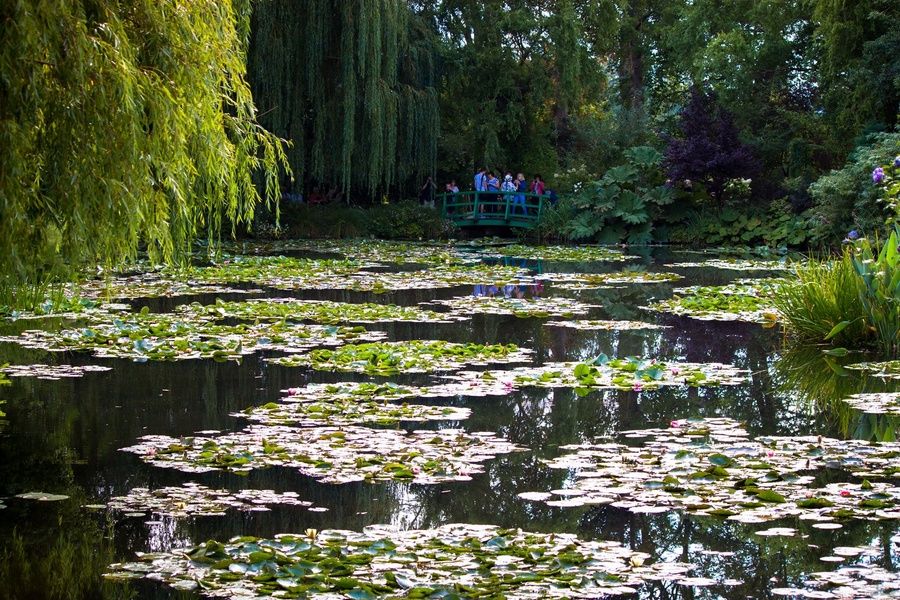 Located in the French region of Normandy, the village of Giverny was once home to the iconic painter Claude Monet. Monet's genius plays on light and color is on full display in his beloved large-scale water lilies series. In the Giverny, you'll feel like you've walked right into one of Monet's masterpieces. Visit the Claude Monet Gardens to see where the artist planted the inspiration for his greatest artwork.
Pro tip: To see Monet's water lilies series in person, visit the Musée de l'Orangerie in Paris.
#13: Wade in the waters of the French Riviera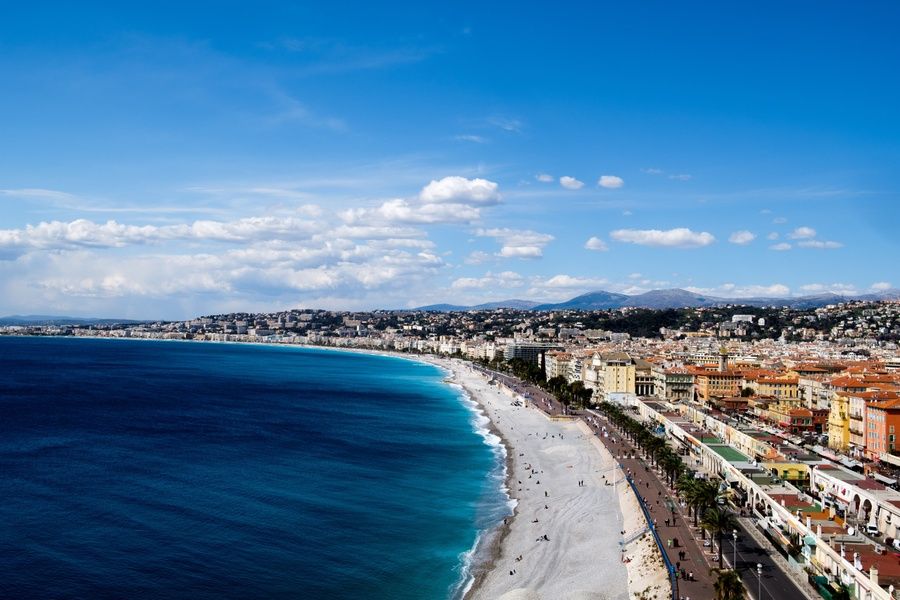 Travel to the southeastern corner of France to experience the country's famed coastline. The French Riviera has been a prime resort destination since the 18th century. The largest city in the region is Nice. Nestled between the blue waters of the Mediterranean and the snow-capped peaks of the Alps, this stunning seaside town is popular year-round, with yachting in the summer and skiing in the winter.
Pro tip: If you've enjoyed a salad nicoise in the past, then you've had a taste of Nice. This elegant dish, topped with tuna, hails from the French Riviera. Ask a local for their favorite seafood restaurants along the coast.
#14: See the City of Light from above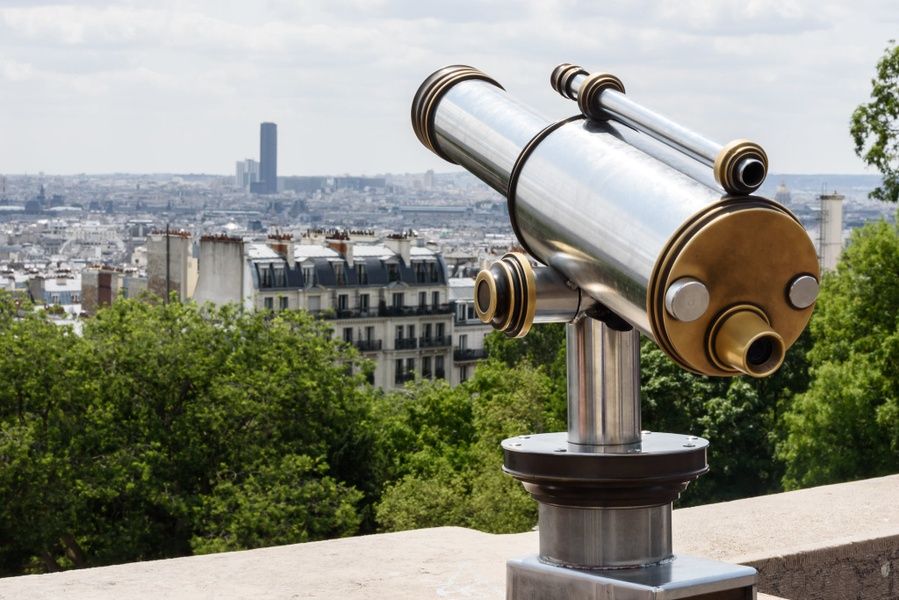 For years, Paris officials placed a limit on how tall new buildings could be—nothing could surpass 11 stories. As a result, there are few perches from which you can overlook the city. The Eiffel Tower is the most obvious… and touristy. For other jaw-dropping vistas, climb to the top of the Arc de Triomphe or take the funicular to Sacre Coeur. The most unique is the Ballon de Paris Generali, a hot air balloon that takes you nearly 500 feet up for a sensational view.
#15: Partake in a French pastry—daily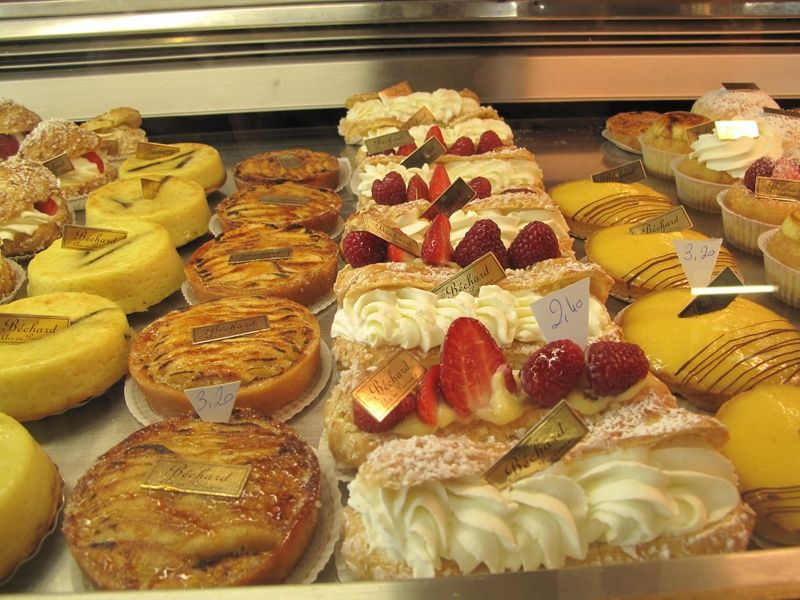 You might mistake a French pastry shop for a jewelry store. Pristine pastries are typically displayed under sparkling glass in arrangements that demonstrate the artistry that goes into making these delicate confections. From macarons to éclairs, a trip to France is incomplete without getting your fill. In Paris, dessert lovers line up at macaron-master Pierre Hermé, while Lyon's sweet-tooths love chocolates at Voisin.
Pro tip: Ask a local pastry aficionado to give you a list of Paris' most popular macaron shops. You can tour the city while collecting these colorful jewels; then, have your own tasting to determine the best.
#16: Explore Montmartre, Paris' village on the hill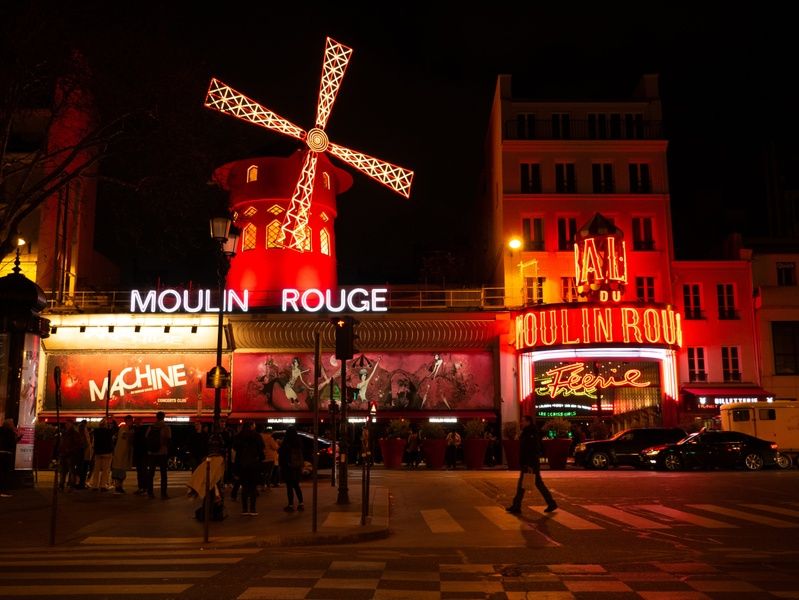 Montmartre is a neighborhood in northern Paris. Today, it lies within the city's limits, but it used to be its own village and so retains a certain unique charm. Visit the narrow cobbled streets of this famed hilltop 'hood and swoon over the quaint shuttered homes. Montmartre is also home to the iconic windmill of the Moulin Rouge, where you can still see a high-kicking performance of the cancan.
#17: Master French cuisine's "mother sauces"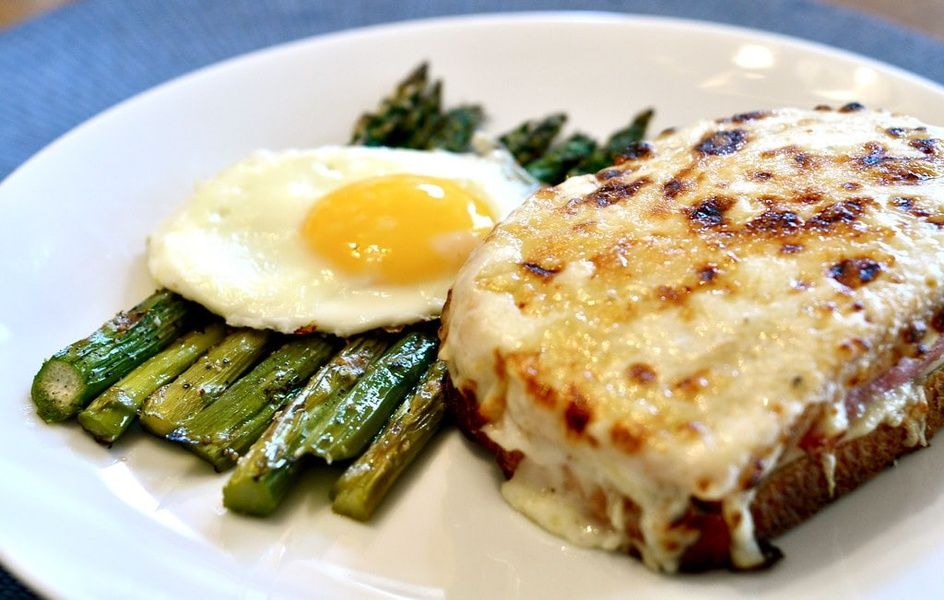 Sauces, like béchamel and hollandaise, are essential to French cuisine; in fact, chefs call these integral building blocks to any classic dish "mother sauces." Be your own Julia Child and master the art of French sauces by taking a cooking class. For English classes, try La Cuisine Paris or Plum Lyon. Each offers a market tour to discover fresh ingredients before diving into a traditional French recipe.
Pro tip: Rather not work for your food? Tasting tours abound in France—ask your local for suggestions on the best one to sample.
#18: Travel to the ancient town of Avignon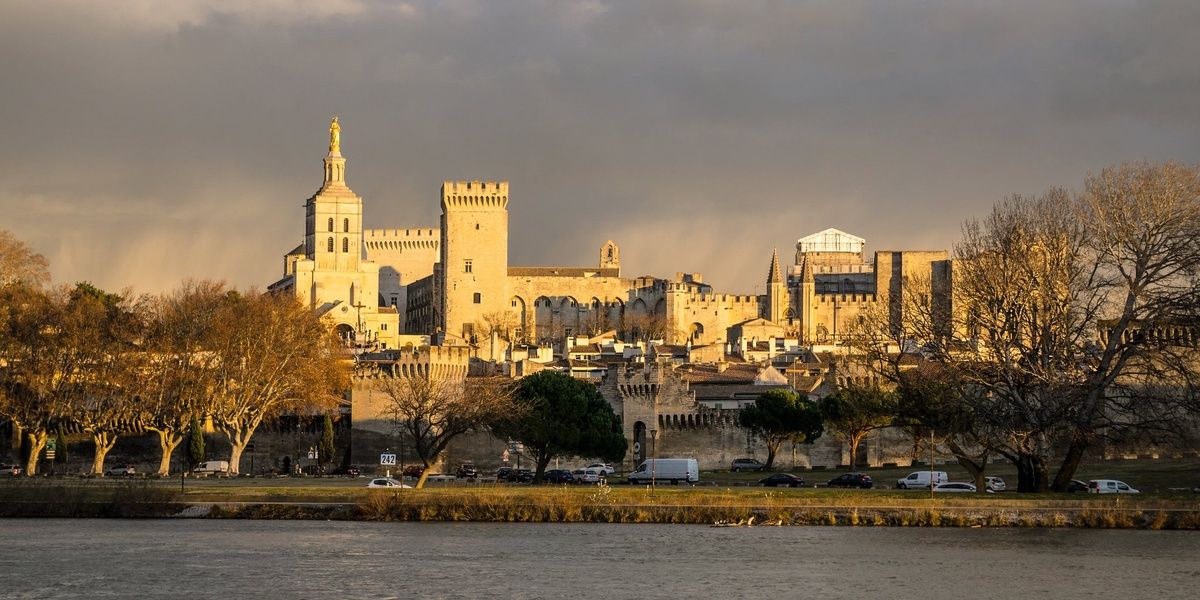 The medieval city of Avignon was once the center of Catholicism; seven popes resided within its walls from 1309 until 1377. Today, Avignon is a top destination for history buffs. Tour the Palais de Papes, the immense Gothic fortress where the popes lived. Then, traverse the city's fortified walls to make believe you are back in the Middle Ages—moats and all.
#19: Discover Roman ruins in Arles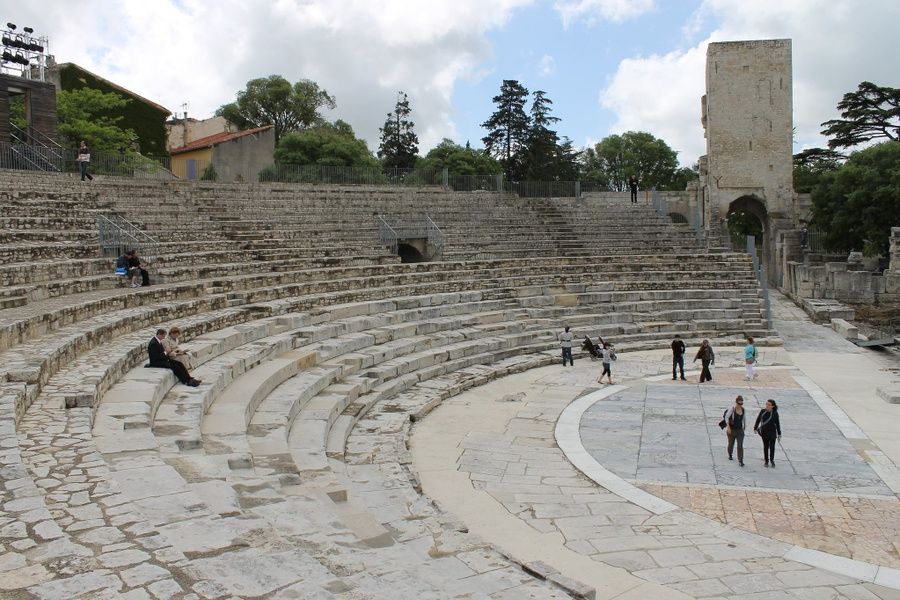 Rome isn't the only place to find an amphitheater fit for a gladiator. The Romans ruled France until the 5th century, and Arles is a prime destination for those in search of their legacy. It is home to an ancient amphitheater; built 2,000 years ago for bullfighting, this impressive structure is big enough to hold 21,000 spectators. Additional sites to see are the Roman baths and theater.
Fun fact: Arles was also home to Vincent Van Gogh; the city inspired many of his most famous paintings, like Starry Night.
#20: Shop picturesque Strasbourg's cheerful Christmas market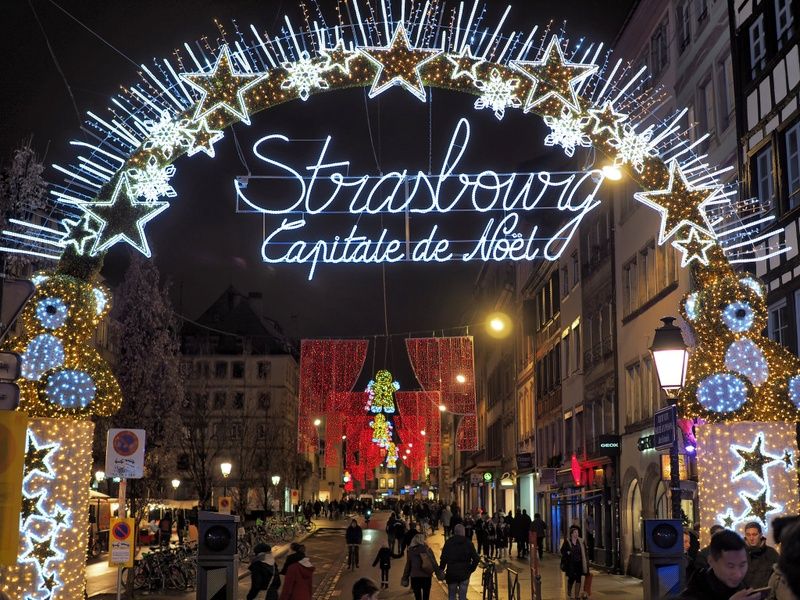 The regions of France are as diverse as the eight countries that border it. The forested hills of Alsace border Germany; and so it's capital, Strasbourg, has a distinctive German flair. The city's Petit France Quarter is straight out of a Grimm's Fairy Tale, with half-timbered houses lining the Rhine river. Strasbourg's Christkindelsmӓrik is one of the oldest Christmas markets in the world and attracts more than two million visitors each year.
Pro tip: Accommodations in Strasbourg are hard to find around the holidays. Book way in advance or ask a local for nearby alternatives for where to stay.
--
For all the things that don't make internet lists like these, connect with a local for help planning your trip. They'll create a custom itinerary based on your interests, give suggestions about stuff to do, and even let you in a few of France's hidden gems. Why see France like a tourist when you could see it like a local?