Iceland sits on the continental divide between Europe and North America. When you fly between the two continents, many flight paths cross over Iceland. A few airlines have taken advantage of this geographical fact and allow you to add a stopover to your trip at no extra airfare charge. You just pay for your travel expenses for a few hours or up to seven days. Here are the details on how to do it with Icelandair, WOW Air, and AirWander.
Once you give the article a read feel free to message us any questions about adding an Iceland stopover to your trip.
Want to make the most out of your trip? Tap into our network of local travel planners—Heroes—who build unique, locally-curated trip plans, designed just for you. Get started.
Icelandair Stopover
Essential Details:
You can take a stopover on any flight between Europe and North America.
You can do it going one or both directions on a roundtrip ticket or purchase a one-way ticket with a stopover.
How to Book:
When you purchase tickets via the Icelandair website you can select Round Trip, One Way, or Icelandair Stopover when you begin your flight search. Choose Icelandair Stopover and you'll be led step by step through the process, which works just like booking any other plane ticket. You can stay in Iceland for up to seven days without any additional fees for your flight between the US and Europe.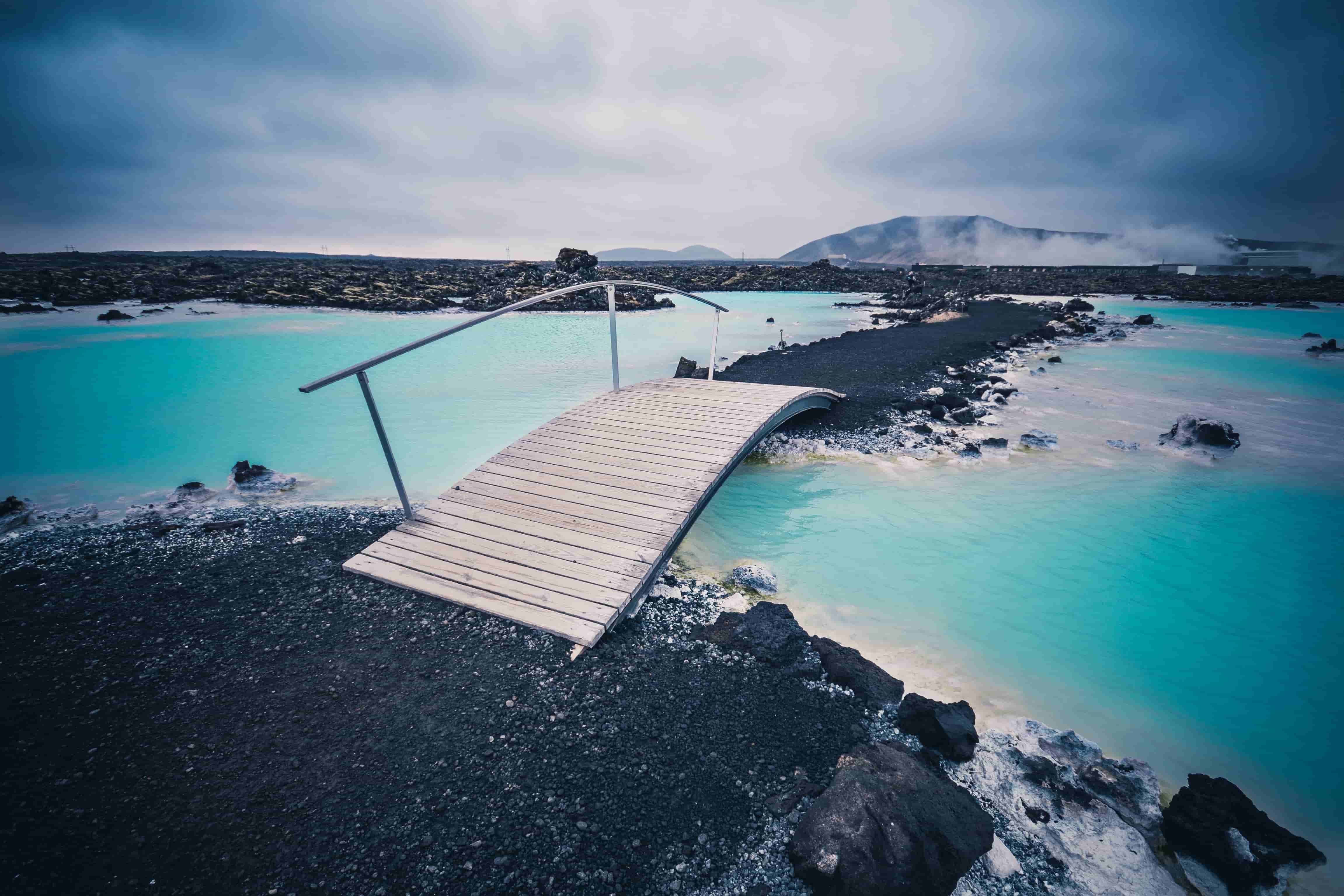 WOW Air Stopover
Essential Details:
You can take a stopover on any roundtrip flight between Europe and North America.
You can choose a stopover for either your outgoing or incoming flight, not both.
You cannot book a stopover with a one-way ticket.
How To Book:
You must choose the stopover when you book your roundtrip plane ticket. When you're searching for your flight, choose the STOPOVER option instead of ROUND TRIP. Then choose your departure city, final destination, and travel dates as normal. Plus, choose whether you want your stopover on your outbound or return flight. You'll be able to choose between one to seven days in Iceland on your stopover. Press SEARCH FLIGHTS and you'll see a list of your available flights so you can confirm dates and prices. Press continue to complete your booking as you would any other plane tickets, and you've successfully booked a long layover in Iceland.
AirWander Stopover
Essential Details:
AirWander is a new way to book stopovers anywhere in the world—not just in Iceland.

You can use AirWander's flight search engine to add cheap stopovers to any trip.

You can seamlessly book flight combinations on multiple airlines, going any direction, with stopovers for any number of days.

You can use AirWander to book one-way, round-trip, multi-city, or world-tour flights.
How to book:
Since AirWander is designed specifically to book cheap flights around stopovers, a stopover option is built into the flight search itself. Select a one-way, round-trip, multi-city, or world-tour flight option when you begin your search. Add your cities and dates of departure/arrival, and AirWander will prompt you to select your stopover locations and duration; you can even add multiple stopovers. Once you search, you'll be presented with different flight combinations and their stopover price differences.
Things to do on Your Iceland Stopover
Whether you're spending seven hours or seven days, our Iceland travel planners can help you find the best things to do in Iceland and help with the logistics, too.
Some things to do on your Iceland stopover:
Have more questions about your stop over in Iceland? Here is a list of local Iceland Travel Experts who can help you or you can message us any questions you have. And before your trip, make sure to check out: