You've made your decision: you're going to jump in a car and spend 7 days in Ireland. Good call! But how are you going to spend a week in Ireland? Where are you going to go? You must have some Irish luck—here, we have the ultimate Irish road trip: 7 days in Ireland, from Dublin, to Cork, to Belfast.
Whether you're visiting Ireland or planning a staycation, work with an Irish local to plan your trip. Our locals in Ireland will plan a safe trip away from the crowds—full of up-to-date info you might not find online. Learn more.
Table of Contents
Day 1: Dublin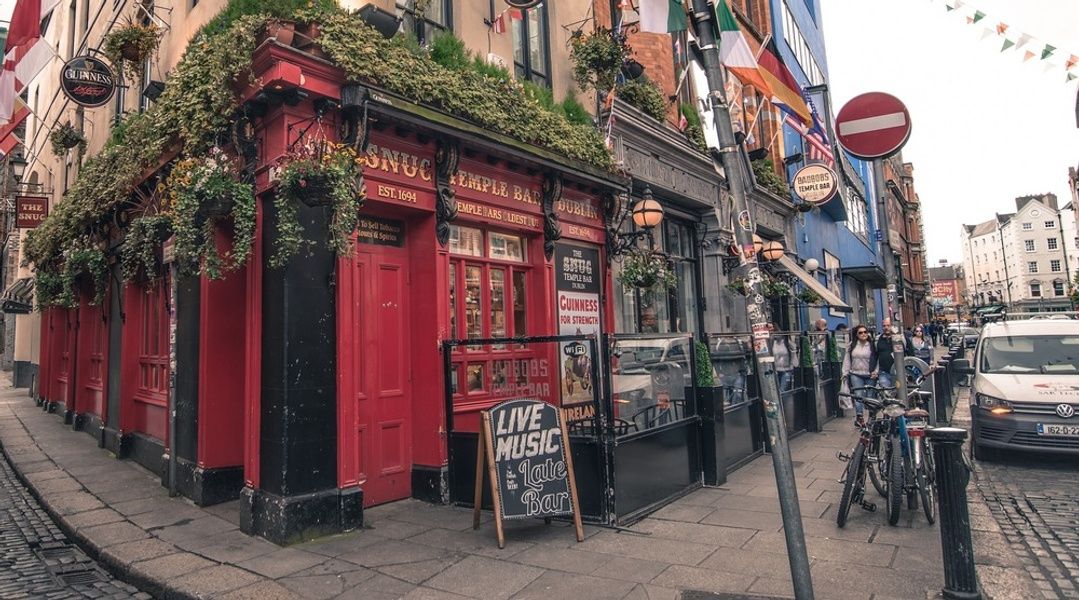 It's a no-brainer to start in Dublin—aside from being one of our favorite cities to visit in Ireland, Dublin has Ireland's biggest airport. (Hello, cheap and direct flights!) Hit the ground running and start the day with a full Irish breakfast.
Once you (and your rental car) are sufficiently fueled up, explore all the amazing things to do in Dublin—whether that means touring a whiskey distillery, exploring Dublin Castle, wandering one of the city's magnificent parks, or jamming to buskers on Grafton Street. Spend the night in Dublin, but don't go too wild in the Temple Bar neighborhood. You're going to hit the road in the morning.
Pro tip: Some of Ireland's best activities are in Dublin, so connect with a Dublin local who can help narrow down a list of Irish must-dos—you've got other places to see!
Day 2: Kilkenny and Cork
You could drive straight from Dublin to Cork (it's about a three-hour trek) but we recommend breaking up the trip with a stop in Kilkenny. You'll find tons of great stuff to do in Kilkenny, but since you're pressed for time we'd recommend prioritizing the grand Kilkenny Castle. (Castles, not your jam? Ask an Irish local about other great activities in town.)
Plan to leave Kilkenny in the afternoon, and head south for Cork. There, enjoy an evening in Ireland's second-largest city. You'll find some great things to do in Cork—spend your evening exploring Cork's top attractions, like Saint Finn Barre's Cathedral (and enjoying some local Corkonian beer). In the morning, grab breakfast at the delightful English Market, before hitting the road to your next destination.
Pro tip: If you want to squeeze in one more town between Dublin and Cork, you could also stop in Waterford after visiting Kilkenny—as Ireland's oldest city, it's full of awesome ancient sights. Isn't exploring timeworn towns one of the best things to do in Ireland?
Day 3: The Ring of Kerry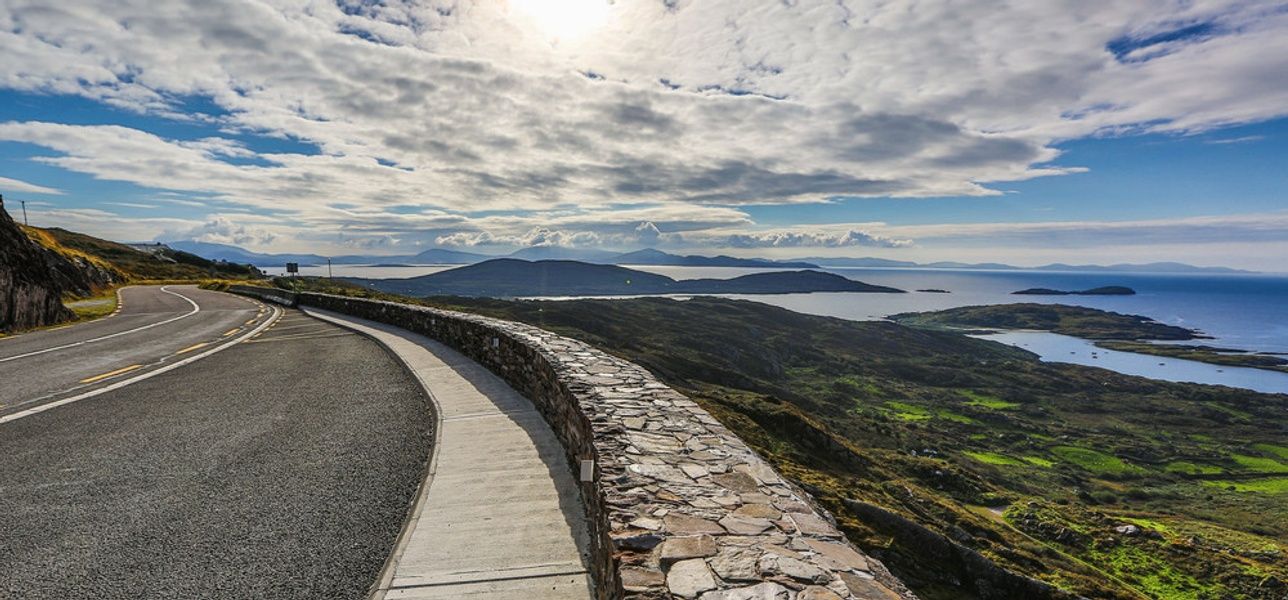 Your main activity on Day 3 is the Ring of Kerry route (which encircles the Iveragh peninsula in County Kerry). The entire route takes 3 or 4 hours—but that's if you don't stop, and you are definitely going to want to stop. The Ring of Kerry is packed with some of the best places to visit in Ireland! From beautiful small towns like Kenmare and Killarney to awesome natural sights like the Skellig Michael, you'll find plenty of interest along the route—not to mention the entire drive is breathtakingly gorgeous.
If you spend the day driving the route, plan to spend the night in Kenmare. One of the best places to stay in Ireland, the color and charm of this small town will energize you for the rest of the trip.
Pro tip: If you're only interested in visiting certain parts of the Ring of Kerry (and not the entire route), you could also spend more time in County Cork visiting some of Ireland's best towns. The county includes beautiful villages like Kinsale and Cobh, and you'll find tons of other great stuff to explore in the south of Ireland.
Day 4: Killarney National Park and Dingle
Wake up early in Kenmare and drive twenty minutes to the gorgeous Killarney National Park, definitely one of the coolest places to see in Ireland. Its 26,000 acres offer plenty of delights—great walking trails, lakes for boating, and even a castle to explore—so ask your Irish trip planner what they'd prioritize seeing.
Then, onto your next destination: Dingle! Since this charming town has a healthy pub-to-people ratio (about one pub to every forty people), be sure to fit in a few pints. Otherwise, top things to do in Dingle include visiting Fungie the Dolphin, exploring the abandoned Blasket Islands, and having some ice cream at Murphy's. Spend the night in Dingle, and enjoy the sound of ocean waves from your hotel or B&B.
Day 5: Western Ireland: Limerick and Galway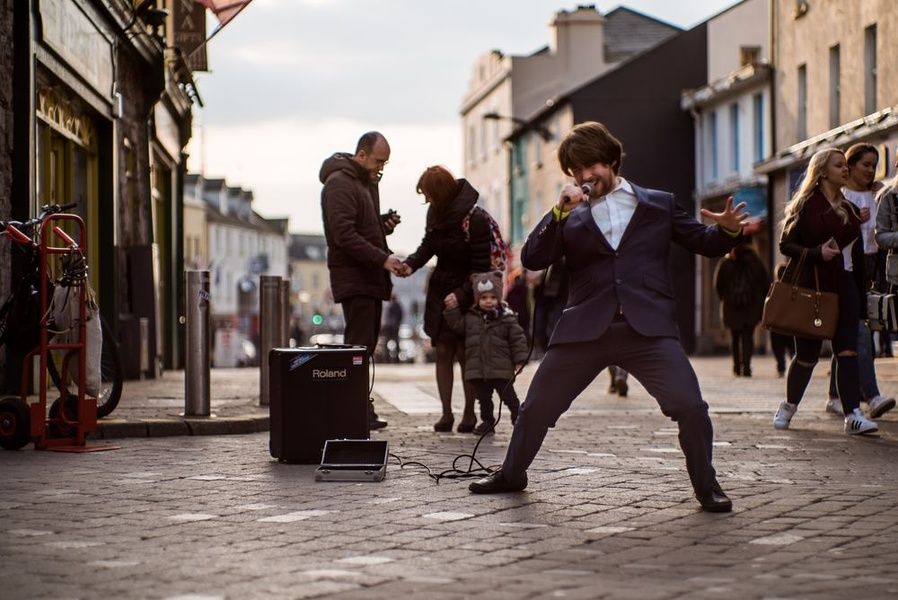 Now it's time to explore all the amazing things to do in the west of Ireland. From Dingle, drive north to Limerick. (It's about two hours, but more if you want to drive along the coast.) You'll find lots to do in Limerick—lovely, lovely Limerick. Get travel tips from a Limerick local for the best itinerary—we suggest exploring King John's Castle and grabbing lunch at the Milk Market, where you'll find tons of great local fare.
Then onto Galway! Galway is home to some of the coolest things to do in Ireland: pubs bursting with Irish music, tons of great festivals like the Galway Film Fleadh, and markets selling Ireland's famous Connemara wool. You won't run out of things to do, but you might want some local help prioritizing activities.
(Listen, we know that hitting both Limerick and Galway is a lot. Both deserve way more time! So we won't hate it if you pick one over the other.)
Pro tip: You'll also find lots of great stuff to do in Shannon, about twenty minutes from Limerick.
Day 6: Northern Ireland: Donegal, Derry, or Belfast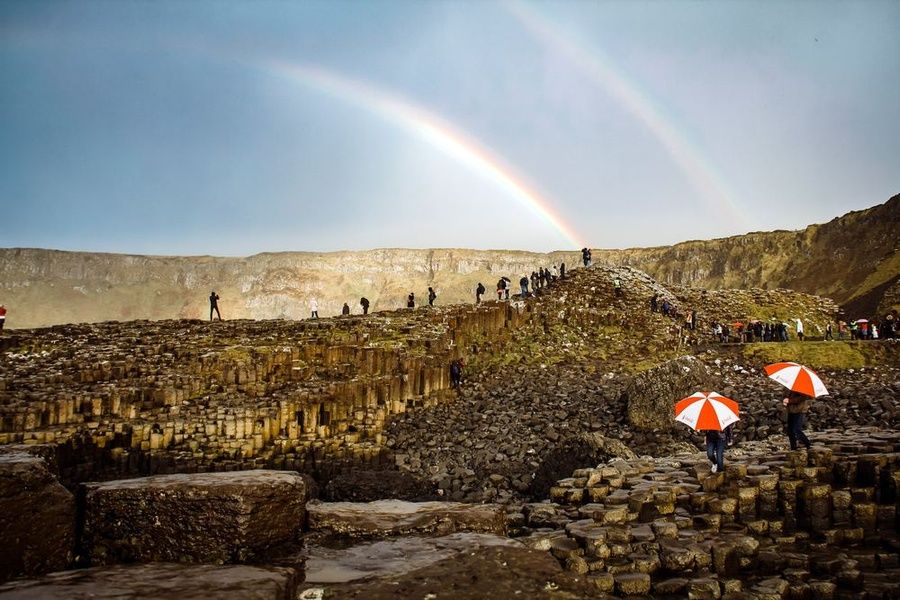 Get up early and head north. Things to do in Northern Ireland vary dramatically—from the Giant's Causeway along the northern coast to all the amazing city stuff to do in Belfast. It's basically impossible to decide without some advice, so connect with an Irish local who can design an itinerary that fits your travel style. No matter if you want to spend your day exploring cities like Derry, or trekking along the gorgeous northern coast, they'll design an itinerary that fits your travel style.
Pro tip: Remember that The Republic of Ireland and Northern Ireland are different countries—Northern Ireland is part of the United Kingdom. You'll use pounds (£), not euros (€) once you cross the border.
Day 7: Carlingford, and back to Dublin
Wake up in Northern Ireland and cross the border back towards Dublin. But your trip isn't over yet! Before zipping back to the Irish capital, spend a good chunk of your day in Carlingford. Something of an open secret among the Irish, this charming northern town was once named the "best place to live in Ireland." In the shadow of the gorgeous Cooley Mountains, filled with medieval architecture, and home to plenty of delicious seafood, you'll find lots of amazing stuff to explore in Carlingford.
Then, it's back to Dublin. Your ultimate Irish road trip is complete!
--
Get the most out of your 7 days in Ireland by connecting with a local to plan your trip. You could keep fumbling through Internet lists, hoping to cobble together a good itinerary...or you could save some time and work with a local who actually knows all the cool spots. Basically, it's like having a best friend in Ireland.