Packed with rustic towns, stunning landscapes, amazing cities, and sweeping cliffs, Ireland is the definition of a travel gem. But if you're wondering where exactly to go when visiting The Emerald Isle, check out this list of 20 incredible places to visit in Ireland.
Whether you're visiting Ireland or planning a staycation, work with an Irish local to plan your trip. Our locals in Ireland will plan a safe trip away from the crowds—full of up-to-date info you might not find online. Learn more.
Table of Contents
#1: Dublin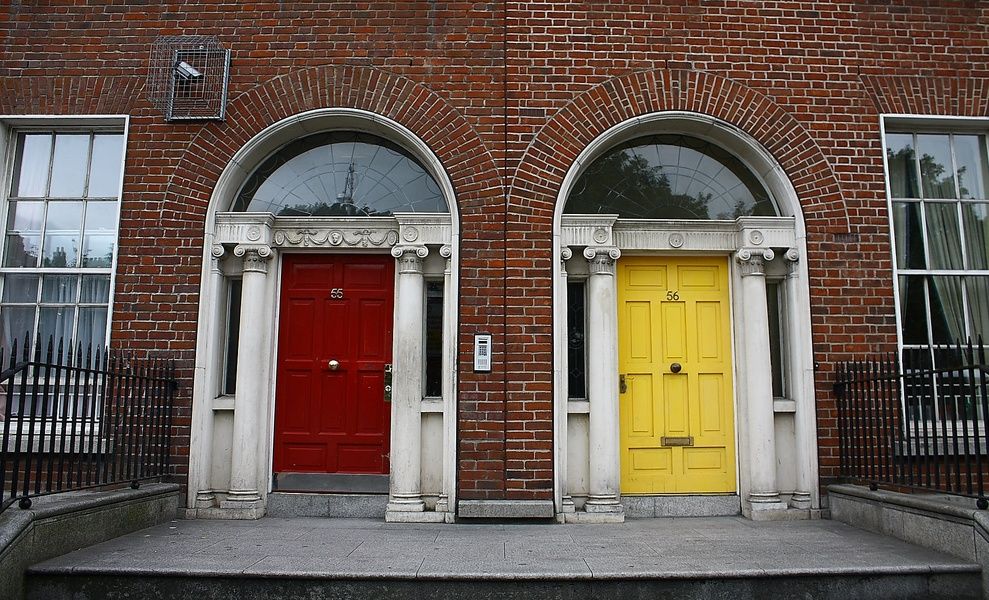 Obviously, there's no better place to start your Ireland adventure than in its devastatingly gorgeous capital. Dublin has it all—the enormous, romantic library at Trinity College, stunning medieval buildings like Dublin Castle and Saint Patrick's Cathedral, and, of course, plenty of rowdy pubs where you can grab a pint of stout or a dram of whiskey. The city delights with pops of color—the vibrant doors of Dublin are world-famous—and make pretty gorgeous Instagram posts.
#2: Blarney Castle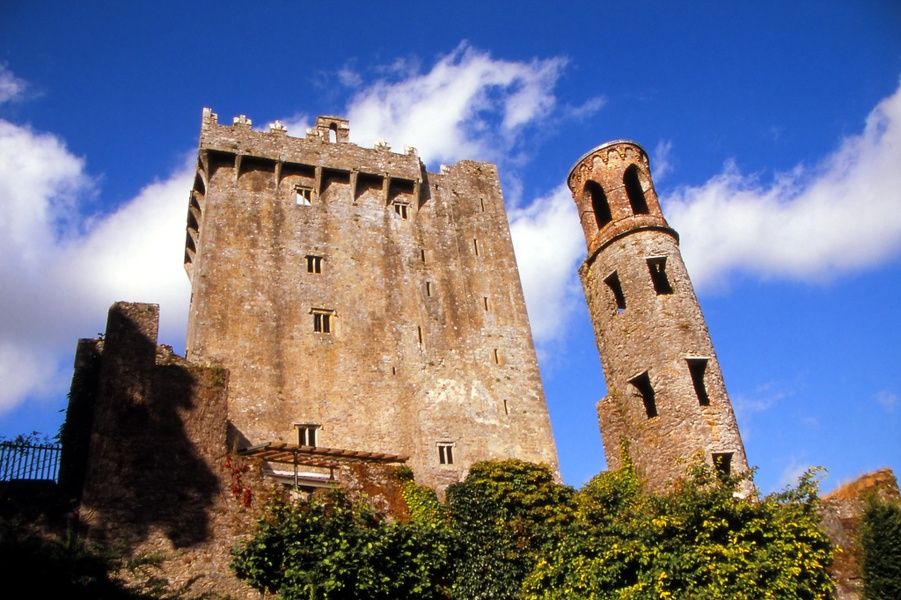 Blarney Castle houses one of Ireland's most famous attractions—the Blarney stone—as well as a fascinating backstory. We all know you're supposed to kiss the Blarney Stone, but why? Apparently, it takes only a kiss for the stone to bestow the gift of eloquence on its visitors.
As for the name, legend has it that Queen Elizabeth I once ordered her men to take Blarney Castle. Her soldiers didn't come upon a formidable defense—rather, they came up against Cormac MacCarthy, King of Munster (not the author) who talked his way out of the pickle. The queen, frustrated by the stalemate, fumed that the entire affair was "Blarney."
#3: Belfast, Northern Ireland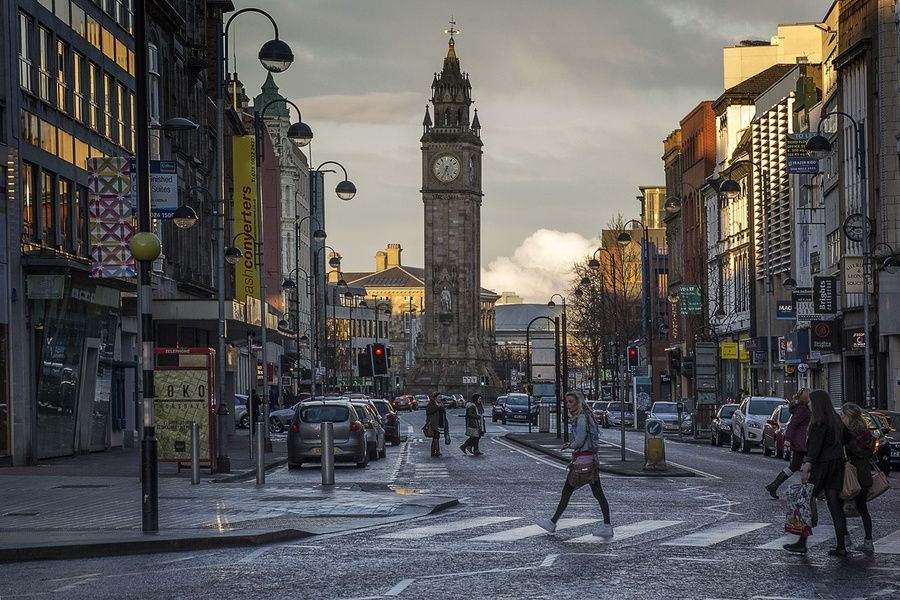 Belfast has undergone an incredible renaissance since the end of the Troubles back in 1998. Lonely Planet even named it the best place to visit in 2018. Visitors are treated to lovely architecture—Belfast City Hall and St. Anne's Cathedral are especially spectacular—as well as a burgeoning restaurant scene that makes every meal an adventure. Overall, tourism is really trending upward in Belfast—which means it's the perfect time to ask a local about their favorite local gems, and which places have become hubs for tourists (avoid!).
Pro tip: Remember that Belfast is the capital of Northern Ireland, which is a part of the United Kingdom—not the Republic of Ireland. This means that you'll need to use pounds (GBP) rather than euros (EUR).
#4: The Giant's Causeway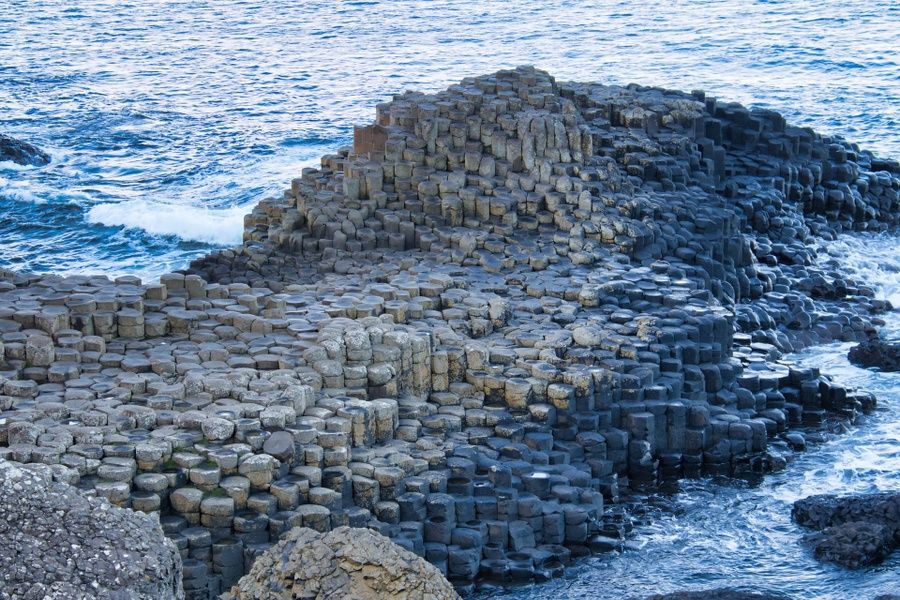 Many places in Ireland seem to tingle with a sense of mysticism—of secrets and legends past—and you'll definitely get this sense of magic at Giant's Causeway. A UNESCO World Heritage Site, the Giant's Causeway is composed of 40,000 uniformly-geometric basalt columns crashing into the sea. The columns are the result of intense volcanic activity some 50 million years ago, but local lore has long spun a different tale—one starring an Irish giant nicknamed Finn McCool, who angrily threw chunks of the coast into the sea in order to reach a Scottish rival.
#5: The Cliffs of Moher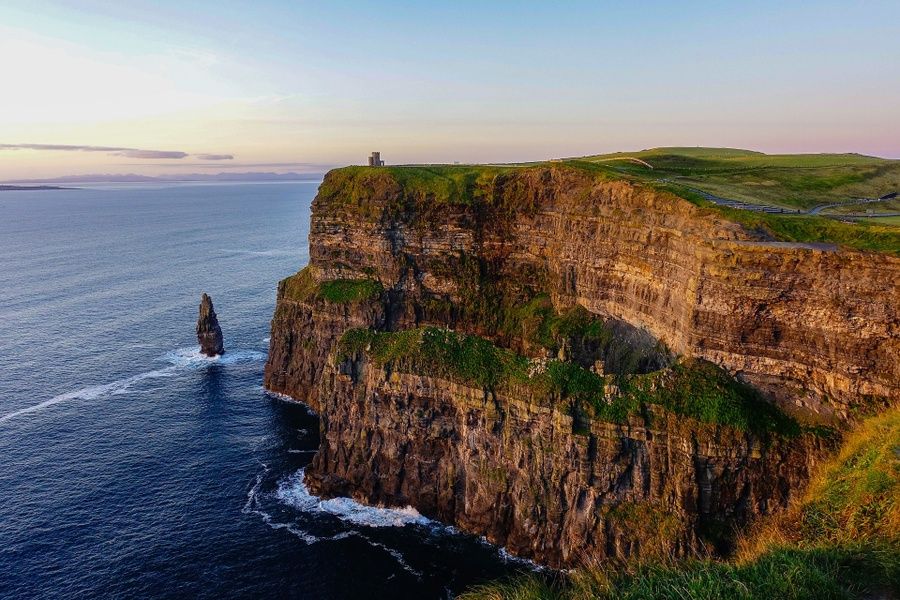 The Cliffs of Moher, located along the coast of County Clare, are practically movie stars in their own right—they've snagged roles in movies like The Princess Bride and Harry Potter. It's no wonder why: the cliffs are movie-star stunning. Stretching for five miles along Ireland's west coast, the dramatic drop, crashing waves, and spectacular views make the Cliffs of Moher a perennial favorite place to visit.
#6: County and City of Cork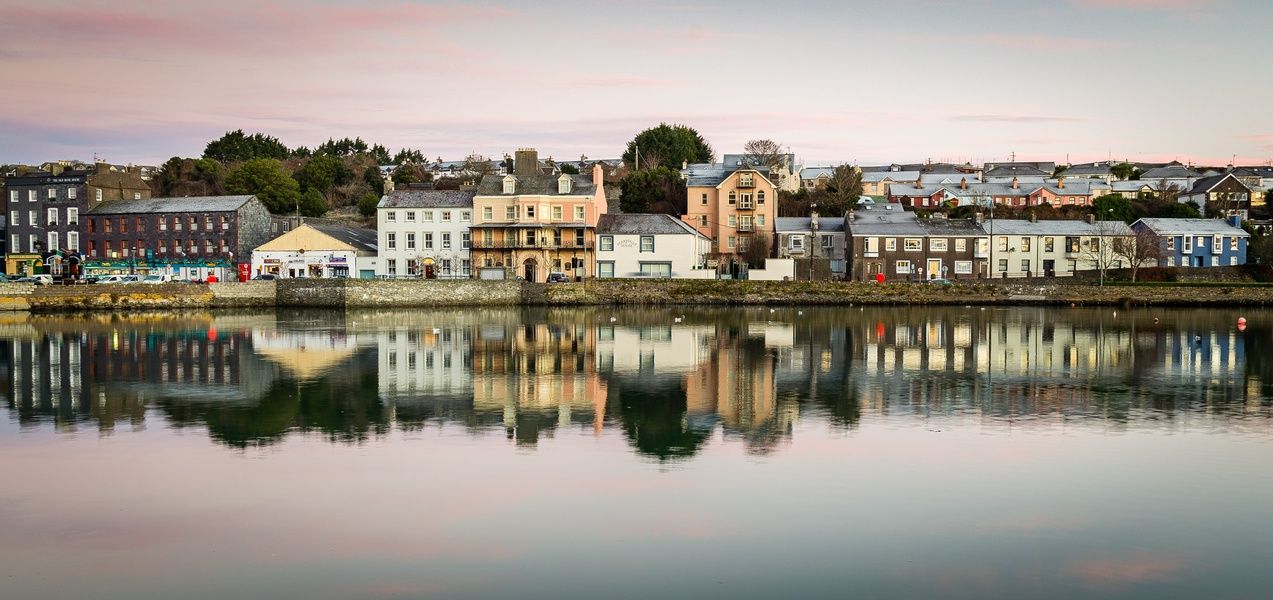 As a college town and the 2nd-largest city in Ireland (but with about 200,000 people, to Dublin's 1 million), Cork provides much of the charm of a large Irish city without the crowds. Visitors can peruse snacks at the English Market, relax in the idyllic Fitzgerald Park, and explore the many ancient churches in town—like the impressive St. Fin Barre's Cathedral. Another perk of visiting Cork: easy access to get to many of Ireland's popular nearby attractions like the Blarney Stone, as well as several prominent castles and national parks.
Pro tip: All of County Cork (which contains the city) is awesome—see what someone who actually lives in Cork has to say about the best things to do and see!
#7: The Aran Islands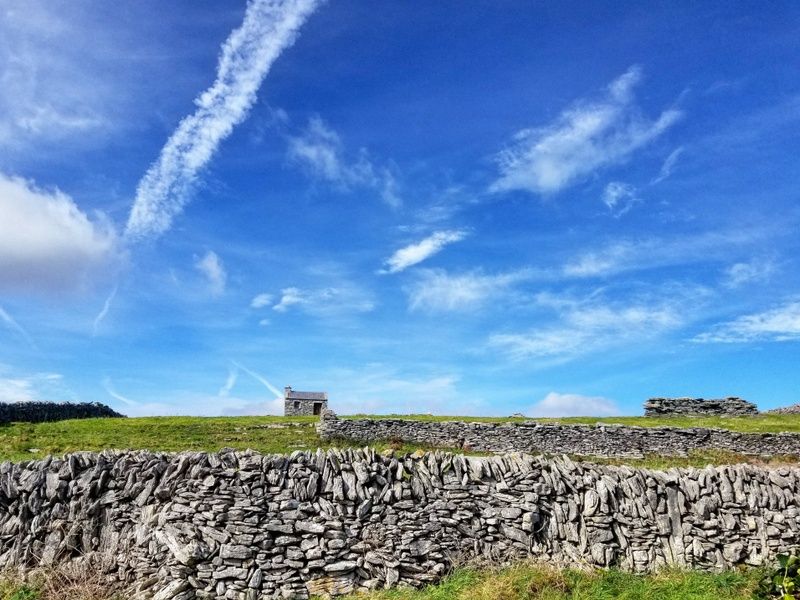 Hop on the ferry from Doolin or Galway and visit the isolated Aran Islands, where you can step off the boat and into the past (the islands didn't even have electricity until 1973)! Throughout the islands you can explore old stone forts and churches—and we mean old, some dating back to the 8th century— take in the view from dramatic seaside cliffs, and check out the famous "Worm Hole", where Red Bull once held a cliff-diving contest.
Pro tip: Biking around the islands is, without a doubt, one of the best things to do in Ireland. Rent a bicycle right where you step off the ferry—or, have a local Irish trip planner take care of the logistics for you.
#8: County Kerry
For some truly dramatic nature, check out County Kerry, in Ireland's southwest coastal region. Here, you can climb Ireland's highest mountain, Carrauntoohil, and explore the small villages along the famous Ring of Kerry route. Star Wars fans, take note—the dramatic Skellig Michael Islands had an important role in the 2015 film The Force Awakens.
Pro tip: County Kerry has some of the coolest sights in Ireland, so definitely get some local insight on which you should check out.
#9: The Dingle Peninsula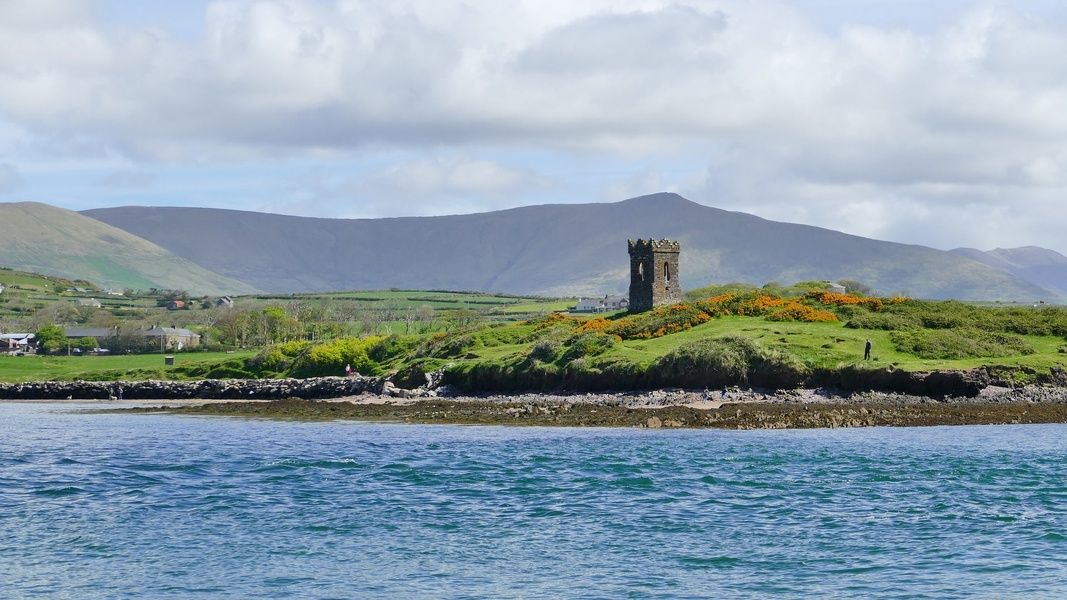 Real talk: it's hard to beat the awesome nature views you'll find along the Dingle Peninsula in County Kerry. Take a stroll along Inch Beach (it actually stretches 190,080 inches or about 3 miles), check out the ancient stone "Beehive Huts", or take a good, long hike up Dingle's Mount Brandon. The town of Dingle is great too—filled with colorful buildings, you'll find some amazing food, awesome pubs, and plenty of friendly locals.
Pro tip: This is an ocean town! Ask a local about where to get the best seafood.
#10: The Rock of Cashel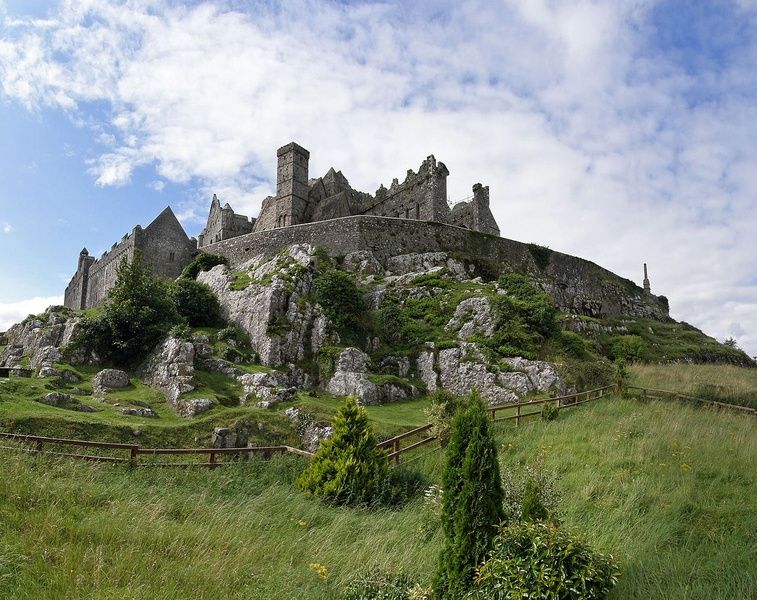 For a dramatic sense of Ireland's rich history, check out the incredibly rad Rock of Cashel. The steep hill ripples with limestone crags, and is the home to a 13-century Gothic cathedral and a 15th-century castle—both impressive symbols of Ireland's fascinating past.
Pro tip: Located about an hour from Limerick and about two from Dublin, the Rock of Cashel makes for a great Irish day trip.
#11: Derry, Northern Ireland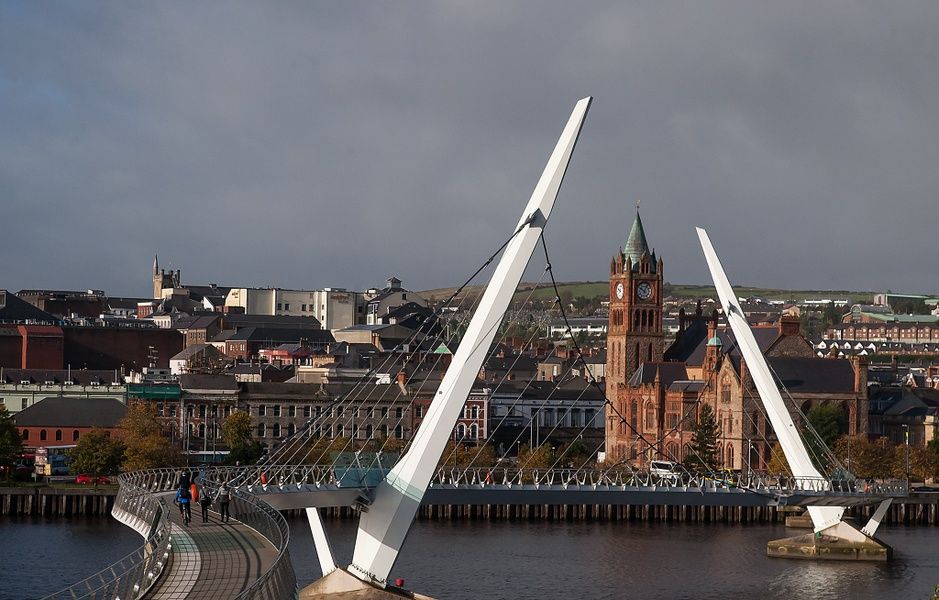 This historic city is full of awesome sites—from the dramatic city walls, to the neo-Gothic Guildhall (where visitors can catch a concert or check out an exhibition), to the Tower Museum, which offers an important guide to Northern Ireland's complicated past.
Like Belfast, Derry has emerged from an era of difficulties into a true renaissance—symbolized poignantly by the Peace Bridge which connects primary Catholic and Protestant communities across the River Foyle.
Pro tip: As is the case in Belfast, you'll need to use pounds (GBP) rather than euros (EUR) here.
#12: The St. James Gate Guinness Factory (Dublin)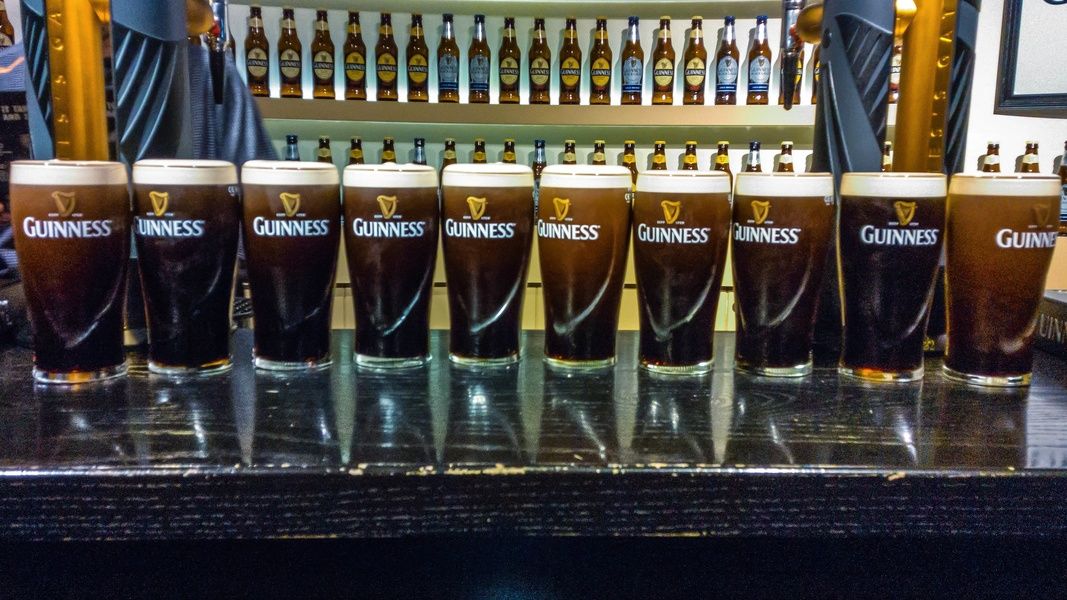 Obviously, one of the best things to do in Ireland is indulge in a glass of Guinness. So why not take a trip to the Guinness Storehouse in Dublin? Located at Guinness' historic St. James Gate brewery (founded in 1759), it's absolutely the best place to sip an authentic pint.
And the Guinness Storehouse doesn't mess around—it's seven stories tall, which visitors can slowly climb as they learn about the 250-year history of Guinness beer. The tour ends with a treat—a free glass of Guinness, and a gorgeous view from the Storehouse's Gravity Bar.
Pro tip: The Guinness Storehouse is an extremely popular attraction in Ireland (duh! Who doesn't like Guinness). But if crowds aren't your thing, see what locals say about the best place in Dublin to grab a pint of this iconic beer.
#13: Malin Head (or Mizen Head)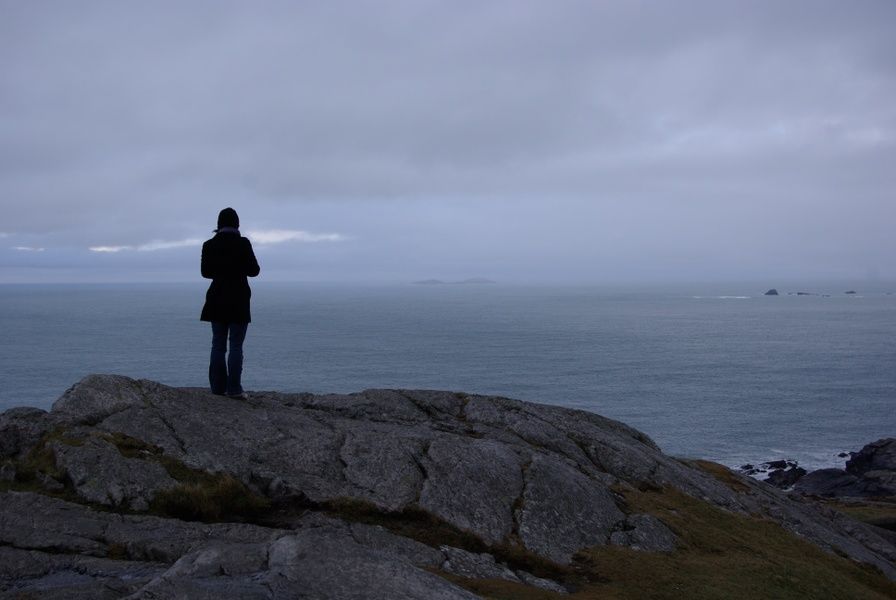 For a truly Irish adventure, take a day trip to Malin Head—the northernmost point in Ireland. Here you'll find another awesome, sweeping cliff and dramatic ocean views. Malin Head has always drawn visitors because of its beauty, but its recent cameo in Star Wars: The Last Jedi (yes, another Star Wars site!) has increased its draw for sci-fi buffs.
Pro tip: If your Irish voyage is in the south, check out one of Ireland's southernmost points: Mizen Head.
#14: Burren National Park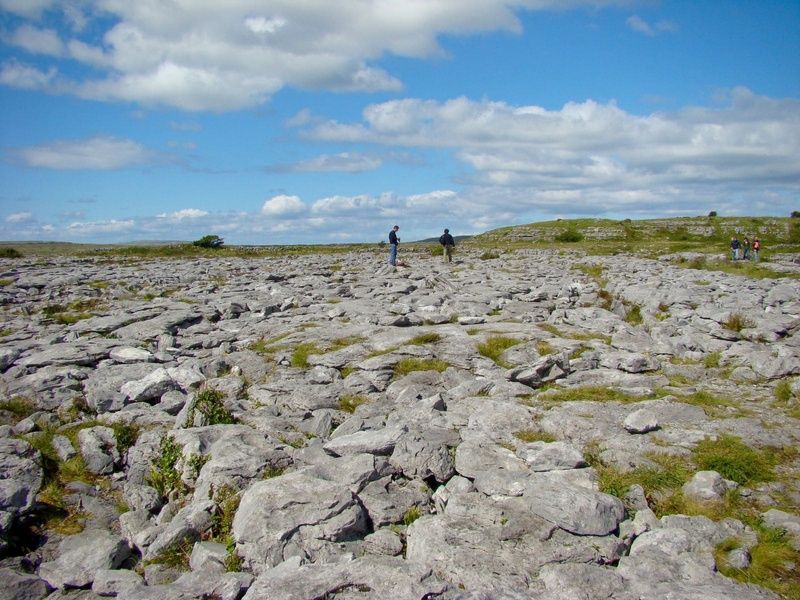 Depending on where you're staying in Ireland, the country boasts six incredible national parks that are worth checking out. One of our faves is Burren National Park. Located in the north of Ireland, it contains spectacular rocky cliffs and rugged landscapes—which some say resembles the surface of the moon.
Pro tip: Killarney National Park, in the south of Ireland, is also pretty spectacular. It's the oldest national park in Ireland and it offers visitors some incredible hikes.
#15: Town of Sligo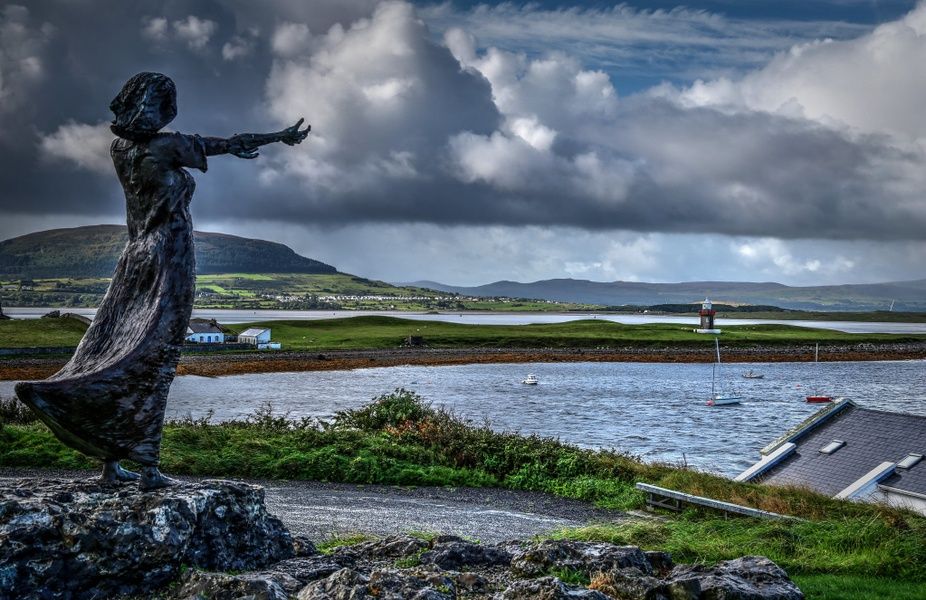 Sligo, in the north of Ireland (but not in Northern Ireland), is so jaw-droppingly gorgeous that it inspired one of the world's best poets: W.B. Yeats. Yeats, who spent his summers in Sligo, called it "The Land of Heart's Desire". Pay respects at Yeats' grave in Drumcliffe, but also explore everything else Sligo has to offer: the ancient Carrowmore Megalithic Cemetery (it contains cairns—stone memorials or landmarks—that are older than Egypt's pyramids); gorgeous walks alongside the Irish coast; and the 13th-century Sligo Abbey.
#16: Limerick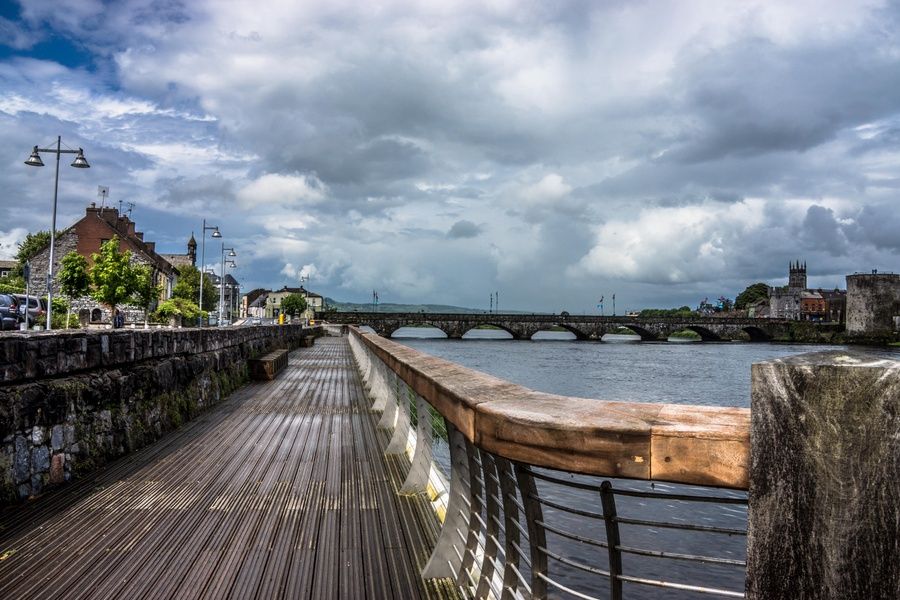 Limerick is one of Ireland's oldest cities, and it shows—in the best way possible, of course! The town is packed with breathtaking medieval castles, churches, and other buildings. The regal Saint John's Castle is so well-preserved you half-expect to see an invading army in the distance; the Hunt Museum offers a delightful hodgepodge of items donated by the antique dealer John Hunt; and the Milk Market is the place to snag locally-produced, fresh food.
Pro tip: Limerick is only about 2 hours from Dublin, which means it's easy to explore if Dublin happens to be your home base.
#17: Doolin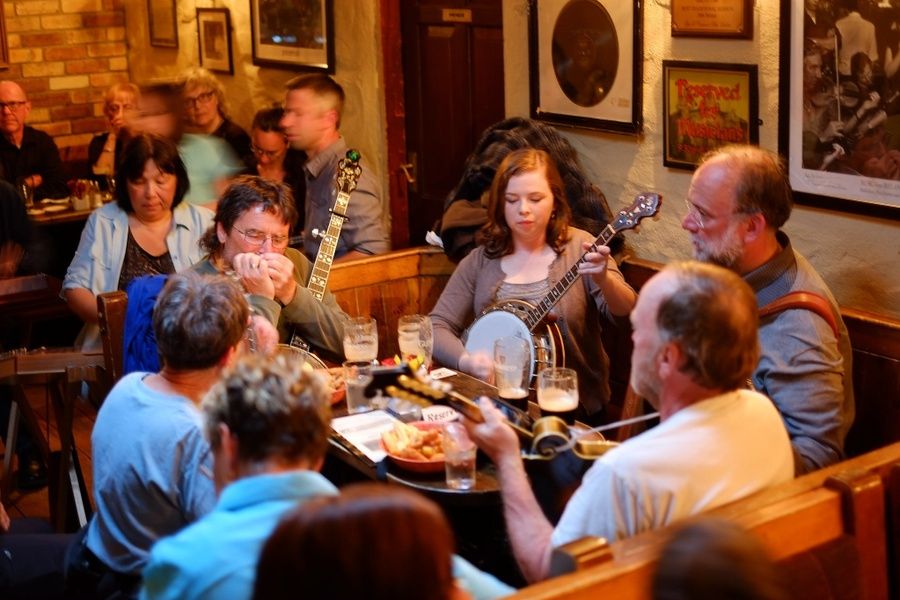 Near the Cliffs of Moher, the city of Doolin offers way more than spectacular nature views (although it certainly offers that). The pubs in Doolin don't only pour great ales—they're home to some of the country's best traditional Irish music. Days spent exploring seaside cliffs and nights spent quaffing beer and jamming to Irish bands? Sounds pretty great to us. Of course, if you want to know where the locals gather, just ask someone who actually lives in Doolin.
#18: The National Gallery of Ireland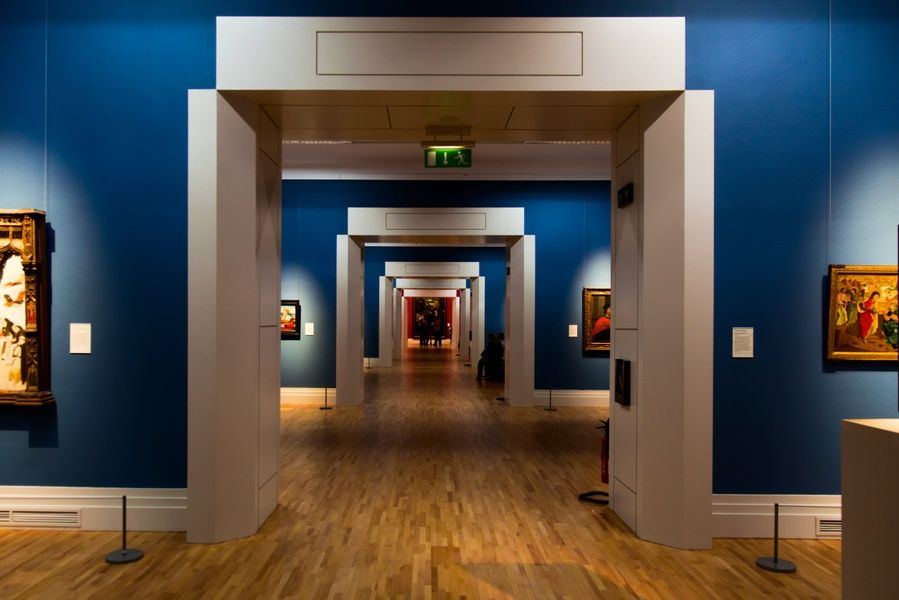 Ireland has great beer and some stunning nature, but it also has some pretty incredible art collections. For the country's best, check out the National Gallery of Ireland in Dublin. Free to visit, the gallery offers an impressive collection of Irish and European art.
Pro tip: Although it's not associated with the museum, be sure to visit the colorful Oscar Wilde statue across the street.
#19: Galway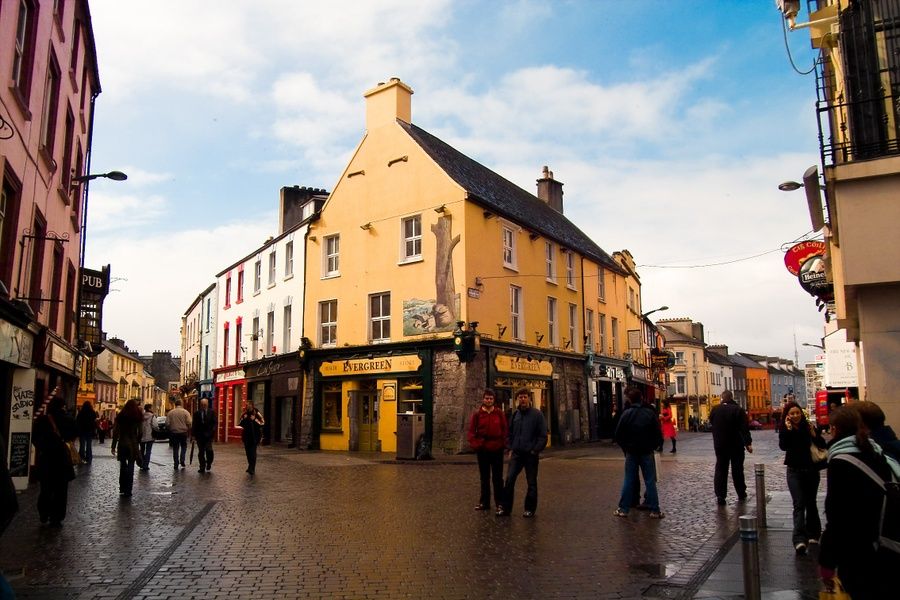 Galway may get less press than Dublin, Belfast, or Cork—but this harbor city is awesome. Visitors are immediately charmed by its cobblestone streets and colorful buildings—not to mention Galway's incredible selection of seafood, craft beers (Yes! Ireland does have more beers than Guinness), and burgeoning coffee scene. Take a stroll to the nearby Dunguaire Castle (from the 16th century: we're in love), explore the Latin Quarter or Eyre Square, and definitely ask a local about where to get Galway's best fish and chips.
#20: The Titanic Museum, Belfast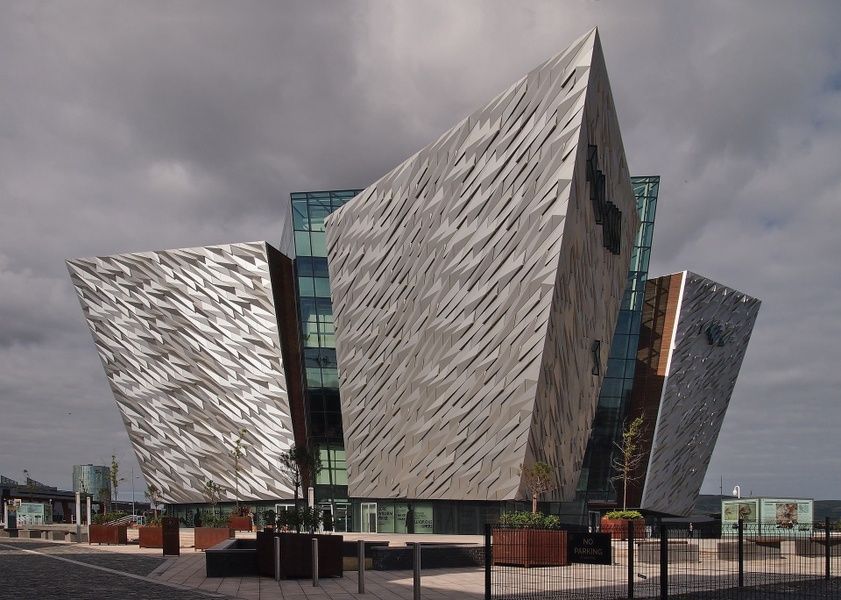 If you spent most of the 1990s watching (and rewatching) Titanic, you'll love this museum in Belfast. The Titanic Museum commemorates the doomed ocean-liner, as the Titanic actually took off from Belfast on April 2nd, 1912 before sinking twelve days later. The museum, which was built to resemble the ill-fated ship, allows visitors to "explore the shipyard, walk the decks, travel the depths of the ocean, and uncover the true legend of Titanic in the city where it all began."
Pro tip: Belfast is actually home to a lot of amazing museums. Check out the Ulster Museum and the Ulster Folk & Transport Museum.
--
With this list of 20 incredible places to visit in Ireland, you're ready to start mapping out your Irish adventure. For a trip that hits ALL of Ireland's sweet spots, have a local design your itinerary. Not only will they design a trip based on your interests, travel style, and budget, but they'll also give specific suggestions—like what to check out on the Ring of Kerry route, and what pubs to avoid in Dublin. Basically, it's like having a best friend in Ireland. Questions? Send us a message!