Few places can enchant like Ireland. You'll find tons of amazing stuff to do throughout the country, but if you're worried about your wallet—well, don't! Locals tell us it's easy to see Ireland without breaking the bank. So, with their help, here are 20 free things to do in Ireland.
Get the most out of your Irish adventure by connecting with a local to plan your trip. They'll create a custom guidebook based on your interests and travel style—which means you'll see Ireland like a local, not a tourist. Learn more.
Table of Contents
#1: Visit the National Museum of Ireland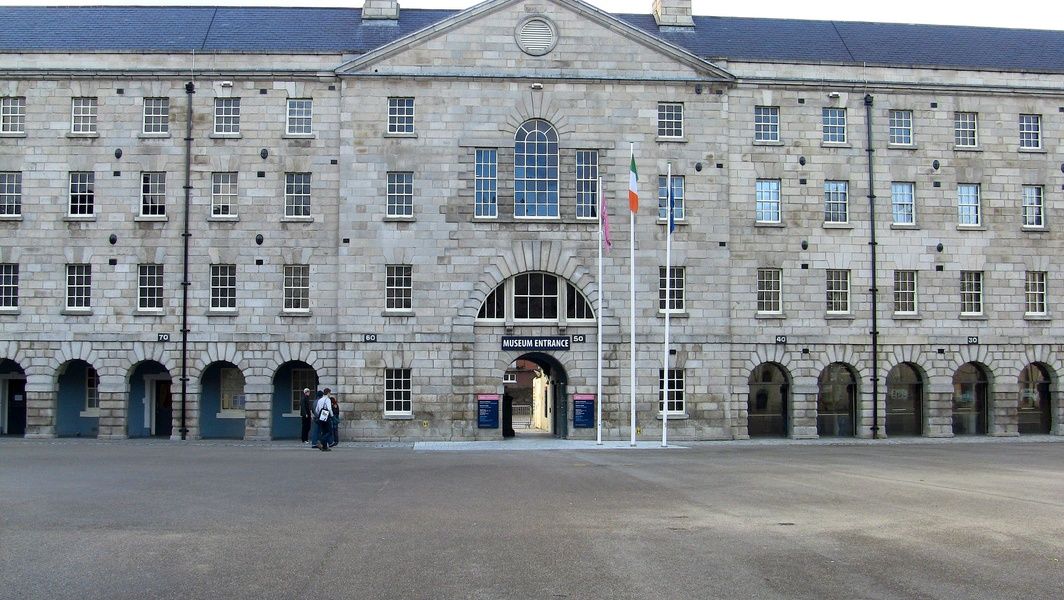 If you're in Dublin, locals recommend that you swing by the National Museum of Ireland. This amazing (and 100% free) museum is actually housed in four different locations scattered across the city. Each one showcases a unique branch of Irish history and culture—which means you'll have plenty to explore.
Since we know there's tons in Dublin to see, we recommend prioritizing the epic Decorative Arts and History museum, in the Old Collins Barracks.
#2: Wander through the Glendalough Valley
Waterfalls, lakes, and the remains of Saint Kevin's 6th-century monastery create a mystical air throughout Glendalough Valley. Nestled in the middle of the Wicklow Mountains (and just an hour and a half outside of Dublin), locals recommend wandering through the tombstones of the monastery's ancient cemetery before heading off on one of the valley's nine hikes.
Local tip: If you're up for a challenge, try the Spinc and Glenealo Valley hike. Your legs will hurt, but your soul will thank you—the views are simply incredible.
#3: Stroll around Village Adare
We're not sure if it's hard to keep thatch roofs in style for eight-hundred-plus years, but Village Adare—one of Ireland's prettiest villages and great thing to do in Limerick—has definitely pulled it off. Free to visit (people live here, after all!), this adorable 13th-century village on the scenic River Maigue is full of friendly locals and rustic charm. Our local trip planners recommend visiting on the weekend so you can enjoy the weekend market. Then, wander through the picturesque streets and try to picture life in Ireland hundreds of years ago.
#4: Experience the wonder of Killarney National Park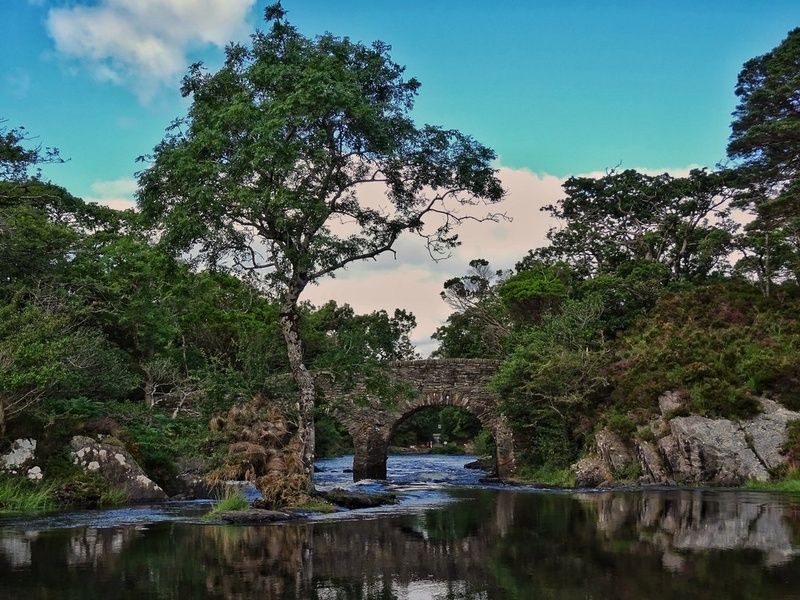 It's up for debate if Ireland is more famous for Guinness or its natural beauty, but Killarney National Park in southwest Ireland keeps the competition close. Locals tell us that a trek through Killarney is one of the most essential things to do in Ireland, so you should definitely work it into your itinerary.
The park is 26,000 stunning acres riddled with gems like Lough Leane, Ross Castle, Torc Waterfall. Killarney is also home to the highest mountain peaks in Ireland, and you'll be hard-pressed to find a better single place in Ireland to cycle, hike, and explore.
When you connect with one of our Irish locals, they'll design a guidebook packed with tips and tricks. If Killarney's on your list, they'll suggest places to check out and how to dress for Ireland's temperamental weather.
#5: Drive the Ring of Kerry
While renting a car and filling it with gas isn't technically free, the Ring of Kerry—Ireland's legendary 111-mile loop around the southwest corner of the country—doesn't come with an admission fee. Hitting the Ring of Kerry a great addition to an amazing 7 days in Ireland. The route cruises along the Atlantic Ocean past jagged mountains, colossal coastlines, and scenic villages that will take your breath away.
Grab some wheels and enjoy the freedom of riding around at your own pace without anyone telling you where to go and when to be there. Our local trip planners have tons of suggestions for free gems along the route, like Staigue Fort and Ballinskelligs Castle.
Local tip: If you aren't renting a car, you can also find bus tours around the Ring of Kerry.
#6: Scale the Hill of Tara
The magic of Irish mythology still lingers at the Hill of Tara, an ancient hill believed to be the site where Irish kings were inaugurated (by drinking ale and symbolically marrying a goddess—how romantic!). Climbing the hill today won't make you royalty, but it's free, a fun thing to do in Ireland, and offers a stunning view of the surrounding countryside. Locals suggest checking out the Stone of Destiny, first—a giant stone column planted at the hill's peak—and then venturing to the other sites like the Mound of Hostages and the Standing Stones in Tara's churchyard.
#7: Listen to the roar of Glenoe Waterfall
There's something so serene about discovering a mighty waterfall tucked into a forest glade. Ireland is a great place for *chasing waterfalls*, and most of them are free! Locals confirm that visiting Glenoe Waterfall in County Antrim is truly an amazing thing to do in Ireland.
Although the waterfall is easy to access (you'll find parking nearby) it's seldom crowded. Pack a lunch and stay for a while to soak up the calm of the falls. If you're lucky enough to catch a warm day in Ireland, you could even go for a quick swim.
#8: Move to the beat of Galway Street Buskers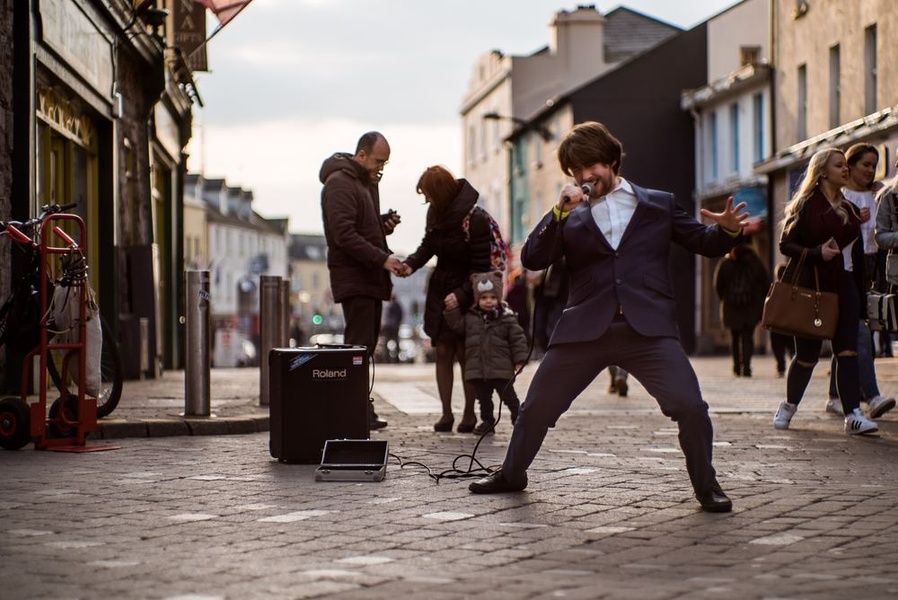 *We* think visiting Galway is one of the best things to do in Ireland (hands down!) and locals tell us that it's easy to enjoy Galway on a budget. One great way to get a sense of the city for free? Meander down the Quay Street area. There, you'll find Galway's die-hard street musicians giving it their all—whether they're seasoned locals rockin' to some traditional Irish music (known as "trad") or a traveling vocalist swinging through town. Enjoying live music is a cool thing to do in Galway—and it'll only cost a few euros if you want to show your support.
#9: Check out the legendary Game of Thrones sights
The hit HBO series Game of Thrones took the world by storm, and tons of scenes from the show were filmed in Ireland. You can get into many of the locations for free, but the following are some of the best to squeeze into your itinerary:
#10: Browse the delights of the Chester Beatty Library
If literature is your love language, you have to see the Chester Beatty Library. Tucked away in one of Dublin Castle's clock towers, the Chester Beatty Library is not only a beautiful library, it's one of the best museums in Europe. Full of items collected by Sir Alfred Chester Beatty—an American businessman who loved exploring different cultures—you'll find incredible objects like Buddhist manuscripts and Biblical papyri (scrolls made from papyrus plants).
Our local trip planners recommend taking an hour to wander through before you head off to your next destination. But since the museum is free, it's easy to return to check it out twice during the same trip.
#11: Search the skies for the Northern Lights
Witness a stunning solar phenomenon by getting up to the far northern reaches of Ireland and searching the cosmos for the Northern Lights. The incredible light display comes from the collision of electrically charged particles entering the atmosphere near the poles. Expect to see some gorgeous shades of pink and green!
Ireland is positioned perfectly for you to see the Northern Lights on the horizon—so leave the light pollution behind and head to Ireland's far northern points like Malin Head and Fanad Head.
#12: Fall deeply in love with lavender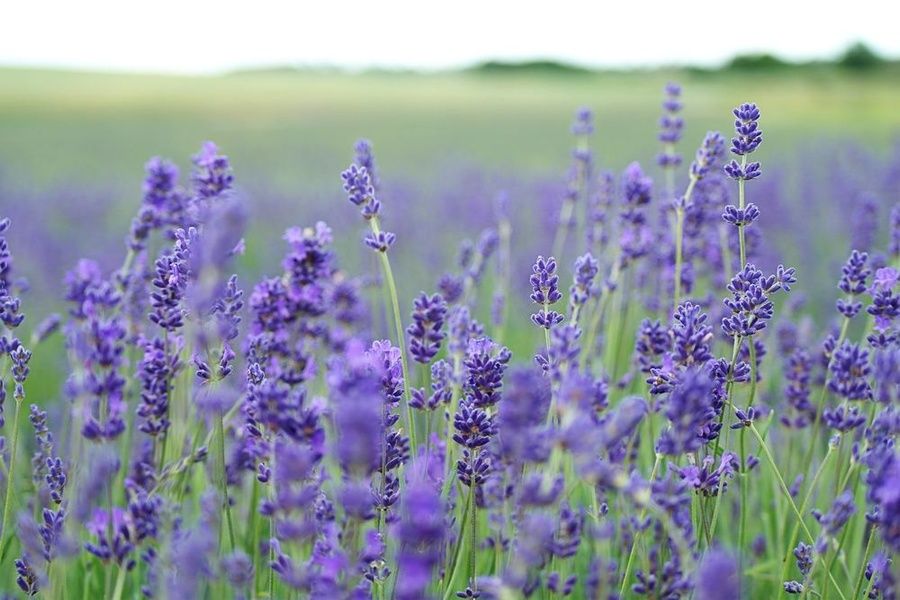 Visiting the Wexford Lavender Farm in County Wexford is probably one of the most fragrant things to do in Ireland. Free to visit, this organic lavender farm offers woodland walks, hayrides, and a chance to learn about lavender. (You're going to smell so good for the rest of the day.) Locals tell us you shouldn't leave without stopping for coffee and cake at the on-site cafe.
#13: Trace the steps of Saint Patrick
Mystery and legend shroud the legacy of Saint Patrick, the patron saint of Ireland. You'll find tons of opportunities to follow in his footsteps all over the country—many for free!
The National Museum of Ireland in Dublin hosts the

Bell of Saint Patrick

, as well as statues and murals in his honor.

The Hill of Slane

, north of Dublin, is where Saint Patrick threw down with a barbarian king.

Croagh Patrick

, perhaps one of the most iconic places associated with the saint, is an ancient mountain where legends say Patrick went to fast for 40 days and battle demons. For a unique experience,

our local trip planners

suggest visiting Croagh Patrick the last Sunday of July to climb it with other pilgrims.
#14: Trek the Majestic Mourne Mountains
Camping at the majestic Mourne Mountains is one of the coolest things to do in Northern Ireland. Their beauty left quite an impression on the renowned writer CS Lewis—the Mourne Mountains inspired the landscapes he wrote about in The Chronicles of Narnia.
You can experience their splendor first hand, and for free, by venturing up to County Down in Northern Ireland. Push yourself on challenging peak climbs, relax by crystalline lakes, and track down the Mourne Wall.
#15: Go surfing in Bundoran
Surfing is for California and Ireland. Bundoran is Ireland's surf capital and is considered one of the 20 best surf towns by National Geographic. Bundoran's claim to fame is The Peak, a patch of coast to the west of Donegal Bay that provides surf conditions year-round.
Surfing Bundoran is one of the many amazing things to do in Donegal, so bring your board and join other surfers flocking to Bundoran from around the globe to surf The Peak. Don't have a board? Grab some lessons (not free), or kick back on the beach and cheer on the other surfers braving the frigid waters (very free).
#16: Catch a local hurling game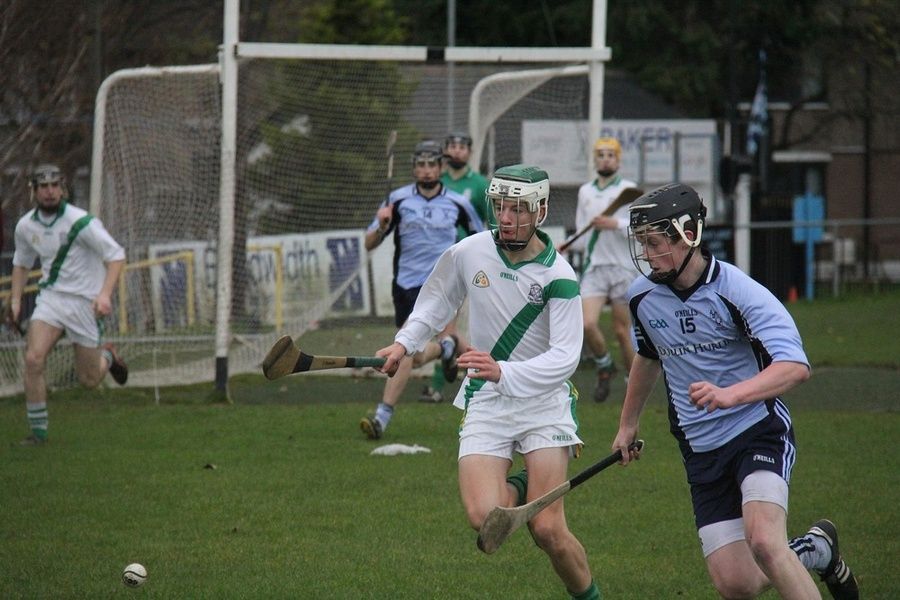 The Irish cherish their Gaelic heritage—and hurling (otherwise known as Gaelic Hockey) is a huge point of Irish pride. Hurling is a fusion of hockey, baseball, and lacrosse all packed into one thrilling game. Professional games can come with a high price tag, so locals suggest catching a hometown game for free. In your custom guidebook, they'll explain the rules and find a game nearby. As for our advice? Even if you have no idea what's going on, scream loud and have a blast.
#17: Wander the grounds of Trinity College
With a magical beauty straight out of a Harry Potter film, Trinity College is one of the most iconic universities in the world—not to mention among the most delightful things to do in Dublin. While most people usually pay for a tour of the campus and a chance to see the Book of Kells, admission onto the grounds is 100% free.
You can escape the chaos and bustle of College Green and the shopping centers around campus while you explore the grounds. Admire the Campanile (Trinity College's iconic bell tower) and wander in the midst of the history of the Front Square—few colleges come close to the historic presence felt at Trinity College, why not experience it for yourself?
#18: Take in Irish history at the Ulster Museum Belfast
Among the top things to do in Belfast, the Ulster Museum is great for history buffs, art enthusiasts, and those interested in the history of Northern Ireland. Best of all, it's free! The museum has an excellent collection, stretching from the dinosaurs to the Troubles. Give yourself at least a couple of hours to really get the best out of the museum, but even then you'll probably have barely scratched the surface—the Ulster Museum has over a million objects.
Local tip: After you've explored the museum, be sure to check out one of Belfast's stellar pubs. The Crown Liquor Saloon gets consistently high ratings from tourists, but see what locals say about their favorite spots.
#19: Explore the Aran Islands
Just off the western coast of Galway, the Aran Islands feel like a land time forgotten. The local inhabitants still speak the ancient Gaelic language (as well as English), and the archaic landscape of epic cliffs and subtle hills attracts travelers from around the world.
You can grab a ferry to the islands from Doolin or Rossaveal, and while the ferry to the islands costs money, the island themselves are full of free adventures. You can cycle, hike, and explore ancient monuments dating back to pre-Christian times. Also, make sure to swing by the Worm Hole—a stunning geological formation that resembles a drain in the middle of a rock shelf.
#20: Track down the ruins of Dunamase Castle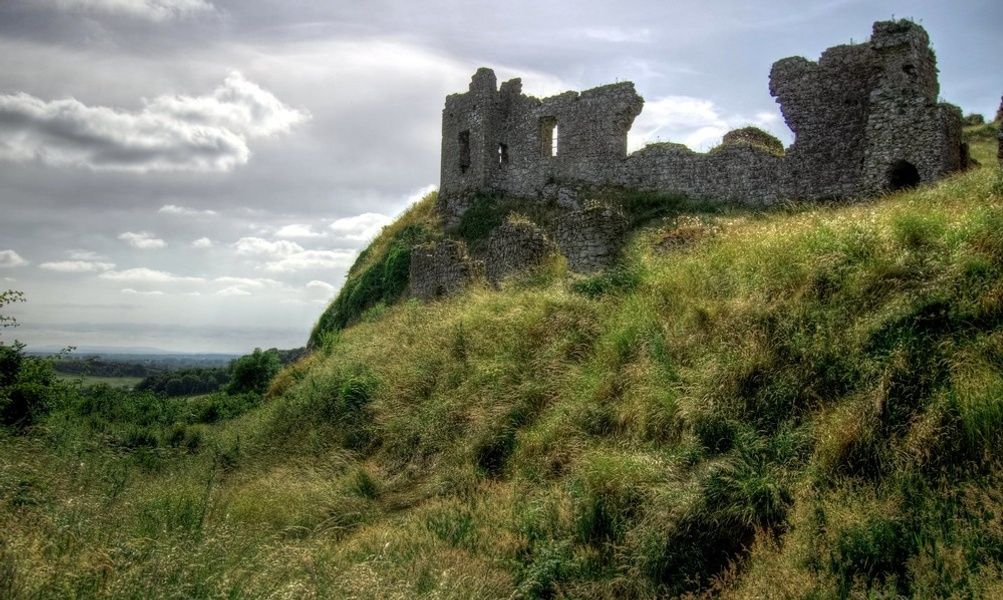 Ireland is full of amazing castles. Most of them charge an entrance fee, but if you've got a castle itch to scratch and are stretched for cash, swing by the Rock of Dunamase. You can wander around the ruins of this 12th-century castle located in south of Dublin in County Laois for free. Even in ruins, the castle looks incredibly majestic as it lords over the surrounding countryside. If you make the trip, make sure to download the free audio guide from the County Laois City Council website so you have an idea of what you're looking at.
Pro tip: Want more castles on your Ireland adventure? Reach out to an Irish local for recommendations on the absolute must-see castles before you go!
--
These free things to do in Ireland are pretty great, but for a priceless experience connect with a local. They'll design a custom guidebook based on your travel style and interests—which means you'll see a side of Ireland that most tourists miss.