Dublin is fun. Like, super fun. But there's so much stuff to do that it can be hard to narrow it down. That's where we come in! From learning about leprechauns to rummaging through the Guinness Storehouse to tapping your toes to Irish live Irish music, here are 12 of the most fun things to do in Dublin.
To go beyond the guidebook in Dublin connect with an Irish local to plan your trip. They'll introduce you to the *real* Ireland—which is way more fun than *random Internet lists* you find on Google. Learn more.
Table of Contents
#1: Take a whiskey-tasting tour
Whiskey! Ireland is loved around the world for it, so why not appreciate uisce beatha properly? Although touring Jameson's Distillery is among the most popular things to do in Dublin, try a taste at the new kid on the block—Teeling Whiskey Distillery. Take a tour of Dublin's first new distillery in 125 years to find out how their delicious whiskey is made, ending with a wee dram of the good stuff.
Pro tip: Although spirits in Ireland usually revolve around whiskey, visitors to Clonakilty should definitely indulge in Irish gin. A tour of the Clonakilty Distillery is definitely one of the most fun things to do in Cork.
#2: See the wee people at the National Leprechaun Museum
The National Leprechaun Museum in Dublin is the first and only exhibition of its kind. We're not just talking about the Lucky Charms mascot here. The museum features exhibits on all types of leprechaun folklore and mythology, bringing to life the long history of the faeries and other Irish legends. This fun family-friendly excursion is one of the coolest things to do in Ireland.
Pro tip: Another fun museum to explore is the fabulous Titanic Belfast Museum. A visit to the museum is one of the best things to do in Belfast (and that's saying something!).
#3: Spend the morning exploring Phoenix Park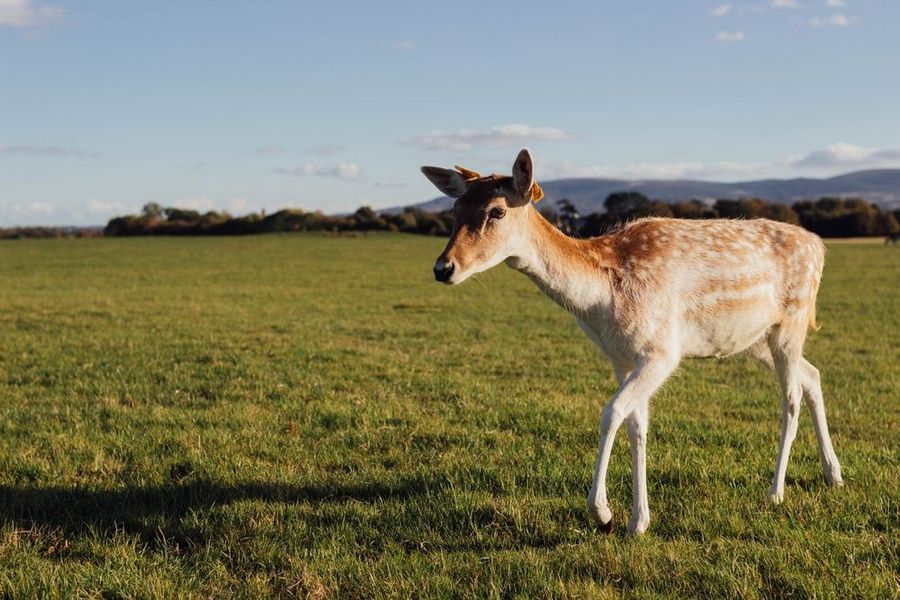 What's more fun than discovering adorable deer and exploring every nook and cranny of the immense Phoenix Park—not much! Visiting the park is one of the best things to do in Ireland and a must while in Dublin. Phoenix Park is home to a couple of notable dwellings: Áras an Uachtaráin, the official home of Ireland's President, as well as the American ambassador's residence.
Pro tip: See what other fun things you can do in Dublin and beyond by checking out these cool itineraries for spending a week in Ireland.
#4: Have a pint at the Guinness Storehouse
For a fantastically fun beer-tasting experience, make sure to head to the Guinness Storehouse in Dublin. The seven-story fermentation cask is surrounded by a glass atrium that takes the form of a giant pint of Guinness. After learning all there is to know about brewing the world-famous pint, have one yourself at the Gravity Bar while gazing out at a panoramic view of Dublin. If you're looking for more places to enjoy Guinness in Dublin, just ask a Dublin local about their favorite pubs in town.
Pro tip: Want to try an Irish beer that's not a Guinness? Consider the Smithwick Experience tour. It's one of the coolest things to do in Kilkenny.
#5: See the wildlife at the Dublin Zoo
One of the most fun stops in Dublin (especially if you have kids) is the Dublin Zoo. The young and young at heart will have a great time getting to know the animals from around the world who called Dublin home. The zoo is one of the most fun places to see in Ireland and home to an incredible variety of animals that are native to Ireland, like the Galway sheep—it has no horns!
Pro tip: Spotting wildlife (real or legendary) is one of the best things to do in Donegal as well. There's a rumor of a Loch Ness-like monster that lives in Lough Eske. Since locals have claimed to have caught a glimpse of this mysterious creature, maybe you'll be the next...
#6: Explore EPIC, the Irish Emigration Museum
Don't just visit Ireland, understand it! Visit EPIC, the Irish Emigration Museum, and one of Ireland's most engaging tourist attractions. You'll have fun learning why Irishness is so celebrated through an interactive journey about how a small island nation like Ireland has made a big impact on the entire planet. EPIC is so, well, epic, that it was named Europe's Leading Tourist Attraction in 2019.
Pro tip: Exploring the museums of Ireland is so much fun and Galway has tons of them! Visiting the Galway City Museum and Katie's Cottage Museum and Arts Centre are among the best things to do in Galway.
#7: Jam to some live Irish music
Irish pubs are famous for music and dancing (oh, and ale!). To experience the fun of an Irish folk music jam session (aka trad session), check out one of Dublin's many pubs. Don't know which one to hit? Ask a Dublin local who loves music like you do where to catch the best trad sessions in town. They're all fantastic, but a local will absolutely know best.
Pro tip: Interested in Irish folk music? Head to Doolin, on the west coast of Ireland. Doolin is one of the best cities to visit in Ireland for its music scene alone (though there are tons of things to do in the west of Ireland that aren't music-related as well).
#8: Shop around on Grafton Street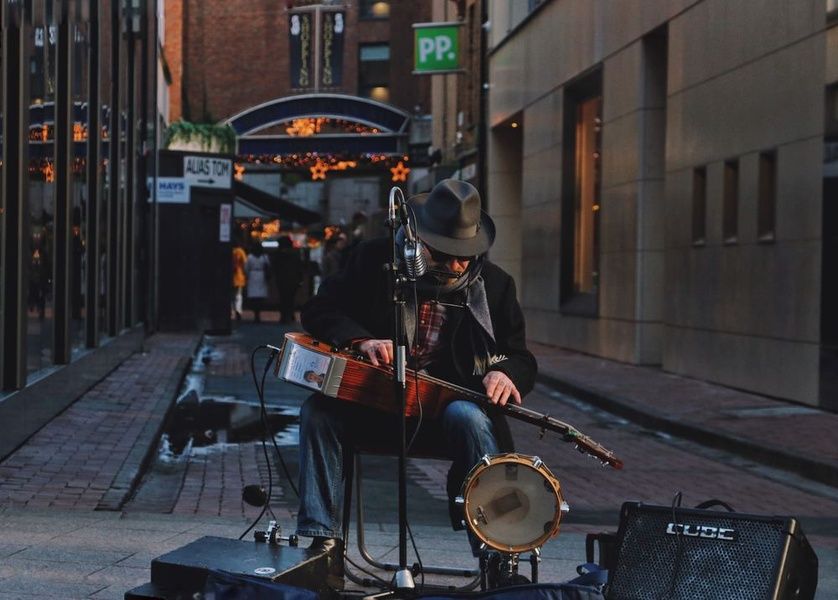 Grafton Street is known for two things—shopping and busking. Running through the heart of Dublin, Grafton Street is home to some of the stylish shops and hippest pubs in the city. It's also where musicians like to set up and play throughout the day—everything from traditional Irish music to rock and pop—providing the perfect soundtrack to your Irish trip. So shop around! The next big thing might be setting up their guitar on the sidewalk nearby.
Pro tip: Although Grafton Street can get pretty touristy, exploring this iconic stretch is one of the most fun things to do in Ireland. To avoid tourist traps, ask an Irish local which stores to explore first.
#9: Learn to play sports the Irish way
Another unbelievably fun way to experience authentic Irish culture and heritage in Dublin is to take part in Experience Gaelic Games. Here you'll get the chance to get off-the-beaten-path in Ireland and learn how to play some of Ireland's most famous sporting games like hurling or Gaelic Football (a combination of soccer, rugby, and basketball rolled into one).
Pro tip: If you love sports, especially water-related activities, check out a couple of the most fun things to do in Dingle—sea kayaking and surfing. Just ask your local trip planner to add these activities to your itinerary.
#10: Stroll across Ha'Penny Bridge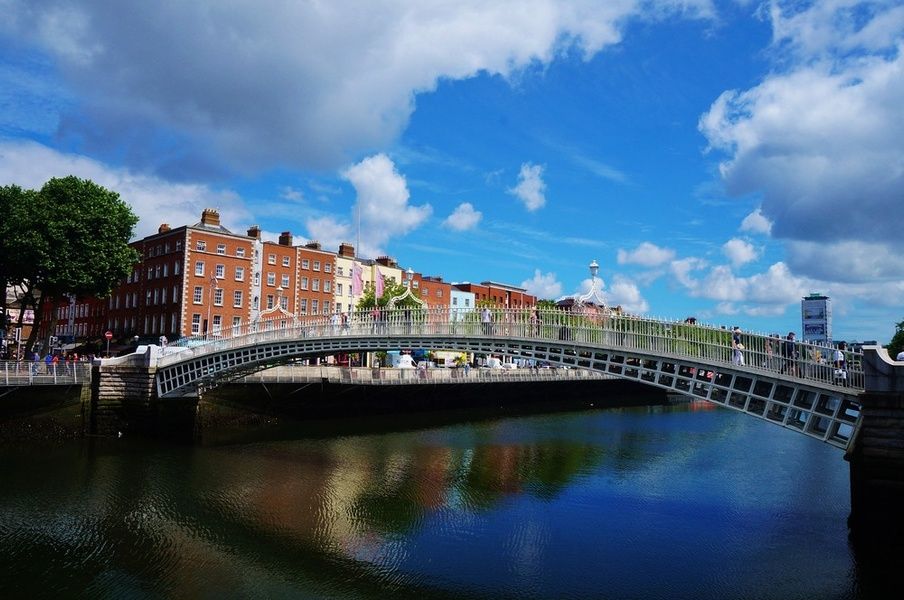 Every visitor to Dublin should walk across the Ha'Penny Bridge at least once. It's beautiful, iconic, and strolling back and forth is one of the top things to do in Ireland. This historic bridge over the River Liffey was built back in 1816 to replace the many ferries that shuttled people back and forth. It was named for the "half-penny" toll that was required to cross it. Today, it's a simply beautiful spot in Dublin—and a pretty perfect place to take that sunset Instagram shot.
Pro tip: Escape the urban cityscape of Dublin for a day trip to the beautiful countryside of County Wicklow where you can stroll through the rugged landscape of Glendalough Valley and explore the ruins of an ancient monastic city—a must-do in Ireland for history buffs.
#11: Learn about local lore in the Little Museum
The Little Museum of Dublin is a quirky and fun place to stop while in Dublin. Its exhibits range from the historic to the triumphant, including the Easter Rising and John F. Kennedy's 1963 tour of the city. The museum is basically like a love letter to Dublin—with wall-to-ceiling memorabilia packing every room. Spend a few hours learning a thing or two about historical events of Dublin and definitely check out the room dedicated to Irish rock legend Bono.
Pro tip: Love Irish history? Taking a day trip south to explore Waterford, Ireland's oldest city, is one of the things to do in southern Ireland.
#12: Chow down on Guinness Beef Stew at the Church
Chances are you'll see Guinness Beef Stew on menus across Dublin, but on a cold winter's night, the best spot to enjoy it is at The Church—an awesome restaurant in the heart of the city that was once (you guessed it) a church. In fact, the founder of the famous potent potable (er, that is, Guinness), Arthur Guinness, was married here in 1761. Today, eating a glam dinner at the Church is a fun combo of Dublin history and cuisine.
Fun fact: The Church is also a top Ireland point of interest because its congregation included notable Dubliners like Jonathan Swift, author of "Gulliver's Travels"
--
Go beyond the guidebook in Dublin and connect with an Irish local to plan your trip. They'll design an authentic and immersive itinerary that introduces you to a unique side of Dublin—you know, the one that never makes Internet lists like these. With the help of one of our Irish trip planners, you'll see Dublin like a local, not a tourist. Why see it any other way?