You'll find a lot of awesome stuff to do in Ireland—the country is packed with majestic history, vibrant culture, and natural beauty. But all that can make it hard to decide what to add to your itinerary. We asked some Irish locals—they helped us come up with this list of 11 fun things to do in Ireland!
Whether you're visiting Ireland or planning a staycation, work with an Irish local to plan your trip. Our locals in Ireland will plan a safe trip away from the crowds—full of up-to-date info you might not find online. Learn more.
Table of Contents
#1: Go night kayaking on Lough Hyne
If you're looking for a unique and fun thing to do in Ireland, try kayaking on Lough Hyne—at night! This saltwater lake in the west of County Cork is magical once the sun goes down and the stars come out. As you paddle out at dusk, the sky turns an inky black, and the sparkle of bioluminescence leaves a trail of glitter in its wake. Ask a local trip planner to add this awesome adventure to your itinerary.
Pro tip: You'll find tons of great things to do in Cork. It's one of our favorite cities to visit in Ireland! Because the surrounding county contains many of Ireland's best places to see, Cork is a perfect home base for excellent day trips.
#2: Watch Munster play a match at Thomond Park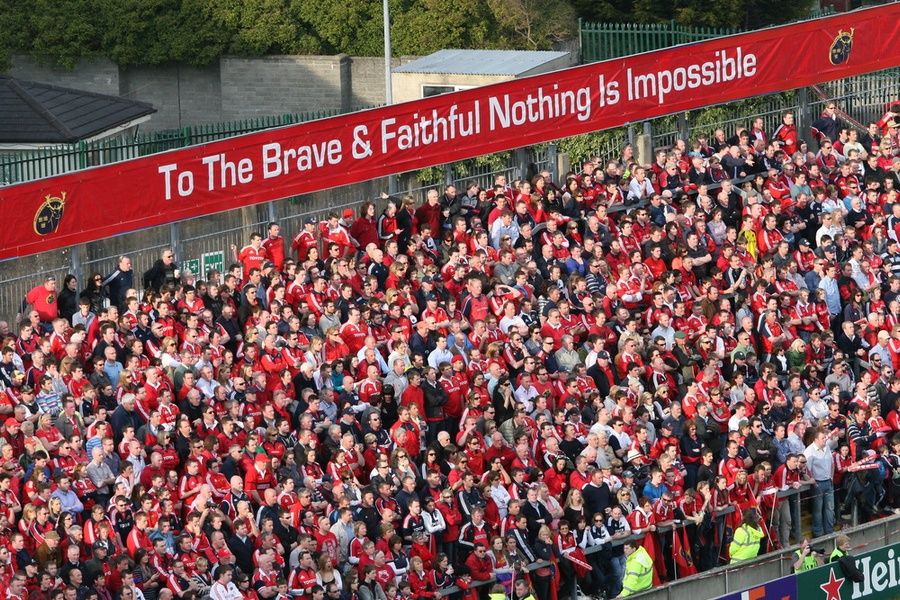 King John's Castle saw its share of skirmishes, but Limerick's modern-day battles are fought just up the road at Ireland's most iconic rugby stadium—Thomond Park. Join the locals for one of the coolest things to do in Limerick and cheer on their favorite team, Munster. Munster is one of the best clubs in the world, and the fans are so enthusiastic you'll feel like you're at a rock concert.
Pro tip: If you're into Irish sports, ask an Irish local about the classic Irish sport of hurling. Better yet, have them book you on an immersive hurling experience—it's one of the most fun things to do in Kilkenny.
#3: Attend a fun festival (or two) in Galway
Once summer hits Ireland, it seems like every weekend there is some sort of celebration going on—from monster music bashes to tiny village shindigs! One of the best things to do in Galway—the undisputed *king* of the festival season— is attend one of its awesome festivals. From the Oyster and Seafood Festival to the theatrics and music of the annual Arts Festival to the world-famous Galway Film Fleadh, Galway is the place to be if you want to enjoy the biggest parties in Ireland.
Pro tip: Looking to sample seafood as good as Galway's? Indulge in oysters and fish and chips in Portrush or Portstewart. Eating seafood in these dynamic towns is one of the most enjoyable things to do in Northern Ireland.
#4: Jive to a live music session in Doolin
Doolin in County Clare is the place to enjoy traditional Irish music sessions. This makes visiting this village one of the most fun things to do in the west of Ireland. Head to any of the village pubs (we especially love McGann's Pub), and you'll find locals squeezed in to hear an old-fashioned, toe-tapping trad session. Feel free to bring your own instrument or just clap and sing along.
Pro tip: To see more of Ireland's popular pubs, take a pub crawl—it's one of the most fun things to do in Belfast. How to see the best? Connect with a Belfast local for help planning your ideal pub crawl, starting with the Victorian-inspired Crown Liquor Saloon.
#5: Wander the halls of the world's most haunted castle
If haunted houses are your type of fun, then head to Leap Castle—widely regarded as the most haunted castle in the world. Try to keep your cool as the current (living) owner, Sean Ryan leads you on a tour and recalls past and present meetings with the spirits of former residents. It's spooky, but exploring Leap Castle is one of the coolest things to do in Ireland—if you dare.
Pro tip: Amp up the fun by visiting the mummified remains of some of Dublin's most influential families, at another creepy place—Saint Michan's church. Descending into the church's crypts is one of the most unusual things to do in Dublin.
#6: Go hawking at Ashford Castle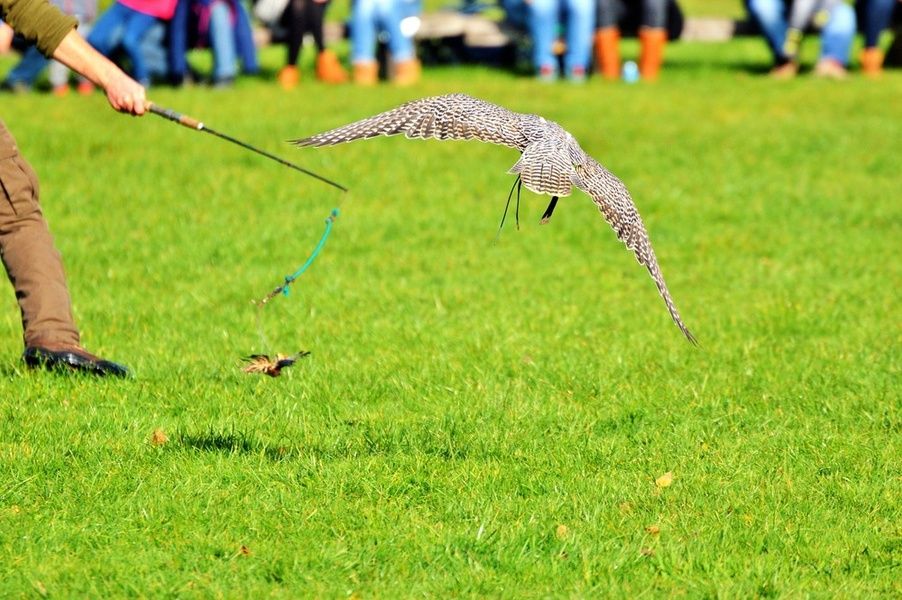 A hawk walk at Ashford Castle is definitely one of the most exciting things to do in Ireland—you'll never forget the first time a hawk lands on your arm! Ashford Castle houses Ireland's School of Falconry where you can learn to fly one of these regal birds. If you're going to spend one week in Ireland, then this has to be on your itinerary!
Pro tip: If you're hoping to see more wildlife, then check out one of the most fun things to do in Dingle: taking a boat tour to meet Fungie the bottlenose dolphin. Fungie loves humans and often stops along the local tour boats to say hello.
#7: Take a seaweed bath in Sligo
Sligo is famous for being the birthplace of W.B. Yeats—and also for the seaweed harvested daily from local shores. So if you're looking for a bit of unusual fun, treat yourself to a seaweed bath. Local spas offer the chance to unwind in a luxurious steaming bath of fresh seawater and wild, organic seaweed. After a dip, you'll feel totally rejuvenated. And you'll realize why Sligo is one of the best places to stay in Ireland.
Pro tip: After a stay at the spa, take a stroll along the River Garavogue and visit the 13th-century Sligo Abbey, one of Ireland's cool points of interest.
#8: Go coasteering on Clare Island
What is coasteering, you ask? It's an exhilarating combination of wild swimming and cliff jumping, and Clare Island is the best place to indulge in this fun activity. (Clare Island is a rugged land off the northwest coast—an awesome place to get off the beaten path in Ireland.) Have an Irish trip planner design an itinerary that includes a ferry to Clare Island—they'll make getting to this awesome activity a breeze.
Pro tip: Looking for a more peaceful way to enjoy the water? River kayaking is one of the best things to do in Shannon.
#9: Pedal the Ballyhoura Mountains
The Ballyhoura Mountains, which span both County Limerick and County Cork, are one of the best places to go mountain biking in Ireland. The mountain bike trails are the most extensive in Ireland and offer a wide range of options depending on your skill and fitness level. A day on the trails is a great way to burn off all those pints of Guinness!
Pro tip: If you want some help with renting a bike and picking the trails that suit you best, talk to an Irish local who loves bikes for advice.
#10: Go Blokarting in Bundoran
Blokarting (aka land yachting) is an exciting way to cruise across the beaches of Bundoran. It involves sitting in a beach buggy with a sail and flying down the wide-open beaches of Donegal. Whew! Talk about exhilarating.
Bundoran is also the perfect place to catch some killer waves—it's recognized as the surfing capital of Ireland! Surfing on land or the ocean are high adventure fun, and definitely two of the coolest things to do in Donegal.
#11: Kiss the Blarney Stone
It's always fun to live out a legend, and one of the most famous of all of Ireland's tourist attractions is the Blarney Stone. Just a simple kiss and you could be rewarded with the gift of gab. Who doesn't want that? After you're done hanging upside down and planting one on a slab of limestone, explore all the nooks and crannies of 15th-century Blarney Castle. The castle is awesome, and the surrounding gardens are fantastic.
Pro tip: Another must-do in Ireland is visiting the Foynes Flying Boat Museum, in County Limerick Irish coffee was invented here—and if you haven't had Irish coffee in Ireland, then what are you doing??
--
These 11 fun things to do in Ireland are a GREAT start—but they're just the beginning! To go beyond the guidebooks, connect with a local to plan your itinerary. There are so many things to do and see that only a local can suggest, and they'll design a travel plan based on your interests and style. Why see Ireland like all the other tourists when you could see it like a local?