You're going to love Ireland's stunning landscapes, lively pubs, and excellent food—but don't miss out on the country's amazing historical sites. If you'd rather lie on a beach all day, maybe you should travel to Thailand—but otherwise, you have so much to explore in Ireland. Even if you aren't a history person (whatever that means!) you'll adore these 17-must-do things in Ireland for history lovers.
Whether you're visiting Ireland or planning a staycation, work with an Irish local to plan your trip. Our locals in Ireland will plan a safe trip away from the crowds—full of up-to-date info you might not find online. Learn more.
Table of Contents
#1: Learn the legend of the Blarney Stone
We all know you kiss the Blarney Stone, but why? The tradition is the result of a fascinating backstory. We don't believe in spoilers, so have an Irish local recount the legend. But trust us: visiting Blarney Castle, home of the famous Blarney Stone, is one of the best things to do in Cork—and it's only 15 minutes from town. History buffs will delight in exploring the 15th-century castle before taking a turn hanging upside down to give the stone a kiss.
#2: Wander the halls of Dublin Castle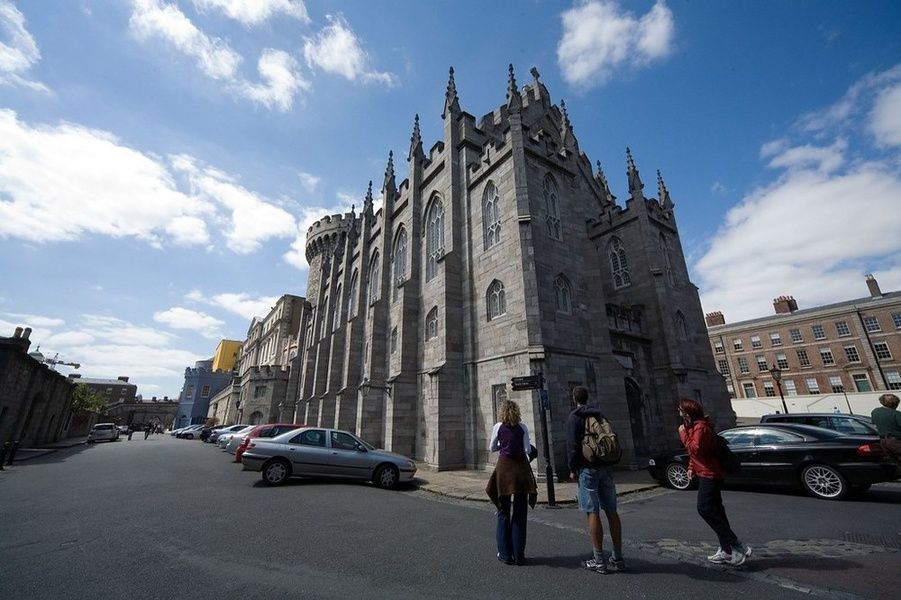 Ireland is home to thousands of castles, but Dublin Castle is one of the most famous and best-preserved (it's more than 800 years old—swoon). Dublin Castle was the seat of English and later British rule from 1204 until Irish independence in 1922.
Jumping in for a quick visit is totally one of the best things to do in Ireland, and the tour is well worth the price of admission—it takes you places you'd never find just wandering the castle on your own. Get that knowledge, yo!
#3: Step onto the Titanic (Belfast)
Fan of the film Titanic? Stop lying to yourself, you know you are. Come on. Billy Zane!
Even if you're one of the deluded souls who answered "no", you'll still love Titanic Belfast. This museum isn't just one of the coolest things to do in Belfast—it's one of the coolest things to do in all of Ireland. The ill-fated liner took off from Belfast in April of 1912, before sinking twelve days later; as such, the Titanic museum was built to resemble the unsinkable ship. Explore the shipyard where Titanic was laid down, stroll the recreated decks of the ship, and experience the voyage through interactive exhibits (except, you know, the last part…)
#4: Have a pint at Ireland's oldest pub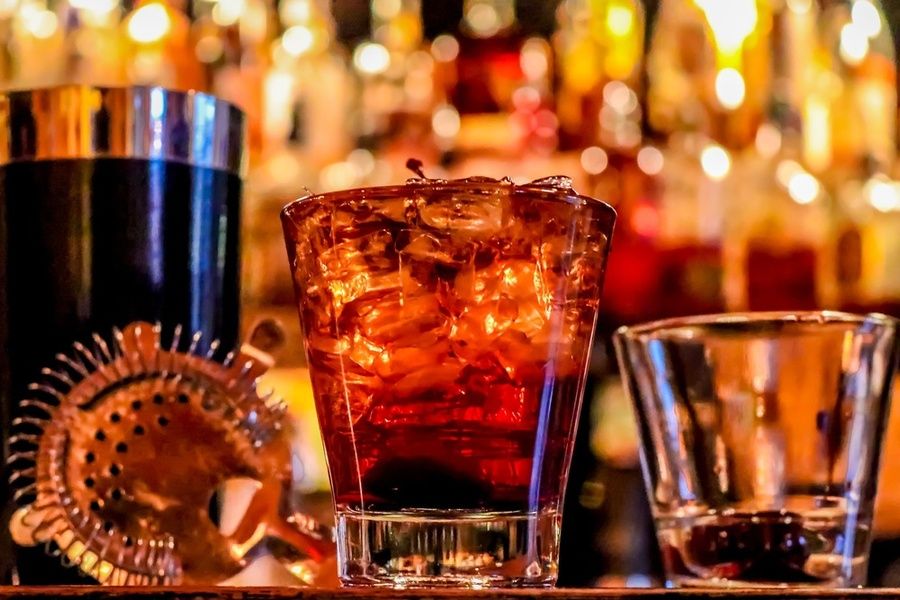 The town of Athlone is home to one of the most popular things to do in Ireland—drinking at historic Sean's Bar. Come on—did you think we weren't going to talk about drinking? This is Ireland, guys. In any case, the pub is old. How old, you ask? Sean's pub is so old that the residents of 12th-century Athlone Castle likely frequented the pub! Seriously. Anyway, you can drink inside the hay-floored pub and listen to traditional Irish music or take your pint outside for a view of the beautiful River Shannon.
Pro tip: If you want to find out the best places to have a pint in Ireland, ask your Irish contact about their favorite pubs to visit.
#5: Look for ghosts at the haunted Leap Castle
Some say that Leap is the world's most haunted castle. Spooooooky. Known for its turbulent and bloody history, the castle was at times used as a fortress, home, and tomb. The current (living) owner, Sean Ryan, will lead you on a tour of Leap Castle and recall past and present encounters with the spirits of former residents while you try not to jump at every creaking floorboard. A visit to Leap Castle is definitely one of the coolest things to do in Ireland—if you dare.
#6: Climb the Hill of Tara to visit Celtic tombs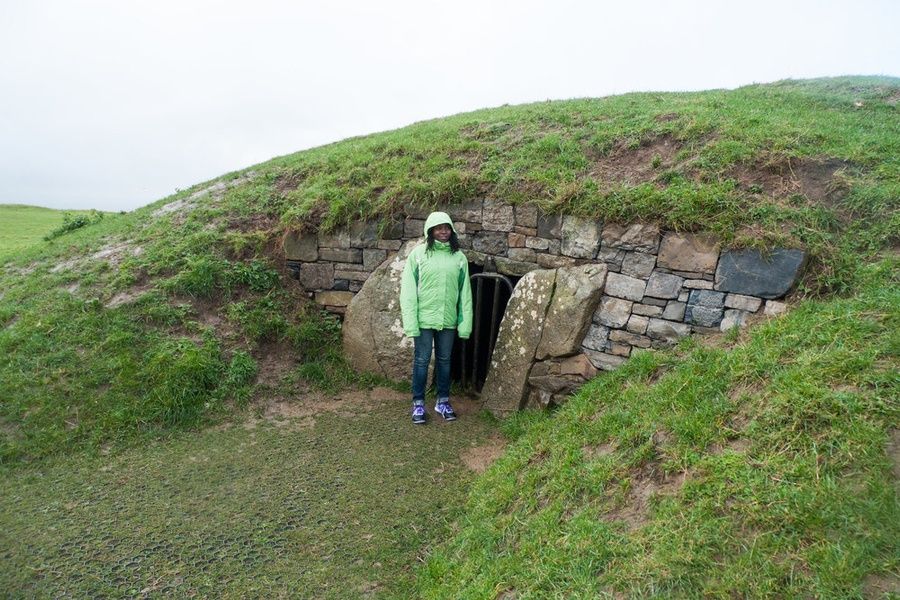 The ultra-historic Hill of Tara claims a place at the heart of Irish history. A sacred spot that's revered as a dwelling place of gods in Irish religion and mythology, the Hill of Tara was also the coronation point for countless kings of old (so very Game of Thrones). The views of the countryside are also breathtaking—and add a fittingly sublime backdrop to a monument that stands as a symbol of Celtic pride.
#7: Explore Kilkenny Castle
The charming medieval city of Kilkenny is one of the best towns to visit in Ireland—in part because of the gorgeous, massive, iconic Kilkenny Castle. This 12th-century fortress was built by Anglo-Normans shortly after William the Conqueror's conquest of Britain and stands today as a reminder of Kilkenny's ancient past. Tour the fairytale castle and explore the gardens and grounds—you'll find out why this is one of the best things to do in Kilkenny.
Pro tip: Kilkenny is also an artsy city. You'll find many quaint shops along its winding lanes selling pottery, paintings, and jewelry, which can make for some awesome souvenirs.
#8: Go to Ireland's incredible museums (like, all of them)
As you might imagine, Ireland has some fantastic museums. They represent the life and times of the proud Irish people and are must-see destinations for any lover of history. Here are a few museums you can't miss on your trip to Ireland:
Pro tip: To find the best museums in Ireland, connect with a local Irish trip planner who loves history too—they can suggest their favorite museums!
#9: Get locked up in Crumlin Road Gaol
Northern Ireland does a fantastic job of facing its turbulent political past, and a visit to the Crumlin Road Gaol is a great way to understand this region's history. (It also happens to be one of the most fascinating things to do in Northern Ireland.)
The "Crum," as the gaol is known, also has a spooky side to it—visitors are known to leave with ghost stories and accounts of paranormal activity. Local guides will tell you about their eerie encounters. Have your local trip planner get you on an evening tour if you really want a haunting experience—just don't expect it to be cozy.
#10: Check out the Rock of Cashel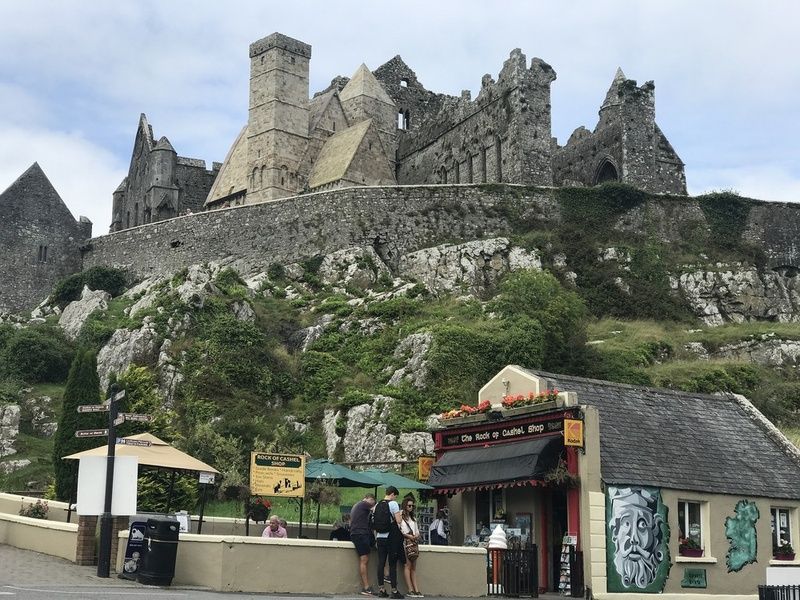 The Rock of Cashel, aka Saint Patrick's Rock, just oozes Irish history and lore. Silhouetted against the sky and rising above the green fields of Tipperary's countryside, the Rock of Cashel is home to a 13th-century Gothic cathedral and a 15th-century castle—more importantly, it's said to be the site where St. Patrick converted Aenghus, the King of Munster—making him the first Christian King of Munster. You can practically feel the history radiating from the castle's stone walls!
#11: Stroll around Saint Mary's Cathedral
If you visit the west door of Saint Mary's Cathedral and you'll see the marks where Limerick's defenders sharpened their swords during the city's numerous sieges. Dudes. That's intense. This iconic medieval cathedral is the oldest building in Limerick and has held services there since the 12th century. This makes a visit to legendary Saint Mary's one of the best things to do in the west of Ireland, even if you're not the church-y type.
#12: Take a picture with Cork's National Monument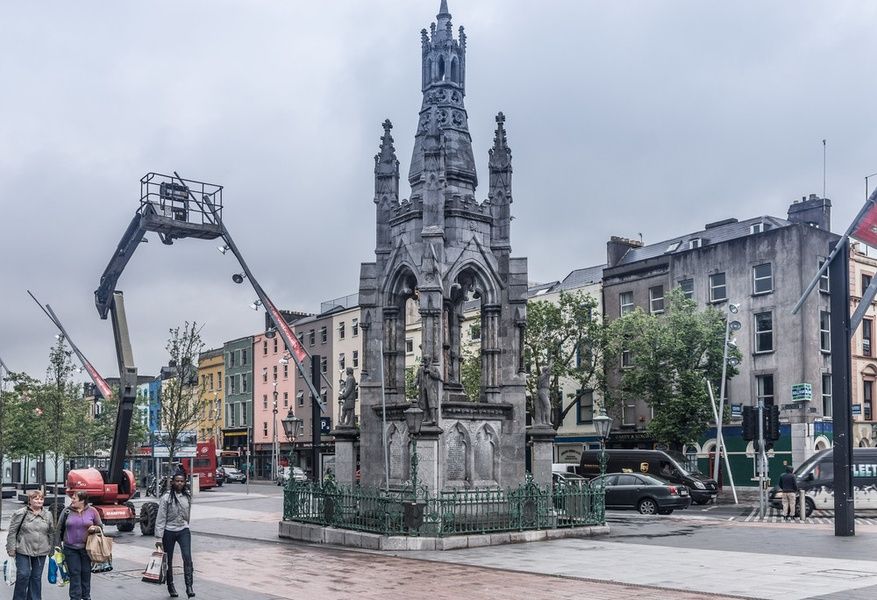 A must-see for anyone fascinated by Irish history is the National Monument in Cork. This 50-foot-tall Gothic monument is a touchstone of Irish pride and one of the most interesting places to see in Ireland. It was dedicated on Saint Patrick's Day in 1906 as a way to commemorate Irish revolutionary heroes who died fighting for Irish independence, which finally arrived in 1922.
#13: Go full Robin Hood at King John's Castle
Even the casual history fan can't skip a trip to King John's Castle, a 13th-century fortress along the River Shannon. This grand castle was recently renovated to make it more visitor-friendly and is one of the top things to do in Limerick. You'll get to see how medieval castles operated and how their residents really lived. Take a self-guided tour of the castle and learn all about its history of intense medieval battles and sieges—and don't forget that this is King John we're talking about. Wear your full Robin Hood suit. No one will judge you. Ok, maybe a little.
#14: Head to the Foynes Flying Boat Museum
If you're interested in aviation or maritime history, then head to an off-the-beaten-path Irish attraction: the Foynes Flying Boat Museum. This cool museum is about forty minutes outside of Limerick, and it highlights the role this small town played in transatlantic travel. Check out the replica of the B314 flying boat that played prominently in the growth of global aviation—or, better yet, visit the Foynes Irish Coffee Lounge where a chef at the terminal restaurant once invented a new drink for weary passengers: the now-famous (and delicious) Irish Coffee.
#15: Get down to Donegal Castle
Donegal Castle is a wonderful place to explore. It's crammed full of Irish history (and a visit is obviously one of the coolest things to do in Donegal). The regal 15th-century castle was built by the chieftain of the O'Donnell Clan, where this prominent Gaelic family lived for many centuries. Once you're done marveling at the amazing architecture and rich history, you'll find the delightful city of Donegal just outside.
#16: Marvel at the Treaty Stone
Limerick is known as the Treaty City because the landmark Treaty of Limerick was signed here in 1691. The site of the agreement was a rough-hewn limestone block eventually named the Treaty Stone. The treaty marked the surrender of the city to the English and promised that Limerick would respect Catholicism. It was ultimately rejected by both the English and Irish Parliaments, but more than 300 years later, the stone still represents a truly significant piece of Irish history. The stone, though, is only one of the things making Limerick one of the best cities to visit in Ireland—ask a Limerick local about what else you should do in town!
#17: Chill at Craggaunowen Park and Castle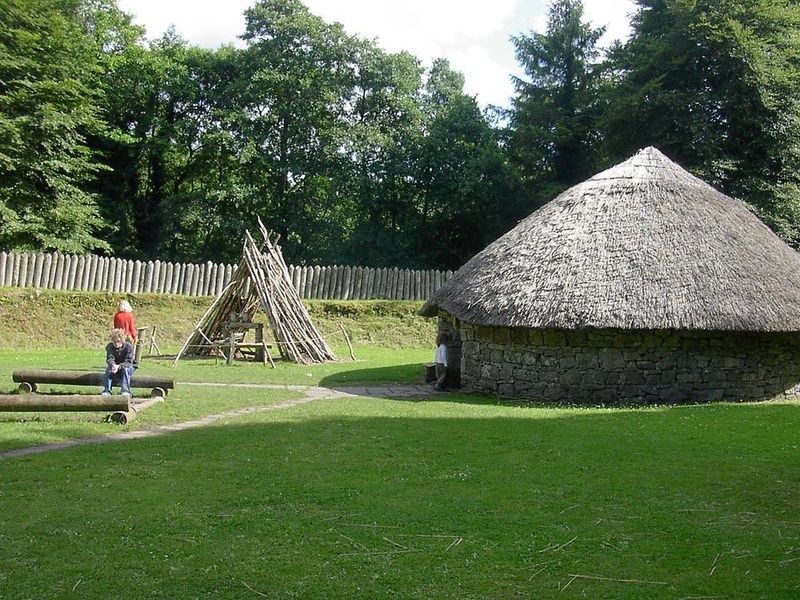 Learning about ancient Irish history at Craggaunowen Park and Castle is one of the best things to do in Shannon for history lovers. The heart of the site is a 15th-century castle tower next to a reconstructed ancient island settlement where you'll find massive straw huts (crannogs) and a fort. The trip is worth it just for the awesome battle reenactments alone. Seriously.
--
These 18 must-dos in Ireland are a great start—for history lovers. But no matter what you hope to do in Ireland, connect with a local to plan your trip. They'll design a custom itinerary based on your interests—whether that means exploring Irish history or going on an epic Irish road-trip. Basically, it's like having a best friend in Ireland—and that beats puzzling over Internet lists every time. Learn more.