Ireland is home to some super-amazing landmarks—Trinity College Library! The Cliffs of Moher!—but these famous spots are just the tip of the iceberg. Those willing to get off the beaten path can expect even more unique hidden gems that don't make the guidebooks. Check out these 15 off-the-beaten-path Ireland sights—you'll be so happy you did.
Whether you're visiting Ireland or planning a staycation, work with an Irish local to plan your trip. Our locals in Ireland will plan a safe trip away from the crowds—full of up-to-date info you might not find online. Learn more.
Table of Contents
#1: Carrick-a-Rede Rope Bridge in County Antrim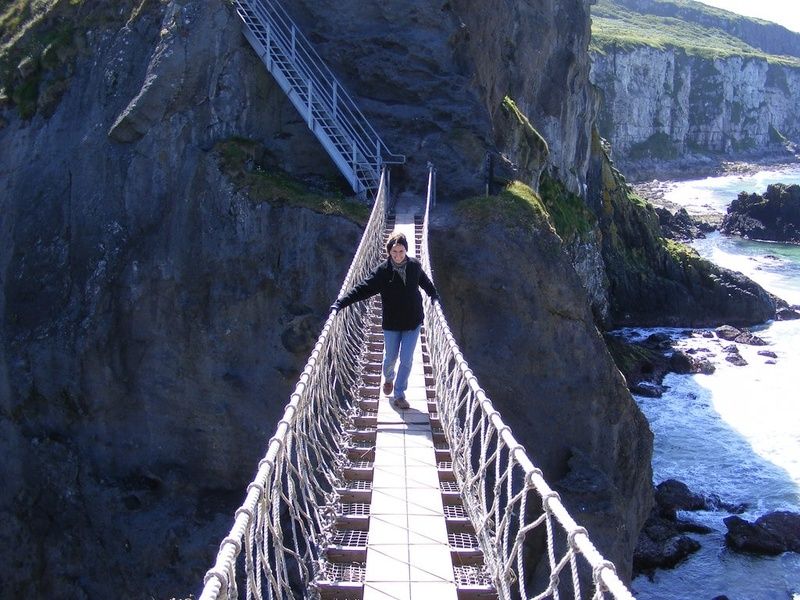 As long as you aren't afraid of heights, you should definitely visit the Carrick-a-Rede Rope Bridge in County Antrim. The bridge, first strung by salmon fisherman in 1755, stretches 66 feet between the mainland to the wee island of Carrick-a-Rede, which is home to a single fisherman's cottage. The bridge dangles 100 feet over the Atlantic Ocean, which gives visitors a pretty glorious view of the sea, the island, and the Irish coast.
Pro tip: You must buy a ticket to access the bridge. The exhilarating, gorgeous crossing is absolutely worth it.
#2: The Butter Museum in Cork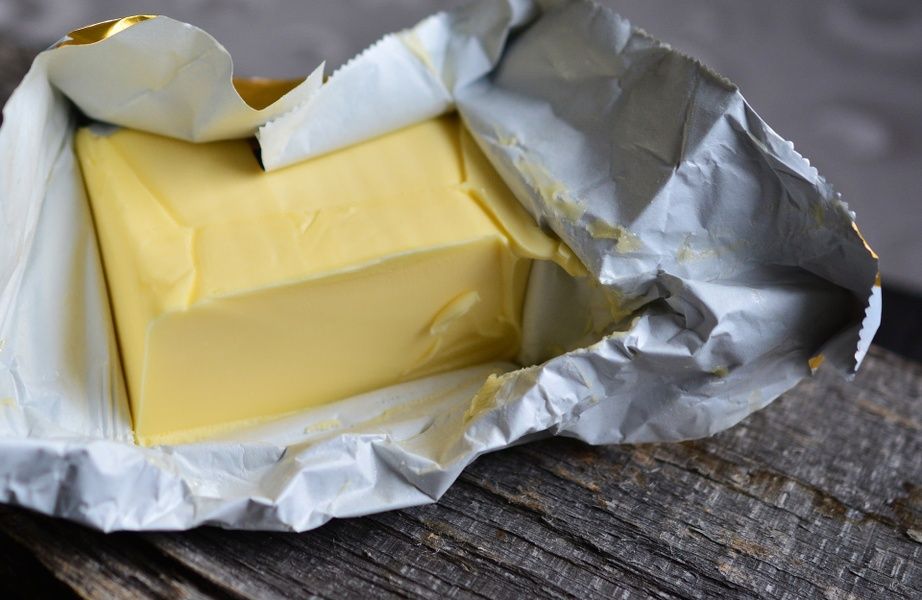 Butter makes everything better. It's just a fact. So why not indulge at the Butter Museum in the city of Cork? Learn about the history of butter in Ireland, from the days of "bog butter" to the classic Kerrygold butter that people adore today. (And yes, the museum does have a cask of 1,000-year-old bog butter on display!) The museum is small but fascinating.
Pro tip: Aim to visit on days that the Butter Museum does live butter-making demonstrations. At the moment, they're on Tuesdays, Thursdays, and Saturdays at noon, but check the museum's site for the most up-to-date schedule.
#3: St. Michan's Mummies in Dublin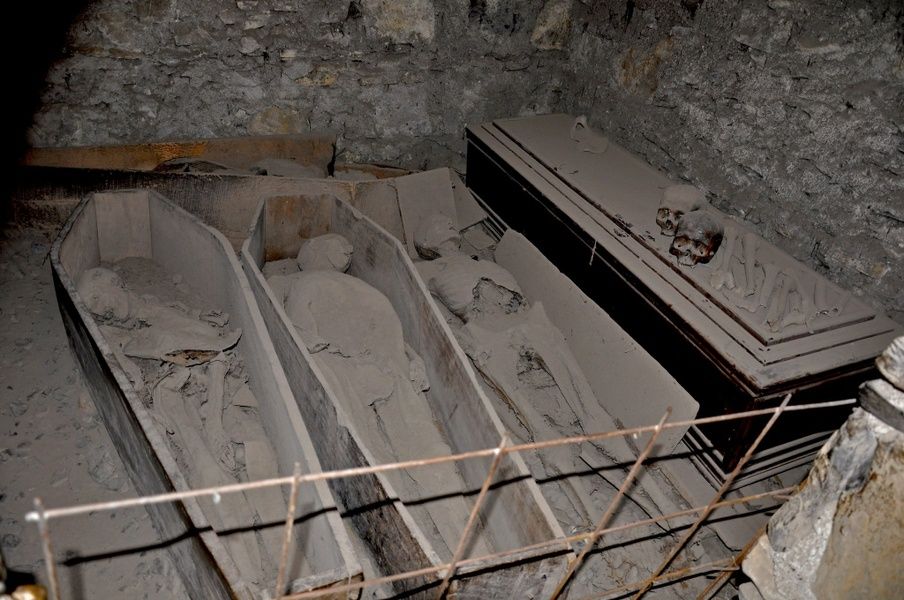 In Dublin, wander over to St. Michan's church, where, down a musty set of stairs, you'll find the mummified remains of some of Dublin's most influential families. The crypt is creepy—stacked with coffins, some open to allow a peek at dusty remains—and has reportedly inspired horror writers like Irish author Bram Stoker, who wrote Dracula.
Pro tip: Dublin is one of the best places to visit in Ireland for many well-known reasons: the gorgeous Trinity Library, the lively Temple Bar neighborhood, and, of course, the Guinness Storehouse. But this incredible city is full of off-the-beaten-path sights—if you know where to look.
#4: The National Leprechaun Museum in Dublin
We all know about leprechauns. Or do we…? The National Leprechaun Museum in Dublin will totally change how you think about these mischievous sprites. Opened in 2010, the Museum invites its guests to "take a break from your serious self and step into the Otherworld." Guided tours lead visitors through the magical universe of Irish folklore.
Pro tip: The day tour is geared towards children, but the museum also offers an 18+ tour at night which presents "twisted tales from the darker side of Ireland."
#5: The Dunmore Caves in County Kilkenny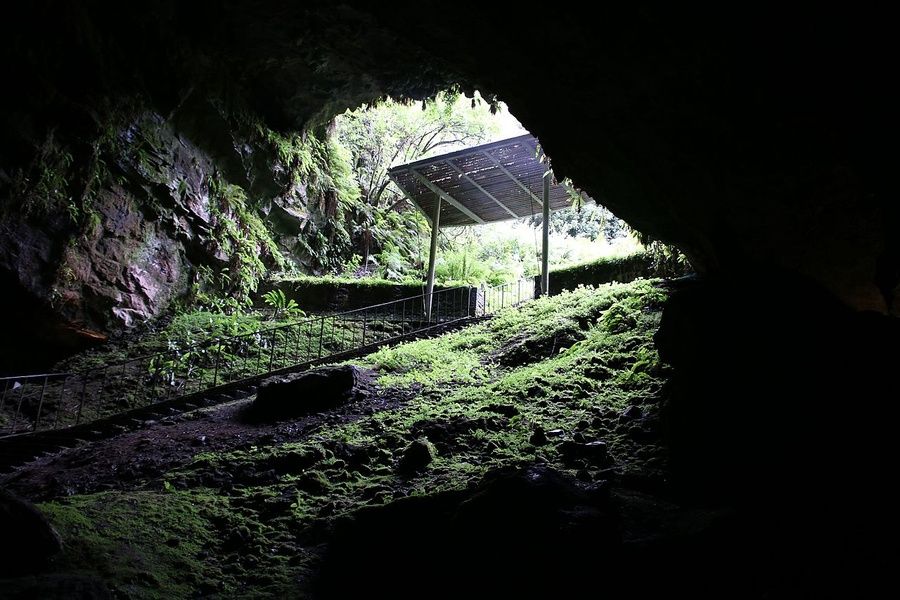 The Dunmore Caves, about halfway between Cork and Dublin, are an awesome natural sight with a bloody history. The caves are not Ireland's biggest—they descent only about 150 feet into the earth—but are considered one of the "darkest places in Ireland". At least, that's what a poet in the 9th century called them. Perhaps this bard referred to the lack of light in the caves, or perhaps he could see the future: The caves are reportedly the site of a 10th century Viking massacre, which killed 1,000 people.
#6: The Irish Sky Garden in County Cork

Ireland is full of mystical sights, and the Irish Sky Garden in County Cork (although manmade) fits perfectly with the country's mystic past. Designed by the American artist James Turrell, the Irish Sky Garden is basically an artificial crater, sunk deep into the ground at the Liss Ard County Estate. The steep slopes of the crater create an atmosphere of absolute silence. Lie on the stone slab in the middle of the crater and look up for a simply awesome view of the cosmos.
Pro tip: Ask a local to help book a tour in advance.
#7: The Foynes Flying Boat Museum in County Limerick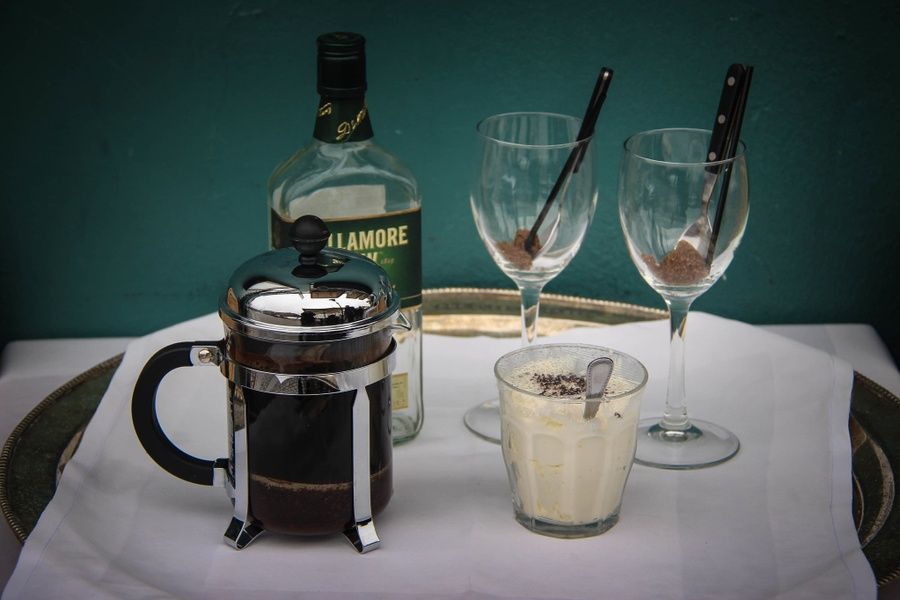 About forty minutes from Limerick, the Foynes Flying Boat Museum celebrates aviation history, maritime history, and—hold onto your hats—the invention of Irish coffee. Learn about the rich story of the river Shannon, ogle at the B314 flying boat replica, and definitely finish your visit to the Irish Coffee lounge. Learn about, and then enjoy this iconic and enjoyable beverage.
#8: The Cuilcagh Legnabrocky Trail in Enniskillen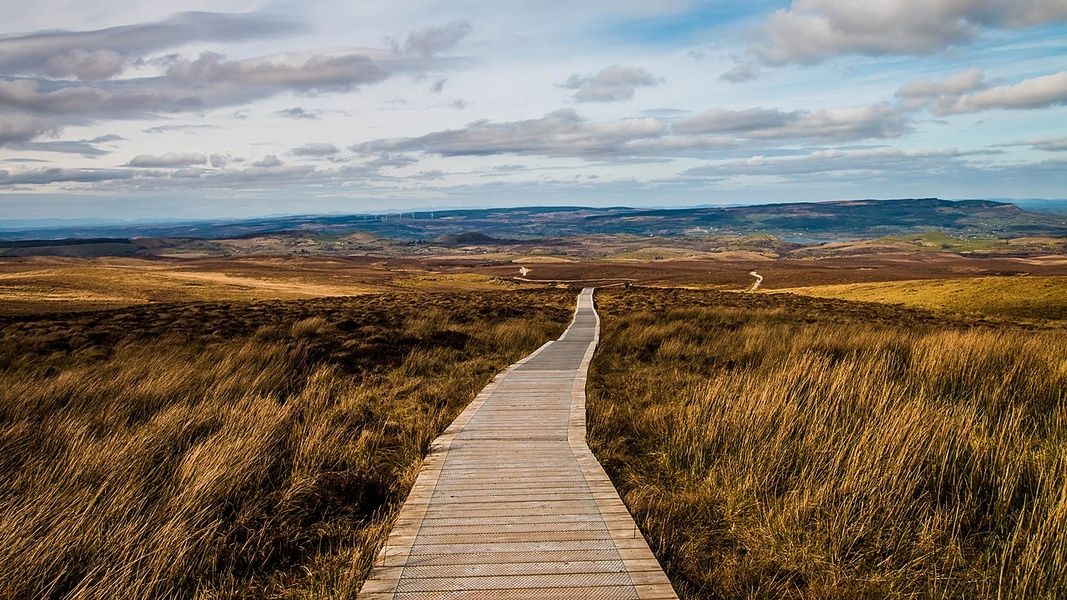 The Cuilcagh Legnabrocky trail is beautiful (even #instagramfamous) but be warned: this 4+ mile hike is tough. Although many call the trail the stairway to heaven for its breathtaking views, and for the steep staircase up Cuilcagh Mountain, the hike is hellish if you aren't used to walking long distances.
But if you're up for it, it's an awesome thing to explore. The boardwalk, laid down to protect the bog, gives the hike a peaceful, unique, and yes, certainly picturesque, feel.
Pro tip: If you're looking for beautiful Irish hikes but don't think this one's for you, just ask an Irish local for their recommendations. Between seaside cliffs, mountains, and more, Ireland is basically a paradise for walkers.
#9: Dinosaur Footprints on Valentia Island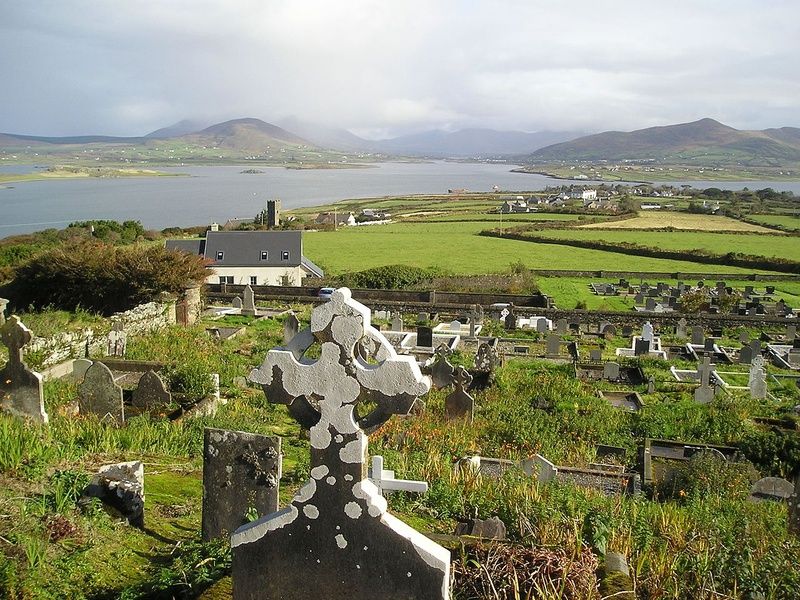 Gorgeous County Kerry makes it on every list of Ireland's must-visit places because of its access to unparalleled natural sites—but did you know you can actually see dinosaur footprints here too? To see the ancient tracks, you first need to reach Valentia Island. To do so, you can either cross a bridge or take a ferry. The Tetrapod tracks themselves are free to visit, but can be hard to find—you need to navigate down a steep slope. Have a local help out by creating an island map.
Why are they so important? The tracks represent a crucial moment in world history—when a sea creature emerged from the surf and crawled on land. These tracks are between 350 million and 370 million years old, and water-to-land tracks like this exist in only three other places in the world.
Pro tip: More popular sights along the famous Ring of Kerry are cool but can get congested in the summer. Get some local advice about what to see and what to skip along this iconic route—and which secret spots didn't make the guidebooks at all.
#10: Dursey Island Cable Car in County Cork
If you prefer to avoid dark and possibly haunted caves, this next one's for you—the Dursey Cable Car. Connecting mainland County Cork to Dursey Island, it is Ireland's only cable car and a solid way to get across the rocky waters of Dursey Sound.
The voyage is short—about ten minutes—but it offers spectacular, sweeping views. Be aware that Dursey island, which has a population of between 4 and 6 people, has no pubs, restaurants, or shops. But it does offer visitors some fantastic hikes, brilliant birdwatching, and a chance to get away from it all for a few hours. (Just don't miss the last cable car back!)
#11: Dun Aonghasa in County Galway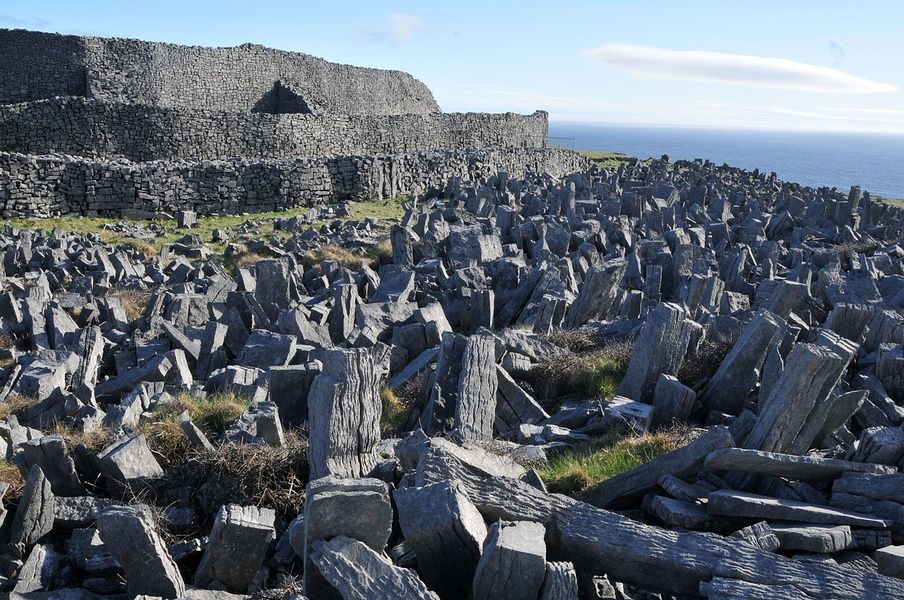 The Aran Islands are one of Ireland's most amazing places to visit because they're so isolated, gorgeous, and steeped in history. Dún Agonghasa, on the island of Inishmore, is an ancient seaside fort on that straddles the island's cliff. The fort itself is incredible—you can feel its age radiating through the haphazard stone walls. But it's the stunning network of defense stones that surround the fort that makes it a truly spectacular sight—the upright stones, called chevaux de frise, date back to 700 B.C.E.
#12: Sean's Bar in Athlone (The Oldest Pub in Ireland)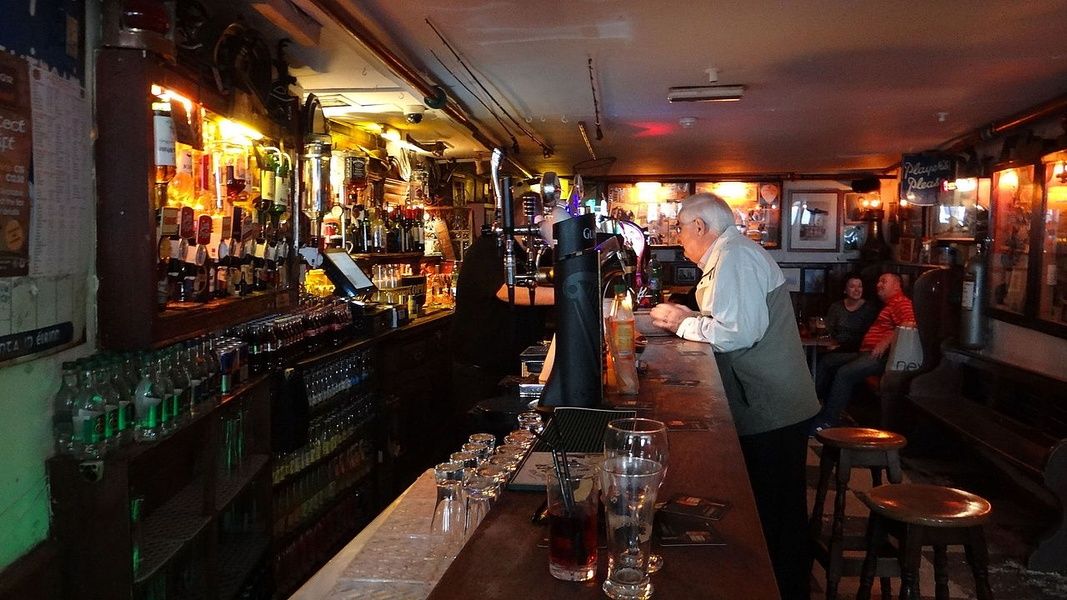 Quaffing pints at Irish pubs is a fun part of visiting Ireland, so why not check out the oldest bar in the country? Sean's Bar, in Athlone, claims this title—it dates back to 900 CE. Check out old coins on display in the bar (many of the other artifacts discovered over time have been sent to the National Museum) and have a swig of Sean's Bar whiskey—distilled and bottled by West Cork Distillery.
Pro tip: Looking for something even more *secret*? See what locals say about their favorite, off-the-beaten-path pubs.
#13: Sweny's Pharmacy in Dublin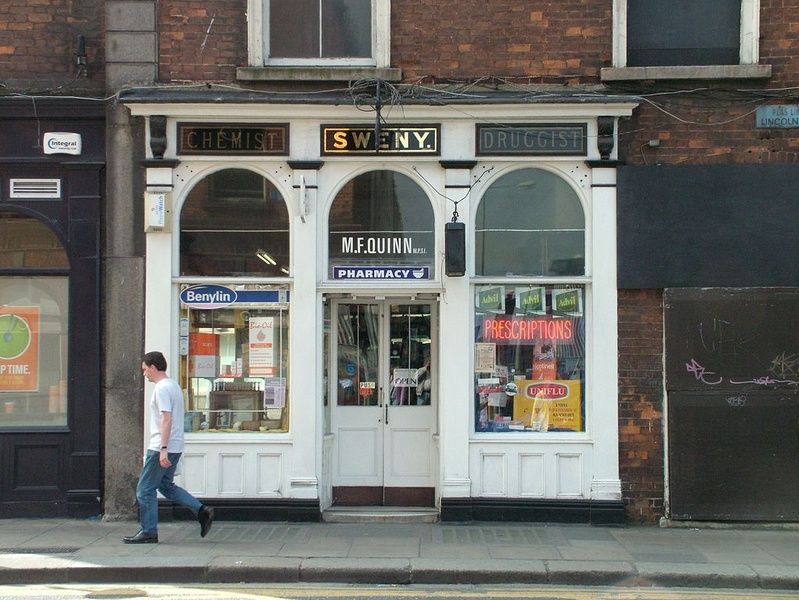 If you've ever read Ulysses by James Joyce, you'll recognize this next stop—Joyce's protagonist Leopold Bloom stops in at Sweny's Pharmacy in Dublin to pick up some lemon soap. Today, the pharmacy is a used bookstore maintained by volunteers. Visitors can read aloud from Ulysses, enjoy the old feel of the store, and, yes, buy some lemon soap.
#14: Victor's Way Indian Sculpture Park in County Wicklow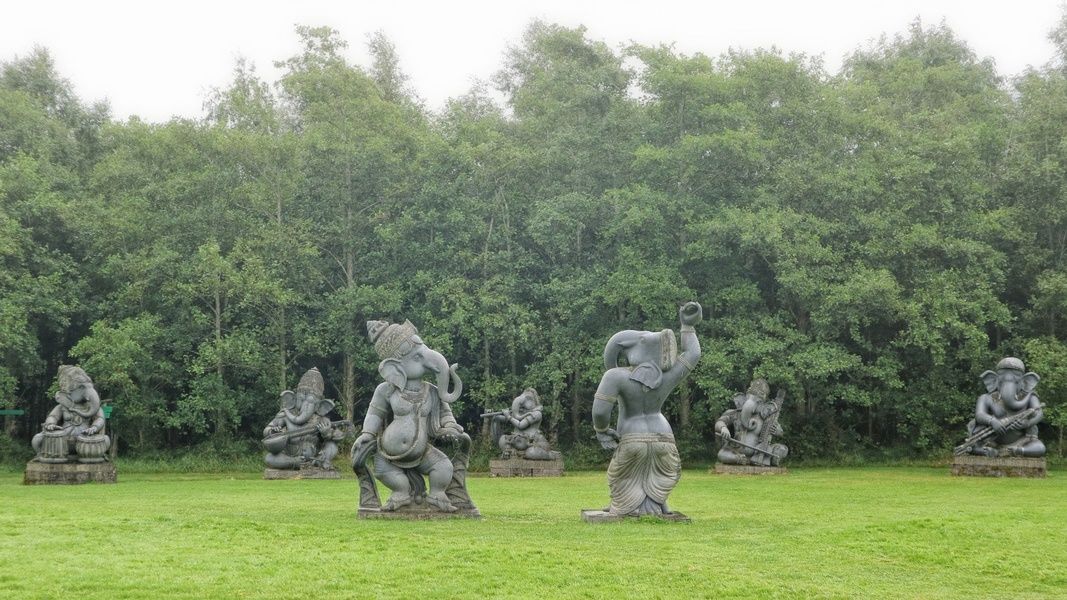 Victor's Way Indian Sculpture Park, about an hour south of Dublin, is perfect for anyone who really wants to get away from it all. "Victor's Way is not a fun park for family" they scold on their site—rather, this peaceful, 20-acre garden, filled with statues, is meant for serious meditation. The park encourages visitors to rest on their benches and to engage in "forest-bathing", walk half as slowly as normal, and enjoy the peace and quiet of the gardens.
Pro tip: It costs €5 to visit.
#15: Oscar Wilde's Statue in Dublin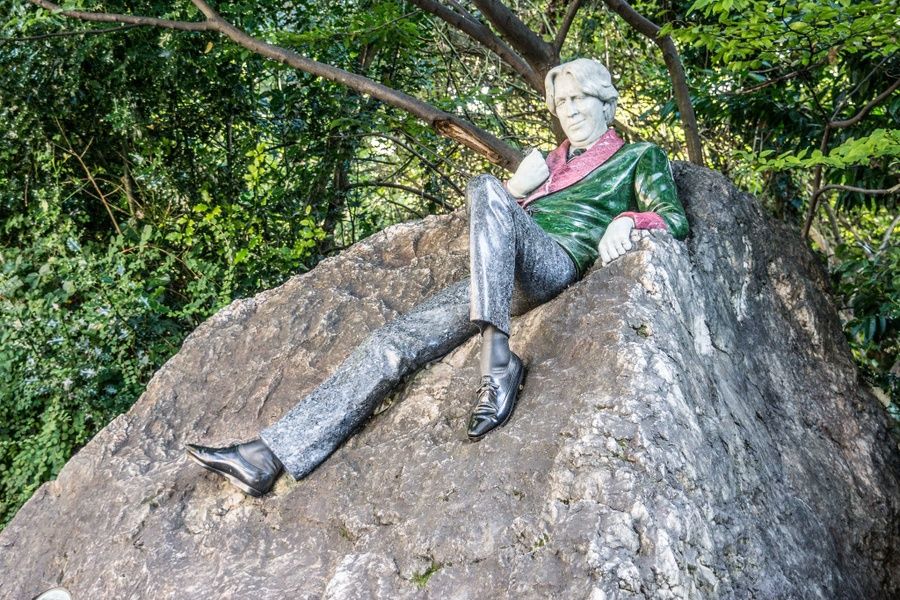 After exploring the National Gallery of Ireland, keep an eye out for a less-visited site—the colorful statue of Oscar Wilde, just a few minutes away. The sculpture, which depicts the author lounging in a red and green jacket, is mere minutes from the writer's childhood home at 1 Merrion Square. Say hello to Wilde and his smart smoking jacket, then check out the columns across from his statue, etched with his most famous quips.
--
With off-the-beaten-path Ireland gems, you're ready to start exploring Ireland on a deeper level. For an even more immersive experience, connect with an Irish local. They'll create a custom itinerary based on your travel style, budget, and interests—which means you'll see the real Ireland, your way. Why see Ireland like a tourist when you could see it like a local?