Ireland is packed with incredible treasures to discover. And no matter where you want to do your treasure-hunting, we've got you covered. Here are three fabulous itineraries for one week in Ireland, one covering the north of Ireland, one all about eastern Ireland, and one itinerary on the southwest.
Whether you're visiting Ireland or planning a staycation, work with an Irish local to plan your trip. Our locals in Ireland will plan a safe trip away from the crowds—full of up-to-date info you might not find online. Learn more.
Table of Contents
Itinerary 1/Northern Ireland: Belfast, Derry, and Giant's Causeway
Want to explore the history and beauty of Northern Ireland? This itinerary is all about gems north of the border.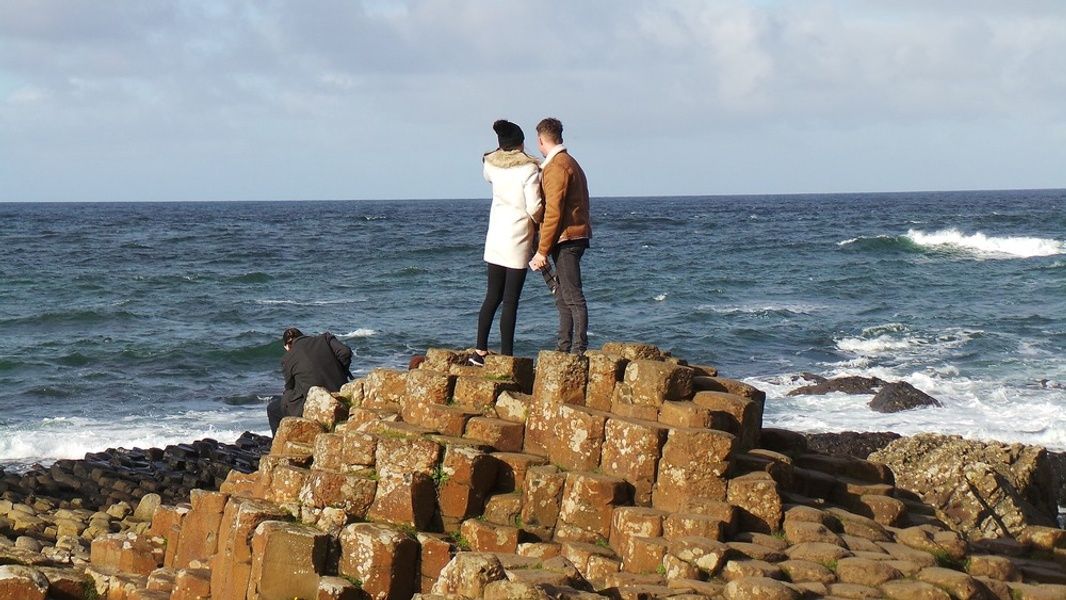 Days 1–3: Belfast
Begin with three days of exploring Belfast, a remarkable city with a turbulent but proud history. Belfast is full of things to do. Maybe you want to check out the incredibly cool Titanic Belfast Museum. Or maybe explore historic sites like Belfast Castle. Or maybe you want to set up a tour to explore Belfast's peace walls. In any case, a Belfast local can help narrow down what to see in three days (and they'll have some pretty great pub recs as well).
Days 4–5: Giant's Causeway and nearby sights
Next on your travel itinerary, take a journey northwest from Belfast to explore the northern coast. If you want an off-the-beaten-path experience, visit the haunted Dark Hedges (fans of Game of Thrones will know them well), a twisted, spooky, tunnel of trees. You'll need a stiff drink after this encounter, so head to the Old Bushmills Distillery, about twenty minutes away, for a dram of Irish whiskey.
Save room in your itinerary for one of the most popular things to do in Northern Ireland, climbing the massive columns of Giant's Causeway. These volcanic rock formations are utterly surreal, with 40,000 near-perfect hexagon tubes stacked next to each other like puzzle pieces. Plus, you can't leave the coast of Northern Ireland without a visit to the ruins of Dunluce Castle, home to the McDonnell Clan for 500 years. (Fortunately, the castle is only ten minutes from Giant's Causeway!)
Days 6–7: Derry
Finally, loop back south towards Derry (also called Londonderry) for incredible food, amazing nightlife, and unmatched history. Derry is undoubtedly one of Ireland's coolest places to stay, and after scaling the 17th-century city walls, visiting the Museum of Free Derry, and walking across the Peace Bridge, you'll understand why.
We'd recommend visiting one of the most moving attractions in Derry: the neighborhood of Bogside. There, you can book you a tour to see the twelve murals depicting Bloody Sunday, an event that defined Derry during the Troubles (the 30-year-long sectarian conflict which ended in the 1990s). Today, there is certainly an air of optimism about Derry's future.
Itinerary 2/Eastern Ireland: Dublin, Waterford, and Kilkenny
If you want to experience the charm of Dublin *and* get in a castle or two, this itinerary is a great match.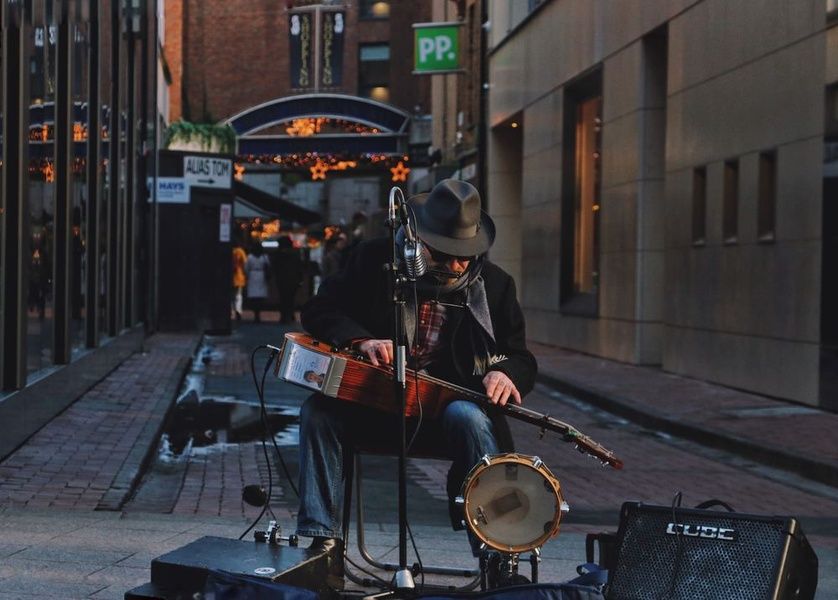 Days 1–3: Dublin
As the capital city of the Emerald Isle, Dublin has tons of stuff to do—it's definitely one of the best cities to visit in Ireland. In Dublin, there is *always* time to enjoy a Guinness, but why not go right to the source—Saint James Gate Guinness Factory. You can book a tour (or ask a local to suggest their favorite pub for a pint—you know, one that you won't find on an Internet list like this).
You'll find many of the best things to do in Ireland in Dublin—like exploring Dublin's incredible museums, visiting the tremendously cool Dublin Castle, and wandering over to St. Michan's church, where you can peek at the mummified remains of some of Dublin's most influential families.
OR (didn't we say that Dublin is packed with activities?) Take a break from Irish history. For the shopper in all of us, check out the stacks at the Temple Bar Book Market and shop the quaint shops and enjoy the buskers on Grafton Street.
Days 4–6: County Wicklow and Kilkenny Castle
It's time to leave the urban cityscape of Dublin for the beautiful countryside of County Wicklow. There, you'll find Glendalough Valley, a great place to walk through the rugged landscape and explore the ruins of an ancient monastic city.
Then it's off to explore County Kilkenny's Dunmore Cave, reportedly the site of a 10th-century Viking massacre (eek! Watch out for angry ghosts). This leg of your journey ends at the grand Kilkenny Castle, one of the top things to do in Kilkenny, and a must-do in Ireland for history buffs.
Days 7: Waterford and the Copper Coast
Your eastern Ireland journey ends in Waterford, Ireland's oldest city (that's saying something) and one of the best places to see in Ireland. Waterford's history stretches back to the days of the Vikings, who founded the city around 914 CE. Visit a piece of that history at Reginald's Tower, now a museum.
Waterford isn't just for history lovers. Don't miss a shopping trip to the House of Waterford Crystal Factory and Store. And save time for a quick trip to the Copper Coast UNESCO Global Geopark, a gorgeous stretch of coastal land that reflects the area's natural and cultural heritage.
Itinerary 3/The Southwest of Ireland: Galway, Limerick, and Cork
Looking for a wild southwestern, Irish getaway? This is the itinerary for you.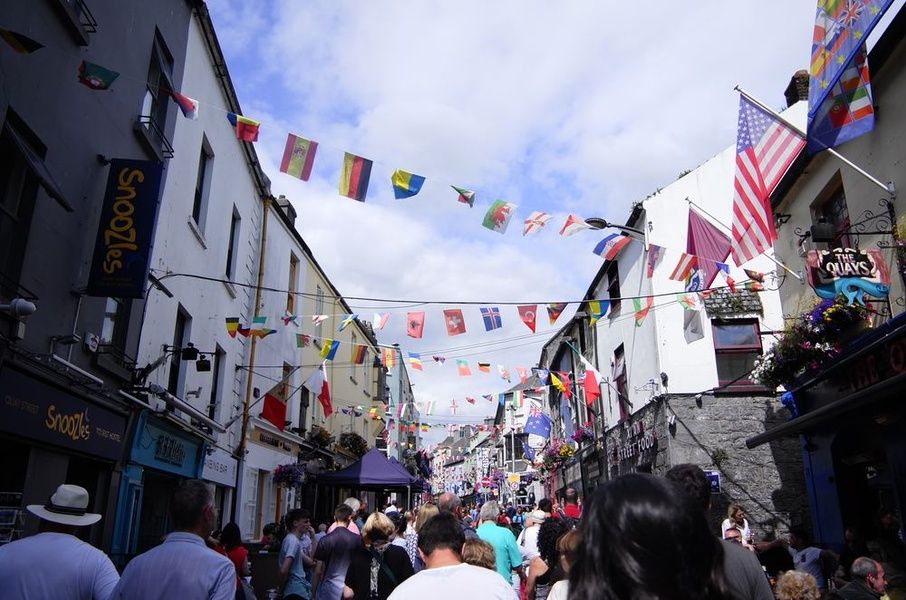 Days 1–3: Galway, Cliffs of Moher, and the Aran Islands
This itinerary starts off with three action-packed days of exploring all the great stuff to do in Galway. Galway may be less visited than Dublin, but it has something for everyone: streets full of pubs rocking to Irish music, excellent history museums, and, the Galway Market, where you can pick up some famously cozy Connemara wool. And since you're in Ireland, you can't leave without seeing a castle. Check out Galway's Ashford Castle, where you'll discover one of the best things to do in Ireland—a "Hawk Walk", where you can learn the art of falconry.
And definitely take advantage of all the awesome stuff to do outside of Galway. It's easy to get from the city to the stunningly beautiful Cliffs of Moher, one of Ireland's top tourist attractions. Or, hop on a ferry to the isolated Aran Islands, where you can rent a bike and explore ancient stone ruins. We know—that's a lot of awesome stuff. Connect with an Irish trip planner who can help design a trip based on your interests.
Days 4–5: Limerick
You'll fall in love with Limerick's charm as soon as you see the 13th-century King John's Castle, which reflects spectacularly on the River Shannon. You'll find tons of history activities in Limerick (St. Mary's Cathedral was a former Viking hangout) but the other stuff to do in Limerick is super varied. Enjoy sports? Catch a rugby match at Thomond Park (you gotta cheer on the local team, Munster). Looking for a unique activity? Check out the Foynes Flying Boat and Maritime Museum (where Irish coffee was invented).
Pro tip: No matter what you're into, connect with a local to plan the perfect trip. They can create a custom itinerary that includes Limerick but also focuses on stuff to do in the west of Ireland.
Days 6–7: County Cork
Finally, head to Cork, Ireland's second-largest city. Cork is wonderful—as is the surrounding Cork County—and home to some of the coolest things to do in Ireland. Whether you want to check out top Ireland points of interest, like the Blarney Stone (c'mon—it's fun), explore some of the best Irish towns to visit like Kinsale or Cobh, or just enjoy all the wonderful things to do in Cork, you'll have no trouble filling two days.
In fact, you'll have trouble keeping it to two days—which is why it's a good idea to connect with a Cork local to help plan out your itinerary.
--
You can do a lot in one week in Ireland. So to get the most out of your trip, connect with an Irish local to design your itinerary. They'll build a custom itinerary based on your travel style and interests (no cookie-cutter trips here!). And since no one knows Ireland like they do, they'll help you see Ireland like a local, not a tourist. Why see it any other way? Learn more.