We all know that Ireland is full of incredible spots. But what are the places you actually need to visit? (Hint: it ain't Grafton Street.) With a bit of advice from real Irish locals, we present the coolest places to see in Ireland, from our favorite small towns to the isolated Aran Islands.
Whether you're visiting Ireland or planning a staycation, work with an Irish local to plan your trip. Our locals in Ireland will plan a safe trip away from the crowds—full of up-to-date info you might not find online. Learn more.
Table of Contents
The towns of Cobh and Kinsale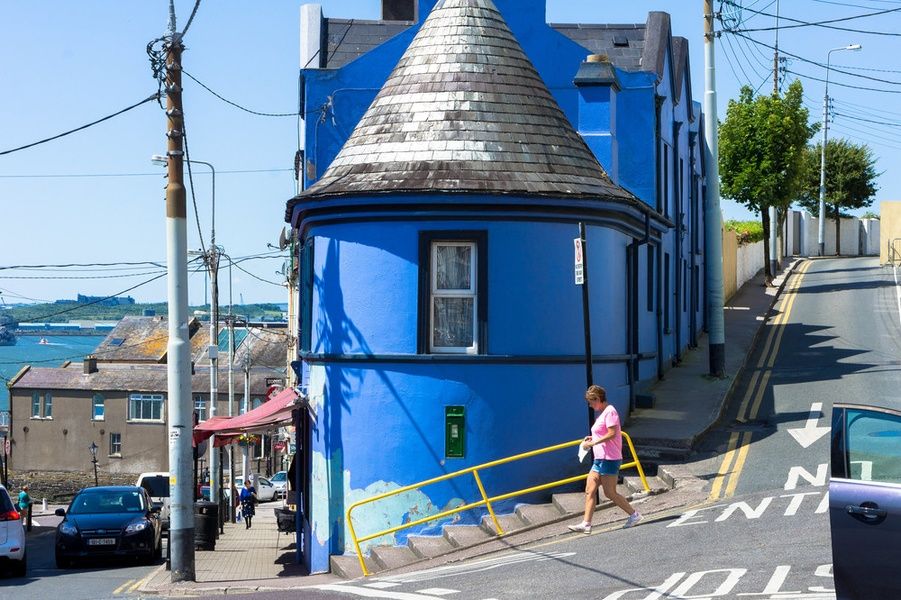 When it comes to the best towns to visit in Ireland, well—there are a lot. Literally hundreds. But Cobh and Kinsale should definitely make your list. Why? Both embody everything that makes Irish small towns so joyously cool—houses painted in bright colors, good pubs, fresh seafood, and fewer crowds than popular hubs like Dublin or Belfast.
Plus, Cobh and Kinsale are home to some really rad activities. We're talking haunted islands, ancient forts, and museums about maritime disasters. Irish towns are full of treasures like that!
Peace Memorials in Northern Ireland
You'll find a lot of really great stuff to do in Northern Ireland—hello, it's home to spectacular sights like the Giant's Causeway—but you can't leave without exploring the region's peace memorials. After the Troubles ended in 1998, Northern Ireland has bloomed, and it does an excellent job of facing its darker days.
In Belfast, ask a local to help set up a tour of the city's peace lines—graffiti-covered barriers that divided the city, sort of like what's left of the Berlin Wall. In Derry, wander across the Peace Bridge that spans the River Foyle. Both cities are full of museums and monuments, and plenty of stories—if you know who to ask.
The Aran Islands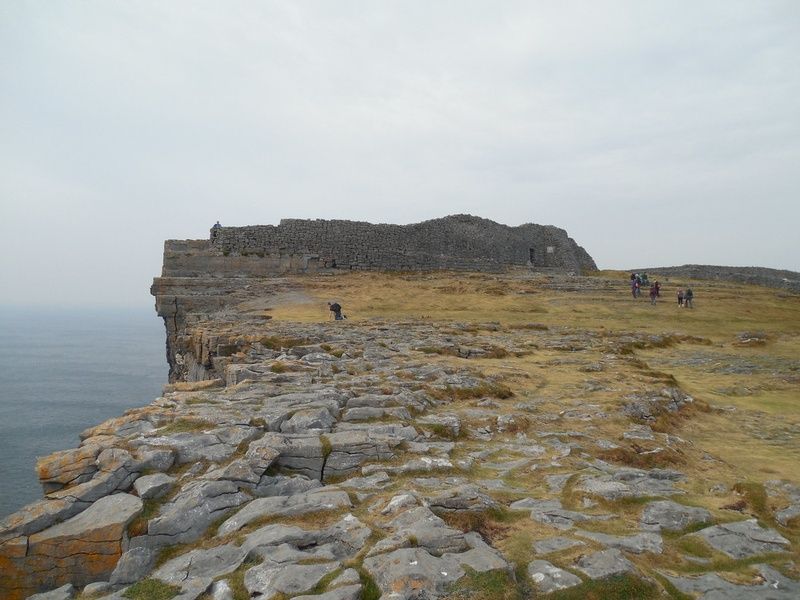 The Aran Islands are among Ireland's coolest spots to visit because they're isolated and full of windswept Irish charm. If you're staying in the west of Ireland, one of the greatest things to do in a city like Galway is to hop on a ferry and set sail for the Arans.
There, you'll find awesome, ancient stone ruins, plenty of good bike trails, and some of the best seafood in the country. It's a great place to spend an afternoon, but if you want to really immerse yourself in the Aran Islands, it's also one of the coolest places to stay in Ireland. Talk about a unique trip! You'll be posting pics of the Islands' misty beauty for ages.
Pro tip: Want to get off the beaten path in Ireland? Just ask an Irish local about what other islands you can visit. Some of our favorites include the Blasket Islands near Dingle, Achill Island in County Mayo, and Dursey Island in County Cork—which is accessible by cable car!
Dublin (but not all of it)
Listen, we adore Dublin. It's one of our favorite cities in Ireland. The problem is that Dublin is well-loved by both locals and tourists, so it can be hard to know what to do, and what to avoid doing. Among the millions of things to do in Dublin, a few definitely are worth a stop—don't leave town without visiting the Little Museum of Dublin, searching for wild deer in Phoenix Park, or downing at least one Guinness at a local pub.
But to avoid getting ensnared in a tourist trap (cough, cough, Grafton Street) ask a Dublin local what sights are worth seeing, which you should cross from your itinerary, and about their favorite Dublin hidden gems.
The Dingle Peninsula (all of it)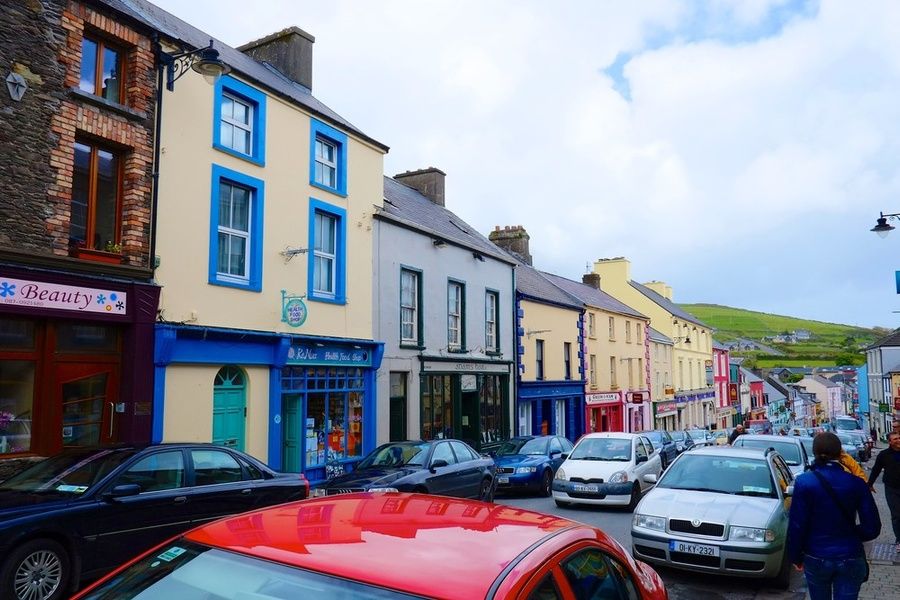 Oh, let us count the reasons why Dingle is one of the best places to visit in Ireland. One, it's home to a friendly dolphin. Two, you can snack on some of Ireland's tastiest ice cream. Three, its streets are filled with scores of colorful pubs—which makes pub-hopping a breeze.
And that's just the start of the list of all the amazing things to do in Dingle!
We should also mention the region's unbeatable nature—whether you want to drive the Slea Head route or walk Dingle Way, you'll have plenty of exploration options—gorgeous harbor views, and very cool ancient history. How many times in life can you visit a structure that dates back to the 6th century?
At least one Irish castle
Scaling the ramparts of an Irish castle is one of the most essential things to do in Ireland and, luckily, you'll have plenty of choices. Like… almost too many. Locals agree—you should definitely check out one of their country's great castles:
Rock of Cashel

: One of the coolest

places to see in Ireland

, the Rock of Cashel looms over the surrounding countryside atop a fist of limestone crags and grass. Parts of this castle date back to 1100, which makes wandering its medieval halls a real thrill (even if you used to fall asleep in history class).

Bunratty Castle

: Bunratty Castle is gorgeous (despite being sacked four times!) but the castle's frequent medieval banquets are the real draw here—

ask a local

to help get you a seat at the royal table. Feasting like a king at Bunratty is one of the

best things to do in Shannon

.

Kilkenny Castle

: One of the

coolest things to do in Kilkenny

is to check out its impressive castle. This 12th-century fortress has roots back to

Strongbow

, one of the first Norman invaders of Ireland. Well-preserved, it feels like wandering through the pages of a fairytale.
Killarney National Park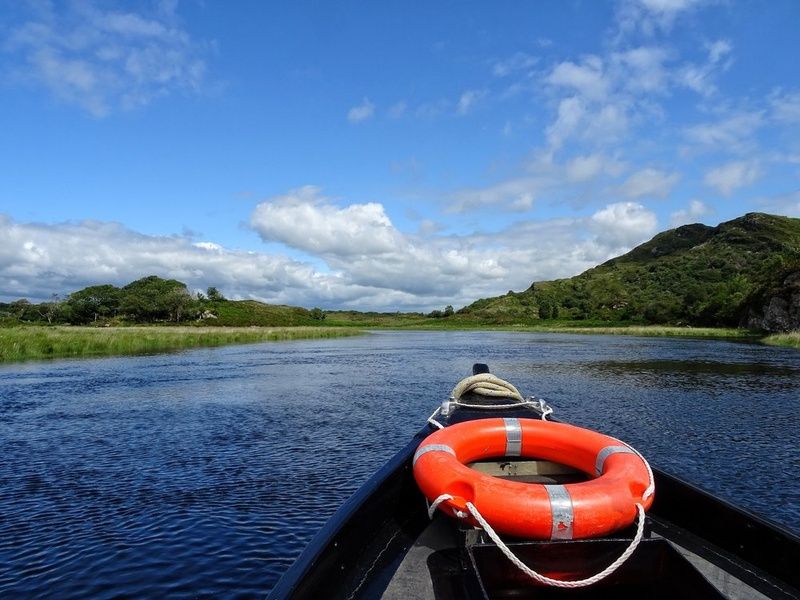 Ireland is full of spectacular national parks, but Killarney is one of the most beloved by locals. The Irish Times gushed that although Killarney is well-known, it's one of Ireland's best places to spend the day. Why? Ireland's oldest national park has something for everyone—opportunities to hike and kayak, tons of animals and birds, and even a castle (Ross Castle, a 15th-century tower on the edge of Lough Leane).
You could spend days exploring the 26,000 acres of the park and still not see it all—which gives visitors and locals plenty of reasons to plan repeat trips.
Cliffs of Moher
You just can't leave Ireland without visiting the Cliffs of Moher. Touristy or not, the sweeping cliffs, romantic coastline, and stunning Atlantic views are worth a visit. But to get the most out of your visit to Moher, ask an Irish local what to do after wandering the cliffs. There are tons of great small towns in the area, and locals will have suggestions about what to explore next. (We'd recommend hitting up Doolin, which is known for its great pub/music scene.)
Pro tip: Ireland has hundreds of miles of coastline and lots of great cliff views. If you're looking for somewhere less traveled, one of the best things to do in Cork is to stroll along the Ballycotton Cliffs.
--
For even more suggestions of places to see in Ireland, connect with an Irish local to plan your trip. They'll design a custom itinerary based on your interests—whether you want to explore Irish hidden gems or spend a whole week enjoying Dublin. Whatever you want, they'll make sure that you'll see Ireland like a local—not a tourist. Why see it any other way? Learn more.