Though Cork is Ireland's second-largest city after Dublin, the entirety of County Cork (including the city) has only half of Dublin's population! But despite having relatively few inhabitants, this gorgeous city—and the surrounding county of the same name— is full of incredible stuff to do. That's why we've created this list of 20 amazing things to do in Cork, from exploring isolated islands to crafting your own gin.
Whether you're visiting Ireland or planning a staycation, work with an Irish local to plan your trip. Our locals in Ireland will plan a safe trip away from the crowds—full of up-to-date info you might not find online. Learn more.
Table of Contents
#1: Eat your way through the English Market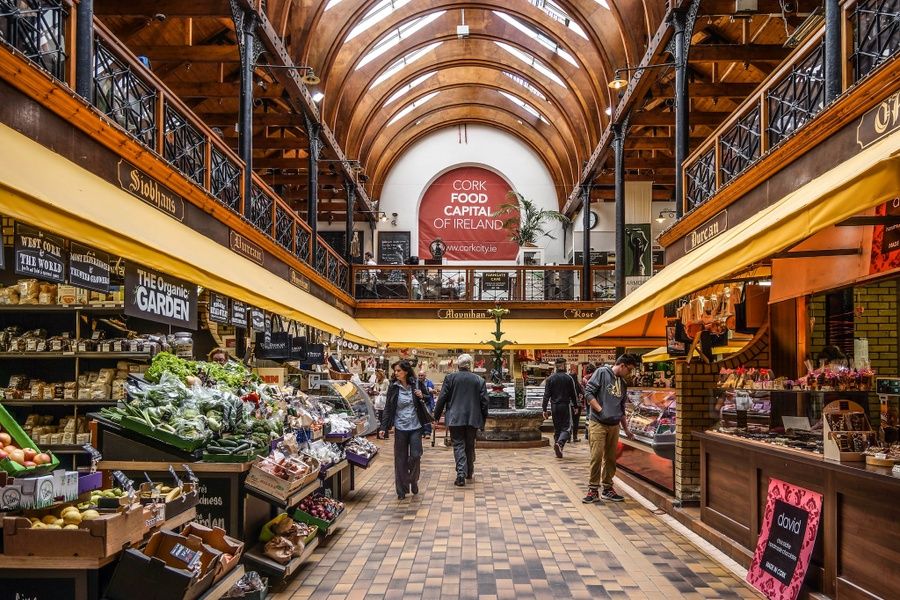 For a real taste of life in Cork, check out the city's excellent English Market—stalls upon stalls of delicious food, much of it locally-sourced. Corkonians have been shopping at the English Market, which looks like a combination between a grand train station and a church, since 1788. Keep an eye out for dishes unique to Cork like tripe with drisheen—or ask someone who lives in Cork for their favorite English market fares.
Search for snacks, pick out items for a picnic, or simply grab a coffee from one of the Market's cafes and watch the world go by: it's one of the most authentically-local things to do in Cork.
#2: Enjoy history (and seafood) in Kinsale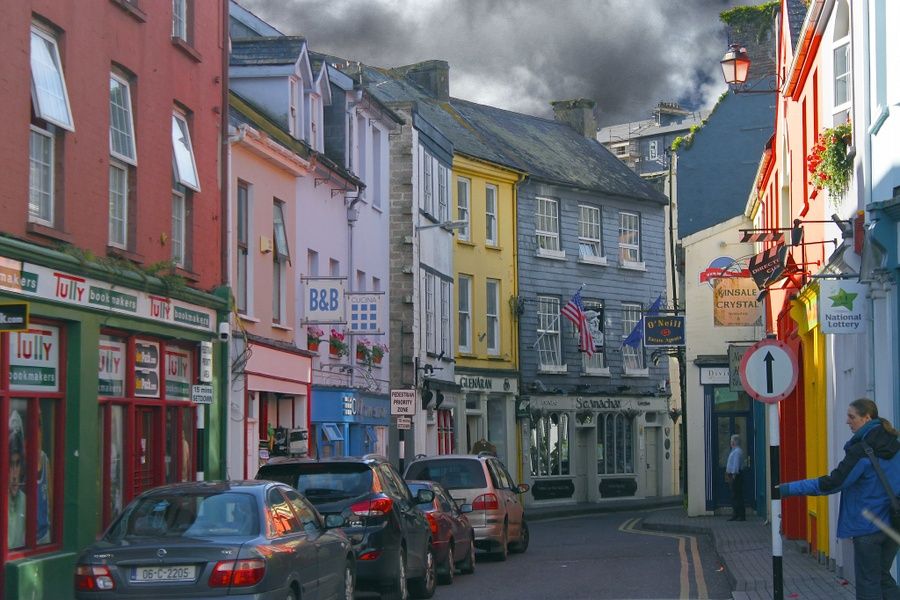 Kinsale is one of County Cork's most delightful towns. Located about thirty minutes from Cork proper, the harbor town is a gorgeous panorama of brightly colored houses along the city's port. More than a pretty face, Kinsale also offers a satisfying mix of rich history, gorgeous nature, and excellent food. Check out the city's 17th-century citadels (Charles Fort and James Fort), Kinsale's beautiful beaches, and indulge in some local food: Kinsale is considered Ireland's seafood capital.
Pro tip: History buffs, this is for you: The RMS Lusitania sank off the coast of Kinsale in 1915, a casualty of a German U-Boat during WWI. The town has a great museum commemorating the event.
#3: Kiss the Blarney Stone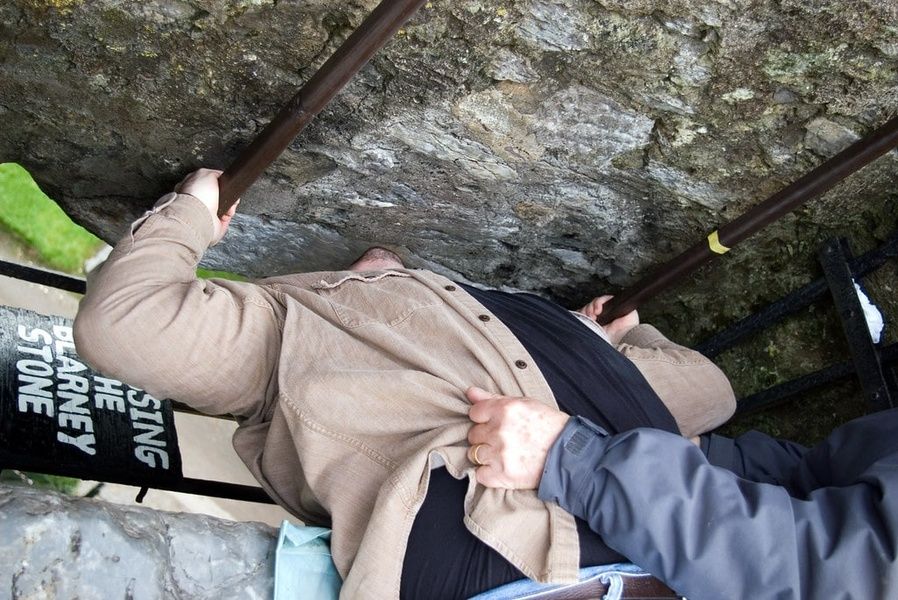 Ok, we know, kissing the Blarney stone is like Tourism 101. But it's really one of the most fun things to do in Ireland and, legend has it, you could be rewarded with the gift of eloquence. In the age of Twitter, who doesn't want that?
The Blarney Stone is located in Blarney Castle, and both are only about fifteen minutes from the town of Cork. Kiss the stone, learn about the castle's fascinating history, and explore the beautiful gardens before heading to your next destination.
#4: Stroll through the heart of Cork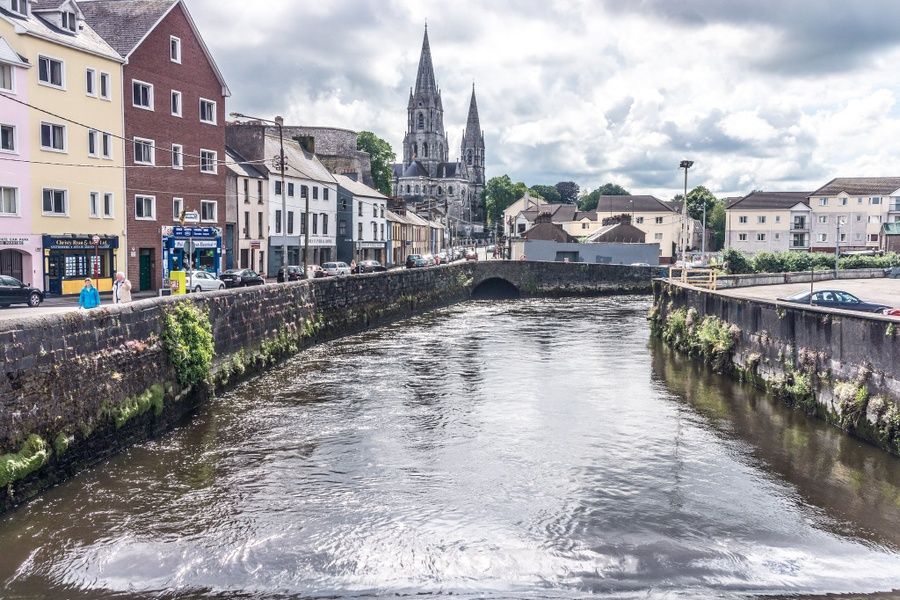 Cork may have about 800,000 fewer people than Dublin, but the city itself is just as gorgeous, vibrant, and deliciously interesting as the Irish capital. St. Patrick's Street, arguably the heart of the city, offers tons of awesome shops, a mix of old and new architecture, and sweeping views along the River Lee. You'll find many of Cork's most iconic landmarks here, including the Father Matthew statue—a well-loved figure, even if Corkonians no longer subscribe to his anti-alcohol views.
#5: Take a ferry to spooky Spike Island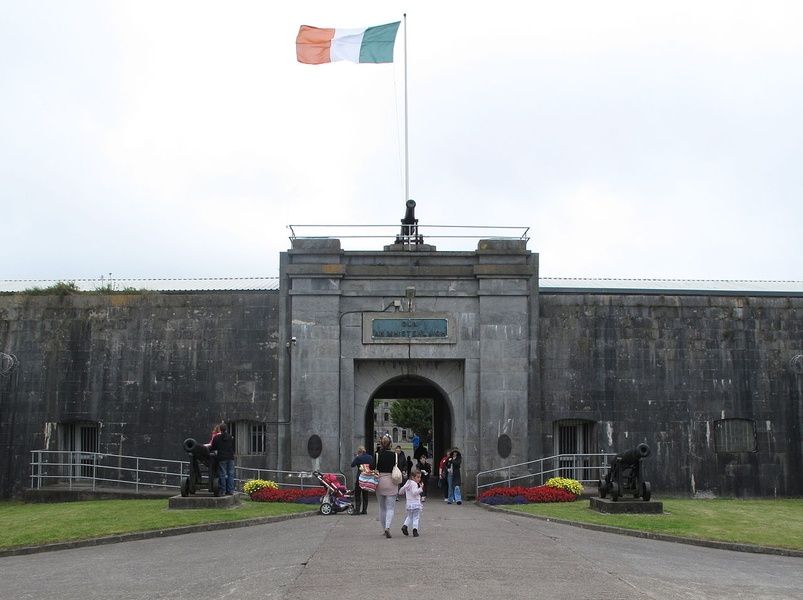 If the name Spike Island seems to invoke horror films, you aren't too far off—the island was once a prison (brave travelers can even explore it by night on an "After Dark" tour). But for anyone who watches scary movies from between their fingers, worry not! Spike Island, nestled in Cork Harbor, has a rich, varied history. Before becoming a prison, it also served as a monastery and a military fort. It's an awesome place to explore to get a sense of Irish history and the quick ferry from the town of Cobh (about 30 minutes from Cork) is a fun trip.
#6: Board the Titanic in Cobh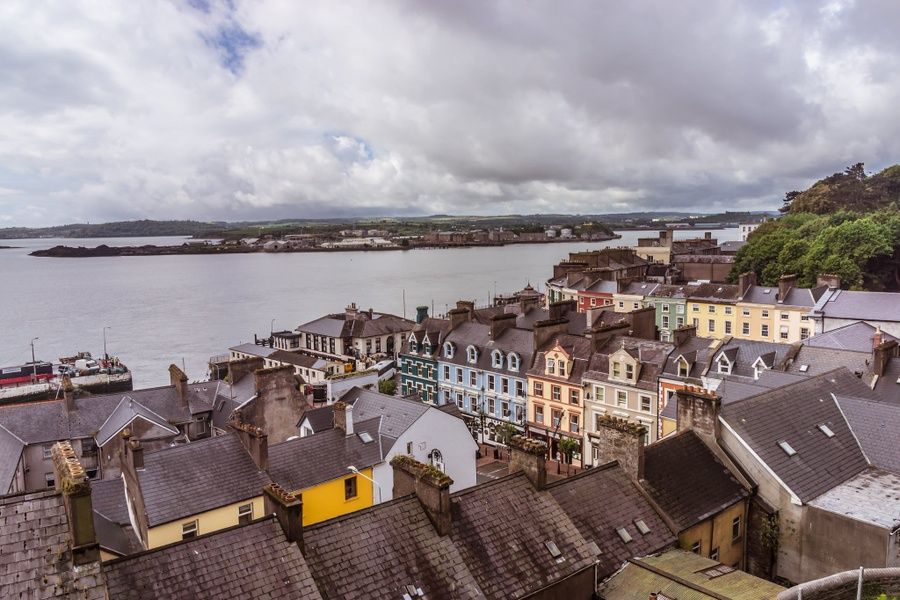 Speaking of Cobh—You know that scene in the Titanic when the doomed ocean-liner takes to open waters? All that happy waving from the docks? Yeah, that was from Cobh. At the Titanic Experience Cobh, visitors can retrace the steps of the 123 people who boarded the Titanic at Cobh—you'll get a boarding card, learn about life onboard, and "experience" the tragic sinking.
Pro tip: For more things to do in Cobh, definitely ask someone who lives in town for their advice. It's a gorgeous, historic, harbor city, so we'd definitely recommend visiting the Cobh Historical Center, eating some amazing seafood, and checking out one of Cobh's walking tours. But as always, someone who actually lives in Cork will know best.
#7: Scale the spectacular spire of St. Anne's Church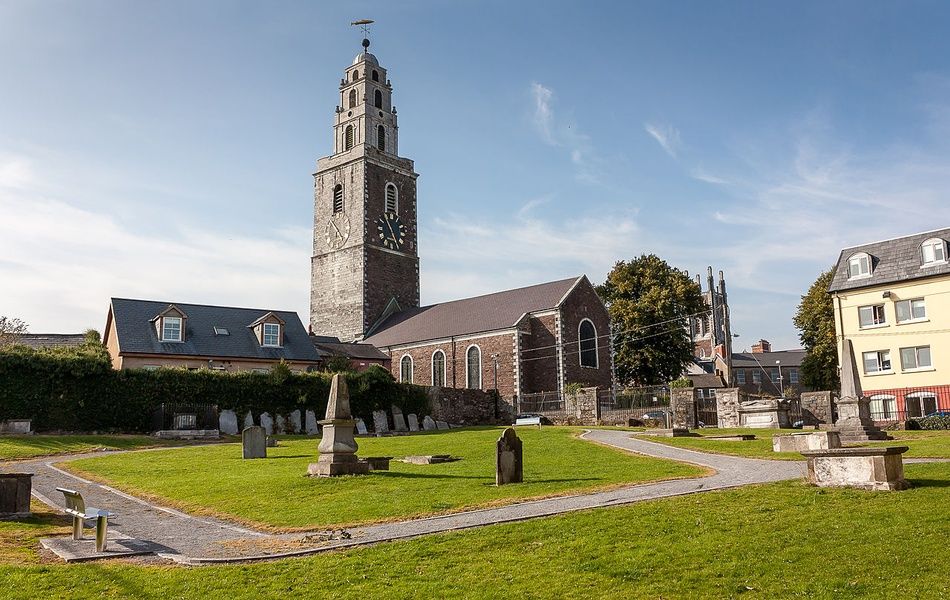 Not only is Saint Anne's Church gorgeous (it's one of the oldest churches in the town of Cork, dating back to the 18th century) but it also offers visitors one of the best views in town. Climb the tower, listen to the ringing of the famous Shandon Bells, and take in the awesome birds-eye view of Cork from above. With the gorgeous River Lee cutting through the town, it's a beautiful panorama.
#8: Befriend exotic animals at Fota Wildlife Park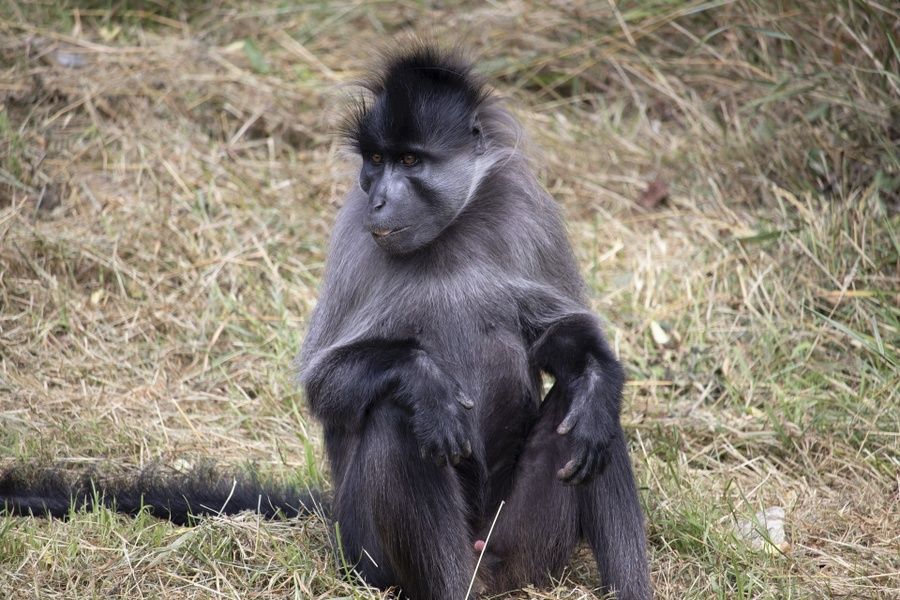 You may not associate "Wildlife Park" with "Ireland" but the Fota Wildlife Park near Cork is absolutely awesome—and one of the country's top attractions. More than a zoo, Fota contains animals that roam freely through its grounds—so don't be surprised to see a kangaroo, flamingo, or zebra stroll across your path. The Park also contains more dangerous animals—behind barriers—which means you can say hello to lions, cheetahs, rhinos, and more.
Pro tip: Only twenty minutes from Cork, visiting the Wildlife Park is a great thing to do in Ireland with kids.
#9: Indulge in local Irish beers (aside from Guinness)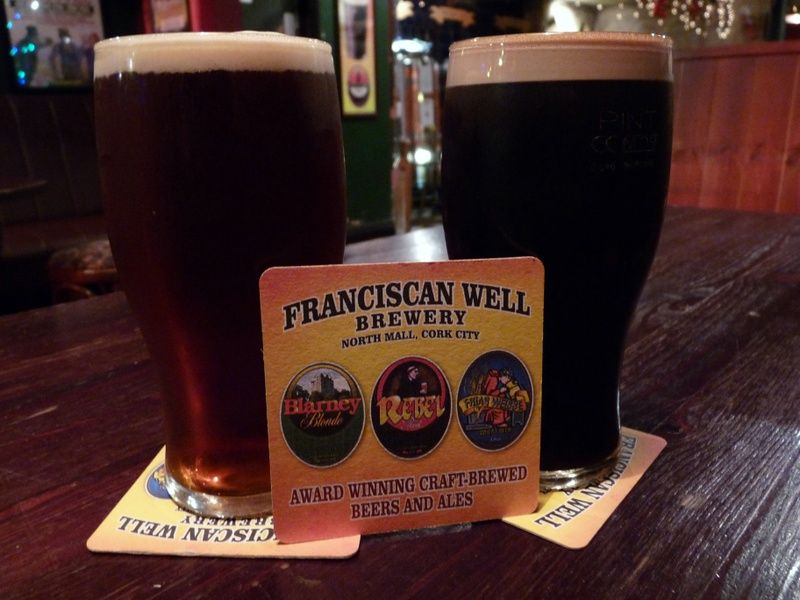 Yes, definitely grab a Guinness (or three) while in Ireland but—don't limit yourself to the "black stuff". Cork is a great place to check out some locally brewed beers that you won't find anywhere else. Franciscan Well, in the town of Cork, is one of our faves. Once an actual monastery, it brews its own, delicious, unique beers. In our opinion, having a good beer at an old pub is one of the best things to do in Ireland—and Franciscan Well is an excellent place to start.
#10: Explore rustic island villages (and watch for whales!)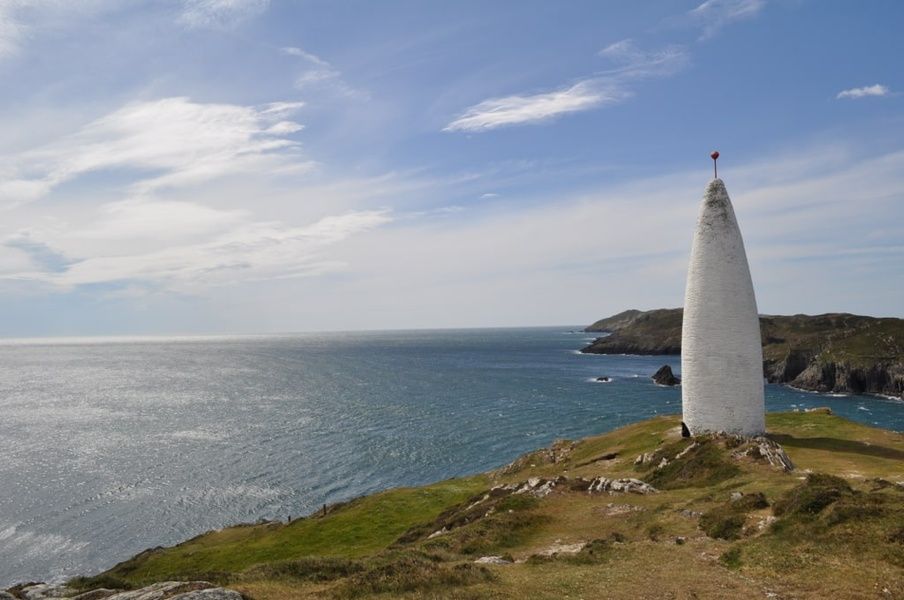 At the very southern tip of County Cork lies the breathtaking town of Baltimore. Much of what makes Ireland so magical can be found here—dramatic cliffs, roaring waves, and colorful houses and pubs. But what makes Baltimore truly special is its location at the very southern tip of County Cork. From here, visitors can easily sign up for whale-watching tours and explore the nearby islands, Sherkin Island and Cape Clear. Both islands are home to fewer than 100 people, which means they're excellent stops for some stunning nature, old stone ruins, and incredible hikes.
Pro tip: Both islands are accessible via ferry from Baltimore (it's forty minutes to Cape Clear and just ten to Sherkin Island). Avoid logistics stress and just ask a local trip planner to set up these ferry voyages.
#11: Pay respects to Cork's patron saint at St. Fin Barre's Cathedral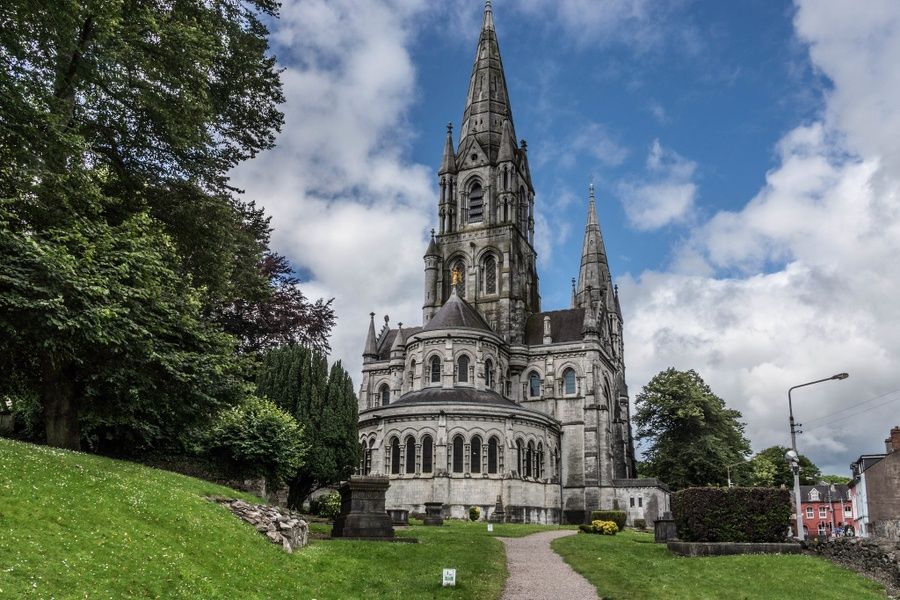 St. Fin Barre's Cathedral is a must for anyone who loves Gothic architecture. Dedicated to the patron saint of Cork, visitors are awed by the cathedral's spires, immense stained glass windows, and incredibly detailed stonework. Built between 1865 and 1879, the cathedral's history goes back to the 7th century—to when St. Fin Barre himself reportedly founded a monastery at the same site.
Pro tip: It costs 6 euros to enter the Cathedral, but it's worth it.
#12: Stargaze at the stunning Blackrock Castle Observatory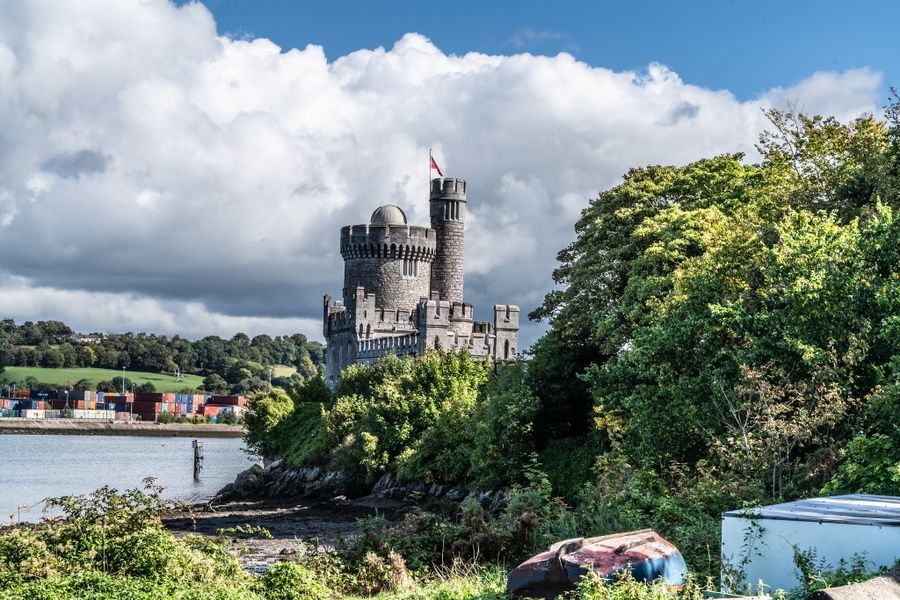 The Blackrock Castle Observatory may be old (the building dates back to 1582) but it's always had an eye on the horizon. Originally, the watchtower was built to defend Cork from pirates, the Spanish, and even (in the case of one English Lord) Corkonians themselves. With walls thick enough to withstand cannon fire, it presented a formidable defense to marauders. Today, it has a more peaceful mission: outer space! Visitors can stargaze at the planetarium, interact with a virtual astronaut, and even send emails into the cosmos.
Pro tip: If you're looking for things to do in Ireland with kids, this should top your list—youngins love the watchtower and the observatory/science museum.
#13: Celebrate Irish history at the National Monument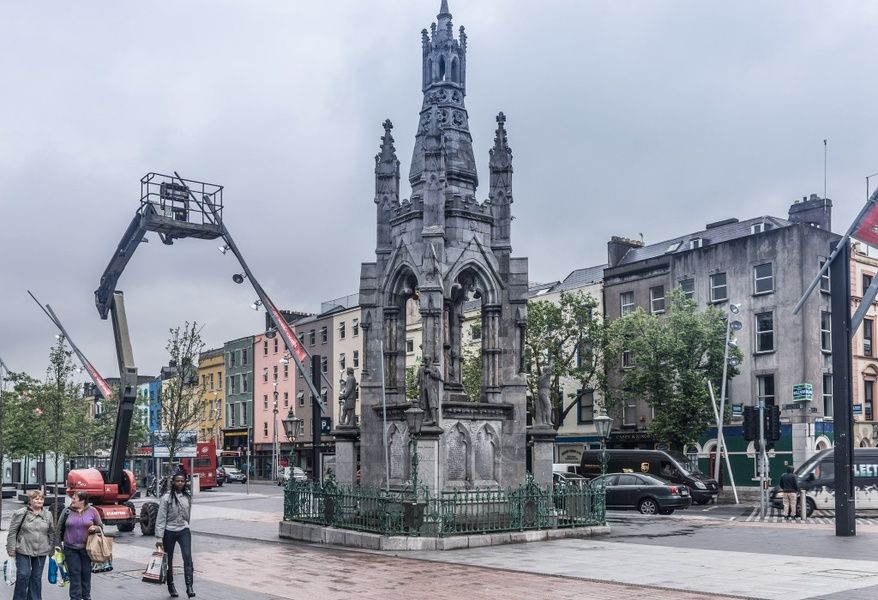 For a sense of Irish pride and history, check out the National Monument in Cork. Standing almost fifty feet tall, the Monument was presented to the public on Saint Patrick's Day in 1906 in a poignant commemoration of those who'd died fighting for Irish independence (Ireland would not become independent from Britain until 1922).
The Monument commemorates Irish revolutionary heroes from the rebellions of 1798, 1803, 1848, and 1867. A speech given at the unveiling dedicated the Monument to "the patriot sons of Ireland—to all who have suffered or died for her… or preferred poverty and exile to the glittery prizes offered to her betrayers."
Needless to say, it's a must-see for anyone fascinated by Irish history.
#14: See Cork from above at the Model Railway Village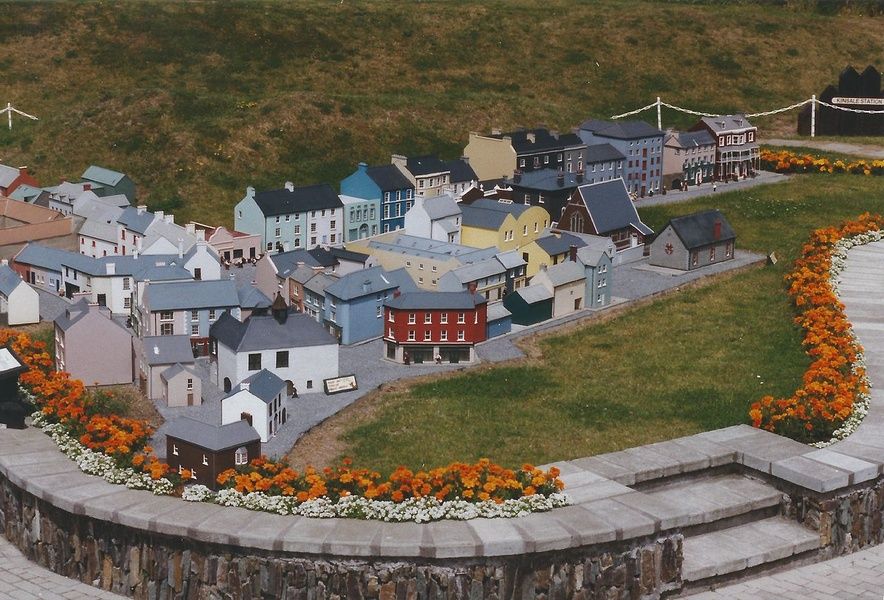 Big Little Lies may have given model train lovers a bad name, but we adore the Model Railway Village in the town of Clonakilty. About an hour from Cork proper, this unique site features a handsome, handmade scale model of all the adorable villages along the old West Cork Railway line (closed in 1961). Watching the trains traverse a miniature Cork County is mesmerizing, and all the building details are really fantastic. Kids will love watching the trains, but adults will get a kick out of this site too—especially if you've explored the towns represented in the Village.
#15: Drink gin in Clonakilty (and make some yourself!)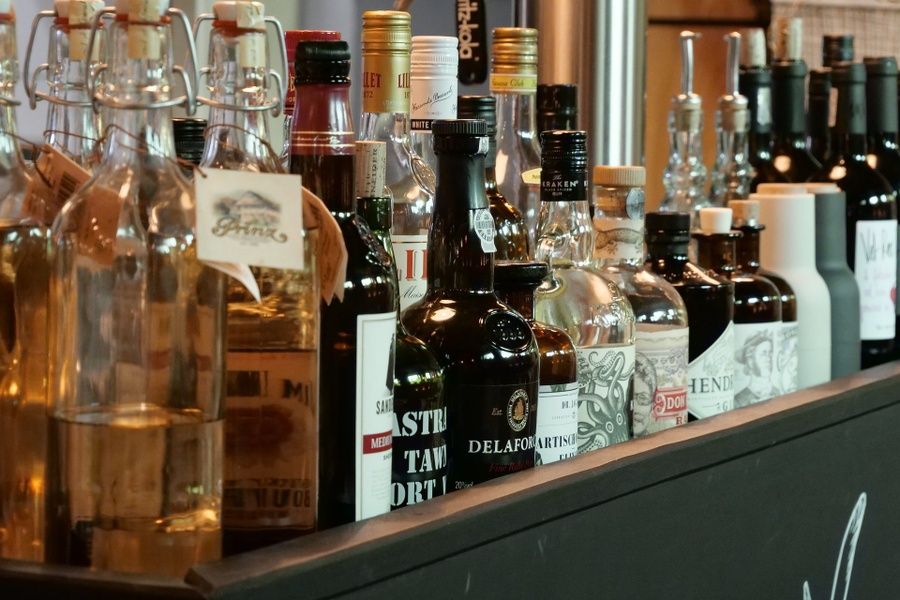 Although spirits in Ireland usually revolve around Irish whiskey, visitors to Clonakilty should definitely indulge in Irish gin. The Clonakilty Distillery Gin School is new to Cork—it opened this year—but the family behind the project has links to Cork that stretch back generations. At the school, visitors are treated to a gin and tonic and learn how to distill their own bottle of gin—talk about unique souvenirs.
Pro tip: If gin isn't your thing, skip the School and check out the Clonakilty Distillery for some award-winning Irish whiskey instead.
#16: Go to prison at the Cork City Gaol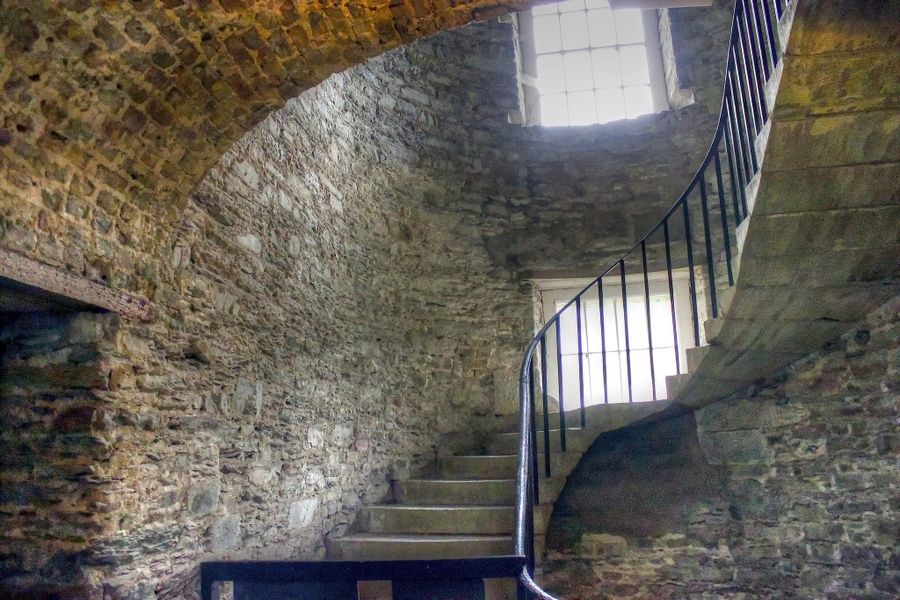 The surprisingly gorgeous Cork City Gaol looks more like a castle—but instead of treasure, its stone walls contain vibrant stories of 19th-century prison life in Cork. Using lifelike wax figures and eerie sound effects, the Gaol does a good job of depicting just how stark things could be for its prisoners—many of whom were later put on prison ships to Australia.
Pro tip: The Radio Museum, also housed here, is neat to check out. You can see a microphone that President Kennedy used when he visited Cork in 1963!
#17: Recharge at Fitzgerald Park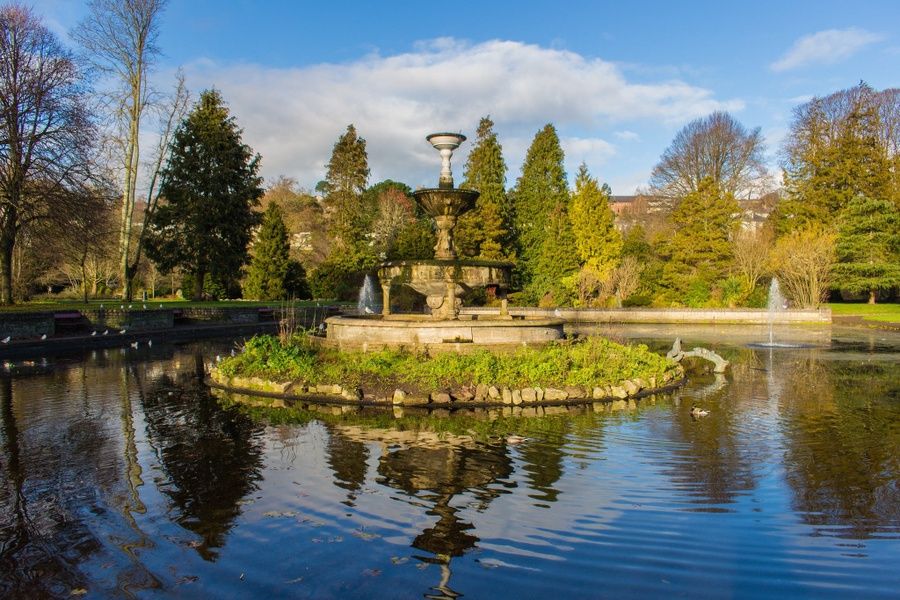 Corkonians have enjoyed the gorgeous Fitzgerald Park for over 100 years—and more than a century later, the 18-acre expanse of green space in the middle of the city has lost none of its charm. Stretching along the River Lee, visitors can gaze upon swans and water lilies, check out the cool Cork Museum, or simply wander the park's many winding paths. Kids love the playground; adults love the variety of sculptures sprinkled throughout the park; and the park is universally beloved as a respite from the city.
#18: Kayak under the stars in Lough Hyne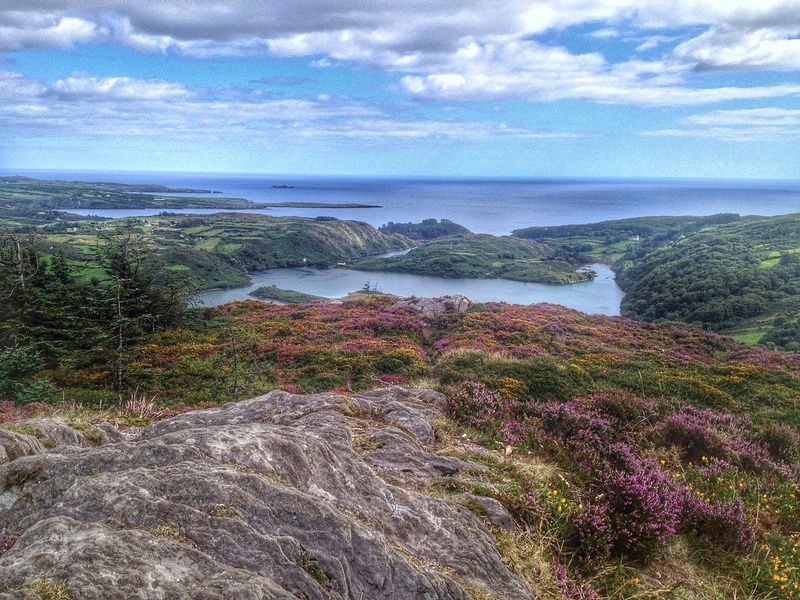 If you're looking for a unique thing to do in Ireland, consider kayaking on Lough Hyne, a saltwater lake in the west of County Cork. The best time of day? Twilight. Night kayaks in Lough Hyne are simply magical—the clear night sky sparkles with stars, nocturnal animals rustle along the undergrowth of the nearby shore, and the calm water makes it easy to glide across the surface. Ask your local to help you set it up!
#19: Hike along majestic Ballycotton Cliff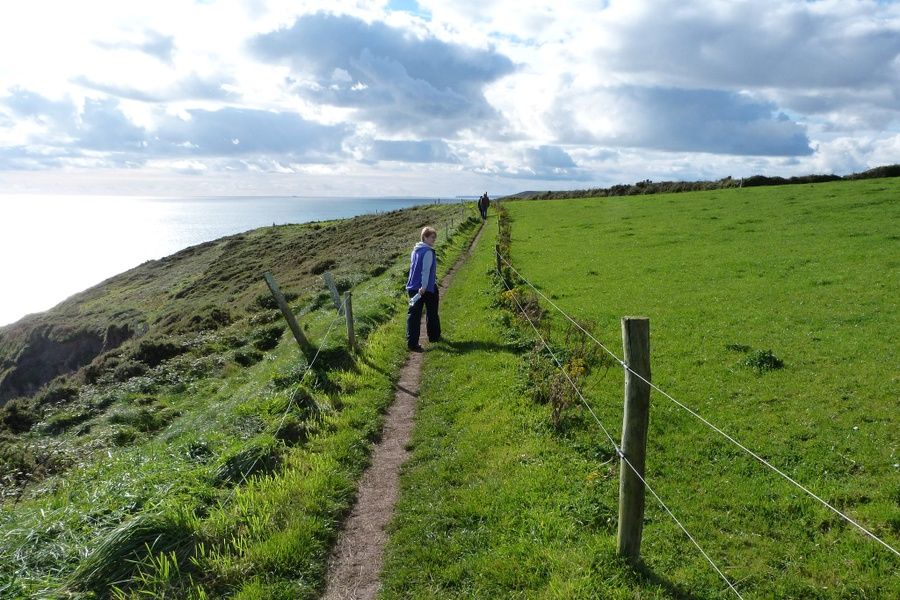 Walk off those ales and take in some incredible nature views along Ballycotton Cliff in eastern Cork. About 45 minutes from the town, hikes on these cliffs offer stunning ocean views, fresh salt air, and incredible Irish landscapes. Be sure to bring good walking shoes!
#20: Soak up the Hogwarts vibe at University College Cork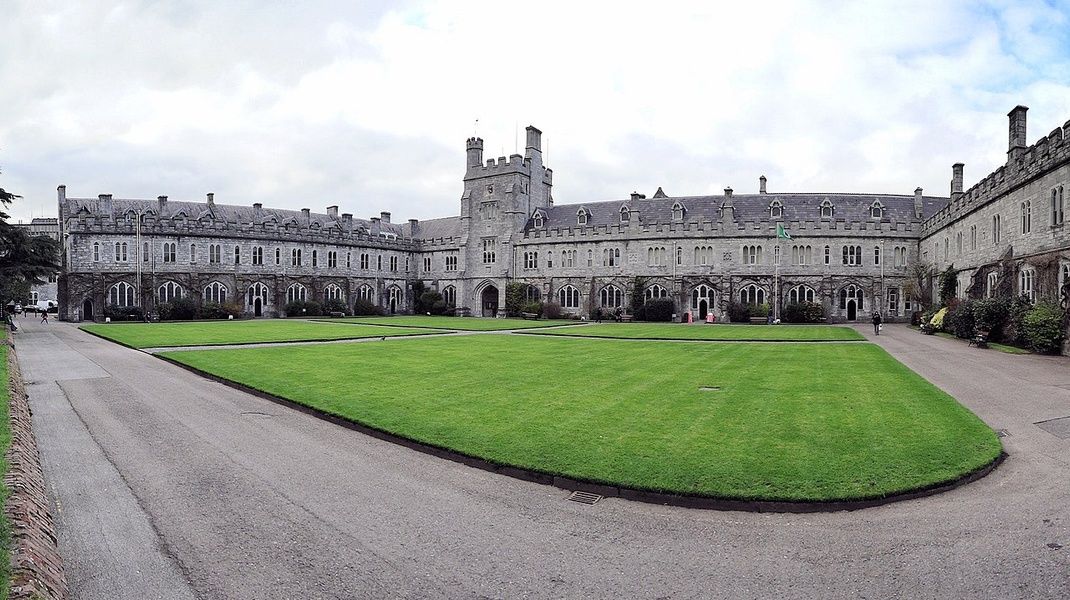 University College Cork, founded in 1845, is an easy walk from the town center. The gorgeous campus is full of ivy-covered, Hogwartsian buildings, an impressive green quad, and awesome Irish history (we're thinking specifically of the wonderfully odd "Stone Corridor", filled with gravestones carved with ancient runes). UCC is as gorgeous as Trinity College in Dublin—but you'll be able to enjoy its regal grounds without huge crowds.
--
With this list of 20 things to do in Cork, you're almost ready to explore one of Ireland's coolest counties. But let's be honest—only someone who actually lives in Cork knows about the real hidden gems. Not only that, they can design you a custom itinerary based on your interests, travel style, and budget—and answer any questions about how to live your best life in Cork. Basically, it's like having a best friend in Ireland. Questions? Send us a message.