If you've ever listened to an Irish folk song and imagined rugged, lush scenery with picturesque mountains and lakes in the background, those mental images might be straight from Donegal. This northernmost section of Ireland is the definition of stunning. From majestic cliffs to statuesque castles, you'll never run out of breathtaking views. Of course, you also won't want to miss the quaint villages and historical centers that Donegal has to offer, both in Donegal town and throughout the entire county. These are 15 things you have to do in Donegal.
Whether you're visiting Ireland or planning a staycation, work with an Irish local to plan your trip. Our locals in Ireland will plan a safe trip away from the crowds—full of up-to-date info you might not find online. Learn more.
Table of Contents
#1: Explore historic Donegal Castle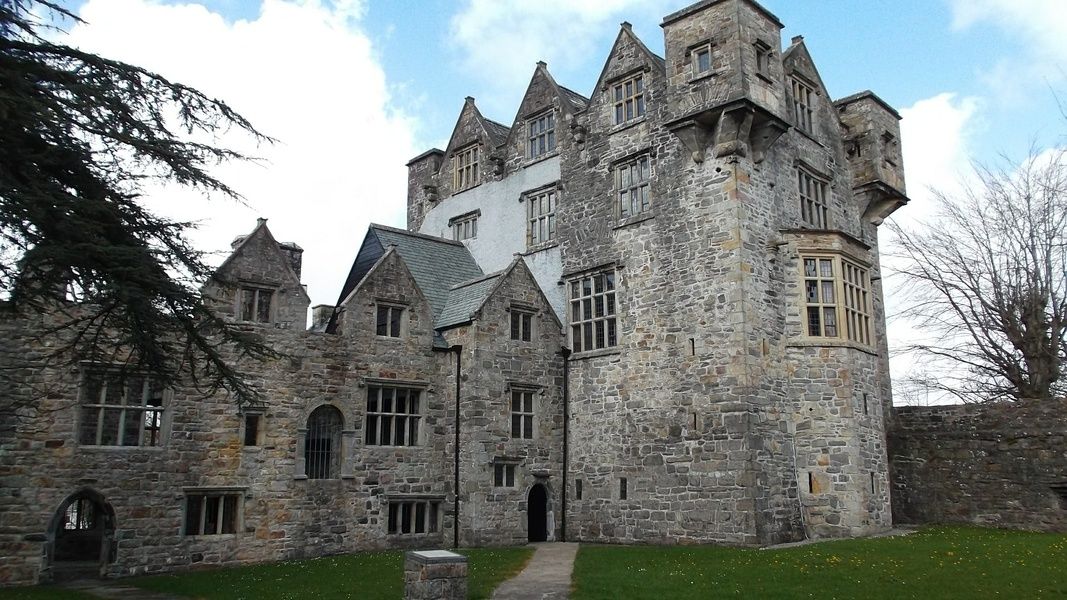 Imagine being an Irish aristocrat—living the high life, free to roam the halls of your own stunning, mysterious castle. At Donegal Castle, you can do just that. The castle is packed with rich Irish history. Built-in the 15th century by the chieftain of the O'Donnell Clan, it was home to this prominent Gaelic family for several centuries. Once you're done marveling at the amazing architecture and rich history, you'll find the delightful city of Donegal just outside.
#2: Trek through beautiful Glenveagh National Park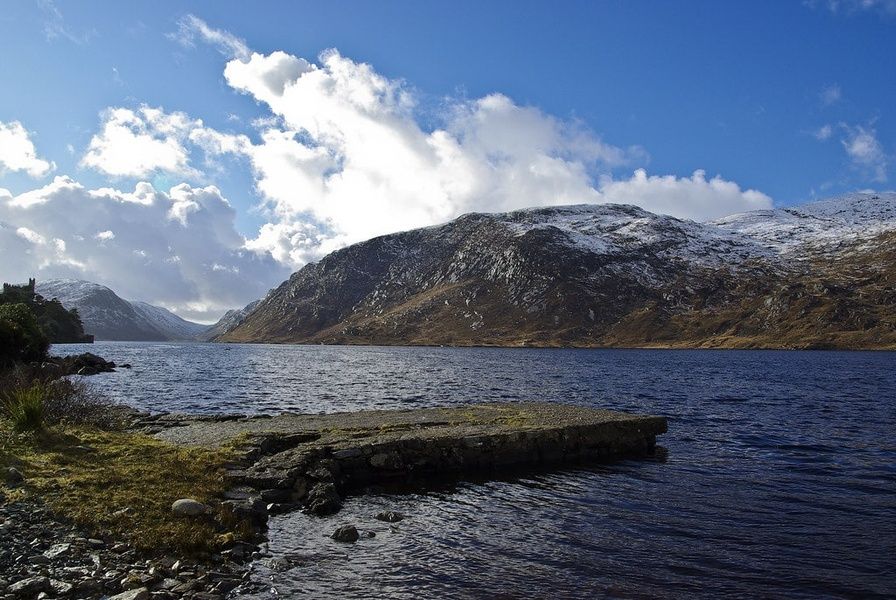 For abundant walking trails and scenic waterfalls, look no further than Glenveagh National Park. As the second-largest national park in Ireland, this park is packed with Ireland's famed lush greenery and amazing vistas. Not to mention, there's even a beautiful castle—the Glenveagh Castle—perched on the shores of Lough Veagh (inside the park). Access to the castle gardens and café is only €8.
Pro tip: Some of Ireland's best places to visit are national parks—ask a local about their favorites.
#3: Buy handmade tweed in Donegal Craft Village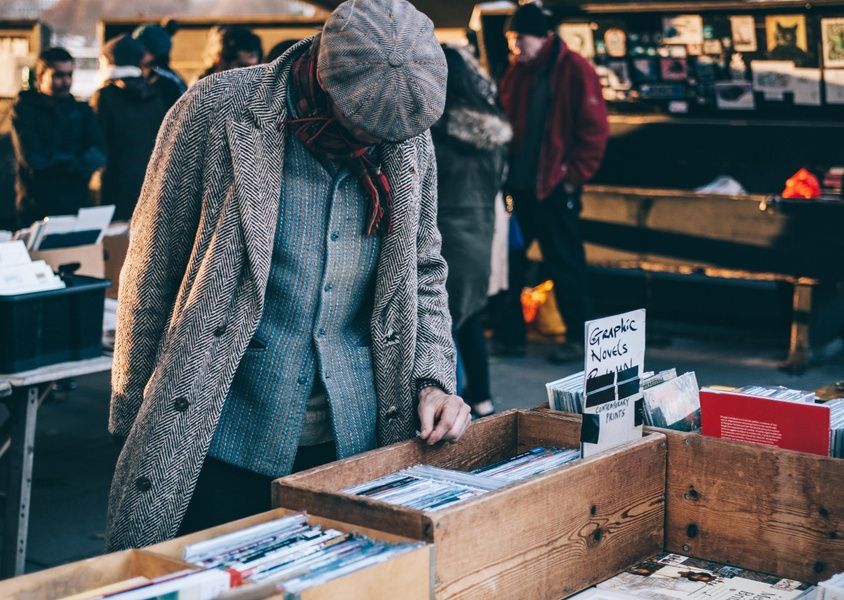 Tweed isn't just for hoity-toity college professors—it's a high-end, artisan material that's been crafted in Donegal for centuries. Originally hand-woven by farmers, tweed has always been associated with Donegal. To buy some authentic Irish tweed for yourself, head to Donegal Craft Village. In a courtyard just a mile outside of Donegal proper, you'll find craftsmen and artists selling textiles, jewelry, prints—and of course tweed—at this amazing craft market.
Pro tip: Summer hours are Monday–Saturday, 10 AM–5 PM; winter hours are Tuesday–Saturday, 10 AM–5 PM.
#4: See the stunning views at Horn Head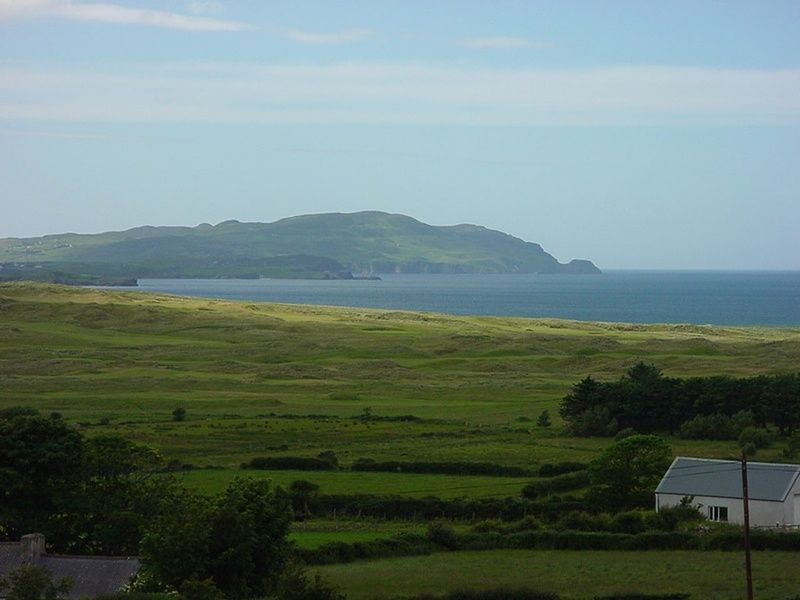 One of the best things to do in Ireland is to chase down the country's most amazing, sweeping sea views. In the town of Dunfanaghy, about 90 minutes from Donegal, you'll find one of Ireland's best at Horn Head: a vast set of cliffs that fall dramatically into the crashing waves of the Atlantic Ocean. Stand on the cliffs and absorb the breathtaking views, explore the remains of rugged, prehistoric ceremonial stone circles, or take a windy selfie. Whatever you choose, you'll feel on top of the world.
#5: Climb the Fanad Head Lighthouse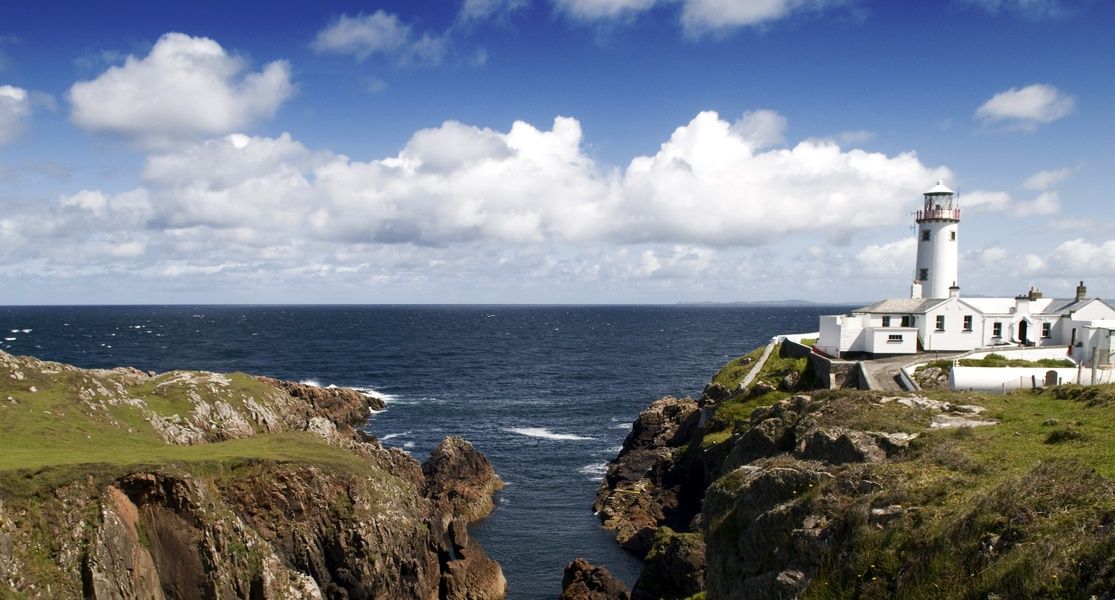 County Donegal is known for its stunning lighthouses, but as a local will tell you, not many of them are a simple trek. However, the Fanad Head Lighthouse located on Fanad Peninsula (about 90 kilometers from Donegal Town) is a less rigorous walk than most. You also have the option to stay at one of the apartments in the lighthouse and fall asleep to the sound of waves crashing outside your window.
#6: Have a pint in the rustic village of Ardara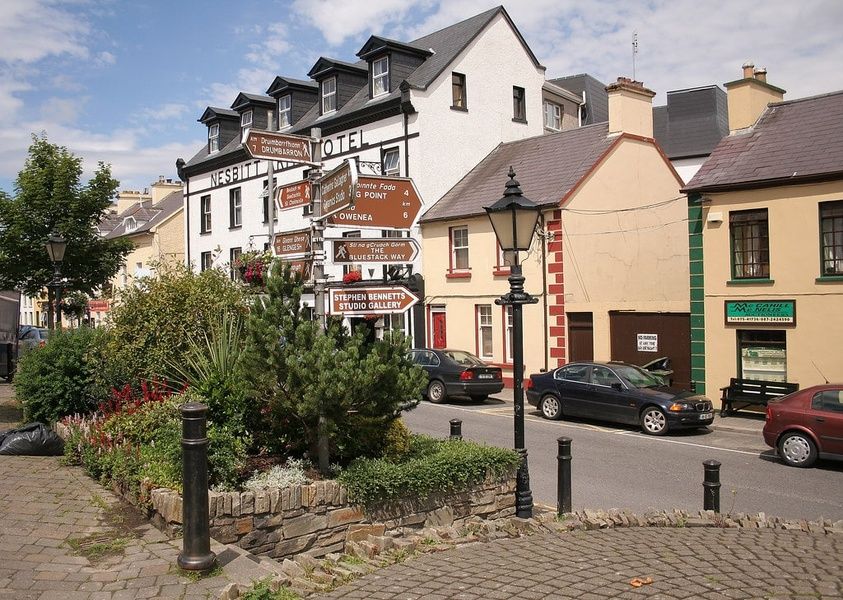 Besides its amazing scenery and hiking trails, the charming village of Ardara is also home to numerous quaint pubs and cafes—and we all know that having a pint is an important thing to do in Ireland. Choose one, have an ale, and chat with the locals—this town is home to fewer than 800 people, so you'll definitely get to soak up some local flavor! Depending on the time of year you visit, you may also want to check out one of the town's Irish music festivals—the Cup of Tae festival happens every May, and the Johnny Doherty festival happens every September. It's no wonder that Ardana was named one of the best villages to live in Ireland by the Irish Times in 2012.
Pro tip: Looking for more specific spots that helped this town earn its adorable title? Have a local plan your trip.
#7: Discover the caves at Maghera Strand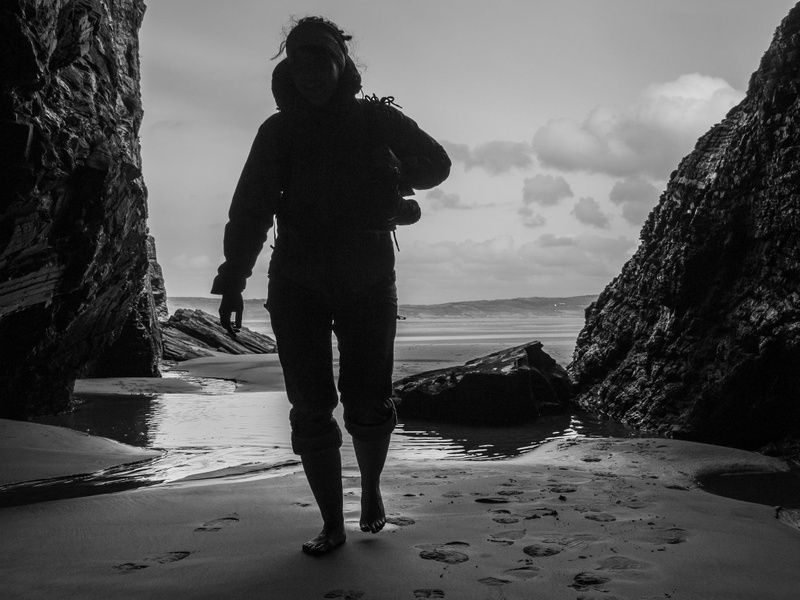 Quiet and remote, Maghera Strand rests on the western peninsula of Donegal County. Among the secluded white sand dunes, you'll find a beautiful rocky cliffside that boasts over twenty amazing caves. At low tide, you're free to explore the caves—many of them extend deep into the cliffside. If you arrive at high tide and the caves aren't accessible, you can enjoy a lovely walk through the dunes.
Fun fact: The caves at Maghera Strand were supposedly the site of a Viking massacre (awesome, right?). Ask your local to tell you about all the legends surrounding the caves before you visit—it'll make your experience so much cooler.
#8: Climb the majestic Slieve League cliffs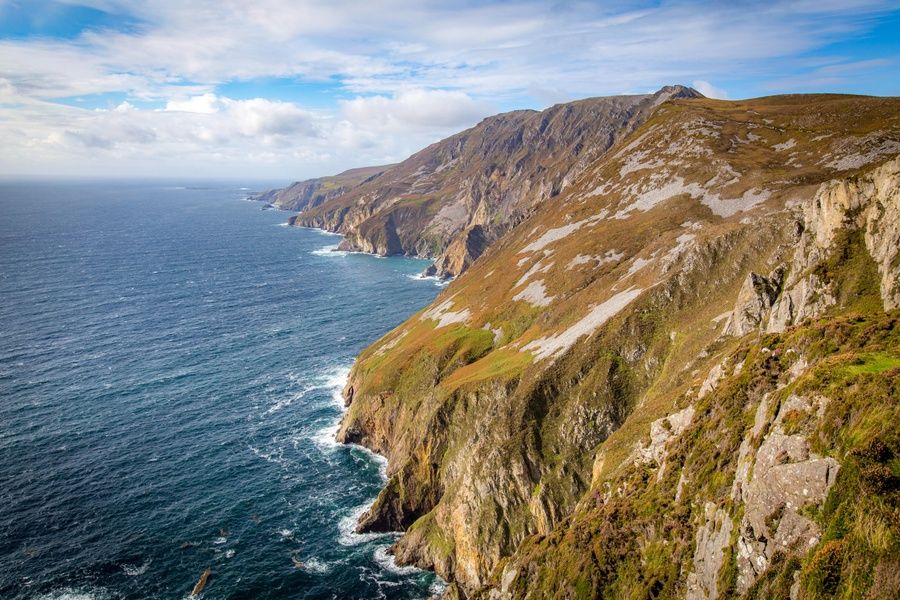 About an hour's drive from Donegal Town, these gorgeous cliffs are so awe-inspiring that you'll forget about your fear of heights. As some of the tallest seaside cliffs in Europe, the Slieve League cliffs sit about 2,000 feet above the Atlantic. They are actually higher than the well-known Cliffs of Moher–but without the crowds and long lines. Also known as Sliabh Liag, this breathtaking natural wonder is steeped in Irish history and mythology. Our advice: ask your local Irish trip planner to tell you all about it before you go!
#9: Search for the Lough Eske Monster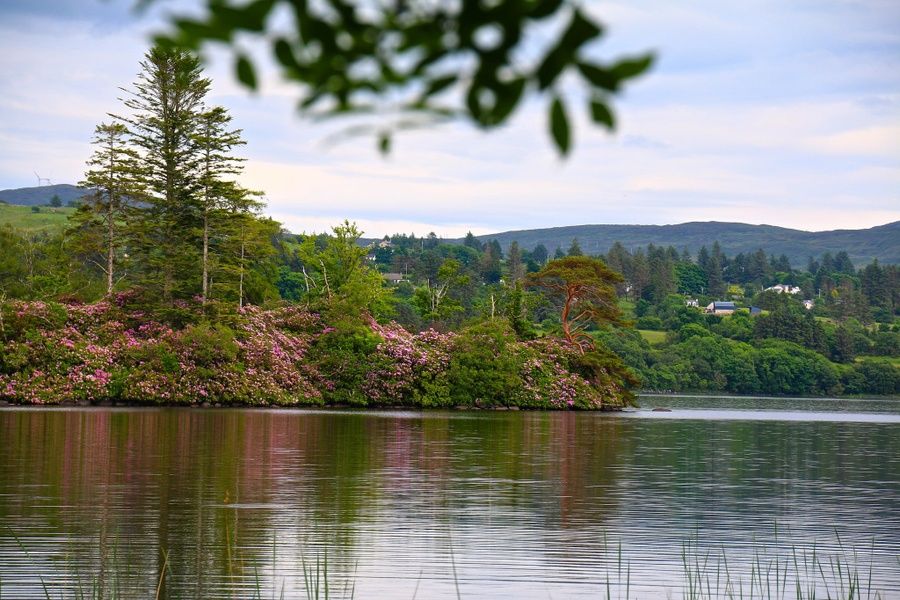 We might all be familiar with the Loch Ness Monster in Scotland, but there are also rumors of a monster in the small lake of Lough Eske. Witnesses have only spotted this creature a few times, but who's to say the next person to catch a glimpse won't be you? Fishing is also a popular activity here; if you're interested, ask your local to help get you set up with fishing gear. Not so interested in fishing? Lough Eske Castle is here too, and absolutely awesome to tour (it's also an amazing place to stay in Ireland).
#10: Marvel at the hilltop fort Grianan of Aileach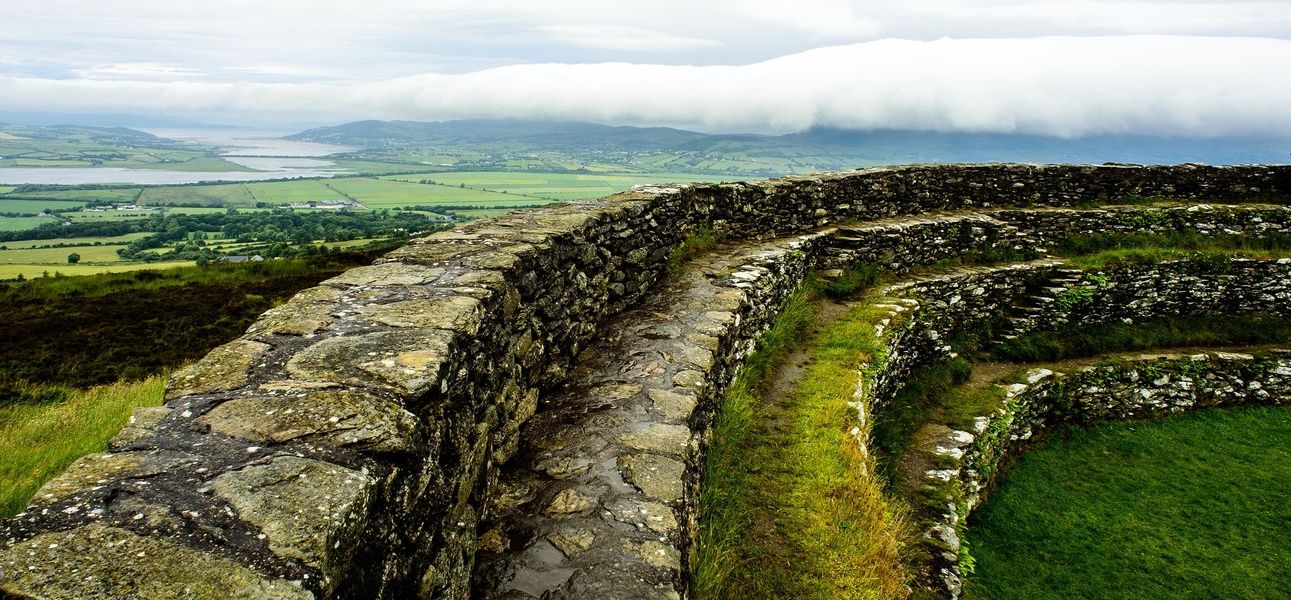 This ancient hilltop fort Grianan of Aileach is steeped in Irish mythology. In Neolithic times, the water here was thought to have magical properties. Due to the sound-amplifying stone walls, those who were superstitious warned that secrets told within the fort would become public. Although the functional settlement here was destroyed in 1101 CE, the remains are certainly worth a visit. It offers a fantastic view that allows you to see three Irish counties at once—Donegal, Derry, and Tyrone.
#11: See the Northern Lights at Malin Head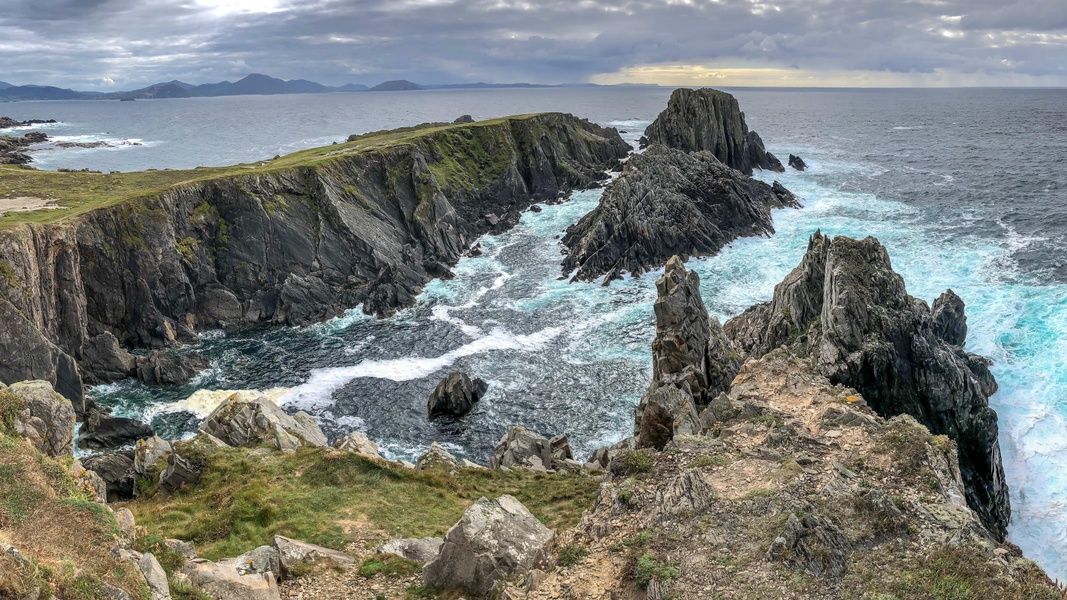 A unique thing to do in Ireland is to head north—far north, as north as you can go, to Malin Head. The northernmost point in all of Ireland, Malin Head offers visitors a chance to catch glimpses of the stunning Aurora Borealis, or Northern Lights. Get a local's advice on the times of the year when you can get the best see this stunning natural wonder. While you're here, it's also worth taking a trip to the clifftop tower at Banba's Crown, built-in 1805.
#12: Tour the Doagh Famine Village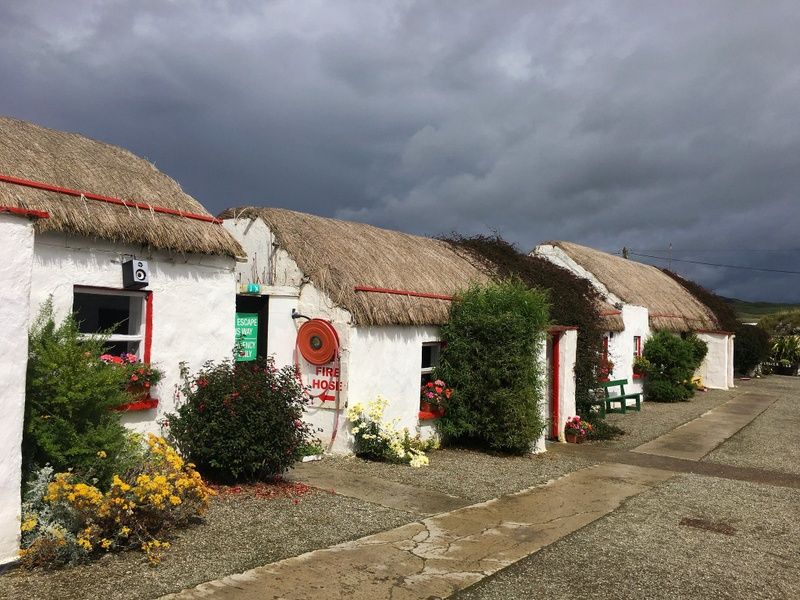 For the history-loving traveler, you couldn't do better than the Doagh Famine Village. A recreation of Irish neighborhoods during the Great Famine of the 1840s, it's an interactive walk-through museum built around original thatched dwellings. The village is full of realistic details, including secret passageways that will give you a snapshot of everyday life for those living through the famine. If you're looking for Irish history brought to life, this museum is the right place.
#13: Brush up on your history at the Railway Heritage Center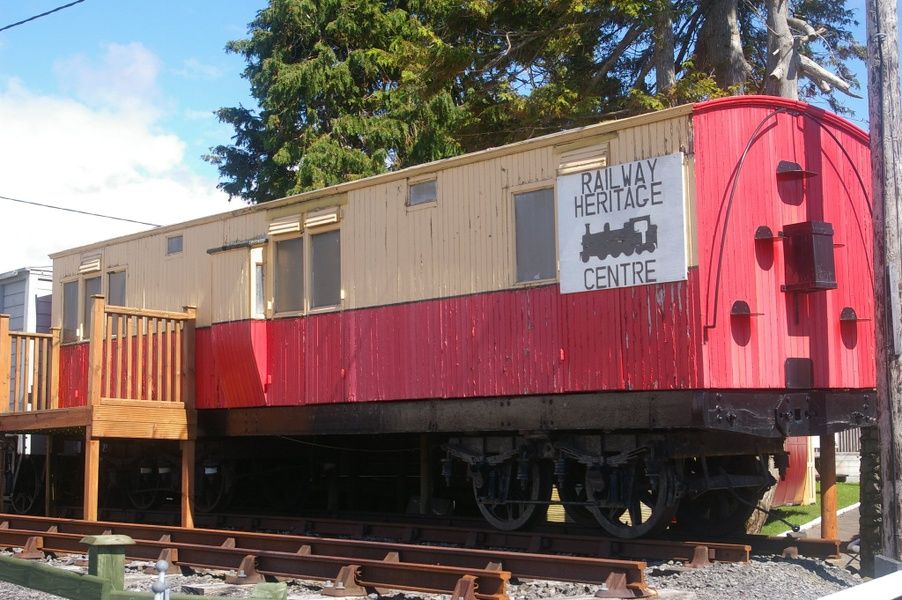 It might seem archaic in 2024, but the County Donegal Railway used to be a thriving, exciting, and vital part of Irish life in this region. From 1906 through 1960, the railway was essential for farmers, fishermen, and other community members to get around and conduct business. To get an up-close glimpse of what the railway was like in its heyday, it's certainly worth a visit to the Railway Heritage Center—in our opinion, some of the best stuff to do in Ireland has to do with history, and Railway Heritage Center is no exception. Here, you can find model railway tracks and tons of memorabilia. It's a perfect off-the-beaten-path Ireland gem for history lovers staying in Donegal Town.
#14: Immerse yourself in art at the Glebe House and Gallery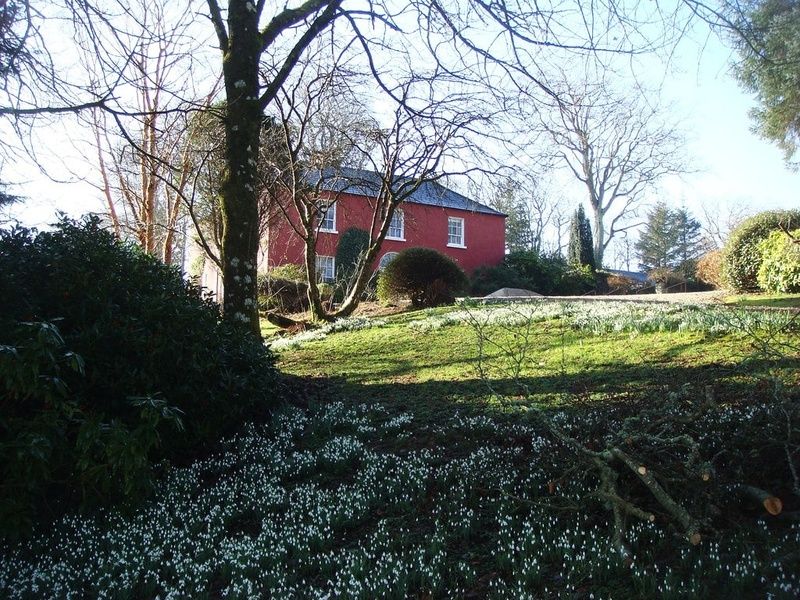 Located outside the town of Letterkenny about 30 miles from Donegal Town, the Glebe House and Gallery was home to portrait and landscape artist Derek Hill for 30 years. Inside, you'll find his collection of textiles, Japanese art, and about 300 works by prominent artists of the 20th century like Picasso and Kokoshka. You'll leave feeling inspired, cultured, and perhaps even ready to paint the stunning Donegal landscapes you see on your trip!
#15: Go surfing in Bundoran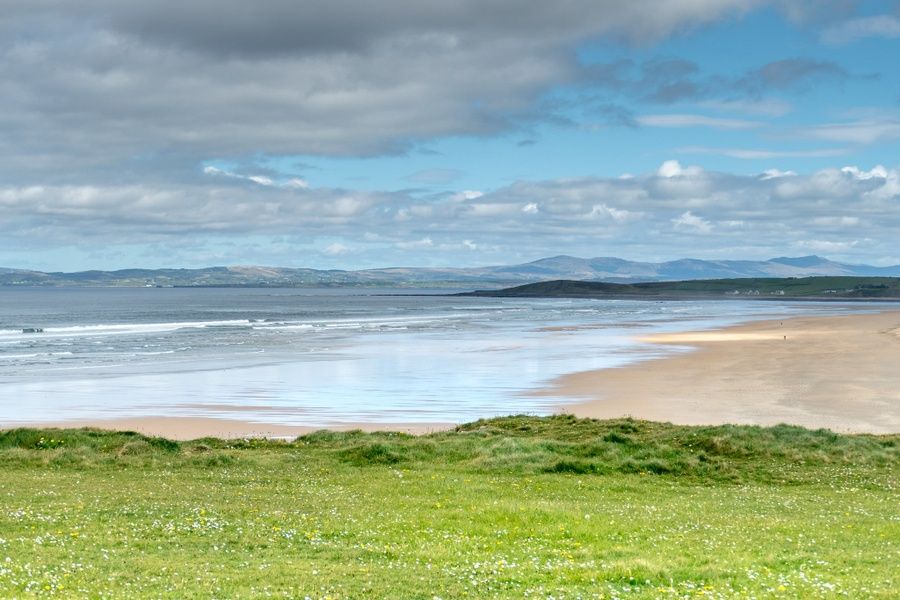 While the word "surfing" may elicit thoughts of California rather than Ireland, the Bundoran beaches in the south of County Donegal attract tons of surfers year-round. In fact, the area was recently named one of the top 20 surf towns in the world by National Geographic! Even if you're not a surfer, there's plenty to do in Bundoran. Walk along the beach, enjoy the variety of pubs and cafes, or test out the slides at WaterWorld. But don't just take our word for it—connect with an Irish local to get insider info on the most awesome stuff to do in Bundoran.
--
With this list of 16 things to do in Donegal, you're almost ready to start exploring this stunning Irish county. But to get to know the *real* Donegal, connect with someone who actually lives there. Not only can a local answer all your Donegal questions, but they'll help design an entire itinerary based on your interests and travel style. Why see Donegal like a tourist when you could see it like a local?