Kilkenny bursts with unique attractions—haunted caves, ancient breweries, and, of course, the inevitable Irish castles. Halfway between Dublin and Cork, the medieval town and surrounding county of Kilkenny are way more than a pitstop—and these are the 13 things you have to do there.
To go beyond the tired, cliché guidebook attractions, connect with an Irish local to plan your trip. With a local's help, you'll be able to experience Ireland *like a local*—not like a tourist. Learn more.
Table of Contents
#1: Explore medieval Kilkenny Castle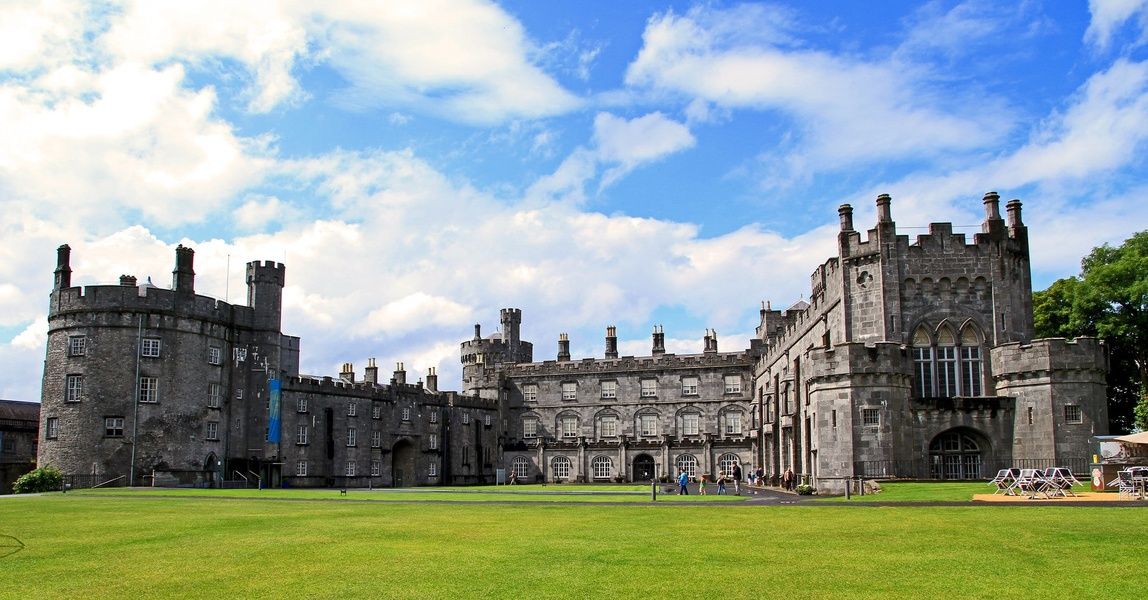 Grand Kilkenny Castle perfectly embodies the region's rich history. Originally a wooden castle built in the 12th century by Richard de Clare—aka Strongbow, one of the first Norman invaders of Ireland—the castle has since played a starring role in many Irish historical dramas. Today, it's one of the top attractions in all of Ireland. Visitors love strolling the ancient stone halls, exploring the peaceful gardens, and imagining the ghosts of inhabitants past.
#2: Descend into haunted Dunmore Caves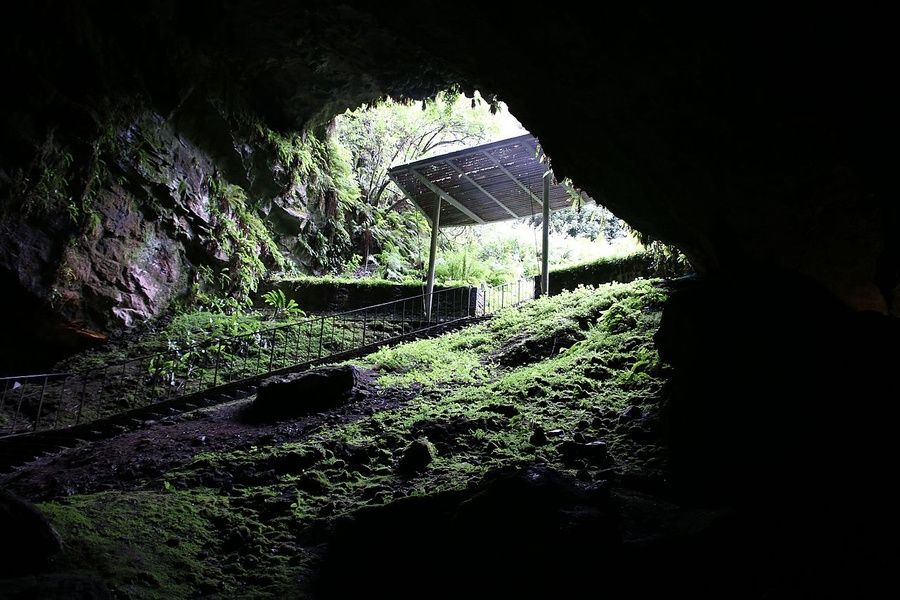 Dunmore Caves, about 15 minutes from Kilkenny proper, is an awesome sight if you're looking for off-the-beaten-path activities in Ireland. And if you aren't scared of the dark. Or ghosts.
The caves may seem peaceful today, but their limestone walls once bore witness to a brutal 10th-century Viking massacre (how cool is that?). Legend claims that up to 1,000 people may have been killed—lore supported by the discovery of human remains and Viking coins.
#3: Have a pint at historic St. Francis Abbey Brewery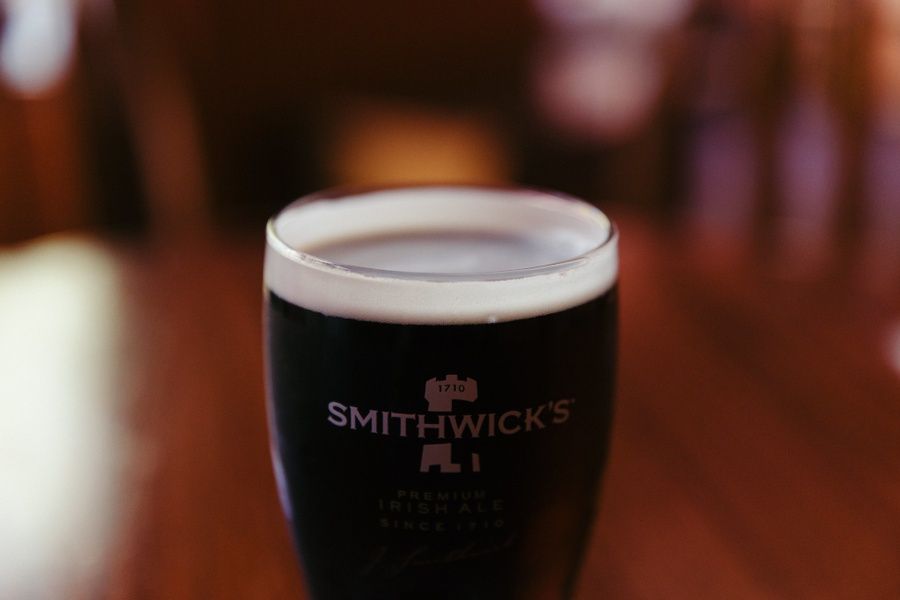 Kilkenny's legacy of beer stretches back to 13th-century, beer-brewing monks—a legacy picked up by John Smithwick, who began brewing ale at the ancient St. Francis Abbey in 1710. The brewery functions to this day, and offers visitors a delightful chance to indulge in one of the best things to do in Ireland: drinking beer! Sign up for the Smithwick Experience tour to learn about the brewery's history, the brewing process, and, of course, to taste some Smithwick ales.
Pro tip: Interested in local Irish beers that aren't Guinness? Drinking local beers is one of the best things to do in nearby Cork!
#4: Discover a lost medieval town at Jerpoint Park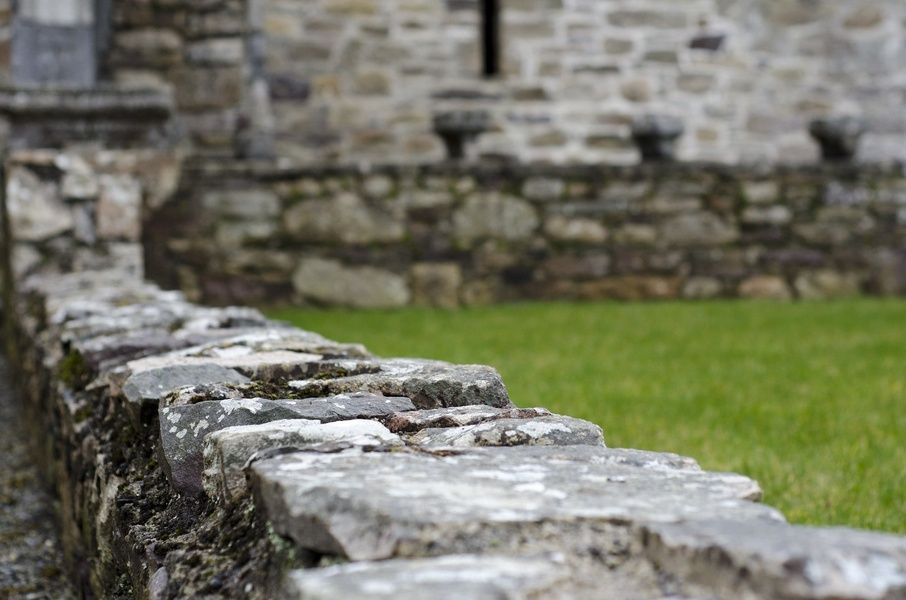 It's hard to imagine a town simply disappearing from the map, but that's what happened to the medieval town of Newtown Jerpoint, about twenty minutes from Kilkenny. Founded in the 12th century, this once-bustling spot slowly faded away—overgrown by ivy, Jerpoint disappeared into the wild.
It took a pig farmer named Joe O'Connor to unearth the ancient town. Amid the crumbling stone ruins, O'Connor discovered a real treasure: the tomb of St. Nicholas of Myra (aka, Santa Claus). Today, he and his wife Maeve offer tours of the forgotten town, as well as sheepdog demonstrations—they'll even offer visitors tea and scones if you book in advance.
Pro tip: This unique site rarely makes the guidebooks—so ask your local for help setting up the tour.
#5: Walk the "Medieval Mille" to explore Kilkenny's ancient history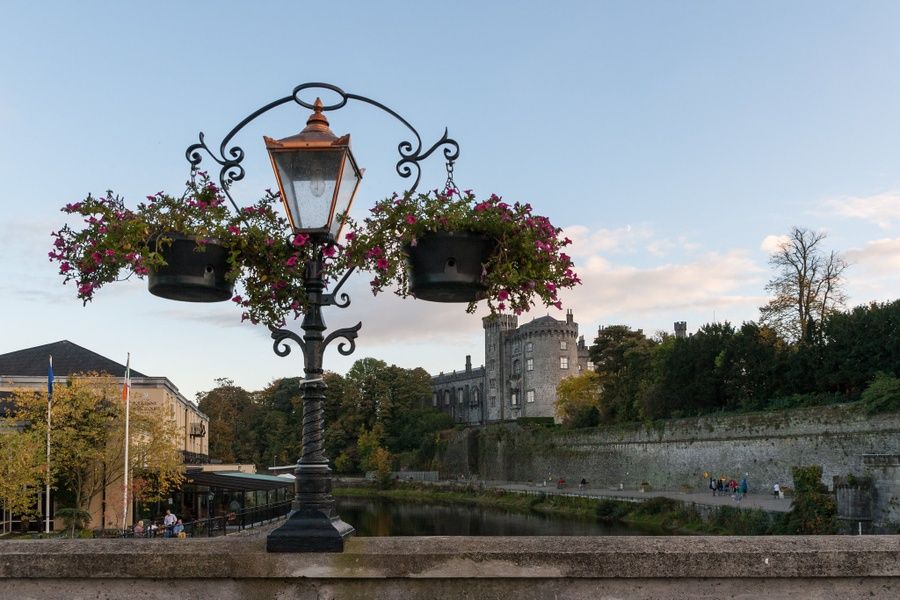 Kilkenny is one of Ireland's premier medieval towns and one of the top places to stay in Ireland if you're hoping to explore medieval history. One way to see all of Kilkenny's best medieval sights is to stroll along the Medieval Mile—a route dotted with impressive stops like Kilkenny Castle and Saint Francis Abbey. Be sure to visit the "newest" attraction along the path, the Medieval Mile Museum. Constructed in 2017 within the gorgeous 13th-century St. Mary's Church, the museum is a great starting point for exploring all of Kilkenny's medieval sights.
#6: Scale the Round Tower at St. Canice Cathedral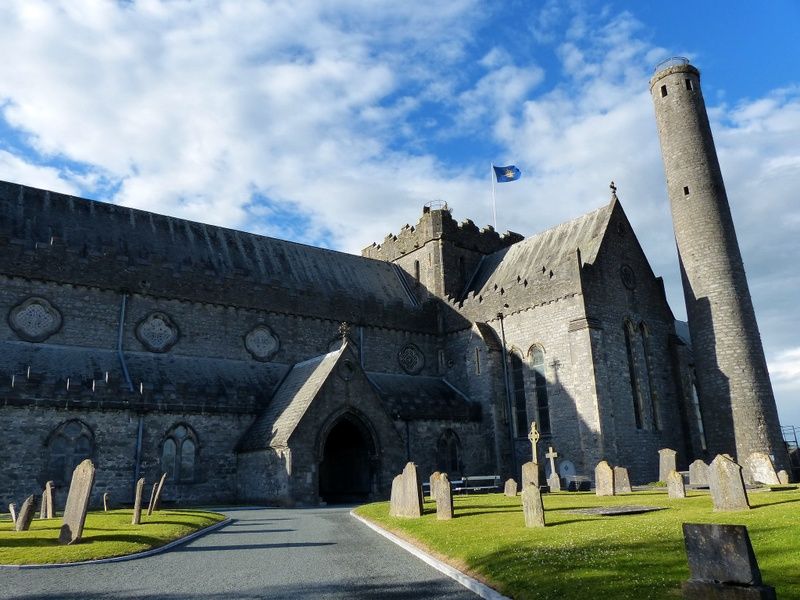 One of the coolest things to do in Ireland is to explore the country's wealth of incredible, ancient cathedrals—and the 13th-century St. Canice in Kilkenny is among the best to visit. Not only is the cathedral itself gorgeous and well-maintained (despite surviving an attack by Oliver Cromwell in 1650) but it's also the second-longest cathedral in all of Ireland. Meaning, you'll find plenty of fascinating nooks and crannies to explore.
But the real treat of St. Canice is the Round Tower next door. Thought to be the oldest standing structure in town, the tower is more than a fascinating sight—you can climb to the top for an unbeatable view of Kilkenny.
#7: Learn the sport of hurling at Kilkenny Way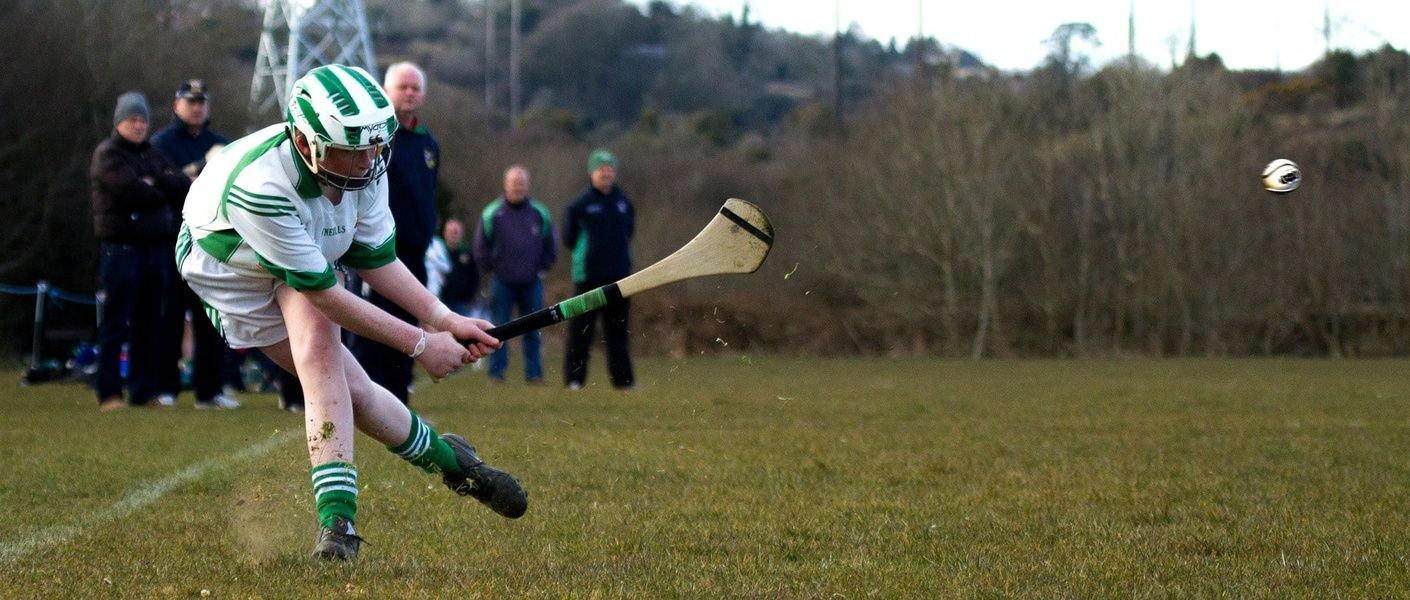 Never heard of hurling? No worries! Somewhat unknown outside of Ireland, hurling has been an Irish pastime for over 4,000 years. It's basically high-speed field hockey (though significantly more violent). Learn about this classic Irish sport with Kilkenny Way, a 2-hour tour that offers an immersive hurling experience.
Ask your local trip planner to set this up—guides will take you through the Legends Hurling Museum and onto Nowlan Park (where the local team plays) to practice hurling yourself. You'll be a hurling champ—or a least a fan—in no time at all.
Pro tip: Looking to explore Ireland's sports scene? One of the best things to do in Limerick, only 90 minutes away, is to cheer on the town's beloved rugby team!
#8: Find serenity at beautiful Kilfane Glen and Waterfall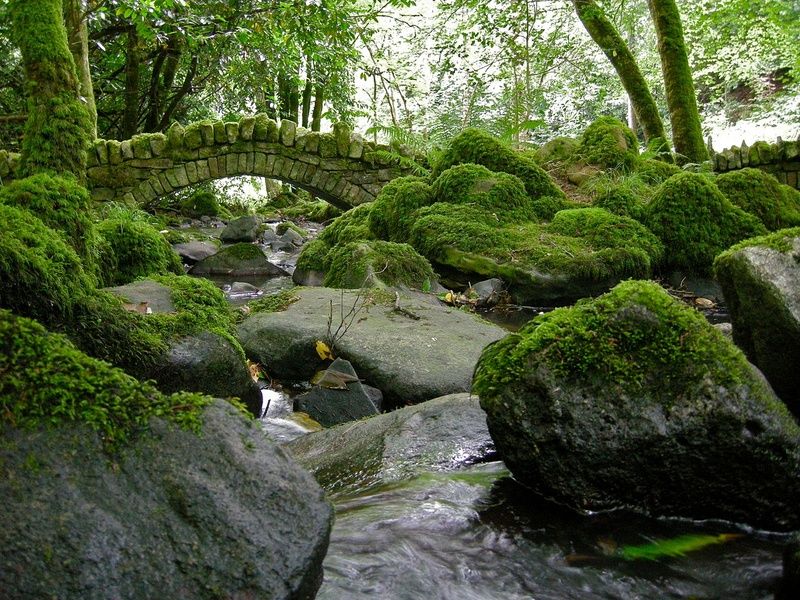 Immerse yourself in Ireland's enchanting nature and visit the mystical Kilfane Glen and Waterfall. Kilfane came into being in the 1790s, during the heydey of wild, "natural" gardens. Over time, Kilfane fell into disuse and went practically untouched for 200 years before its rediscovery. Today, visitors can stroll its idyllic paths, enjoy the lush, green beauty, and find the ultimate zen at Kilfane's famous waterfall.
#9: Drink at a pub founded by a (possible) witch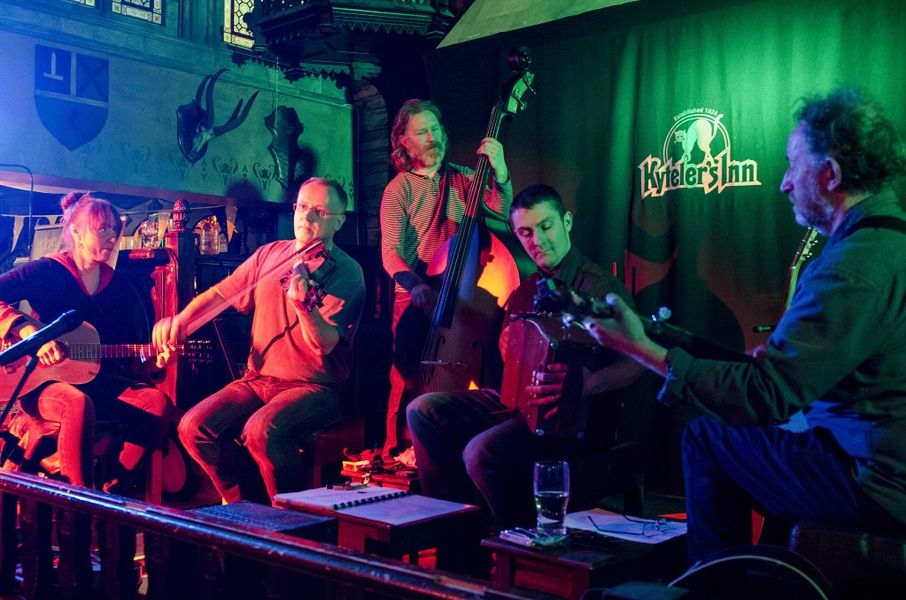 Established in 1323, Kyteler's Inn is certainly one of Ireland's oldest pubs. But it also has one of the most fascinating backstories. The pub's founder and namesake, Alice de Kyteler, lived a vibrant life—marrying four times and building a fortune that elicited jealousy throughout Kilkenny.
de Kyteler, accused of witchcraft and sentenced to burn in 1324, escaped to England (her loyal staff was not so lucky). The pub itself suffered ups and downs throughout the centuries that followed, but today thrives as one of Ireland's top spots for local music.
Pro tip: For more pub recs, just see what locals say about their favorite places.
#10: Experience 17th-century life at Rothe House and Garden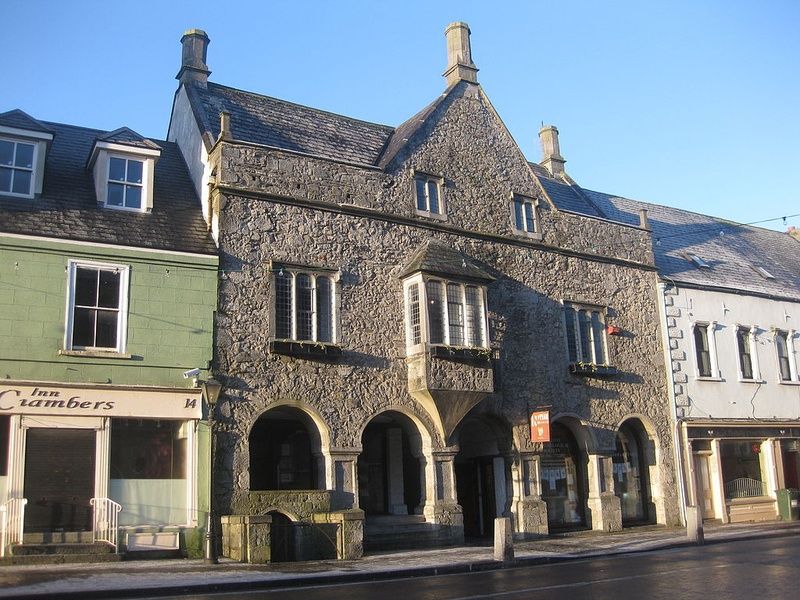 For a look at 17th-century life in Kilkenny, visit the Rothe House & Garden. Here, you can explore the former residence of John Rothe Fitz Piers, a mayor of Kilkenny, the extensive and colorful gardens, and the museum on site. Plus, if your family has roots in Kilkenny, the Rothe House is an especially good stop—it contains Kilkenny's genealogical research center.
#11: Wander through ancient ruins at Kells Priory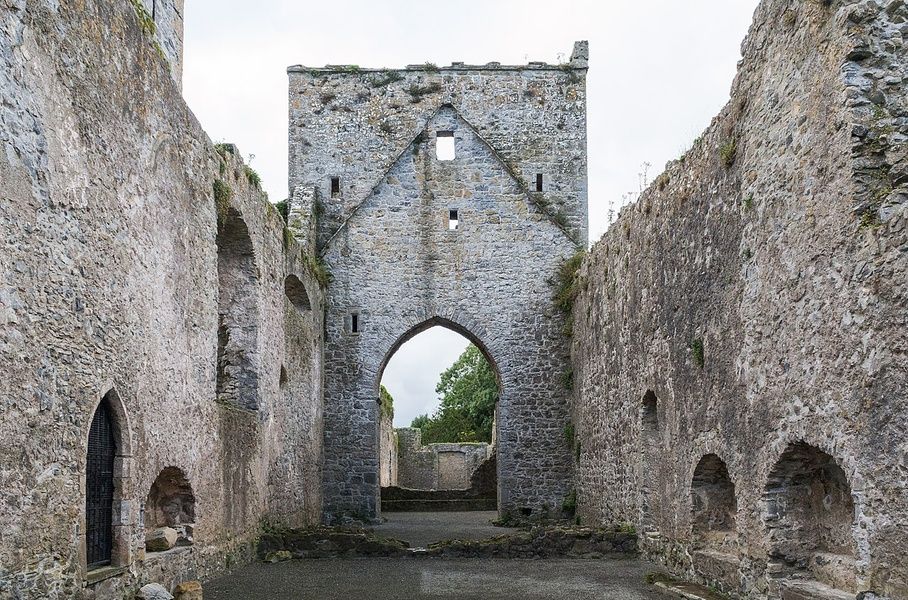 Nothing speaks to Ireland's incredible history like the stone ruins found throughout the country—and the ruins of Kells Priory in Kilkenny provide a powerful look at Ireland's past. The priory, or monastery, dates back to 1193 when it was founded by Strongbow's brother-in-law.
Built during a volatile time in Irish history, Kells Priory burned down three times in its first century and a half of existence. Today, that strife seems distant. Peaceful, quiet, and surrounded by local sheep, Kells Priory is a great Kilkenny hidden gem—and an excellent free thing to do in Ireland.
Pro tip: Into ancient sites? Check out the well-preserved Black Abbey in Kilkenny, founded in 1125.
#12: Frolic about at Castlecomer Discovery Park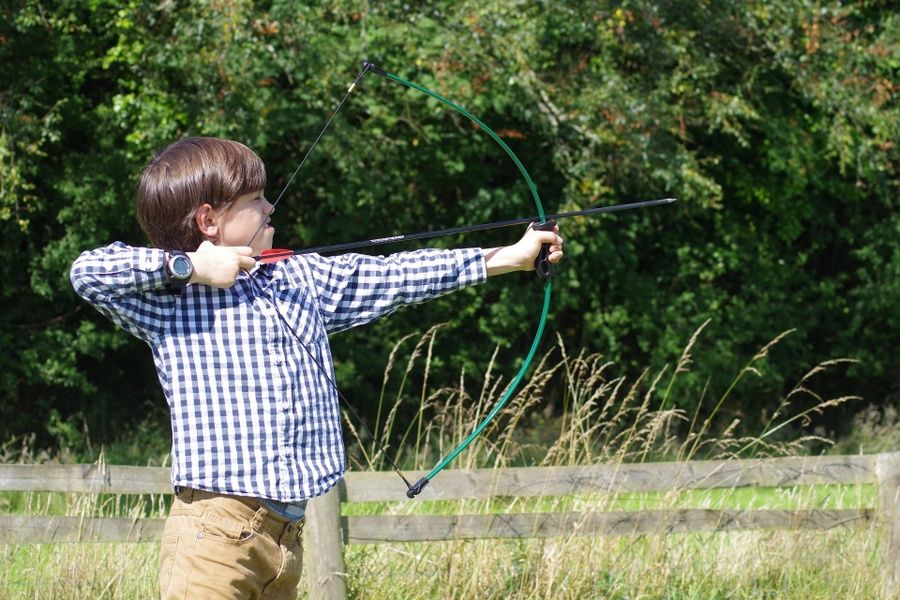 If you're looking to add something new to the mix of awesome Irish castles, cathedrals, and pubs, check out the Castlecomer Discovery Park. A great place to visit in Ireland for those traveling with kids, the 80-acre park is packed with awesome activities that will please the whole family, like ziplines, climbing walls, archery centers, playgrounds, and more.
#13: Soak up local history at the Tullaherin Folk Museum
Wander off the beaten path to one of Kilkenny's hidden gems—the Tullaherin Folk Museum. About twenty minutes from Kilkenny proper in the wee parish of Tullaherin, the museum is full of items donated by local families—which paints an incredible picture of historic life in rural Ireland.
Visit the museum, then check out the round tower next door—yes, another round tower! Used in the 9th century to spot incoming invaders, the 70-foot tower later became something of a local amusement—people would try to throw their walking sticks to the top.
Pro tip: Well off the regular tourist path, ask your local for advice on how to get to Tullaherin.
--
These 13 things to do in Kilkenny are a great start, but for a truly one-of-a-kind Kilkenny experience, have an Irish local plan your trip. No one knows Kilkenny like someone who actually lives there—they'll send you to the best restaurants, attractions, pubs, and hidden gems around—so you can see Kilkenny *like a local*, not like a tourist.