County Limerick is packed with interesting and fun things to do—and the same can be said for the city of Limerick proper! From historical sites like St. Mary's Cathedral to amazing outdoor adventures along the majestic Atlantic Way, these are 18 amazing things you have to do in Limerick.
If you want to see Limerick like a local—and not like a tourist—have an Irish local help plan your trip! After all, there's nothing worse than traveling thousands of miles only to miss out on the *real* Ireland. Learn more.
Table of Contents
#1: Listen to live Irish music at Dolan's Pub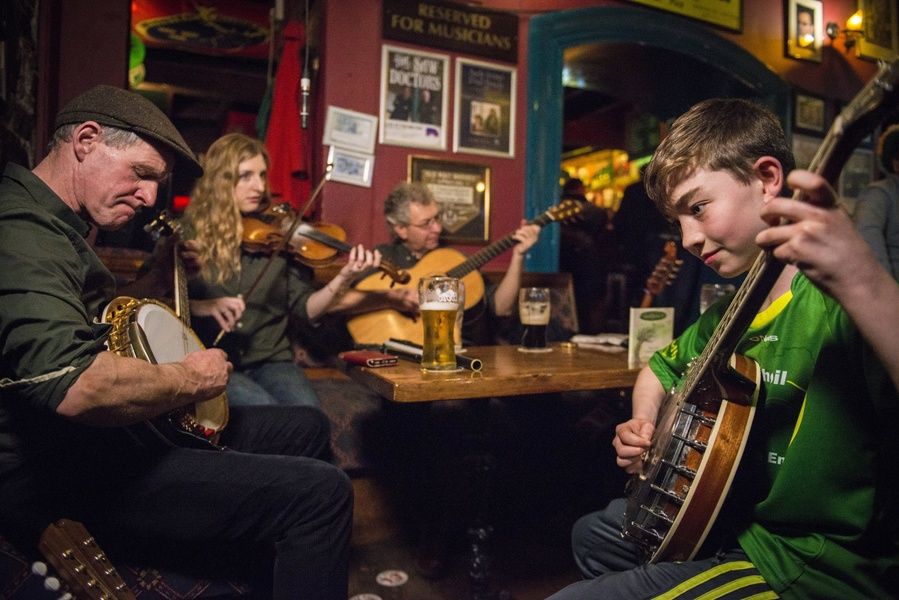 The very best place in County Limerick to listen to some live music is Dolan's Pub. This Limerick institution features live bands, local singers, and has recently become the heart of a growing Irish hip-hop scene. If trad sessions (traditional Irish music jam sessions) are your thing—and they really, really should be—Dolan's hosts free traditional Irish music seven nights a week.
Dolan's embodies the hospitality and charm that Ireland is noted for. Stop by for a pint, some great food, and to soak up the lively mood of the seisiún (trad session)—it's truly one of the most amazing things to do in Ireland.
#2: Visit King John's medieval castle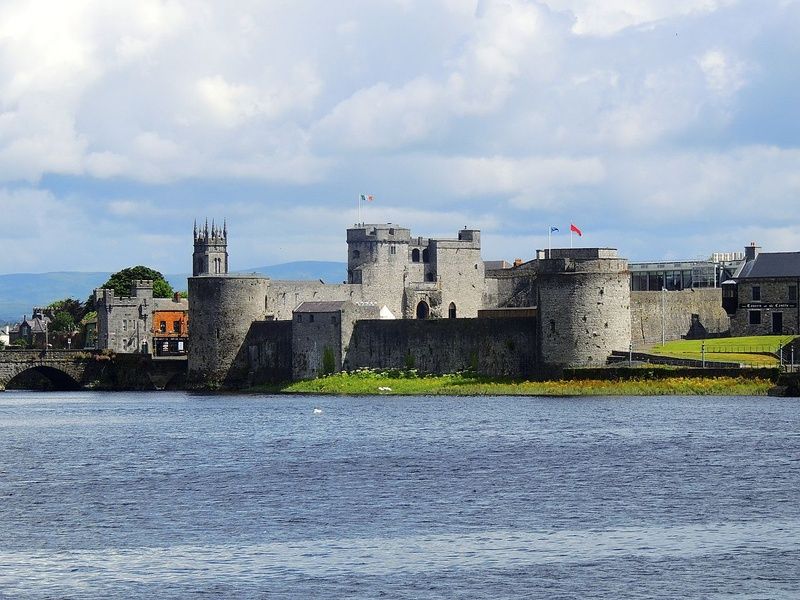 History buff? Casual history fan? Just a devotee of the Kevin Costner "masterpiece" Robin Hood: Prince of Thieves? Whatever your reasons, you need to get your history on by exploring King John's 13th-century fortress along the River Shannon.
This majestic castle was recently renovated to make it more visitor-friendly, and it now offers amazing opportunities to really see how medieval castles really operated and how their inhabitants actually lived. Learn all about the castle's history of fiery medieval battles and sieges on a self-led tour; there are tons of interactive exhibits to enjoy.
Pro tip: The view of the river is just as impressive as the castle itself.
#3: Check out the Limerick Museum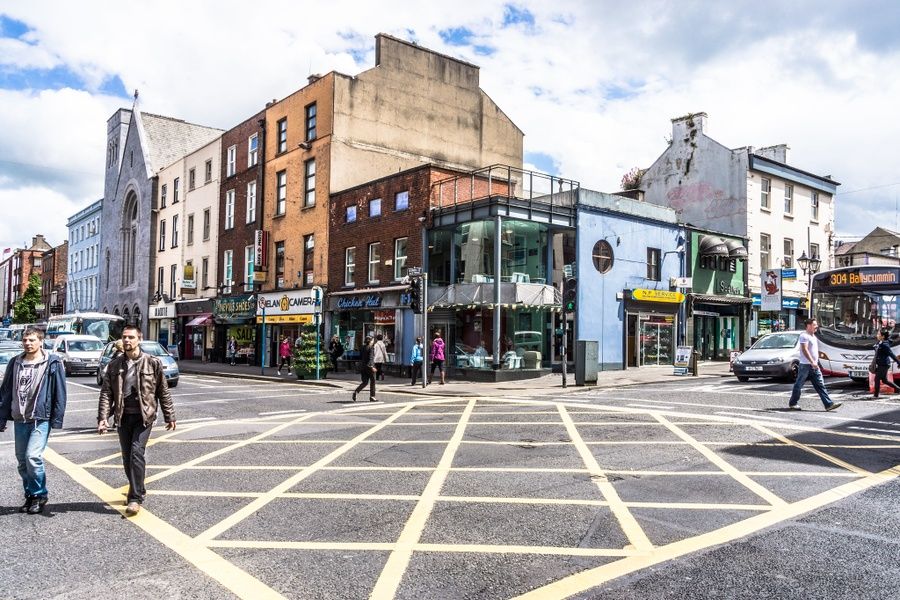 Limerick Museum is housed in the Old Franciscan Friary (the church closed in 2008, ending a 700-year presence of Franciscans in Limerick). Dating back to 1916, the Limerick Museum's collection of history is absolutely amazing, especially if you love the historical quirkiness of small, local museums. Here, you'll find amazing objects from Stone Age axes to the ceremonial sword of Queen Elizabeth I.
#4: Eat traditional Irish food at the Hook & Ladder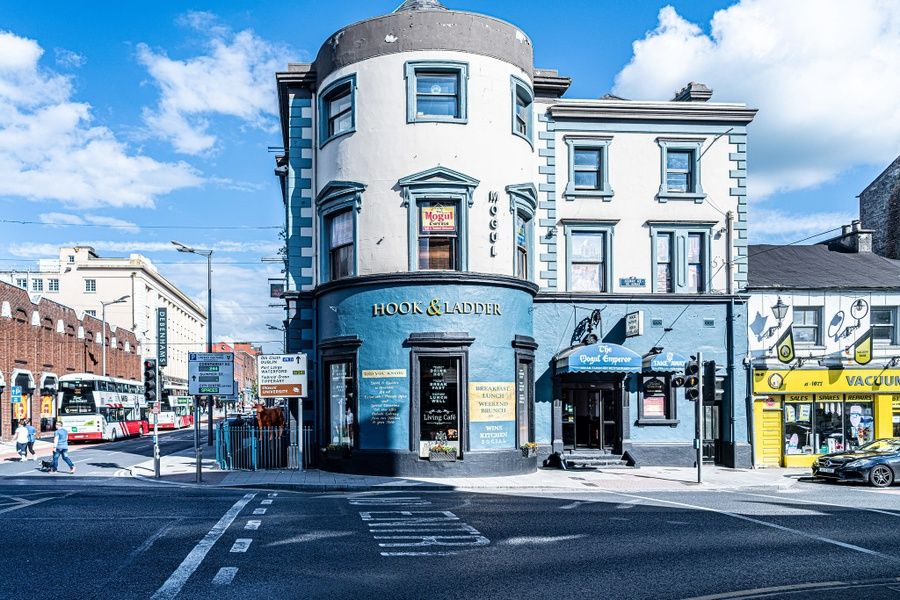 The Hook and Ladder, located in Limerick proper, is a beloved café, cookery school, and homeware store. The café offers excellent artisan food, their in-store bakery provides fresh-baked cakes and loaves of bread, and their homeware store is a favorite for unique and stylish Irish décor.
Best of all, though, the Hook and Ladder offer a totally unique opportunity: here, you can sign up for lessons at their cookery school, where their team of friendly chefs will teach you to cook staples of Irish cuisine using locally-made, artisan ingredients. It's a totally one-of-a-kind opportunity you can't miss. Ask your Irish local to add one of these delicious lessons to your custom itinerary!
#5: Book a stay at ultra-luxurious Adare Manor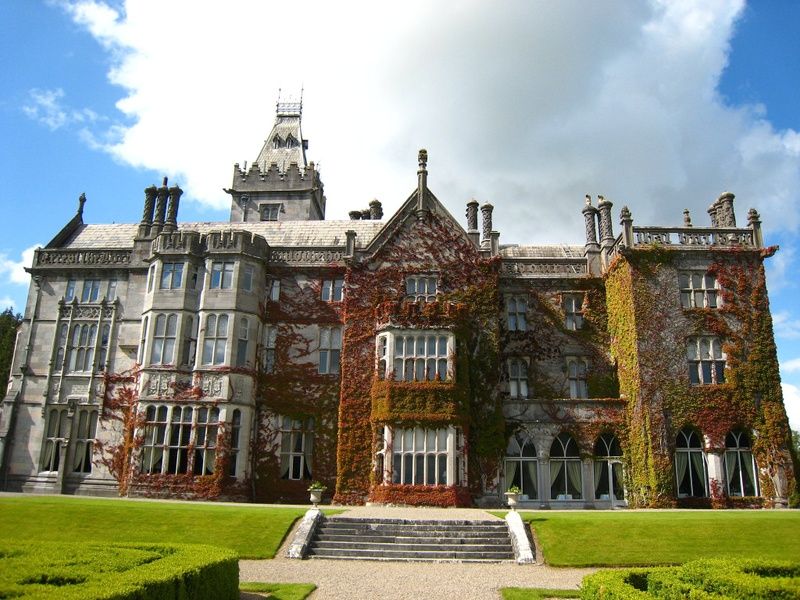 Adare Manor is one of the top luxury hotels in all of Ireland—and around the globe. Built by the 2nd Earl of Dunraven, this two-hundred-year-old magnificent Manor House in County Limerick has lost none of its splendor. As a cherished guest, its staff will pamper you beyond your wildest dreams. Dine at the Manor's award-winning Oak Room for an exceptional Irish feast of exceptional Irish cooking, and don't forget to take a stroll down the postcard-perfect streets of the nearby village of Adare—it's absolutely stunning

#6: Catch a rugby match at Thomond Park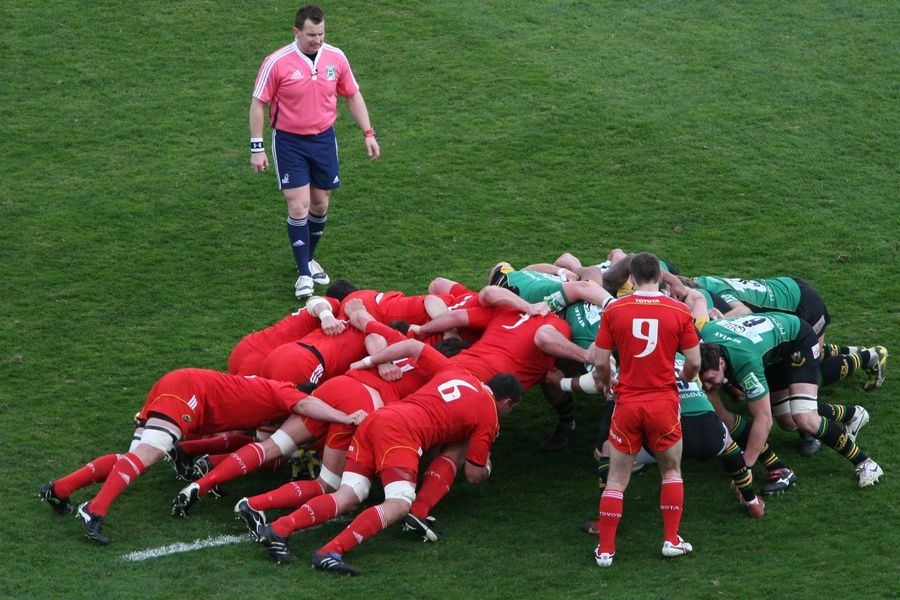 In Limerick, rugby is king. And the crown jewel is Munster, the local club. If you choose to go to a game, you're in for a real treat—not only is the team one of the best in the world, but its fans are wildly and enthusiastically supportive, which makes every game feel like a rock concert. Speaking of rock concerts, if you aren't in Limerick during the regular season you should still check out Thomond Park, where Munster plays. If the team isn't it town it hosts huge, incredible concerts and other international events.
Pro tip: Have your Irish local help you buy tickets, let you know the best time to go, and teach you all about Munster rugby—it's a one-of-a-kind cultural experience!
#7: Immerse yourself in history at St. Mary's Cathedral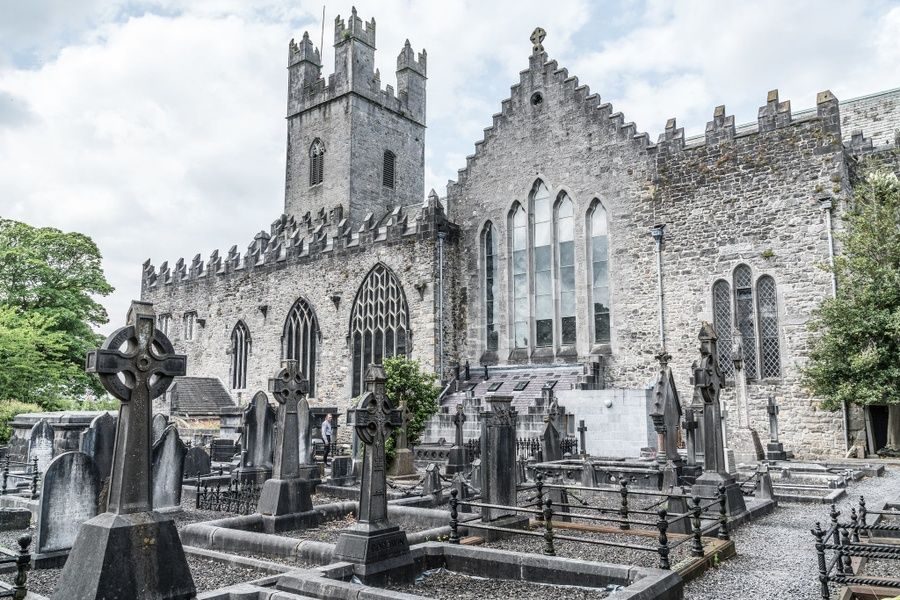 St. Mary's Cathedral is the oldest building in Limerick and has been holding church services since the 12th century. Once a Viking meeting house (!!), this iconic medieval cathedral sits at the heart of the city and has seen Limerick grow and change around it. Visit the west door and you'll see the marks where the city's defenders sharpened their swords during Limerick's numerous sieges.
#8: Shop for local food + crafts at the Milk Market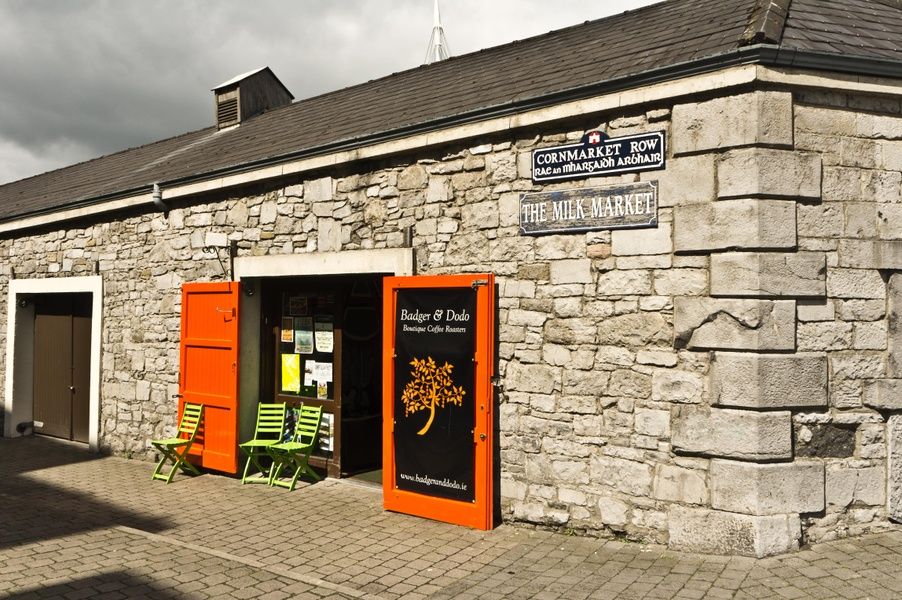 Limerick's Outdoor Milk Market is one of the oldest markets in Ireland and home to a wealth of farm-fresh, locally grown produce. It also has a great selection of stalls that sell a variety of arts and crafts, wine, and food from local farms. It's open on Fridays for lunch (with live music), Saturdays for their famous farmer's market, and Sundays for "Family Relaxation Day"—when vendors sell locally-made treats like cheese, sausage, and freshly-blended teas.
#9: Explore the ancient ruins of Lough Gur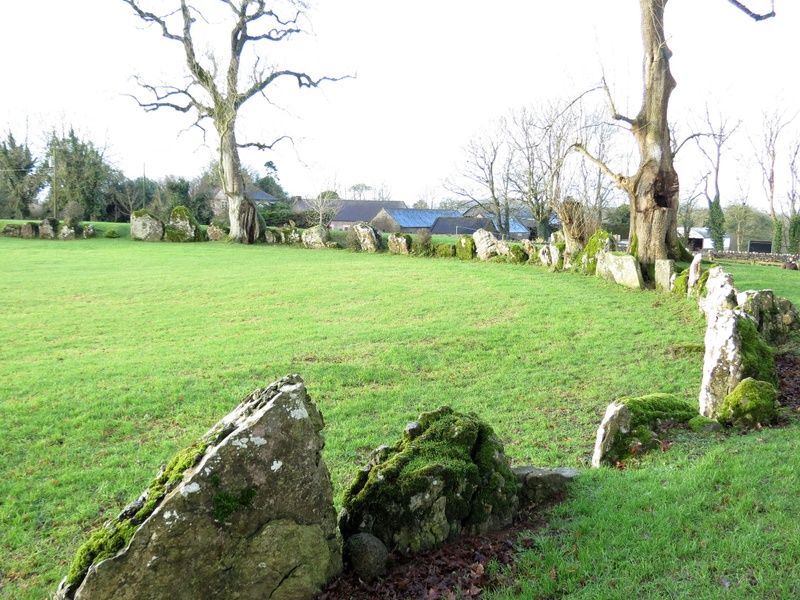 Lakes are the heart and soul of the Irish countryside, and the stunning Lough Gur will make you see why. Brimming with beauty and mystery, it's a great place to experience Ireland's natural beauty. As you take in this timeless treasure, you have to visit the nearby neolithic stone circle at Grange—it's the largest one in Ireland and the stuff that myths and legends are made of.
Pro tip: To learn about the rich Celtic lore surrounding this ancient wonder, connect with an Irish local. They can clue you in on all the amazing gems and best things to do in Ireland you'd never know about otherwise.
#10: See the historic Treaty Stone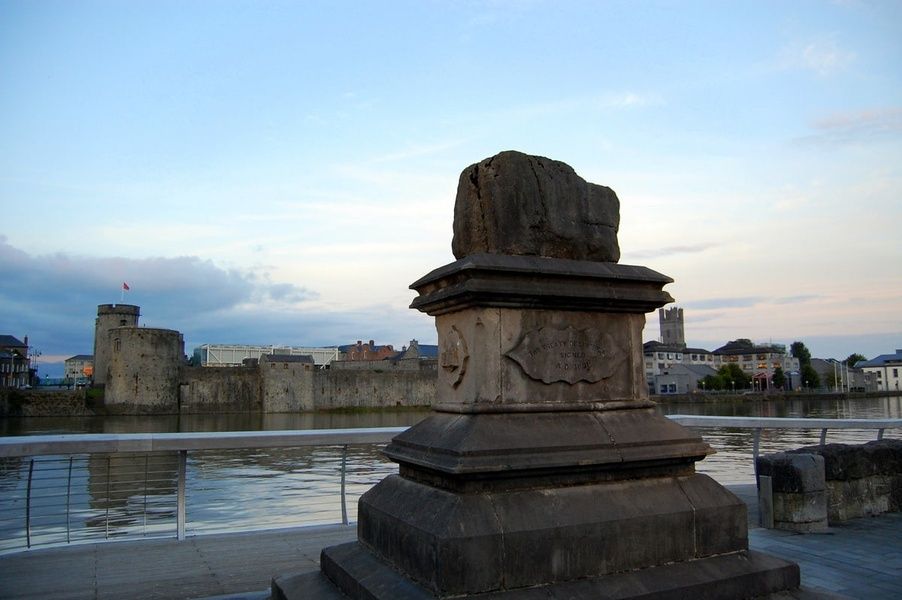 Standing stoically across the River Shannon from King John's Castle is the Treaty Stone. The stone itself is just a rough-hewn limestone block, but it represents a truly significant piece of Irish history. It's said that the Treaty of Limerick was signed on this rock in 1691, marking the surrender of the city to the English. The treaty promised that the city would respect Catholicism, but was rejected by both English and Irish Parliaments.
Fun fact: To this day, Limerick is known as The City of the Broken Treaty.
#11: Stroll through picture-perfect Village Adare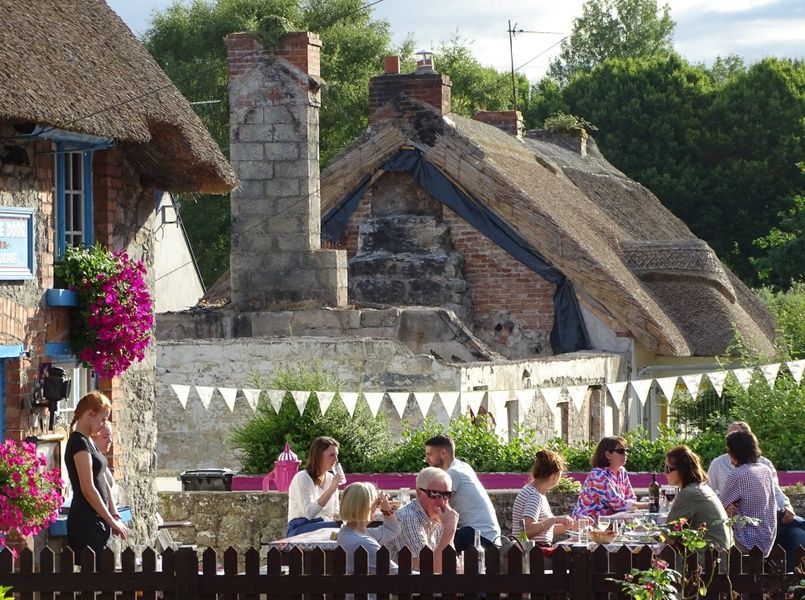 Adare is a 13th-century village set against a rural riverbank, and it gives new meaning to the word "adorable". Though it's not particularly well-known, the town is rich in history and heritage. Adare is probably what you picture when you think of rustic Irish villages—and that's a good thing. With its thatched cottages, quiet streets, and friendly people, it's an absolute gem. Have your Irish local make you a walking map to all the most lovely places in town, take a tour of medieval Desmond Castle, and don't forget to check out the historical exhibits at the Adare Heritage Center.
#12: Soak up Celtic artifacts at the Hunt Museum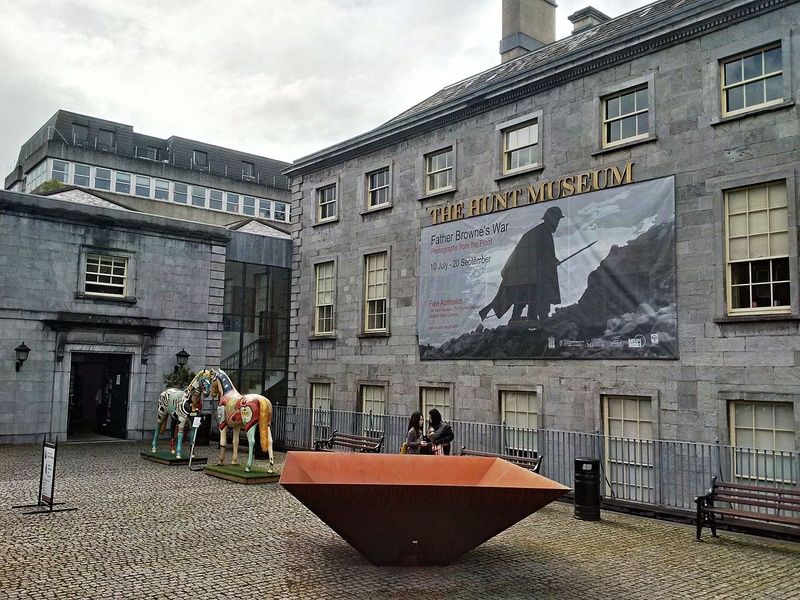 The art and antiquities in the Hunt Museum comprise the largest private collection in all of Ireland—and it's housed in the most distinguished 18th-century building in Limerick, the Customs House. You'll be amazed at the vast collection of artifacts from early Irish history, as well as amazing pieces from Greece and Italy. But if we're being honest, it's the ancient Celtic relics like tribal drinking horns and Celtic cross carvings that visitors come to see.

#13: Search for fairies in the Terra Nova Garden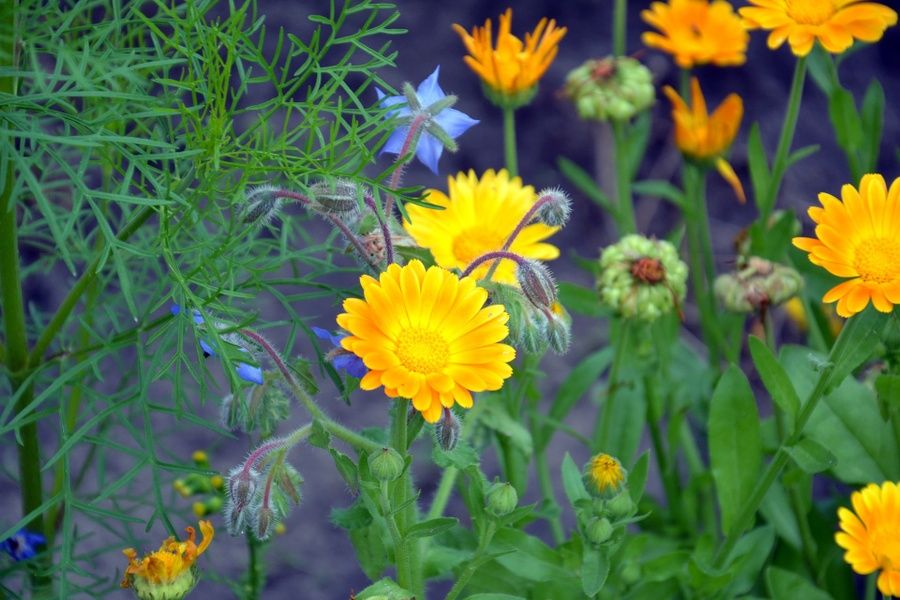 Terra Nova is an award-winning, privately-owned garden set in the stunning Golden Vale of County Limerick. Behind the garden is a fairy fort (a type of ancient Celtic relic) that's been there for many thousands of years.
Legend has it that even though the garden's soil was poor, the plants flourished—and of course, the locals felt that it was fairies working their magic that made the flowers blossom. Over the years many modern fairy statues have been added to the garden making the experience simply enchanting.
Pro tip: Don't forget to stop by the Fairy Shop to pick up your very own fairy house!
#14: Hike or Bike in Ballyhoura Woods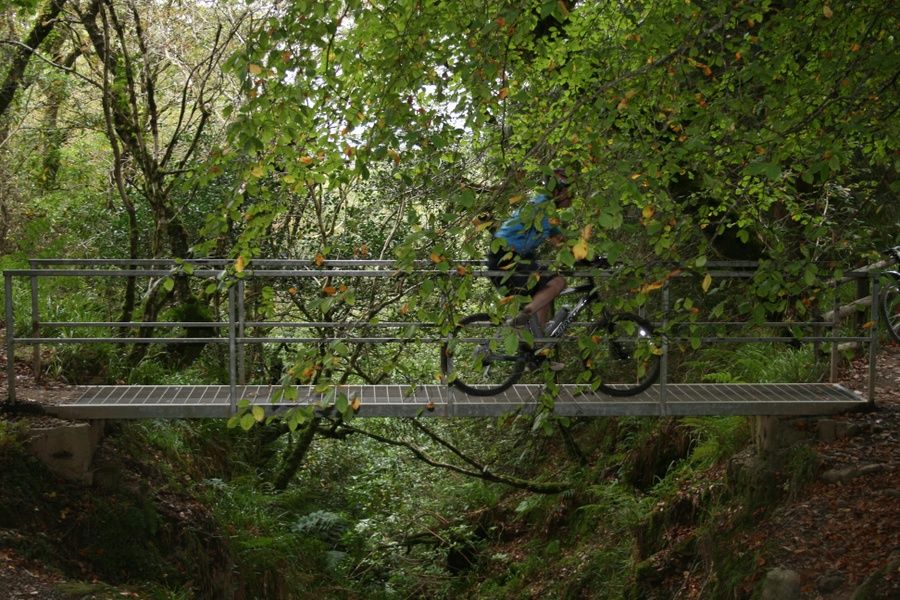 To experience the sublime essence of rural Ireland, explore the rugged forest of Ballyhoura Woods. Ballyhoura contains the largest forest trail network in Ireland and offers a wide range of options for both riders and hikers alike. If you want some help with the logistics of renting a bike and picking the trails that suit you best, be sure to talk to a local for advice.
#15: Tour Limerick by horse-drawn carriage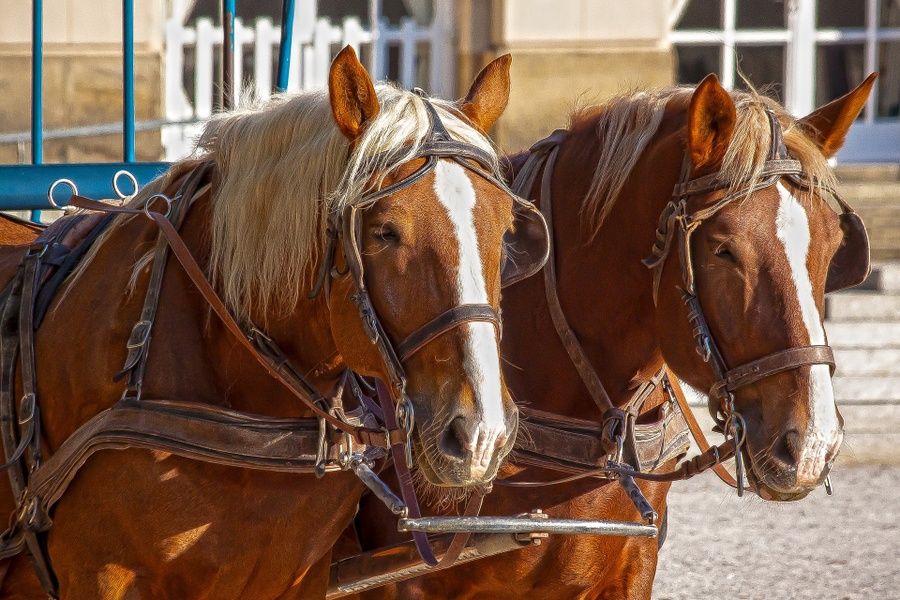 One of the best (or at least the most adorable) ways to see the city of Limerick is by a horse-drawn carriage. You'll learn more about Ireland and Limerick through these heavily-accented drivers than from any guidebook you could buy. Seriously—what could be more romantic than snuggling under an Irish lambswool blanket and sipping a glass of Irish whiskey as you take in the sights? The pace of life is slow in Limerick, and seeing the city on a carriage is truly delightful. If you're looking for rustic things to do in Ireland, this is a total must-do.
Pro tip: Unlike the carriage rides in New York, the Irish horses in Limerick are well-cared for.
#16: Learn local heritage at Bishop's Palace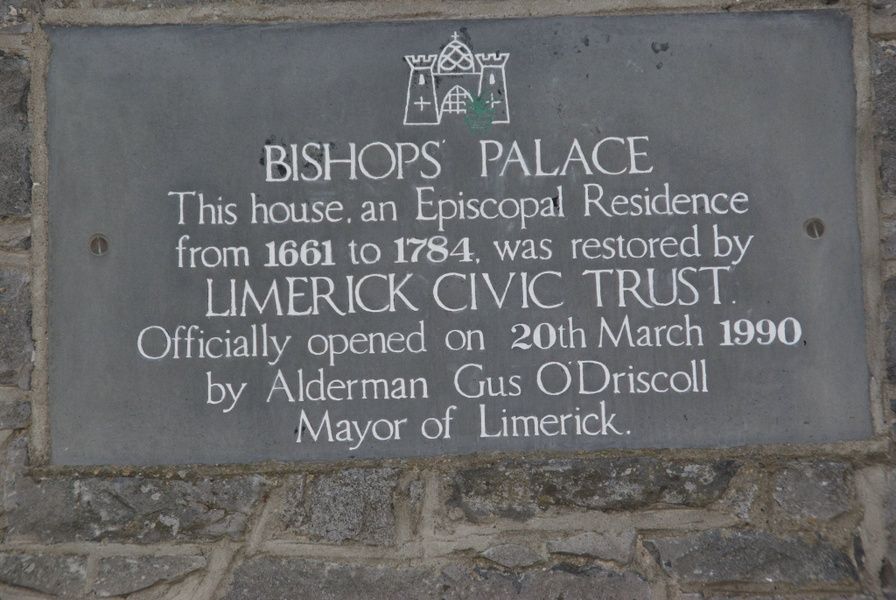 If you want to learn about Limerick's heritage and local architecture, stop by the Bishop's Palace. This former home of the Protestant Bishop of Limerick city is right next to St. John's Castle and houses the Limerick Civic Trust. The Trust offers walking tours (there's a small fee) of the city's historic sites, including the stylish apartments of the Bishop's Castle itself.
#17: Sip Irish coffee right where it was invented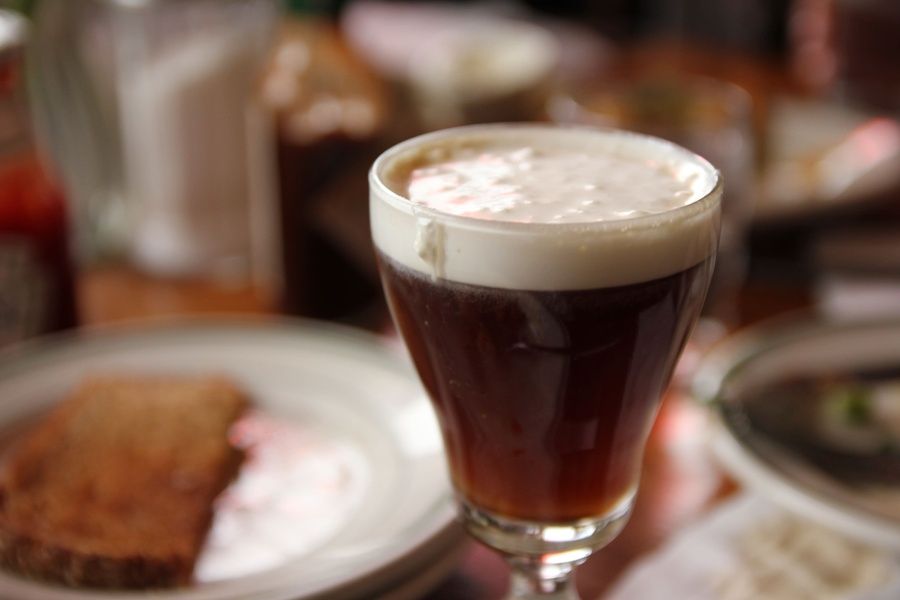 The 1930s and '40s saw a boom in transatlantic air travel, and the town of Foynes was a pivotal stopover for these flights in the pre-jet era. Stop by the Foynes Flying Boat and Maritime Museum—it contains the Foynes Irish Coffee Lounge where, in 1943, a chef at the terminal restaurant invented a new drink for weary passengers: the iconic Irish Coffee.
#18: Visit the Frank McCourt Museum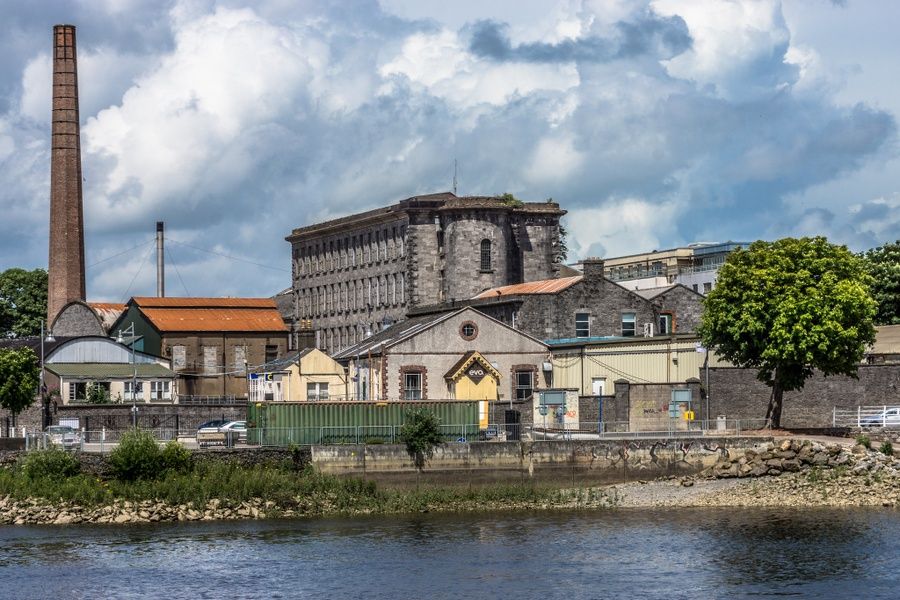 To learn all about the fascinating (if depressing) life and career of the Pulitzer-Prize winning author of Angela's Ashes, head to the Frank McCourt Museum. McCourt grew up in Limerick in abject poverty (the novel was based on the misery of his childhood in Ireland), and the museum has compelling exhibits that tell the story of both McCourt's career and what Limerick was like during his early life.
--
These 18 things to do in Limerick will get you off to a great start, but for a trip to Limerick that goes beyond the guidebooks, connect with a local to plan your itinerary. There are so many things to do and see that only a local can suggest, and they'll design a travel plan based on your interests and style. So why see Limerick like all the other tourists when you could see it like a local? Questions? Feel free to send us a message.