Home to iconic myths, unparallelled nature, and amazing local experiences, Northern Ireland abounds with incredible stuff to do. To get the most out of your trip, check out these 14 essential things to do in Northern Ireland—from puffin-spotting to castle-crawling to pub-hopping, they simply can't be missed.
To experience the *real* Northern Ireland (and not just the tourist trail), it only makes sense to have an Irish local plan your trip. They'll provide insider tips, unique itinerary ideas, and a personalized map, all based on your interests and budget. Learn more.

Table of Contents
#1: Climb the massive rocks at the Giant's Causeway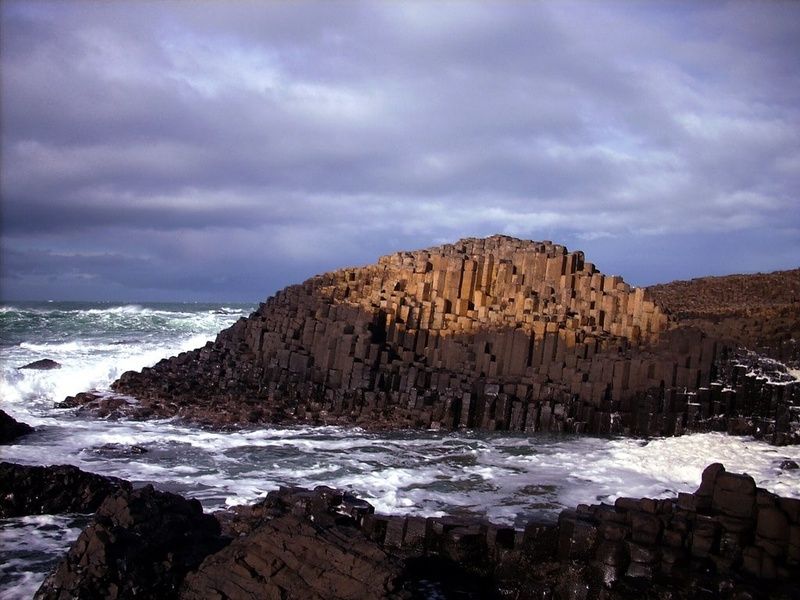 If you love otherworldly landscapes, the Giant's Causeway belongs at the top of your Northern Ireland itinerary. Estimated to be around 50-60 million years old, the "cliffs" of Giant's Causeway are actually thousands of massive hexagonal basalt columns measuring up to 82 feet tall. Like many of the most popular things to do in Ireland, it's necessary to get to the Giant's Causeway early to beat the tour group rush.
#2: Take a sip of whiskey (or three) at Old Bushmills Distillery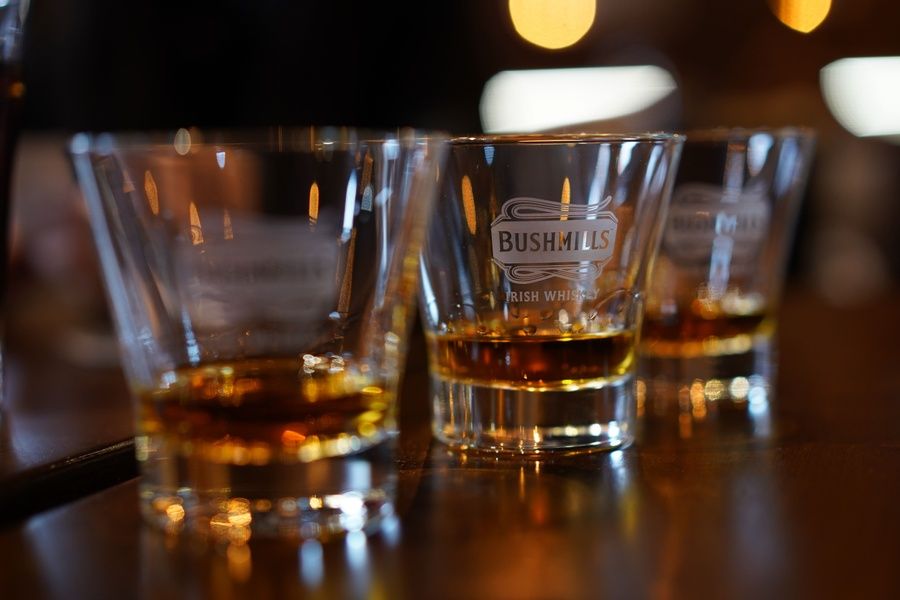 Just an 8-minute drive from the Giant's Causeway, the Old Bushmills Distillery is the place to go for genuine Irish whiskey. As the world's oldest licensed distillery, this 400-year-old factory offers guided tours and whiskey tastings that keep people coming back for more. Since tickets are first come first serve, our Northern Ireland trip planners say to arrive when the distillery opens at 9 AM (hey, it's 5 o'clock somewhere, right?).
Pro tip: Love the idea of local spirits? Keep an eye out for Irish beers, like Smithwick. Visiting the centuries-old Smithwick Brewery is one of the best things to do in Kilkenny.
#3: Keep your balance on the Carrick-a-Rede rope bridge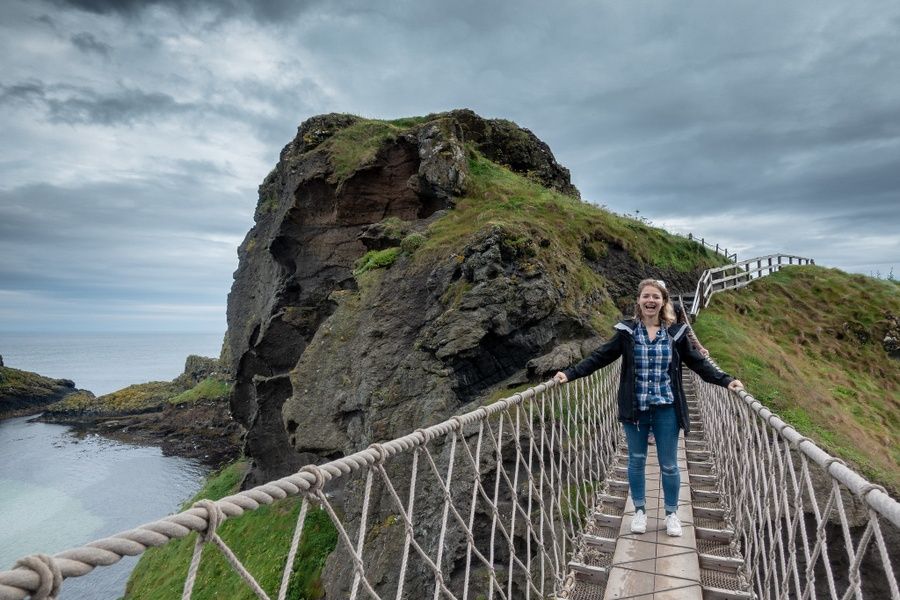 When it comes to adventurous things to do in Ireland, Carrick-a-Rede can't be matched. Suspended between two enormous cliffs, the Carrick-a-Rede rope bridge sways 100 feet above the crashing Atlantic.
Local tip: Most tourists only walk the bridge and miss out on the Carrick-a-Rede Coastal Walk, an hour's hike that takes you around the island's amazing cliffs, caverns, and cottages.
#4: Explore the depths of the Titanic Belfast Museum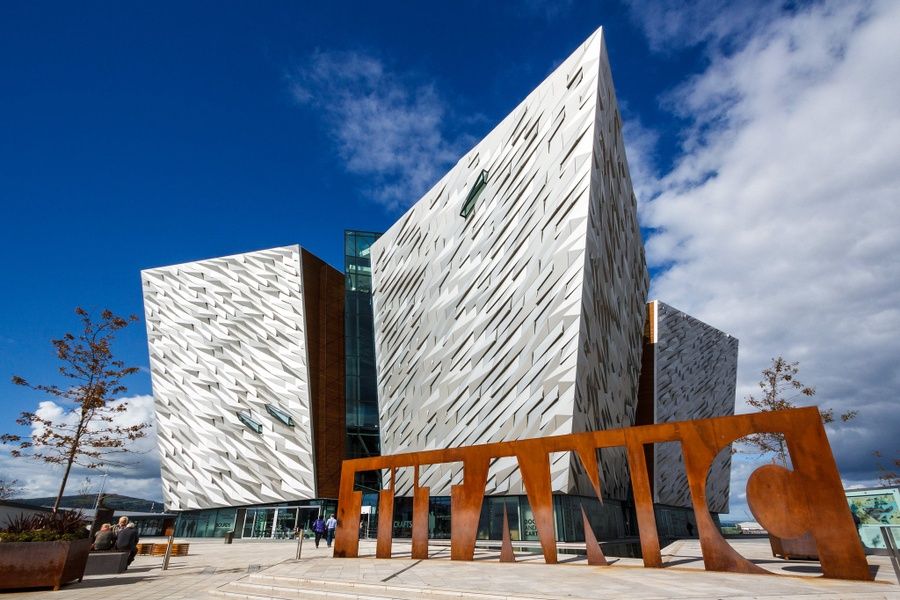 Easily one of the top things to do in Belfast, the Titanic Belfast Museum recreates the nine decks of the infamous "unsinkable" ship. Wander the reconstructed galleys, see rescued artifacts, and have afternoon tea by the iconic Grand Staircase. If you're feeling romantic, couples can get married in the Titanic Suite, complete with opulent ship backdrops and antique attire.
#5: Defend the ruins of Dunluce Castle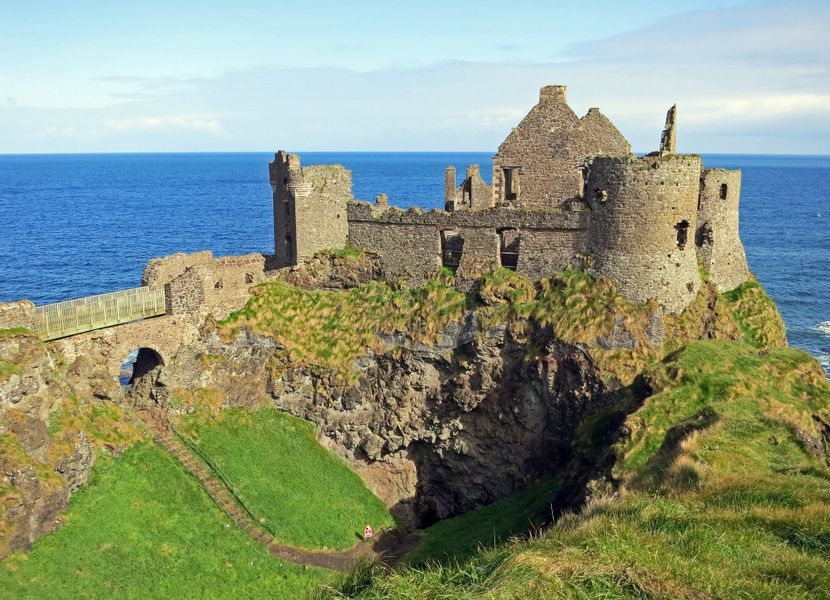 Owned for 500 years by the McDonnell Clan, the ruins of Dunluce Castle have witnessed rebellions, wars, fires, and debauchery. Now crumbling and eerie, parts of Dunluce Castle, including the original kitchen, have fallen off the cliffs and into the sea. For a really off-the-beaten-path Irish experience, take the external stairway off the castle grounds and descend to Dunluce Castle's hidden sea caves.
Pro tip: Ireland is full of amazing castles. Visiting the medieval King John's Castle is one of the coolest things to do in Limerick. Not planning on going that far south? Just ask a local about other castles in the north.
#6: Take the ultimate road trip on the Causeway Coastal Route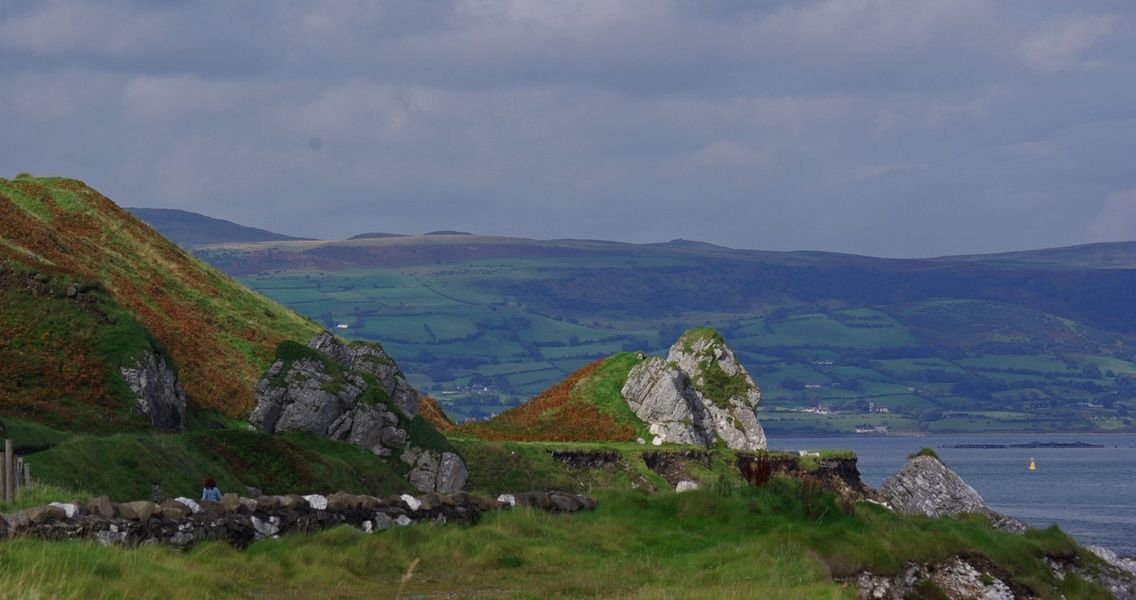 A trip on Northern Ireland's Causeway Coastal Route will put all other road trips to shame. Beginning in Derry and ending in Belfast, this 130-mile highway hugs Northern Ireland's coastline, perfect for breathtaking views of rugged cliffs and crashing waves. Make pit stops along the way to visit some of Northern Ireland's best cities, like rustic Ballintoy and medieval Londonderry.
#7: Get spooked at the Dark Hedges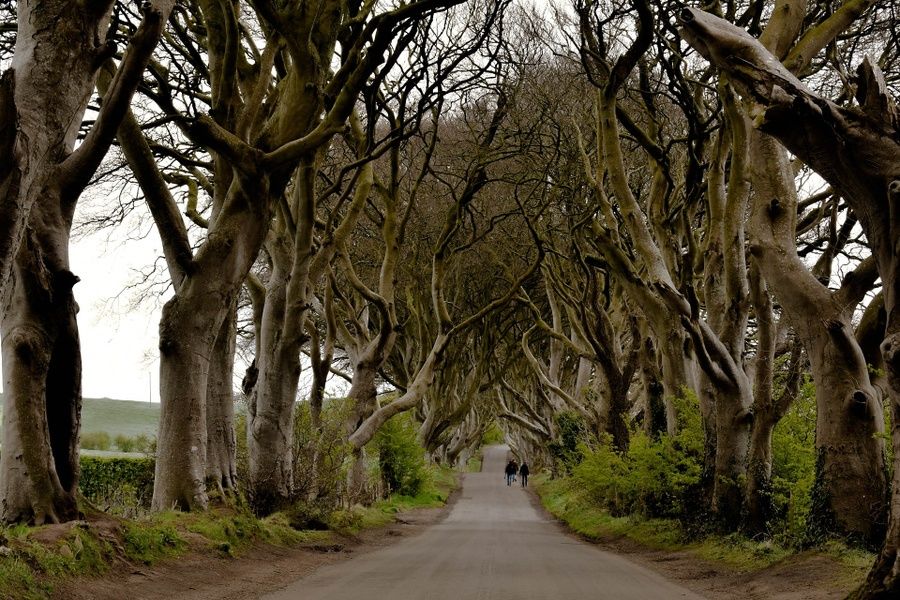 Always ranked among the best places to visit in Ireland, the Dark Hedges give a whole new meaning to spooky. This twisted tunnel of beech trees is (supposedly) haunted by the Grey Lady, who is especially active during Halloween. With such eerie vibes, the Dark Hedges was featured in Game of Thrones and Transformers, so the tunnel attracts a lot of tourists—make sure to visit early or late in the day to avoid crowds.
#8: Do a traditional pub crawl in Belfast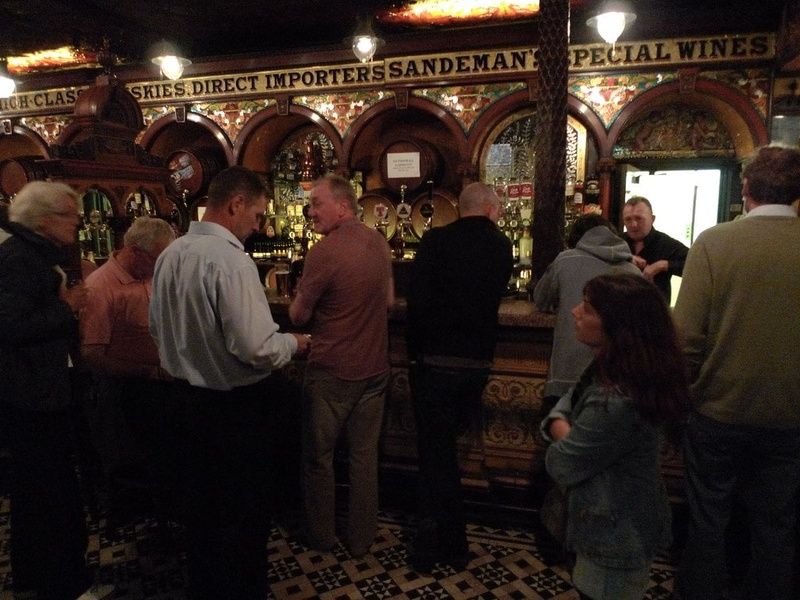 What's a trip to Ireland without a couple of pints? Rather than taking a run-of-the-mill walking tour of Belfast, do a traditional pub crawl. Find the best drams, live music, and pub fare at locals' favorite spots like McHughs and Kelly's Cellars. If you party too hard, Belfast is one of Ireland's best places to stay—perfect if you need to sleep off whatever *ahem* headaches you've acquired.
#9: Spot puffins on Rathlin Island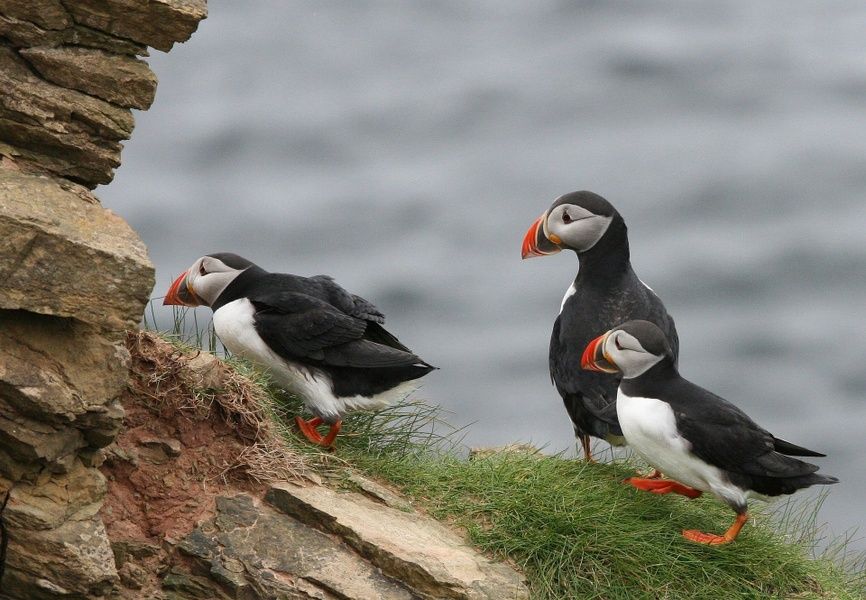 Just off the coast of Northern Ireland, Rathlin Island shows that great things come in small packages. This small 4-mile island is known for its dramatic views, wandering cows, and—best of all—thousands of puffins. Go to Rathlin Island between April and August to see baby puffins learning how to fly. Even if adorable birds aren't your cup of tea (but how?), Rathlin Island features lots of awesome things to do, like hiking, sailing, or visiting the island's "upside-down" lighthouse.

#10: Experience the eerie vibes of Crumlin Road Gaol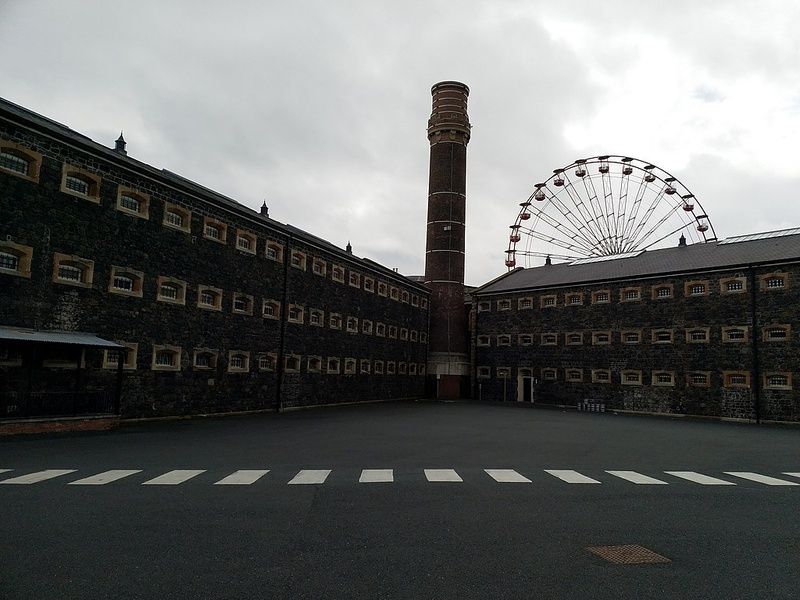 A haunting reminder of Northern Ireland's tumultuous political past, the Crumlin Road Gaol is a Victorian-era prison that didn't close its doors until 1996. A must-see for architecture and photography buffs, the "Crum" also has its fair share of ghost stories and paranormal activity—just ask some of the local guides about their eerie experiences. Have your local trip planner expert reserve your spot on the special evening tours to really get some goosebumps.
#11: Camp under the stars in the Mourne Mountains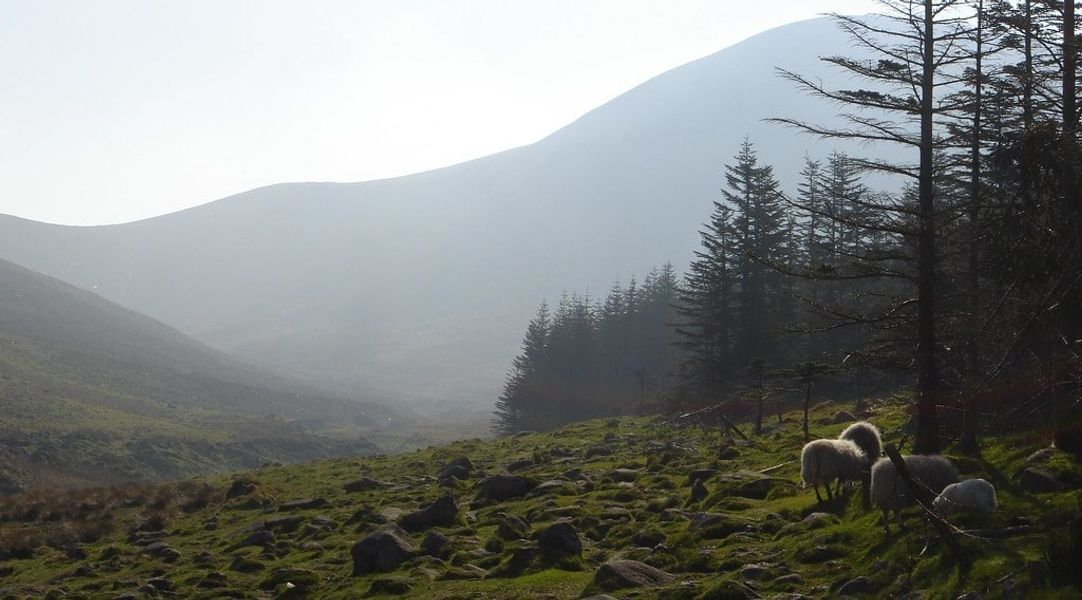 As the inspiration for C.S. Lewis' Chronicles of Narnia, the Mourne Mountains are bound to make you believe in magic. A granite mountain range open to the public, the Mourne Mountains are ideal for panoramic views of the Irish Sea. Hike the Hare's Gap to the top of Slieve Donard, the range's tallest peak, then set up camp for the night. Whatever you do, don't leave without having afternoon tea at the Slieve Donard Hotel, a castle-like hotel overlooking Newcastle Beach.
Pro tip: Want to go camping but don't want to lug your equipment across the ocean? Have your Irish local take care of the logistics for you.
#12: Find the world's best Ulster Fry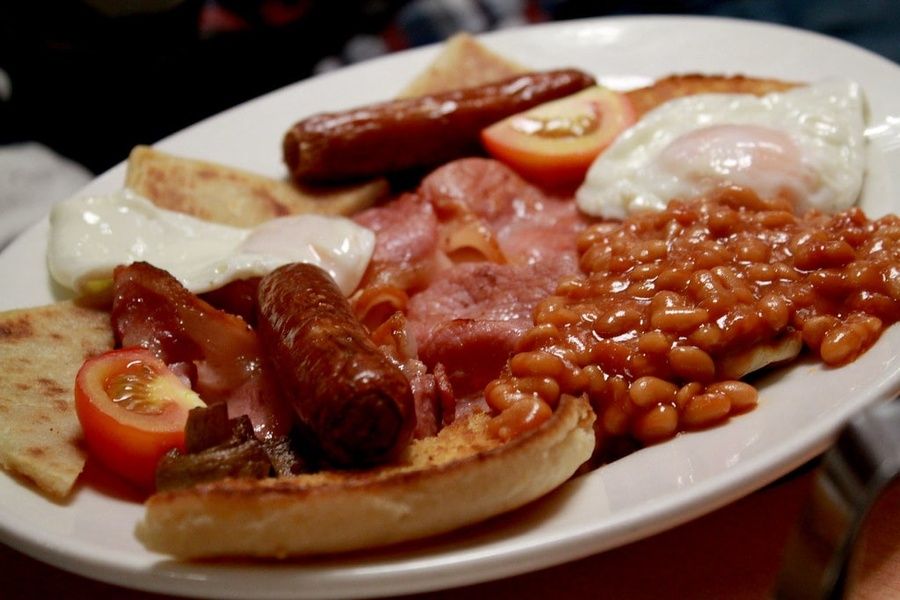 Just what is an Ulster Fry, you ask? Only a chef's greatest gift to mankind. Northern Ireland is known for the Ulster Fry, a hearty breakfast with fried eggs, bacon, sausage, beans, soda bread, pudding, coffee, and tea. While there's a lot of competition for Northern Ireland's best fry, local food gurus highly recommend The Harlem Cafe in Belfast, Safari Grille in Antrim, and The Barnish Cafe and Tea Room in Ballycastle.
#13: Peer over the cliffs near the Mussenden Temple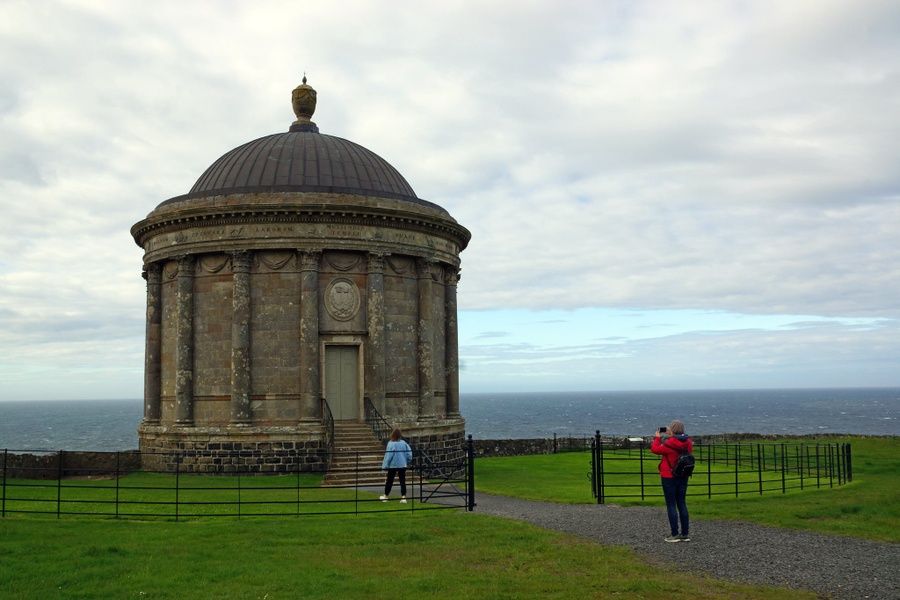 Nestled precariously on cliffs in County Londonderry, the Mussenden Temple once was a summertime library (how bougie) and is now an absolute treasure. Modeled after a Roman temple, Mussenden is perfect if you love jaw-dropping views, dramatic heights, and ancient ruins. Reserve a night at the nearby Downhill Seaside Cottage, a picturesque series of cottages right next to the cliffs.
#14: Devour world-class seafood in Portrush and Portstewart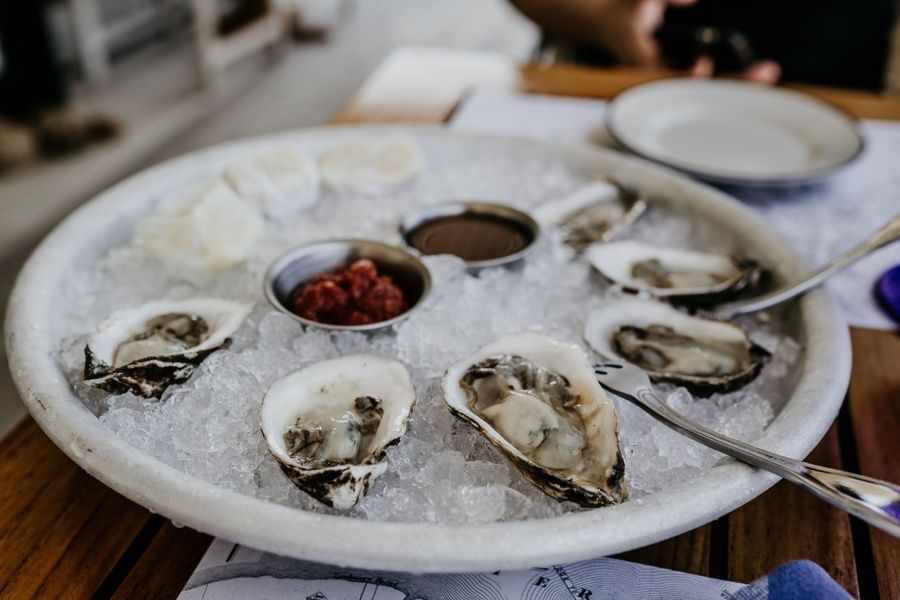 Take your tastebuds on a journey in Portrush and Portstewart, two seafood capitals at the very top of Northern Ireland. Fresh catches abound, with fishermen hauling in prawns, oysters, mussels, cod, and crab. If you're traveling to Ireland, getting a fresh seafood meal is a total must, as you'll discover as you slurp oysters at Harry's Shack in Portrush or munch fish and chips at Superfry in Portstewart.

--
For a unique, 100% authentic trip to Northern Ireland that leaves the tourist path behind, connect with a local to plan your trip. They'll take you beyond the essentials and into the heart of Northern Ireland, all while matching your interests, budget, and travel style. You'll see Northern Ireland the way it's meant to be seen—through the eyes of a local.