Don't tell the rest of Ireland, but southern Ireland might be our favorite region. It's packed with breathtaking driving routes, castles upon castles, and seaside villages…yeah, we're in love. These are the 10 best things to do in southern Ireland, from exploring the Ring of Kerry to snacking at the English Market to learning about Irish whiskey at the Jameson Distillery.
Whether you're visiting Ireland or planning a staycation, work with an Irish local to plan your trip. Our locals in Ireland will plan a safe trip away from the crowds—full of up-to-date info you might not find online. Learn more.
Table of Contents
#1: Spend a day at Killarney: Ireland's favorite national park
Ireland's many shades of green are so breathtaking that Johnny Cash even wrote a song about them—which makes exploring the gloriously green Killarney National Park one of Ireland's must-dos! Killarney has it all: lakes, mountains, trails, wildlife, caves, waterfalls, and a castle, spread across 26,000 glorious acres. Woof. That's a lot to explore.
We think Killarney is one of the best places to see in Ireland (and the Irish agree). Whether you want to kayak its lakes, hike its hills, or explore the 15th-century Ross Castle, you'll find tons of awesome stuff to do.
Pro tip: Ireland is about to get a lot more green! The country aims to plant 22 million trees every year until 2040.
#2: Meet Fungie the dolphin in Dingle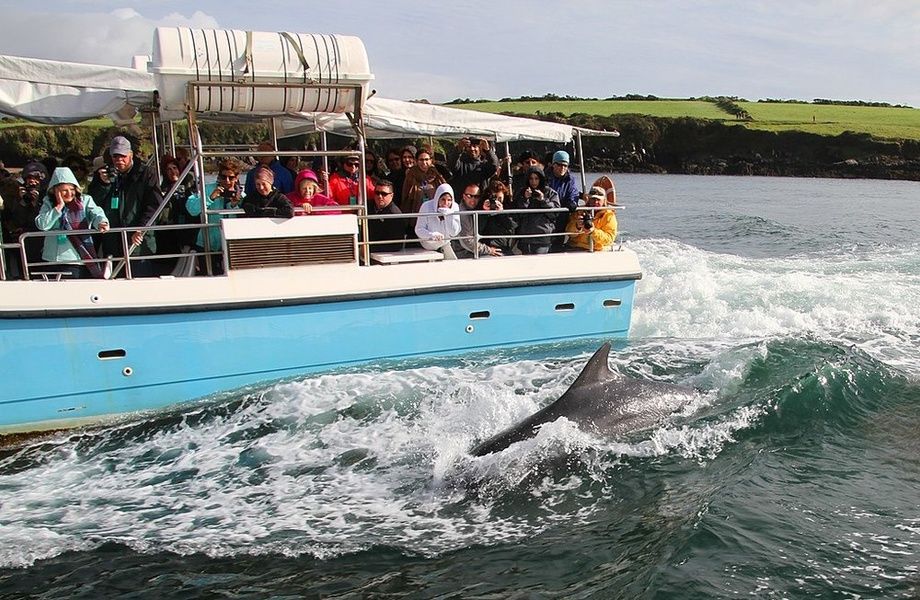 Meeting Fungie the Dolphin, Dingle's most famous resident is one of the best things to do in Dingle (maybe all of Ireland—hello, this is a friendly dolphin). He isn't much of a talker, but Fungie loves humans and has popped up alongside boats in Dingle Bay for decades. Ask an Irish trip planner about the best way to meet Fungie: they can add a boat tour to your itinerary.
Pro tip: If you lack sea legs, visit the Fungie statue in downtown Dingle (we told you! People love this dolphin.) Or, check out Dingle Oceanworld—although you won't meet Fungie here, it's Ireland's largest aquarium and home to tons of amazing sea life.
#3: Watch for wildlife on the abandoned Blasket Islands
Get off the beaten path in Ireland (literally) and explore the isolated Blasket Islands near the Dingle coast. Abandoned by humans since 1953, the islands today are a paradise for wildlife—from humpback whales to seals to puffins. It's easy to get to the Blasket Islands—just hop on a ferry from Dunquin.
The Blasket Islands are among the more unique places to stay in Ireland—you can set up a campsite or book a stay at one of the island's cottages. But if you just want to visit, sign up for a boat tour. Some tours cruise the coast and others make landfall, but either way, you're bound to see some great wildlife.
Pro tip: Love island adventures? Southern Ireland is full of them! Ask your Irish local about their favorite island destinations. We adore taking the cable car to Dursey Island.
#4: Snack away at the English Market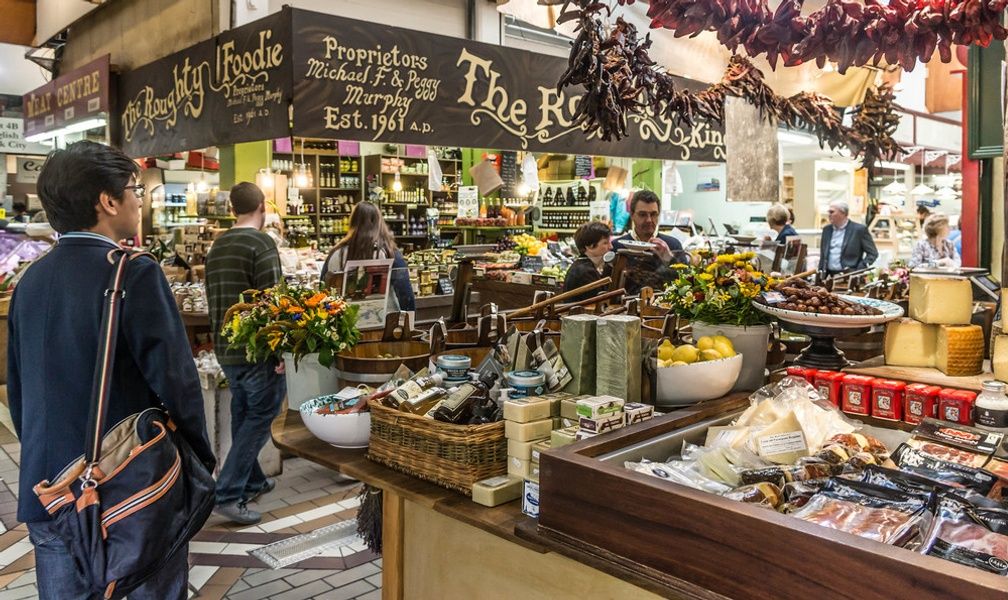 Eating is one of the best things to do in Ireland (hello, full Irish breakfast, my old friend), and there's no better place to snack than the English Market in Cork. Corkonians have delighted in the market for over two hundred years (talk about an endorsement) and you'll understand why as soon as you arrive. Aside from the great selection of food, the market itself is gorgeous—the arched wooden ceilings make it feel like a grand chapel. So enjoy the atmosphere, rub elbows with locals doing their shopping, and pick up some locally-made treats, like fresh bread or cheese.
Pro tip: You'll find tons of great stuff to do in Cork. It's one of our favorite cities to visit in Ireland! Plus, many of Ireland's treasures are located in the surrounding county, which means day trips galore.
#5: Kiss the Blarney Stone (or, explore Blarney Castle)
Yeah, we know—the Blarney Stone is like, the Irish tourist attraction. Kitschy, perhaps. But it's fun! And for a simple smack, you could be rewarded with the gift of eloquence (or so goes the legend). Who doesn't want that?
If clinging to an iron bar and bending backward to kiss the wall doesn't appeal, we'd still recommend exploring Blarney Castle. Dating back to the 15th century, the castle is full of tightly wound spiral staircases, ramparts, and plenty of nooks and crannies to explore.
#6: Explore the Ring of Kerry Route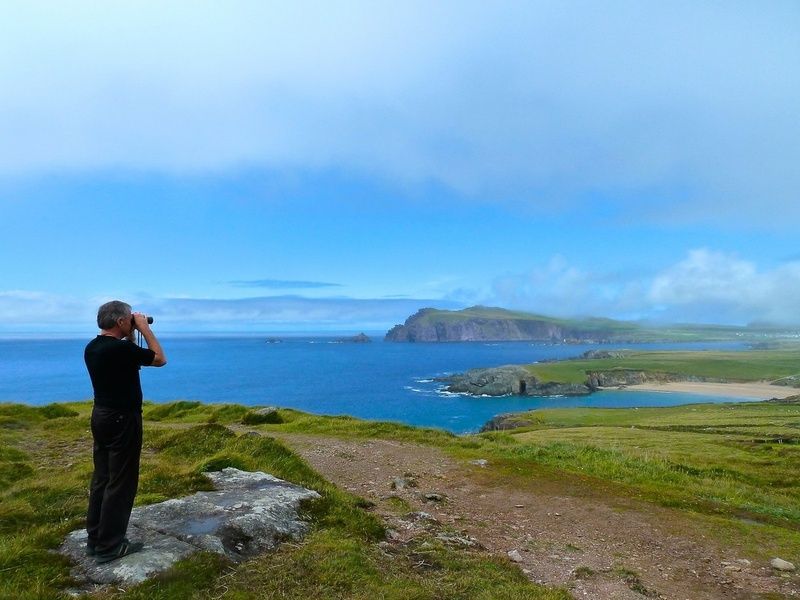 Why is the Ring of Kerry so amazing? This spectacular driving route hits many of the best places to visit in Ireland—towns like Killarney and Kenmare, as well as awesome natural sights like the Torc Waterfall and the Skellig Islands. But honestly, the time in between sights is the best part—mile after mile of ocean views, dramatic cliffs, and vibrant green pastures. Renting a car is an easy way to enjoy this breathtaking route, but you can also sign up for guided tours from Cork (or other major cities).
Pro tip: Pressed for time? We get it! Connect with a local who can tell you about the best sites to see along the Ring of Kerry.
#7: Raise a glass at the Jameson Experience
Stroll through the cheery red doors of the James Experience in Cork and into the world of whiskey. Yes, one of the best things to do in Dublin is to explore the Jameson Distillery there but the one in Cork *actually* produces whiskey—in Dublin, it's more of a museum. (You can taste whiskey at both, but it's fresher in Cork.)
Since enjoying the pub scene is one of the best things to do in Ireland, step behind the curtain and learn how that magnificent Irish whiskey is made. Tour the distillery, learn about whiskey, and (of course) taste whiskey—here, you can see how Jameson stacks up to other brands.
Pro tip: If you're into the idea of local booze, one of the best things to do in Kilkenny is the Smithwick Experience, a tour of a brewery that's been around since 1710. You'll see lots of local beer like Smithwick around Ireland—just ask a local for their recs!
#8: Enjoy small-town life in Cobh (or Kinsale! Or Waterford!)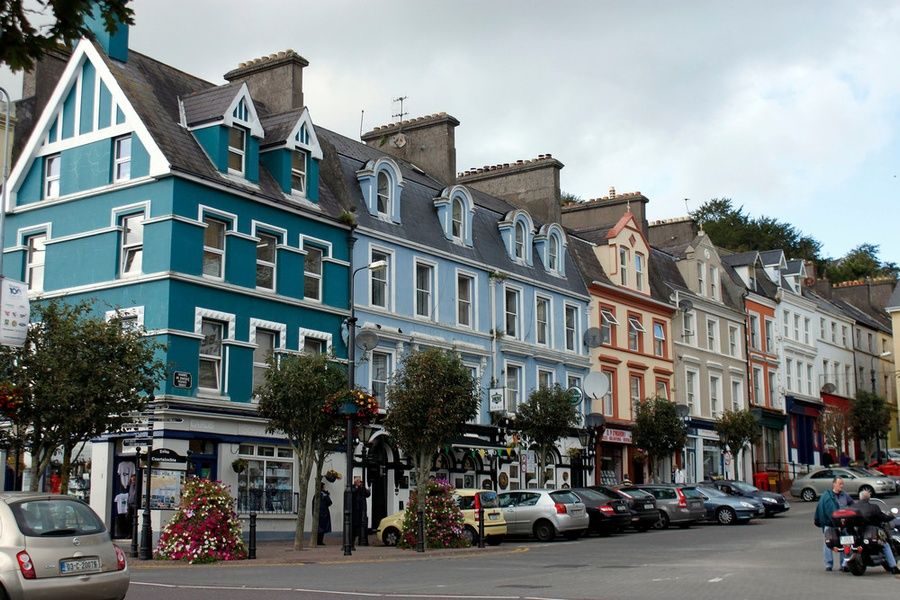 We love visiting small Irish towns. Luckily, southern Ireland has some of the country's cutest. This is an area where an Irish local will definitely know best—after all, Ireland is full of hidden gems that usually don't make internet lists—but we have a couple of favorites. Both Cobh and Kinsale in County Cork burst with color and charm. And the town of Waterford, about two hours from Cork, is full of incredible historical sights. Seriously—these are some of the best places to visit in Ireland.
#9: Kilkenny Castle
You can't leave Ireland without seeing a castle or six, and luckily the south of Ireland has one of the country's very best: Kilkenny Castle. Visiting this fortress is seriously a must-do in Ireland—this 12th-century fortress is enormous, beautiful, and well-preserved. Connect with an Irish local who loves history—they can fill you in on the castle's dramatic past, starting with Strongbow, one of the first Norman invaders of Ireland.
Pro tip: Southern Ireland is full of amazing castles to explore. Of course, there's the famous Blarney Castle (home to the Blarney Stone), but you'll find tons more—including Desmond Castle, which is also home to a wine museum, and Gallarus Castle in County Kerry.
#10: Mizen Head
Since you're in the south, go all the way. Mizen Head is Ireland's most southwesterly point—which means it provides stunning views of the Atlantic Ocean. The seascape is so beautiful that it even rivals other Ireland points of interest, like the well-loved Cliffs of Moher (although perhaps without the crowds).
Pro tip: If you want to go to Ireland's most southern point, that's Brow Head, a little over 2 miles from Mizen Head.
--
For even more things to do in southern Ireland, have an Irish local plan your trip. Since no one knows Ireland like the Irish, they can point you in the direction of tons of amazing stuff to do in the south (or even in the north of Ireland). With your input, they'll create an entire itinerary that hits all of Ireland's best spots. Why see Ireland like a tourist when you could see it like a local? Learn more.