Figuring out transportation in Italy can be a daunting task, even if you do speak Italian—but it doesn't have to be! We've got you covered with all the details surrounding trains, buses, Uber, metros, taxis, airports, and everything else you'll need to conquer transportation in Italy. 
As you read, remember: the easiest and most stress-free way to navigate Italian transportation is to have an actual Italian local help plan your trip. See Italy like a local, not like a tourist. Learn more.
"Linelly helped us beyond anything we could've planned ourselves. Everything she suggested for us was spot-on, and I feel we got the best experience by following a local's guidance."
Italy transportation at a glance
Whether you want to see the Colosseum in Rome or explore the canals in Venice (or both, most likely) you're going to have to get savvy with Italian transportation to make it a reality. Thankfully, transportation in Italy is chock-full of options for moving between and within cities. 
Most Italians get around via car and only 20% don't own a vehicle—but that doesn't mean you automatically have to opt for car rental in order to see the country. Most of Italy's major cities have metro systems, and Italy also boasts a very efficient rail system that can get you from Naples to Milan in just a few hours! In addition to these, there's budget airlines and a fleet of long-distance buses to get you from one beautiful city to another. Here's what you need to know:
Italy's train system (Trenitalia) is super efficient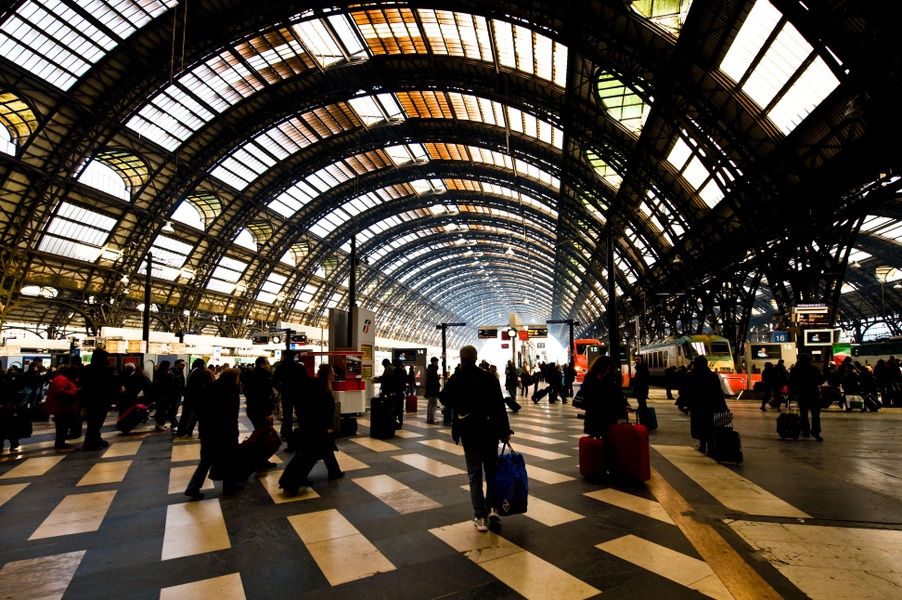 Simply put, Trenitalia (the Italian rail company) is the best way to get around Italy, and you should plan on taking it—a lot. It connects virtually every major city and has tons of options, including high-speed and late-night trains. The high-speed trains service the major cities you're likely to visit (like Florence and Venice), while slower intercity trains access secondary locations.
A rail pass is probably worth it
When it comes to Trenitalia, decide if you want to buy individual tickets or a rail pass. If you're only planning on traveling between a couple of cities, go with the individual, city-to-city tickets. If you're planning on seeing all the major cities as well as the Italian countryside, definitely go with a Eurail Italy pass—it'll give you unlimited train access for whatever duration you choose.
A rail pass for 6 days will put you back about $200 dollars, but you'd easily surpass that if you stuck to buying city-to-city tickets throughout the same time period. If you do get a rail pass, it's definitely a good idea to get some local help planning your trip so you don't miss out on any of the *real* Italian gems (trust us—it's so, so easy to get sucked into the tourist traps). 
How to use Trenitalia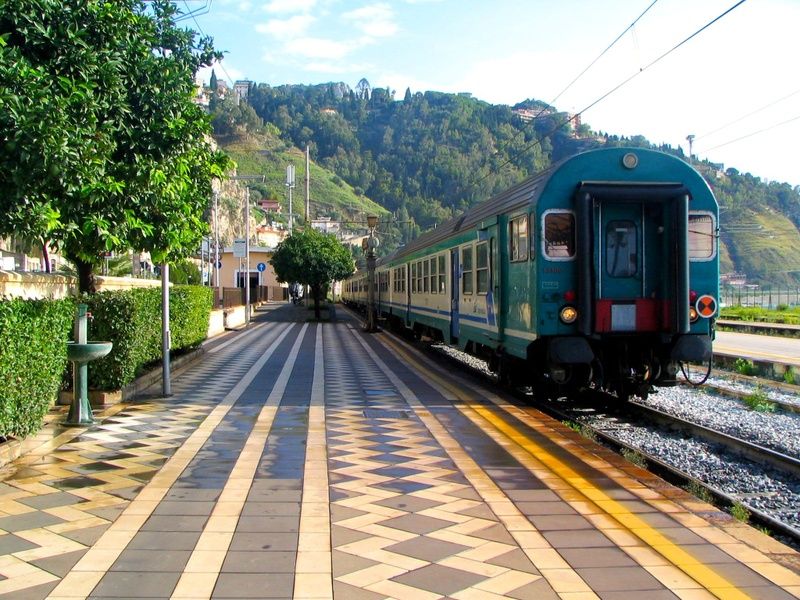 If you're coming from the US, odds are you're not entirely familiar with using an extensive train system like what you'll find in Italy. Don't fret—it's not rocket science, but here are some instructions:
Book and reserve

: If you're using a pass, you still need to reserve your seat by making a booking on the website. 

Validate your ticket

: Any time you print a ticket, you also have to validate it for your date of travel. Before boarding, go to the yellow self-service validation machines on your train's platform, insert, and then remove your newly-validated ticket. 

Board

: Get on the train, sit in your assigned seat, and keep your ticket close in case a conductor needs to check it. 
Pro tip: You can skip a lot of the hassle of validating tickets by opting for e-tickets whenever they're available.
Coach buses exist, but they can be a bit tricky
There are plenty of coach buses in Italy, but they're not on the most organized system. Unlike the train, there's no national bus network in Italy—just lots of individual companies. It's best to use trains when going between cities, as opting for an inter-city bus line will just mean tons of transfers and headaches.
If you absolutely have to bus between cities, larger European companies like Eurolines run some long haul lines in Italy and are generally your best bet.
Each individual city has its own bus company, and tickets can usually be purchased in metro stations and newsstands. An average one-way ticket in most Italian cities costs €1.50.
Pro tip: Make sure to validate your bus ticket at the bus stop before boarding, just like you do for rail tickets. Not doing so could result in a €40 fine!
Taxis are a solid option, but Uber isn't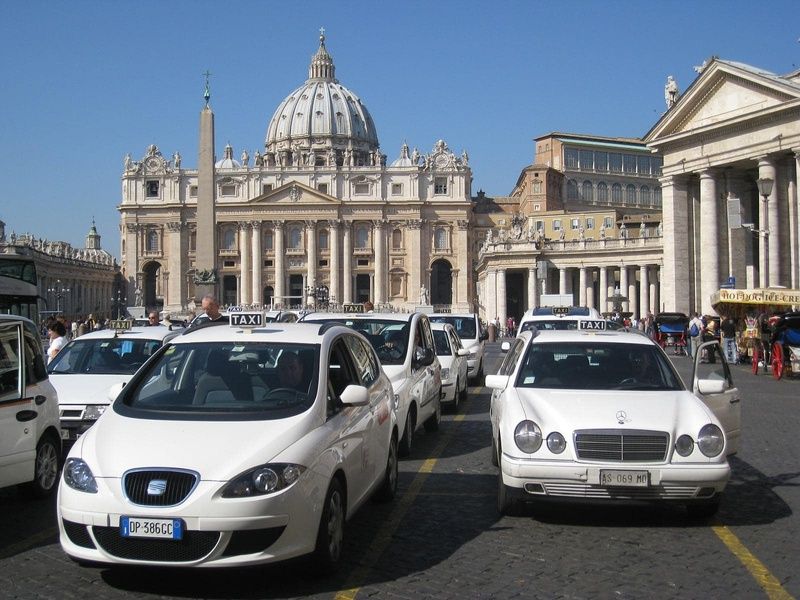 If you can afford it, there's nothing wrong with using taxis in Italy. In fact, it's probably worth taking a taxi at least once for the thrill of winding down narrow Italian city streets. But there are a few things to keep in mind when it comes to taxis:
Work with a local to plan your trip.
See a side most people miss.
The major cities have metro systems
A good metro system can be a godsend for navigating a city on foot. And while you won't find a subway in every major city in Italy, Rome, Naples, and Milan all have very affordable multi-line metro systems that can help you navigate between important city hubs. Tickets can be bought in the metro stations and cost €1.50.
Pro tip: Ask a local trip planner to set up a multi-day itinerary in one of our cities with a subway system, and milk it for all it's worth by buying a travel card that allows unlimited rides for up to two days.
Flights within Italy are actually quite cheap
It might seem counter-intuitive to think about booking flights within Italy, but in Europe flying short distances can often be comparable to taking the train, price-wise. EasyJet, Air Italy, Blu Express, and Ryanair are some of the best airlines for booking cheap flights within Italy.
Pro tip: Sometimes, smaller airlines connect lesser-known cities to major ones. Locals know the ins and outs of these smaller networks better than anyone else, so connecting with someone who lives in Italy is the best way to stay in the loop. 
Getting to/from airports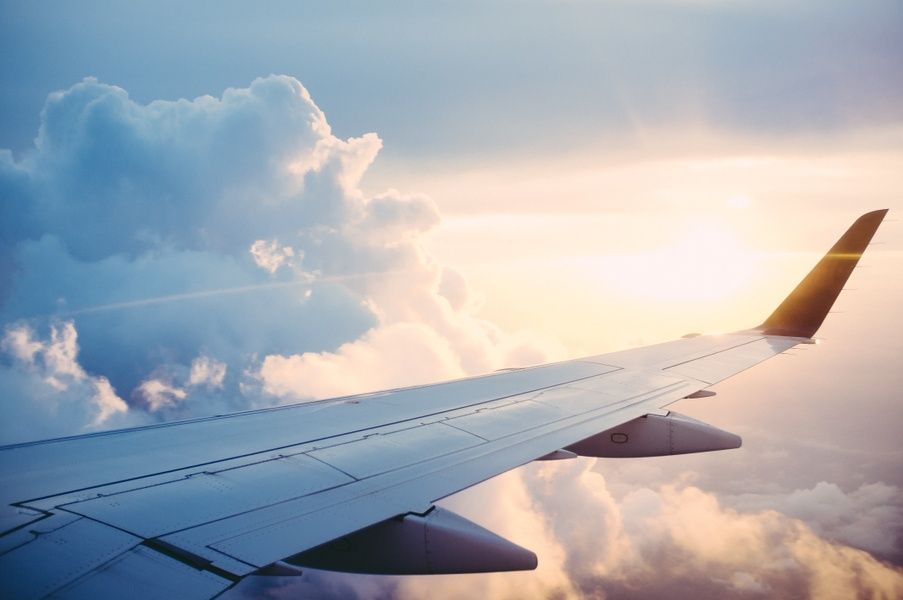 You definitely have a few gateways to and from Italy. Here are some of the best ways to get to and from Italy's major airports.
Fiumicino International Airport (FCO), Rome
Malpensa Airport (MXP), Milan
Florence Airport, Peretola (FLR), Florence
--
Hopefully, this Italian transportation guide helps to get you to all of Italy's awesome sights. For even more transit tips, connect with an Italian local. Not only will they design a custom itinerary based on your interests, budget, and travel style, but they'll help you navigate the logistics of getting around Italy. There are some things about Italian transportation that only someone who lives in Italy knows—so why see Italy like a tourist when you could see it like a local? Questions? Send us a message!