Japan is incredible—full of amazing food, striking historical sights, and compelling culture. It's hard to go wrong when deciding where to go. Still, we asked our Japanese locals about the best cities to visit in Japan and why. Here's what they said!
Wherever you go in Japan, get the most out of your experience by connecting with a local to plan your trip. They'll design a custom guidebook that'll introduce you to a side of Japan that most tourists miss. Learn more.
#1: Tokyo: A dynamic combo of past, present, and future
Exploring downtown Tokyo is never dull—the city's 23 wards (neighborhoods) offer something for everyone. Here's what our Japanese locals love about Tokyo:
Tokyo is a whirlwind of constant sights and sounds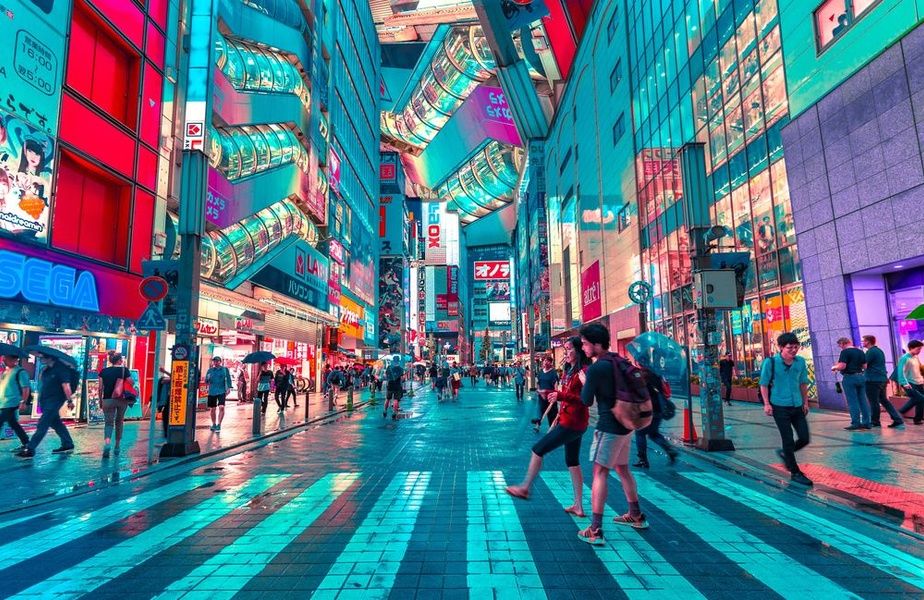 In Tokyo, you'll never lack for excitement. Things to do in Tokyo range from eating at the kaleidoscopic Robot Restaurant to exploring the peaceful cobblestone streets around the Meiji Shrine. And no matter where you want to explore, you can rest easy—Tokyo is one of the world's safest cities.
Locals suggest checking out the crazy (and we mean crazy) colorful fashion trends in districts like Harajuku and Shibuya. (While in the area, our Japanese trip planners recommend getting a beer at Harajuku Taproom—"one of the best craft beer taprooms in the city!")
Three words: world-class ramen
Locals tell us that eating ramen is a definite must-do in Tokyo. According to them, it's popular to eat at Japanese chain restaurants like Yoshinoya and Ichiran Ramen—in fact, people from all over the world visit Ichiran to slurp pork bone broth (tonkotsu).
Hungry for more ramen recs? Our local trip planners in Japan suggest checking out Ramen Street, an underground collection of ramen shops, located on B1F of Tokyo Station. Our locals have tons of tips like this for all kinds of Tokyo restaurants.
Incredible nightlife for all types
No matter how you like to party, you can find your people in Tokyo. Options range from rockin' at a karaoke bar to sipping sake at a stand-up pub (tachinomi) to exploring streetside beer shacks. Whatever your travel style, our Japanese trip planners can design a custom itinerary that fits how you like to see the world.
Local tip: After a wild night out, resting your weary head in a capsule hotel makes for a unique experience. They're all the rage (and a good option for budget travelers).
It's easy to enjoy Tokyo on a budget
It's definitely easy to see Tokyo on a budget—major airlines fly to Tokyo on the cheap! Locals tell us that other good ways of keeping under budget include using the Tokyo metro to get around (day passes are about $15 USD) and seeking out off-the-beaten-path stops in Tokyo. Psst—our local trip planners have suggestions for that!
#2: Kyoto: Classically beautiful with urban energy
Japan's capital for over a thousand years, Kyoto retains its striking beauty while embracing more modern trends. Here's what locals love about Kyoto:
Kyoto is cool—and offers easy access to other great destinations
Beautiful and classic, Kyoto is an awesome city to explore. You'll find tons of uniquely Japanese adventures in Kyoto, like listening to the swaying trees of the Sagano Bamboo Forest or tasting new foods at Nishiki Market.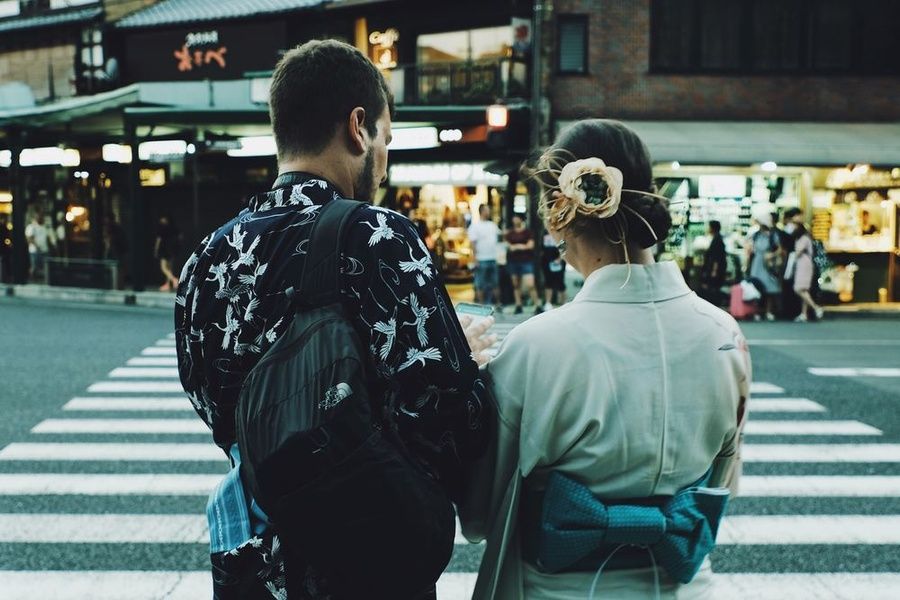 In a recent guidebook, one of our Japanese locals recommended grabbing a bite at the Kyoto Station Building. She explained: "There are hundreds of restaurants in Kyoto Station building complex, and this is where locals, as well as travelers, enjoy lunch and dinner." This local then went on to explain the nine sections of the station and what food you can expect to find—a real gem for navigating a busy place like Kyoto Station.
If you opt to stay in Kyoto the whole time, that's chill—but the city is an awesome place to launch a day trip in Japan. Locals tell us it's easy to catch the train from Kyoto to Osaka (the train takes between 12-40 minutes depending on which one you catch). Once there, you'll find tons of museums, cool shrines, and even a castle—which several of our local trip planners recommend checking out.
Kyoto is Japan's dessert capital: so you'll find some sweet sweets
It's good that calories don't count on vacation, because as Japan's dessert capital, Kyoto offers a wealth of sugary delights. Remember Kyoto Station? Well, it's home to the Pancake Room—which is exactly what it sounds like, and a locally-beloved spot for dessert. Locals also suggest trying unique Japanese candies while in town, like yatsuhashi (cinnamon-sugar rice bars) and niki-niki (sweet bean paste flowers) that you can find freshly made in downtown Kyoto.
Local tip: For sweet souvenirs that won't get crushed in your luggage, bring home some konpeito, star-shaped hard candies with crazy flavors like yogurt, chestnut, tomato, and plum.
The nightlife in classic Kyoto is chic
Kyoto may be best known for its beauty, but beneath its classic veneer lies a wry grin—Kyoto nightlife is incredible. Our locals suggest starting in the Pontocho district, which one of our Japanese trip planners called: "The most interesting place for nightlife in Kyoto", citing the combination of good bars, the area's intense history, and the gorgeous river views.
Throughout the city, you'll find great places for Japanese ales, spots for sophisticated cocktails, and, yes, a number of clubs where you can go wild with the locals. If you're looking for something more chill, simply strolling around Kyoto's ancient streets is a lovely way to spend the evening.
Local tip: Consider staying in Kyoto's temple lodgings, known as shukubō. Many are located near cool places to visit in Kyoto, like the Kumano Kodo pilgrimage route.
Kyoto's public transportation is fantastic
A big reason why locals love Kyoto is its ease of access. Public transit is well-loved in the city—our local trip planners tell us the buses are kept clean and run on a strict schedule. An all-day Kyoto bus pass is only $10 USD.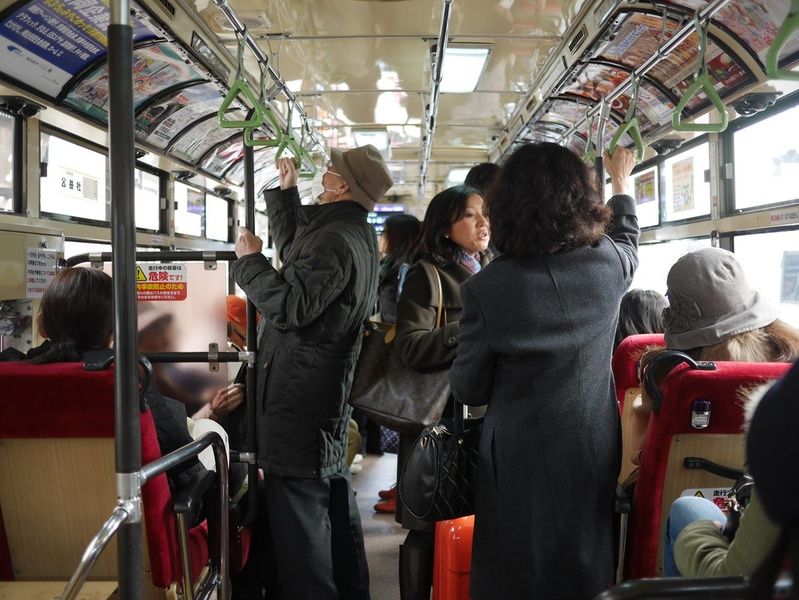 If you visit Kyoto in the fall or spring, another good option is renting a bike. Tell your local you plan to bike around the city; they'll take this into consideration when they design your Kyoto itinerary.
#3: Osaka: The food capital of Japan
As Japan's food capital (need we say more) Osaka is a fun and dynamic place to visit. The city's intense energy and awesome selection of eats mean you'll leave oh-so-satisfied. Here's what locals love about Osaka:
Osaka has tons of amazing restaurants
Obviously, the thing to do in Osaka is to eat. The city is a foodie's paradise! Locals tell us that Osaka is known for three types of food: okonomiyaki (Japanese style pancakes), takoyaki (fried balls of octopus), and kushikatsu (deep-fried meat, fish, and vegetables on sticks).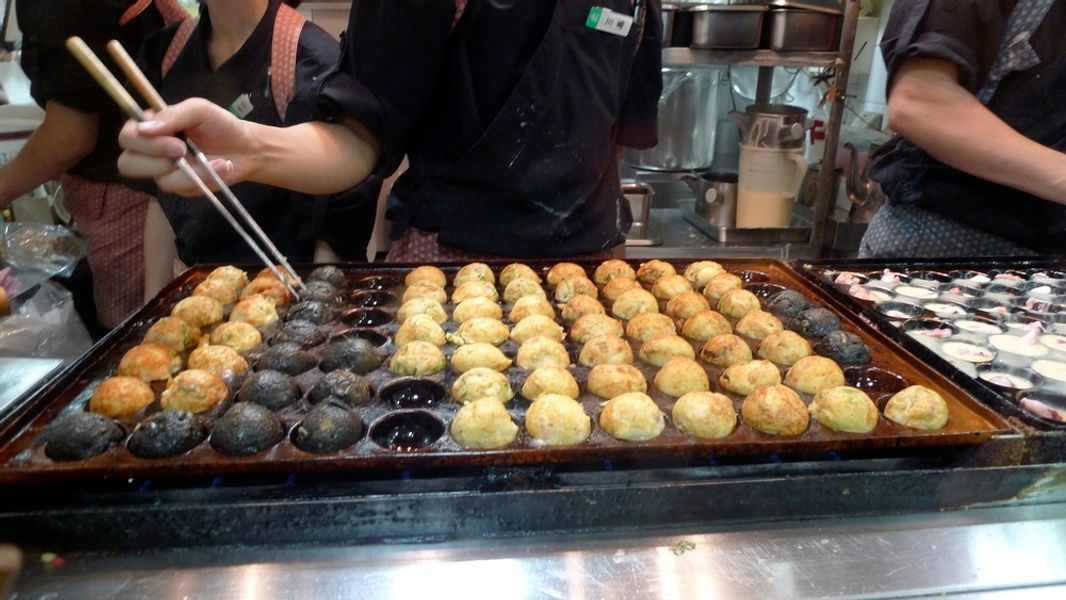 As to the best place to grab dinner in Osaka? Our Japanese trip planners suggest the neighborhoods of Dotonbori or Shinsaibashi. The Kuromon Ichiba Market is also fun to check out.
Local tip: Osaka is known for "fugu fish", or poisonous blowfish. It's totally safe to eat—as long as it's correctly prepared by certified chefs. Keep in mind that some restaurants only serve fugu fish when it's in season (October-March).
Aside from food, Osaka is full of cool attractions
Osaka itself may be less visited than Kyoto or Tokyo, but the city is an awesome place to explore. The Osaka aquarium comes highly recommended by our local trip planners—it's one of the largest in the world. Locals suggest visiting early in the day so you can spend a lot of time there. The Osaka Museum of History is also a great way to learn about Osaka—and locals tell us it offers a beautiful view of the nearby Osaka Castle.
Local tip: Osaka is also a great home base for day trips. From the city, it's easy to get to Kobe, Himeji, and the Takeda Castle ruins (also known as Japan's "Castle in the Sky").
Many of Osaka's sights are free to visit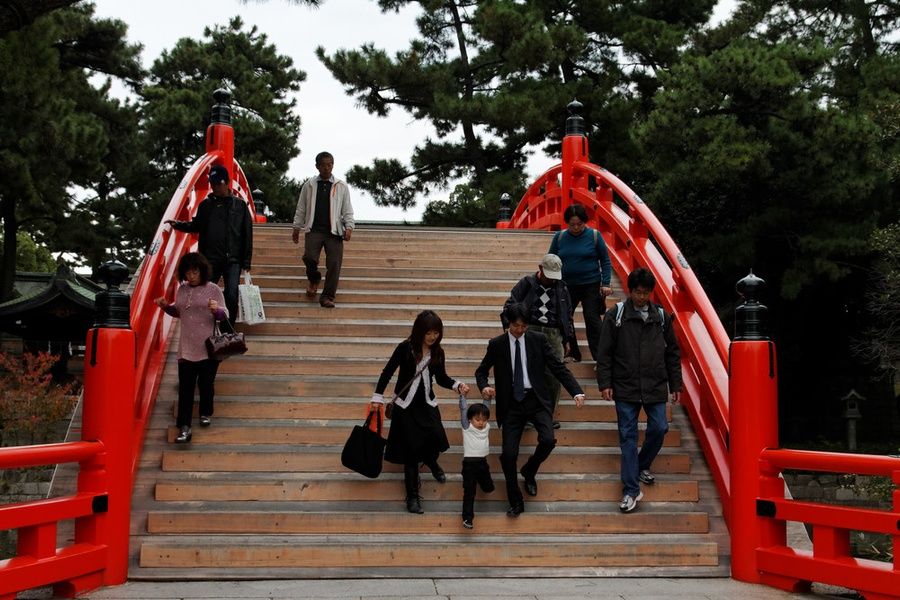 Some of the coolest places to visit in Japan are in Osaka, and many are free to check out—which makes Osaka a great stop for budget travelers. For example, Sumiyoshi Taisha is one of Japan's oldest shrines. Free to visit, the shrine's iconic red bridge is hard to miss.
If you aim to travel thriftily, keep in mind that our local trip planners in Japan can design a custom guidebook based on your budget—full of advice on cheap eats, free things to do, and using public transit.
Local tip: Hotel Ichiei (inexpensive and close to the subway) is a solid spot for budget travelers. Check out our article on choosing accommodations in Japan for more on how to decide where to stay.
Osaka's foodie scene is matched by its nightlife
Osaka has great options for nightlife. Whether you want to check out local breweries or a cool cocktail bar, you'll find something great in Osaka. (Bar Freedom comes highly recommended by Osaka locals—especially if you're hoping to spend the night sipping Japanese whiskey.)
But if you came to Osaka to eat and not drink, keep in mind that many restaurants offer all-you-can-eat options (within a two-hour time limit).
Local tip: Many places in Osaka only accept cash.
#4: Yokohama: Japan's city of lights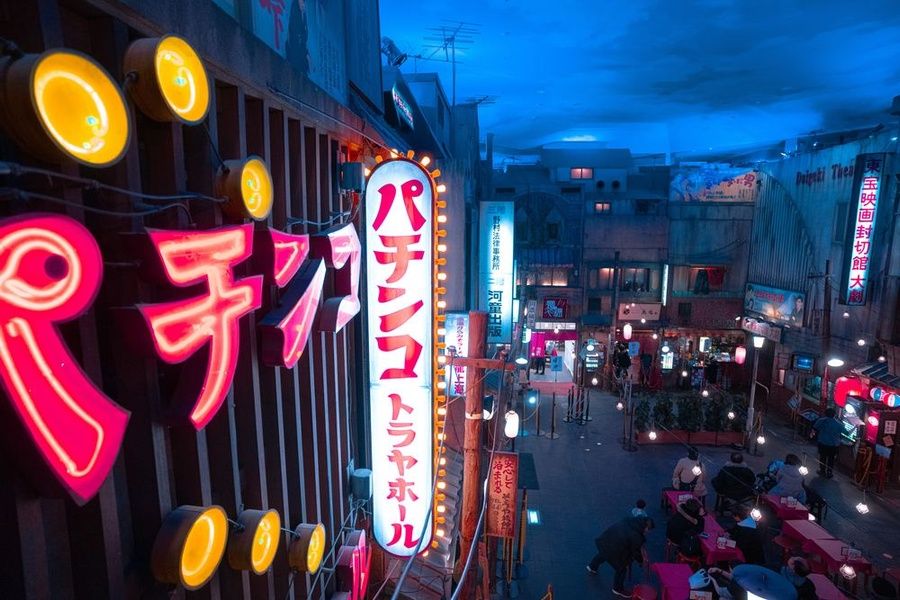 Yokohama has thrived following the difficult days of the Great Kanto Earthquake and the city's devastation during WWII. Today, it's a beautiful port city full of great eats, exciting nightlife, and fun stuff to do. Here's what locals love about Yokohama:
The views in Yokohama are beautiful

Whether you want to ride Cosmo Clock 21, Yokohama's massive rainbow Ferris wheel, or scale the Yokohama Landmark Tower (home to Japan's fastest elevator!) you'll find plenty of opportunities in town to snag an incredible view.
And once you're back on the ground, locals suggest checking out the Yokohama Brick Warehouse for a different kind of sight—they say that the warehouse is "unlike any other shopping center you will see during your time in Japan."
Local tip: Want to explore outside of Yokohama? Catch the bullet train (shinkansen) for an easy day trip.
Yokohama's noodle game is on point

In Yokohama, locals suggest prioritizing eating ramen and noodles. (To get an idea of how serious Yokohama locals are about their cuisine, consider that the city has a Cup Noodles Museum and a Ramen Museum—although this one is more of a food court.)
Locals tell us that another good spot to grab noodles is Yokohama Station, where the tradition of wa (group harmony) encourages immaculate cityscapes. (In other words, it's nothing like Penn Station). Restaurants at Yokohama Station serve up all sorts of noodles—udon, ramen, soba—and for $3 USD you can pick up a pretty excellent lunch.
Local tip: Yokohoma is also home to Japan's largest Chinatown. In a recent guidebook, one of our locals raved: "Here you will find lots of delicious street food such as dim sum (steamed buns) and roasted chestnuts—try some!"
Nightlife in Yokohama ranges from romantic to roaring
Is there anything more romantic than sunsets on the water? One of our local trip planners recently recommended walking along the waterfront as the sun sets in Yokohama (this diligent planner even included the exact time of the setting sun). Yokohama is also home to classically Japanese bars, which are small, inexpensive, and embrace the tachinomi tradition of drinking while standing up.
Yokohama is a great stop for budget travelers
When it comes to saving money, locals tell us that Yokohama makes it easy. Cost of living is cheaper in Yokohama than other cities, which means that travelers will save money just by living their best lives—transportation and meals are cheaper here than Tokyo, for example.

Locals suggest checking out 100-yen (hyaku yen) stores, where you can get anything from notebooks to windchimes for under $1 USD. It's a great way to save $$$ on souvenirs.
--
No matter which of these cities you decide to visit in Japan, get the most out of your experience by connecting with a local trip planner. They'll create a custom itinerary based on *your* interests and *their* insight, which means you'll see a unique side of Japan that most tourists miss. Why see Japan like a tourist when you could see it like a local?