Japan is packed with incredible places to stay, from wild Tokyo neighborhoods to funky-and-amazing countryside towns. That's why we've created this list of 10 of the best places to stay in Japan. Give it a read and if you have any questions, connect with a Japanese local for help planning your authentic trip to Japan!
#1: The Shinjuku Neighborhood, Tokyo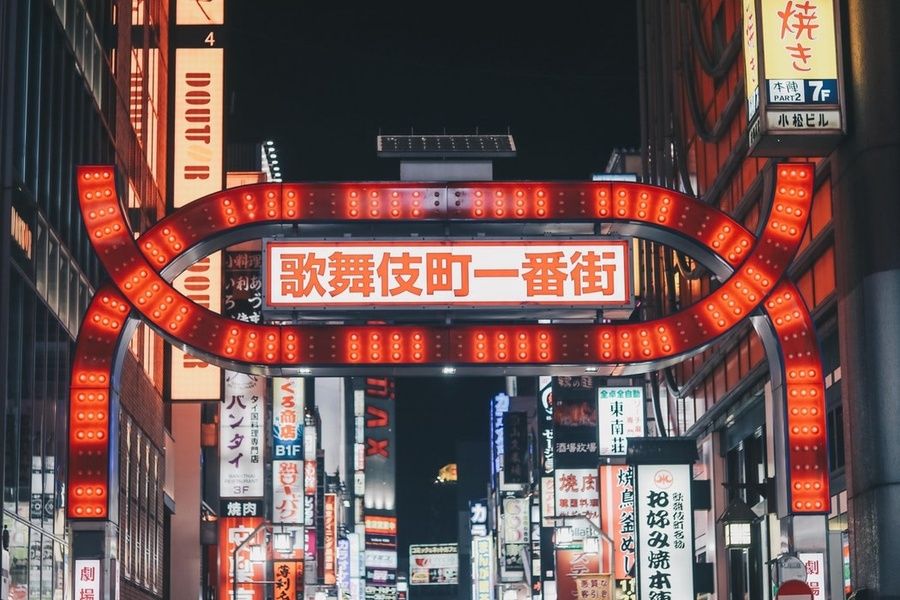 If your Tokyo itinerary doesn't start until the sun goes down, then you need to stay in Shinjuku. Here, you'll find some of the best things to do in Tokyo at night—bar hopping through the narrow alleyways of Golden Gai, tasting some of the world's rarest whiskeys, and checking out some of the must-do activities in Japan, like eating at the wild Robot restaurant.
Shinjuku is known as the district that never sleeps, so you'll be in the company of like-minded night owls throughout town.
Pro tip: Uber in Japan is pretty rare and expensive, but rest assured there are plenty of ways to get home after a late night out.
#2: Osaka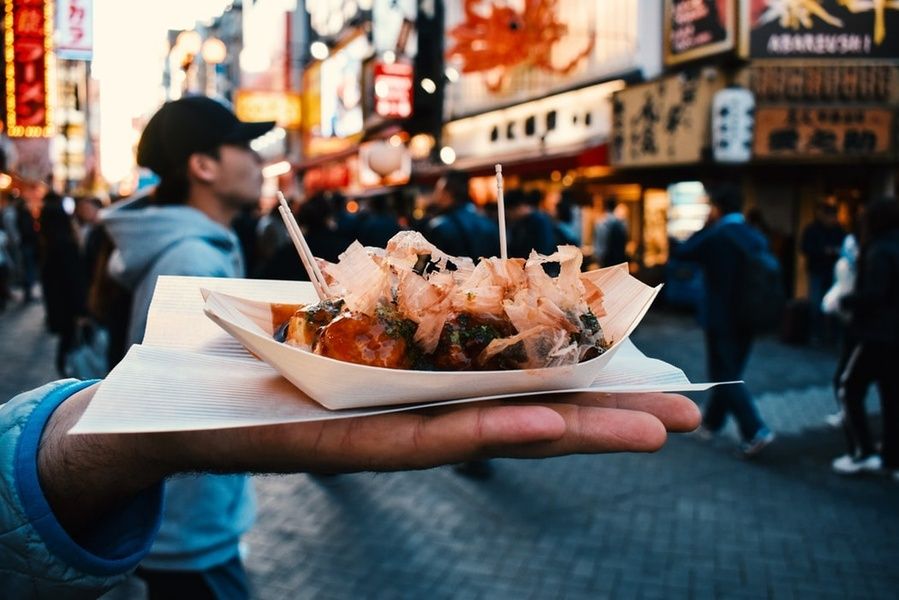 Known as "Japan's Kitchen", the wacky city of Osaka is the second largest metropolitan area in Japan behind Tokyo. Foodies, pay attention: Osaka's nickname isn't an empty boast. One of the best things to do in Osaka (and one of the best things to do in Japan in general) is to indulge in its incredible restaurant scene, from street food to high-end.
Among many other dishes, Osaka is famous for takoyaki: bits of octopus and green onion rolled into a batter and deep fried. So. Delicious.
#3: The Shimokitazawa Neighborhood, Tokyo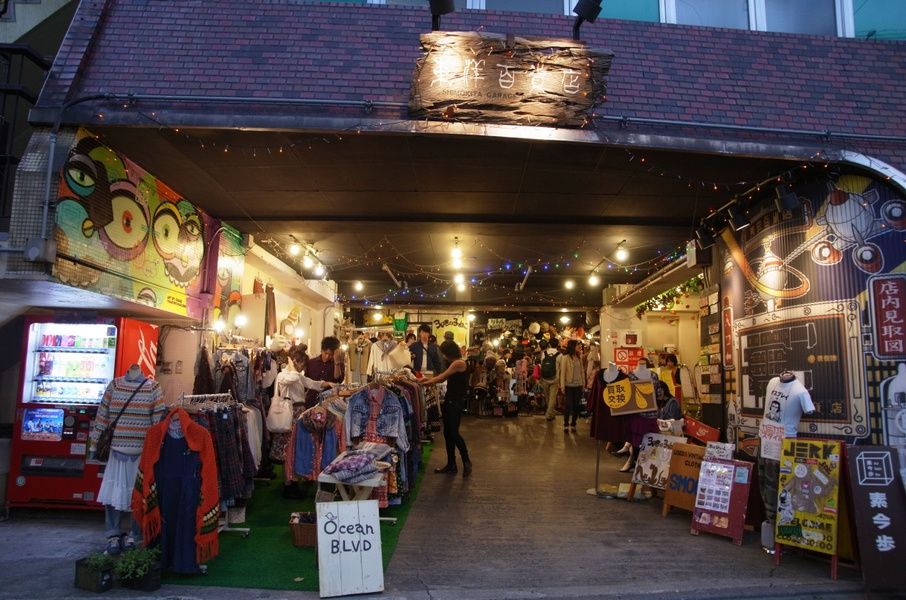 If you're wondering where to stay in Tokyo that's off-the-beaten-path but not too off-the-beaten-path, a place that embraces counterculture but also has all the things that make Tokyo amazing, look no further than Shimokitazawa. This neighborhood is full of hip cafes, independent boutiques, and awesome bars.
Shimokitazawa is a place where a local's opinion carries special weight—popular guidebooks don't really explore Shimokitazawa to the same extent as other areas in Tokyo, so you're definitely going to want advice from someone who actually lives in the neighborhood—luckily, one of our Tokyo trip planners can lend a hand.
#4: Sapporo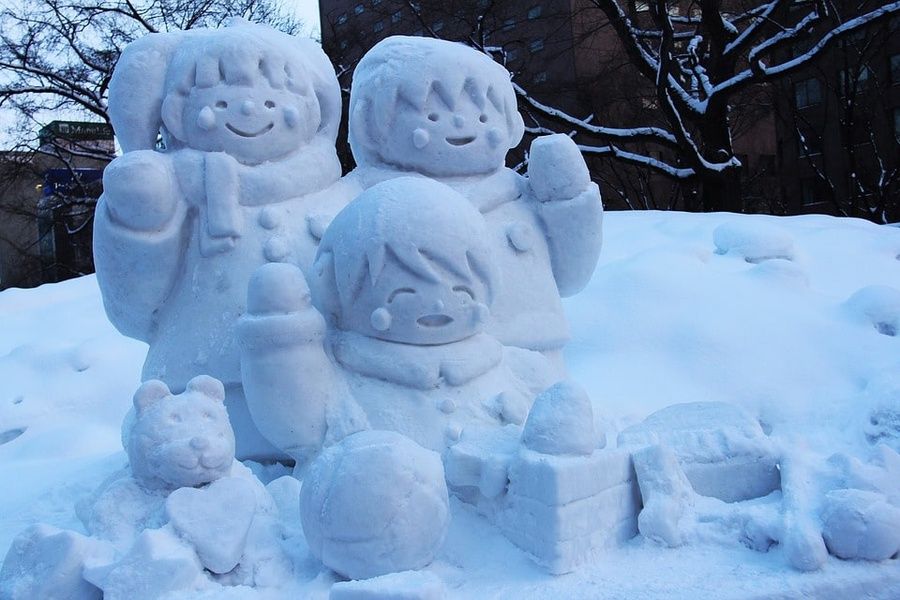 Sapporo is one of those places you need to visit in Japan. A world away from city-centric Tokyo, Sapporo offers amazing cold-weather activities like skiing and snowboarding, as well as onsens (Japanese hot springs). Sapporo is equally wonderful in the summer, as it's less muggy than the rest of the country.
Plus, we completely buried the lead: one of the best things to do in Japan can be found in Sapporo—tasting the world's best sake! Oh, and Sapporo also has some of Japan's best beer.
Pro tip: Airlines often fly straight to Sapporo, which means you can find a good deal on flights to Japan if you're staying here.
#5: The Shibuya Neighborhood, Tokyo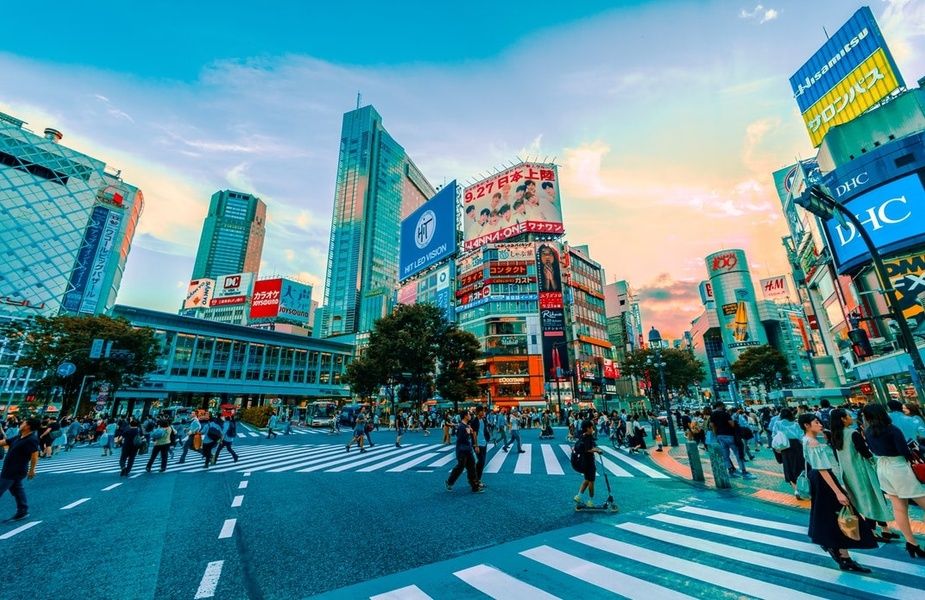 If you're asking what to do in Shibuya, you're asking the wrong question. Shibuya is packed with activities, which makes it an excellent place to stay. The better question: what can't you do in Shibuya?
Whether you want to consume sushi off conveyor belts, visit holy shrines, explore Shibuya's awesome art scene, or something else entirely—you'll find it in this dynamic part of Tokyo. Whatever you decide, don't miss out on one of the must-do activities in Tokyo: traversing the organized chaos of the Shibuya Crossing.
#6: Shizuoka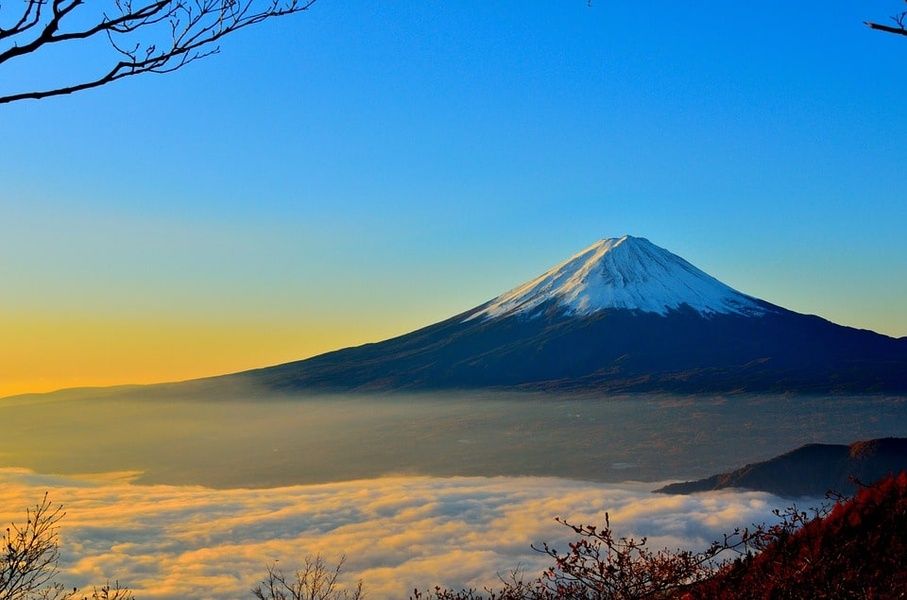 Catching a glimpse of Mount Fuji is a Japan must-do. And if you stay in the gorgeous countryside city of Shizuoka, you'll wake up to Fuji's face every day (especially if you're staying in the Shimizu Port area).
Shizuoka is the perfect place to stay in Japan if you love nature: things to do in Shizuoka include hiking to see waterfalls, navigating the craggy Jogasaki Coast, taking a heart-pounding trip across the Mishima Skywalk (Shizuoka's suspension bridge), and more! Have a local help with the logistics of getting to/from these sights (they'll definitely have suggestions for even more stuff to see).
#7: The Ginza Neighborhood, Tokyo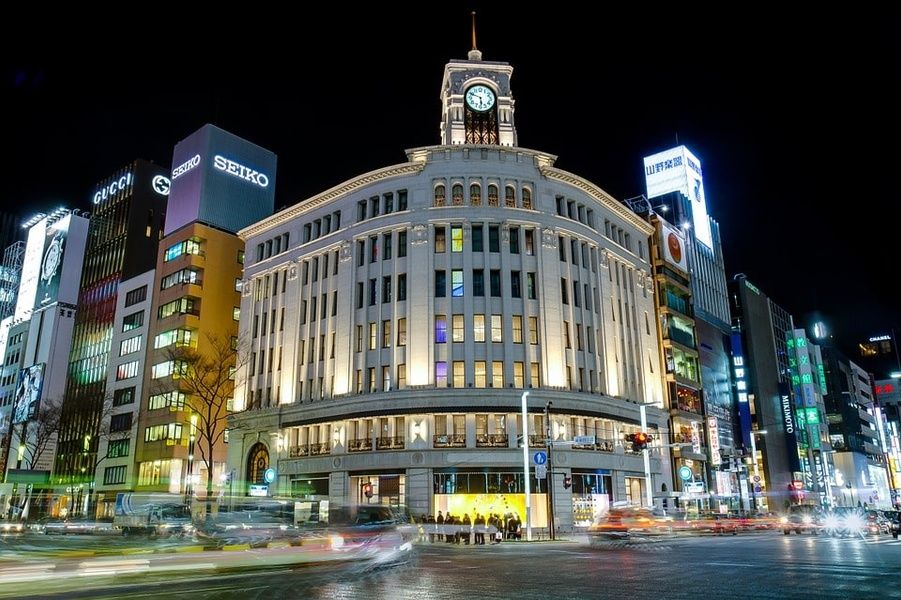 If you're eager to indulge in one of the biggest must-dos in Tokyo—shopping—then stay in Ginza. Stroll down Chuo-Dori street to window shop at high-end boutiques, check out (the more reasonably priced) Uniqlo flagship store, or visit Japan's biggest toy store, the Ginza Hakuhinkan Toy Park.
As you shop, keep your eyes peeled for some of the coolest things to buy in Japan, including fun candies and other Japanese food you can bring home for friends and family. As a shopping district, Ginza also has some excellent restaurants: you'll find amazing noodles, tempura, and so much more.
#8:
Kitakyushu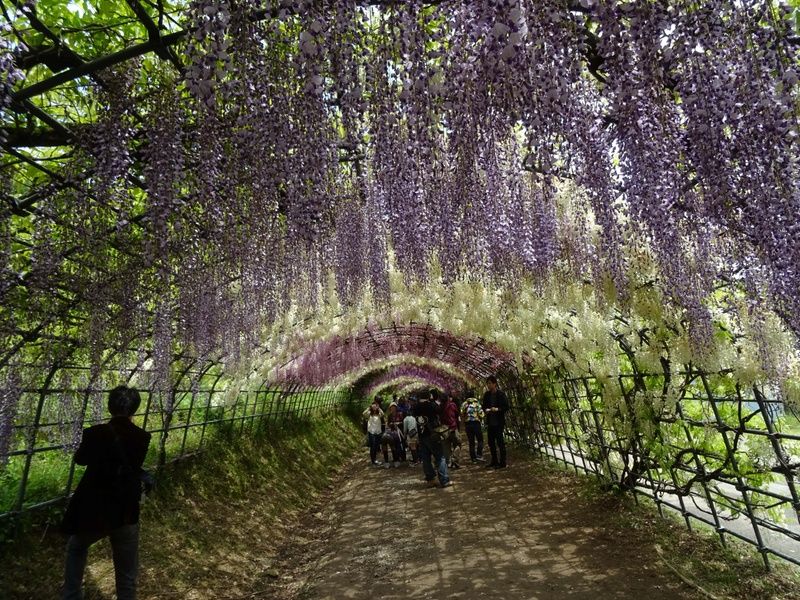 Japan is famous for its cherry festivals, and the stunning city of Kitakyushu contains another flower-themed thing to do in Japan: exploring the breathtakingly beautiful wisteria tunnels at the Kawachi Fuji Garden.
If you're looking for petals that vary from blush pink to deep purple, the best time to visit Japan (and the Garden) is late April–early May. For entirely different hues, plan your stay for the fall—the 700 maple trees burn yellow, orange, and red in November.
Pro tip: Kitakyushu isn't just flowers: it also contains the Toto museum, one of the more bizarre things in Japan. It's a museum focusing on the history of toilets!
#9: Kyoto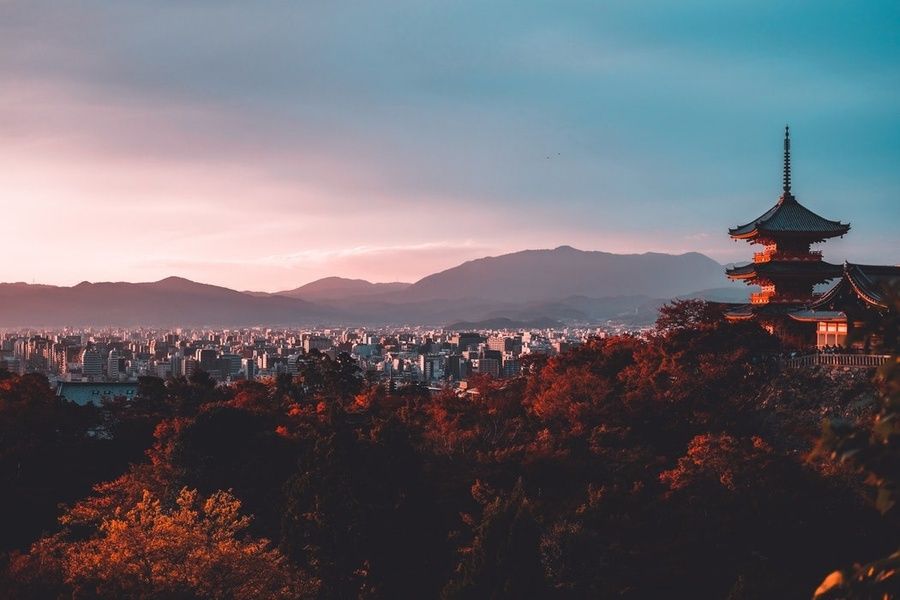 Kyoto is a spectacular place to stay—one of the most historic cities in Japan, it's famous for its temples, gardens, and the Kyoto Imperial Palace.
On the other side of the coin, Kyoto is also home to the energetic Nishiki Fish Market—packed with fresh seafood, the air is full of the smell of fish and the voices of Japanese chefs bartering over ingredients. Checking out the market is an awesome thing to do in Japan—maybe you'll want to try cooking some Japanese cuisine yourself (and you can—ask your trip planner to find you a Japanese cooking class while you're in the city!)
Pro tip: Kyoto is an excellent place to stay in Japan if you want to explore the country: there are so many great day trips from Kyoto. Ask someone who actually lives in the area for help figuring out the logistics.
#10: Kobe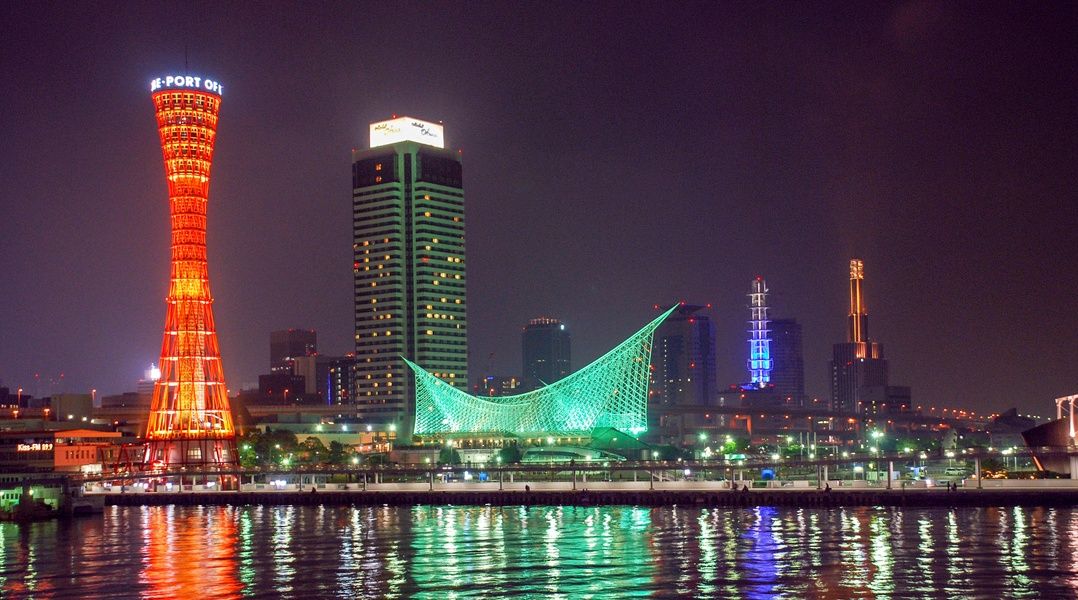 If you're trying to figure out what to do in Kobe beyond eating steak, you'll find plenty (but definitely try the steak). The variety of activities in Kobe make it a great place to stay—soak in the onsens, explore the city via cable car, and check out hidden gems like the UCC Coffee Museum.
--
Hopefully, we've made the big question—where to stay in Japan—a little bit easier. Use this article to figure out what neighborhood or city is best for you, or, better yet, talk to a local! Not only can they give location suggestions, but they'll also help design a unique itinerary customized to your interests and travel style. Plus, they'll be available 24/7 with phone support in case you run into any issues. Questions? Send us a message!