Everyone knows that Tokyo is Japan's hipster capital. Translation: if you're looking for cool things to do in Tokyo, your options are endless. Check out this hipster's guide to cool things to do in Tokyo, from trendy food to nightlife, nature, shopping, shrines, and shows.
Get off the beaten path by having a local plan your trip. Our trip planners will introduce you to a side of their hometown that most tourists miss. Learn more.
Eat the trendiest, most delicious food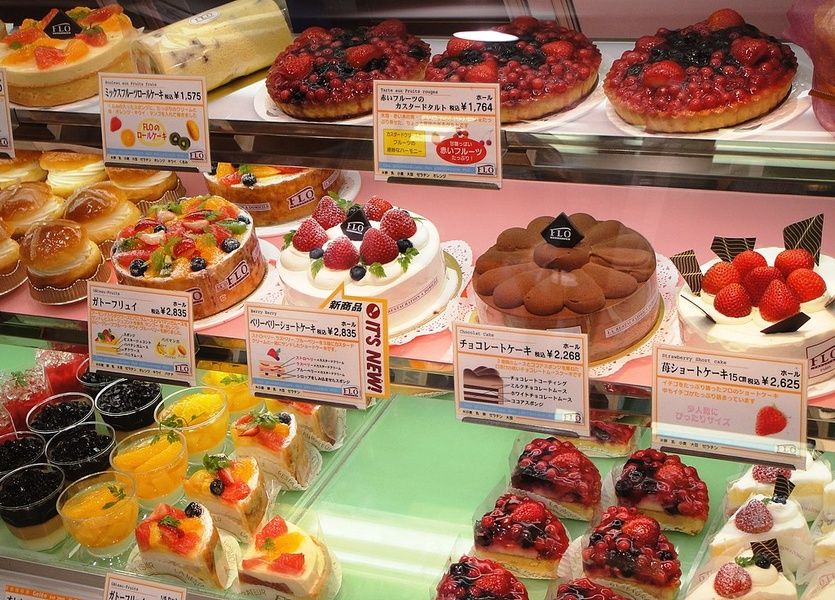 We can thank Tokyo for tons of the latest and greatest food trends, from foot-long fries to "flying sushi." Eating is a Tokyo must-do for a reason—these restaurants, food stands, and cafes are about to fly to the top of your Tokyo itinerary.
Harajuku Gyozaro
At this trendy dumpling shop, you can eat your gyoza (cute, savory little dumplings) steamed or fried—either way, they'll take your tastebuds on a journey. Fill up on gyoza for under $10 USD, but be sure to bring cash! Japan travel tip #1—always carry yen, since many restaurants only take cash.
Uobei Flying Sushi
While this sushi doesn't have wings, it *does* fly down a conveyor belt straight to your table at top speed. One of the best things to do in Shibuya, Uobei offers delicious sushi for only 105 yen (95 cents) per plate.
Harry Hedgehog Cafe
A true Tokyo must-see, this adorable little cafe offers cappuccinos to sip and real hedgehogs to cuddle. Hedgehog cuddles are available for 30 minutes, but since space is limited, this gem should be added to your itinerary far in advance (a Tokyo local can help you with your reservations).
Croquant Chou ZAKUZAKU
You're going to want 3 crepes minimum at this whimsical creperie/ice cream parlor. With famous flavors like strawberry-custard and cream puff—costing only 250 yen ($2.30 USD) each—this spot is perfect for those exploring Japan on a budget.
Gindaco
Sweet and savory takoyaki rolls filled with onions, octopus, and ginger? We're so in. Gindaco serves takoyaki in Shibuya and Harajuku, two neighborhoods that rank among the best places to stay in Japan.
Experience the amazing nightlife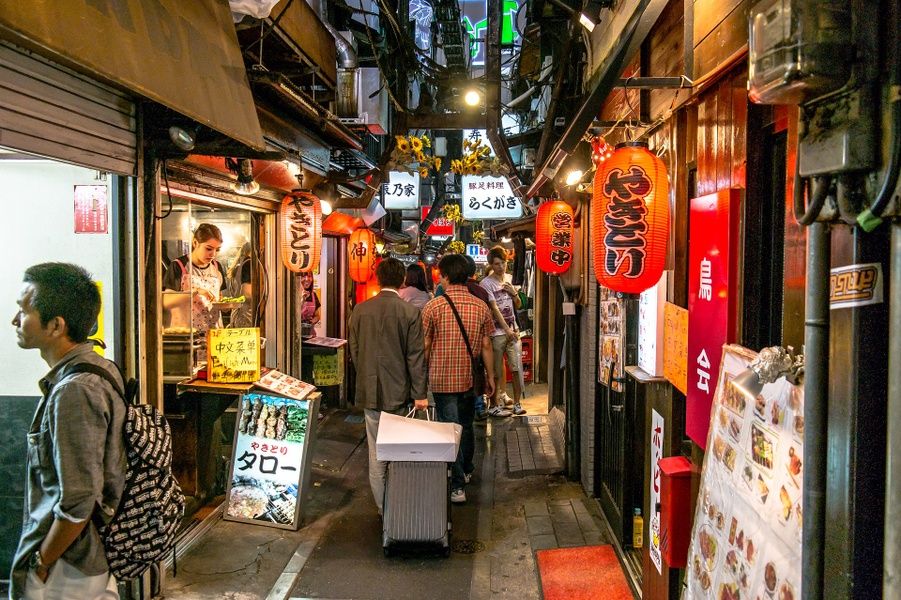 As Japan's city that never sleeps, Tokyo's nightlife will make you forget about bedtime. With karaoke bars, ramshackle alleyways, and popping clubs, these one-of-a-kind spots are home to the best things to do in Tokyo at night. Plus, travel experts who actually live in Tokyo love these places—and as every true hipster knows, the real deal is where the locals are.
Karaoke Kan Shibuya
A funky establishment in Tokyo's Shibuya district, Karaoke Kan Shibuya offers 2-hour slots for you and your karaoke party. Part of Lost in Translation was filmed in Karaoke Kan, making it a veritable Tokyo must-do.
Shidax
With 13 locations in Tokyo alone, Shidax is a household karaoke name in Japan. If you're planning a trip to Japan, set aside 2–4 hours to get down at Shidax, but keep in mind that prices go up on weekends and holidays.
Roppongi
Essentially the Las Vegas of Tokyo, Roppongi is a very posh district about 20 minutes from Tokyo Station by subway. With clubs and bars boasting panoramic views of the Tokyo skyline, partying in Roppongi is easily one of the top things to do in Tokyo.
Golden Gai
Even if you're not drinking adult beverages, the ramshackle Golden Gai bars are fantastic for Tokyo sightseeing. With nearly 200 bars piled into 6 alleys, Golden Gai offers a taste of Tokyo from a local's perspective.
Omoide Yokocho
If you only have 3 days in Tokyo, Omoide Yokocho (aka "Memory Lane") belongs at the top of your itinerary. Located in Tokyo's Shinjuku neighborhood, Omoide Yokocho is the more low-key version of Golden Gai, with super-tiny bars only seating 5-6 people at a time.
Bask in the one-of-a-kind nature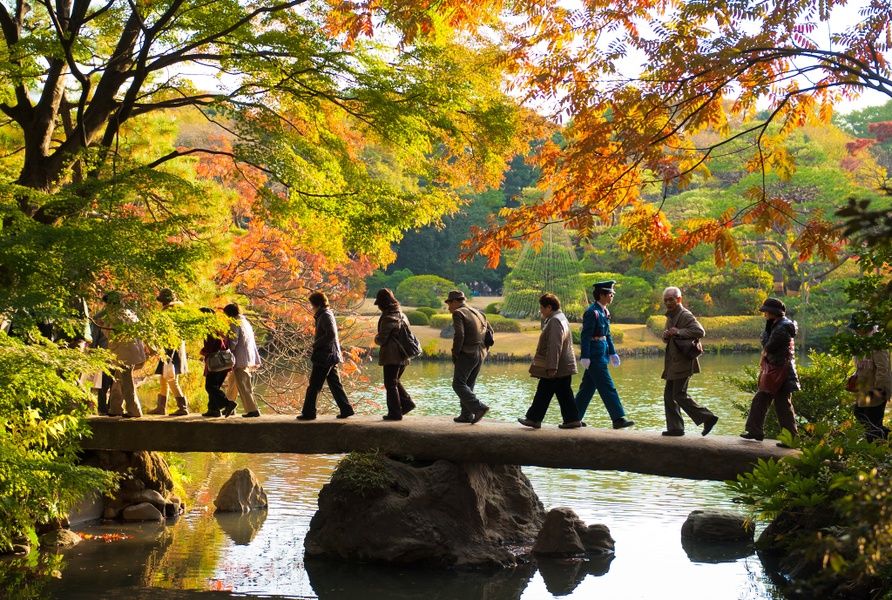 With its plethora of parks, Tokyo is easily one of the best cities to visit in Japan. Channel your inner hipster and get to these gorgeous Tokyo attractions ASAP—your Instagram aesthetic will be on point.
Rinshi-no-mori Park
An arboretum filled with pine trees and waterfalls, you won't believe Rinshi-no-mori Park is in Tokyo. Open 24/7, this park is about a 30-minute subway ride from Shibuya and Minato City, both fantastic places to go in Tokyo.
Tokyo Palace Imperial Gardens
If you want a good way to fill 1-2 hours, the Tokyo Palace Imperial Gardens are ideal. Free and open to the public, it's easy to get lost in these roundabout gardens, so have a local Tokyo expert make a map to all the must-see spots just for you.
Happoen Garden
Open daily from 10 AM–10 PM, Happoen Garden is a delightful slice of paradise only 30 minutes from Tokyo Tower by subway. Go to Japan in late March / early April to catch the spectacular cherry blossoms in Happoen.
Todoroki Valley
Hiking through Todoroki Valley is one of the most relaxing things to do in Tokyo. A 20-minute train ride from central Tokyo, Todoroki Valley boasts bamboo forests, waterfalls, and pristine hiking trails.
Ueno Park
Home to stunning lotus blossom pools, Ueno Park is most stunning at night under the stars and city skyline. Since Japan is very safe, you don't need to worry about walking the park after dusk.
Check out the incredible museums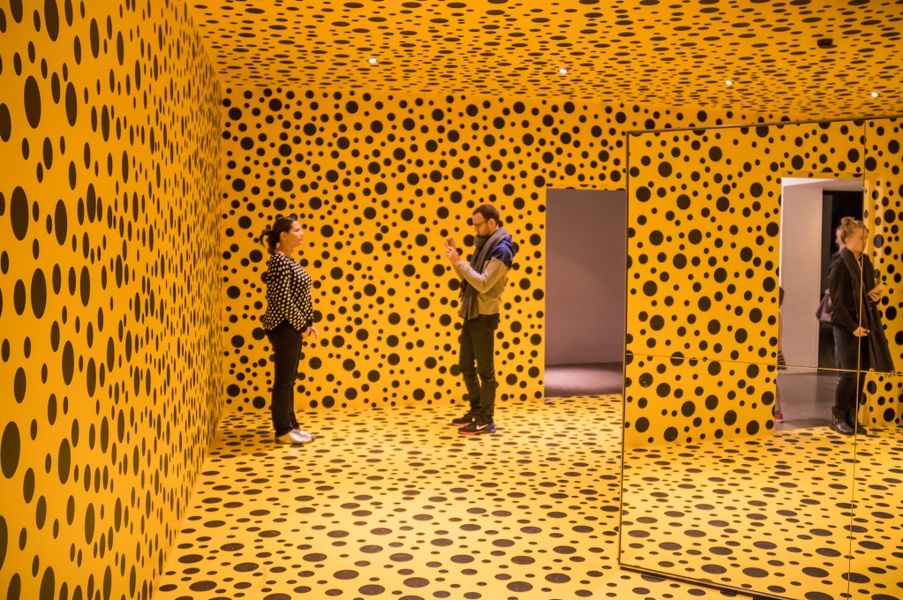 These slightly eccentric, but utterly unique museums are full of hidden gems only found in Tokyo (or maybe in a hipster's antique collection). Plus, if you travel to Japan in the hot months of summer, museums are ideal places to cool down.
Yayoi Kusama Museum
This psychedelic museum is filled with scores of polka-dots and pumpkins (and polka-dotted pumpkins), all made by 90-year old artist Yayoi Kusama. If you fall in love with Yayoi Kusama's work, you can also visit her biggest polka-dotted pumpkin in Kyoto.
teamLab Planets Tokyo
In this eccentric modern museum, visitors take off their shoes and wander through a dark space illuminated by swirling pools of rainbow-colored light. Off the most tourists' radars, teamLab Planets is one of the most off-the-beaten-path places to visit in Japan.
Tokyo Drum Museum
Known as the "Taikokan," the Tokyo Drum Museum features hundreds of drums (shocker, we know) that you can actually play. The location can be a bit difficult to find, so be sure to get detailed directions from a Tokyo local who knows the area well.
Shinjuku Samurai Museum
Filled with armor, horned helmets, and katanas (swords), the Shinjuku Samurai Museum also hosts live demonstrations of samurai martial arts every afternoon. If you're looking for cool stuff to buy in Japan, the gift shop here sells katanas, kimonos, and chances to dress up in samurai garb.
Studio Ghibli Museum
Whether you're a Miyazaki guru or a Ghibli movie noob, the Studio Ghibli Museum is a must-do when in Tokyo. Tickets go lightning-fast for this museum, which features life-sized replicas of your favorite Ghibli movie sets, so reserve tickets at least 2 months in advance.
Shop 'til you drop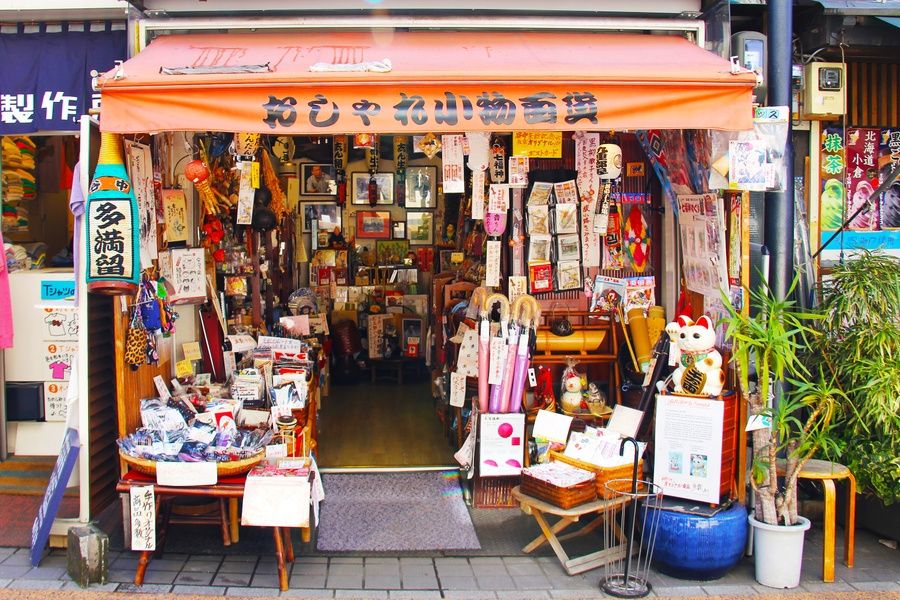 Nothing says hipster like vintage and second-hand shopping. In Tokyo, vintage fashion is a way of life. If you're on the prowl for the coolest things to do in Tokyo, you don't want to miss out on these boutiques, malls, and hole-in-the-wall shops. (Plus, whatever you buy in Japan, we can pretty much guarantee no one at home will have it.)
Log Road Daikanyama
This spiffy outdoor Tokyo mall is a hipster's paradise, with its craft beer breweries and pop-up shops. Go between May and August (some of the best times to visit Japan) to shop outdoors in gorgeous weather.
Nakamise-dori
Leading right up to Senso-ji Temple, walking this central shopping street is like taking a trip to historic Tokyo. Shops don't close until 7 PM, so explore this spot to your heart's content.
Chuo-dori
If we're talking luxury trips to Japan, Chuo-dori is a must. In Tokyo's glitzy Ginza district, Chuo-dori is the street where you shop if you've got the big bucks (or where you can window shop and drool over designer clothes).
Cat Street
Like moths to a lamp, the hipsters flock to the vintage shops on Cat Street, Tokyo's catwalk for secondhand fashion. If unique styles are your thing, you need to add this to your list of must-dos in Tokyo ASAP.
Takeshita Dori
Speaking of fashion trends, Takeshita Dori is where Harajuku's cosplayers come out to flaunt their outlandish styles. If you're looking for super fun things to do in Tokyo, go to Takeshita Dori on a Sunday afternoon to watch people dressed as their favorite video game, anime, or book characters.
Immerse yourself in the shrines and temples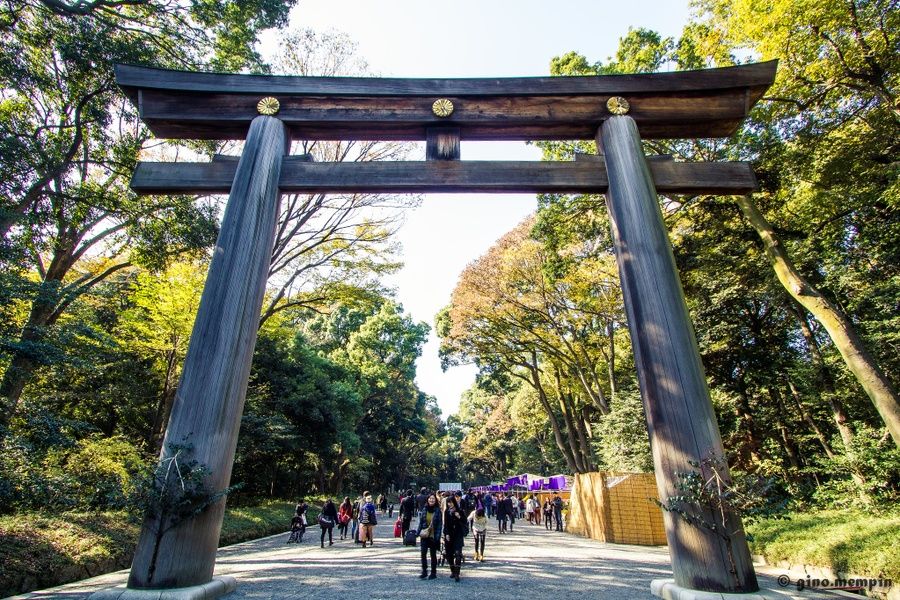 Whether you're in Tokyo for the first time or the ninth (lucky duck), visiting the shrines and temples is a definitive must-do in Tokyo. Admire the ancient scenery, or show off how deep you are by pondering your own mortality—either way, not only will you get an authentic taste of Tokyo's history, but you'll be able to say you saw Tokyo like a local.
Zojoji Temple
Just a few minutes walk from Tokyo Tower, this Buddhist temple features one of the only temple gates that survived World War II. If you're looking for things to do in Japan in April, you absolutely can't miss the beautiful Flower Festival, which celebrates the Buddha's birth.
Meiji Shrine
This massive shrine is seriously hard to miss—the entrance is marked by an imposing 40-foot torii gate. Surrounded by an enchanting cedar forest, the Meiji Shrine is also famous for its spectacular festivals, many of which define the best times to go to Tokyo.
Gotokuji Cat Shrine
Among the best things to do in Tokyo, this small shrine is packed with thousands of iconic waving cats (Maneki-neko), all in different colors for different kinds of luck. Feel the cats' unblinking eyes track your movements as you wander this slightly eerie shrine...
Toyokawa Inari Tokyo Betsuin
If you don't get your fill of animal statues at Gotokuji, Toyokawa is an ornate Buddhist temple overflowing with snarling fox statues. Home to the seven gods of good fortune, Toyokawa also hosts a shrine to the deity of love—a must-do if you're on a Tokyo honeymoon.
Tennoji Temple
Not to be confused with the similarly-named temple in Osaka, Tokyo's Tennoji Temple is 800 years old (but it doesn't look a day over 400). Centered around a massive bronze Buddha, Tennoji is where believers go to pray for bravery (which we could all use some of, let's be real).
Check out the insane shows and performances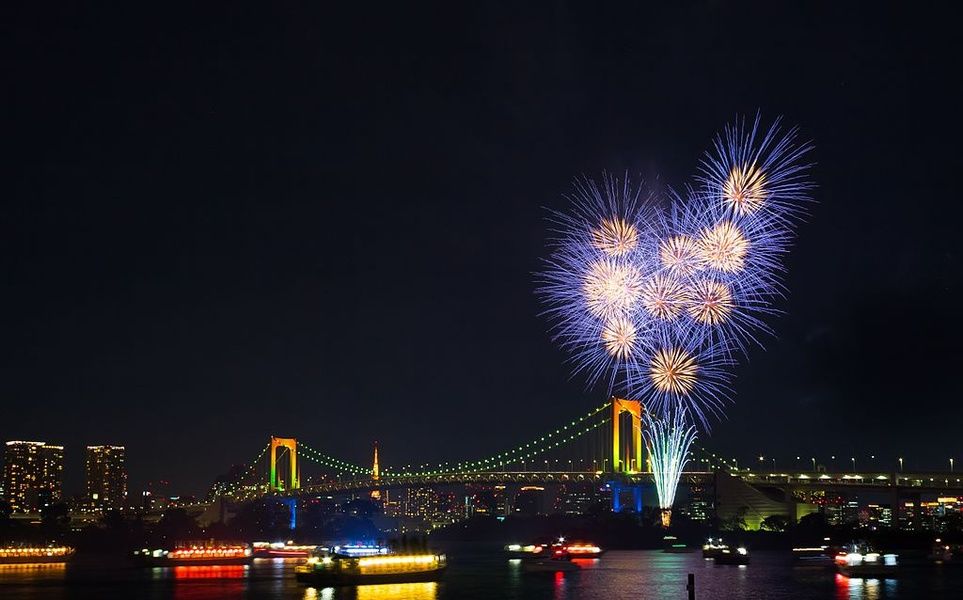 Nothing says "hipster" like spending an evening listening to ancient Japanese music, watching 400-pound men wrestle each other, or cheering on a light show/robot battle… wait, what? Yeah, you heard us. There's no telling what super-awesome shows you'll happen upon in Tokyo.
Sumo matches at Ryogoku Kokugikan
If you're ready to watch 400-pound men wrestle each other to the bitter end, you've got to go to Ryogoku Kokugikan, where massive sumo wrestlers train and compete for Japan's national titles.
Pro tip: You can also see sumo wrestlers work out and practice during the day. Have your trip planner tell you how and put a visit on your itinerary.
Robot Restaurant
To have an epic trip to Japan, a night at Tokyo's Robot Restaurant is a must. Light shows and lasers provide the background for a robot cabaret battle (which is exactly what it sounds like). Japan is very family-friendly, but you'll want to leave the kids at home for this one.
Zakuro music shows
Zakuro is an ancient Japanese music tradition, with drums, flutes, bells, and oddly-shaped string instruments (aka a hipster's dream come true). If you don't have time to go to an authentic performance in Tokyo, zakuro shows are also popular things to do in Nagoya, Kyoto, and Yokohama.
Maxell Aqua Park Shinagawa
Off the radars of even Japan travel agents, the Maxwell Aqua Park features nearly 350 kinds of sea creatures. The massive jellyfish aquarium shows (aka "Jellyfish Rambles") and daily dolphin shows are bound to bring out the kids in even the most serious hipsters.
Rainbow Bridge fireworks
The Rainbow Bridge is a Tokyo icon, easily visible at night by its brilliant rainbow colors (didn't see that coming). The 500-foot high fireworks explode over the bridge and the Tokyo skyline, a breath-taking sight that's essential for the best Japan itineraries.
--
To see Tokyo like a local (and not a tourist), have a Tokyo local help you plan your trip. They'll plan *you* the most authentic, hidden-gem-filled, personalized itinerary around—because Tokyo is *their* city. Connect with a local Hero (trip planner) who shares your travel interests, and get planning! And don't forget to check out: