Japan starter pack
See Japan differently. Get everything you need to know before your trip straight into your email.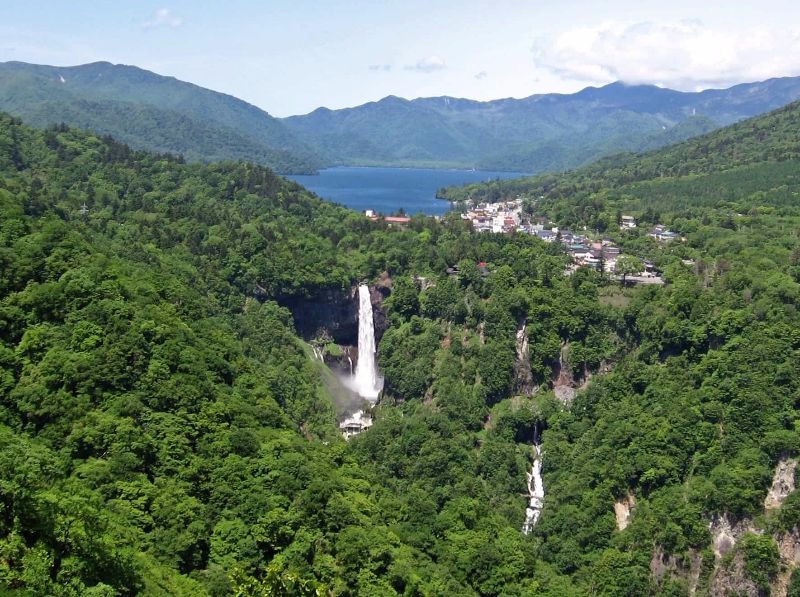 The Perfect Two Weeks in Japan
ViaHero · May 10, 2018
While it would be nice to explore Japan for weeks on end, two weeks is a sufficient amount of time for a vacation to this wonderful country. Visitors will start to understand the culture and get to see a lot of the country. Read on for the perfect 2-week Japan itinerary. Afterward, feel free to message us directly with any questions!
Want to make the most out of your trip? Tap into our network of local travel planners—Heroes—who build unique, locally-curated trip plans, designed just for you. Get started.
To make the most of your trip, be sure to plan diligently before you leave. Our advice? Have a local plan your trip for you! ViaHero's locals listen to your preferences (foodie? love the outdoors? museum hopper?) and plan a personalized trip specifically for you, packed with insider tips and off the beaten path locations.
Here are our of our top suggestions for a two week trip to Japan:
Popular Tourist Spots:
Tokyo - 3 days
One can't visit Japan and miss Tokyo. However, if you only have two weeks in the country, spend three days in Tokyo to see the highlights, and then move on to another exciting place.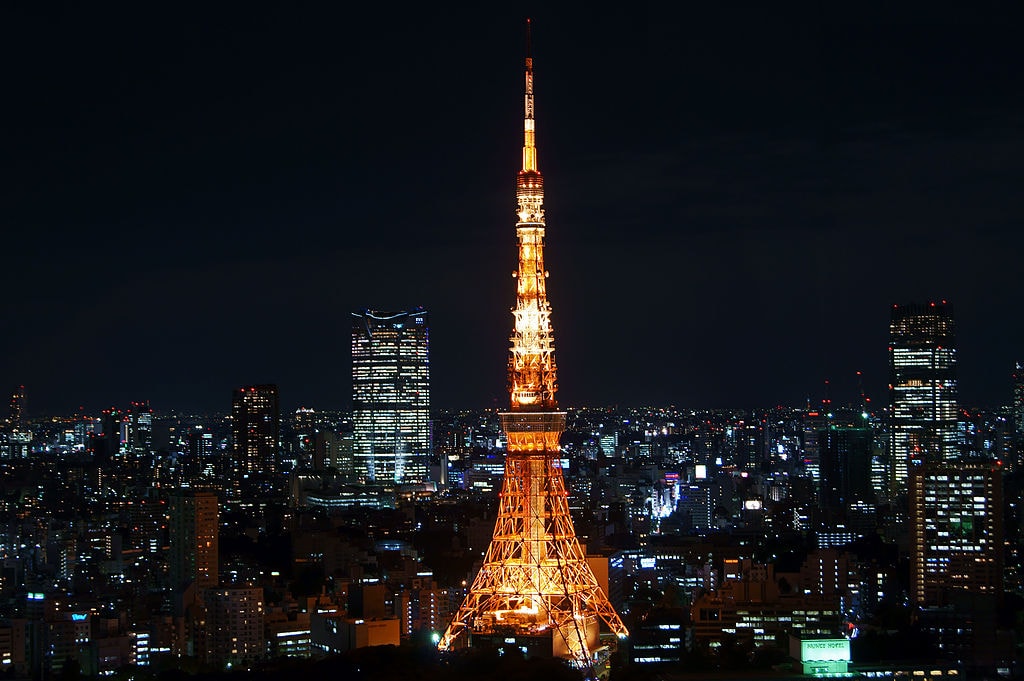 Highlights for three days in Tokyo include:
Central Tokyo
Be sure to see sights like...
Ginza: over-the-top shopping
The Imperial Palace
Kita-no-maru-koen Park: cherry blossoms in spring
Tsukiji Fish Market: largest fish market in the world
Akihabara: an area famous for its excessive amount of electronic shops
Yasukuni Shrine: famous shrine that is dedicated to the deities of Japan's wars
Yurakucho: a classic Japanese dining district
Western Tokyo
Don't miss…
Shibuya Crossing: a massive intersection where 10 lanes of traffic halt so 1000 people can race across the street
Harajuku: center of Japan's cosplay and anime culture
Yoyogi Park: an area to relax and soak up local culture
Meiji Shrine: famous shrine, dedicated to the deity of Emperor Meiji
Southern Tokyo
Head down to Southern Tokyo and see places like...
Roppongi/Roppongi Hills: a modern area for great entertainment and shopping opportunities
Tokyo Tower: the tall red tower that is the symbol of Tokyo
Kyu Shiba Rikyu: landscape-style Japanese garden
For information on what to do in Tokyo, checkout our articles:
Matsumoto Castle: 1 day
This castle is located 2.5 hours from Tokyo and is a great day trip. The train ride is beautiful, and winds through rural Japan. Once you have arrived, you are sure to be impressed with this historic castle.
Set out on a body of water, Matsumoto is known as the "Crow's Castle" because of its black exterior. The castle was originally built in 1504, although it has been repaired and renovated several times over the years. Exploring the castle, its grounds, and the museum can easily occupy an afternoon. Additionally, just outside of the castle is Nawate Dori, a unique shopping street.
Nikko National Park and/or Hakone: 2 days
Both Nikko National Park and Hakone are located just 2 hours from Tokyo by train. If you decide to do both, you will potentially sacrifice the opportunity to explore a new area at the end of your trip.
However, if you don't want to race to a new section of Japan right before your flight home, consider going to both. If you want to fit in a trip to Japan's tropical islands or ski country before leaving, only go to Nikko or Hakone.

It's a massive natural park located outside of Tokyo. The park is broken down into several sections, and there is plenty to explore over a few days. As a national park, the area offers mountainous views, lakes, waterfalls, hot springs, and hiking paths. Some things to see include:
Toshogu Shrine: the most lavishly decorated shrine in Japan
Lake Chuzenji: beautiful in the autumn
Shinkyo Bridge: a sacred bridge near the shrines
Akechidaira Plateau: observation decks
Chuzenji Temple: beautiful temple near Lake Chuzenjiko
Kegon Waterfall: tall and famous waterfall in the area
Hakone
It's popular with tourists, but rightly so. The area is famous for its natural beauty, with stunning lakes, mountains, and hot springs.
Lake Ashinoko: Lake Ashinoko is a can't miss (both literally, and figuratively), as it is the symbol of the area. Relax on the shores and soak up the area, the views. and the history.
Onsen: there is a lot of geothermal activity in this area, so consider spending a night in an onsen spa.
Open Air Museum: beautiful garden with lots of sculptures, also includes a large Picasso collection
Hakone Shrine: located on the shores of the lake, this is one of the most famous sights in the area
Kyoto: 2 days
Many people consider Kyoto to be their favorite spot on a trip to Japan. The city's collection of historical temples and shrines, beautiful architecture and cobblestone streets, and world-class restaurants make Kyoto an exciting place to visit.
For information on everything to do and see in Kyoto, don't miss our Kyoto itinerary.
When in Kyoto, be sure to:
Temple and Shrine Hop: as Kyoto was the capital of Japan for over 1000 years, the city has the largest collection of significant cultural sights in all of Japan
Kiyomizudera: a temple with a famous view of the city
Pontocho: a tiny alley, filled with restaurants that offer a traditional dining experience
Nijo Castle: a castle that was the former residence of the shogun
Fushimi Inari Shrine: a torii gate trail through the mountains, one of the most famous collections of gates in all of Japan
Arashiyama Bamboo Grove: relax and enjoy the beautiful atmosphere in Japan's most famous forest.
Osaka: 2 days
Osaka is another large and vibrant Japanese city, known for its bright lights and delicious food. Osaka is located in the Kansai region, and is a short train ride from Nara, Kyoto, and Kobe.
This city is known for its pockets of retro advertisements. In many areas in the city, the neon billboard have a very nostalgic feel. There are also many bars and restaurants in Osaka, and it is a great place to eat and party.
Be sure to visit areas like:
Shinsekai: This is the most famous retro district in the city, filled with 60s style colors, lights, and advertisements. The Tsutenkaku tower, which hovers over the neighborhood, is the longtime symbol of the city. This is also a great area to eat.
Dotonbori: Dotonbori is the "food neighborhood" of Osaka. The entire city comes out to eat at night, and is a great place to find local cuisine. Be sure to ask a local about their favorite spots in Dontonbori! Keep your eyes peeled for dishes like: Otoro, Takoyaki, and Okonomiyaki
Osaka Castle: Osaka Castle is another symbol of the city. The structure was originally built in 1583 and it is very easy to spend a few hours in the castle and the surrounding grounds.
Shitennō-ji: This temple is the oldest Buddhist temple in Japan, and was originally built in 593.
Day Trips:
Nara: 1 Day
Located less than an hour from Kyoto by train, Nara is another worthwhile historical area to visit. The area is known for its impressive collection of temples.
Also interesting to see is the Wakakusa Yamayaki Festival, where the hillside of Mount Wakakusayama is set on fire.
The nearby Yoshino has some of Japan's most famous views of cherry blossoms.
Visit the Daibutsu-den, home to the large Buddha statue.
Nobori-oji Street is the home to Nara's famous deer residents.

Other ideas:
If you have extra time, it would be possible to do a quick side trip. Here are some suggestions for places to go for a final excursion in Japan.
If you want to see art…
Naoshima
Naoshima is a famous art island in Japan. The entire island is filled with museums and outdoor art installations that are presented seamlessly with the natural beauty of the island. Some of the most famous sights include Yayoi Kusama's polka dotted pumpkin, located on the Benesse Art Site.
If you want to relax on the beach…
Okinawa
In Okinawa, things get a bit more tropical. This area also played an integral role in Japanese history, most recently with its involvement in WWII. Okinawa is a collection of dozens of islands, separated into several groupings. If you want a taste of island life in Japan, consider making the trip to Okinawa.
If you want to revisit history...
Magome-juku
If you are still hungry for history after your 10 days in Japan, make the trip to Magome-juku. Magome-juku was a town along the Nakasendō, an ancient road that connected Kyoto and Edo (Tokyo) during the Edo period. As travelers would make this journey by foot, they would stop in different villages along the way. Magome-juku is well preserved, and is a great example of what this trip would have been like for travelers hundreds of years ago.
Before your trip, make sure to check out: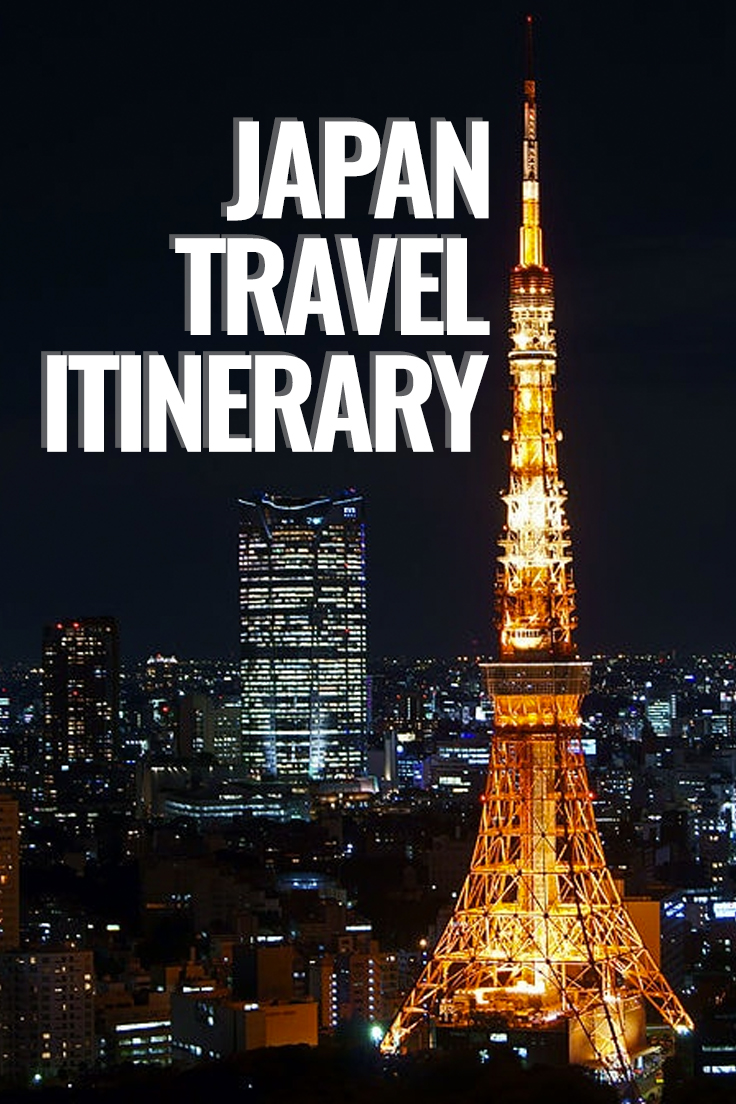 Don't miss our tips on traveling through Japan:
Ready to plan your trip? Let ViaHero help!
-
Tap into our community of local travel planners—Heroes—who build locally-curated, flexible trip plans, designed just for you.
Learn more.