If you're visiting Kyoto and are worried that you won't have enough to do, think again! Kyoto was the capital of Japan for over 1000 years, and the entire city, and its surrounding areas, are filled with historical buildings, monuments, and forests. Additionally, as the 7th most populated city in Japan, Kyoto is a modern marvel, and has some of the most cutting-edge technology in the entire country.
Visiting Kyoto gives travelers the chance to travel back through Japanese history. Although there are enough things to do in Kyoto to occupy even the most energetic traveler for months on end, most people don't have that much time.
Once you give the article a read, don't hesitate to message us with any questions you still have about adventuring through Kyoto!
Want to make the most out of your trip? Tap into our network of local travel planners—Heroes—who build unique, locally-curated trip plans, designed just for you. Get started.
Temples and Shrines
As Kyoto was once the capital of Japan, there are thousands of temples and shrines scattered throughout the city. Here are some favorites for visitors:
Sanjūsangen-dō
This Buddhist temple in Higashiyama District of Kyoto is famous for its 1000 life-size statues of the Thousand Armed Kannon. Of these statues, over 100 of them date back to 1164, the year the temple was completed.
Nanzen-ji
Nanzen-ji is a looming temple, located at the base of the Higashiyama mountains. It dates back to 1291. It is located at the south end of the Philosopher's Path, a famous canal pathway between Ginkaku-ji and Nanzen-ji. This path is called the Philosopher's Path because Japanese philosopher Nishida Kitaro is thought to have walked it daily for meditation.
Ginkaku-ji
On the other end of the Philosopher's Path is Ginkaku-ji, the "Silver Pavilion." Dating back to the 15th century, the grounds contain many buildings, a moss garden, and a dry sand garden.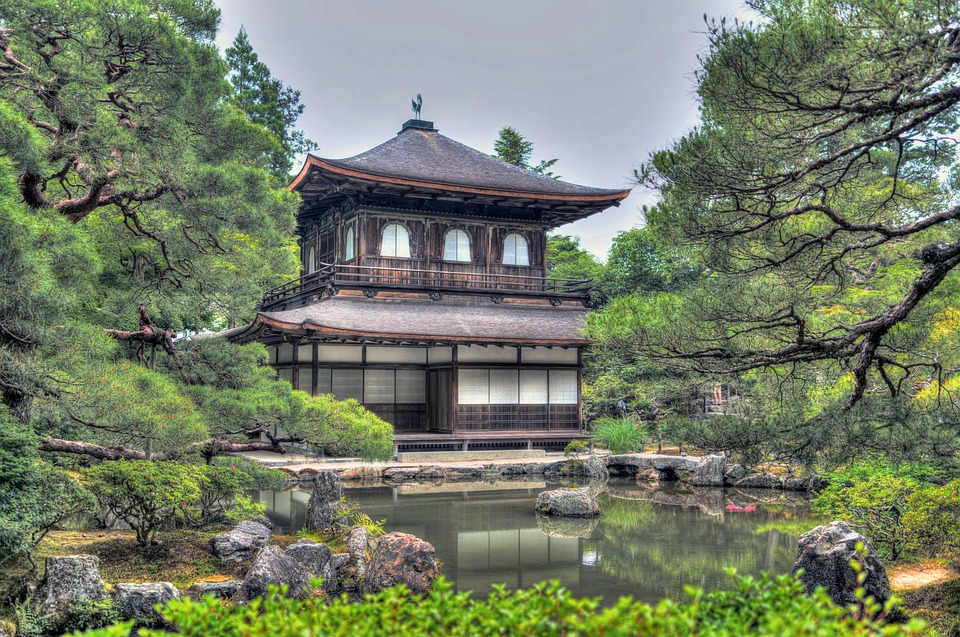 Daigo-ji Temple
Daigo-ji Temple is a registered world heritage site. The grounds include many beautiful treasures, including a five storied pagoda that is Kyoto's oldest building. Because the area is located at the base of a mountain, there are also several hiking trails to more buildings, and the mountain summit.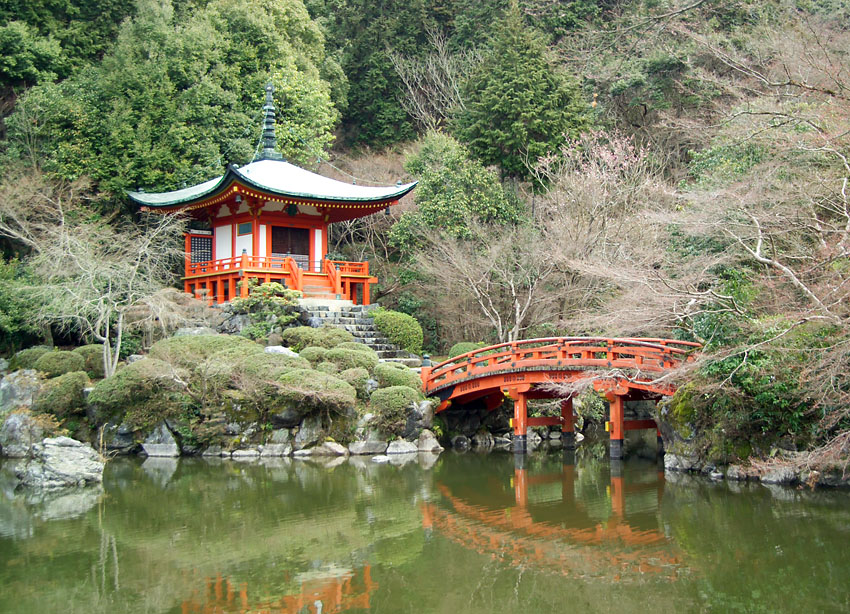 Kinkakuji Temple
One of the most famous temples is Kinkakuji, "The Golden Pavilion." This temple is famous for its serene setting, and the fact that its top two floors are covered in gold leaf. This temple is a favorite for travelers in Kyoto.
Kiyomizu-dera Temple
Perhaps the most famous temple is Kiyomizu-dera Temple, a registered UNESCO world-heritage site, dating back to 780. A favorite part of the temple is its wooden stage that juts out over the hillside below, providing visitors with a nice view of the cherry and maple trees below, as well as the city of Kyoto in the distance.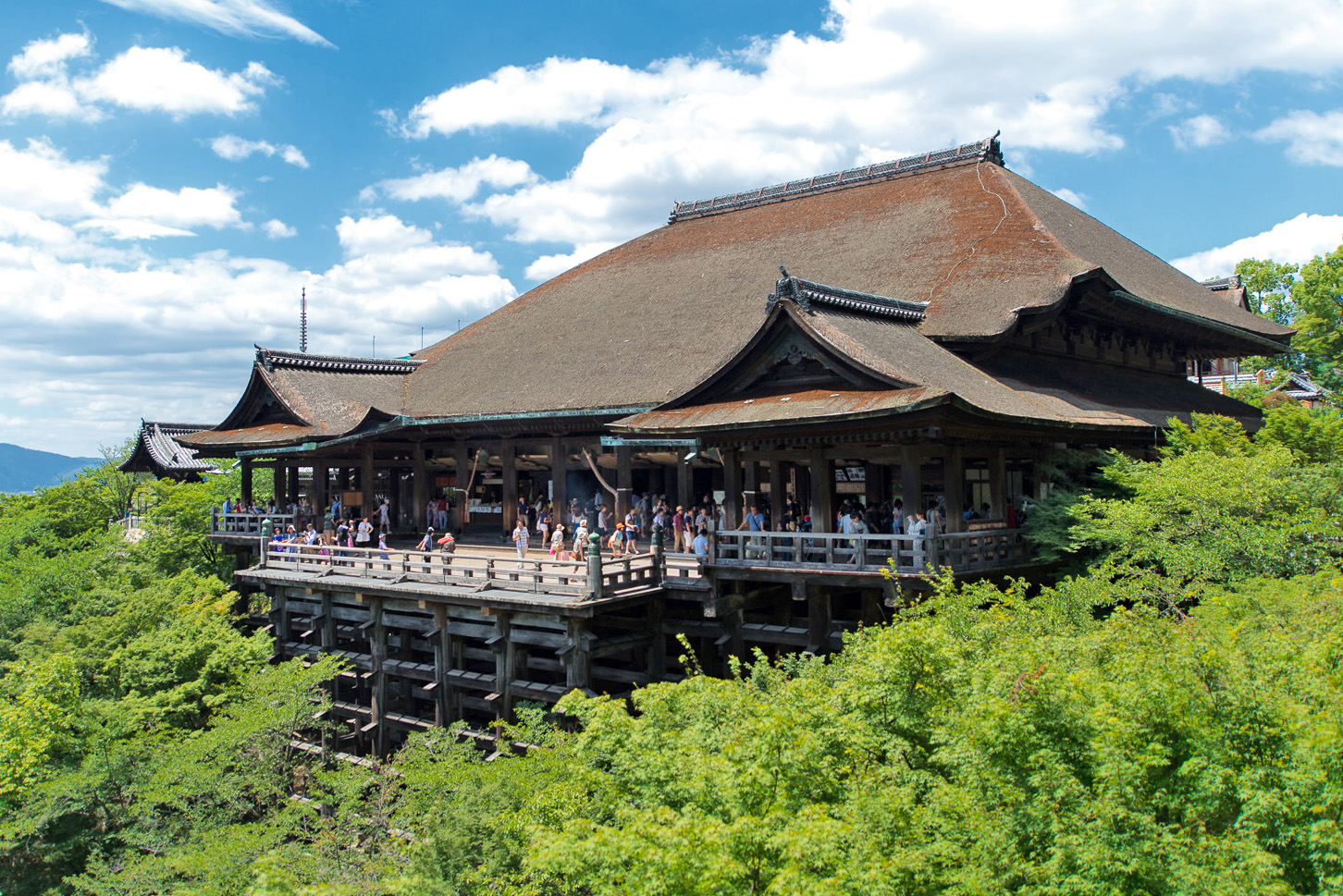 Fushimi Inari shrine
One of the most famous shrines in Kyoto, Fushimi Inari sits at the base of a mountain, and is known for its thousands of vermilion torii gates, which wind up mountainous trails behind the main buildings of the shrine.
Sights
Nishiki Market
This large market winds along five blocks, and is referred to as "Kyoto's Kitchen," because it specializes in food-related items. This is the perfect place to explore if you are eager to try local cuisine in Kyoto.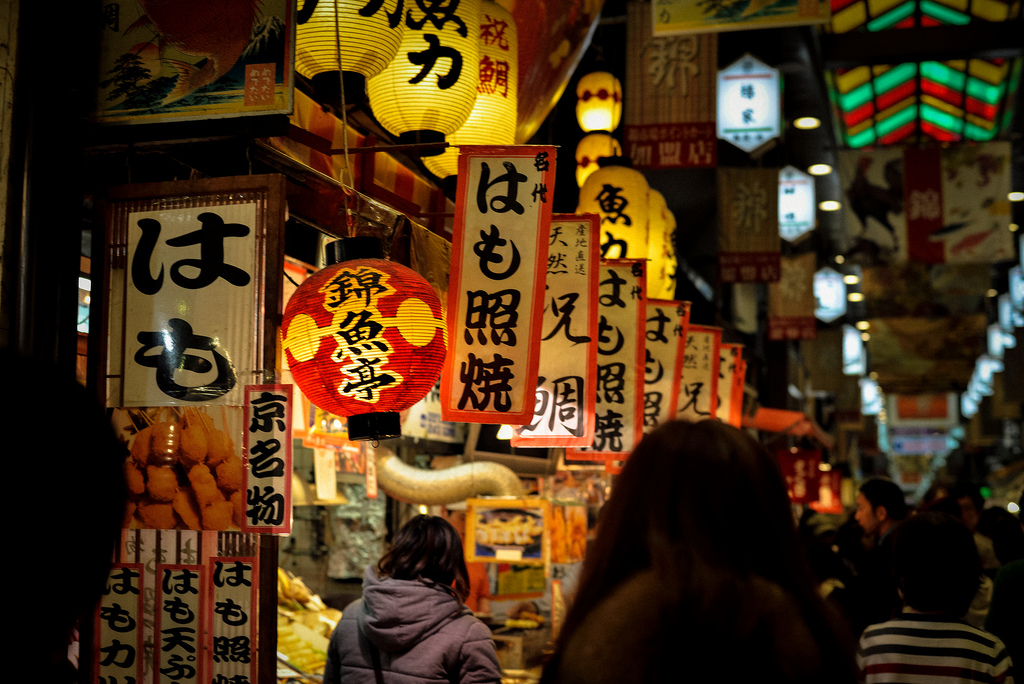 Show at Gion Corner Theater
You must see some form of performing art while in Kyoto, and the Corner Theater is the perfect place to do so. Shows from Kyo-mai Dance, to a Tea Ceremony, Koto, Gagaku Court Music, Bunraku Puppet Theatre and more are held at this theater. Don't know what I am referring to? Go and see for yourself!
Kyoto Station
A modern marvel, Kyoto Station is the main rail station through Kyoto. The station is a beautiful piece of architecture and boasts tons of shopping as well.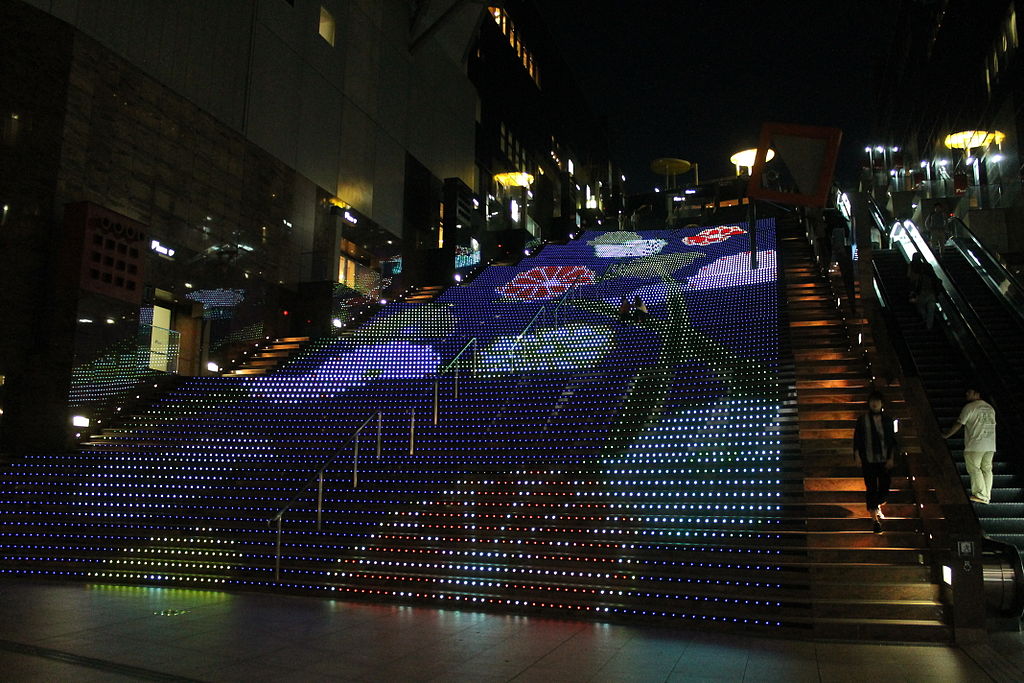 Districts
Although there are plenty of sights to see in Kyoto, many visitors note that the highlight of their trip was just exploring the streets of the city. Here are some districts to be sure to visit in Kyoto.
Arashiyama
Check out the famous bamboo forest, and the monkey forest.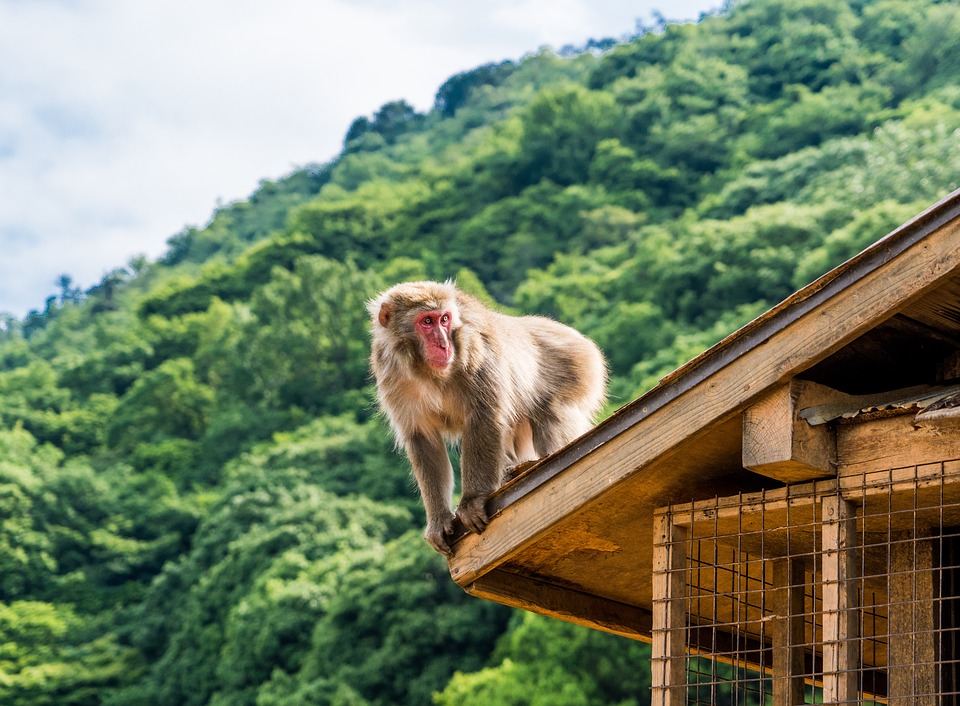 Higashiyama District
One of the most preserved parts of Kyoto.
Gion
Visit at dusk for you best chance of seeing a geisha running to an appointment.
Pontocho
Has a ton of nightclubs, great for partying.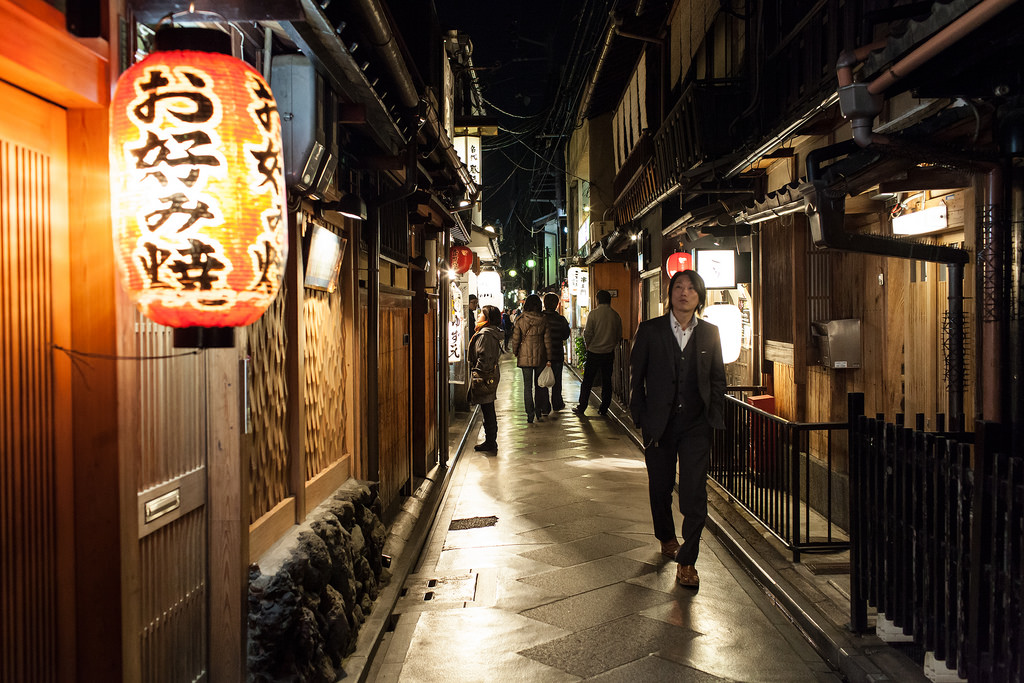 Tips
Eat ramen for breakfast.
Be sure to try green tea soft serve.
Although the Ichiriki Teahouse is a famous site, tourists are not allowed in, so plan accordingly.
Many toilets are squat toilets.
Have more questions about traveling to Japan? Here is a list of our local Japanese Travel Experts who can help you or you can message us any questions you have. And efore your trip, make sure to check out: