We have compiled the ultimate list of tips for visiting one of Japan's most beautiful cities: Kyoto!
No trip to Japan would be complete without spending a few days in Kyoto. As there is so much to see and do, it can be confusing trying to prioritize everything. Once you give the article a read feel free to message us directly with any questions you still have about visiting Kyoto!
Want to make the most out of your trip? Tap into our network of local travel planners—Heroes—who build unique, locally-curated trip plans, designed just for you. Get started.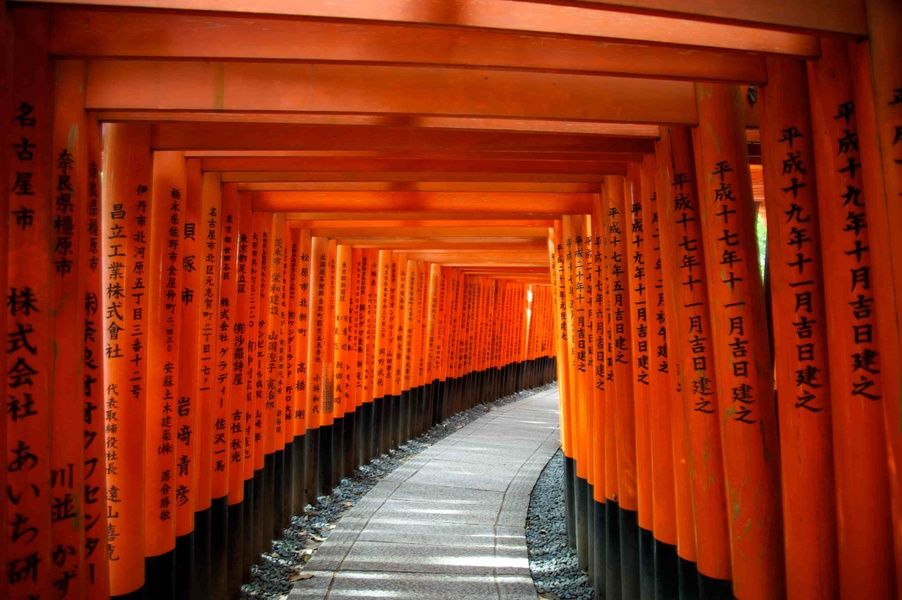 For those traveling to Kyoto soon, here are some tips that will change your trip:
Plan to Hike at the Fushimi Inari-taisha
Not everyone who visits this famous shrine understands that it includes a long hike up a mountain. To complete the entire vermilion torii gate path takes 2-3 hours on foot. If you are planning to visit, wear comfortable shoes and allow several hours at the site.
Visit the Nishijin Area
If you're hoping to view traditional Japanese architecture while in Kyoto, don't miss the Nishijin neighborhood. This area is known for its classic teahouses, preserved streets, wooden houses, and fabric stores.
Bring an Umbrella
Whether you're using it to block out rain, or just to protect your skin from the summer sun, you'll be glad you had a small umbrella on you while traveling in Kyoto. The weather can be very unpredictable in this city.
Take a Day Trip
If you purchased a JR pass online before arriving in Japan (which we'd highly recommend as it's much cheaper), take advantage of all the awesome cities and towns that are just a short train ride away from Kyoto. This guide to Kyoto day trips will map out all of the "can't-miss" areas in the region.

Visit Gion at Night
In Kyoto, geisha are known as geiko. Gion is Kyoto's "geiko district." You'll have the best chance of seeing a geiko in Gion if you visit the neighborhood at night. This is the time when geikos will be running around from appointments.
First, you'll hear the clomping of wood shoes on cobblestone, then you'll see one run past.
Get Lost
It is always important to do your research before visiting a new city...but it is equally important to know when to throw your research out the window, and deviate from a plan.
Kyoto is the perfect city to get lost in and truly discover a new side of Japan.
Use "Okini" instead of "Arigato"
To say thank you, the locals in Kyoto say "Okini." Adapt to this local dialect and thank others by saying "Okini."
Ask a Local
To have your trip planned by a local expert, ask one of our Heroes to compile an itinerary for your trip to Kyoto. They will recommend all the spots you can't miss, and balance food, culture, and fun.
Drink Sake
When in Japan…drink sake! If you're hoping to have a fun night out, be sure to enjoy a glass of sake with your meal. It's the easiest way to drink up the local culture.
Eat Ramen for Breakfast
Have a Kyoto-style breakfast and seek out a ramen bar. This soup is the perfect way to start your day. It is filling and flavorful, and you may be surprised how much you enjoy slurping noodles in the morning. Many travelers start eating ramen for breakfast when they return from Japan.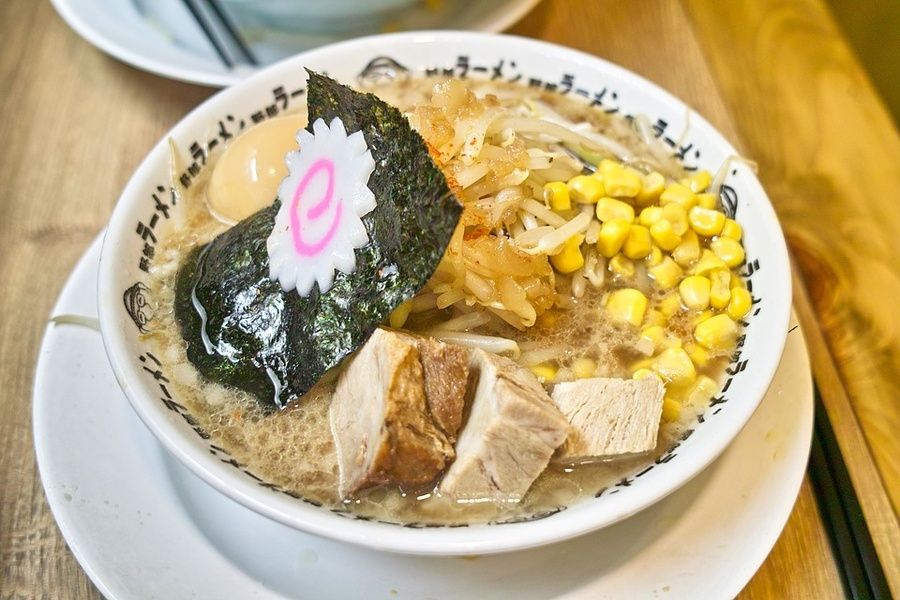 Avoid Peak Travel Season
The most popular times to visit Kyoto are the spring and fall. Prices rise in these seasons, and it can be very hard to find accommodations. To save money and make bookings more painless, plan to visit Kyoto in the summer and winter. Also, Kyoto under a thin layer of snow is absolutely stunning.
Shop in Flea Markets
If you're looking for a great place to get a souvenir in Japan, look no further than Kyoto. This town has an amazing collection of markets selling discounted trinkets and foods.
Know if You're Permitted to Enter
It is not uncommon for establishments to be closed off to the public in Japan, and many restaurants will not allow tourists inside. Because of this, be sure to look up if the place you're going allows visitors. For example, tourists are not allowed to enter the famous Ichiriki Teahouse.
Avoid Temple Fatigue
Kyoto is known for its unparalleled collection of ancient temples. Know your limits when you set out on a day of exploration. Many visitors to Kyoto who do not properly pace themselves suffer from "temple fatigue."
This ailment occurs when your interest in temples quickly declines in relation to how many temples you've seen. It is suggested that you see no more than three in one day, and break up the experiences by eating sushi and sipping sake.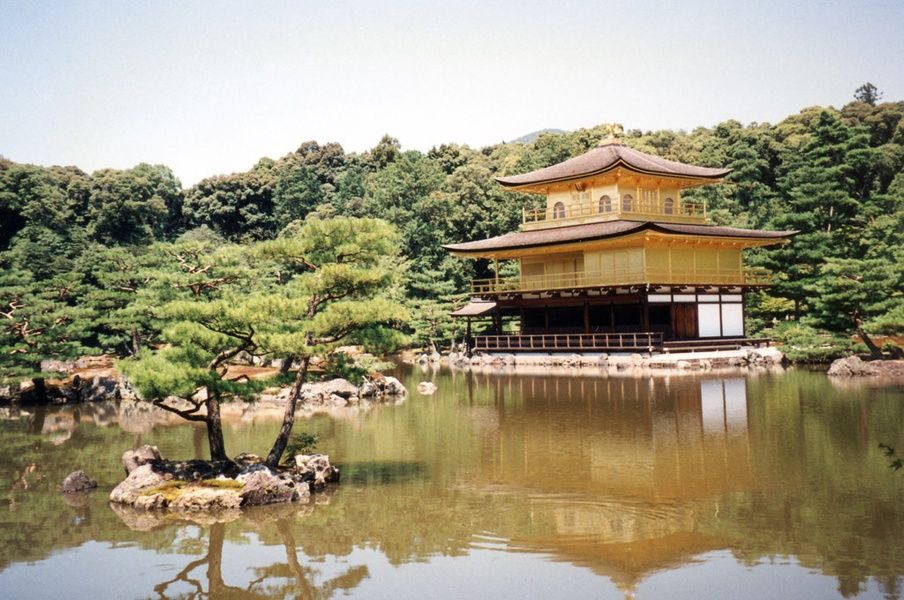 Use the Bus System
Buses are the easiest and cheapest way to get around Kyoto. However, the routes, schedules, and tickets can be confusing for outsiders. This guide from Japan Travel Mate gives instructions on how to operate the system.
Visit Japan Handmade
Kyoto is a great place to explore "old Japan," but with places like Japan Handmade, it is also a great place to see the "new Japan."
Japan Handmade is a collaborative craft guild that applies new techniques to traditional crafts. Working with Danish Design Studio, Japan Handmade provides wares like ceramics, metal-knitting, and teaware—all created with a modern twist. Several showrooms can be found in Kyoto.
Expect to See Squat Toilets
Toilets in Japan range from ultra high tech to tiny holes in the ground. Expect to see both on a trip to Kyoto. It isn't a bad idea to carry around your own toilet paper...you know, just in case.
Don't Miss Local Festivals
As one of the most colorful cities in Japan, there is always something exciting going on in Kyoto. When visiting, be sure to investigate if a festival is happening while you are there. Japanese travel experts like Lyka can give you the inside scoop on festivals.
Eat a Kaiseki Meal
A "kaiseki" is a multi-course Japanese meal. Served in the traditional manner, the dishes are supposed to delight every sense and present unique tastes, textures, and colors. In Kyoto, popular places to have an affordable kaiseki meal include Kinobu and Hitomi. If you are staying at a ryokan inn, your host may prepare a kaiseki for you.
Seek out the Best Tofu in the World
Forget about that packaged, soggy tofu you know from home. In Japan, producing tofu is a noble craft. Bon Appétit magazine says, "each region makes its own styles of tofu, but Kyoto is to tofu what Naples is to pizza."
Don't miss this delicacy when visiting Kyoto. Bon Appétit also cites Koizumi-san as a place to witness the "daily predawn alchemy" of Japanese tofu making.
Visit the Nishiki Market
Known as "Kyoto's Kitchen," there is no better place to get a cheap, fast, and delicious meal. The Nishiki Market crams over one hundred shops and restaurants into five short blocks. Everything sold at the market is locally produced. Be sure to arrive hungry.
Sip on Whiskey at the Suntory Yamazaki Distillery
South of Kyoto is the Suntory Yamazaki Distillery, Japan's first single malt whiskey distillery. Stop by to sip the original Japanese whiskey, and learn more about the beverage.
Enjoy Green Tea Soft-serve
Japan is known for having green tea flavored everything, and soft-serve is no exception. Don't miss this frosty treat when in Kyoto.
For more advice like this, be sure to ask a local about their favorite spots in Kyoto! Our local trip planners will plan you a completely personalized trip, packed with insider tips and off the beaten path suggestions. Listening to your specific travel preferences (foodie? museum junkie? avid hiker?), ViaHero provides you with an itinerary for your dream trip.
---
Ready to plan your trip to Japan? Let ViaHero help! Before your trip, make sure to check out: