Are you dreaming of an ultra-luxurious trip to Japan? Then sit back, relax, sip on that champagne, and let us show you some of the over-the-top experiences that you can have while vacationing in Japan! Afterward, feel free to message us with any questions you have about experiencing Japan in the lap of luxury.
Want to make the most out of your trip? Tap into our network of local travel planners—Heroes—who build unique, locally-curated trip plans, designed just for you. Get started.
1. Stay at the Benesse Art Site Naoshima
Naoshima, an island off the southeast coast of Japan, is home to several unique contemporary art museums. The island features art installations, outdoor sculptures, and famous paintings by artists like Claude Monet. The Benesse House museums allow guests the unique opportunity to stay amongst the art on this stunning island.
2. Eat Kobe beef
Japan is famous for its exclusive Kobe beef, coming from Wagyu cattle. The meat is known for its flavor and tenderness, as well as its large price tag.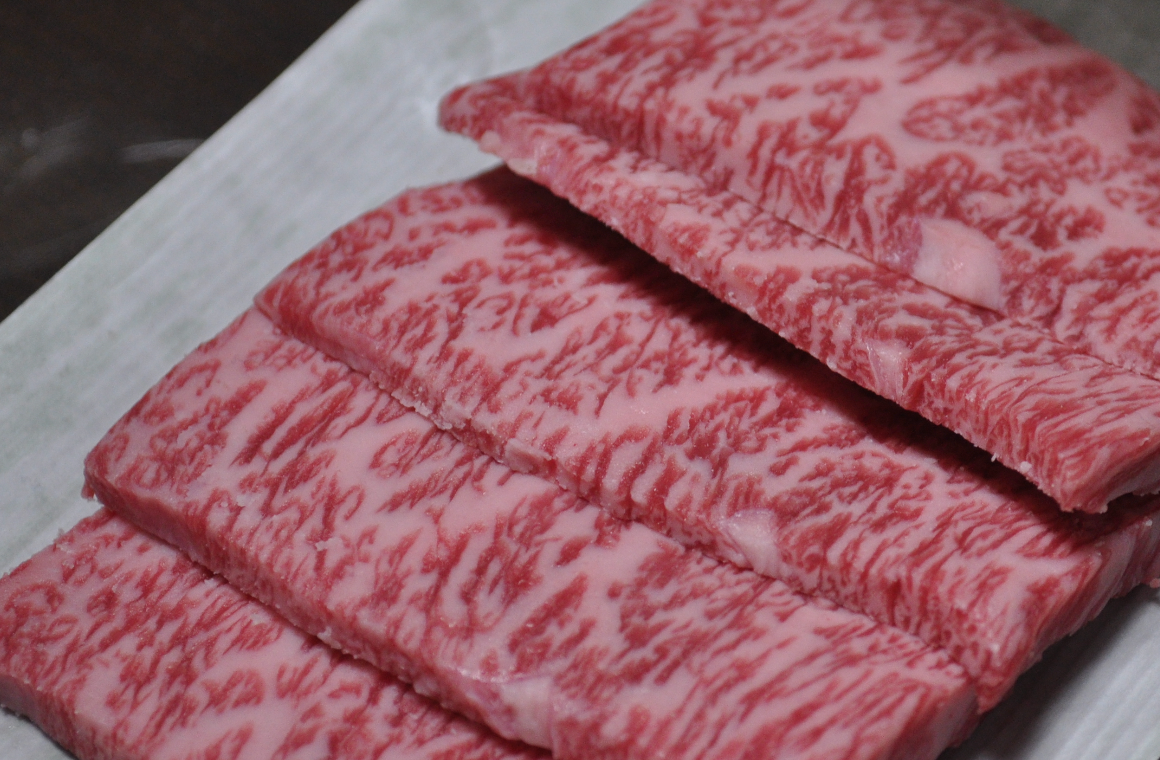 3. Ride the luxury train
Japan has launched a new luxury train. The train holds 34 people and can cost upwards of $8,500 per trip. There are dining rooms and glass viewing cars. Additionally, the dinner car offers meals with food collected from all the different areas the train travels through
4. Eat in the most expensive restaurants in the country
Japan is known for its cuisine and hospitable service. Moneyinc published a list last year of the five most expensive restaurants in Japan. These spots have incredible views and decor, not to mention the food. Check out the list and make your reservations today!
5. Eat at 26 different 3-star Michelin restaurants
Japan has not one, not two... not 12, but 26 different Michelin-starred restaurants. Make your reservations far in advance if you hope to dine at one of these spots while in Japan.
6. Dine at Sukiyabashi Jiro from "Jiro Dreams of Sushi"
The popular Netflix documentary "Jiro Dreams of Sushi" details the story of Jiro Ono, a Japanese sushi chef who runs one of the most exclusive sushi restaurants in the world (ie: Obama ate there while in Japan). The tiny restaurant (located in a Tokyo subway station) has ten seats and is one of the most difficult restaurants to eat in in the world.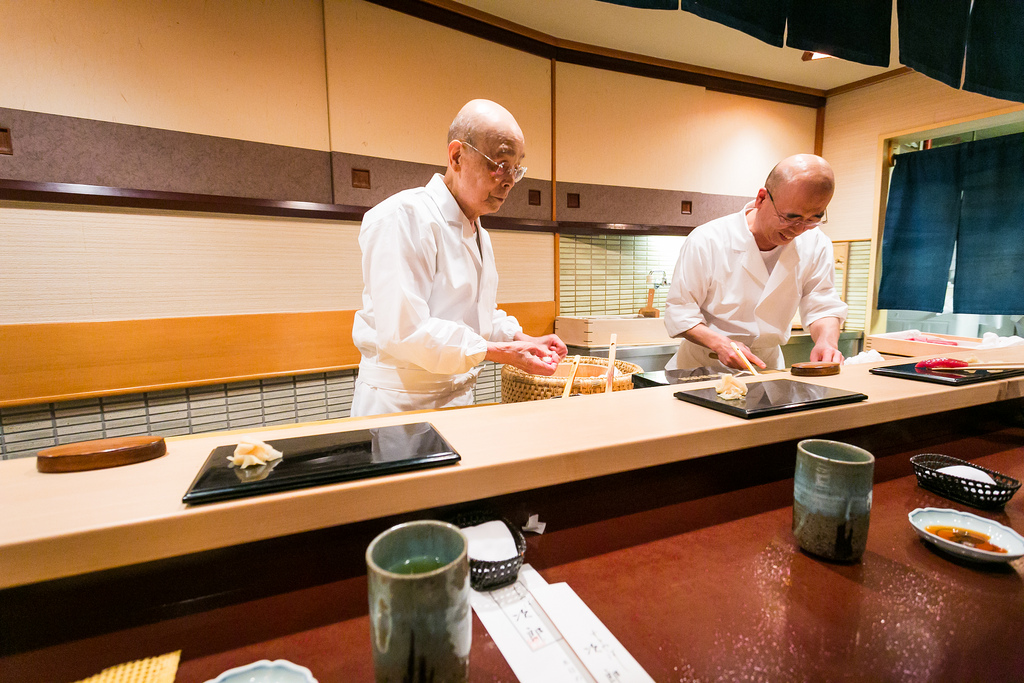 7. Purchase Japan's legendary expensive fruit
Fruit is considered a luxury item in Japan and is a very special gift to share with someone. Because of this, many farms cultivate unique pieces of fruit that sell for thousands of dollars. Included are strawberries the size of dinner plates, square watermelons, and grapes as large as golf balls. A luxury trip to Japan would include shopping in one of these designer fruit shops.
8. Sample Otoro
Otoro is the most coveted part of a tuna, located on the underside of their belly. This part of the fish is very oily, and rich tasting. It is very difficult to find Otoro outside of Japan, so be sure to try this luxury tuna while in Japan.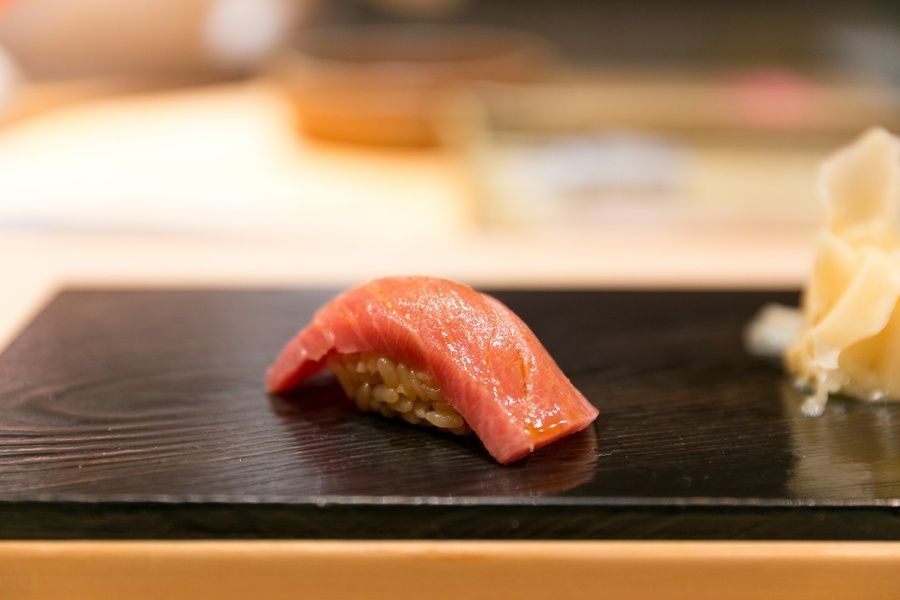 9. Order a Domino's Kobe beef steak pizza
A $66, Kobe beef pizza from Dominos? Only in Japan! When Dominos unveiled this limited edition pizza, the world was in disbelief. A luxury trip to Japan would certainly include this decadent pizza!
10. Try the best Japanese whiskey
Japan has earned a reputation for producing some of the best whiskey in the world. Some of these bottles can have huge price tags (ie: Yamazaki 50 Year Old = $137,999.99), so expect a large bill for a glass of the best whiskey in Japan.
11. Stay in the most exclusive hotels in the country
Scattered throughout the country are a collection of stunning and extravagant hotels. Included in the amenities are: views of Mt. Fuji, rooftop pools, hotel gardens, crystal trees and more. You'll have to check it out for yourself!
---
Need more advice for more luxurious things to do on your Japanese Vacation? Speak directly with one of our local Heroes or just message us—we'll be happy to help! And before your trip, make sure to check out: