ViaHero · Updated December 2, 2019
From seeing Mount Fuji to relaxing in an onsen, Japan is packed with amazing activities. We believe that locals know best when it comes to their hometown, so we asked Japanese locals about their country's "must-dos". Don't miss out! Check out these 25 must-dos in Japan. 
See Japan like the locals do. When you work with one of our trip planners, you gain access to a side of the country that most tourists miss. Plus, working with one of our locals means less trip planning for you (about 18 hours less) and more savings (on average, $345/trip). Learn more.
#1: Cuddle baby foxes at the Zao Fox Village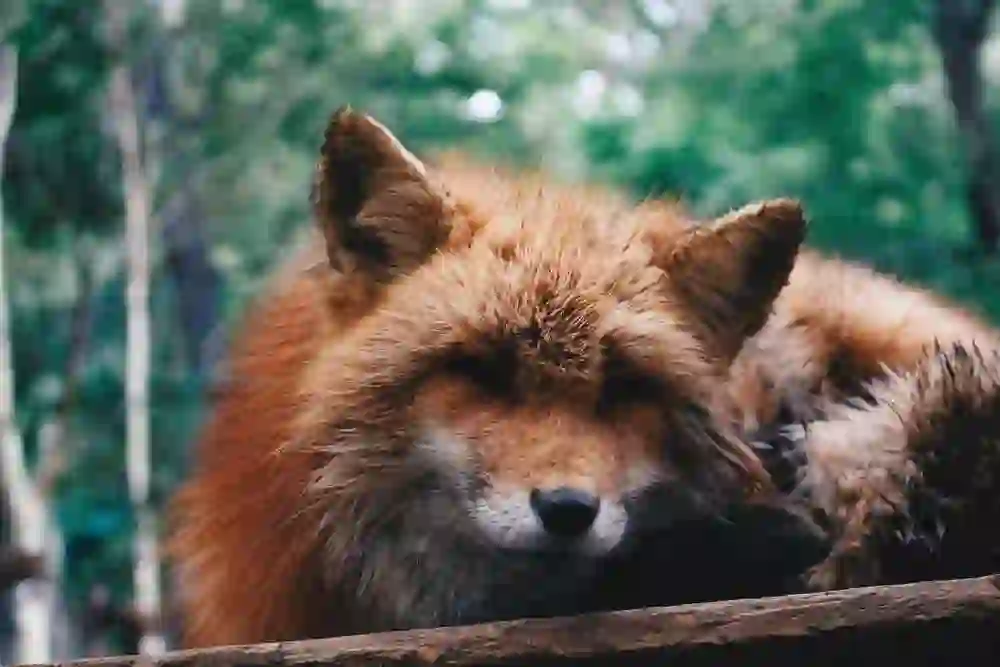 A wildlife sanctuary in northern Japan, the Zao Fox Village is home to undomesticated foxes (kitsune). These adorable creatures sprint in circles around visitors, with some of the more curious foxes will wander pretty close to check you out. For only 1,000 yen ($10 USD), visitors can stroll with fluffy foxes around the park grounds. Best of all, visitors over 12 years old can actually hold and pet baby foxes!
Local tip: Plan to visit in winter to experience prime fox fluffiness.
#2: 
Dine in the future at Tokyo's Robot Restaurant
Tokyo's Robot Restaurant features gigantic robots, pumping bass, and laser shows—if this is what the future is like, we're all in! Women in glitzy bikinis steer four-legged robots while dodging lasers in an epic battle/dinner show. If Robot Restaurant sounds like a sensory overload, you're absolutely right—even though Japan is very family-friendly, this technicolor robot-dinner-theatre is best for the grown-ups.
Get local advice about popular spots by connecting with someone who lives in Japan. The Robot Restaurant definitely provides kaleidoscopic fun, but ViaHero locals tell us you'll pay extra for drinks at this tourist hotspot: "The kind of price you'd see at baseball games."
"Wow. Just wow. I can't believe how responsive and detailed you were in helping us with everything from transportation to food to a great view of Tokyo."—Helen S., ViaHero traveler
#3: 
Become a real-life Mario Kart champ on the streets of Tokyo
You might have been a pro at Koopa Troopa Beach (or even Rainbow Road), but your true Mario Kart skills come to the fore in a MariCar race in Tokyo. While drivers can't actually throw exploding Koopa shells, racers can push their cars to around 50 miles an hour while wearing the costumes of their favorite characters. Technically more of a tour than a race, it's still your chance at gaming glory.
#4: Devour wild boar ramen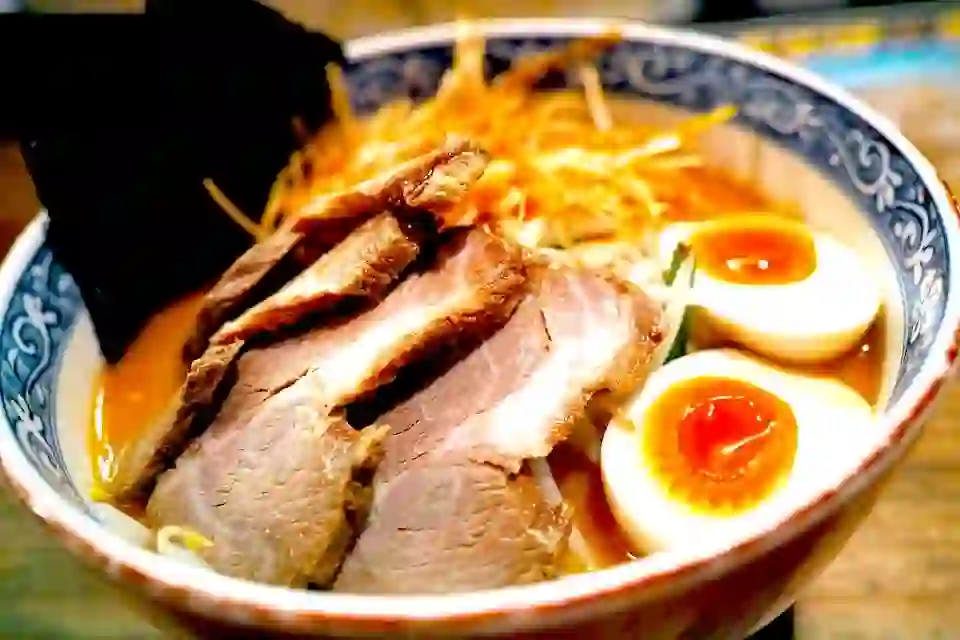 From road-side ramen shops to the esteemed French-Japanese Le Midi ramen bar, this hearty bowl of noodles and meat is extreme comfort food. Whether you find yourself in a remote village or in the heart of Tokyo, odds are that there will be ramen, and wild boar (inoshishi) ramen will be an option. For the love of your taste buds, do not miss out on this taste-tastic dish!
If you're hoping to consume a lot of ramen in Japan (a delicious mission we heartily endorse) get tips from a local about where to go. One of our Japanese locals suggests checking out "ramen alley' in Sapporo, especially a place called Teshikaga.
Local tip: Order a side of gyoza to go with your ramen—it'll bring the whole experience to another level. 
#5: 
See professional female free-divers hunt for pearls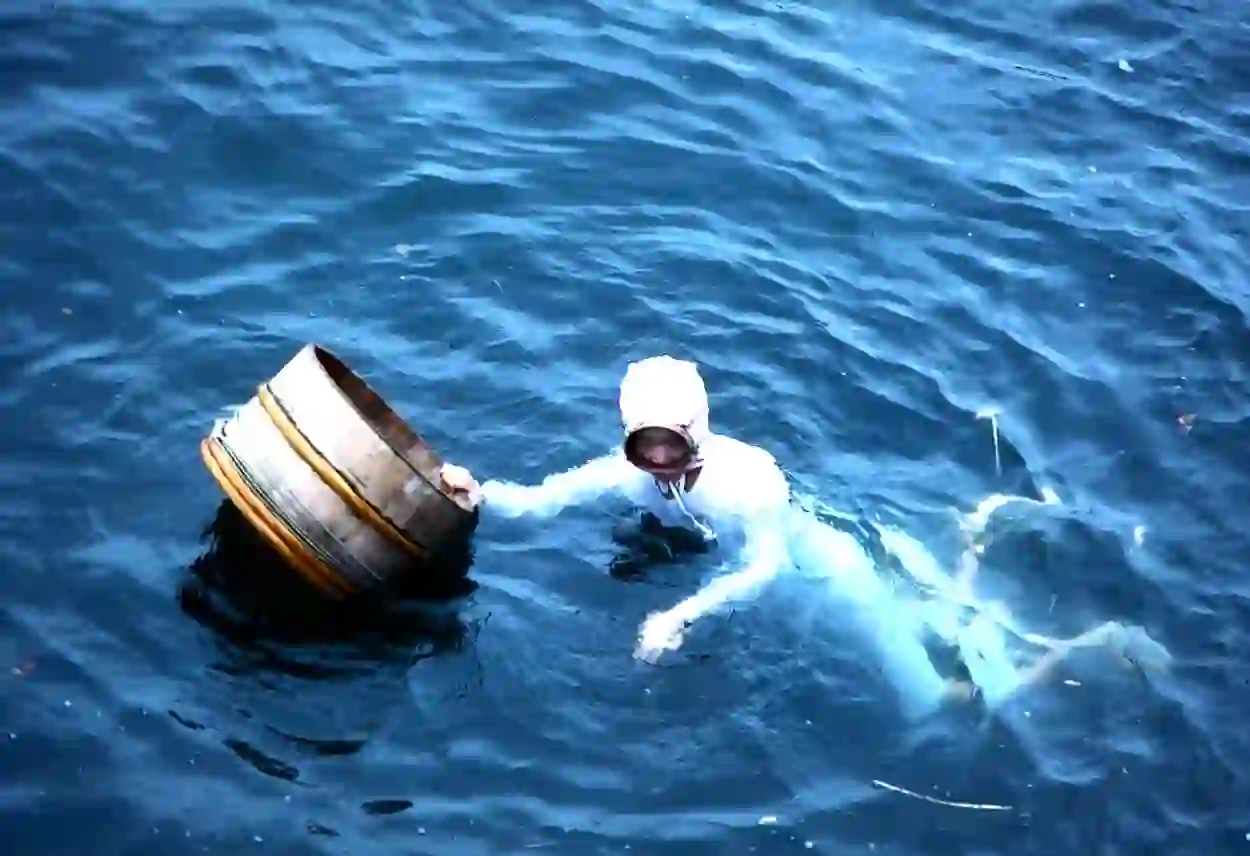 On Mikimoto Pearl Island, free diving for pearls is an ancient tradition in Japan, where professional divers (ama uminchu) explore the ocean without scuba or diving gear. Trained from a young age, most ama are women who continue to dive well into their 70s and 80s. On a diving tour in Mikimoto, you can see firsthand the incredible athleticism and determination of the ama, who dive over 80 feet beneath the waves.
#6: Soak in an open-air hot spring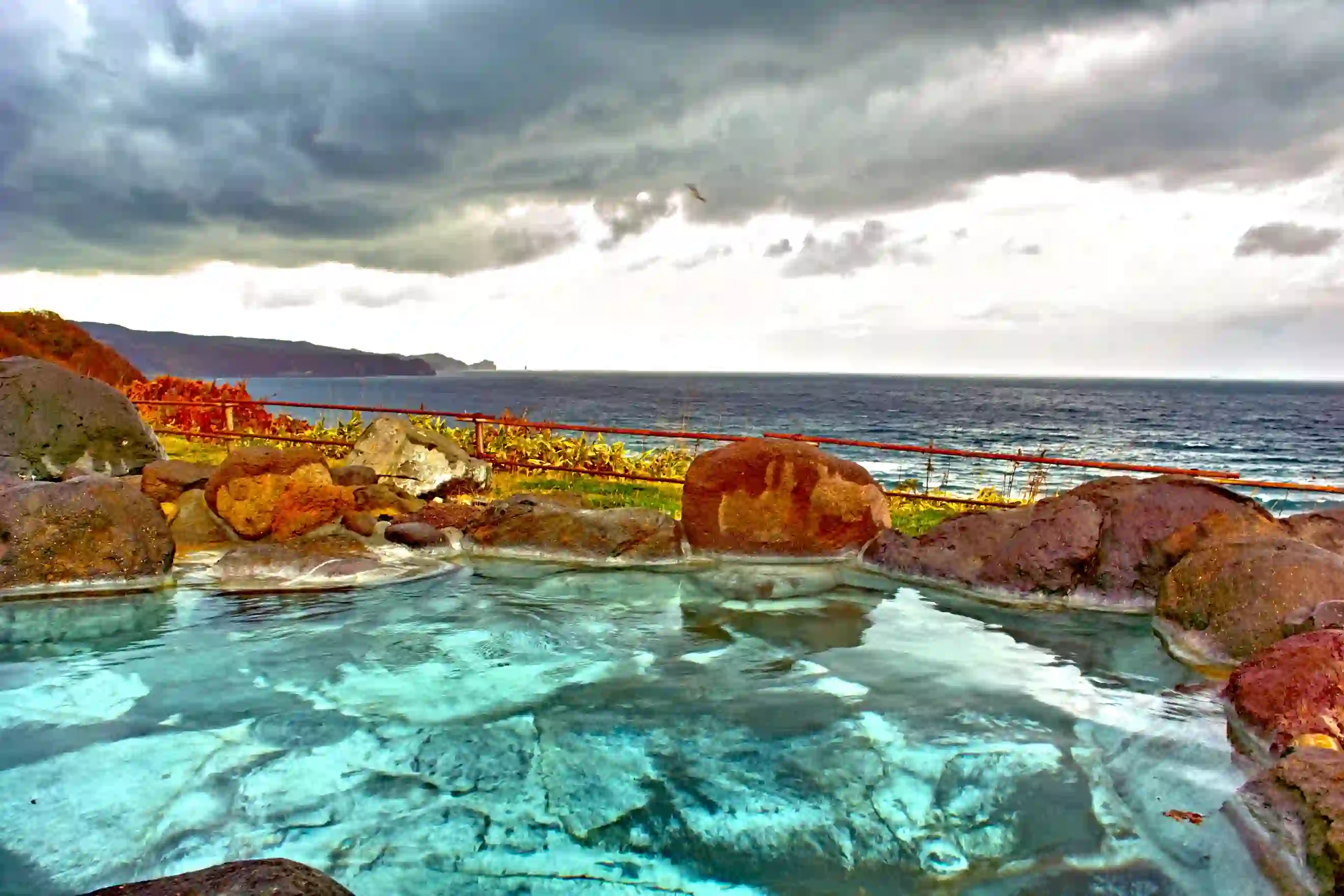 Whether you go to an onsen (a public bath) or a ryokan (traditional Japanese inn), no Japanese experience is complete without a long, relaxing soak in your birthday suit. Spots like Amagi Yugashima Onsen are known worldwide for their views of the ocean and mountains, but you can soak in hot springs in the heart of Tokyo too.
Keep in mind that many onsens do not allow tattoos. We can connect you with someone who actually lives in Japan who can suggest onsens that are more lax about body piercing and art, they'll help you narrow it down (one recently recommended Hōheikyō Hot Spring).
#7: Raid the hyaku yen (100 yen) store for eccentric gifts
The equivalent of American 99-cent stores, hyaku yen stores are hidden gems located in pretty much every city in Japan. Seriously, hyaku yen stores are treasure troves for obscure, eccentric, practical, and kawaii (super cute) must-haves, like Hello Kitty dessert forks, porcelain teacups, bubble stickers—all for 100 yen! Be on your guard though; one does not simply walk into a 100-yen store and only buy one or two things.
#8: Behold legendary sumo wrestlers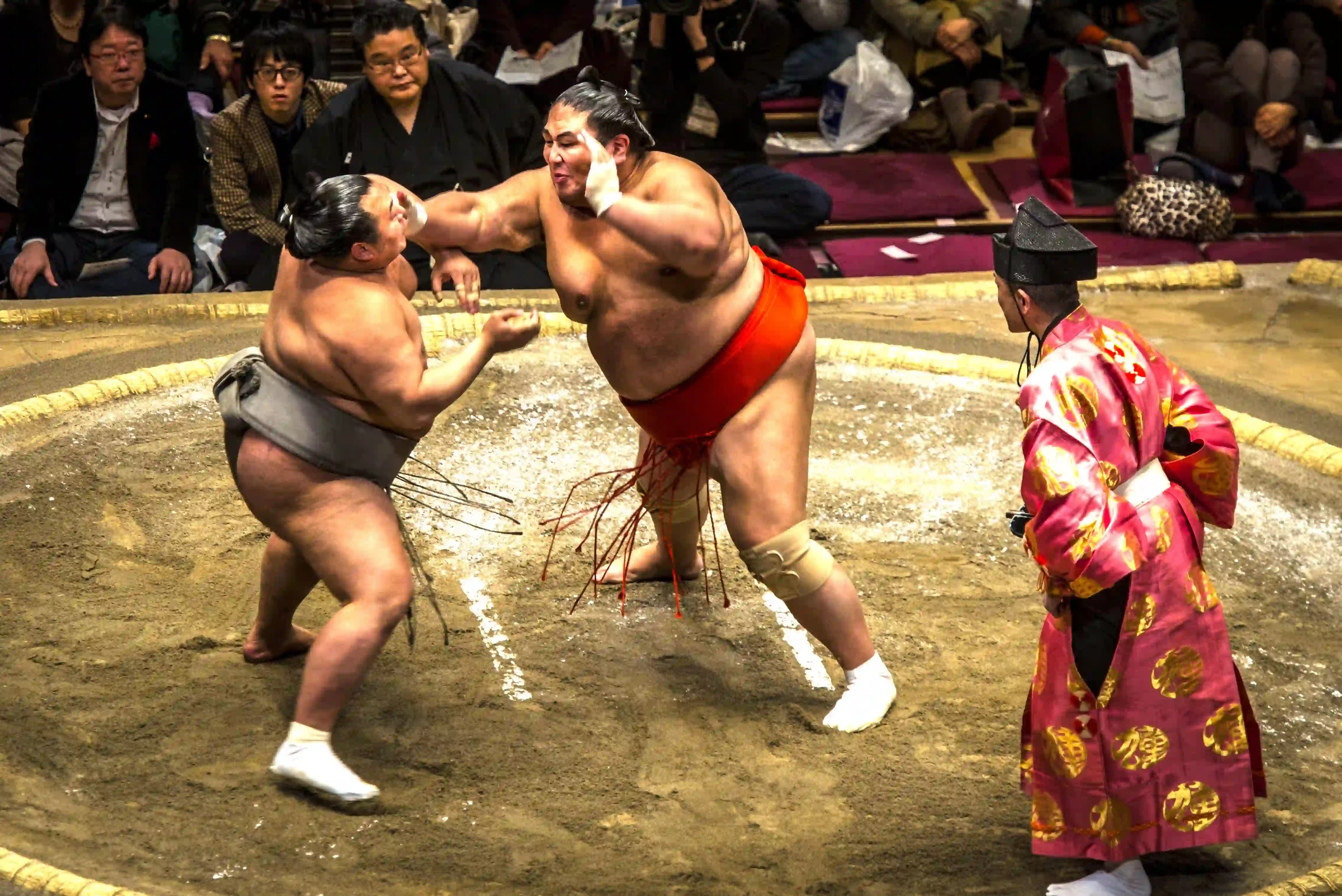 With many sumo wrestlers weighing in at over 300 pounds, to say sumos are heavyweights is an understatement. Part of an ancient Shinto ritual to entertain the gods, sumo matches only last seconds at a time but require insane strength and concentration. Japan's annual sumo tournaments (basho) only happen six times throughout the year, but seeing these incredible athletes in person is 100% worth it! 
#9: Sleep in a famous "capsule hotel"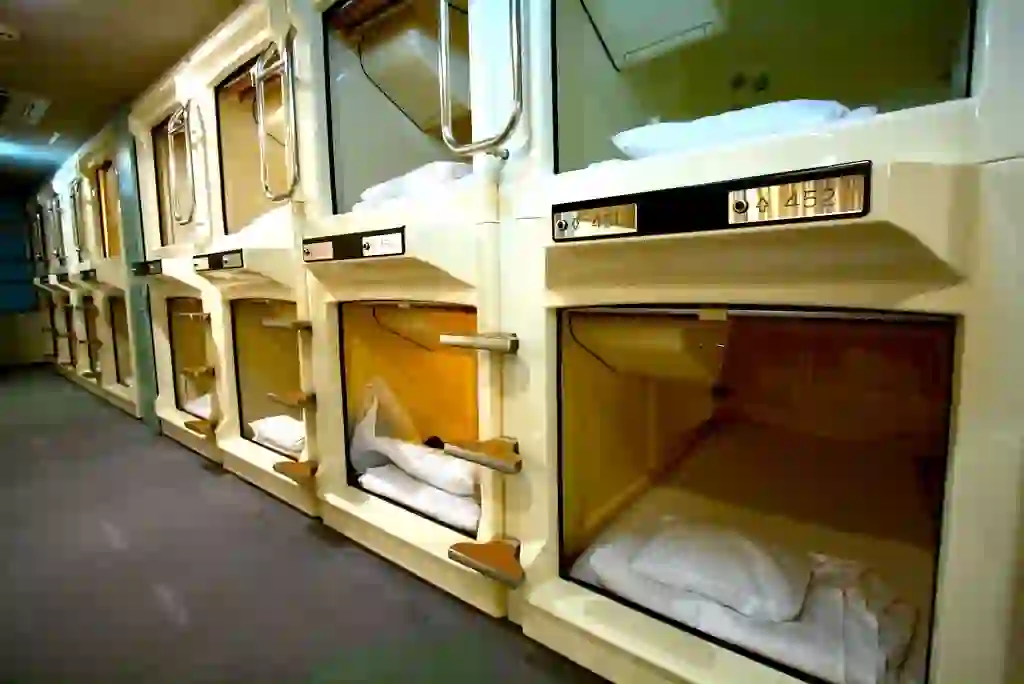 A "room" about the size of the twin bed you slept in as a kid, a Japanese capsule hotel looks like an invention straight out of a sci-fi movie. A great way to save money in big cities like Tokyo, your personal pod has a bed, lights...and yeah, that's about it. With styles ranging from rustic country bunk beds to compartments with automatic doors, this is a totally unique way to catch some Z's while traveling Japan on a budget.
#10: Party through Japan's year-round festivals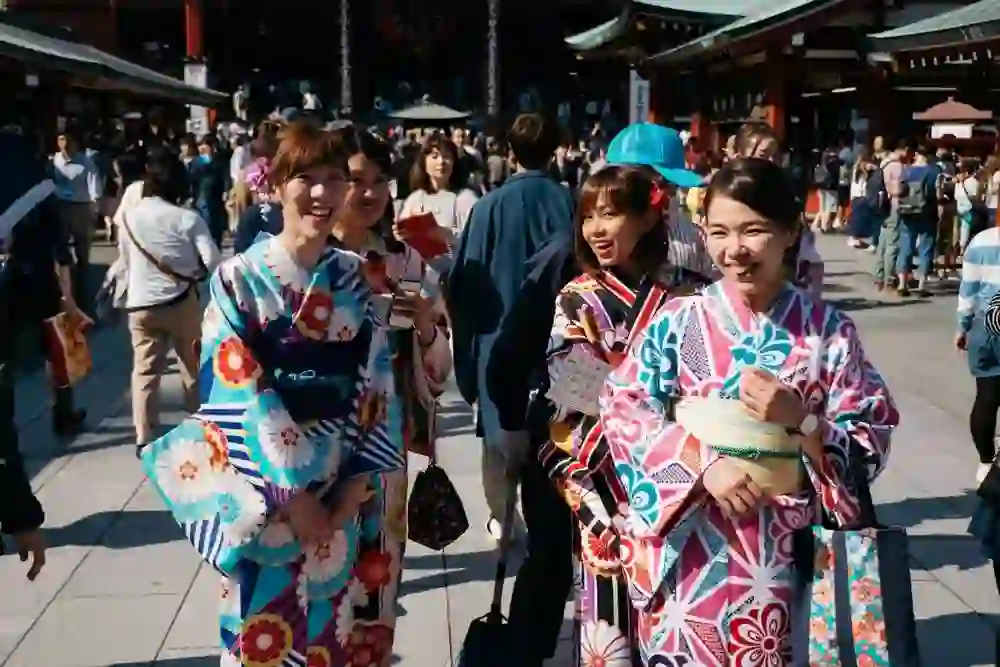 With around 200,000 festivals (matsuri) taking place year-round, you can have a jam-packed party schedule anywhere and anytime you visit Japan. For a romantic winter evening under hundreds of fireworks and lanterns, don't miss the enchanting Chichibu Night Festival; or, if summer nights are more your jam, head over to the Aomori Nebuta Matsuri, where hundreds of mythological creatures parade through the streets.
Get insider knowledge about festivals in Japan from the people who know best—Japanese locals. One of our locals recently recommended checking out the Shimokitazawa Curry Festival, which includes 142 vendors from throughout Japan.
#11: Become an anime expert at the Studio Ghibli Museum
Japan is a treasure trove of animation, but Studio Ghibli holds a special place in the Japanese (and the world's) hall of movie fame. With legendary artist Hayao Miyazaki at the helm, Studio Ghibli's instant classics like Spirited Away and My Neighbor Totoro give a fantastic insight into Japanese culture. The museum gives you a unique front-row seat to Miyazaki's endless imagination. One of our Japanese locals called the museum "where Ghibli films come alive."
#12: Haggle in Nishiki Market, aka "Kyoto's Kitchen"
Known as "Kyoto's Kitchen", Nishiki Market a hidden gem where local cooks and restaurants get some of Japan's best catches and produce, from the ubiquitous tuna and salmon to delicacies like tako tamago, a quail egg wrapped in octopus. Although this Kyoto market is only about as long as two city blocks, the jam-packed stalls offer all the ingredients you could possibly need for perfect washoku (Japanese cuisine). Locals recommend keeping an eye out for Japanese sweets, pickles, dried seafood, and (of course) sushi.
#13: Spend the night in a Buddhist temple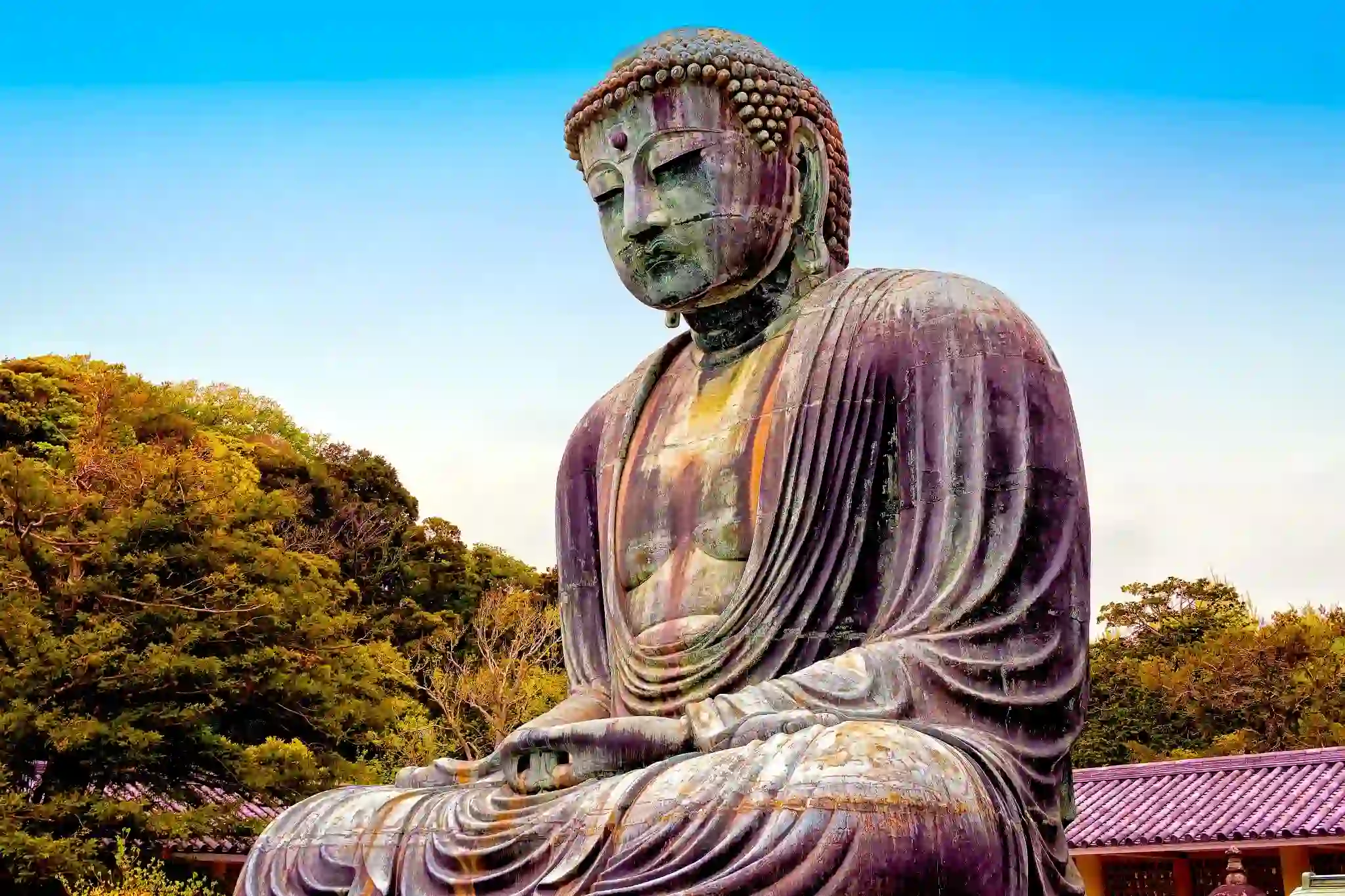 Temple lodgings, or shukubō, are perfect for once-in-a-lifetime overnight trips for pilgrims and curious travelers alike. While visitors always must respect the sacred temple space, monks highly encourage travelers to participate in temple activities like prayer and meditation. Few temples offer such accommodations, but with prices only $50-90 a night, making space in your Japanese itinerary for this overnight is easy and affordable. 
#14: Channel your inner Indiana Jones in the temples of Mount Koya
A sacred pilgrimage spot of Shingon Buddhists, visitors to holy Mount Koya enjoy the quietness and solitude of the forest, eventually wandering to Torodo Temple, where a huge mirrored hallway reflects thousands of lanterns. Hundreds of moss-covered shrines and meditating monks are also the starting point of the Kumano Kodo pilgrimage path, one of Japan's best adventures.
#15: Eat sushi right off a conveyor belt
The sushi in Japan brings a whole new meaning to "take your taste buds on a journey," and getting that sushi right out of the kitchen on a conveyor belt? Simply magical. Sushi conveyor belts can be found across Japan at kaitenzushi restaurants, and with pay-by-the-plate ordering, you're bound to leave with a full belly. For you adventurous eaters, locals recommend trying the kani miso sushi, made from crab innards. Once you're full, ride the sushi conveyor belt into the sunset. 
Don't miss out on insider tips—work with one of our locals to build your itinerary. They tell us conveyor belt sushi is a fun and delicious way to keep to your budget. Depending on where you're staying in Japan, they can provide some suggestions for great cheap eats. 
#16: Wander through Kitakyushu's flower tunnels
Turn your world upside-down in the wisteria tunnels of Kitakyushu, where the brilliant purple-, pink-, and lavender-colored flowers drift lazily from the ceiling. This garden seriously looks like a creation straight from the pages of Alice in Wonderland. Combining Japan's loves of nature and elegance, the Kawachi Fuji Garden is most vibrant from April to May.
Locals say to purchase tickets beforehand from a 7-11 or FamilyMart (and grab a bento box from 7-11 while you're at it). Access more local knowledge by working with someone who lives in Japan to build your trip.  
#17: Marvel at the firefly squid in Toyama Bay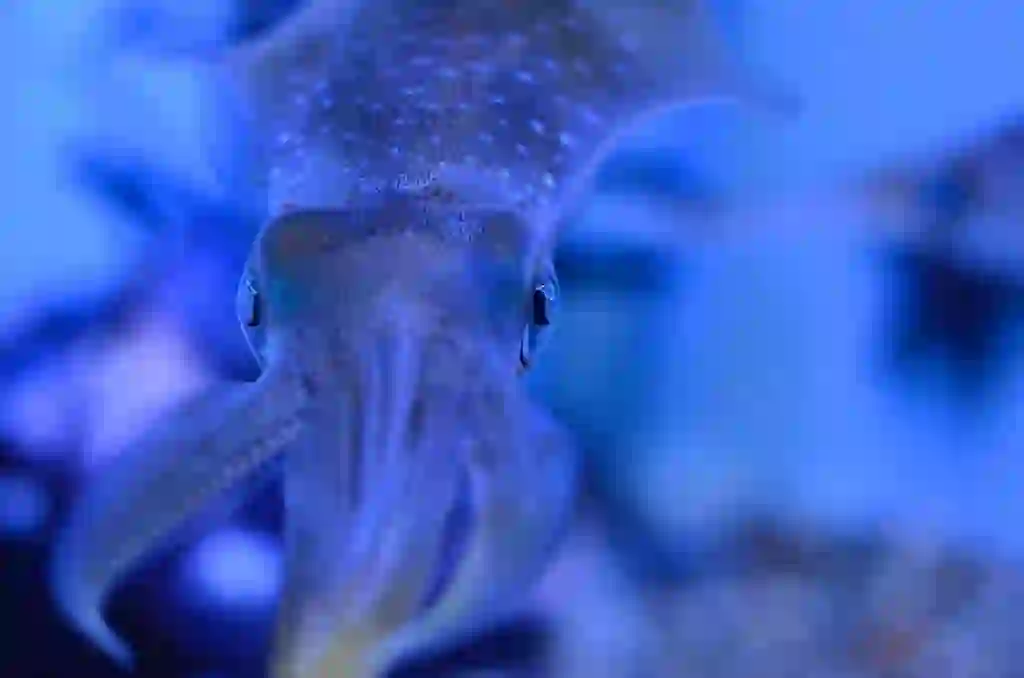 Hop on a boat to Toyama Bay and join the cephalopod squad! During the day, the mysterious firefly squid (Hotaru Ika) dive deep into the ocean, only resurfacing at night to mate. Glowing an astounding electric blue, the firefly squid appears during Hotaru Ika season (from March to June). Take in the sight of the otherworldly blue, then pop over to the Hotaru Ika Museum to try some firefly squid sushi or candy.
#18: 
Chase the best views of Mount Fuji
If you don't want to battle the crowds for a photo of Fuji-san without any people in it, why not venture further into the heart of Japan to see less touristy views of the holy mountain? Whether you prefer the crashing waves of Kumomi Kaigan or the serene waters of Lake Tanukiko, there are endless opportunities to gape at Mount Fuji's ruggedly good looks in person. Best of all, these views are easily accessible from picturesque Shizuoka, one of the best places to visit in Japan. 
Local tip: Check out an unexpected place for an amazing Fuji view: Tokyo City Hall. When the conditions are right, this overlooked (and free) spot offers some amazing mountain views. 
#19: See a bamboo forest—in the heart of Kyoto!
Home to hundreds of bamboo groves and dozens of temples and shrines (built within the bamboo maze to ward off evil), the serene Sagano Bamboo Forest is a far cry from the bustle of urban Kyoto. Dozens of feet tall, the bamboo stalks make a calming rustling noise—one so well-loved by locals, it's on the list of "100 Soundscapes of Japan." Even with the crowds of tourists, it's easy to let your mind wander with the chanting of nearby monks.
#20: Catch 'em all at Japan's mega Pokemon Center
At Japan's mega Pokemon Center in downtown Tokyo, it's time to relive your childhood fantasies and reenter the world of Pokemon! With super cute Pikachu plushies and rare Pokemon paraphernalia, it's no small choice to select your Pokemon to carry around your Japanese travels (just in case someone challenges you to a Pokebattle).
#21: Turn up in Sapporo with incredible sake and local beer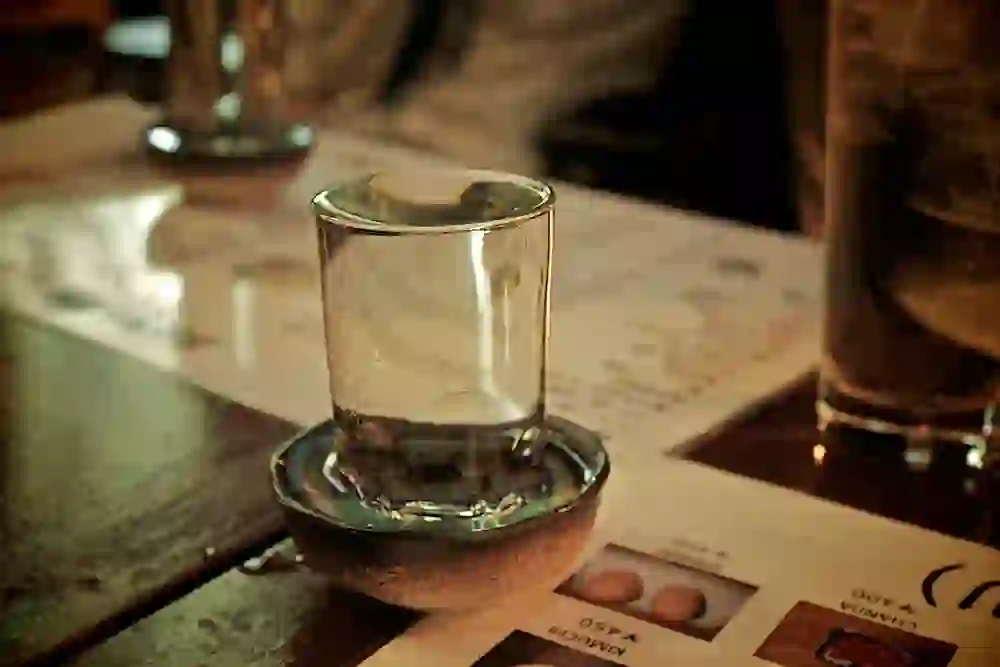 With a reputation of near-mythical proportions, the rice-based sake has been brewed in Japan for almost 3,000 years, getting closer and closer to perfection in the breweries of Sapporo. With nearly 1,500 sake distilleries in Japan, you'll have your pick of world-famous tastes. 
Sapporo is also known for beer! Locals recommend fitting a beer festival into your Sapporo itinerary if you're around in the summer—the Sapporo Craft Beer Forest is held in July, and comes highly recommended by our Japanese trip planners. Get more insider tips like this by working with one of our locals to build your trip.
#22: 
Zoom on a bullet train through the mountains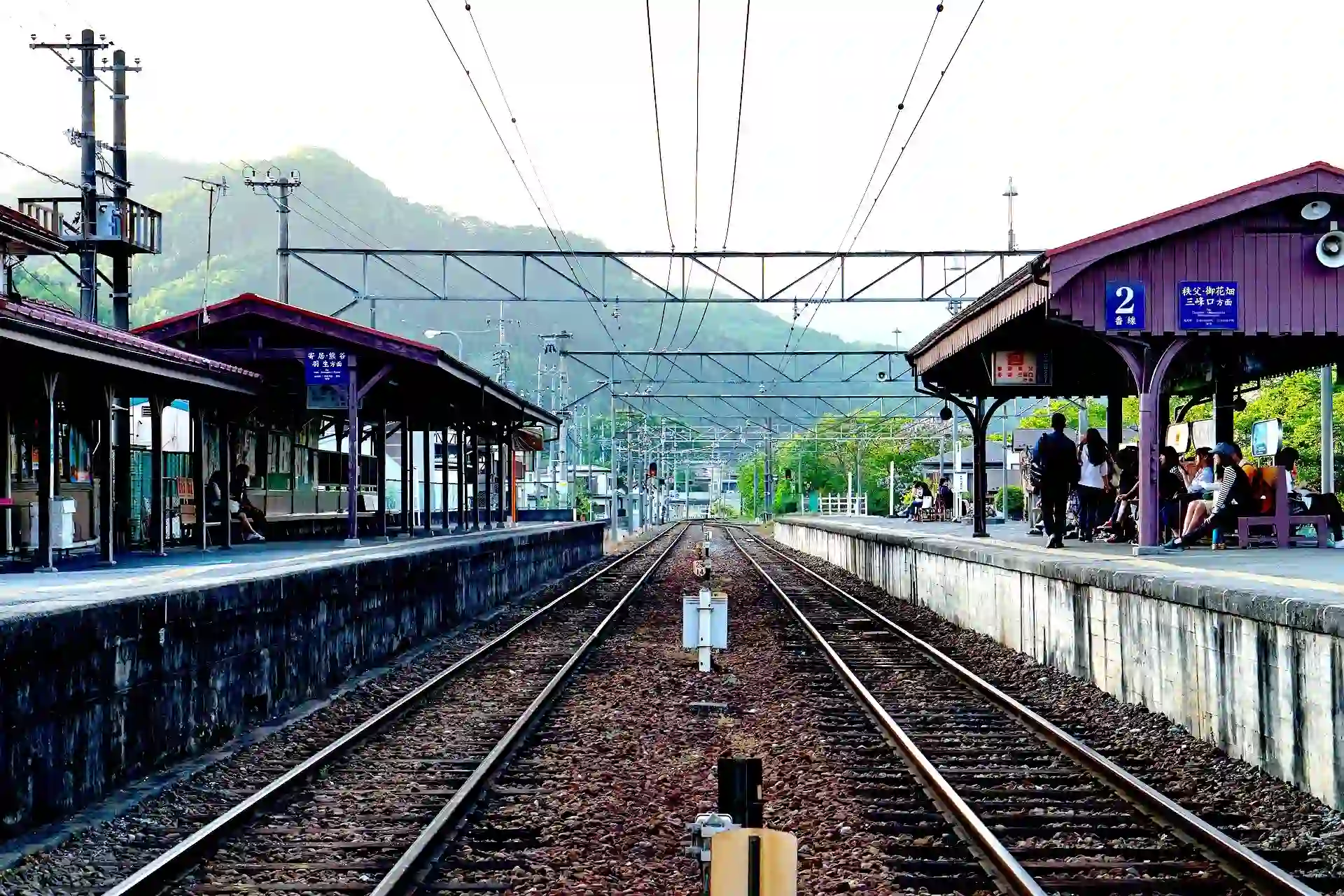 Japan's Shinkansen, or "bullet train," reaches up to 177 miles per hour. It shoots past Japan's snowy peaks and forested hills, with the Tokaido Shinkansen Line bringing you directly within view of Mount Fuji—something you really have to see for yourself. Our Japanese trip planners note that you should buy a Japanese Rail (JR) Pass before your trip—these deeply discounted tickets are for tourists only. Get yours online here.
Local tip: For a clear view of Fuji-san, sit on the right-hand side of the train if you're heading south and on the left-hand side if you're going to Tokyo.
#23: Spend a sleepless night on a ghost tour in Tokyo
From small streetside shrines to massive temples, Tokyo is packed to the brim with ancient reminders of its spiritual heritage. Screw your courage to the sticking-point and encounter local paranormal legends in a guided ghost tour like the Haunted Tokyo Tour. For a truly eerie experience, get some insider info from one of our locals about going to the haunted Aoyama Cemetery during the season of Obon, during which the dead can most easily cross into the realm of the living.
#24: 
See the "Mouth of Hell" at Mount Osorezan
Incredibly surreal, the rocky outcroppings of Mount Osorezan (AKA "Dread Mountain") form a maze of holy volcanic springs that bubble yellow and red from high sulfur levels.  Only open from May to October, this day trip is perfect for intrepid adventurers looking to go off-the-beaten-path in Japan. It's especially awesome during the Osorezan Taisai, a summer festival where blind mediums channel the spirits of the dead.
#25: 
Visit a Shinto shrine and make a wish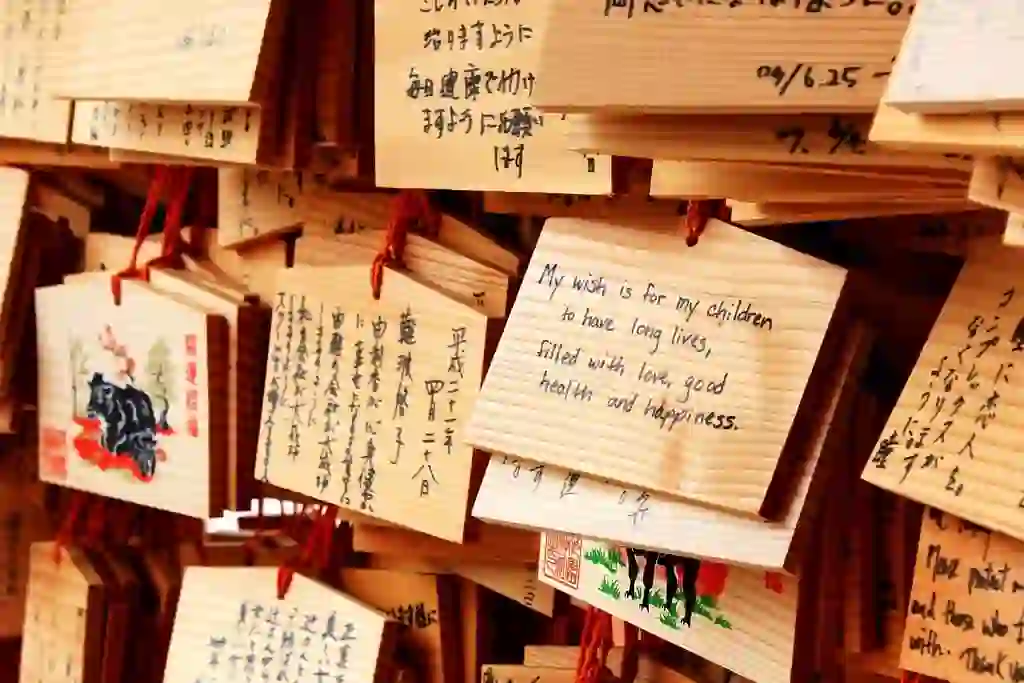 A well-known feature of Shinto shrines across Japan, thousands of small wooden blocks (ema) hang from fences and walls. Visitors from all over the world are welcome to make an offering and write a prayer or wish on an ema, which are seen by the spirits, or kami. With so many incredible things to do in Japan, this is a unique opportunity to reflect on your Japanese adventures (and to wish to come back again soon).
Local tip: If you happen to be in Osaka, locals note that you won't find as many shrines as Kyoto or Tokyo—but if you head to Orange Street, you'll find some truly beautiful ones.
--
Still have questions about travel to Japan?
Why not ask someone who lives there? ViaHero connects you with a local to help plan your trip. They'll create a guidebook based on your personal travel style.

You'll see a unique side of a destination and travel independently—all while saving time and money in the planning process. Find a local today.
--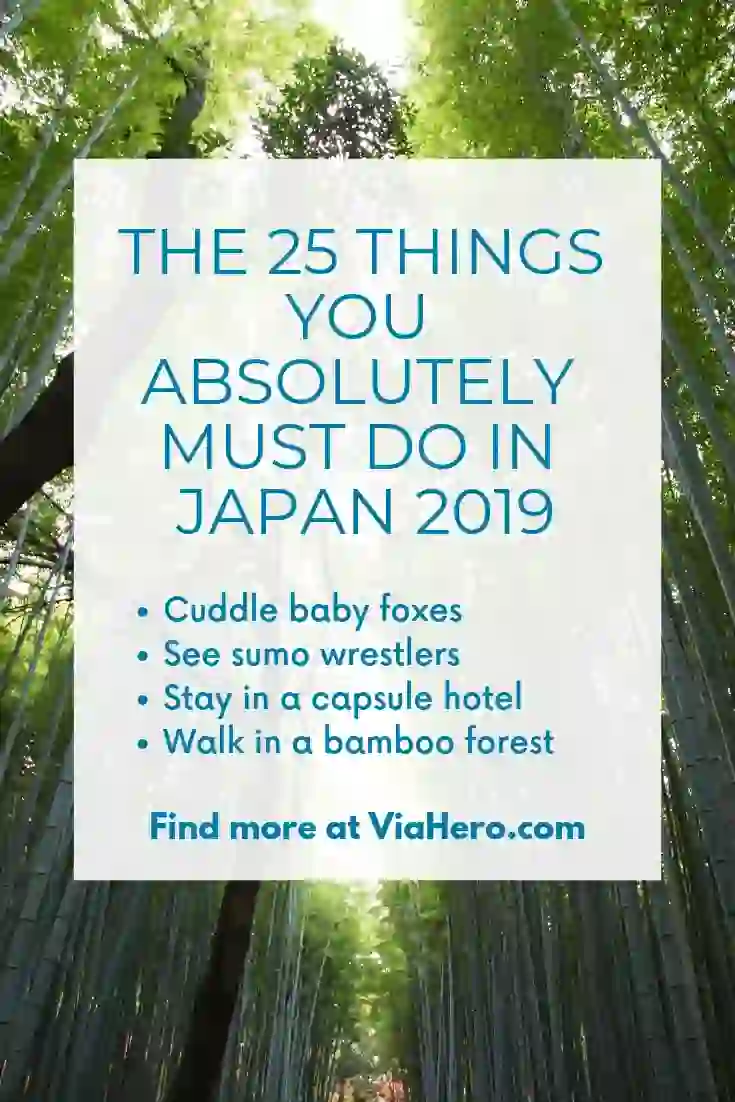 And for more about Japan travel check out our articles on: