If you're looking for a place to eat, shop, and party while visiting Japan, look no further than Osaka! This city is known for showing travelers some incredible experiences. Read on to learn all about traveling in Osaka. Afterward, if you still have any questions, feel free to message us!
Want to make the most out of your trip? Tap into our network of local travel planners—Heroes—who build unique, locally-curated trip plans, designed just for you. Get started.
Osaka is the booming town in the southern part of Honshu Island in Japan. As the third largest city in the country, there are tons of things do in the city center, as well as the surrounding towns and neighborhoods.
Osaka is commonly called a foodie destination and has several unique shopping areas, as well as historical sites and landmarks. While the city has many famous restaurants and dishes, be sure to ask one of our local travel planners for their favorite spots off the beaten path!
Very close to Kyoto, Nara, and Kobe, a trip to Japan's Kansai region would not be complete without spending time in Osaka.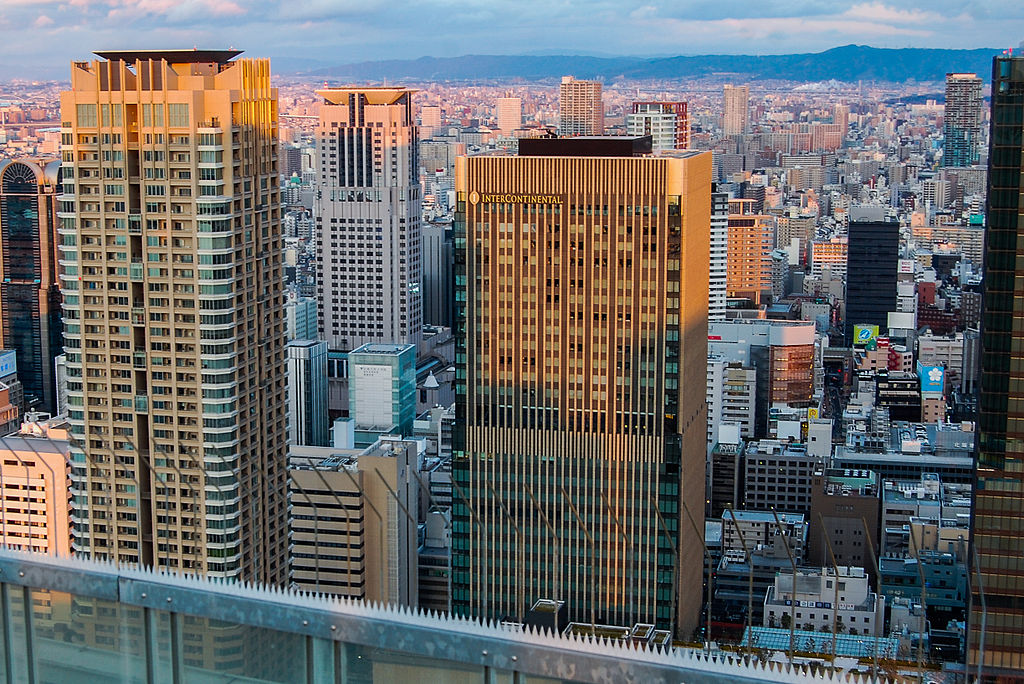 Here are some tips of things you cannot miss when traveling to Osaka:
Districts to visit in Osaka:
Osaka is divided into two areas—Kita (the north) and Minami (the south).
Within those areas are several neighborhoods that are known for various characteristics. Here are some favorites with Osaka travelers:
Shinsekai
Shinsekai is one of the most famous areas of Osaka. The Tsutenkaku tower, which hovers over the neighborhood, is the longtime symbol of the city. The area is filled with different colors, alleys, and plenty to see. The name "Shinsekai" translates to "New World," and this neighborhood was modeled after New York and Paris. Visitors are typically mesmerized by the retro design, 60s-style advertising, and traditional restaurants (no fast food).
Namba/Dotonbori
Namba is one of the major city centers in Osaka. Dotonbori (a section of Namba) is considered the foodie mecca of Osaka. The area is always vibrant, but is especially vibrant at nighttime when neon signs are lit, and the city comes out to eat. This is the part of the city to visit for local cuisine. Be sure to ask one of our Heroes about their favorite spots in Dontonbori!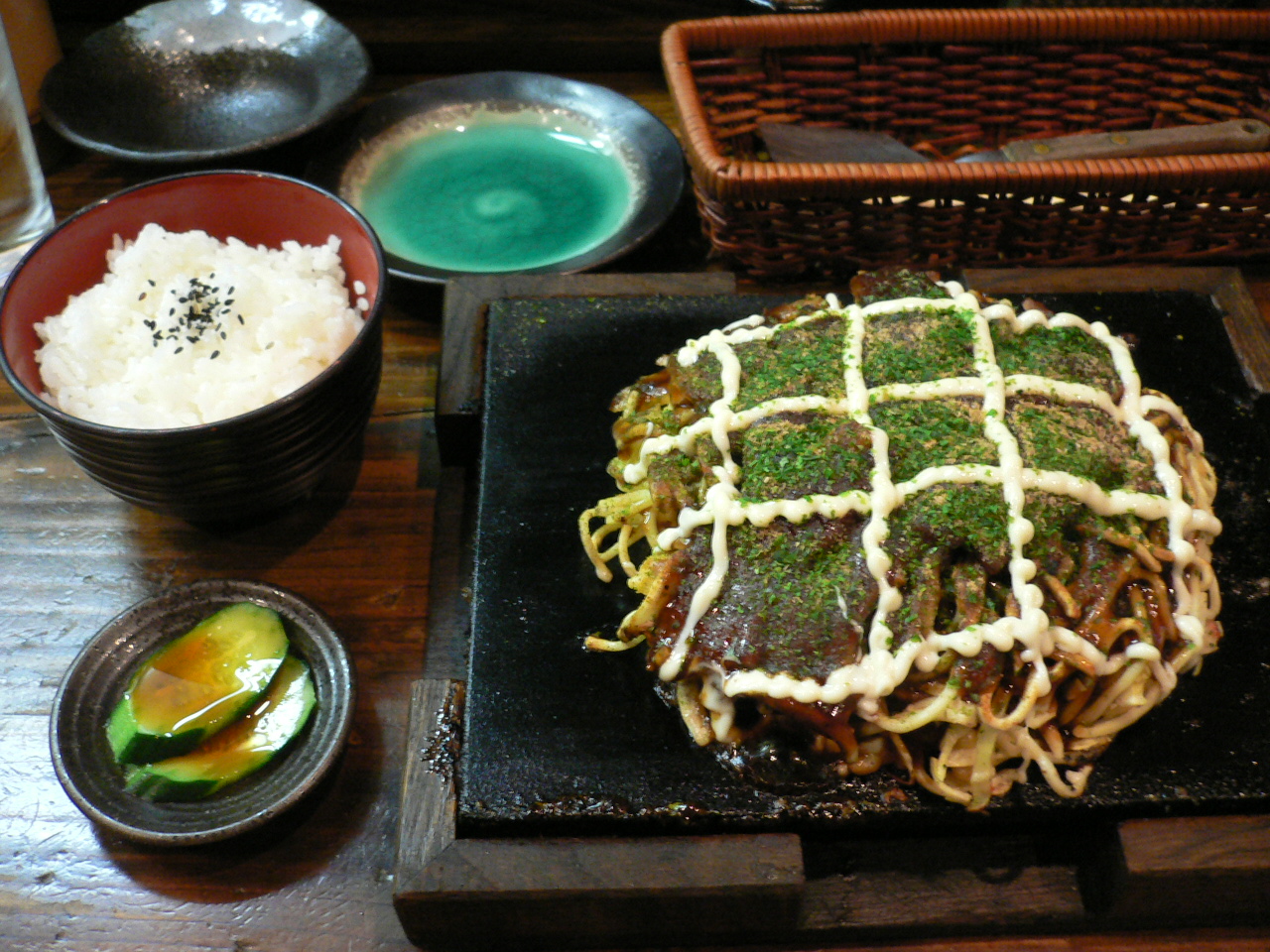 Tsuruhashi Koreatown
Osaka is home to the most populated Korean neighborhood in Japan. The area is known for its delicious Korean food, K-pop stores, and fun karaoke restaurants. Although it is a far walk, the area is accessible from the Tsuruhashi station. This is a fun neighborhood to visit if you are looking for somewhere slightly off the beaten path.
Osaka Bay Area
Osaka includes a collection of man-made islands, with various neighborhoods and attractions on them, called the Osaka Bay Area. Many of the tourist attractions (Universal Studios, the Osaka Aquarium, Tempozan Ferris Wheel) are in this area, as well as shopping and food centers. It is a very beautiful place to explore.
Things to see in Osaka:
Osaka Castle
Osaka Castle is the most famous landmark in Osaka. The structure's history is deeply integrated into the history of the country. The castle was built in 1583, but partially burned down in the 1660s, and underwent several restoration efforts over the following hundreds of years. It is very easy to spend a few hours in the castle and the surrounding grounds.
Orange Street
A trendy shopping street for hipsters, lined with boutiques, bakeries, and tons of cafes. Most people are so entranced with this area that they come back every day, eager to try another cafe or bakery.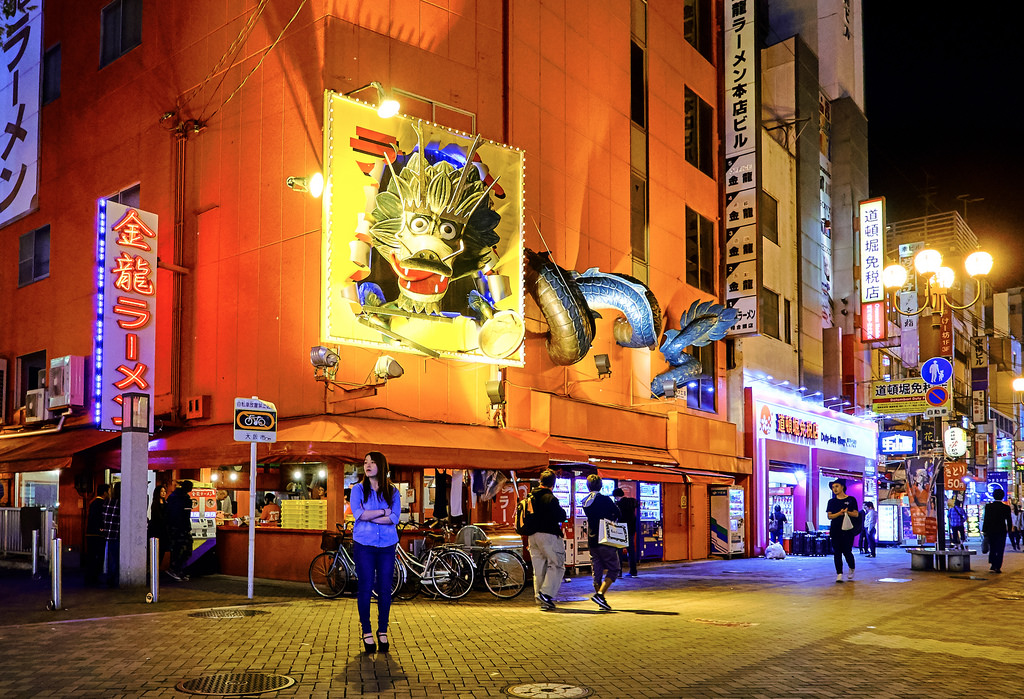 Dai Heiwa Kinen Tō
Known as "the Peace Tower," Dai Heiwa Kinen Tō is a tower that honors the souls of all war victims in the history of the world.
Spa World
Visitors to Spa World can soak in spas and pools, inspired by different types of spas around the world, all in one place. If you're looking for a way to unwind, or to have a Japanese onsen experience, consider checking out Spa world.
Shitennō-ji
This temple is the oldest Buddhist temple in Japan, originally completed in 593. It is a very holy place to visit.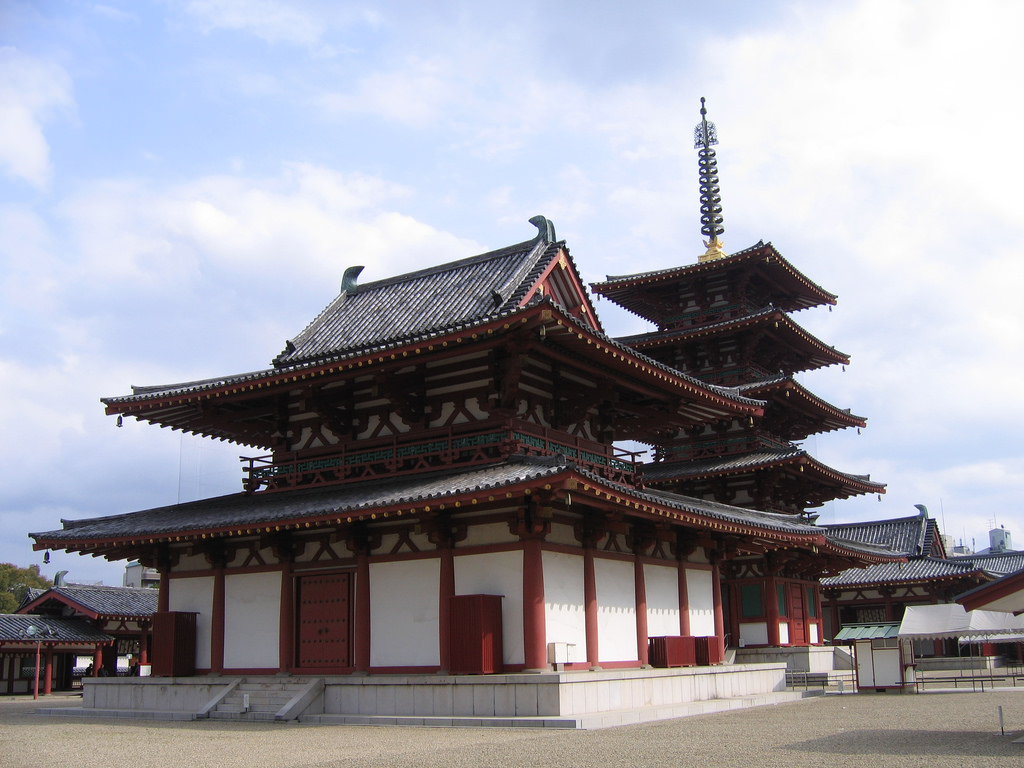 Osaka Central Fish Market
A large fish market that has a famous tuna auction at 4:15 AM sharp every day. Endo, a restaurant attached to the market, has the best sushi in the city. There are also fruit and vegetable markets.
Asahi Brewery
Asahi is the most popular brewery and soft drink company in Japan. The company's factory in Osaka was their first, and is over 110 years old. Ask one of our local travel experts where their favorite spot to drink an Asahi beer is!
Floating Fountains
These fountains are art displays that are famous for being optical illusions. Two large square boxes appear to float in the air as water pours from their bottoms—they almost resemble jelly fish.
Umeda Sky Building
This building is one of the most recognizable structures in Osaka, consisting of two tall towers, connected by a bridge. The building has an observation deck that offers one of the best views in the city.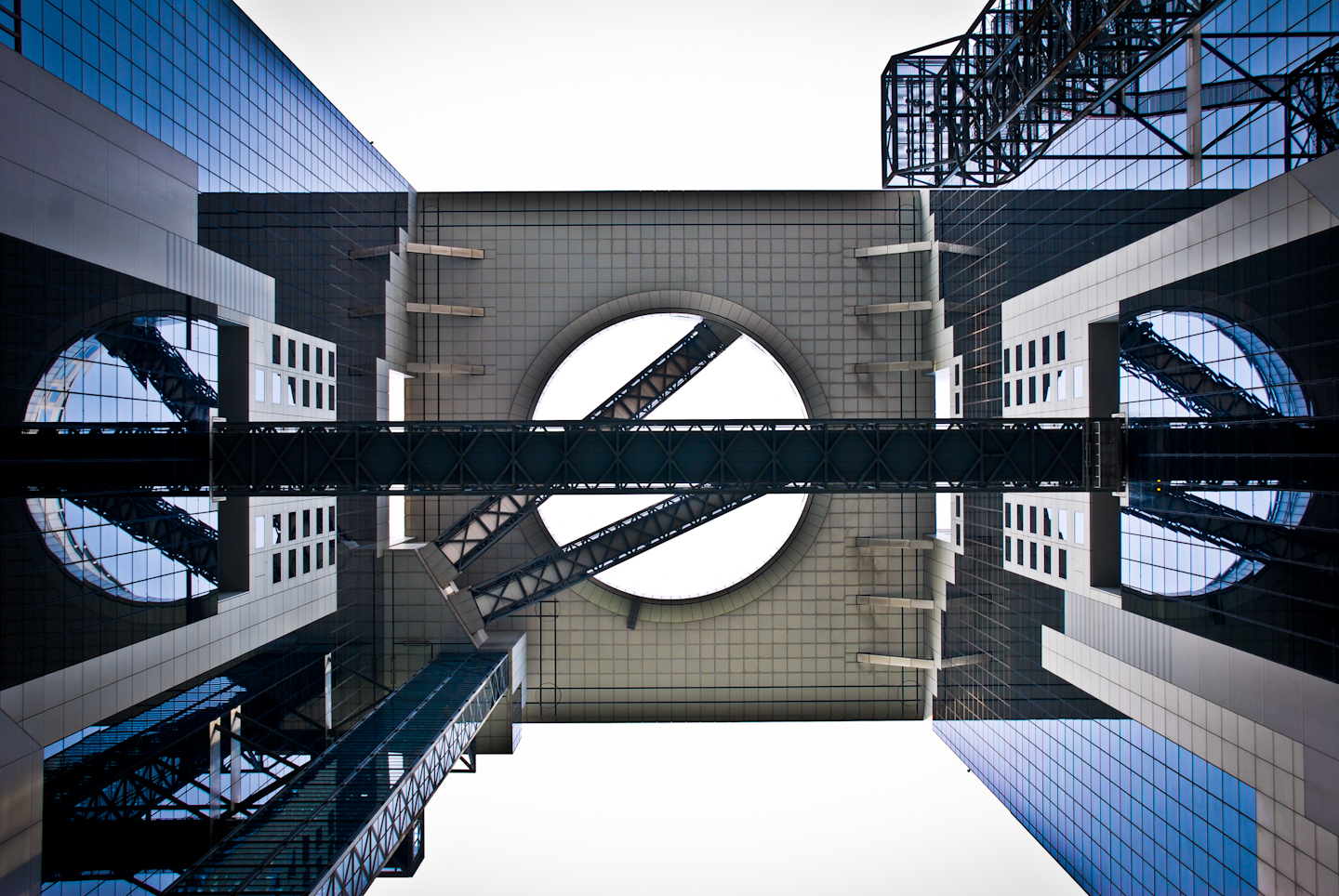 Tempozan Ferris Wheel
One of the largest Ferris wheels in the world, Osaka's Tempozan Ferris Wheel is often compared to the London eye. A ride on the wheel lasts over 15 minutes, and provides views of the city and the surrounding areas.
Tenjinbashisuji Shopping Arcade
Tenjinbashisuji Shopping Arcade is the longest shopping street in Japan! The street has everything from shops to restaurants, and one can easily spend an entire night walking down (and down) the street.
Kuromon Market
In a foodie city, Kuromon Market is considered the foodie market, at over 150 years old. The focus of the market is food, but you'll be able to find other types of vendors as well.
Favorite Tourist Spots
Osaka is one of the most popular destinations in Japan, and there are several attractions that are popular with visitors. These areas are interesting, but don't expect to be the only one there. If you're looking for more unique areas to visit, be sure to have one of our Heroes plan your trip.
Universal Studios Theme Park
Universal Studios Japan is one of four Universal Studios parks in the world. The park has several themed areas, including the very popular Wizarding World of Harry Potter.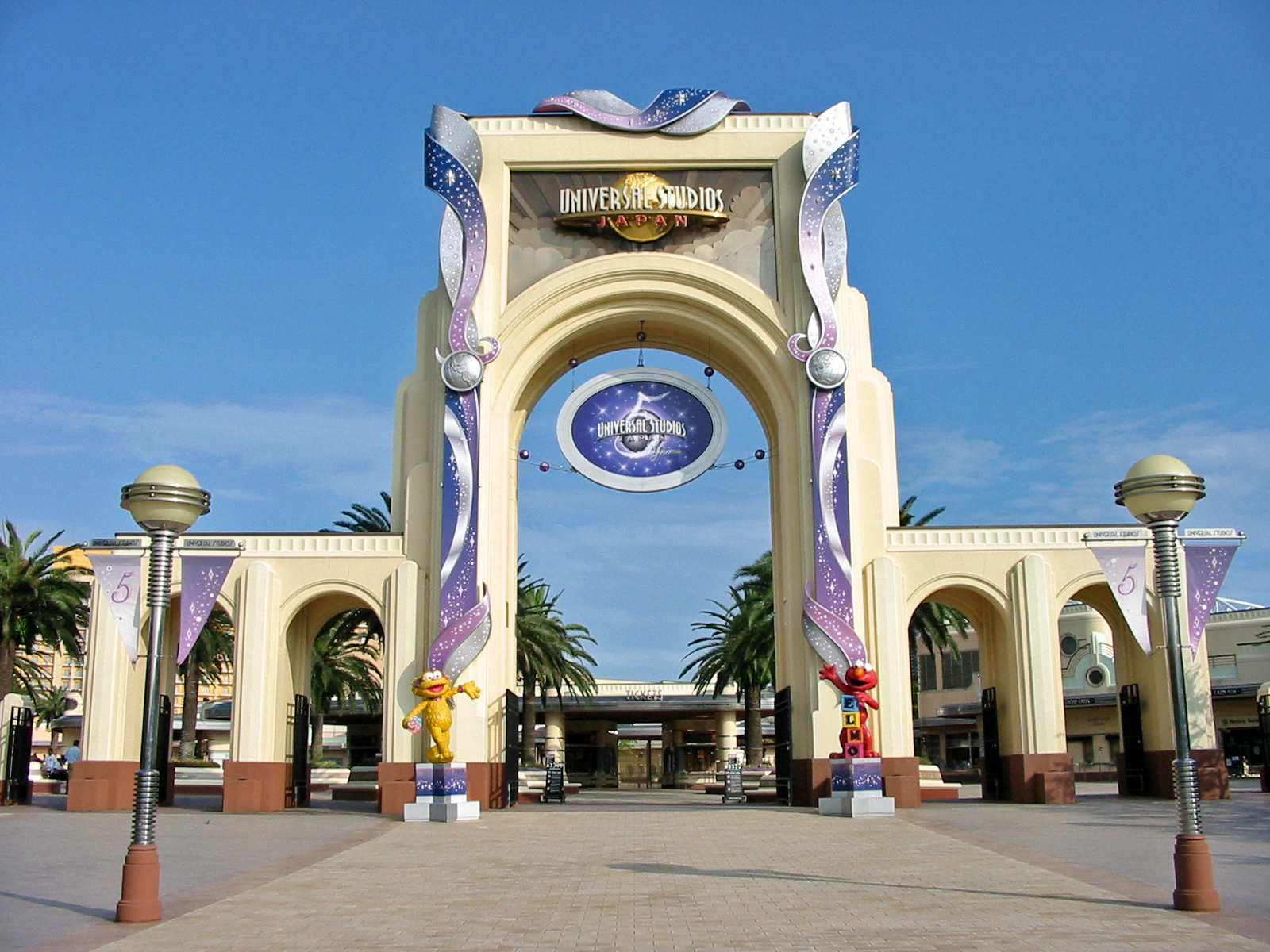 Osaka Aquarium
The Osaka Aquarium is one of the premier water parks in the world. The museum features several different regions and even has a whale shark.
Suntory Yamazaki Distillery
Suntory Yamazaki Distillery was Japan's first single malt whiskey distillery. Visitors can take a tour of the factory, the accompanying Japanese whiskey museum, and the tasting room.
Momofuku Ando Instant Ramen Museum
A ramen museum? Why not! Even though it is a bit kitschy, most people have a great time at the museum, which traces instant soup back to its very first iteration. Guests can even formulate their own instant soup package.
Food to eat in Osaka
Osaka is a city known for its food. Here are some of the dishes you cannot miss while in town. Be sure to wander around the Dotonbori district if you are looking for something special to try.
Okonomiyaki
Okonomiyaki is a unique dish. It features a grilled cabbage and meat pancake, covered in different sauces. The dish was popularized in Osaka, and is associated with the city.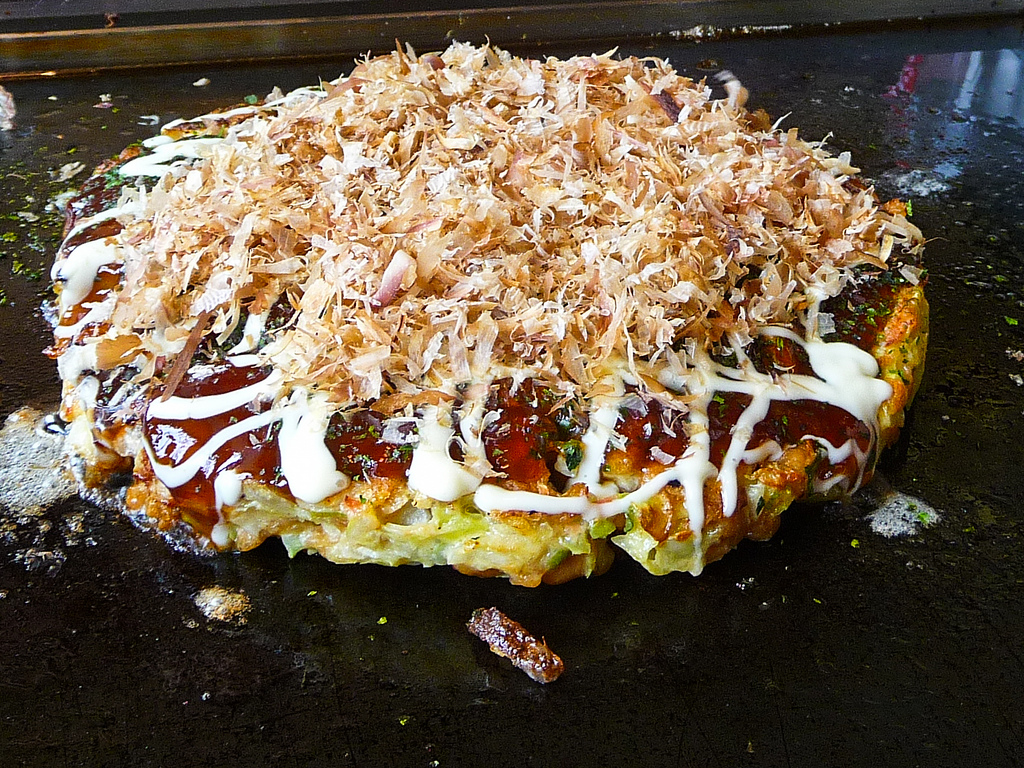 Fugu
Pufferfish—a controversial delicacy in Japan. Sections of the fish are incredibly toxic, so it has to be prepared with extreme care.
Uncle Rikuro's Cheesecake
Uncle Rikuro's serves the most famous cheesecake in Japan! These cakes are known for their fluffy and jiggly texture—many compare the consistency to sponge cake. There is always a long line for these cakes, so be prepared to wait... and share it with friends—most people buy an entire cake.
Takoyaki
Takoyaki is a snack of minced octopus, coated in wheat-flour, and topped with takoyaki sauce and mayo. It is widespread in Osaka, where the snack was invented and popularized.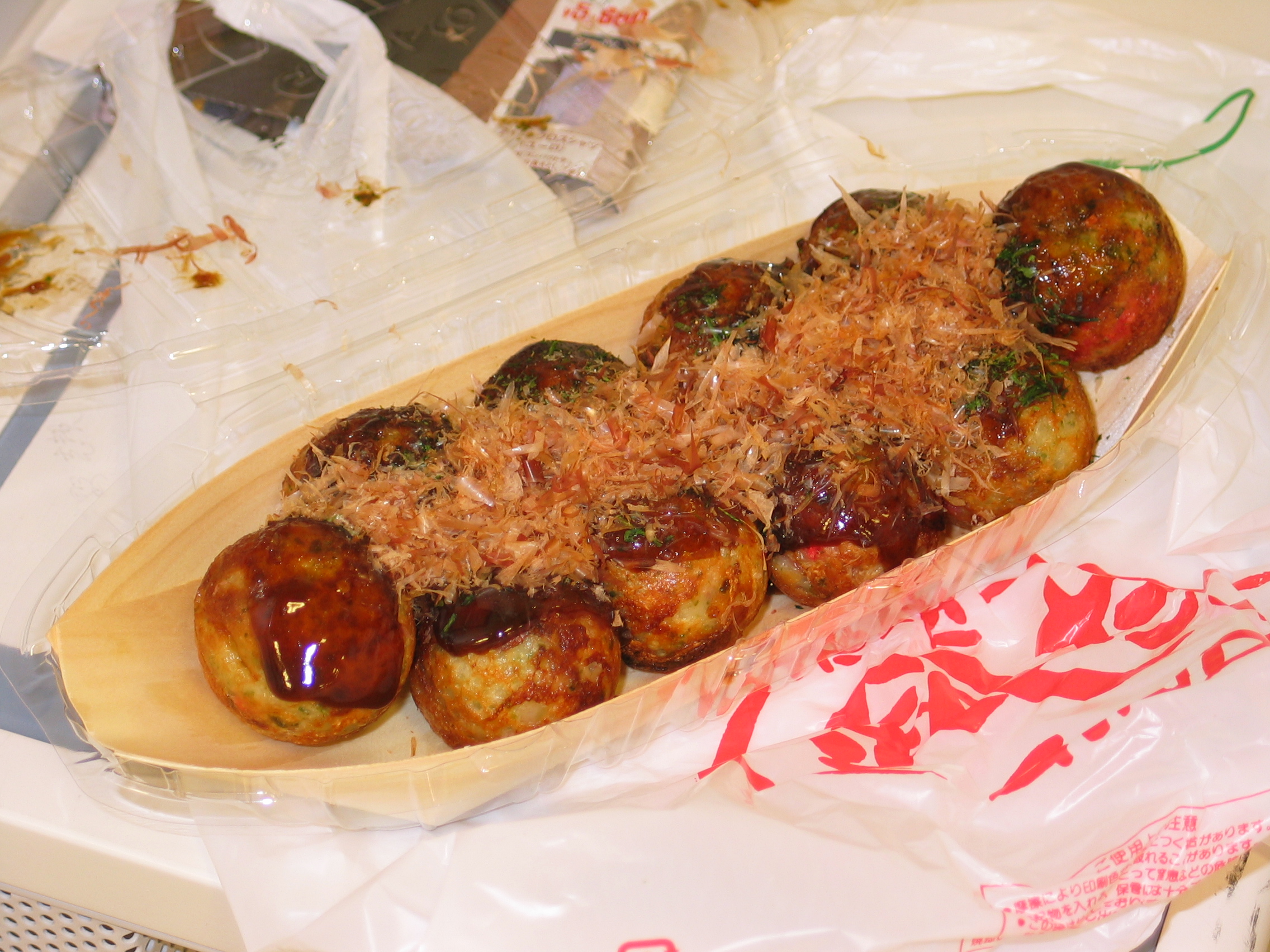 Otoro
Otoro is the most exclusive part of the Tuna, collected from the underside of the fish's belly. It is a delicacy, and very expensive to try. Osaka is the perfect place to seek Otoro out, as the city is famous for its tuna market.
Matcha Soft Serve
A trip to Japan wouldn't be complete without matcha soft serve, and the foodie city of Osaka is the perfect place to try it out.
Shabu-shabu
Shabu-shabu is a famous Japanese dish where ingredients are cooked at the table in a broth hot pot. Because Osaka is known for its food, this is a great city to try out this dish.
Have more questions about what to do in Japan? Here is a list of our local Japanese Travel Experts who can help you or you can message us any questions you have. Before your trip, make sure to check out: