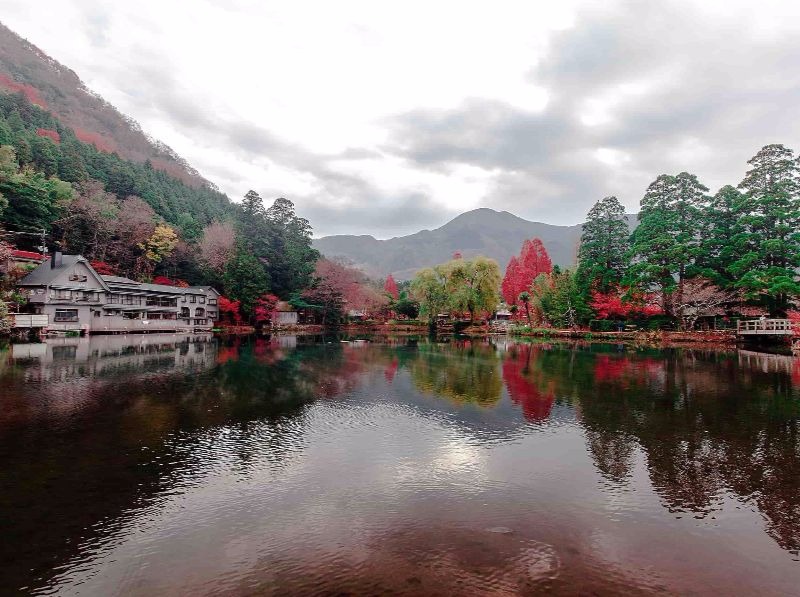 japan
Off the Beaten Path Places to Visit in Japan
For an seemingly tiny island country located out in the Pacific Ocean, not many people realize how densely packed Japan is with travel hot-spots.
Once you give the article a read feel free to message us any questions directly or ask a Japan travel expert for help.
Before your trip, make sure to check out:
Everyone knows of cities like Tokyo, Osaka, and Kyoto, but truthfully, an hour train ride in any direction in Japan will yield a fantastically unique town to visit… and another train ride from there will yield another.
...and we haven't even mentioned of the prospect of ferry-hopping to another island.
It would take a lifetime (and then some) to discover all of the secrets of Japan, but if you are hoping to stray from the obvious choices, the best way is to have a local plan your trip. ViaHero will match you with a local in the country you are traveling to. The local will design a completely personalized trip for you, based off of your interests. For just $25 a day, you will get a travel guide packed with insider tips, and off the beaten path locations!
Tourist's Favorite Places to Visit in Japan:
Tokyo
The lights, colors, food, and fashion of Tokyo are some of the major reasons people travel to Japan. Considering how unique this city is, it is no surprise that so many people plan an entire trip to Japan just so they can experience Tokyo.
Because there are so many things to see and do, it can be very overwhelming as a traveler to try to "do it all."
Also, ask a local for tips on how to plan the perfect trip. Many suggest spending at least 5 days in Tokyo, and staying in two different areas. First, spend two nights in Central Tokyo, knocking out all the famous tourist sights. Then, pick a neighborhood that sounds interesting, and spend a few days there. As long as you are close to a metro station, the entire city is at your fingertips.
Topping our lists of "Must See Spots in Tokyo" are places like:
The Tsukiji Fish Market
Intersection Outside Shibuya Station
Harajuku
Finally, neighborhoods like Shimokitazawa are off the beaten path, but crammed with cafes, shops, and restaurants. Don't miss this area!
Osaka
Many say Osaka is similar to Tokyo, but slightly smaller and with more tasty food. Perhaps this is why so many people race to this city when visiting Japan.
Osaka is known for its pocket neighborhoods that have retro architecture and neon advertisements. A few popular areas include: Shinsekai, Namba, and Dotonbori. The neon "Dotonbori Running Man" sign is a symbol of the city.
For a complete list of everything to see in Osaka, checkout our Osaka Itinerary for tips on planning your trip:
Osaka Itinerary
One of the major reasons people visit Osaka is to eat! This city is hailed as a foodie mecca, and there is no shortage of delicious dishes to try. Be sure to find all of these while in Osaka:
Okonomiyaki - cabbage and meat pancake covered in sauce
Takoyaki - octopus poppers
Matcha Soft Serve - green tea ice-cream
Kyoto
Take a trip through Japanese history by visiting Kyoto. Known as the "Geisha district," Kyoto is the perfect mix of old Japanese tradition, and new Japanese culture.
The Kyoto area is filled with hundreds of shrines and temples, many of which top the list of "Must See Places in Kyoto." Some of the most popular include:
Nanzen-ji
Daigo-ji Temple - located near a mountain
Kinkakuji Temple - famous gold exterior
Kiyomizu-dera Temple - View of Kyoto
Be sure to ask a local if they have a favorite temple in Kyoto.
Perhaps one of the most famous locations in Kyoto is the Fushimi Inari shrine, which consists of thousands of vermilion (orange-red) Torii gates that wind up a mountain trail.
Other interesting locations include the very high-tech Kyoto Station, Nishiki Market for food, and Arashiyama's famous forests. Our Kyoto Itinerary has a lot more information on everything to see and do in Kyoto.
Less Obvious Places to Visit in Japan:
Nikko National Park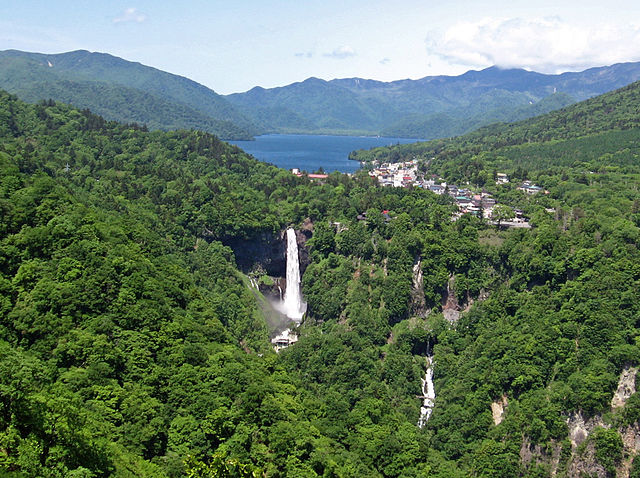 Located just two hours outside of Tokyo, Nikko National Park is a remote paradise filled with views, waterfalls, and a collection of historical temples. A popular time to visit Nikko National Park is during the autumn. Because the park has many vantage points, it is possible to see the changing leaves across the valley.
While exploring the area, don't miss:
Nikkō Tōshō-gū shrine
Rinnō-ji temple
Both locations are UNESCO World Heritage Site. Tōshō-gū includes a famous carving of the "See no evil, hear no evil, speak no evil" monkeys.
Nikko could be a day trip from Tokyo, but it is worthwhile to spend at least two days in the area. The national park is broken down into several sections with different attractions, including ski parks, hot springs, hiking trails, waterfalls, and even a ninja amusement park. There are many traditional inns scattered throughout, making it easy to spend the night.
Hakone
Another town located in a national park, Hakone is even closer to Tokyo, and still many people miss this gem. The area is very mountainous, and has tons of hiking trails and viewpoints of the famous Mount Fuji. Spend time exploring Fuji-Hakone-Izu National Park, which surrounds Hakone, and soak up the geothermal heat of the area.
Dont miss the views of the Torii Gates and pirate ships on Lake Ashinoko, as they are some of the most famous views of Japan. Additionally, it is popular to ride the Hakone Mountain Highway (train) in the autumn when the leaves are beautiful.
Matsumoto Castle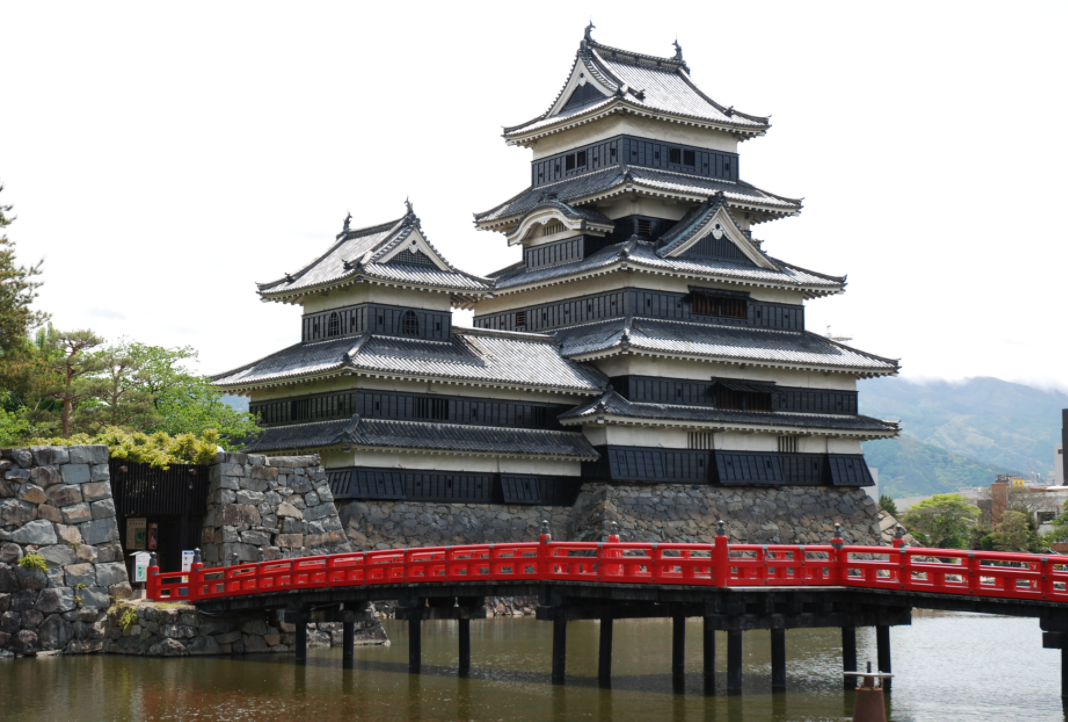 Matsumoto Castle impresses everyone who makes the trip to see it. It is one of the oldest, and most beautiful castles in Japan. The castle has a unique design, and its intricate gates, paths, and moats standout from other castles in the country.
The castle is often called the "Crow's Castle" because it has a black exterior. The surrounding area boasts a well-preserved merchant quarter. Head down Nakamachi-dori Street and enjoy a collection of houses built in the Kura-zukuri style.
The castle is a 2.5 hour train ride from Tokyo, and is a perfect day trip.
Nara
Popular with tourists but still worth the trip, Nara is famous for its collection of furry, four-legged inhabitants (wild deer). However, in addition to its overly friendly deer residents, Nara was actually the first capital of Japan, and has the history and temples to prove it.
Nara is only a one hour train ride from both Osaka and Kyoto. There is an overwhelming amount of things to see and do, including eight Unesco World Heritage Sites. Some popular temples for visitors include: Tōdai-ji and Hōryū-ji. The area also has a large collection of natural parks and wooded areas. The nearby Mount Yoshino is covered in cherry blossom trees, and is very beautiful in the spring.
Kanazawa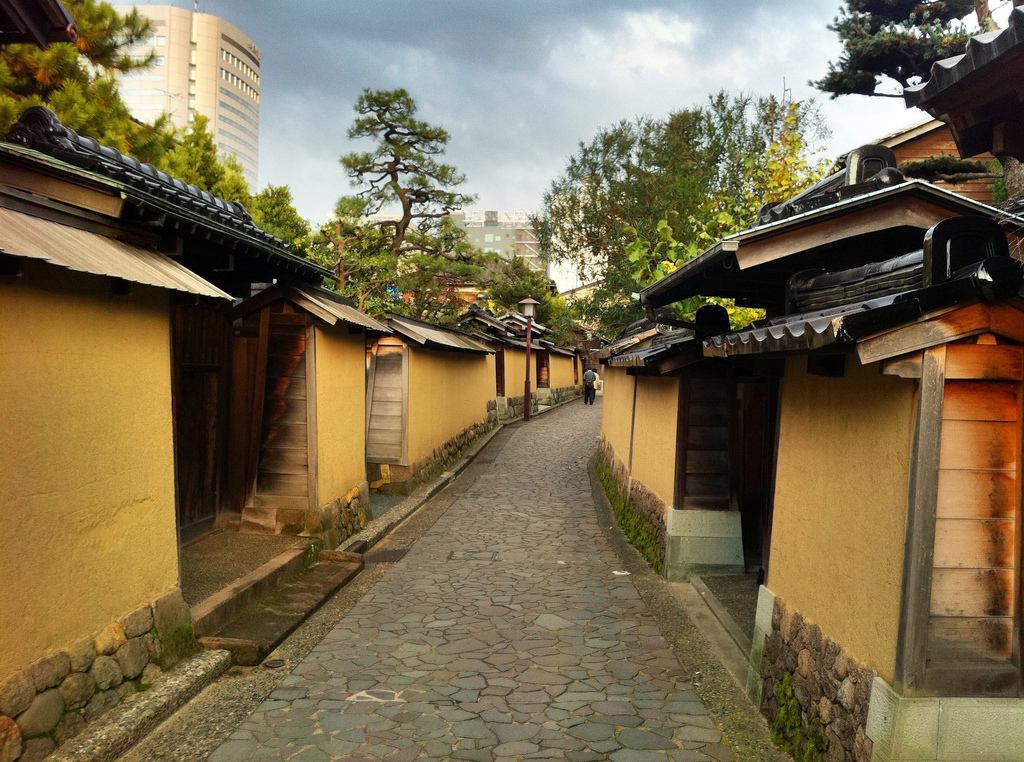 Even though Kanazawa is usually situated at the top of most "Must See Japan" lists, this area still remains to fly under the radar. The town is incredibly well preserved, and many call it a "smaller, but less busy Kyoto."
As a designated "UNESCO Creative Cities Network," the area is known for its artistic qualities, most notably its lush parks and art museums.
The area is also known for its temperamental weather (don't forget your umbrella).
The Kenroku-en Garden is one of the most famous attractions in the city, and is representative of the Japanese "strolling garden" style. The Nagamachi Samurai District is famous for authentically recreating what samurai housing once looked like.
The Museum of Contemporary Art in Kanazawa has very unique art pieces, including an empty pool that makes it appear to visitors that they are underwater.
Kanazawa is only a two hour train ride from Kyoto.
Cat Island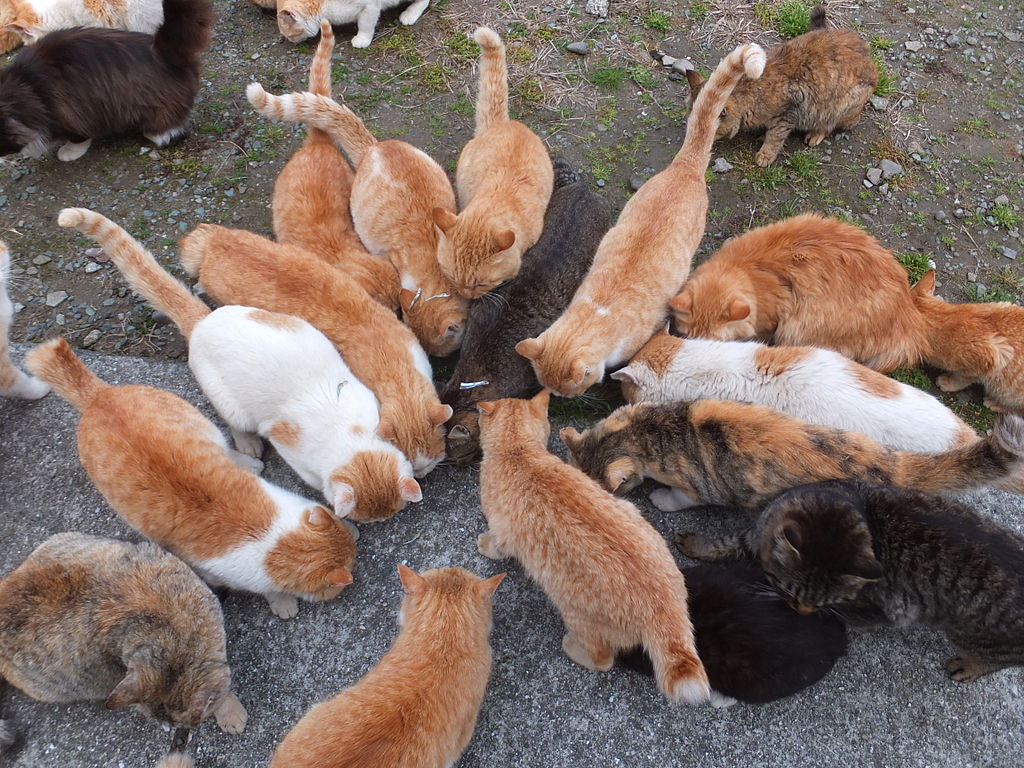 The island of Tashirojima, off the eastern coast of Japan, is one of Japan's "Nekojima," or "cat islands." There are several Nekojima in Japan, but Tashirojima is the most popular with travelers. The island has about 100 human inhabitants, but thousands of cats roam the island. The cats are protected by the human inhabitants, as they are thought to bring good luck to the island. These cats have caused a huge tourism spike on the island, and the place is a must visit for any cat fanatic.
Magome-juku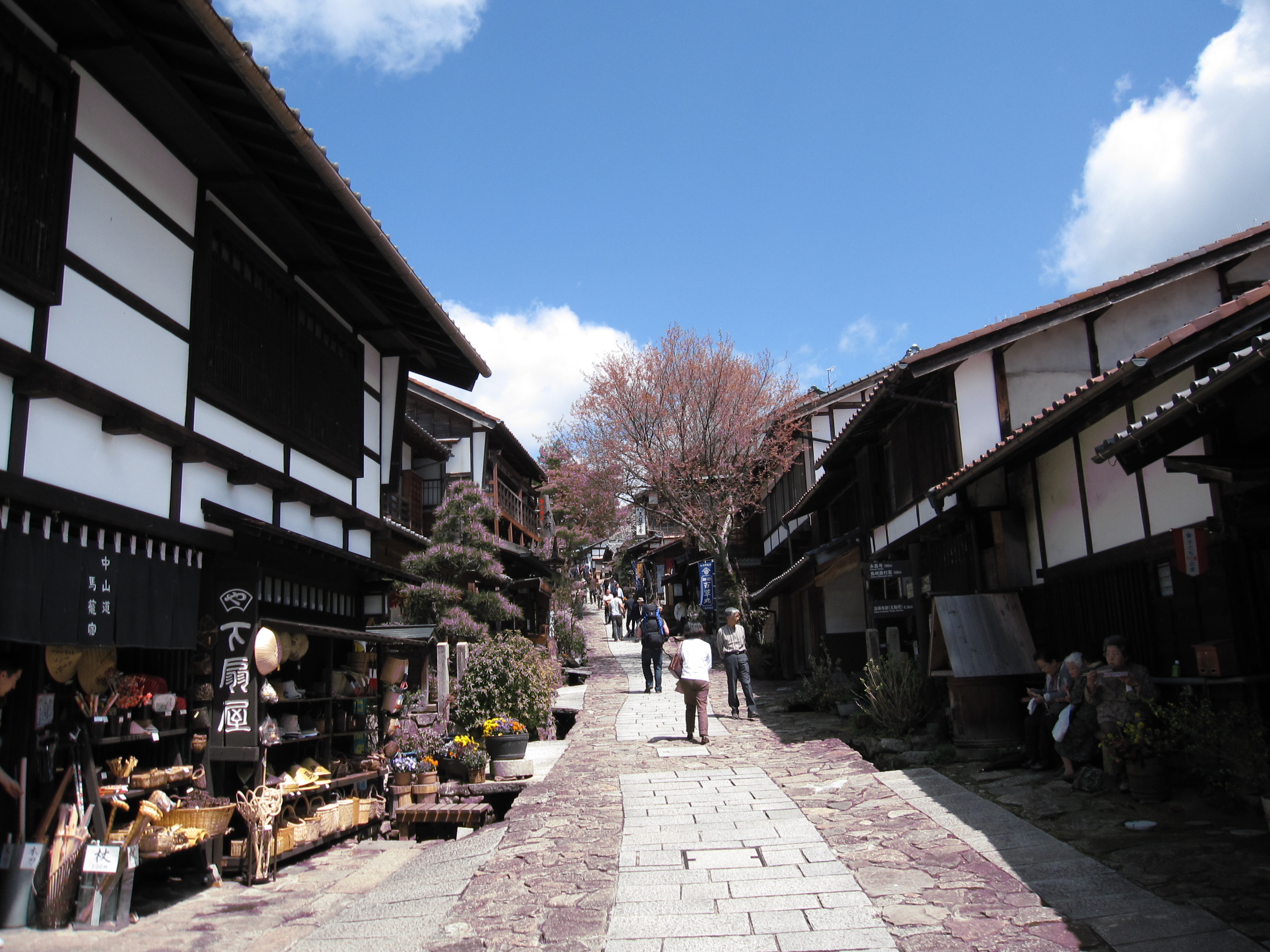 Visit Magome and get ready for a literal trip down Japanese memory lane. For hundreds of years, during the Edo period of Japan, the "Nakasendo" was a foot highway between Tokyo and Kyoto. As travelers would make the trip between the towns, they would stay in the numerous villages and towns along the way. The town of Magome-juku, a section of the Nakasendo, is famous for being well preserved. The town is precariously built up steep hills, and displays the struggle travelers faced when trekking the Nakasendo. Additionally, the area has some shops and restaurants, but it is most notable for its historic architecture.
Ogimachi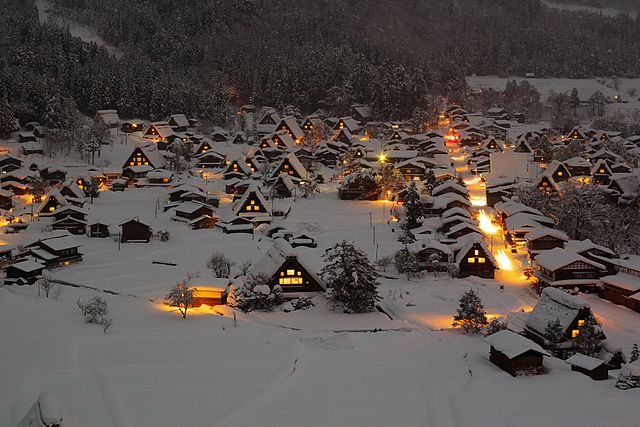 The Shirakawa-go region, located in the Shogawa River Valley, is famous for being very remote and mountainous. The area is home to tiny villages, scattered throughout the mountains. One of the most famous characteristics of the region are the pointed "gassho-zukuri" farmhouses. These houses are built to prevent snow from accumulating on the roofs, as winters are harsh in this mountainous area.
Ogimachi is the most popular village to visit in the area. The entire area is beautiful, calm, and relaxing. A visit will help show Japan in another time.
Honorable mentions:
Okinawa - For lush beaches, and pretty gardens.
Takayama - For a quiet and relaxing stay in an old town.
Naoshima - "Art island," filled with installation pieces, sculptures, and museums.
Have more questions about traveling to Japan? Here is a list of local Japan Travel Experts who can help you or you can message us any questions you have.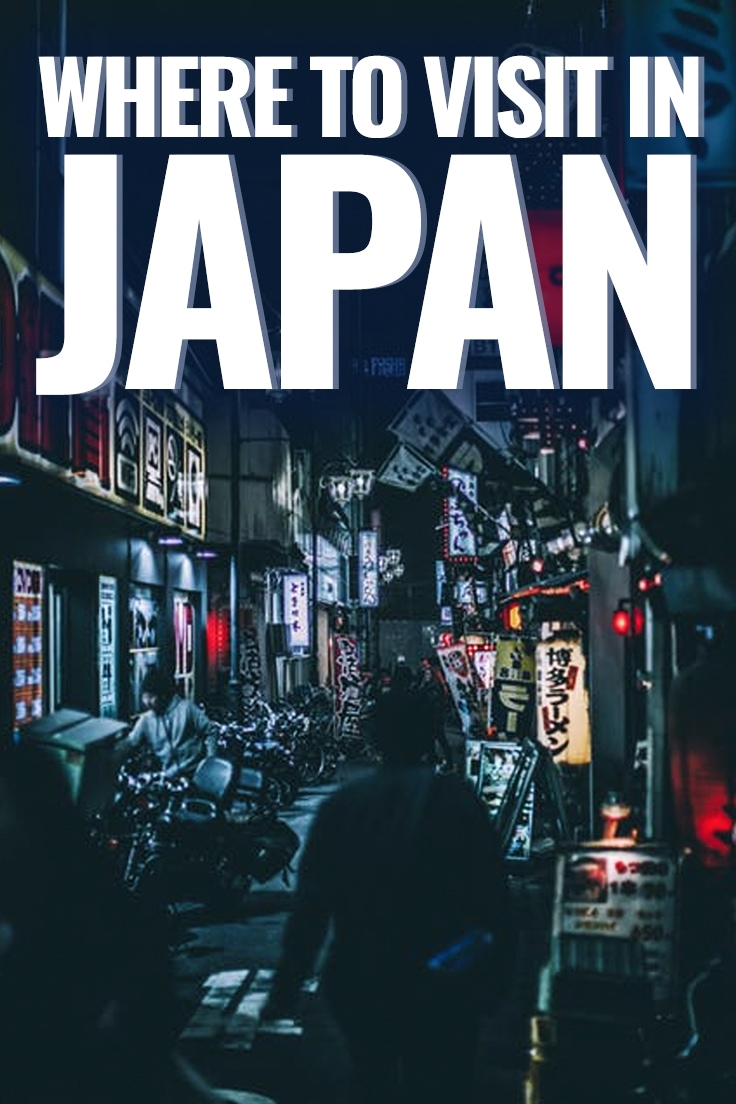 Ready to let a local plan your trip to Japan? Let ViaHero help!
-
We are passionate about unique travel experiences and finding hidden gems. That's why we started a business so the everyday traveler could get personalized advice from a local.
Learn more.