Kyoto is so packed with temples, geishas, insanely delicious eats, and hidden gems, it's hard to know where to go. But don't worry—we have insider info on the 15 coolest places to visit. Still have questions after reading? Send us a message!
Want to explore Japan differently? Have a local plan your trip.
#1: The Gion District: Japan's geisha capital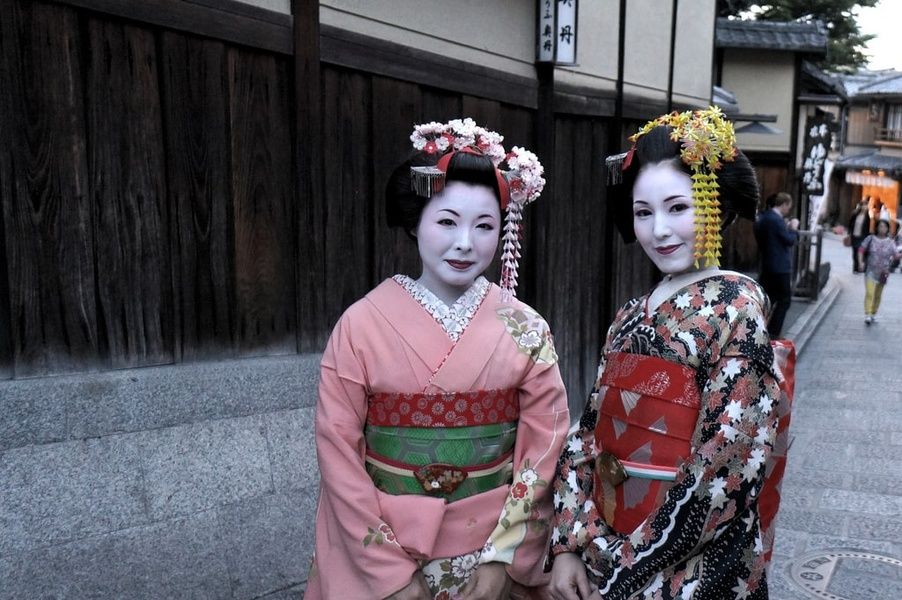 The Gion District transports visitors back to feudal Japan, complete with cobblestone streets, lantern-lit paths, and strolling geisha who tend to venture out at dusk. Gion's tea houses are worth the trip to Kyoto by themselves—try Ichiriki Ochaya to dive into an authentic tea ceremony.
Pro tip: Everyone tends to take a break on Mondays though, so try visiting mid-week.
#2: Samurai Kembu Theater: The place to see samurai "sword dancing"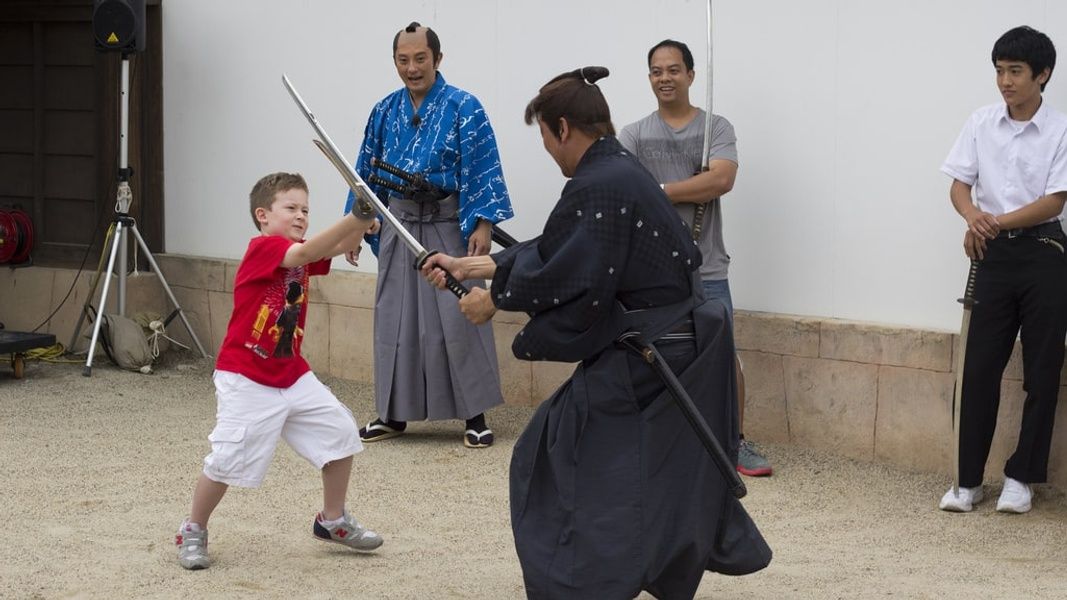 The Samurai Kembu Theater just might be one of the most awesome places in Japan—whether you watch a traditional sword (katana) demonstration or learn how to wield a katana yourself, you're in for a treat. If you really want something to write home about, you can wield your own katana in full samurai gear for 9000 yen. Ask your local trip planner how!
#3: Kiyomizu-dera: Kyoto's "Pure Water Temple"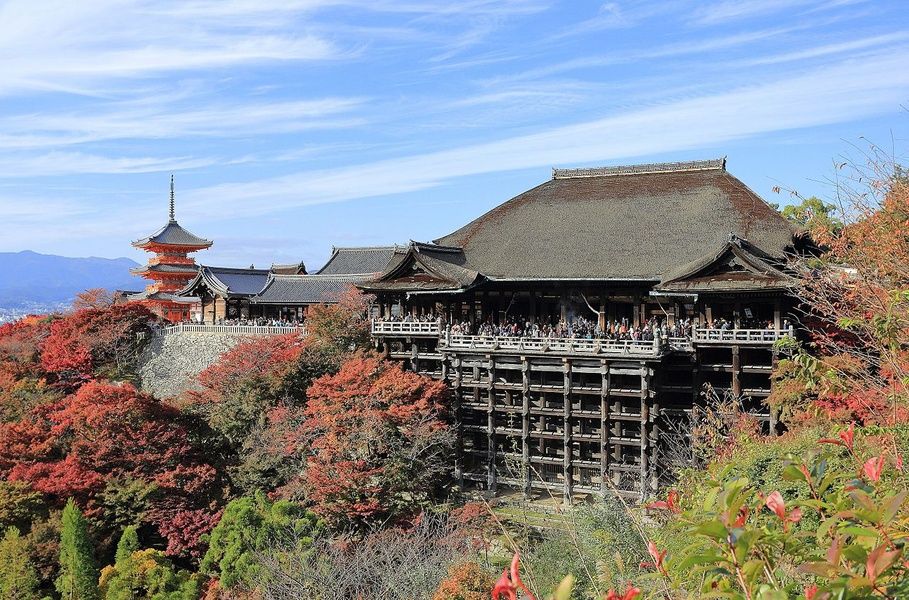 A still-functioning Buddhist temple, the Kiyomizu-dera Temple is nearly 1,200 years old and offers a stunning mountainside view of all Kyoto. To get here, make sure to wear comfy walking shoes (or just rent a taxi). Plan your Kyoto itinerary around cherry blossom season or autumn for an insanely gorgeous view.
Pro tip: Kyoto is serious about keeping its temples and shrines in tip-top shape—ask a Hero about renovation schedules so you can see Kiyomizu-dera without construction.
#4: Kinkaku-ji: Kyoto's Golden Pavilion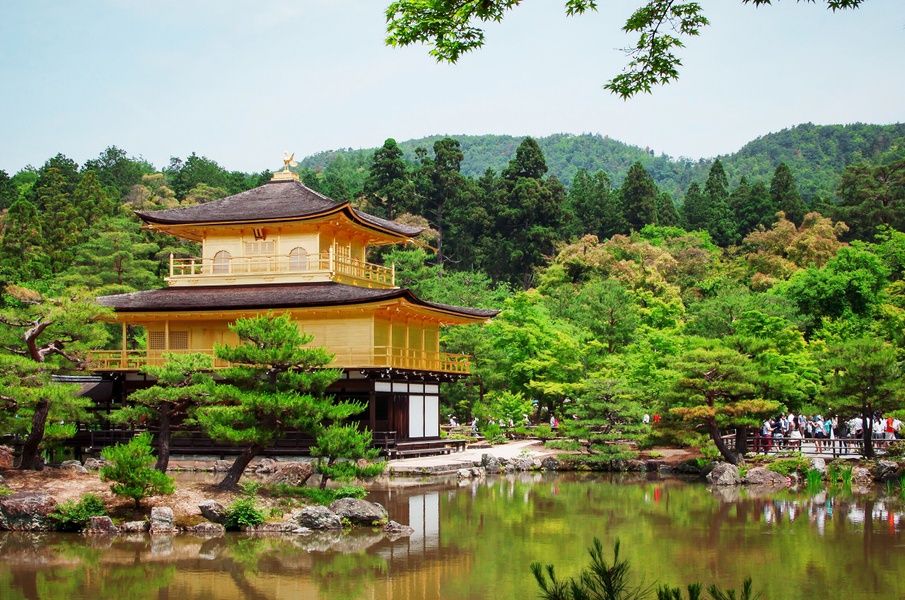 One of Kyoto's crown jewels, Kinkaku-ji literally means "golden pavilion"—incredibly accurate for this gold-leaf temple right out of a fairytale. Kinkakuji's three stories are coated in gold leaf, which casts shimmering lights on the nearby reflection pool.
Pro tip: It can be tricky to get a good pic of Kinkakuji, especially since the temple gets a lot of visitors—ditch the crowds and go in the early morning for a sunrise view.
#5: Ninenzaka Stairs: The place to go for traditional shopping and sweets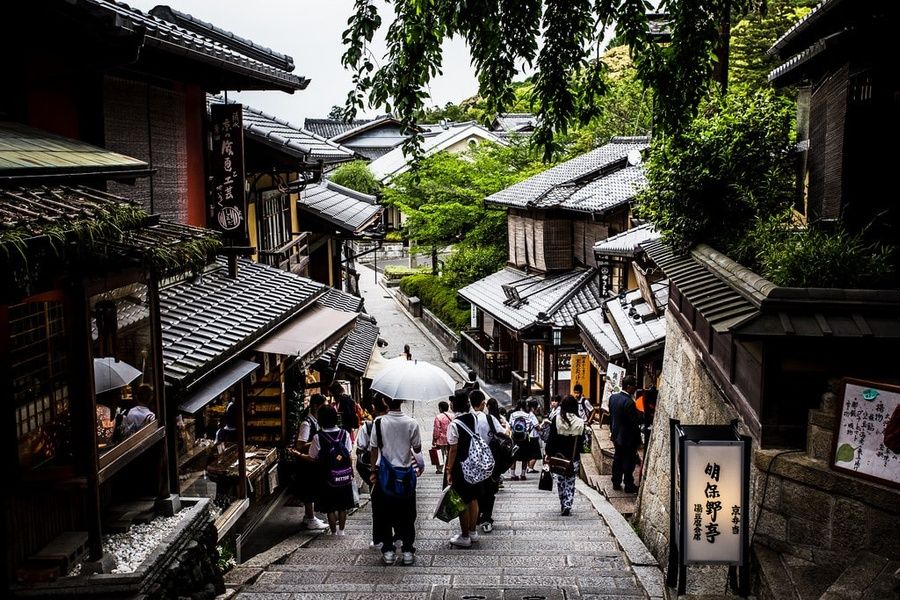 The winding stone Ninenzaka Stairs lead through Higashiyama, one of Kyoto's most famous shopping districts. The Ninenzaka Stairs are pedestrian-only, so you won't get any of Japan's crazy traffic.
Pro tip: Our Heroes confirm that the Ninenzaka Stairs are actually much less crowded in the evening when most of the student field trips and tourist groups are done for the day.
#6: Nishiki Market: Kyoto's bustling indoor market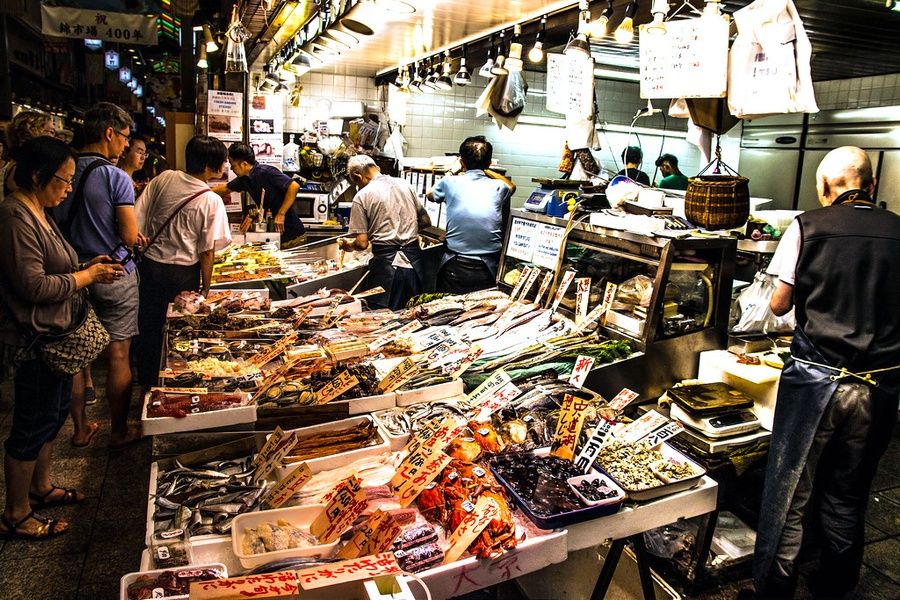 Known as "Kyoto's Kitchen," Nishiki Market is an indoor marketplace with a few city blocks' worth of Japan's freshest seafood and spices. With so many small shops and restaurants to explore, Nishiki Market is perfect for the occasional rainy day.
Pro tip: We recommend the seafood-on-a-stick, dumpling soup, or grilled baby octopus. Since Kyoto's locals eat here, you know it's going to be oishi (delicious)!
#7: Pontocho Alley: For off-the-beaten-path good eats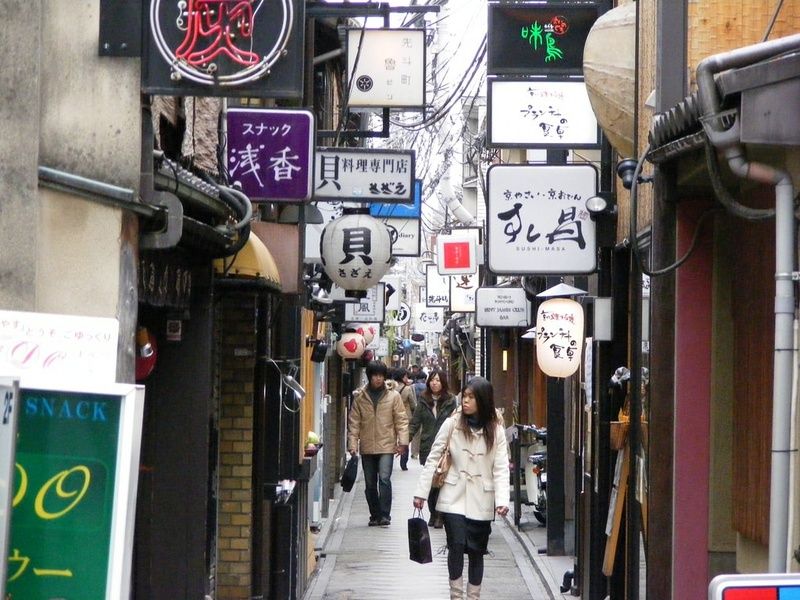 Pontocho Alley is far from grungy—this riverside pathway is where luxury restaurants and family-owned yakitori stands are neighbors. Some restaurants in this narrow alleyway require reservations, so be sure to ask a Hero for help with your night out in Kyoto.
Pro tip: While making your must-do in Japan list, don't forget to add a dinner at a kawayuka, a temporary deck built over the river to help diners cool off in the summertime.
#8: Fushimi Inari-taisha Shrine: A maze of orange gates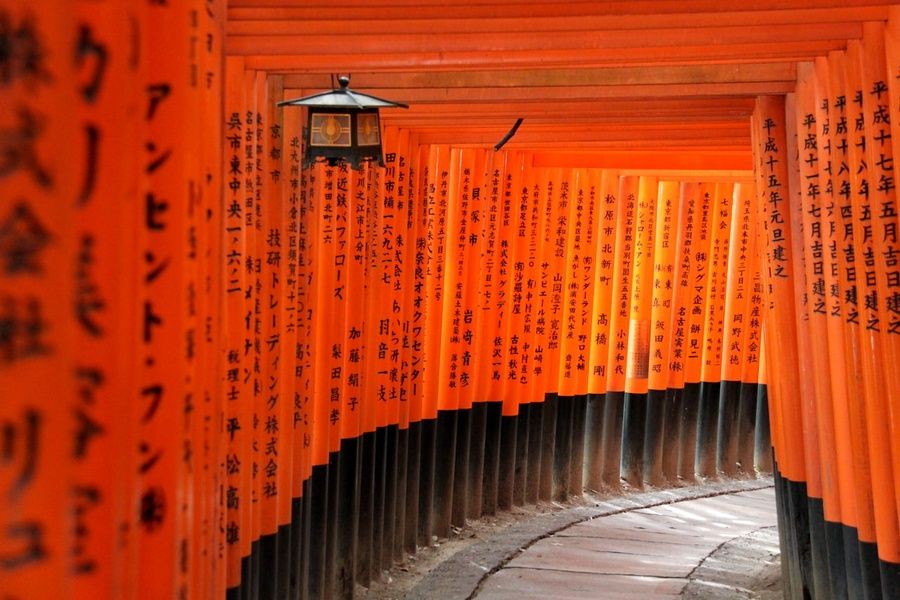 One of Japan's top places to go, the shrine of Fushimi Inari-taisha will have you seeing orange with its 2-mile path of 5,000 orange torii gates. Dedicated to the god of rice, Inari-taisha's torii pathway takes about 2-3 hours to hike, but if you hike for just about 15 minutes, the view becomes a lot less crowded than at the entrance.
Pro tip: Trek to Inari-taisha early in the morning or just as the sun is setting—Inari-taisha is actually open 24/7!
#9: Kyoto Tower: A 500-foot tribute to the 1960s space fever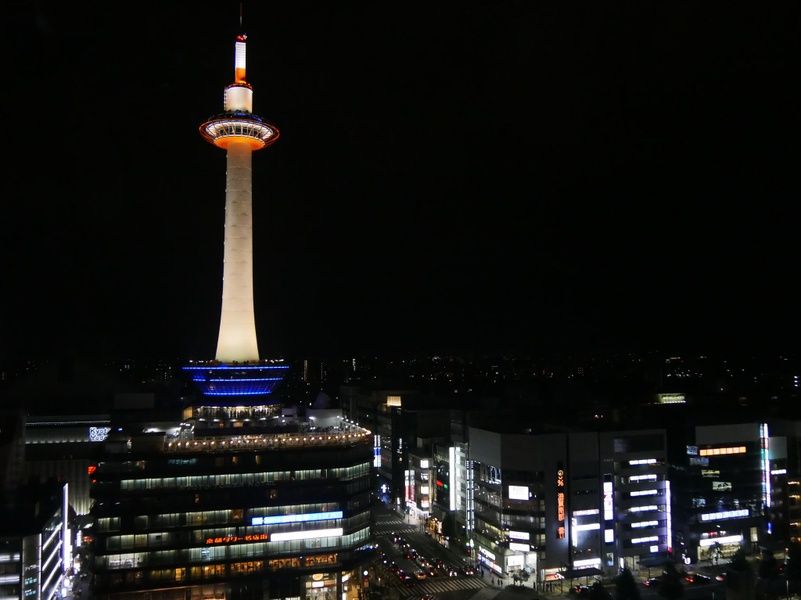 Standing at almost 500 feet tall, Kyoto Tower is almost impossible to miss in all its 1960s spaceship-esque glory. Tickets to the panoramic Kyoto Tower Skydeck are only around $7 USD and can be booked online, making Kyoto Tower a great spot for doing Japan on a budget. Kyoto Tower is also directly across from Kyoto Station, a maze of high-end shops and hallways filled with delicious (and quite affordable) eats.
#10: Philosopher's Path: A quaint riverside stroll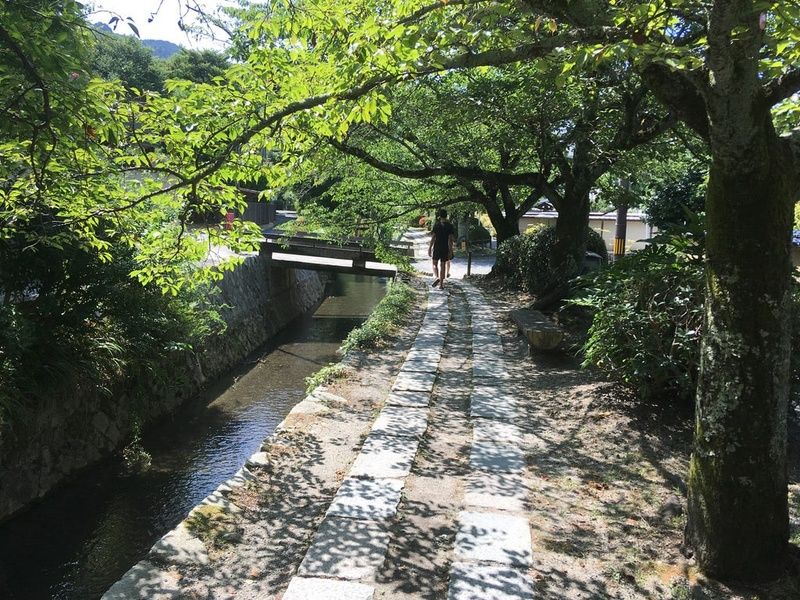 Situated alongside a canal, Kyoto's Philosopher's Path is the perfect spot for taking a deep breath in your Japanese adventure. A brief 2–3 mile walk, the Philosopher's Path is a must-go in Japan no matter what time of year—of course, it's more crowded during cherry blossom season or autumn, but your Hero can give you the inside scoop.
#11: Nijo Castle: The ancient "chirping" castle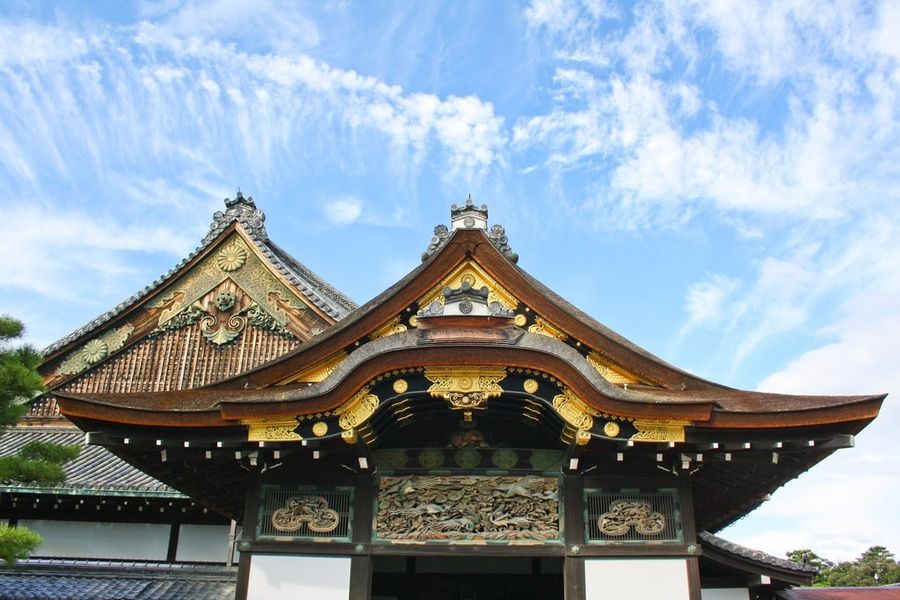 Home to ancient warlord Ieyasu Tokugawa, the massive white walls of Nijo Castle surround not one, but two palaces and a regal-looking garden. You might've seen castles before, but none are tricked out like Nijo—with its chirping "nightingale floors," the palace itself could warn nobles of approaching assassins.
Pro tip: Nijo Castle is one of the only Japanese castles where visitors can enter the inner palace grounds and walk through the buildings—talk about a hidden gem!
#12: Forever Modan Art Museum: Priceless art inside an ancient home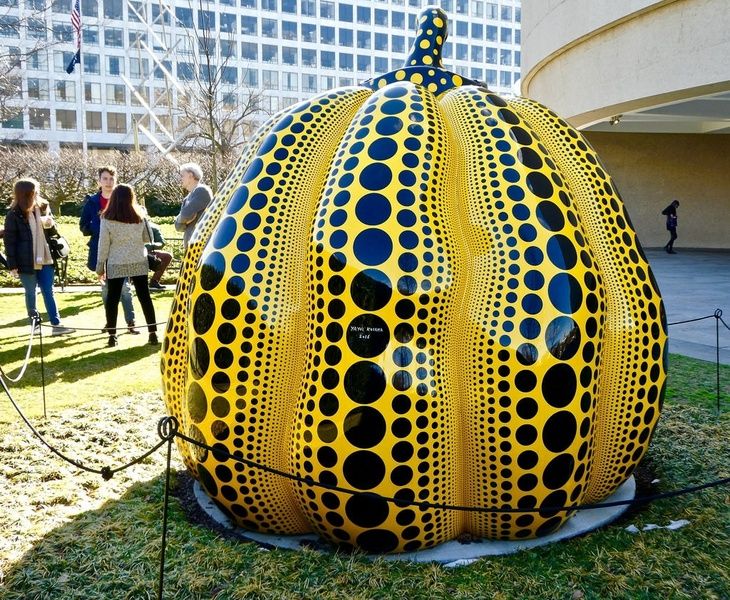 A small museum nestled in the Gion district, the Forever Modern Art Museum houses world-renowned works from all over Japan, including the massive polka-dotted pumpkin designed by Yayoi Kusama. With 2 floors of 6 permanent exhibits, the Forever Modan Art Museum is housed inside a restored, traditional Japanese home, so be prepared to remove your shoes!
Pro tip: If you're head-over-heels for Kusama's polka-dotted works, tickets for this Kyoto must-see go fast—talk to a Hero about reserving your tickets far in advance.
#13: Gyoen National Garden: Elegant green space in Kyoto's concrete jungle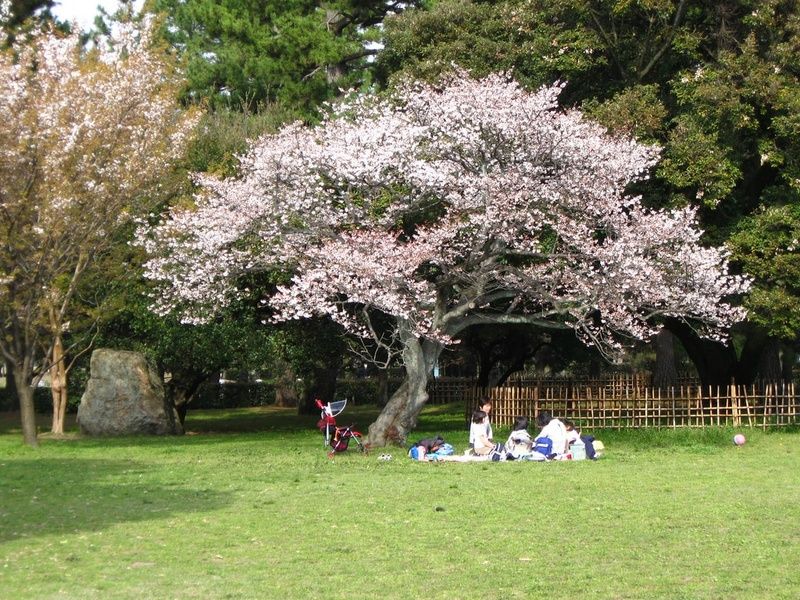 Around a mile long, Kyoto's Gyoen National Garden meets 3 key criteria—it's open 24/7, open to the public, and totally free! Pick up a few bento boxes from a nearby 7/11 and have a picnic on the park grounds (seriously a great romantic date idea if we do say so ourselves).
#14: Teramachi Arcade: Kyoto's hidden shopping gem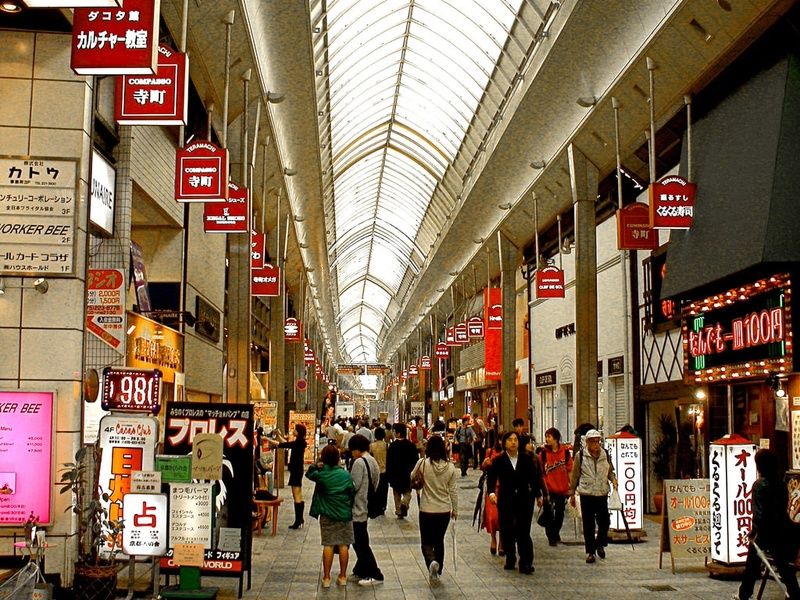 No, the Teramachi Arcade isn't full of pinball machines or Dance Dance Revolution, but it is one of Japan's must-go spots. A nice stroll away from Nishiki Market, the Teramachi Arcade is a huge covered-market street, especially known for its small Buddhist antique shops. Teramachi's shops carry handmade items that can only be found in Kyoto—a nice break from "I Heart Japan" shirts.
#15: Ryoanji Temple: A massive rock garden with a hidden meaning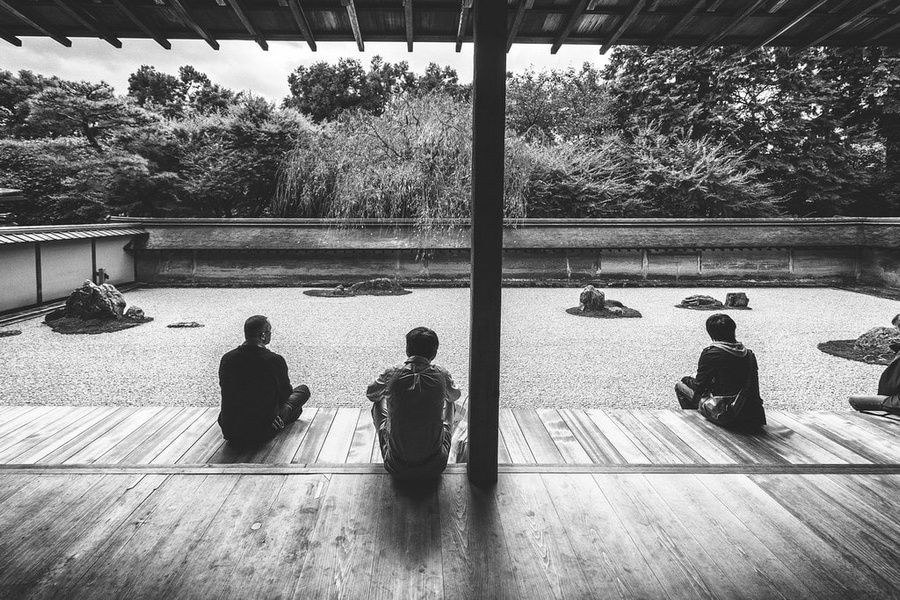 One of the coolest places to visit in Japan, Kyoto's Ryoanji Temple Temple has a hidden gem up its sleeve—a 600-year old Zen rock garden (karesansui) with a hidden meaning for each visitor. The chief "gardener" rakes the pebble into "ripples" around 15 hefty boulders, giving a message about flowing consciousness that will soothe your soul.
---
Ready to make Kyoto the highlight of your dream trip to Japan? Before you polish off your Japan itinerary with a Hero's input, check out some essentials for creating your Japanese adventure: