At the far southwestern end of Japan, Fukuoka is a seaside city brimming with hidden gems. From legendary ramen shops to rainbow towers, these 8 Fukuoka experiences are must-dos for anyone looking to really experience this incredible city. Any questions? send us a message.
Want to explore Japan differently? Have a local your trip.
#1: Eat the famous ramen in Canal City Hakata
The entertainment heart of Fukuoka, Canal City Hakata has—you guessed it—a canal that flows by impressive shopping centers and fountains. Absolutely packed with Japan must-dos like the Ramen Stadium and lantern-lit gardens, Canal City Hakata is one of the only Fukuoka spots open 7 days a week.
Pro tip: Fukuoka is known for its tonkotsu (pork belly) ramen, a seriously unmissable dish—be sure to put Fukuoka's incredible ramen spots on your custom itinerary.
#2: Climb the vertical gardens of ACROS Fukuoka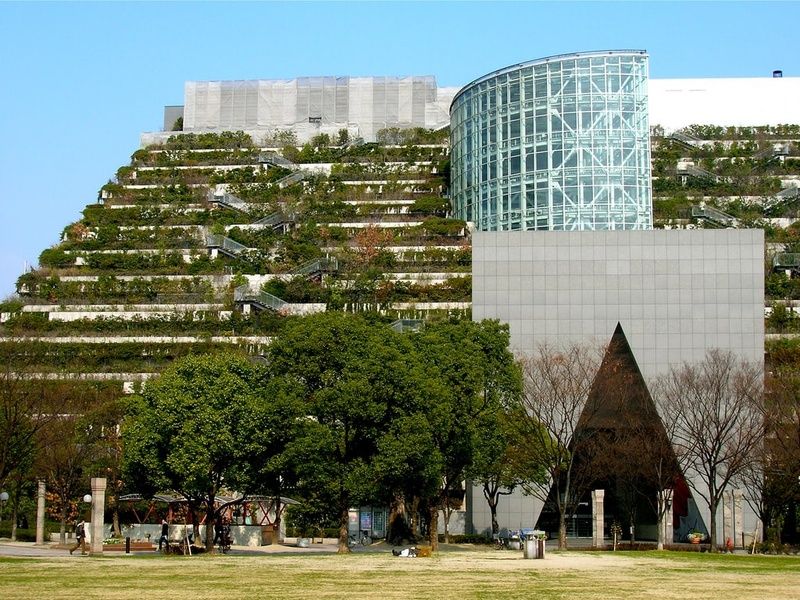 ACROS Fukuoka is a massive contemporary conference hall only a 15-minute drive from Hakata Station. What makes ACROS truly impressive are the vertical gardens that climb 90 degrees up the building—you can even take the stairs through the jungle-like gardens all the way to the top. Trust us here, ACROS' gardens is an adventure for the books.
#3: Soak up Fukuoka Castle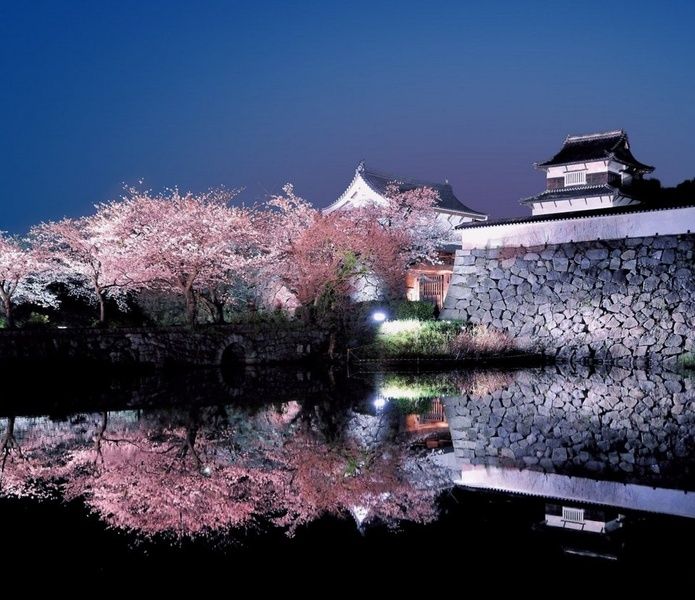 Built in 1607, Fukuoka Castle is mostly in ruins now—what really makes the castle special is the surrounding parks like Ohori and Maizuru. These favorite local spots are known for their serene gardens and "floating" riverside gazebos. If you're looking the best time to visit Japan, consider going during sakura (cherry blossom) season, when the parks are at their most picturesque.
#4: See the sea from above at the Fukuoka Tower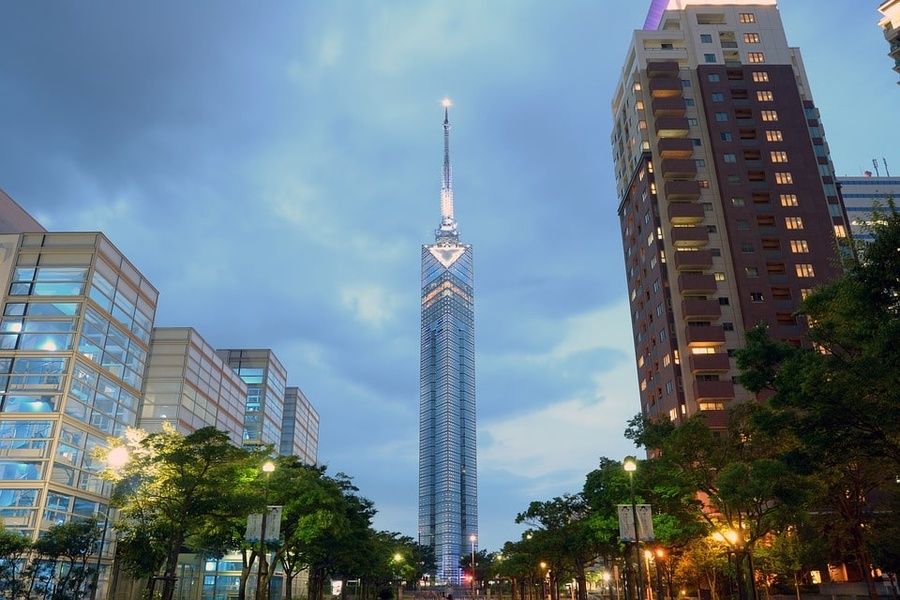 The Fukuoka Tower is Japan's tallest seaside tower, so it makes sense that this nearly 800-foot spire offers the best 360-degree views of Fukuoka. For just 800 yen, you can take the elevator to the observation deck—if heights aren't your thing, you can also view the nightly lights shows, called "Light Ups," from the ground.
Pro tip: Fukuoka Tower's holiday illuminations are really special—so if you're trying to decide what to do in Japan during the holidays, have your trip planner put a visit here on your itinerary!
#5: Explore Uminonakamichi Seaside Park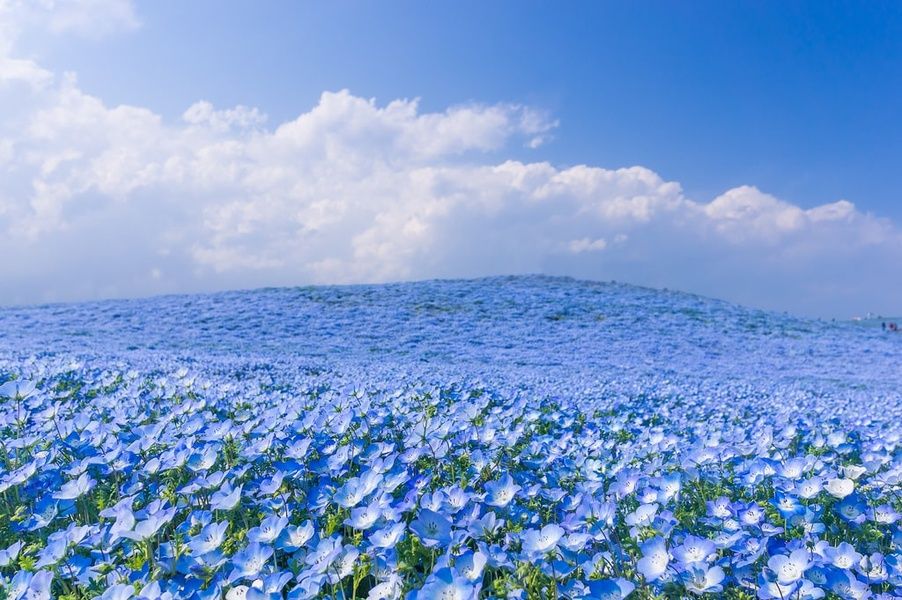 No matter what time you go, odds are that you'll see one of Uminonakamichi Seaside Park's massive flower festivals (seriously, these people COMMIT). Ask a local travel expert about visiting the springtime Flower Picnic, summer Rose Festival, or the autumn Cosmos Festival. They're some of the coolest things to do in Japan, seriously.
#6: Travel in style at Hakata Station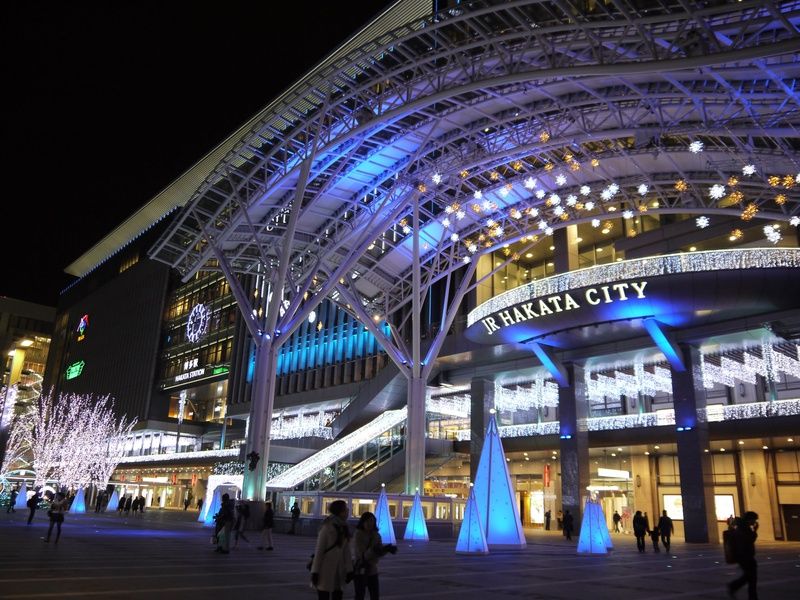 Since Japan is all about train travel, you'll likely go in or out of Hakata Station sometime in your Japanese adventure. Hakata Station is far from JUST a train station though—it's home to JR Hakata City, a panoply of restaurants, movie theaters, and shopping. Save room for culinary gems like the tonkatsu ramen at Hakata Issou and "fried marshmallow tarts" at S'more.
#7: Be enchanted by Kushida Shrine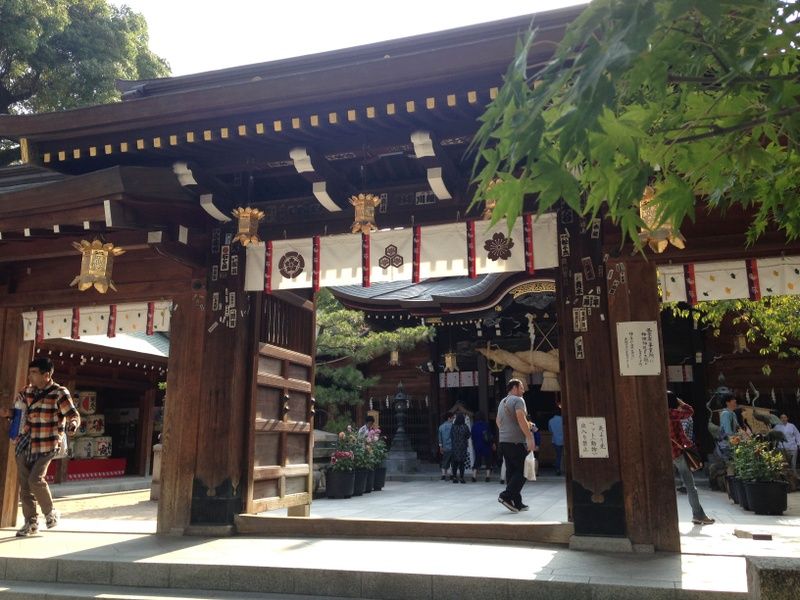 One of Japan's oldest shrines, Kushida Shrine is nearly 1,200 years old—thanks to careful restoration, this off-the-beaten-path spot doesn't look a day over 500. Build around when Genghis Khan invaded Japan, Kushida Shrine's intricate gold decorations, zodiac wheel, and 1,000-year old gingko tree are essential to the ultimate Japan experience.
#8: Party along the Naka River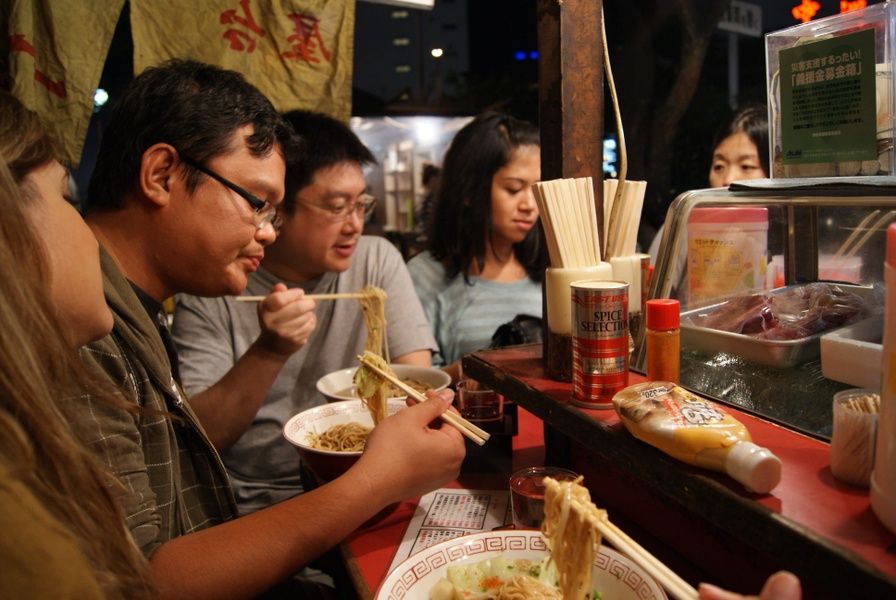 Flowing from the sea through the center of Fukuoka, the Naka River is known for the food stalls (yatai) along its banks. Yatai only seat 8-10 people at a time and are mostly frequented by locals, so you know you're getting the real deal. If you're doing Japan on the cheap, yatai offer Japanese BBQ and beer for under 1,000 yen ($10).
Pro tip: Head to the Naka River yatai around dusk so you have plenty of time to hit the clubs. Spots like Lab-Z Remix and Off-Broadway prove that the Japanese know how to party.
---
Whether you're going to Japan as a travel rookie or well-seasoned sensei, Fukuoka is a total must-go for incredible experiences. Make your Fukuoka adventure even more awesome with Hero's expert advice, customizing your itinerary for a trip that's uniquely you. Get more essential Japan tips here: