Osaka is best approached with an open heart, an empty stomach, and an adventurous spirit.
With a takoyaki cake in one hand and a glass of sake in the other, you're fully prepared for going off the beaten Japan path and discovering the 10 things that you absolutely have to do in Osaka.
Don't want to miss a single second of Osaka's most amazing sights (and tastes)? Scout out the city with hot tips from a local Hero, and build the most sensational Japanese adventure ever!
Want to explore Japan differently? Have a local plan your trip.
#1: Chill on the famous rooftop Ferris wheel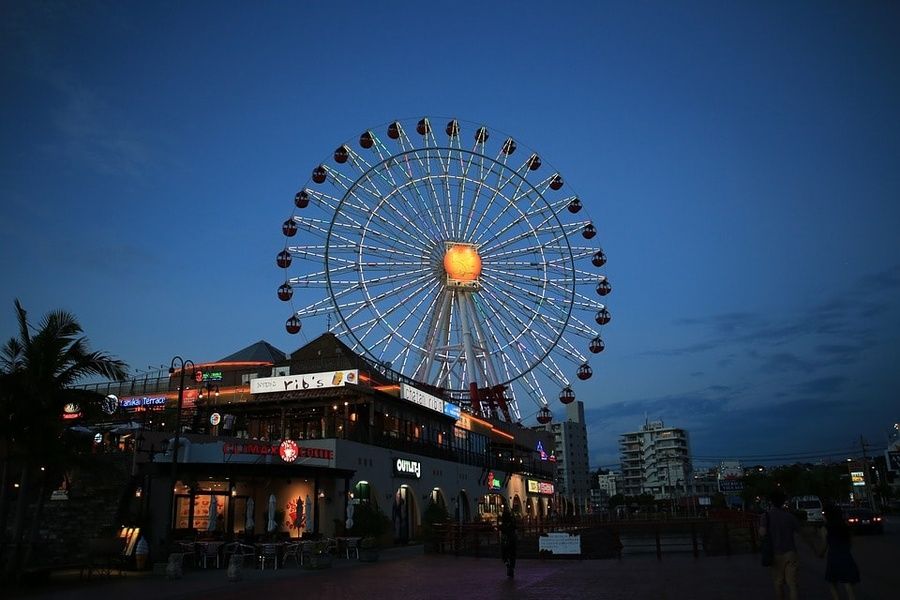 While your hometown mall probably is topped with a few antennas and concrete, Osaka's HEP Five shopping center topped its roof with a massive, rainbow Ferris wheel (show-offs). Get a glittering view of downtown Osaka from the very top of the wheel, while playing your own music through the built-in speakers!
#2: Cruise the Dotonbori Canal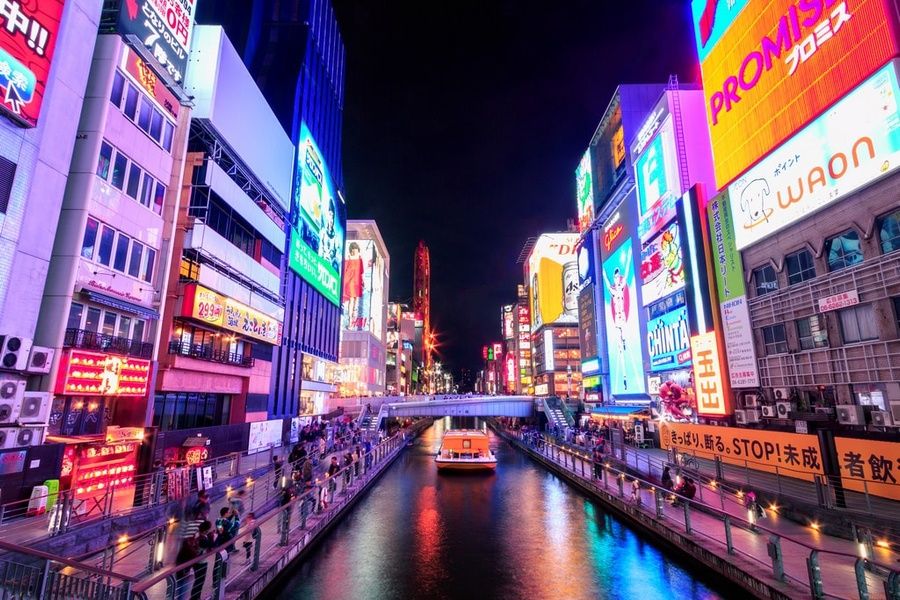 The Dotonbori Canal is Osaka's answer to Venice and boy, have they outdone themselves! Featuring some of Japan's most stunning nighttime photo-ops, the Dotonbori Canal reflects the rainbow and neon signs of hundreds of restaurants. After all, the Dotonbori is at the heart of Osaka's foodie movement.
#3: Soak up the beauty of Osaka Castle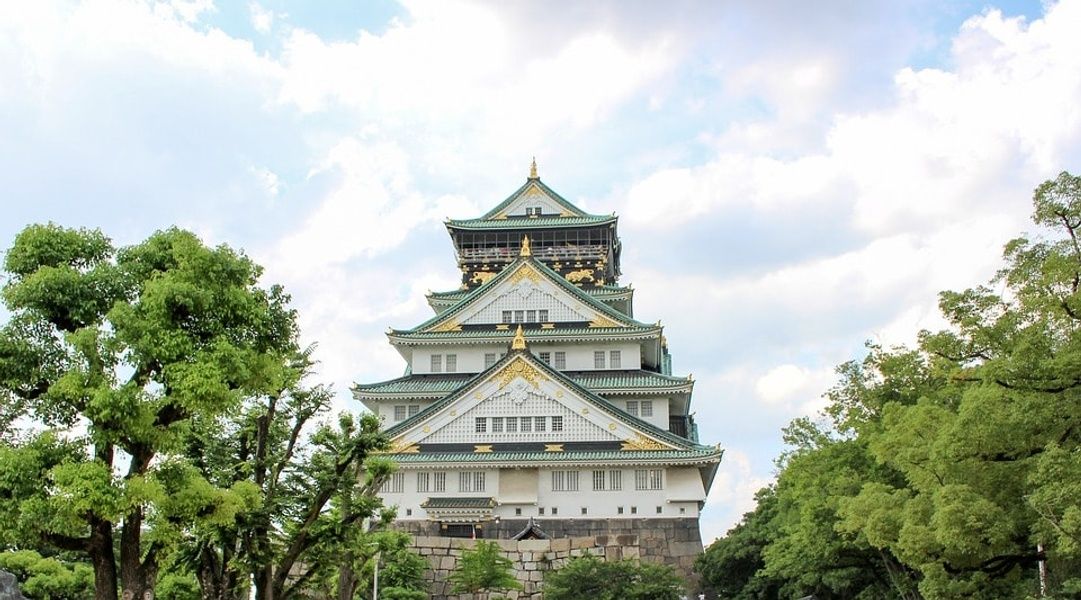 The one castle to rule them all, Osaka Castle's towerings and white-green gables can be seen for miles around the city—perfect for any nobility watching for sneak attacks from other kingdoms. The iconic castle grounds are open to the public for free, making your wallet cry tears of joy. This is one stop you need to have on your Osaka itinerary.
#4: Get obsessed with Noh Theater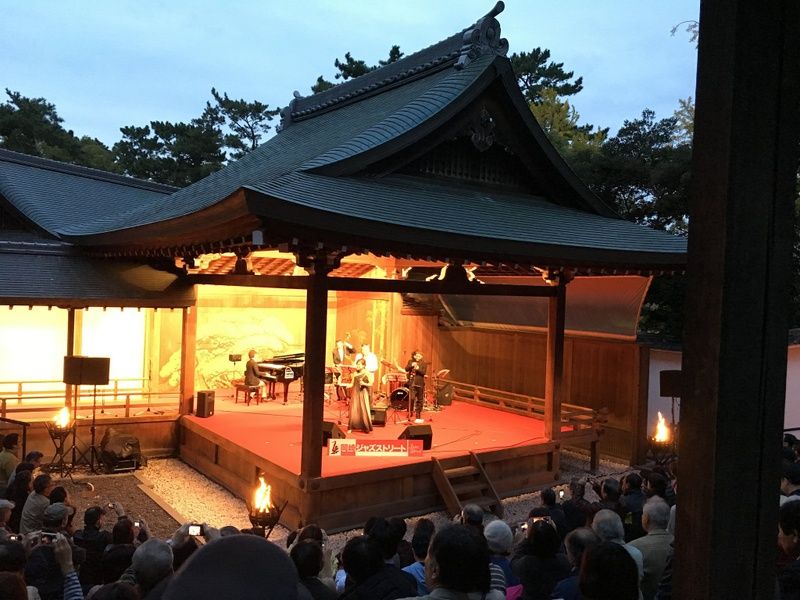 If someone says to skip the Yamamoto Noh Theater, say, "Noh way!" You've definitely seen pictures of the mysterious noh dancers, whose elegant moves and stunning traditional masks have been perfected for 700 years. Our local Heroes (trip planners) know the best times to catch a show and avoid the crowds.
#5: Get lost in Minoo National Park's bamboo forest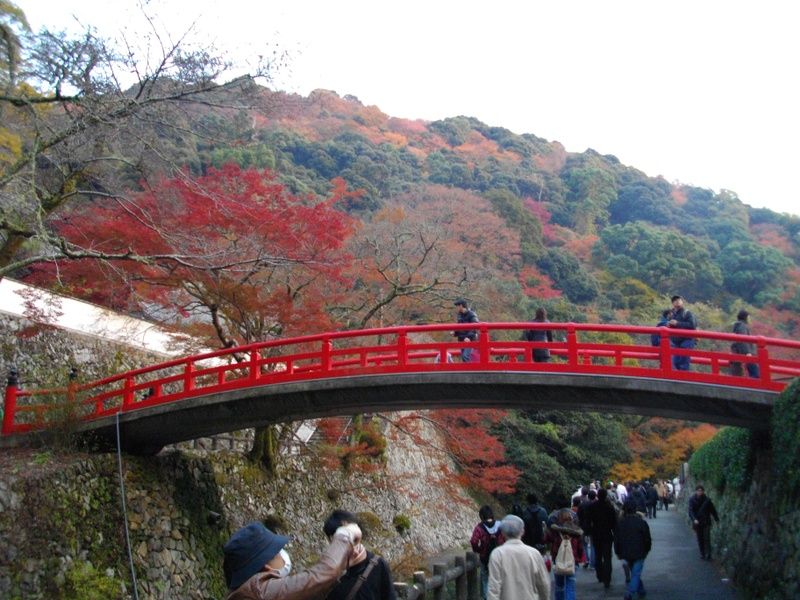 It's hard to believe that Minoo National Park lies just 30 minutes from downtown Osaka—this gorgeous forest will make becoming a hermit seem reasonable. Our favorite view is from the park's bright red bridge, overlooking thundering waterfalls. Pro tip: Minoo National Park is breathtaking year-round, so you'll always have an Insta-worthy Japanese experience.
#6: Osaka is "Japan's Kitchen"—so eat up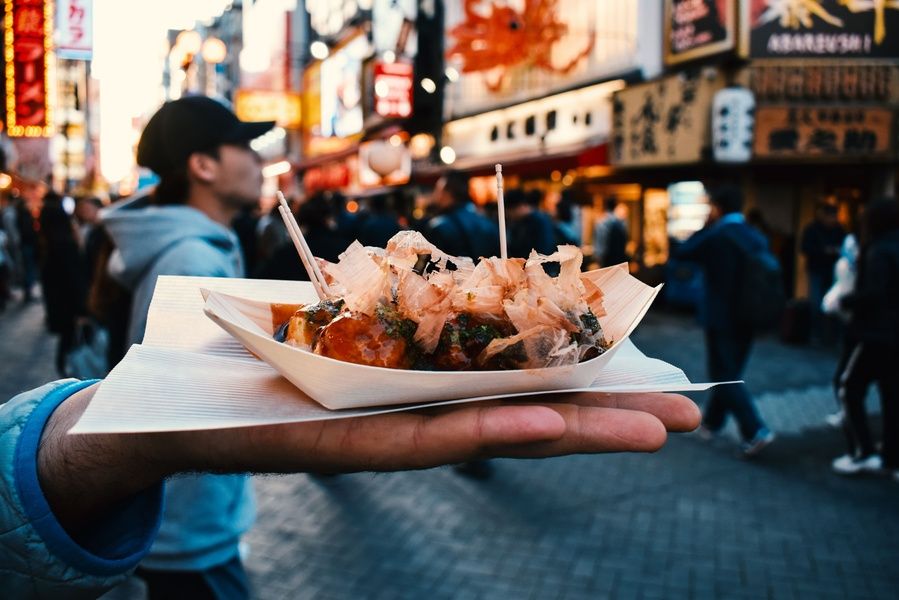 Some explorers come to Osaka just to eat, and we seriously don't blame them. Known as Japan's Kitchen, Osaka is home base for Japan's hottest culinary concoctions, cooked up by family-run stalls and Michelin-starred eateries. About 400 years ago, Osaka gifted the world with the sweet-salty pancake okonomiyaki, which only run for about 500 yen a piece—perfect for your wanderer's budget.
#7: Head to the Namba Yasaka Shrine to ditch the evil spirits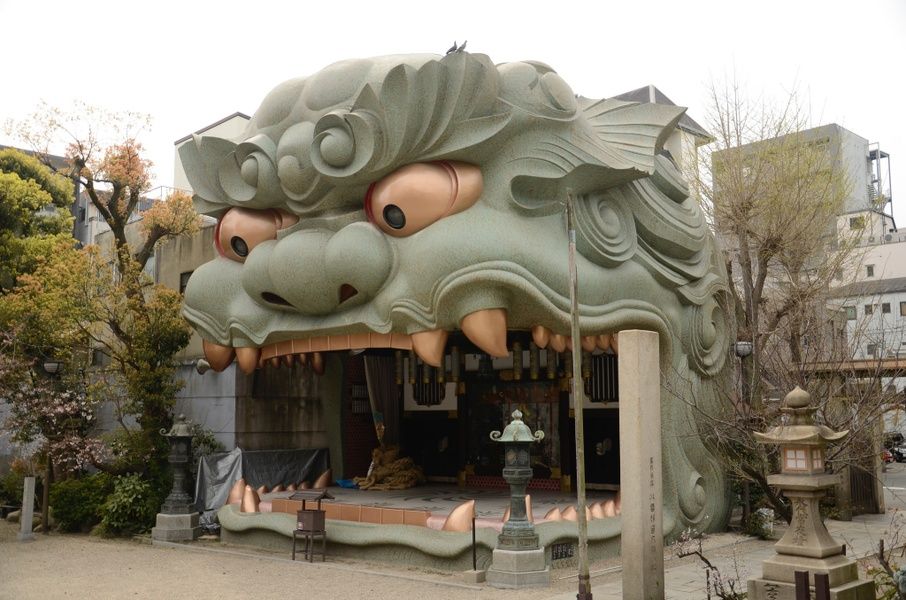 The Namba Yasaka Shrine hosts the enormous stone head of the lion god, Namba, said to devour evil kami (spirits). This incredible sculpture is actually off-the-beaten-path, familiar to locals but not heavily touristed—ideal to add as a stop on your personalized Osaka map.
#8: Drink in the sunset (and sake) from Osaka's heights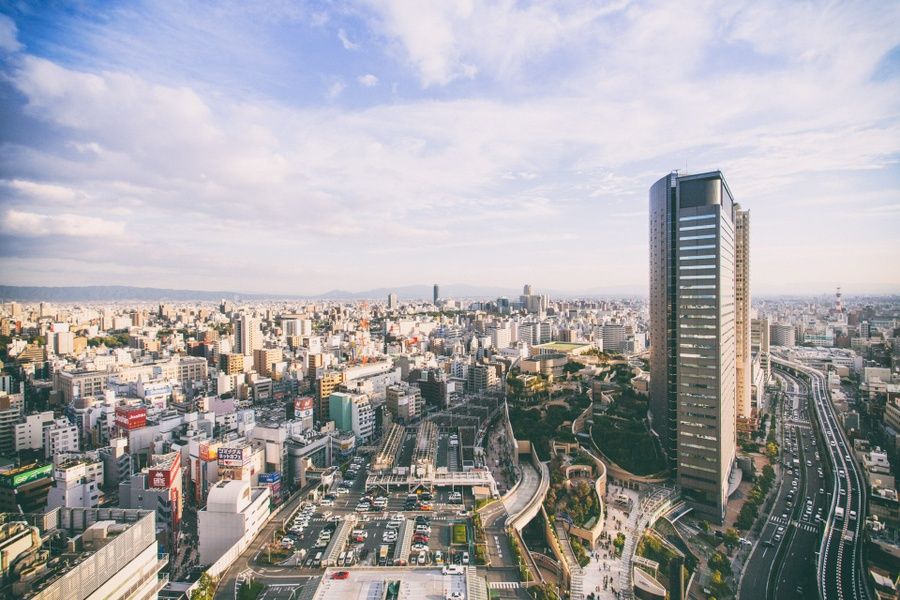 Osaka is all about those sunset views, and what better place to kick back than the Umeda Sky Building? Take the elevator to the top floor, Bruce Wayne-style, to watch Osaka come alive in the nighttime. If you want to go to further heights, check in with a local Hero about visiting more of Osaka's incredible skyscrapers. (Nothing can stop you, you're all the way up!)
#9: Make fish faces at the Osaka Aquarium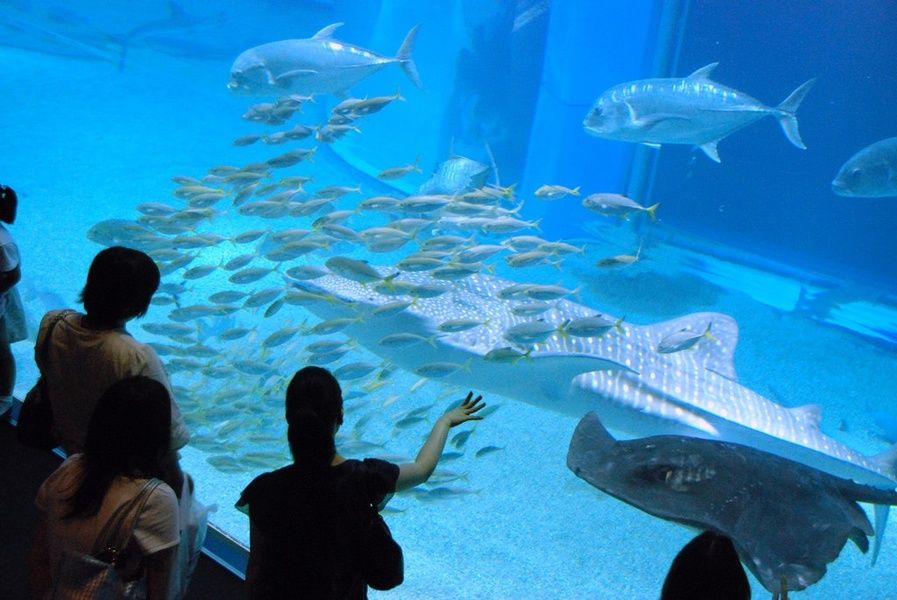 Channel your inner child, and make the Osaka Aquarium your #1 priority on a rainy day. The Osaka Aquarium is a slice of ocean paradise, with awesome exhibits like the Dolphin Feeding Times and the Shark and Ray Petting Tank. See teeny fishies, walloping whale sharks, and other alien creatures that call the Pacific Rim their home.
#10: Create your own ramen at the Cup Noodles museum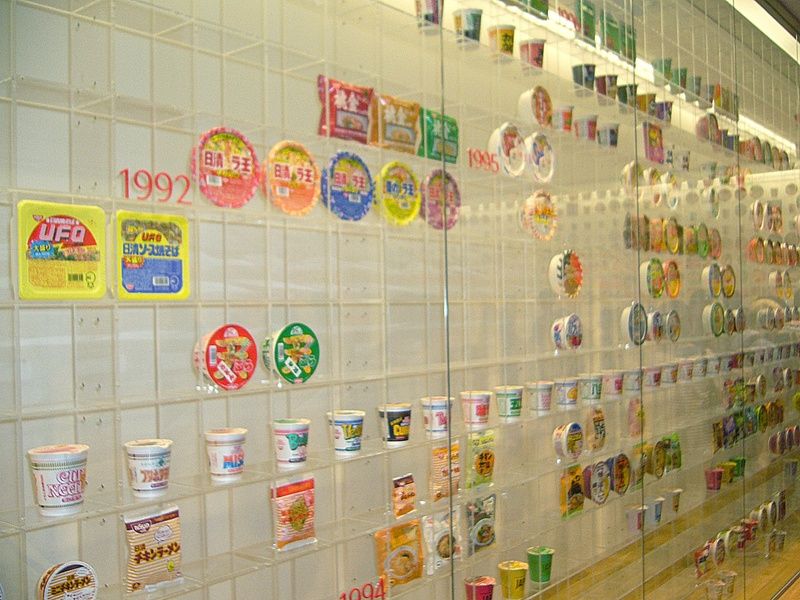 Make the pilgrimage to Osaka's Cup Noodles Museum (and thank the noodles for getting you through college). This interactive museum gives you the skills to become a Cup Noodles Master. From making Chicken Ramen by hand to a futuristic Cup Noodles display, you'll be fully prepared to make your original Cup Noodles!
---
If your taste buds are tingling for incredible food, and you're itching for grand adventures, you've got Osaka on the mind! Get and get connected to one of our Japanese travel experts, and let your tummy find its happy place in Osaka. Check out more about off-the-beaten-path Japan: