There are many ways to approach three days in Tokyo. One tactic is to schedule every minute and try to see as much as you possibly can. The other tactic is to go the sights you are most excited about, and then wander and see where the city takes you. No matter where you end up, you will not be disappointed… and you never know what you may find! Read on to learn all about how to spend your three days in Tokyo. Afterward, feel free to message us directly with any questions.
Want to make the most out of your trip? Tap into our network of local travel planners—Heroes—who build unique, locally-curated trip plans, designed just for you. Get started.
THREE DAYS IN TOKYO ITINERARY
Day One - Explore "Tourist" Tokyo
Tourists in Tokyo cling to Central Tokyo, as the area is packed with famous sights and attractions. Although this part of the city is very crowded, it will give you a great first taste of the city. Spend your first day knocking out some of the most famous sights, and then wander off and find your own Tokyo secrets.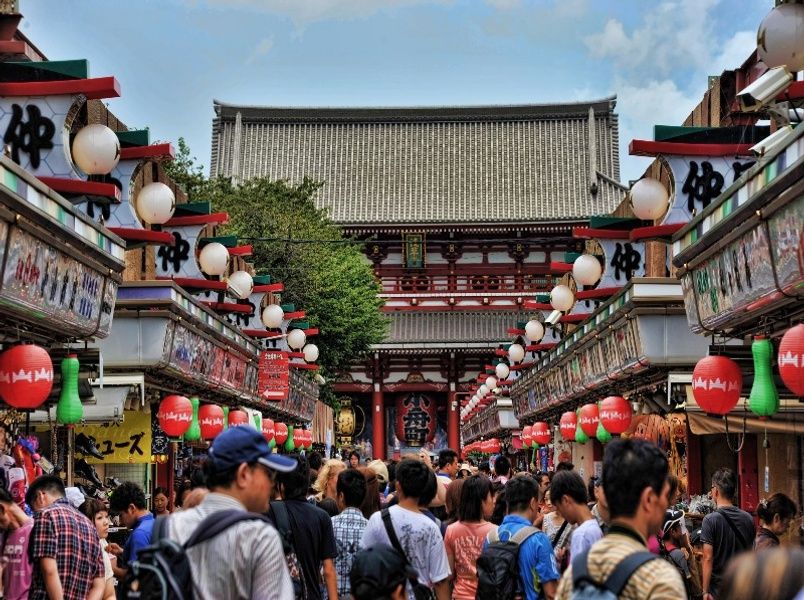 Ginza
This is a very expensive designer area that is great for exploring over-the-top shops and people watching. Be sure to wander through the 8-floor Uniqlo (one of the less expensive shops in Ginza).
The Imperial Palace
The Imperial Palace is the home to the Emperor of Japan. The palace and its grounds are a great area to spend an afternoon exploring or relaxing under a tree.
Sensō-ji
This is the oldest temple in Japan, and is a very holy and important sight for the country. This temple was once associated with the Tendai sect of Buddhism, but is now independent.
Nakamise
Next to Sensō-ji is a popular shopping street called Nakamise, selling everything from traditional food, to trinkets and souvenirs.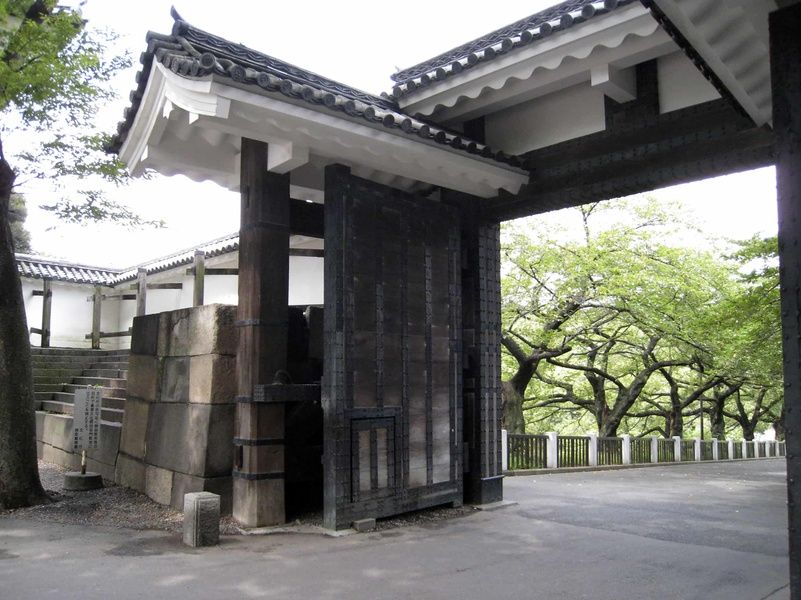 Kita-no-maru-koen Park
A park that is very famous in the spring when the cherry blossoms are blooming.
Tsukiji Fish Market
This is the largest fish market in the world, and is one of the top sights for visitors to Tokyo. The market opens very early in the morning when the fish deliveries are made. Stop through early and have a sushi breakfast in the market.
Akihabara
Also in central Tokyo, this neighborhood is famous for its excessive amount of electronics shops and plethora of Japanese manga. Stop here to get a deeper understanding of Japanese tech culture.
Yasukuni Shrine
A very famous shrine that is dedicated to the deities of Japan's wars.
Shibuya Crossing
A massive intersection where 10 lanes of traffic halt so 1000 people can race across the street.
Harajuku
This famous neighborhood is the center of Japan's cosplay and anime culture.
Yoyogi Park
An area to relax and soak up local culture.
Meiji Shrine
Another famous shrine, dedicated to the deity of Emperor Meiji.
Day Two - Get Lost in a New Neighborhood
Wander off the beaten path to find some of these sights in Tokyo...
Tokyo Skytree
As the tallest building in Japan, there is no place better to get a view of Tokyo and its surrounding mountains. Tickets start at around 10 USD and advance reservations are suggested. If you are going to pay to see any view, this is the best one in Tokyo.
Ebisu
Ebisu is an area known for its high concentration of bars and restaurants, located on the site of a former brewery.
Shimokitazawa
This is a popular commercial entertainment district in Tokyo, and it is an area that is considered "very hipster." These streets are densely packed with tiny cafes, shops, and restaurants. You will likely want to spend many hours here.
Mori Art Museum
What is a vacation without visiting a museum? There are endless museums scattered across Tokyo, but one of the most popular is the Mori Art Museum. This modern art museum has a unique collection of pieces and is very close to the Roppongi area.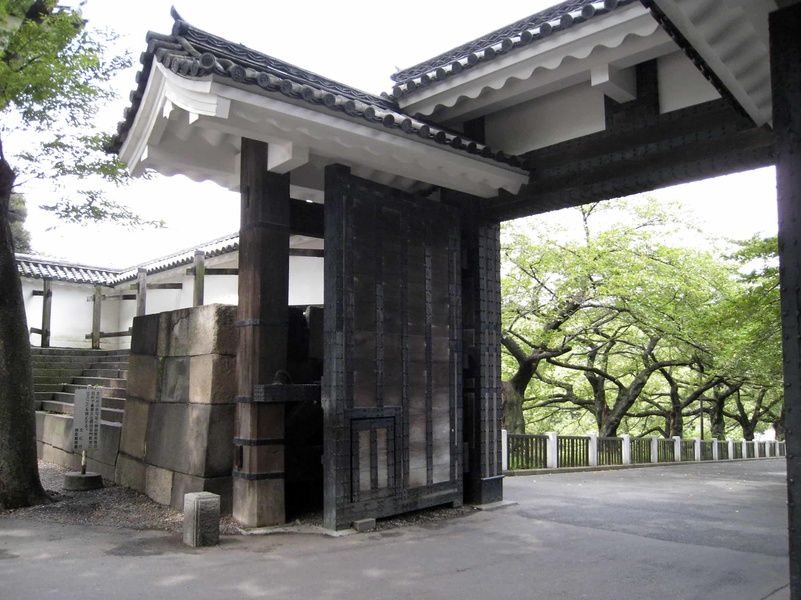 Nezu Museum
If you prefer pre-modern museums, check out the Nezu and inspect art like Edo folding screens, calligraphy, sculpture, ceramics, textiles and more. These pieces had to be hidden during WWII.
Roppongi/Roppongi Hills
Another massive entertainment and shopping district.
Tokyo Tower
The tall, red tower that is the symbol of Tokyo.
Day Three - Day Trip from the City
Matsumoto Castle
This castle is located 2.5 hours from Tokyo. Set out on a body of water, Matsumoto is known as the "Crow's Castle" because of its black exterior. The castle was originally built in 1504, although it has been repaired and renovated several times over the years. Exploring the castle, its grounds, and the museum can easily occupy an afternoon. Additionally, just outside of the castle is Nawate Dori, a unique shopping street.
Nikko National Park
A massive natural park located outside of Tokyo. The park is broken down into several sections, and there is plenty to explore over a few days. As a national park, the area offers mountainous views, lakes, waterfalls, hot springs, and hiking paths. Don't miss: Toshogu Shrine, Lake Chuzenji, Shinkyo Bridge, Kegon Waterfall.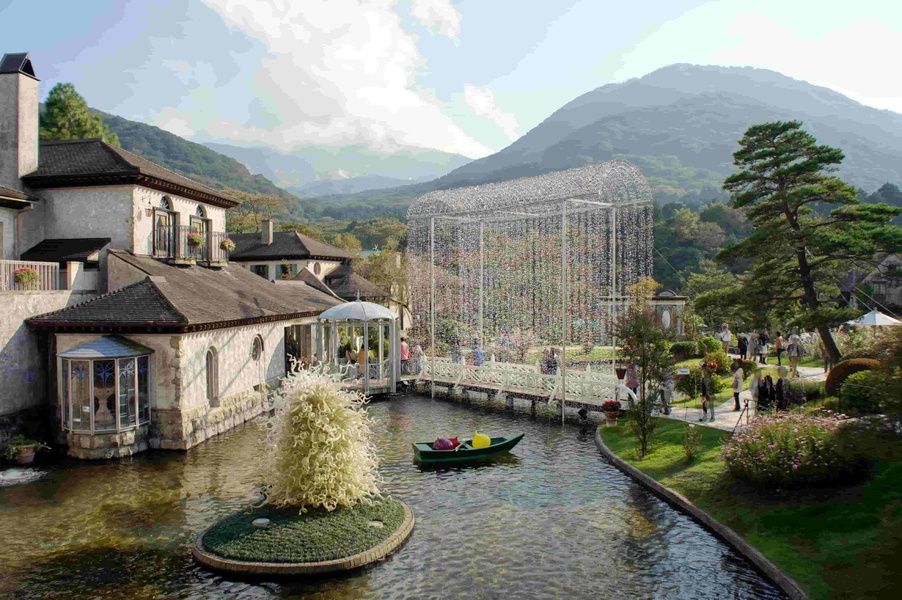 Hakone
A natural area near Tokyo that is famous for being extremely beautiful, with stunning lakes, mountains, and hot springs. Checkout places like:
Lake Ashinoko is a can't miss (both literally, and figuratively), as it is the symbol of the area. Relax on the shores and soak up the area, the views, and the history.
Onsen: There is a lot of geothermal activity in this area, so consider spending a night in an onsen spa.
Open Air Museum: The museum has a beautiful garden with lots of sculptures, also includes a large Picasso collection.
Hakone Shrine: Located on the shores of the lake, this is one of the most famous sights in the area.
Other things to do in Tokyo:
Japanese baseball games
Sumo matches or practice
Animal cafes (think cats, hedgehogs, owls, etc.)
Dine on shabu shabu
Tips for your trip to Tokyo:
Take the time to study the rail system before arriving; it is very comprehensive, but can be very confusing.
Know that people walk to the left side of stairs and streets.
Do not wear your shoes or slippers on tatami mats.
Have our Japanese travel planners assist you in curating your perfect, off the beaten path trip before you arrive.
There are very few trash cans in Tokyo; you may want to carry a plastic bag with you to gather your trash while exploring.
Get the following apps for Tokyo travel:
Hyperdia

—

Explains different routes, and the timetables for railway and plane travel in Japan.
Tokyo Metro App

—

Allows users to find the best route in the metro system.
Are you ready to book your trip to Japan? Let our Heroes do all the planning! And before your trip, make sure to check out: