As the biggest city in the world, it is hard to believe that every Tokyo guide tells travelers to visit the exact same sights.
While the famous sights are certainly cool (and famous for a reason), there are endless hidden gems scattered across the city that would enthrall any traveler in Tokyo. Read on to learn all about Tokyo's hidden gems and how to see them with one of our local travel experts; once you do, feel free to message us directly with any questions!
Want to make the most out of your trip? Tap into our network of local travel planners—Heroes—who build unique, locally-curated trip plans, designed just for you. Get started.
Here are some of our favorite hidden gems in Tokyo.
Fuji TV Headquarters
The funky headquarters of Fuji TV is the perfect representation of Japan, mixing technology, function, and design. To get a front row seat for this architectural wonder, ride the Yurikamome monorail from the Shimbashi station. The train passes right by the building. When the building was designed, the goal was to convey the idea of openness, which is an important concept at Fuji Television.
Visitors of this building will be impressed to learn that despite its modern style, construction was completed over 20 years ago.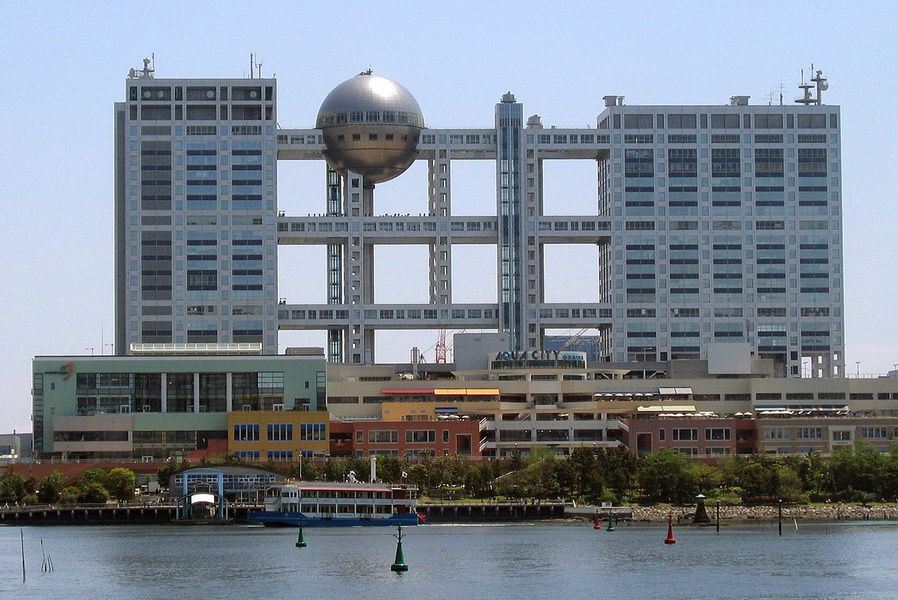 Teacup Balconies
This building is probably as close as it gets to experiencing your childhood dream of living in Disneyland These apartments are located on Kappabashi-dori (street) in Tokyo's Kappabashi neighborhood (often called "Kitchen Town").
"Kitchen Town" got its nickname because it sells everything needed to run a restaurant, from cooking supplies to fake food for displays. In addition to these supplies, Kitchen Town is quickly getting known for these quirky balconies.
3331 Arts Chiyoda
Located inside of a former junior high school, the 3331 Arts Chiyoda project is a collaborative space and museum where artists are free to express themselves. 3331 Arts is one of the most unique museums in the city, and yet not many visitors make it there.
The space consistently has incredibly unique exhibits, from a "children toy swap," to dinosaur installations and more. The space considers itself to be a hub that crosses communities, cultures, and regions. All are welcome to see what is happening at 3331's cutting edge facility.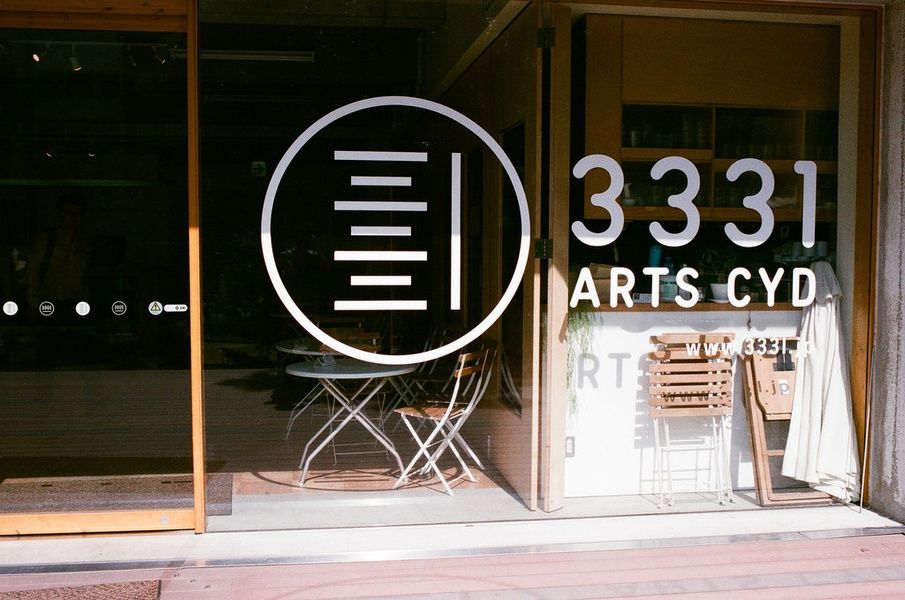 Reissue Coffee
In this social media obsessed world, you've definitely seen latte art before. Well, forget about it. Reissue Coffee is going to reinvent latte art for you.
Located in Tokyo's Shibuya neighborhood, customers shouldn't be surprised to find portraits (yes, human portraits) or 3D animals to be hanging out on the top of their morning cup of coffee. Ordering more than one drink? That just gives the artist a bigger canvas to work with, and your designs may be stretched out over both cups.
The best part? The coffee is really good, too.
Ninja Akasaka
If you say you're not interested in dining in a restaurant where the staff not only dresses like ninjas, but behaves like them as well…you must be lying. Ninja Akasaka is a theatrical experience as much as it is a meal. Search for secret doors to your table, climb over tiny bridges, and interact with exuberant ninja servers. Although the experience is not inexpensive, the food is very tasty.
Roboto Restaurant
Just like the ninja restaurant, the Roboto Restaurant falls in the same category of "unique dining experiences in Tokyo." Upgrade your dinner by enjoying it while watching an over-the-top robot dance show.
This show is beyond your imagination, but picturing neon colors, flags, music, lasers, and giant robots is a good start. Be sure to book your reservation online ahead of time, and arrive 30 minutes before the show begins.
Todoroki Gorge
After spending a few days in the concrete and neon jungle of Tokyo, visitors might be surprised to hear that there is a natural gorge that exists within the city limits. The dense trees of this park block out the sounds of the city, and you truly feel like you've been transported to another world.
No matter the season, Todoroki Gorge is a gorgeous site. To access the gorge, ride the Tokyu Oimachi Line to Todoroki Station. Many say this is the best-kept secret in Tokyo...just don't tell anyone we sent you!
Nakagin Capsule Tower
The Nakagin Capsule Tower is slowly, but surely (mostly thanks to Instagram) becoming a popular place to visit in Tokyo. Located in the Shimbashi neighborhood, the tower is a mixed use space, with both apartments and offices located in the building. Both the inside and the outside of the building have a utilitarian style, but more and more people are applying to live in this space.
Interestingly, the building is actually two different towers, with the capsules attached to the skeletons of these towers. Any capsule may be removed from the skeleton without affecting the other capsules. This means the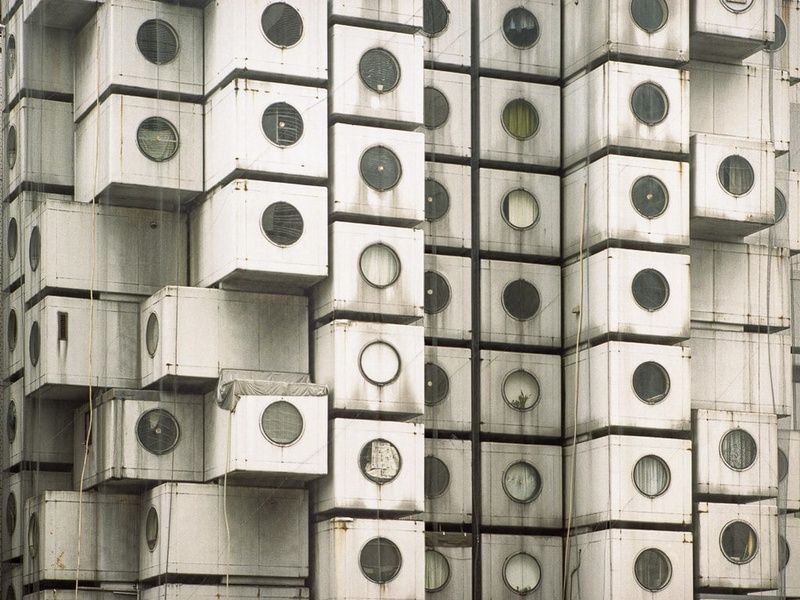 appearance of the building can change at any time.
Nakamise shopping street...but when it's closed!
A lot of tourists visit Nakamise Shopping Street. However, few tourists visit Nakamise Shopping Street when it is closed. Not many people know, but nighttime is the best time to wander this area. During the day, the shops are filled with overpriced souvenirs. At night, the garage doors that hide the stores are decorated with some of the best graffiti in Tokyo.
Almost every door is covered with a different mural, and the lighting on the street makes it an ominous adventure. Head out with a drink from a local market (open containers are legal in Tokyo), and enjoy a nightcap on the Nakamise Shopping Street.
Hayao Miyazaki's NI-Tele "Really BIG Clock"
Designed by anime legend Hayao Miyazaki, this clock—located in Tokyo's Higashishinbashi neighborhood—does everything you can imagine a clock doing. Stop by to see shows and musicals (yes, musicals) multiple times a day. The rusted exterior is a cover for the modern marvels that hide behind the clock's doors.
Be sure to catch a showing of one of the clock's performances. The schedule for the clock is as follows: 12pm, 3pm, 6pm, and 8pm every day, with an extra show at 10 am on Saturday and Sunday.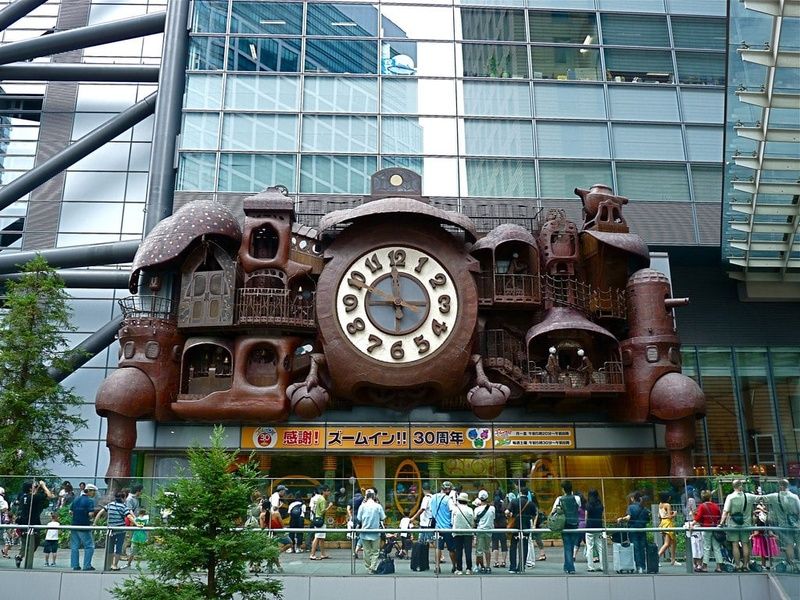 Lake Sagami Pleasure Forest
Forget about Japan's Universal Studios. Real travelers know to head to the Lake Sagami Pleasure Forest. Located less than an hour away from Tokyo, this amusement park blends nature and technology. The park consists of different zones, differentiated by interest. For example, the park has a giant Ferris wheel located on a mountaintop that overlooks the region, mountain bicycle courses, and the largest radio-controlled car course in the region.
The park also has an outdoor camping area for visitors who want to fully immerse themselves in the outdoor experience.
Golden Gai
Night owls who visit Tokyo almost always agree that the Golden Gai is one of the most unique places to have a drink in Tokyo. The Golden Gai is an architectural wonder as much as it is a party district.
Over 200 bars are crammed into six tiny (and we mean tiny) streets. Some bars are for VIP Japanese celebrities, and some are for tourists looking for a fun night out. You could visit this area every night you are in Tokyo and never have the same experience.
Ready to plan your trip to Japan? ViaHero is here to help! Before your trip, make sure to check out: