With so many must-do activities in Tokyo, it can be hard to narrow down exactly what you need to see and do in this amazing city. That's why we've made this list of the ten top things to do in Tokyo—you're welcome, travelers!

Remember: for things #11-100, have a Tokyo local plan your trip. At only $30/day it's a great deal, and they'll make sure *you* see Tokyo like a local—because Tokyo is *their* city!
#1: Shop around in the Ginza neighborhood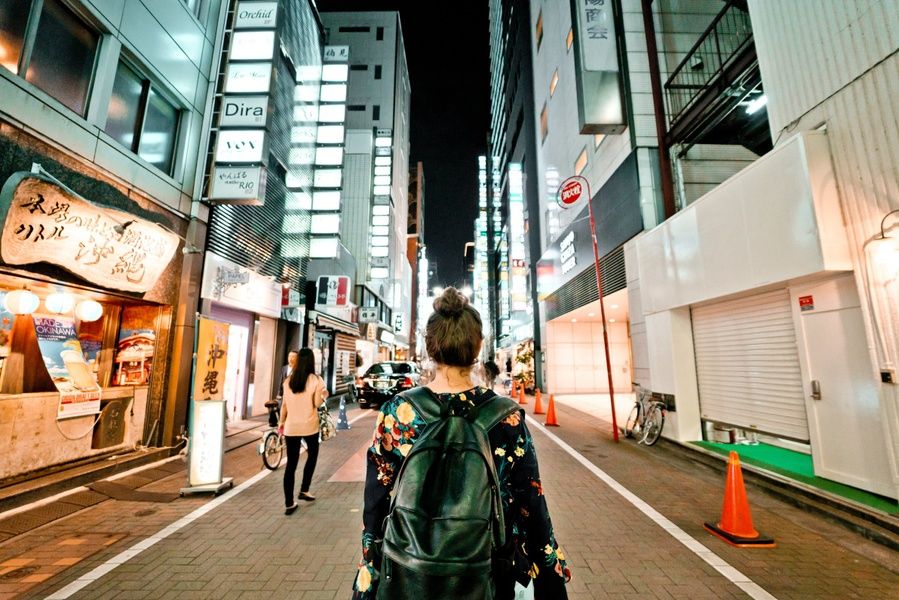 Ginza is famous for its posh stores and upscale brands, but the neighborhood is packed with awesome stuff. For example, Ginza has a cafe dedicated to kit-kats (so if you're looking for foods to bring home from Japan, the cafe is an excellent stop).
And if shopping is your thing, definitely check out Ginza 6: a luxury shopping complex that opened in 2017. Plus, Ginza is undoubtedly one of the best places to stay in Japan—but even if you're staying elsewhere, exploring the neighborhood is still a super-fun thing to do while you're in Tokyo.
Pro tip: Whether you're looking to do some shopping or hoping to discover hidden gems, ask your trip planner to put their favorite Ginza spots on your itinerary!
#2: Go bar-hopping in Golden Gai
Bar-hopping through Golden Gai is one of the most amazing things to do in Tokyo and certainly one of the city's best things to do at night. A scramble of narrow alleyways filled with over 200 bars, Golden Gai feels like a step back in time. Each tiny bar has its own vibe and personal touches—plus, since they're so small, each spot will bring you face-to-face with its proprietor (as well as the few other customers). Culturally, it can't be beat.
Plus, since Japan is very safe, you can bar-hop late into the night. And, Golden Gai is also in one of Tokyo's coolest neighborhoods—Shinjuku—where you'll find a ton of Tokyo's trendiest attractions.
#3: Take in a view at the Tokyo Tower
or
Tokyo SkyTree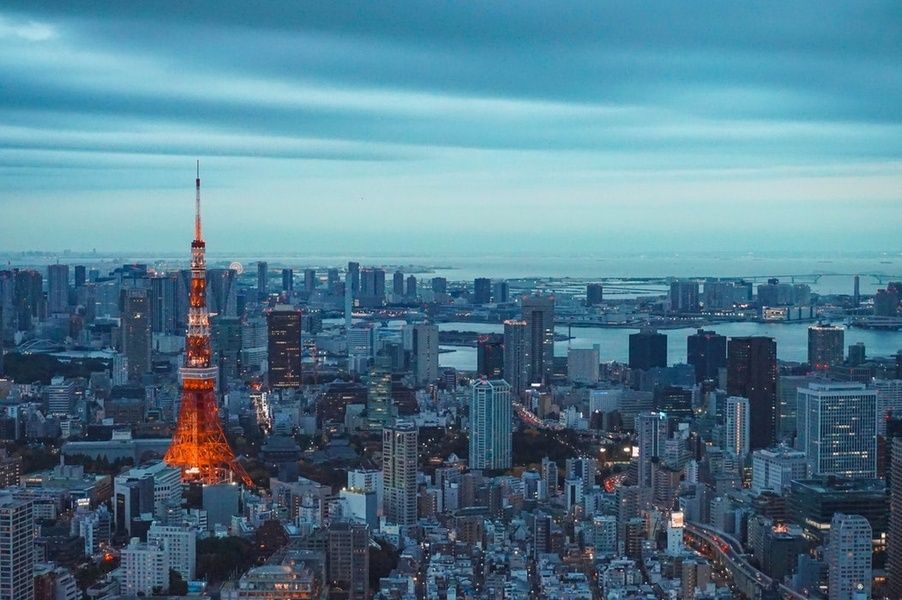 Whether you're in Tokyo for three days or for a full week, one must-do is finding a spot to take in the incredible cityscape. Fortunately, you've got two great choices!
The Tokyo Tower, which looks a bit like a red Eiffel Tower, has two observatories: one at about 500 feet, and one at about 800 feet. The more modern-looking Tokyo SkyTree is twice the height of the Tower: it also has two observatories, and the higher one stretches more than 1,000 feet from the earth. You can't go wrong with either one—they both offer spectacular views.
Pro tip: Although Uber in Japan is rarely used and expensive, Tokyo's awesome public transportation makes it easy to get to either of these towers.
#4: Find serenity at Meiji Shrine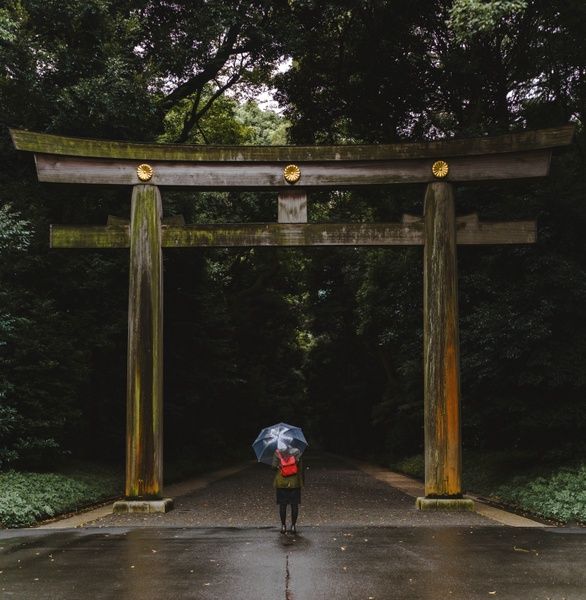 The Meiji Shrine embodies one of the coolest things about Japan: the balance between hyper-new technology and the country's rich history. Completed in 1920, it pays homage to the spirits of Emperor Meiji and his wife, Empress Shōken. Visitors can pay respects at the shrine and wander through the incredibly serene forests.
For anyone wondering what to do in Shibuya, the shrine definitely tops the list—but there's plenty more to see in the surrounding neighborhood.
#5: Embrace the weird at the Ghibli Museum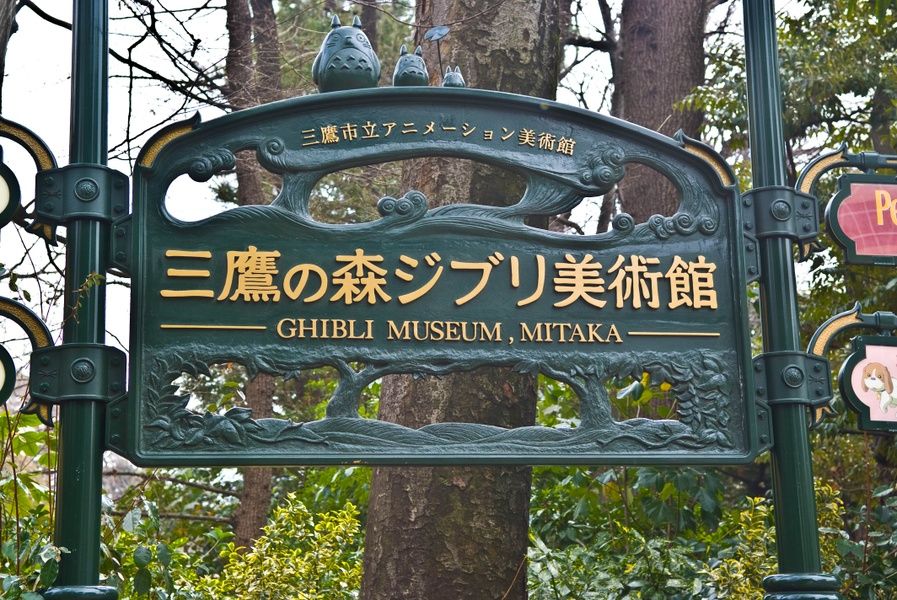 The Ghibli Museum tops any list of places to go in Tokyo. Showcasing the work of the famous Japanese animation studio, Studio Ghibli, it's a wonderful stop for fans of the films of Hayao Miyazaki. Even if you've never seen Spirited Away or Howl's Moving Castle the weirdness and creativity of Miyazaki is a true delight.
Pro tip: You need to buy tickets in advance for this museum (they do not sell tickets on-site). This is something one of our Tokyo trip planners can do on your behalf!
#6: Jump into the fray at Shibuya Crossing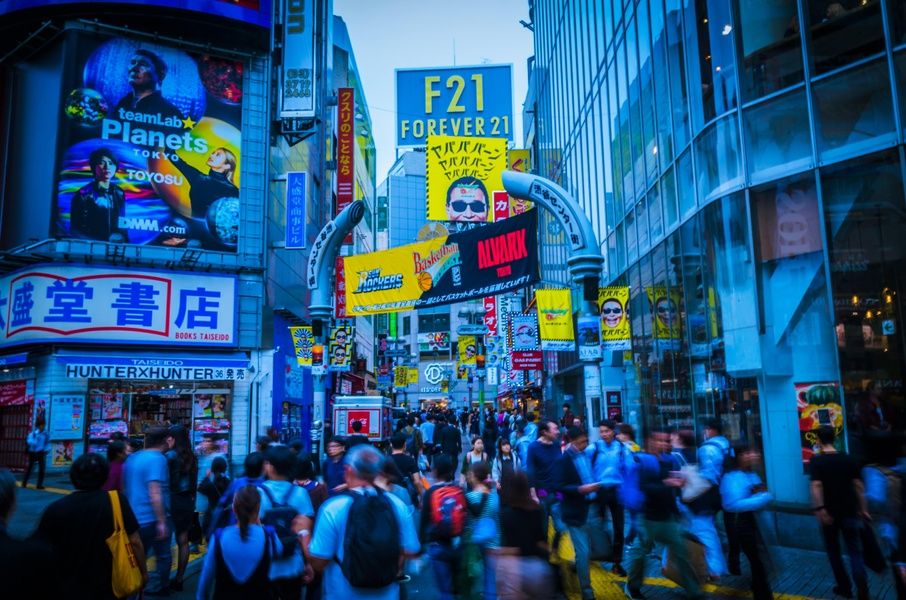 Whether it's your first time to Tokyo or whether you've seen it a thousand times, Shibuya Crossing is such a thrill. Join the hoards of humanity who traverse this enormous, seven-way intersection every couple of minutes. With over 3,000 people crossing at a time, it holds the title of "world's busiest crossing".
Crossing really is a lot of fun, but it's also cool to watch the scrum from above. You can get a great view from Mag's Park, Starbucks, or Shibuya Station. Watching the coordinated crossing is mesmerizing and a great opportunity for some phenomenal Instagram shots (so make sure your phone works in Japan).
#7: Enjoy beauty and nature at Ueno Park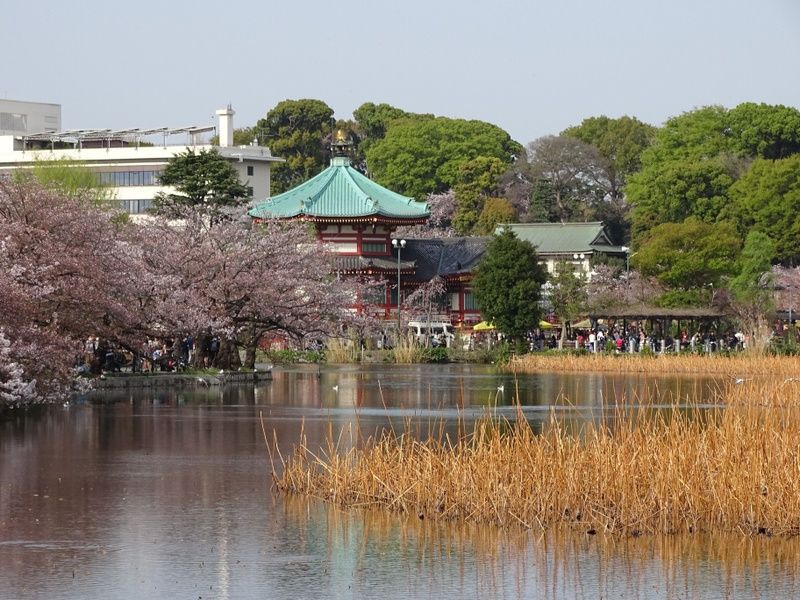 Visiting Ueno Park, right next to Ueno Station, is a Tokyo must-do. Not only is the park beautiful,but it's also packed with incredible sights and activities. Ueno park contains a number of museums, as well as a zoo where visitors rave about the panda exhibit.
Pro tip: One of the best times to visit Tokyo is in the spring for the cherry blossoms—and Ueno Park is one of the best places to see them!
#8: Find serenity at Senso-ji Temple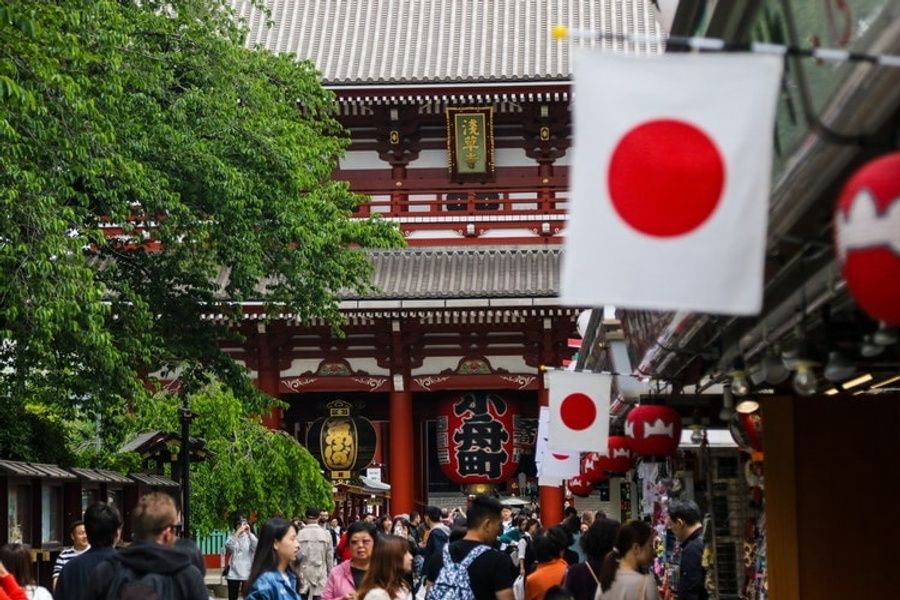 If you loved the serenity and history at Meiji Shrine, you'll love Senso-ji Temple. Founded in 645 CE (yes, you read that date right), Senso-ji is the oldest Buddhist temple in the country. And it's absolutely beautiful. The bright red temples and pink cherry trees make for a stunning panorama you'll only find in Japan.
Pro tip: Of course, the best city to visit in Japan if you want to see ancient temples is Kyoto—it has over 1500!
#9: Unwind at Shinjuku Gyoen National Garden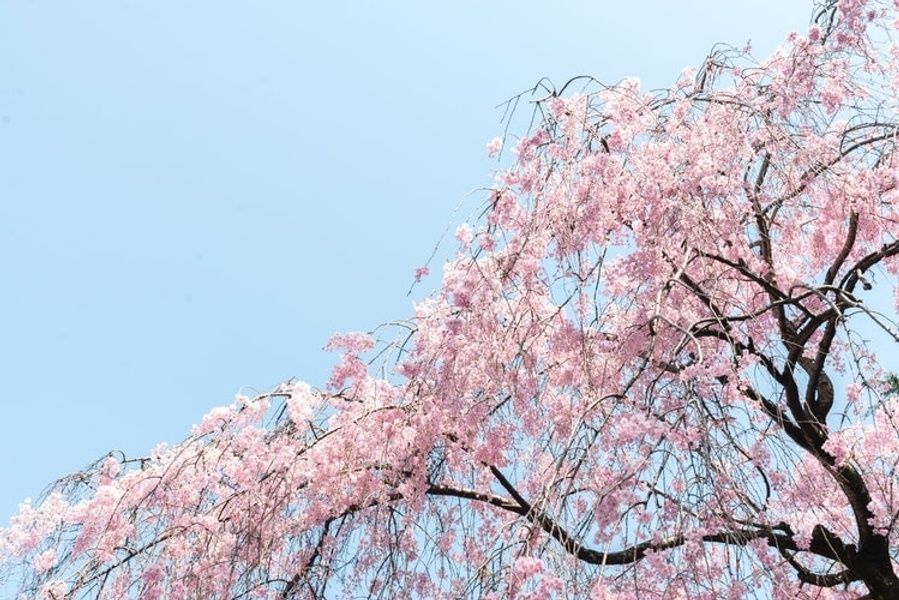 After spending a night in electrically cool Tokyo (maybe at the famous Robot Restaurant), it feels good to find an outdoor space to unwind. Shinjuku Gyeon National Garden offers visitors the opportunity to do just that. Once the property of Tokyo nobility, the Garden is now one of the best places in town to take in Tokyo's springtime cherry blossoms.
#10: Go back in time at the Tokyo National Museum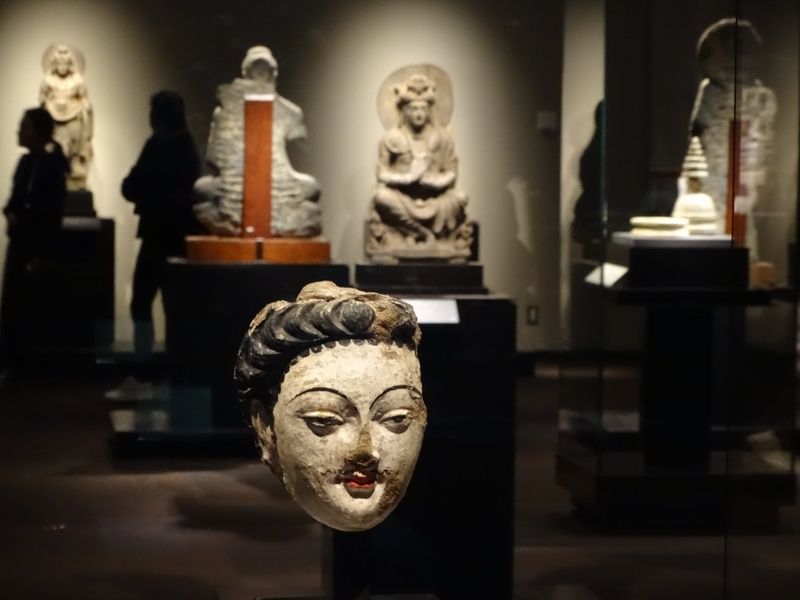 The oldest of Japan's museums, the Tokyo National Museum hosts an incredible collection of Japanese artifacts. The museum holds over 100,000 items, but only displays a fraction of those on a rotating basis—meaning that you can see new stuff every time you visit. Between the historic pottery, displays of old armor and kimonos, and tea houses on the museum grounds, visitors leave with a strong sense of life in ancient Japan.
--
Now that you've gotten a taste of all the amazing things to do in Tokyo, you're ready to get in touch with a local Japanese trip planner to plan your dream trip! They'll design a custom travel plan based on your interests—plus, they'll offer suggestions on their favorite restaurants, bars, and other activities. Make sure to see Tokyo like a local—not like a tourist. Questions? Send us a message!