When it comes to travel to Japan, the people of the interwebs have opinions! Here are 10 awesome activities in Japan that we—and reviewers on TripAdvisor—absolutely love.
Whether you're looking to hit the most beloved sites or hoping to explore activities off-the-beaten-path, connecting with a Japanese local can introduce to all sides of this amazing country. For only $30/day, they'll design a custom itinerary that fits your interests, budget, and travel style—and let you in on a few of Japan's secrets. Learn more.
#1: Interact with art at TeamLab Body Immersive Planets exhibit (TripAdvisor rating: 4.5/5)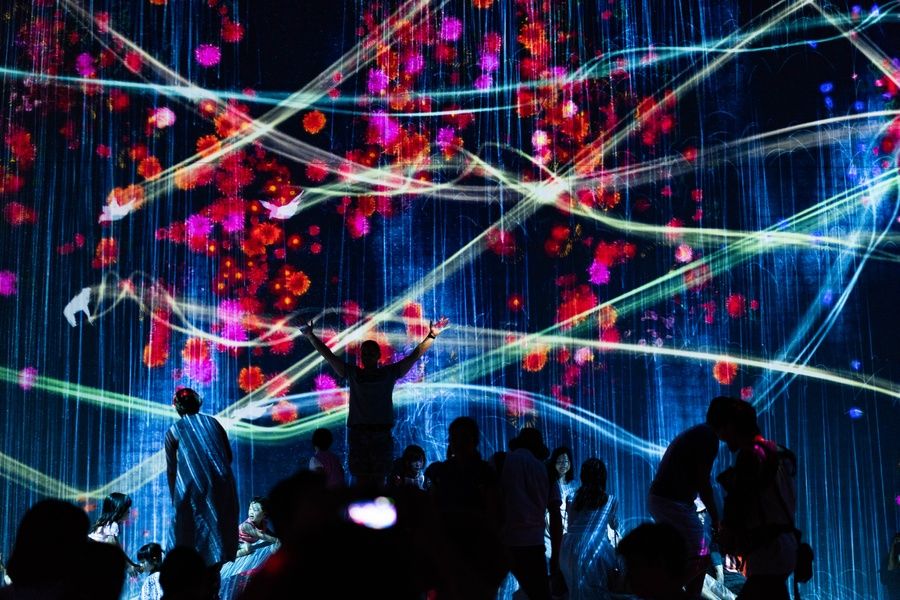 If you've ever gone to a museum and wished you could tip forward into a colorful painting, you'll adore the exhibition at TeamLab Planets. Visitors are swept away by color and sound as they explore this awesome museum, where the exhibits shift and move depending on your movements. The museum seeks to challenge traditional boundaries between art and self, and the whirlwind of color, shapes, and sound produces an experience you won't soon forget.
Pro tip: If you want to experience the exhibit for yourself, the best time to visit Tokyo is sometime within the next year before the exhibit closes in the fall of 2020.
TripAdvisor user donnaleighh raves that TeamLab's exhibit is: "...magical, based nature and in some cases respond your touch and movement. There is good space between installations which creates a sense of adventure."
#2: Tour Tokyo with the Official Street Go-Kart Tour (TripAdvisor rating: 5/5)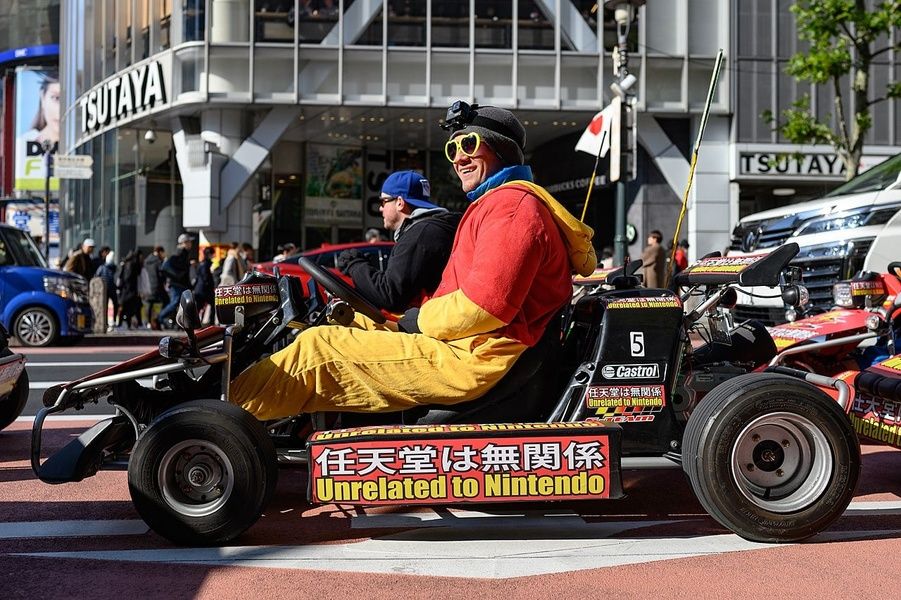 Whether or not you spent long summer afternoons crammed around a Nintendo-64, arguing over Mario Kart characters, taking to the streets in a go-kart is absolutely one of the most fun things to do in Tokyo. Zip around the city—literally, up to 60 mph—dressed in wild costumes for a unique and thrilling way to see Tokyo. This wild, weird tour is a must-do in Tokyo.
TripAdvisor user travelers_2808 describes Tokyo Go-Karting as: "a must-do, especially with all its beautiful scenic views. It was such a rush!"
#3: See Tokyo from above at Roppongi Hills Observatory (TripAdvisor rating: 4.5/5)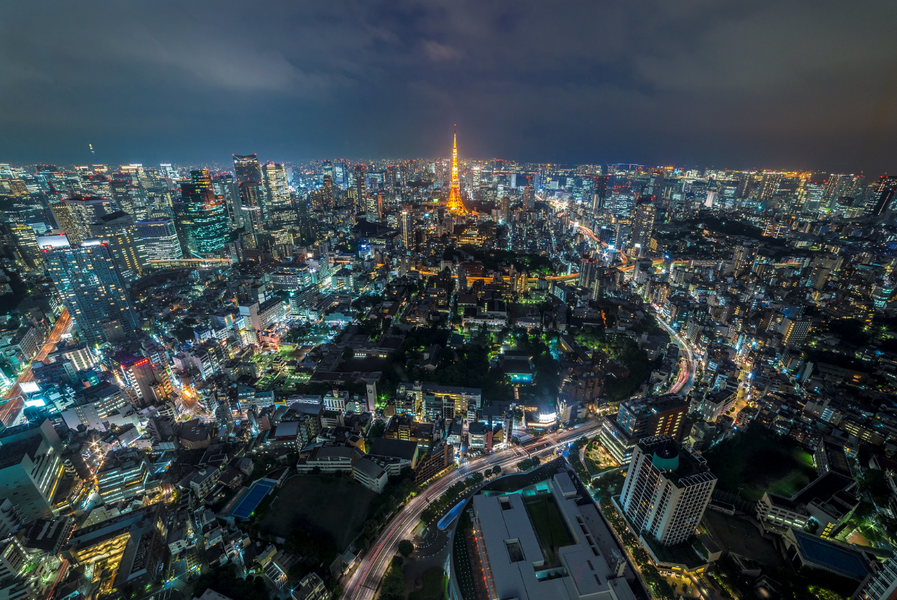 What's better than taking in a view of the best city in Japan from awesome heights? On the 52nd floor of the Roppongi Hills Observatory, visitors can explore the Sky Deck and the incredible view of the city—look for famous sites like the Tokyo Tower, the Tokyo SkyTree, and, on clear days, Mount Fuji. The Observatory is open until 11pm, which makes it an awesome thing to do in Tokyo at night—the city is simply spectacular from above once the sun goes down.
TripAdvisor user Global715225 raves about the view from Roppongi Hills Observatory, saying: "Tokyo Tower is so beautiful from the Sky Desk. I visited...some other observatories in Tokyo, but I believe the view from the Sky Deck is the best!!"
#4: Appreciate international art at MORI Art Museum (TripAdvisor rating: 4.5/5)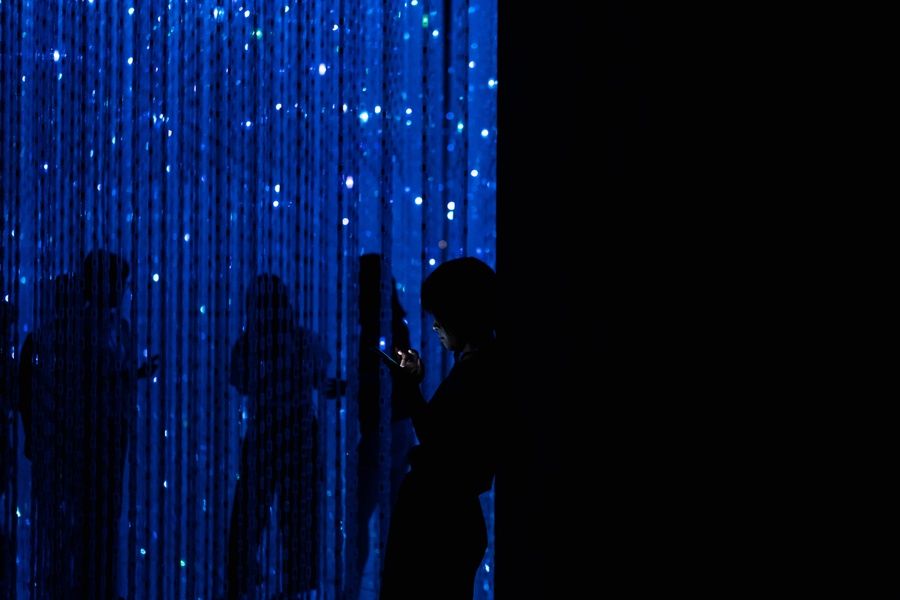 Roppongi is a great place to stay in Japan for art fanatics since this Tokyo neighborhood is also home to the incredibly cool MORI Art Museum. MORI is one of the largest museums in Asia for contemporary art, which means the art on display varies from the beautiful to the bizarre (and everything in between). Since the exhibits change every few months, visiting the museum is a Tokyo must-do no matter how many times you've been there.
TripAdvisor user 622ericn raves that MORI: "is a must-see if you have an afternoon in Tokyo."
#5: Stroll through idyllic Ueno Park (TripAdvisor rating: 4.5/5)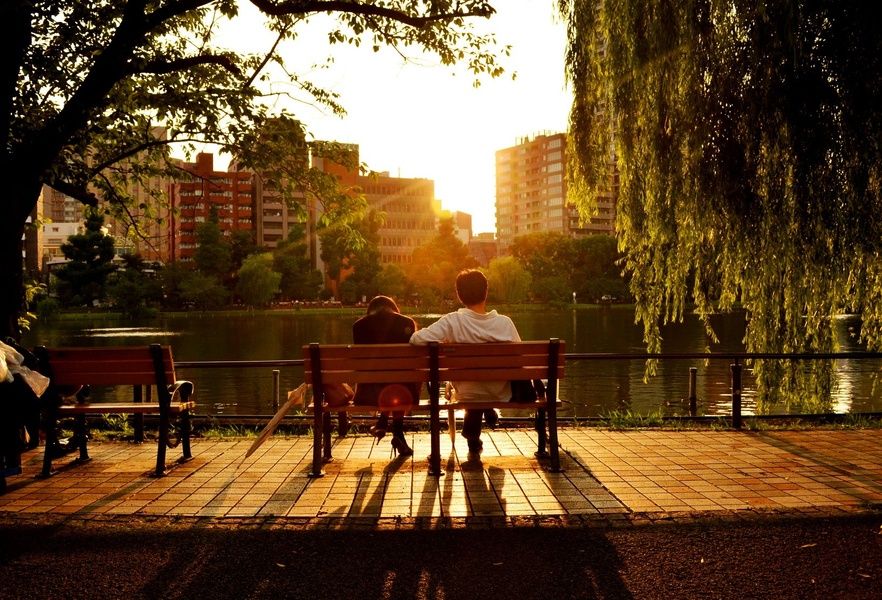 Don't get us wrong—the constant buzz and bustle of Tokyo is an awesome thrill. But sometimes it's nice to take a step back from the wild pace of city life, and Tokyo's Ueno Park is the perfect place to do so. Take a stroll and admire the park's temples, pink cherry trees, and serene ponds. If all you want to do is relax, that's chill, but Ueno also houses many of Tokyo's top attractions: the Ueno Zoo, the Tokyo National Museum, and the National Museum of Western Art. The park is definitely the best place in Tokyo to unwind after a wild night—and to charge up for another exciting day!
TripAdvisor user Easel1973 describes Ueno Park as: "A great place to visit, and wander through, a place of tranquility in the midst of such a busy city."
#6: Visit Senso-ji, Tokyo's oldest temple (TripAdvisor rating: 4.5/5)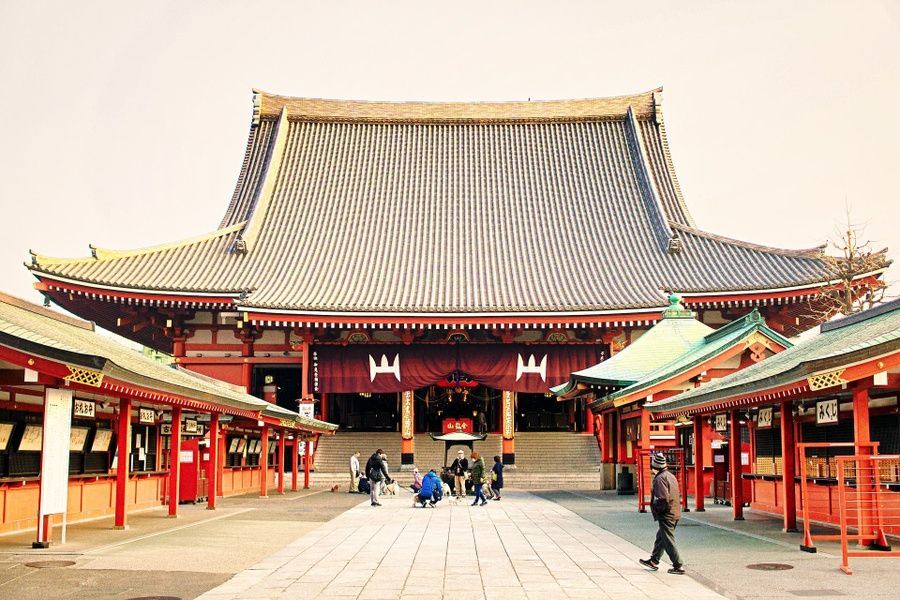 The impressive, dark red Senso-ji Temple is a powerful symbol of Japan's culture and history. It's a definite must-do in Tokyo for anyone interested in Japan's past—especially those interested in Japan's Buddhist–Shinto culture. The temple is a popular destination, so aim to visit outside peak times to avoid the crowds.
TripAdvisor user WesleyMCPA describes Senso-ji Temple as: "Definitely worth the visit just for the history. Large and beautiful edifice. Cultural learning experiment. Do it."
#7: Walk around Tokyo's famed Asakusa neighborhood (TripAdvisor rating: 4.5/5)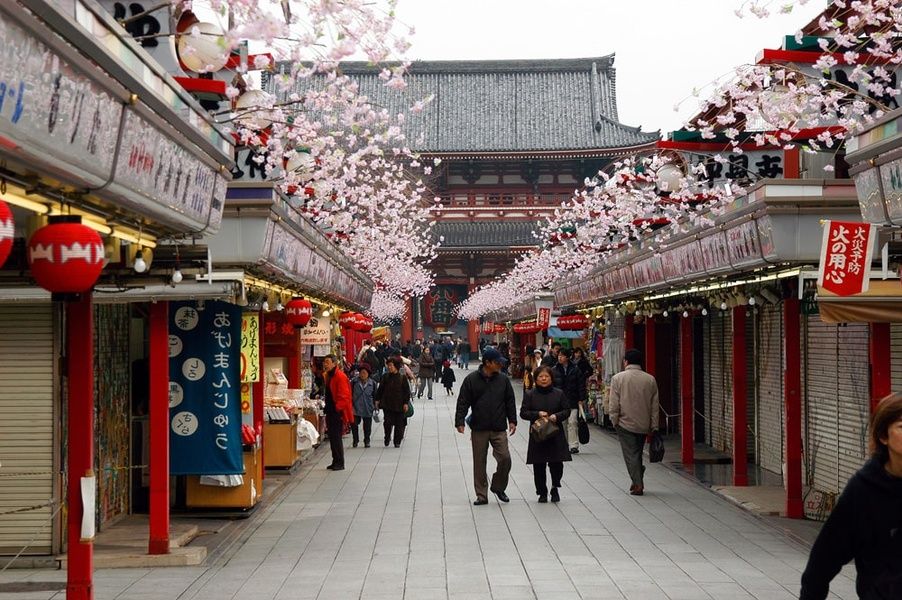 After seeing the temple, explore the neighborhood! The beauty of Senso-ji extends to the surrounding Asakusa area, where visitors love the natural beauty and awesome selection of food stalls. Check out the brightly colored koi swimming in natural ponds, and enjoy some traditional Japanese fares like mochi. If you're planning a trip to Japan and want a day that combines Japan's history, culture, and food, Asakusa is an awesome place to check out.
TripAdvisor user redman5314 describes Asakusa as: "Wonderful place with many traditional buildings, plantation, and shops. Don't miss it. This walk will ease your mind and soul!"
#8: Escape the city at the Hama Rikyu Gardens (TripAdvisor rating: 4.5/5)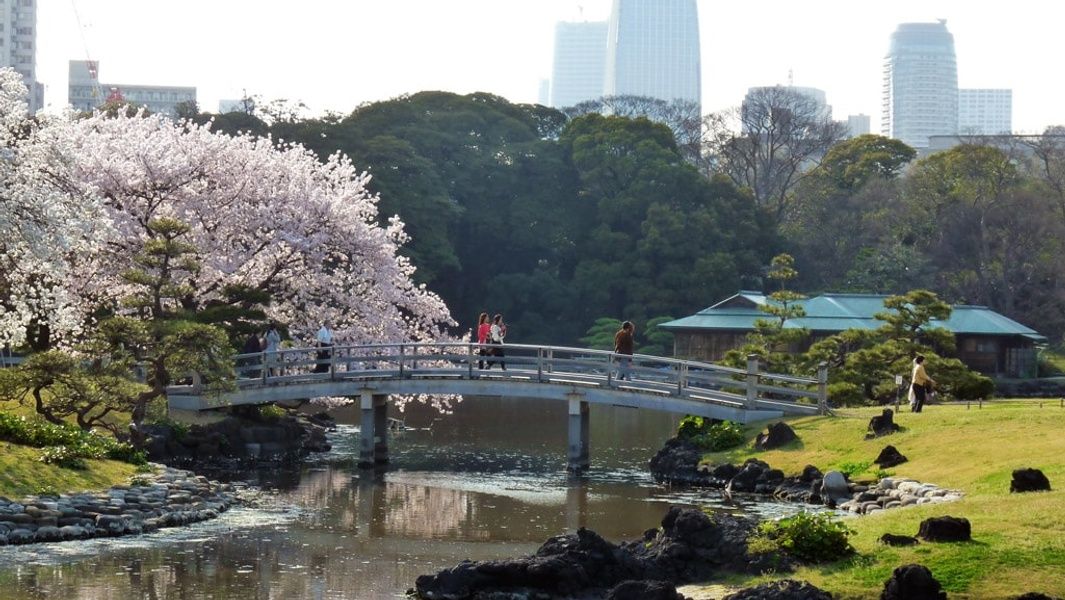 For a place that's known as one of the world's premier cities, Tokyo has a lot of incredible gardens and parks. The Hama Rikyu Gardens are one of the best—and a great place to visit in Japan if you want to escape the city bustle for a few hours. Admire the nature—including impressive trees that are hundreds of years old—and enjoy some tea and sweets from one of the tea houses nestled in the gardens.
TripAdvisor user Travelbug291 describes Hama Rikyu Gardens as a: "Serene escape in the ever-bustling city of Tokyo."
#9: Learn about different art forms at the National Art Center, Tokyo (TripAdvisor rating: 4.5/5)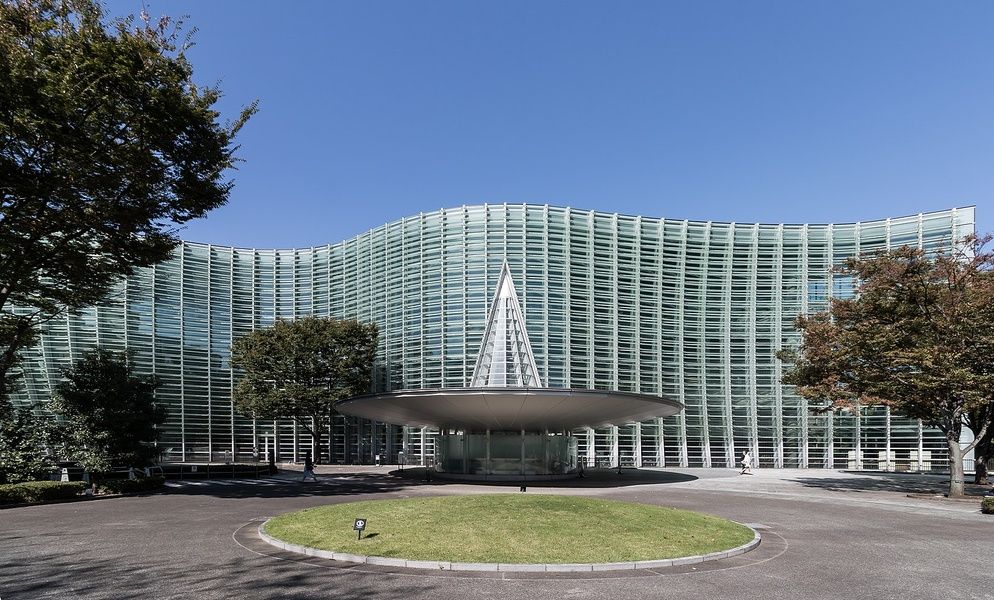 The National Art Center in Tokyo will dazzle anyone who loves art or architecture. The impressive building itself is a good reason to add the museum to your Japan itinerary—but visitors rave about the exhibits that fill the 14,000 square meters inside. The modern building holds treasures from all over the world, which makes exploring the exhibits a thrill no matter what kind of art you like.
Pro tip: The museum itself is free, but you'll need to buy tickets for each exhibit.
TripAdvisor user Allder describes National Art Center as: "Outstanding in every sense. Great exhibition and wonderful architecture in Roppongi. Worth the visit just for the center."
#10: See hundreds of waving cats at Gotokuji Temple (TripAdvisor rating: 4.5/5)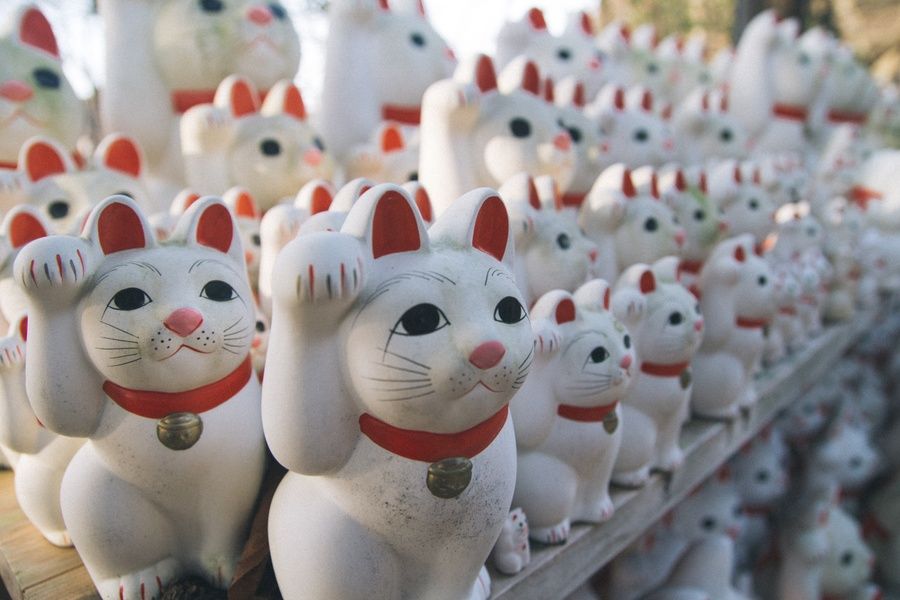 Gotokuji Temple is a must-do in Tokyo for any cat-lovers traveling to Japan. This Buddhist temple is widely known as the birthplace of Japan's Maneki-neki (you've definitely seen those white and red cat figurines, with their waving paw). Aside from the hundreds of cat sculptures, Gotokuji also has a pagoda, statues, memorials, and ruins to explore. If you're looking for things to buy in Japan to bring back home, a Maneki-neki from Gotokuji is the perfect souvenir.
Pro tip: Gotokuji Temple is located outside of Tokyo's city center, so you may need some help getting there. Talk with a local to figure out the quickest and easiest way to get to Gotokuji. Local planners can also help you out with other things, like where to stay, where to go, and all of your other travel planning logistics.
TripAdvisor user mcfrank2017 describes Gotokuji Temple as: "Away from the hustle and bustle of Tokyo is this lovely Temple for cats. Certainly worth a visit and free entrance. The walk back from the Temple was also very nice along the winding streets with shops and restaurants."
--
Whether you want to hit up Japan's most popular sights or explore hidden gems, have a Japanese local plan your trip for you. They'll design a custom trip plan based on your interests and travel style, so your itinerary is full of stuff you actually care about seeing—none of that tour group filler stuff. Why see Japan like a tourist when you could see it like a local? Questions? Just message us, and make sure to check out: