Going to Nara, one of Japan's most ancient cities, is like taking a step back in time. With its old-world charm and spectacular seasons, Nara is our definition of a hidden gem. Any questions? Message us!
Want to explore Japan differently? Have a local plan your trip.
Not only is Nara easily accessible from hubs like Kyoto and Osaka, it's also home to tons of off-the-beaten-path adventures just waiting to be had. This city of temples, shrines, tombs, and pudding is bound to be the cherry on top of your Japan itinerary. Check these out.
#1: Crawl through Buddha's nostril in

Todaiji Daibutsuden
Built over a thousand years ago, Todai-ji Daibutsuden is home to Nara's Great Buddha. Many visitors come for the Buddha and don't know about that Todaiji's coolest feature—a wooden pillar with a massive hole meant to resemble Buddha's nostril. If you crawl through the hole, you might just achieve enlightenment, making this single-nostril stop a must-see in Japan.
#2: Pet tame deer at Nara-koen Park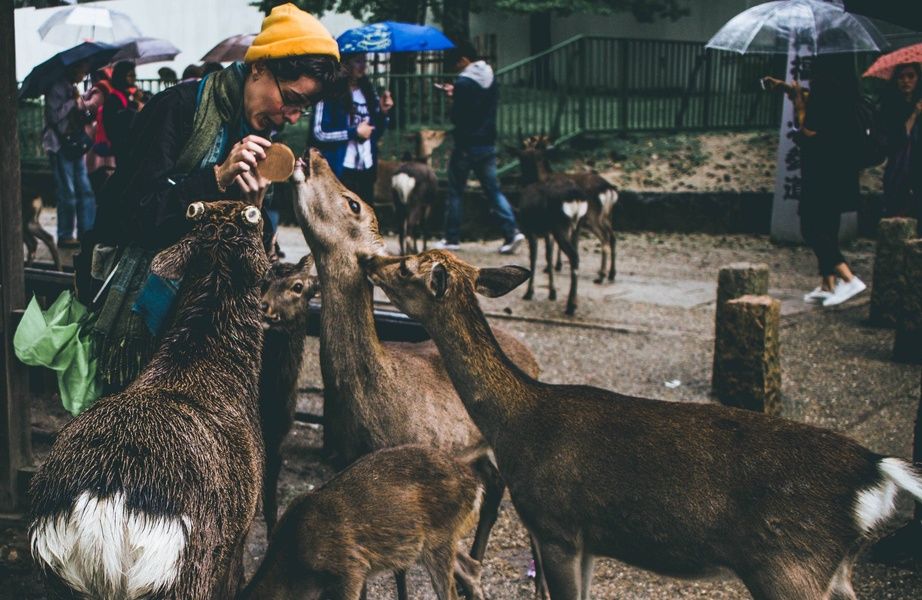 Nara-koen Park is one of our favorite places in Japan just for the hundreds of semi-domesticated deer who guard Todaiji Temple. Considered messengers of the gods, Nara's deer can be so cute but also so darn devious. Buy a handful of deer food when you enter Nara-koen, or these little bandits might make off with your granola bars.
#3: Help set flame to Mount Wakakusa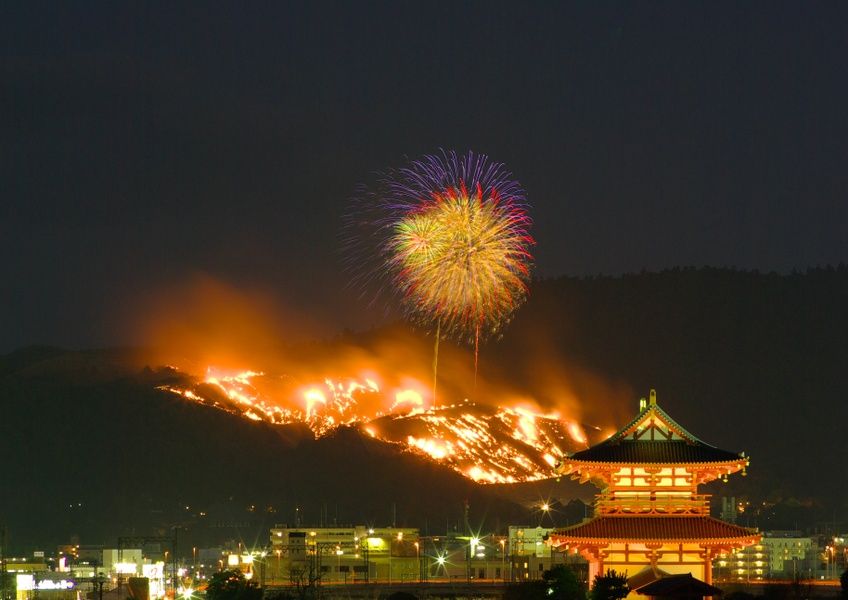 Looming behind Todaiji, Mount Wakakusa is perfect for short hikes and yearly ceremonial wildfires. In the ancient festival of Wakakusa Yamayaki, everyone sets fire to Wakakusa's slopes—no one really knows how this fiery tradition got started, but we're all here for this Japan must-do. So help start an enormous bonfire as fireworks pop overhead, and kick off Japan's festival season with a bang.
#4:
Wander the fairytale garden of Yoshiki-en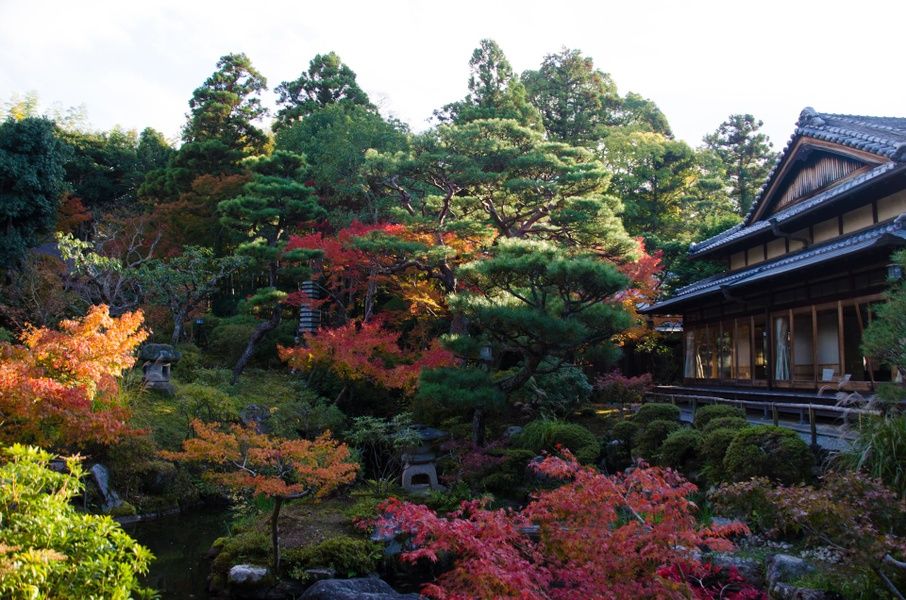 A hop, skip and jump from Todaiji, the Yoshiki-en gardens are a little slice of heaven. With a petite moss garden, pond garden, and tea ceremony garden, Yoshiki-en is the prime spot for experiencing Japan's beautiful seasons. Also perfect for doing Japan on a budget, Yoshiki-en is totally free for foreigners—ask a Hero about other free spots like this to save your yen!
#5: Devour the life-changing Mahoroba Daibutsu pudding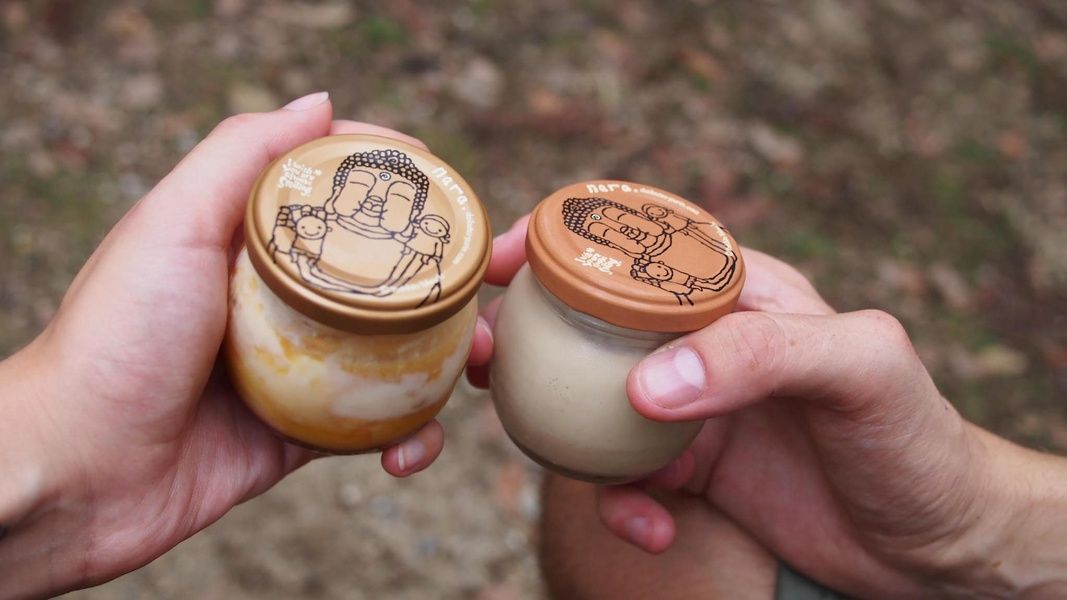 At Mahoroba Daibutsu, the proof is literally in the pudding. An ancient Nara specialty, this pudding (purin) is made of rich egg custards with fantastic flavors like sake, green tea, chestnut, and ancient rice. Go further off-the-beaten-path and try the Four Seasons pudding for extra luck and prosperity.
#6: Contemplate enlightenment at Yakushiji Temple
With its elegant twin pagodas, Yakushiji Temple is one of Nara's Seven Great Temples and the seat of Hosso Buddhism. Built by Emperor Temmu to pray for his Empress (what men won't do for their ladies, amiright?), Yakushiji is a must-do in Japan simply for its ancient vibes. It's worth visiting Yakushiji at both day and night to get totally different, equally majestic views.
#7: Walk Kasuga-taisha's lantern-lit pathways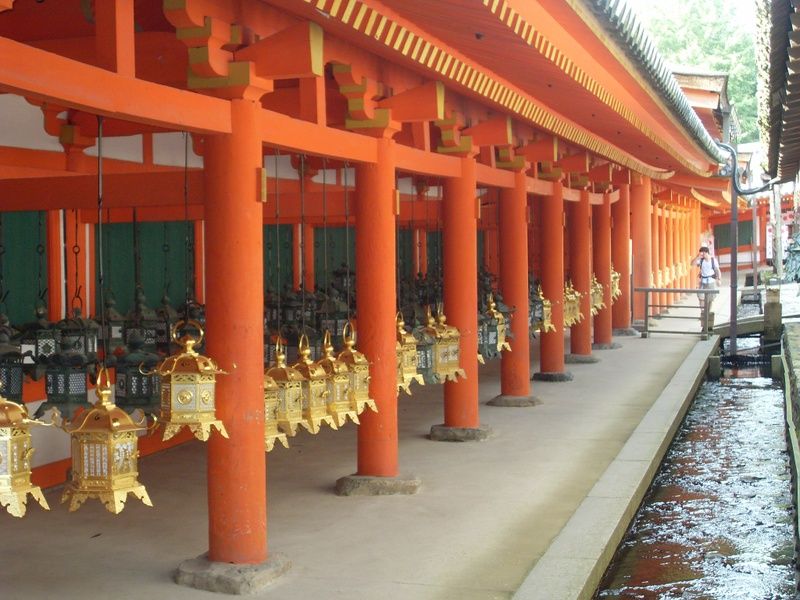 Known for its bright orange gates and mysterious forest, Kasuga-taisha can get a little spooky when evening rolls around. During annual festivals in February and August, all of Kasuga-taisha's 3,000 stone lanterns are lit, making an ethereal pathway through the woods. Before visiting Kasuga-taisha, brush up on Japanese etiquette to avoid any cultural snafus.
#8: Return to the dawn of Japan at Horyuji Temple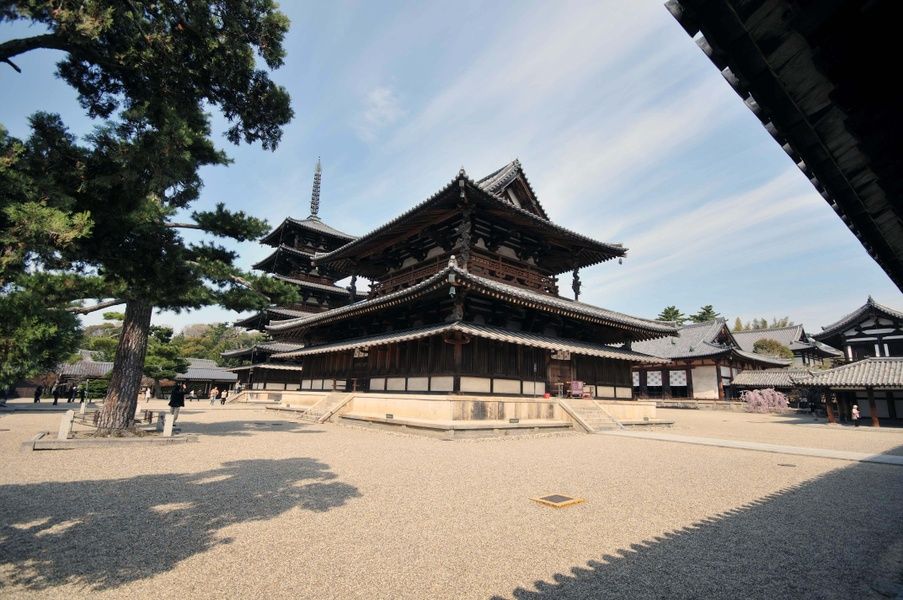 Literally named "Learning Temple of the Flourishing Law," Horyuji Temple is one of Japan's oldest Buddhist temples and the world's oldest wooden building, making it a top must-do in Japan spot. Ask a Hero about Horyuji's renovations schedules so you have unobstructed photo ops.
#9: Explore the mysterious kofun tombs


Japanese mega-tombs shaped like keyholes that haven't been explored for centuries? Sounds like a recipe for ghosts, all right! An absolute must-do in Japan, these mega-tombs (kofun) are often surrounded by massive moats and house the remains of Japan's ruling families almost 2,000 years ago. Experience the mystery for yourself, and enter if you dare.
#10: Trek the forest paths of Mount Kasuga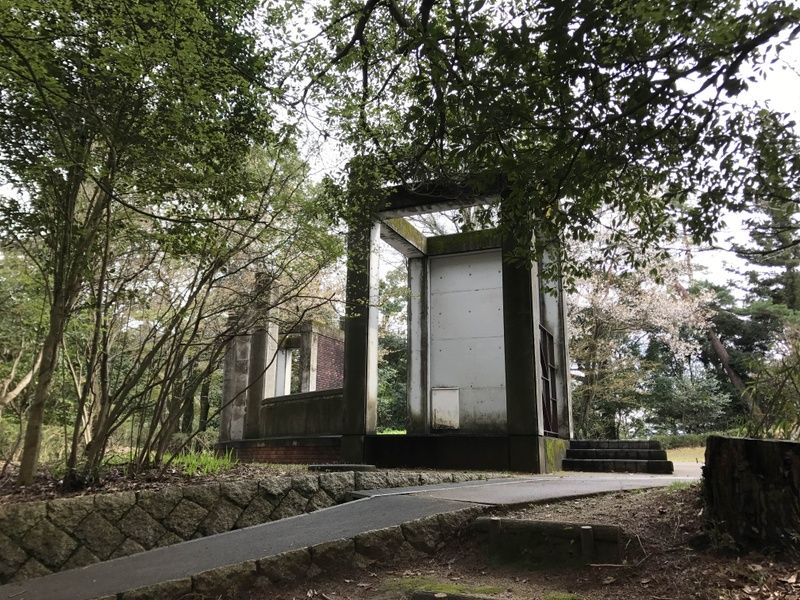 Mount Kasuga's Primeval Forest has to be one of the world's most peaceful places—after all, hunting hasn't been allowed here for over 1,000 years. Japan's wildlife roams free among moss-covered trees and stone Buddhas. Of all the places to go in Japan, the Primeval Forest is a must simply for the ways it soothes your soul.
Don't fall prey to FOMO—hop on board a bullet train, and get to Nara ASAP! Personalize your Japanese adventure with insider travel info, then check out some of these Japan travel tips before boarding your flight: