Wondering what to do if you only have a few days in the city? No need to stress. Here's what to do in Tokyo in 3 days, from the essential Tokyo must-dos to the city's amazing hidden gems.
As you read, remember that tips can only take you so far. To experience the *real* Tokyo—especially on a short 3-day trip—have an actual Tokyo local help you plan your itinerary so you don't miss a thing. Learn more.
Day 1: Dive right into Tokyo's must-dos
Start off on the right foot by exploring Tokyo's incredible must-dos, many of which are relatively close (i.e., 60–90 minutes by train) to Narita Airport, Haneda Airport, and Tokyo Station. Here are the top things to do in Tokyo that you just can't miss.
Tokyo Station (for transportation and food)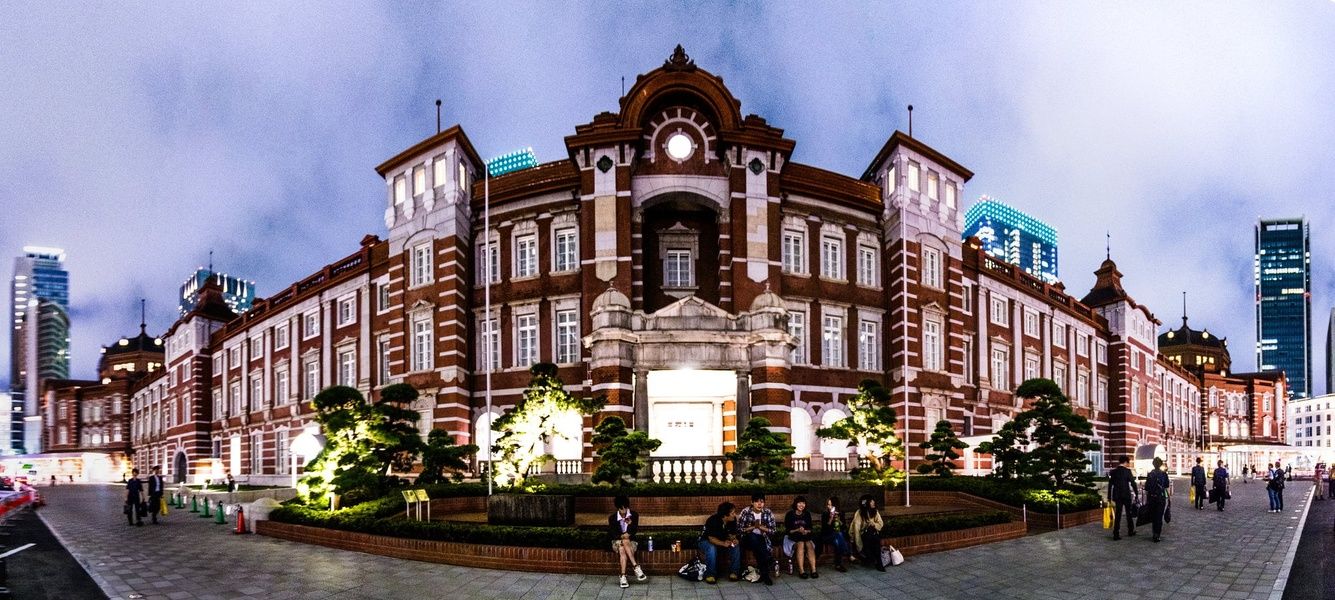 Odds are you'll end up here if you're taking a train from the airport or one of the other amazing cities in Japan. Tokyo Station isn't all about transportation though—it's also home to some absolutely delicious restaurants.
There are two avenues directly underneath Tokyo Station that are known for their restaurants—Kitchen Street and Ichiban Gai. Start off your day with a traditional, hearty Japanese meal of sushi, ramen, or yakitori (grilled meat skewers).
Pro tip: Tokyo's subways and trains are generally the most efficient, cheapest ways to get around the city. For example, a train from Tokyo Station to Tokyo Tower is only $2 USD. Ask a Tokyo local for a personalized map of the subways to make sure you don't get lost.
Arashio-beya Sumo Stable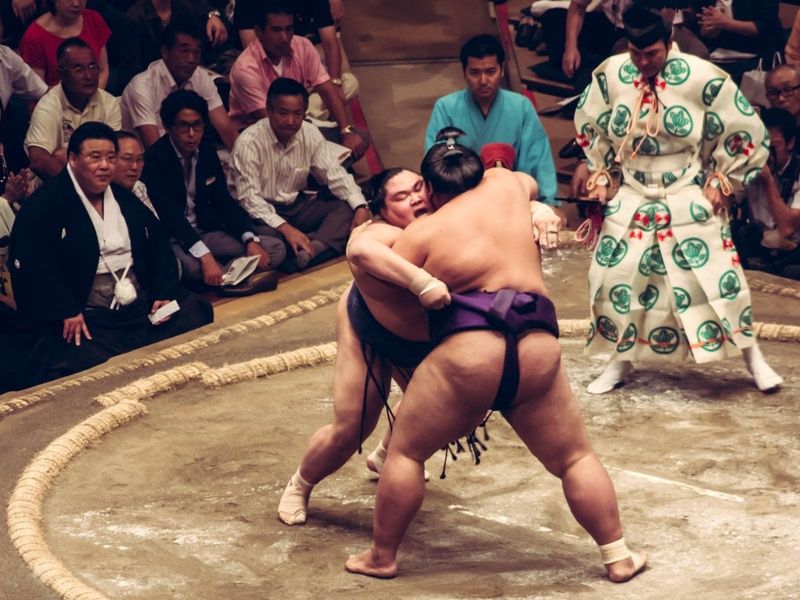 Tokyo's best sumo wrestlers wake up early to practice their ancient art. From 7:30 AM to 10 AM every day, you can actually watch these incredible wrestlers practice and work out. Only an 8-minute walk from Tokyo Station, get there between 7:30 AM and 8 AM to beat the crowds. As a cherry on top, have your Tokyo trip planner arrange for you to meet the sumo wrestlers (or even take part in a practice sumo match!).
Tokyo Tower
This iconic Tokyo attraction is just a 15-minute subway ride from Tokyo Station. Get there between 9 AM and 10 AM for short, uncrowded views, and a glittering view of Tokyo waking up. If you love it and want to come back later, visit at sunset to see the city transform into a nighttime jungle.
Zojoji Temple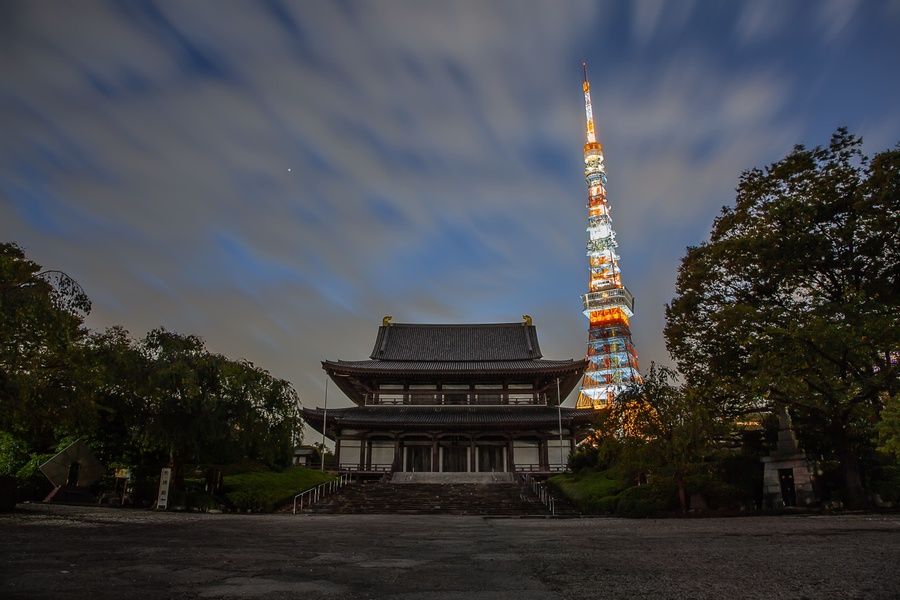 Smack-dab next to Tokyo Tower, this 650-year old Buddhist temple is a stark contrast to its futuristic surroundings. Entry to the temple is free, but you can pay $5 USD to enter the famous Tokugawa Mausoleum. Best of all, Zojoji Temple has super-unique events to add to your customized Tokyo itinerary, like the bean-throwing festival in February and holy Buddhist parades in April (one of many reasons to go to Japan in April).
Afuri Ramen
Ramen is the fuel of Tokyo, and Afuri Ramen is the gas station. Just a 15-minute walk from Tokyo Tower, you simply must have Afuri's world-famous yuzu ramen (pork belly, egg, and noodles) from the ramen vending machine for just $10 USD—an insanely delicious, totally odd Tokyo experience you won't forget. Don't stop the ramen party there—have a Tokyo travel expert put more incredible ramen shops on your personalized itinerary.
The Imperial Palace
Take a 30-minute subway ride toward Chiyoda City, home to Tokyo's Imperial Palace (where Japan's royal family actually lives!) Entry is free to certain areas of the castle and royal parks, where you can catch stunning views of cherry blossoms or fall foliage, depending on when you go to Japan.
MariCar Racing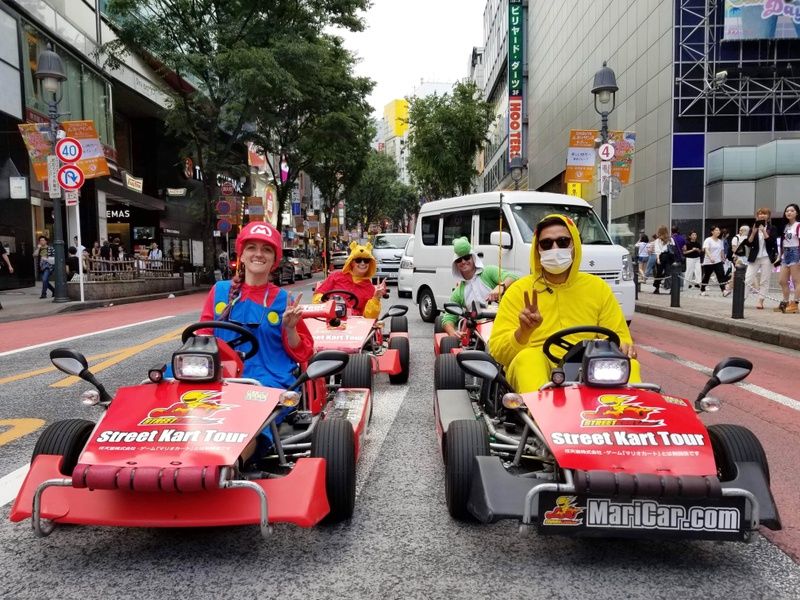 Now's your chance to achieve childhood dreams and race a go-kart around Tokyo, Nintendo-style. In one of Tokyo's most fun things to do, you'll don Mario, Peach, and Luigi costumes to do laps around Tokyo Tower and the Rainbow Bridge (they even sound like Nintendo race tracks). Have a local travel expert reserve your spot beforehand since these tours are in high demand (and no wonder!).
Tokyo Skytree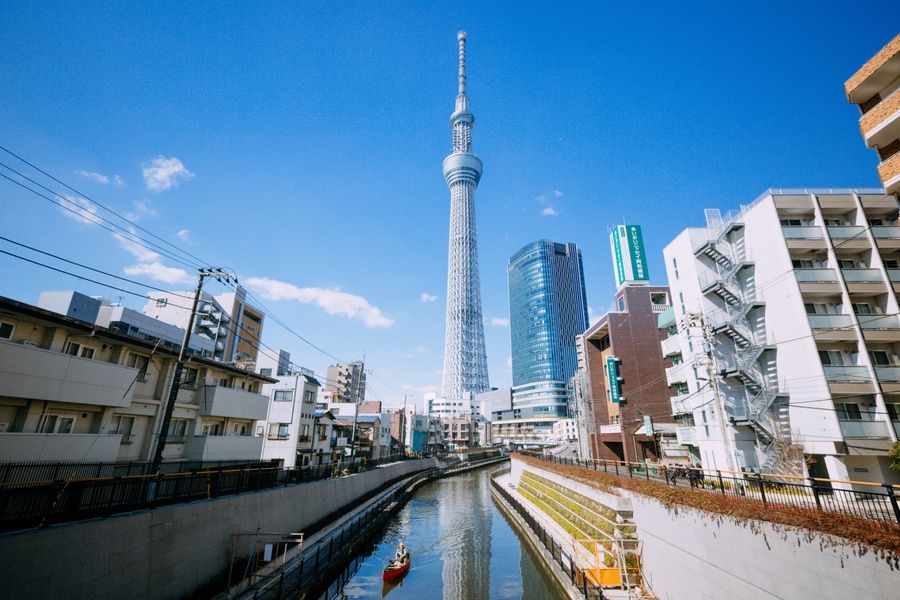 When it comes to sightseeing in Tokyo, not many places top the Tokyo Skytree at sunset. Foreign tourists (that's us, Americans!) can buy a special express ticket for $42 USD that goes directly up to the Tokyo Skytree's panoramic view of Tokyo. For the full effect, view the Skytree after nightfall, when the skyscraper's gorgeous light shows are most visible.
Tokyo Solomachi
Located directly at the base of the Tokyo Skytree, Tokyo Solomachi is an enormous shopping mall with some of Tokyo's most scrumptious (and affordable) eats—just $5–$10 USD a plate. Travel experts who live in Tokyo can confirm that the Solomachi food court is legit. Also, keep in mind that food courts are fantastic and authentic options for budget-friendly travel in Japan.
Shibuya Crossing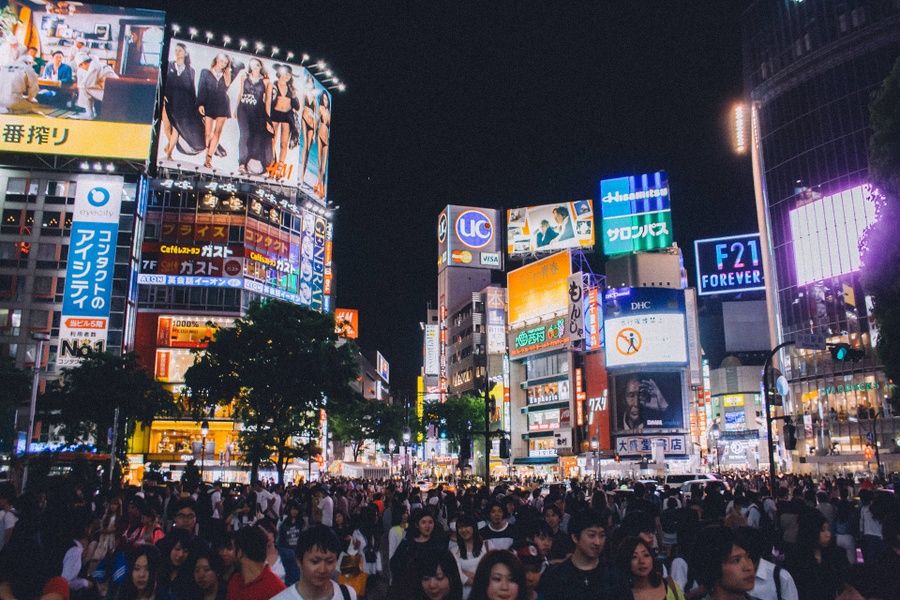 Whether you're in Tokyo for the first time or the seventh time, few things can match Shibuya Crossing, the world's busiest intersection. Most stunning at night under the shine of billboards, Shibuya Crossing features thousands of people crossing in 7 directions in 2-minute "scrambles."
If you're looking for more amazing things to do in Shibuya, check out the birds-eye views of Shibuya Crossing from the Starbucks or L'Occitane overlooking the intersection.
Day 2: Discover Tokyo's hidden gems
The most authentic Tokyo spots are often off the beaten path. On Day 2 of your Tokyo adventure, you'll find hidden gems that even Japan travel agents don't know about. Japan is very safe to explore, and Tokyo is no exception—so let the treasure hunt for Tokyo's hidden gems begin. Have a Tokyo travel expert who knows the city's hidden gems like the backs of their hands plan your Tokyo itinerary—you won't regret it.
Shimokitazawa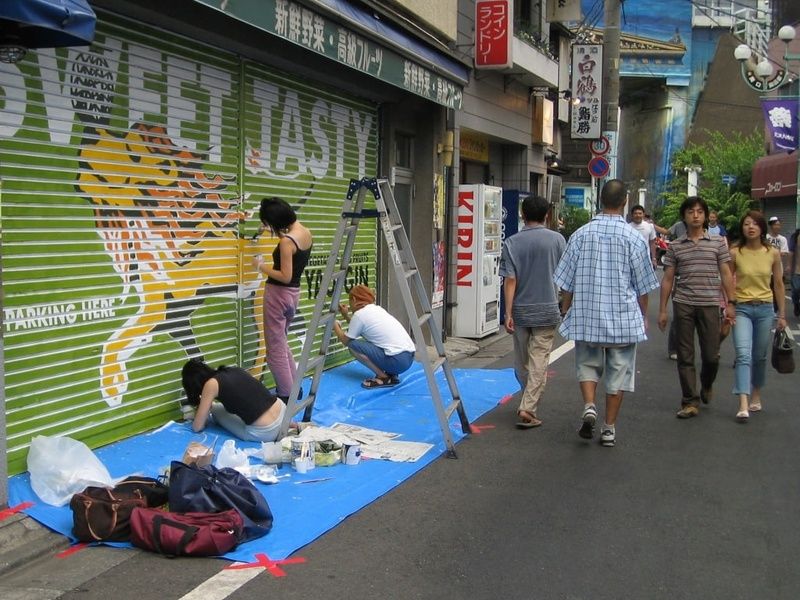 This Tokyo neighborhood is #1 for shutter art and crazy-creative murals. Get here before 9 AM before the shops open to see the unique graffiti, visible only when the shops' shutters are closed. Since Shimokitazama one of the best places to stay in Japan, it's totally worth spending the night here to explore the shops' shutter art before everything opens.
Toyosu Fish Market
On the wharves of Tokyo Bay, Toyosu Fish Market is the best place to witness Japan's love of fresh seafood. Ever seen a 600-pound tuna? 'Cause this is your chance. Before it moved locations in 2018, Tosoyu Fish Market was known as Tsukiji Fish Market. The new location can be a little tricky to get to, so ask someone who actually lives in Tokyo for reliable directions before setting off.
Pro tip: Frequented by Tokyo's sushi masters, Toyosu Fish Market is at its best for visitors from 8 AM to 10 AM, right when the morning's catches come in for auction.
Kappabashi-dori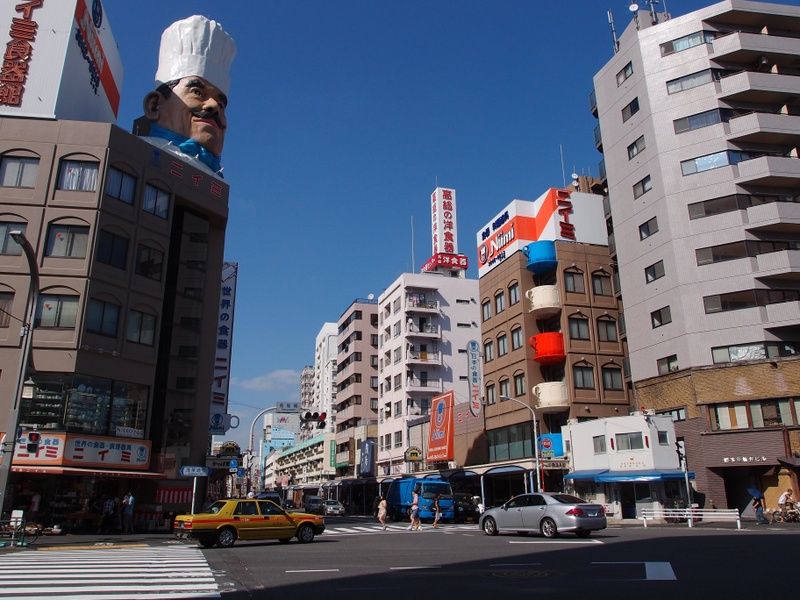 Known as "Kitchen Town," this district is filled with Tokyo must-sees, including actual teacup balconies (think DisneyWorld teacup rides, but in architecture) and a giant chef's head overlooking the neighborhood. For the best things to buy in Japan, stock up on fake food used for restaurant displays, beautiful teapots, and mouth-watering matcha. To add more wacky and whimsical hidden gems to your itinerary, chat with a Tokyo local for advice.
Kuritsu Sumida Park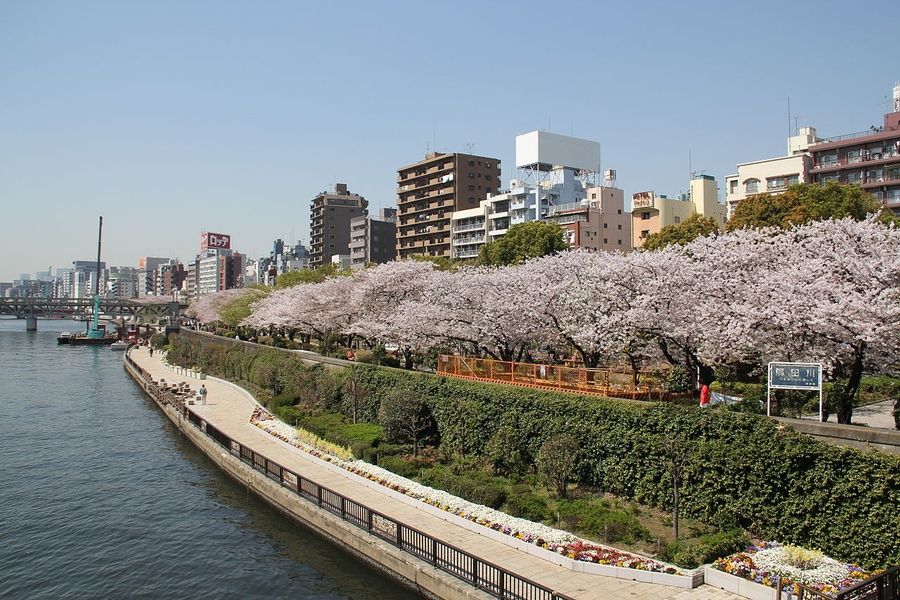 This gem of a park is located alongside Tokyo's Sumida River, one of Tokyo's prime spots for cherry-blossom viewing. Catch a ride on a water boat (suijo bus), which can take you all the way to Tokyo's Rainbow Bridge for about $13 USD in 90 minutes. Water boats look like futuristic water trains and can get you to some of Tokyo's best day trips in record time—ask a Tokyo local about which boat lines to catch and when.
The Drum Museum
If you want to travel Japan authentically, the Tokyo Drum Museum is where it's at. Located at the back of the Taito-ku drum store, this small museum is chockfull of 800 traditional drums, ranging from pocket-sized to several feet tall—most of which you can actually play! The Drum Museum is open Wednesday through Sunday and costs 500 yen ($4.66 USD) to enter.
The Tokyo Metropolitan Government Building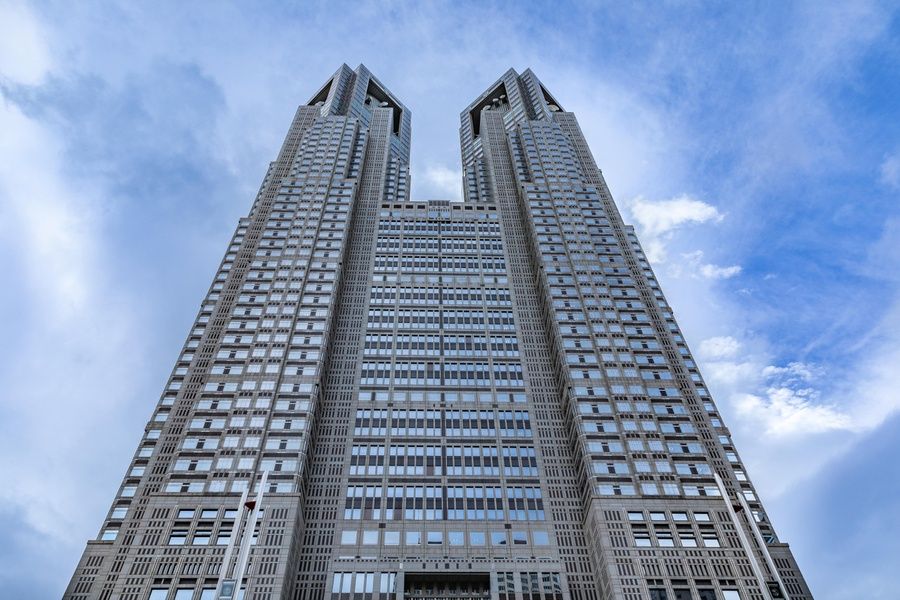 Although stuck with a drab name, the Tokyo Metro Government Building is far from boring. Free to enter and open to the public until 11 PM, this off-the-beaten-path skyscraper is perfect for sunset and nighttime views of Tokyo—and on clear nights you can even see Mount Fuji! If you like free things to do, it's worth knowing that Japan's most awesome things to do are frequently free of charge—it just takes a little local travel know-how to find them.
Golden Gai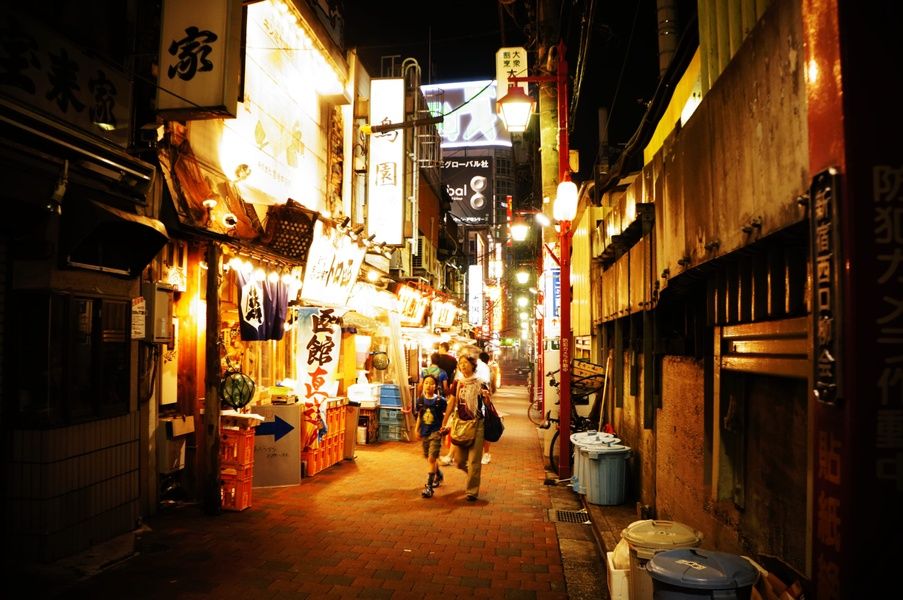 Ready for a crash course on Tokyo's incredible nightlife? Hop on over to Golden Gai (otherwise known as "Drunkard Alley"), a ramshackle set of alleys home to nearly 200 bars. Japan is super safe for foreigners and nationals alike, so you'll have a blast swapping stories and sipping sake with Toko locals.
Day 3: Explore Tokyo's locals' favorite spots
By now you've covered a wide range of things to do in Tokyo. Since you have a feel for the city and what you really want to see more of, Day 3 is all about checking out the things Tokyo locals love.
Todoroki Valley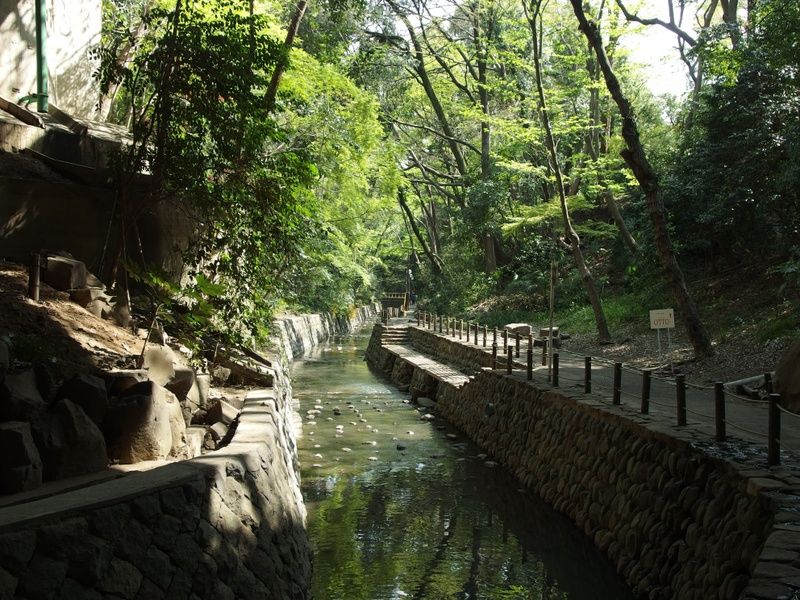 The epitome of a Tokyo hidden gem, the Todoroki Valley is part of the Todoroki Ravine Park, only a 20-minute train from central Tokyo. The exact opposite of "concrete jungle," Todoroki Valley is filled with bamboo forests, bridges, and rivers. Before going into the park, go to Pier's Cafe Todoroki to grab some yummy Japanese pastries for the road.
Gotokuji Temple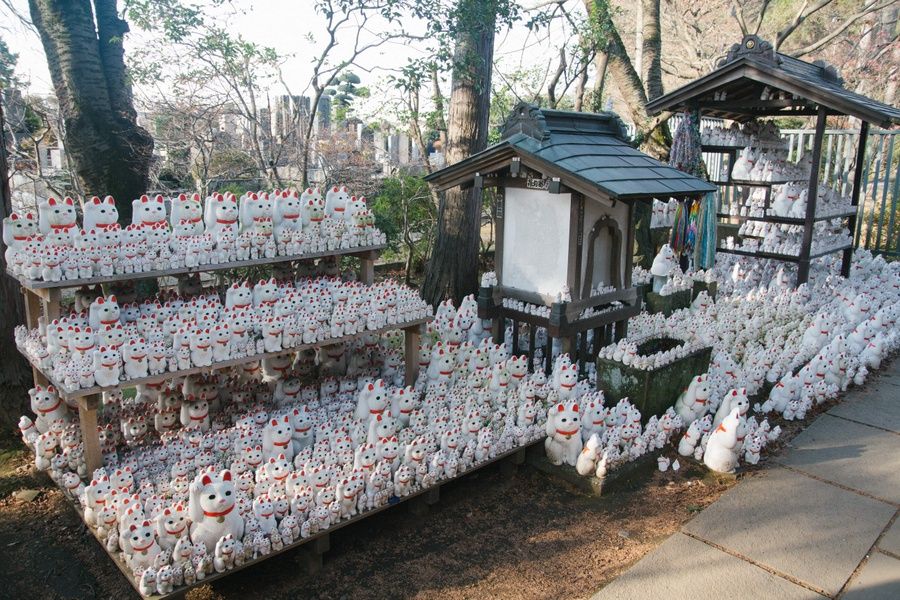 If you're a fan of Japan's iconic red-and-white waving cat statues (aka Maneki-neko), get yourself over to Gotokuji Temple. A fantastical, bizarre Tokyo must-see, Gotokuji features hundreds of cat statues, which seem to be watching your every move. Fun fact: each cat's color represents a different type of luck.
Uobei Restaurant
Two words: flying sushi. At Uobei Restaurant in Shibuya, you'll find pretty much any type of sushi imaginable, which flies to your plate right off a conveyor belt. Easily one of the coolest things to do in Tokyo, each sushi dish only costs about $1 USD. When you're customizing your Tokyo trip, make sure to add plenty of sushi restaurants to your itinerary (when in Rome, amiright?).
Shibuya Cat Street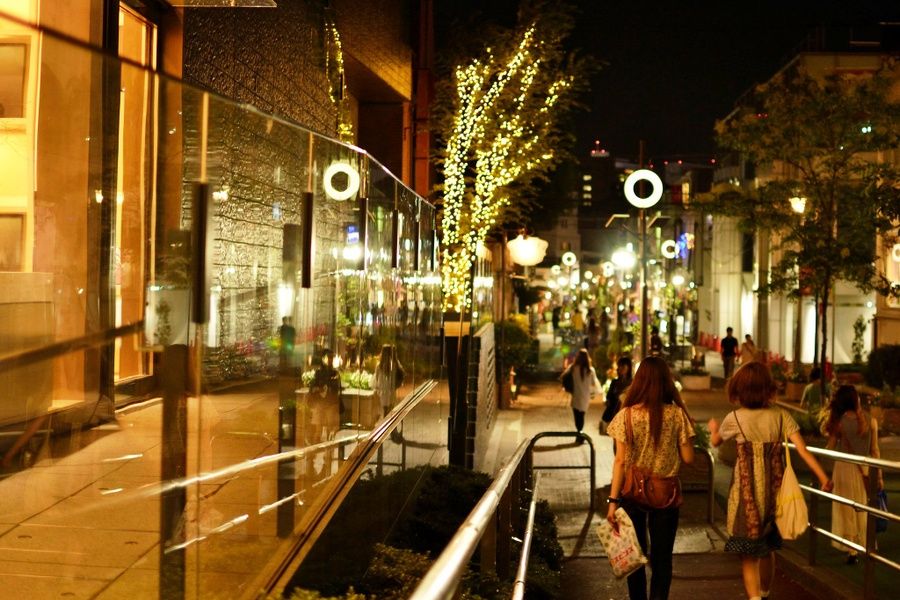 Walk 10 minutes from Shibuya Station, and you'll happen upon Cat Street, Tokyo's go-to spot for vintage thrift stores and boutiques. Known for its laid-back vibes, Cat Street is ideal for winding down your 3 days in Tokyo while getting more looks at Japan's creative fashion flair.
Pro tip: Cat Street is also known for its super-cute, hipster cafes, like the "R.a.a.g.f. Rabbit and Grow Fat" Bunny Cafe (yes, it's full of actually fluffy bunnies to cuddle)—ask a local who lives in Shibuya to rate which Cat Street cafes are cutest, craziest, and most unique.
Omoide Yokocho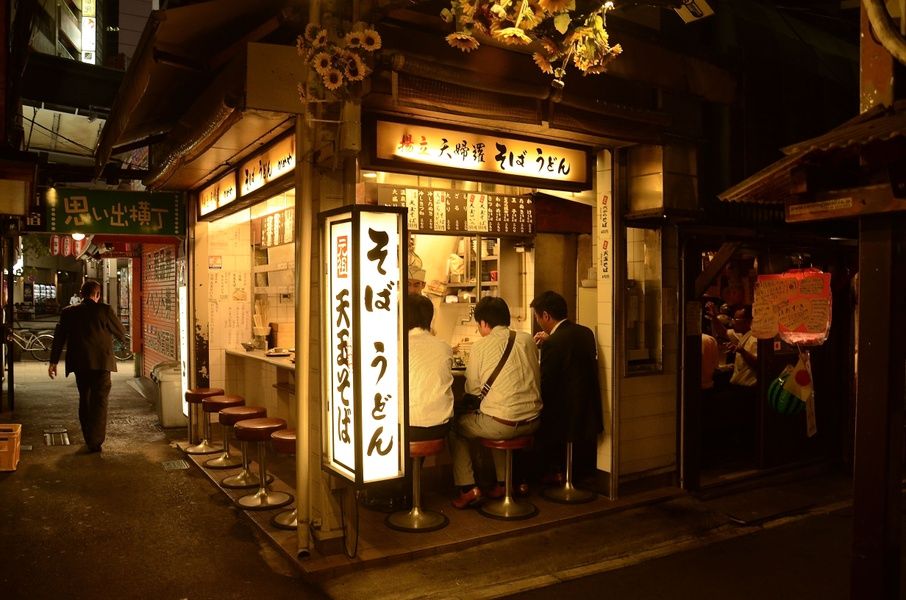 Nestled in Tokyo's Shinjuku district, Omoide Yokocho ("Memory Lane") is a shabby but elegant alleyway packed with historic bars. A bit smaller than Tokyo's Golden Gai district, Omoide Yokocho is recommended by local Tokyo guides for its more intimate, cozy vibes. The bars only fit 5-6 people at a time, making them locally-favorite spots for co-workers and friends to grab drinks and sushi at night.
Pro tip: One of the best Tokyo tips? Think outside the box when it comes to new bar foods—tongue, heart, liver, and spleen are all Tokyo staples, especially in Japanese BBQ (yakitori).
Ueno Park
Say goodnight at one of the most romantic places to go in Tokyo. You'll feel like you've stumbled into a Japanese fairytale when you stroll by Shinobazu Pond, filled with lotus blossoms and reflecting the city skyline. Ueno is open until 11 PM every day, so you can wander to your heart's content.
--
Doing Tokyo in 3 days is totally possible and absolutely unforgettable, especially when you see Japan's capital like a local. What's the best way to experience Tokyo like a local, you ask? Have a local Tokyo trip planner who knows all the ins and outs of Tokyo plan your itinerary! Enter your preferences to match with a local who shares your interests, then get planning! And don't forget to check out: