With all of Tokyo's incredible must-dos, it can be tricky to decide where to begin. Start off on the right foot with this 5-day Tokyo itinerary, a mix of Tokyo highlights and hidden gems that you've just got to see.
For itinerary suggestions that go beyond the guidebook, connect with a local to plan your trip. With their help, you'll see Tokyo like a local, not a tourist. Learn more.
The Day-by-Day Outline
Day 1: The Tourist Sites—Minato City and Tokyo Tower

Day 2: The Hipster Neighborhoods—Shibuya, Harajuku, and Shinjuku

Day 3: The Historic Wonders—Chiyoda City and Edogawa

Day 4: The Adventurer's Paradise—Setagaya and Todoroki Ravine

Day 5: The Local Favorites—Taito Ward and Ueno
Day 1: The Tourist Sites—Minato City and Tokyo Tower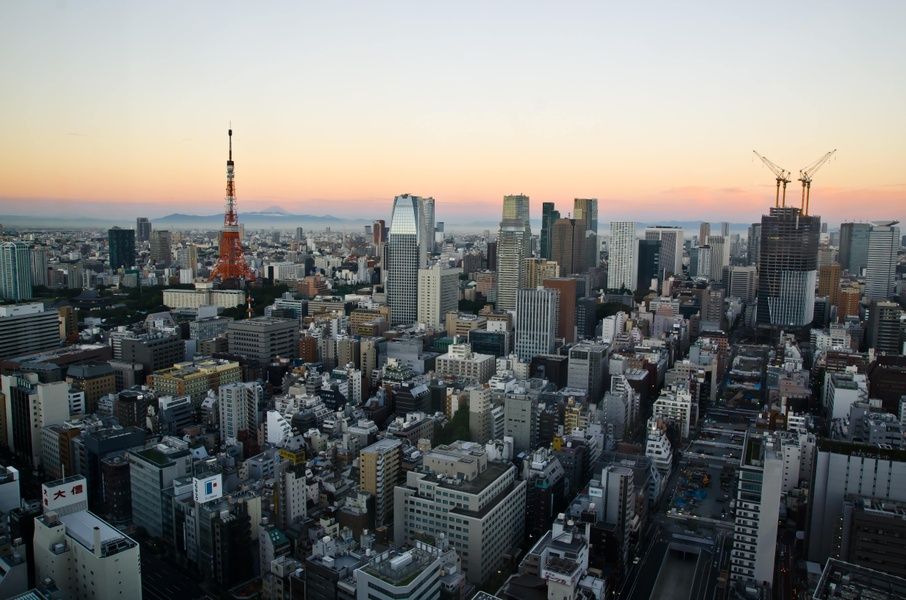 The heart of Tokyo, Minato City is the perfect spot to dive into Tokyo's must-dos. About 20 minutes from Tokyo Station by subway, Minato City boasts popular Tokyo attractions that draw tourists like bears to honey. The key is to see these sites like a local? Have a Tokyo local show you how to avoid the crowds and get the most out of them.
After, cool down with a stroll around Roppongi Hills, one of Tokyo's best places to stay for its "Art Triangle": world-renowned museums featuring modern art and jaw-dropping 360° observation decks. Finish off your day by watching the sunset over Zojoji Temple as the Tokyo Tower light shows begin, a must-see if you're in Tokyo for the first time or the sixth time.
Day 2: The Hipster Neighborhoods—Shibuya, Harajuku, and Shinjuku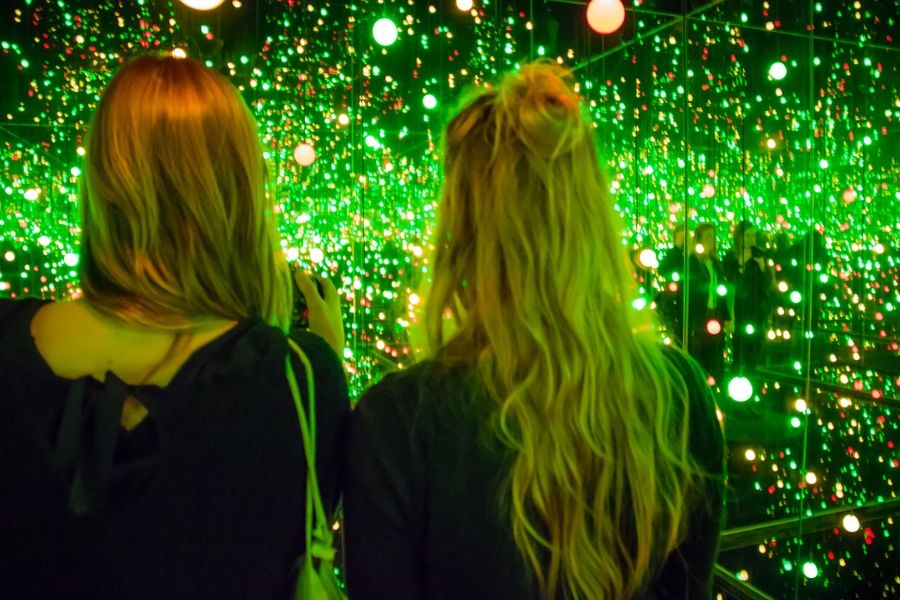 Shibuya, Harajuku, and Shinjuku are the spots for discovering Tokyo's cool things to do, like catching the latest and greatest food fads, museum crazes, and (of course) fashion statements. Explore Shibuya must-dos like the psychedelic Yayoi Kusama Museum, beer tastings at the Yebisu Beer Museum, and the vintage-secondhand shops on Cat Street.
After having your mind blown by the sheer numbers of people at Shibuya Crossing, the world's busiest pedestrian intersection, head over to Harajuku and Shinjuku, home to Tokyo's biggest shopping scenes. As you plan a trip to Japan, save room on your calendar to visit Harajuku on a Sunday morning, when Japan's best cosplayers show off their signature fashions on Takeshita Dori Street.
Shinjuku is best explored after sunset, as watering holes like Golden Gai and Omoide Yokocho ("Memory Lane") fill up with local patrons sipping sake. No safety concerns here—Japan is very safe to visit, so you don't have to make sundown your curfew. If you get a little tipsy in Shinjuku and don't feel like braving public transportation, the neighborhood is within walking distance of some of Japan's best places to stay. Alternately, there is Uber in Japan—but we'd recommend using a taxi app (cabs are everywhere in Tokyo).
Day 3: The Historic Wonders—Chiyoda City and Edogawa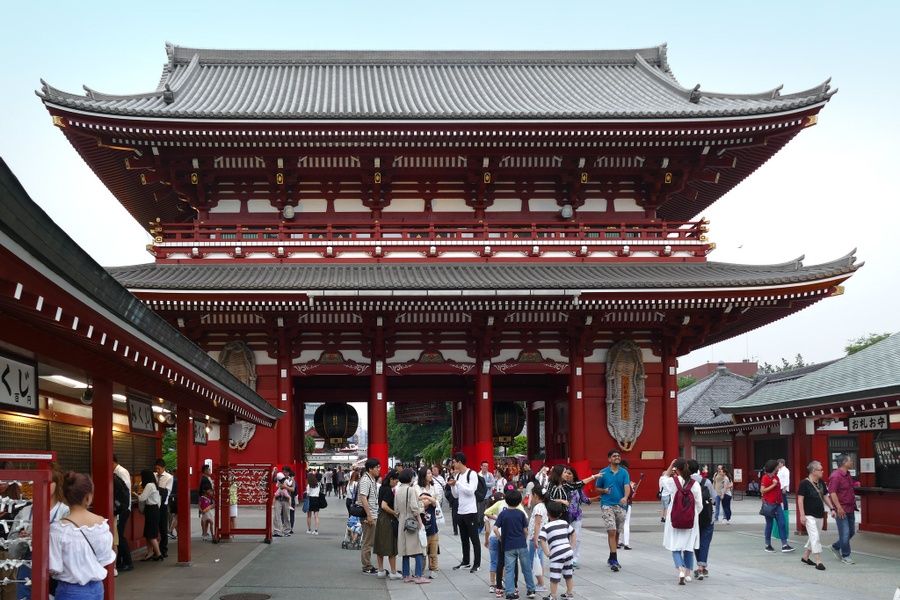 Even if you're not a history buff, make sure your Tokyo itinerary puts aside one day to see the city's historic wonders up close. Zero judgment if you plan your trip to Japan solely around these astounding must-see places.
In Tokyo's Chiyoda City neighborhood, the Imperial Palace offers extraordinary opportunities for Tokyo sightseeing. The Imperial Palace is home to 3 extensive gardens (all free to enter), ancient ruins, and the current residence of the Emperor himself. (Have your local trip planner reserve your spot on the palace's guided tour far in advance—the spots fill up quickly.)
In the afternoon, take a picnic to the Mukōjima-Hyakkaen Garden. Created by a Japanese merchant 200 years ago, the Mukōjima-Hyakkaen Garden features stunning tunnels of hanging wisteria vines—perfect for Tokyo honeymoons (or lovebirds of any feather). Then dive into Tokyo's awesome things to do at night, beginning with an evening trip to the 1,400-year-old Asakusa Temple, Tokyo's oldest Buddhist temple. Asakusa is within walking distance of Tokyo's izakaya bars, hole-in-the-wall pubs with mouth-watering street food.
Day 4: The Adventurer's Paradise—Setagaya and Todoroki Valley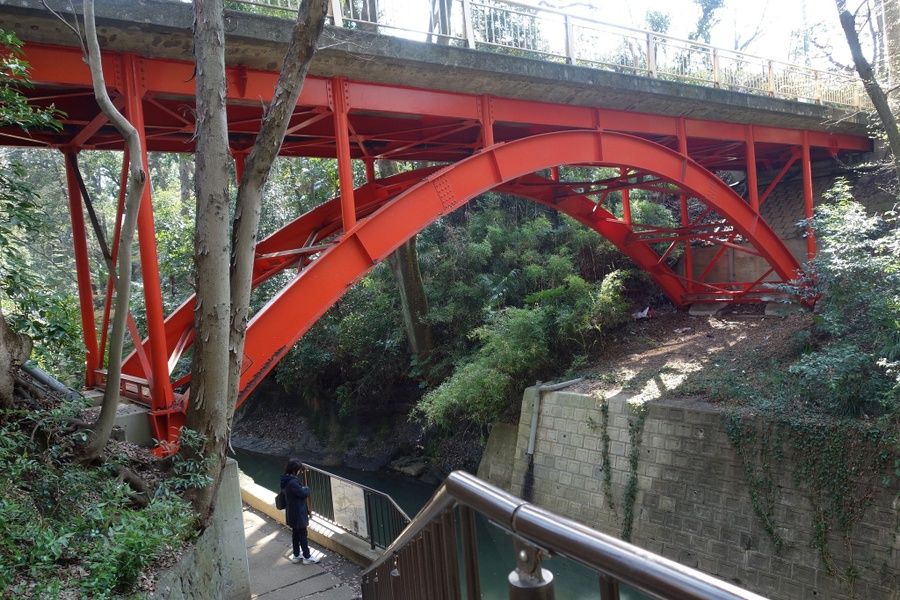 You're ready for Japan's off-the-beaten-path places now, as Day 4 takes you out of Tokyo's concrete jungle and into its IRL jungle. Only a 20-minute subway from Tokyo proper, the Todoroki Valley is part of the lush Todoroki Ravine Park. With bamboo forests, streams, and stone bridges, this park is the definition of a Tokyo hidden gem.
While you're in the area, you can't miss the Gotokuji Cat Temple, a weird Tokyo must-see that's famous for its hundreds of famous, beckoning Lucky Cats (maneki-neko). If you're wondering how to plan a trip to Japan that fits in these hidden gems, just connect with a Japanese local for help!
From here, a few hours at the Boroichi Flea Market are definitely in order. The flea market only runs twice a year (December and January); so, if you're wondering about timing, plan a trip to Japan in the wintertime to experience Boroichi's handmade pottery, eclectic antiques, and fermented rice wine. From Boroichi, stroll over to Shimokitazawa, Tokyo's underrated hipster paradise. Ask a local Japanese trip planner for tips on finding live music and Insta-worthy graffiti.
Day 5: The Local Favorites—Taito Ward and Ueno
Now that you're officially initiated as a Tokyo expert, it's time to visit Japan like a local by getting to the Tokyo spots that the locals love. Kick-off Day 5 at the Shirohige Cream Puff Factory, where you'll find the world's most adorable desserts. Shaped like Studio Ghibli characters, these cream puffs, unfortunately, won't be snacks you bring home from Japan—because you'll eat them all in one day.
Next, dive into the Ameya Yokocho Arcade, an out-of-the-way shopping district known for its Old Tokyo charm. Tokyo locals highly recommend Ameya Yokocho's family-owned restaurants, which serve delectable ramen and okonomiyaki (savory pancakes) for under $10 USD.
A stroll around Ueno Park is the perfect way to wind down and soak up your last evening in Tokyo. With the Tokyo skyline reflected in sparkling lotus pools, it's no wonder Ueno Park is one of the locals' favorite things to do in Tokyo. Make sure to ask your Tokyo local for directions to Ueno Tōshō-gū, a green-and-gold Shinto shrine with a 5-story pagoda. For a true Japan must-do, write a wish on a small wooden block (ema), so the spirits know you want to come back to Tokyo soon.
--
To get the most out of your five days in Tokyo, connect with a local trip planner. They'll create a customized itinerary based on your interests, so you won't just scrape the surface of Tokyo—you'll see the real thing. Why see Tokyo like a tourist when you could see it like a local? And for more Japan travel info, check out: