ViaHero · July 15, 2019
Is London safe? The quick answer is yes—London is absolutely safe for travel! Here, we'll break down everything you need to know about staying safe in lovely London—from general info to advice to solo travelers, tips for avoiding common local scams, areas to avoid, and more.

For even more safety tips—and some insight on where to get the best full English breakfast—have a local plan your trip. Not only will they offer a local's perspective on London, but they'll suggest activities, restaurants, and more based on your interests and travel style. Don't see London like a tourist when you can see it like a local! Learn more.
London is safer than many American cities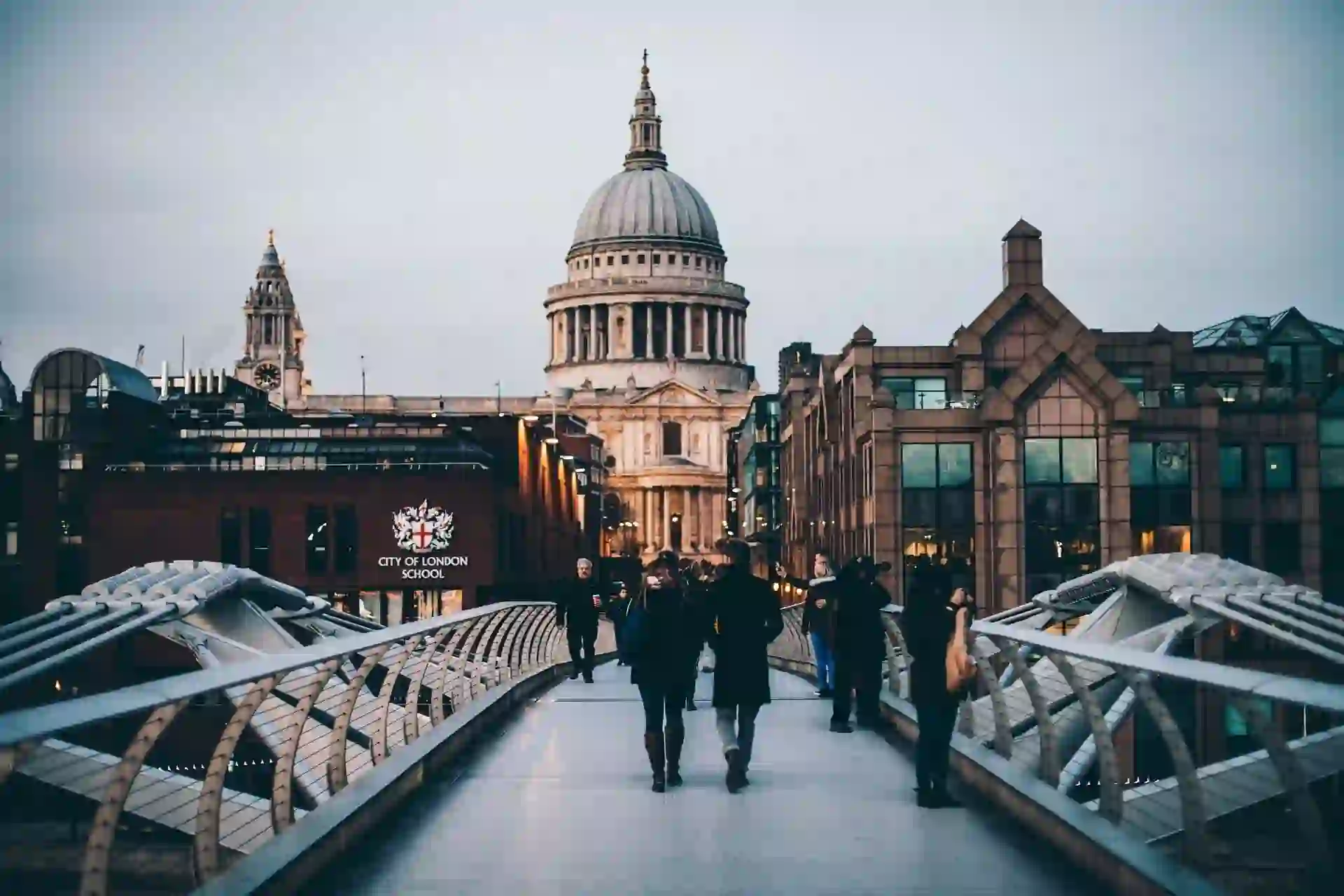 For starters, the crime rate in London is much lower than it is in many big American cities, including New York. Plus, the violent crime rate in London is lower than it is in New York, Los Angeles, Dallas, San Diego, Philadelphia, and many others. In fact, London is considered to be so safe that most of its police don't even carry guns.
The US State Department gives the UK a Level 2 rating
The US State Department assigns the United Kingdom a Level 2 safety rating—the same as most of Europe. Feel safe in Paris? You should feel safe in London.
Advice for solo travelers
London is a great city for solo travel. 
The tube makes travel easy:

Riding the tube

(London's metro) is a safe and easy way to get around town—of course, it's also a great city to walk or bike! 



 

London has tons of awesome solo activities:

The surplus of museums, shows, and

awesome walking tours

means solo travelers have plenty of choices when it comes to activities and events. Since

most museums in London are free

, you can spend as much time as you want at each exhibit—and even come back a second time—without deferring to someone else's schedule. 


Pub culture makes eating alone less intimidating:

Even if you feel uncomfortable eating alone at a restaurant, it's super chill to grab a bite and a beer at one of

London's many incredible pubs

. If pubs aren't your scene, London also has plenty of restaurants with counter service—perfect for a solo traveler.
Female solo travelers love London too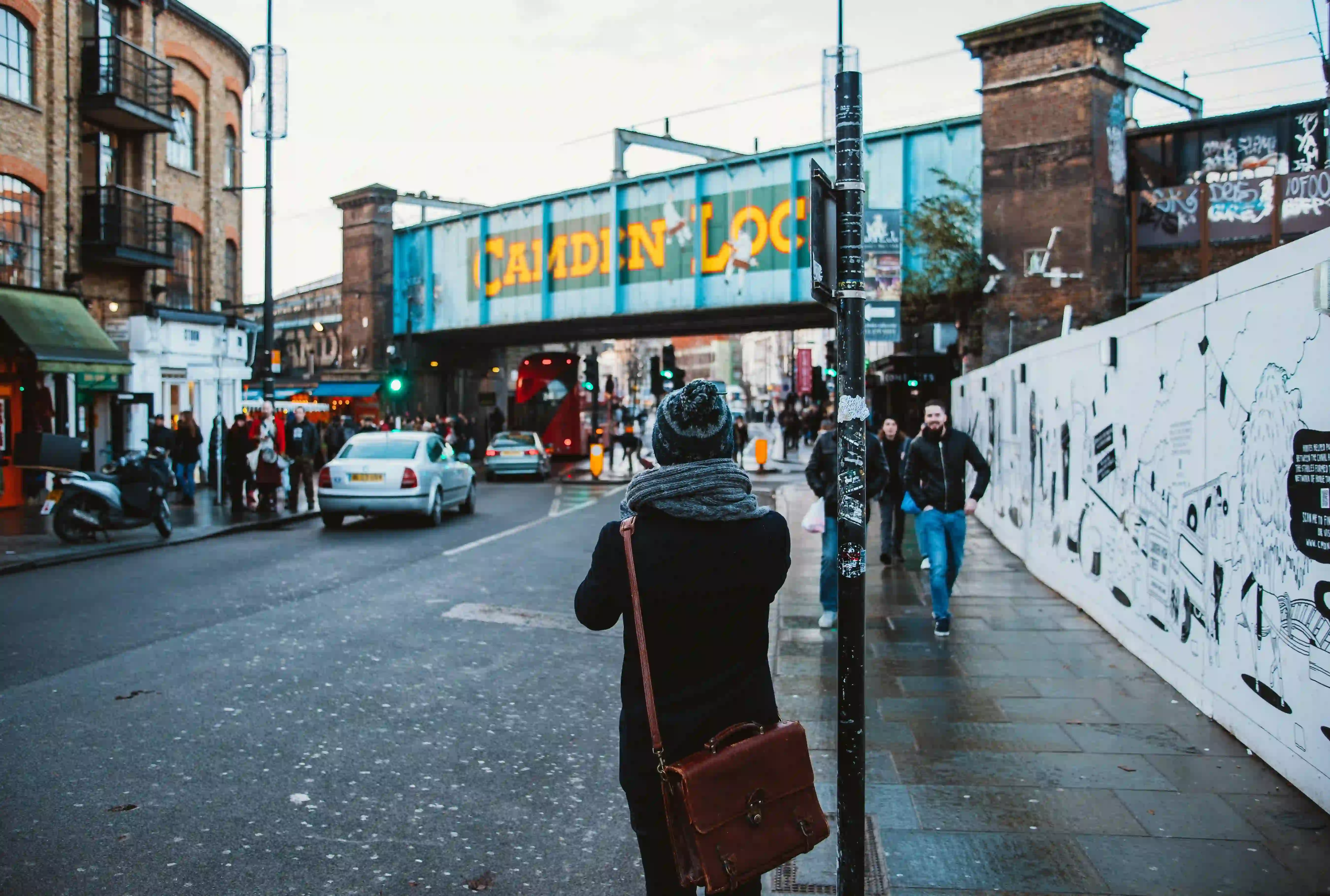 London is an extremely safe place for women traveling alone, but it's wise to take the same precautions as in any big city: keep an eye on your belongings, don't accept drinks from strangers, and be aware of your surroundings, especially when walking at night. 

For the best safety advice, connect with a woman living in London. They'll have tons of tips on how they keep safe—whether that means ignoring cat-callers (yes, it's an issue in London—like in most big cities), avoiding the tube at night, or sticking to certain neighborhoods and bars.
Common scams in London
Like in any big city, London has its fair share of scammers. The most common scams visitors may come across are:
Vendors selling fake tickets to shows, music venues, or popular attractions
To avoid this, you can ask a London local to help you find the best tickets—not only will they know the reputable sites and kiosks, but this can help remove a stressful item from your travel to-do list. 
Pickpockets 
It's common sense, but be sure to keep an eye on your belongings at all times—especially when on the Tube, the bus, or anywhere like a busy train or bus station. Some of the worst stations in London for pickpockets include King's Cross, Oxford Circus, and Victoria stations. 
Pro tip: London police are on the look-out for unattended baggage, so be sure you don't leave your suitcase somewhere and walk away—you may cause an international incident.
Stay safe with these transportation tips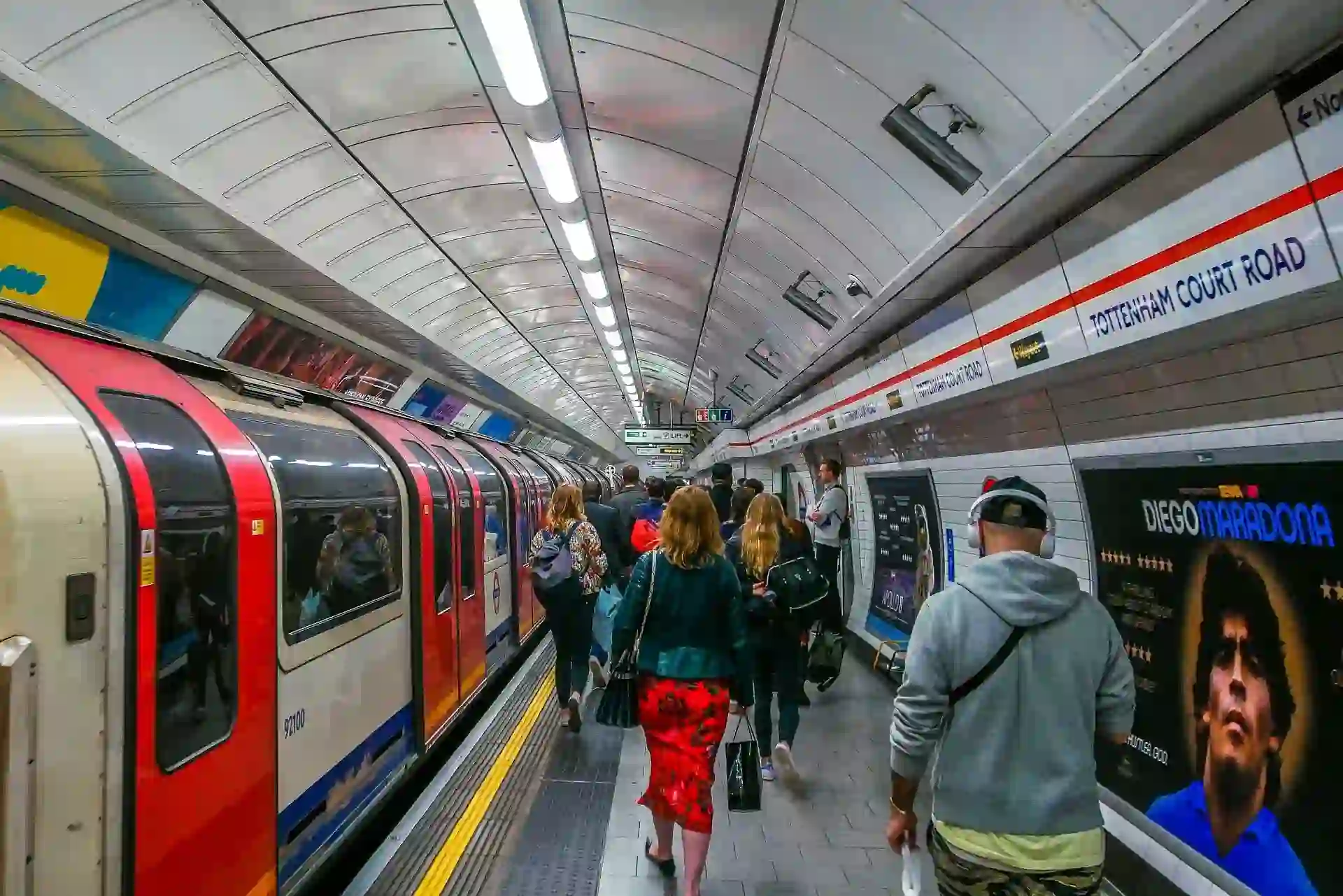 When it comes to London transportation, there are a couple of things to keep in mind: 
Uber exists, but it may not be the best option:

After much

legal wrangling

, Uber

does

operate now in London. It's definitely an

option, but most people use cabs instead. Rest assured, you won't have to stick out an arm like they did in the *olden days*. Simply download one of the many taxi apps—

Gett

,

MyTaxi

, etc. 
Only use black cabs:

If you are hailing a cab from the street, be sure to only use the official black taxi cabs. 
The tube does not run all night:

Some, but

not all tube lines run 24/7

. Many stop running at midnight. Be sure to plan out your travel home so you aren't stranded in a place you don't know. And if you

do

take the tube at night, try to avoid empty cars.
Use apps like Citymapper to navigate like a pro:

The London-based

Citymapper app

makes getting around any city easy. And it's free to download! 
Ask a local to help you out: You'll find a million advice-articles online for how to stay safe in London, but the truth is no one knows better than someone who actually lives in London.
Enjoy tourist hubs; but they can be places to avoid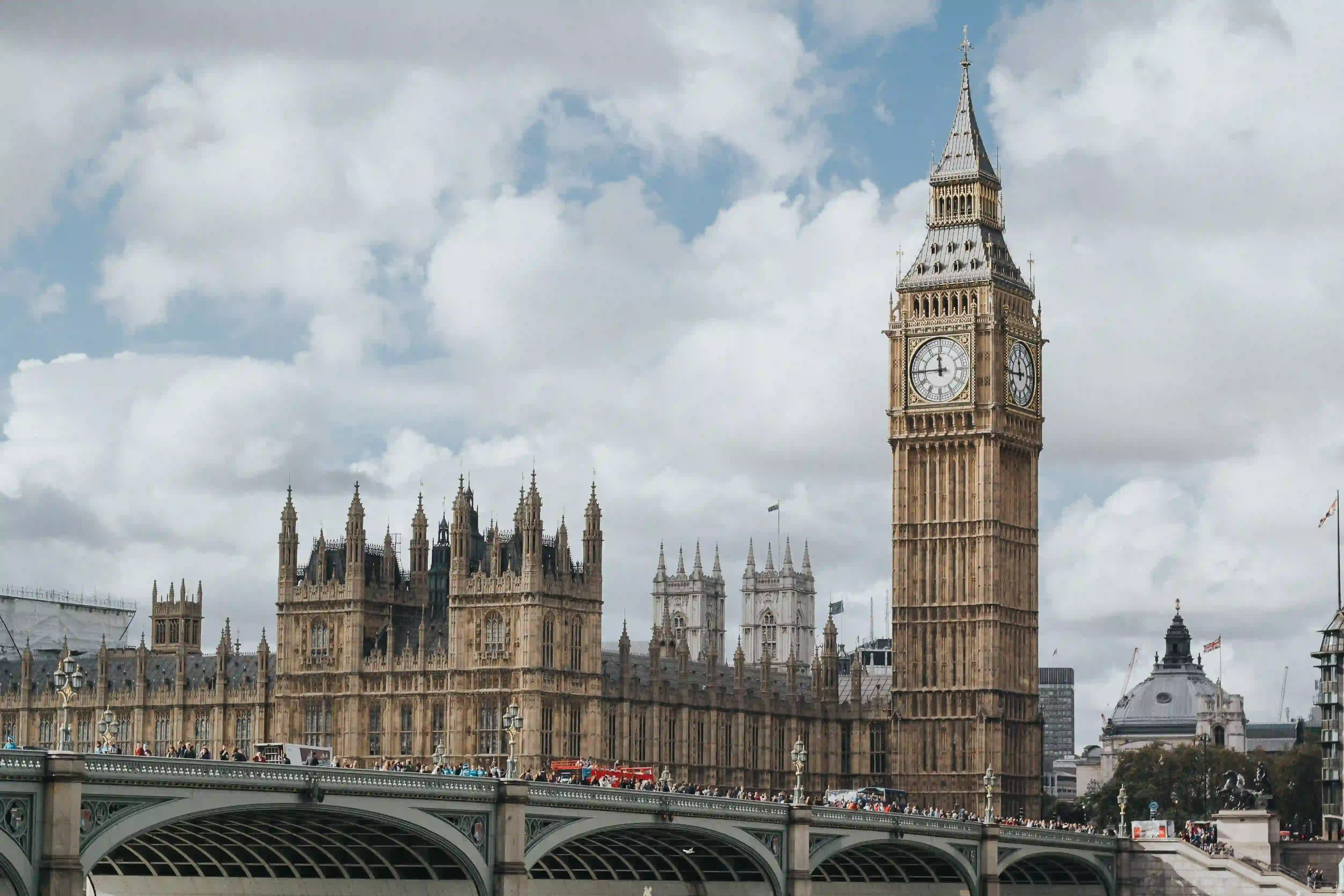 Like any big city, international city, London has some areas with high crime rates (here, though, that crime is almost completely petty theft). This is especially true in places that attract a lot of tourists—they also attract a lot of pickpockets. Generally safer during the day, be careful in these neighborhoods at night: 

Westminster

: Although a popular place to visit—the borough contains top London attractions like

Big Ben

and

Parliament

—Westminster has a consistently high pickpocketing rate. This is due, in part, to how many tourists visit. We wouldn't caution

against

visiting Westminster, but do be aware that it's a hub for thieves. 
Camden:

Camden likewise contains many tourist attractions that make it a popular target for pickpockets, like the

Camden Markets

. 
Lambeth:

Lambeth is a big borough in south London with a high crime rate. It also contains some cool attractions—the

London Eye

, for example—which makes it a hotspot for thieves and pickpockets. It also includes several more

residential areas that are less safe

—but most tourists won't travel that far south, anyway. 
Southwark:

Southwark contains the

Globe Theatre

, the

Tate Modern

, and

Borough Market

—and has one of the higher crime rates in London. As another tourist hub, most of the crimes here also include pickpocketing and theft. Again—we wouldn't advise

against

visiting, but be careful, especially at night.
Emergency numbers
Although you probably won't need emergency numbers, it's always good to have them on hand. If you're in an emergency, call 999 or 112: both will connect you to ambulance, fire, and police services. You call also call 101 for a non-urgent crime. 

And if you hire a local to plan your trip, they'll also be available 24/7 with phone support in case you run into any issues.
--
There you have it, folks—London is a safe place to visit. Follow these tips, and definitely connect with a London local for a safe, seamless trip. Not only can they explain how they stay safe, but they'll design a custom itinerary based on your interests, handle logistics like buying tickets, and suggest neighborhoods that fit your travel style (and safety preferences). Questions? Send us a message!